Crock Pot Cheesy Ranch Potatoes
Crock Pot Cheesy Ranch Potatoes ~ Super Easy, Cheesy Crock Pot Potatoes Loaded with Ranch!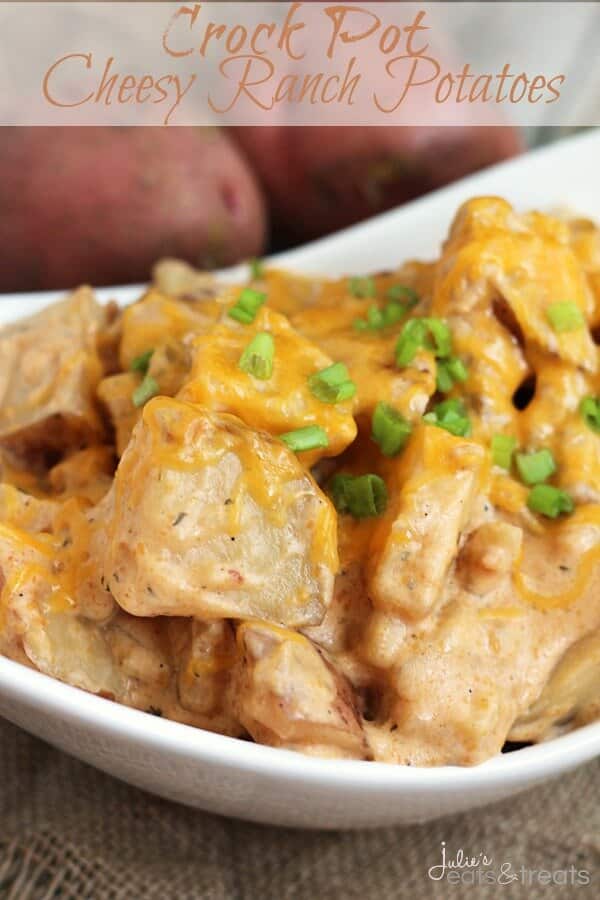 Can you believe it's August?
I'm slightly in denial or maybe a lot in denial. August means that the weekends at the lake are bittersweet because fall is looming just ahead. I do adore fall don't get me wrong it's just the dreaded months and season that follows fall that I'm not so excited about. Fall means great things. Apples, pumpkin, crisp & crunch leaves, cool nights and crisp mornings. You get my drift.
It also means kids are heading back to school soon and they will resume their activities and busy schedules again so therefore Mom's schedule will be full of those activities and hustle and bustle. This is the time we whip out the Crock Pot and truly embrace the ease it provides us in life. There is nothing better than taking a few minutes in the morning to throw your ingredients in and then letting it do it's thing all day long. Then when you come home it's like you had a maid and dinner magically appeared on the counter for you!
We can all wish we had a maid and butler right? I know I do!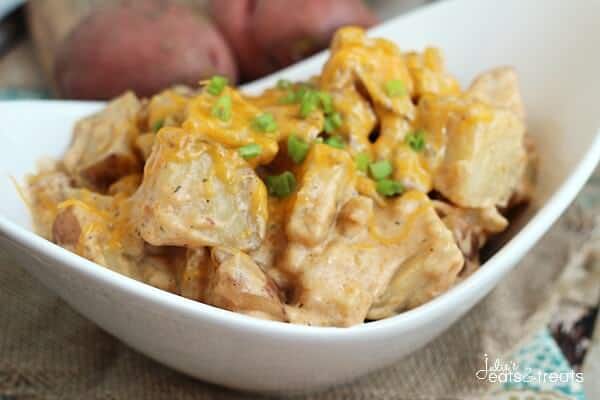 [et_bloom_inline optin_id="optin_1″]
The thing I love about this recipe is that it takes 8 hours to cook on low. Therefore I can throw it in before I leave in the morning and leave it. My Crock Pot automatically switches to warm after that and it's perfect. I struggle with the 4-6 hour cook time because I don't come home at noon! First world problems right?
The beauty about this is it's a side dish so I can whip out another crock pot and make the meat in a different one and we are ready to rock and roll. Obviously you knew I had multiple Crock Pot's right? In "Blog" Land I'm affectionately known as the "Crock Pot" Queen!
A few of my favorite recipes to go with these potatoes that are loaded with cheese and ranch is Crock Pot Cranberry Pork Loin.
If you are looking forward to busy school days or are just looking for the easy card this summer these potatoes are perfect either way!
Love this recipe? Be sure and try Crockpot Cheesy Potatoes – you'll love them too!
[et_bloom_inline optin_id="optin_1″]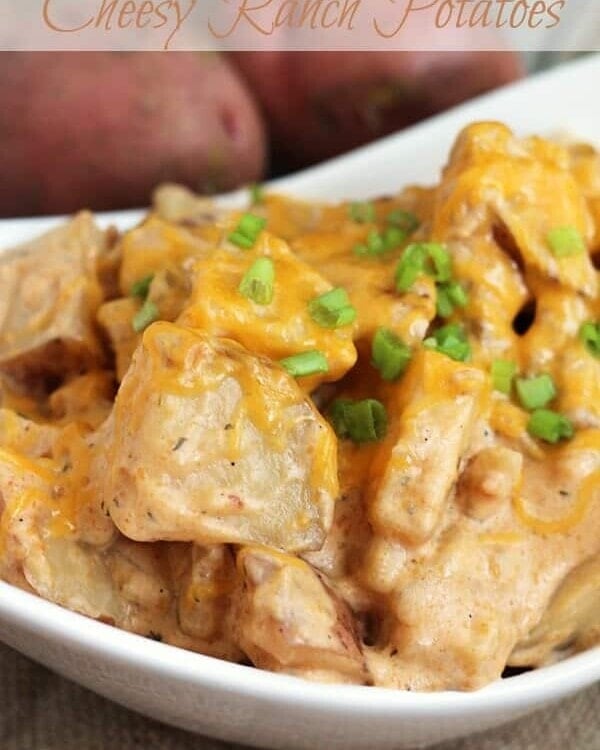 Crock Pot Cheesy Ranch Potatoes
Super Easy, Cheesy Crock Pot Potatoes Loaded with Ranch!
Ingredients
2

lb

small red potatoes quartered

1

8 oz package cream cheese, softened

1

10 3/4 oz can cream of potato soup

1

envelope ranch salad dressing mix

1

c.

shredded cheddar cheese
Instructions
Place cleaned and quartered potatoes in a 2 quart Crock Pot.

In a bowl beat together cream cheese, soup and salad dressing mix. Stir in shredded cheese. Pour over potatoes in crock pot and stir.

Cover Crock Pot and Cook on low for 8 hours or until potatoes are tender.
Nutrition Information
Calories:
327
kcal
(16%)
,
Carbohydrates:
25
g
(8%)
,
Protein:
11
g
(22%)
,
Fat:
20
g
(31%)
,
Saturated Fat:
12
g
(75%)
,
Cholesterol:
64
mg
(21%)
,
Sodium:
791
mg
(34%)
,
Potassium:
625
mg
(18%)
,
Fiber:
2
g
(8%)
,
Sugar:
3
g
(3%)
,
Vitamin A:
710
IU
(14%)
,
Vitamin C:
9.7
mg
(12%)
,
Calcium:
258
mg
(26%)
,
Iron:
1.3
mg
(7%)
Looking for more Spud recipes?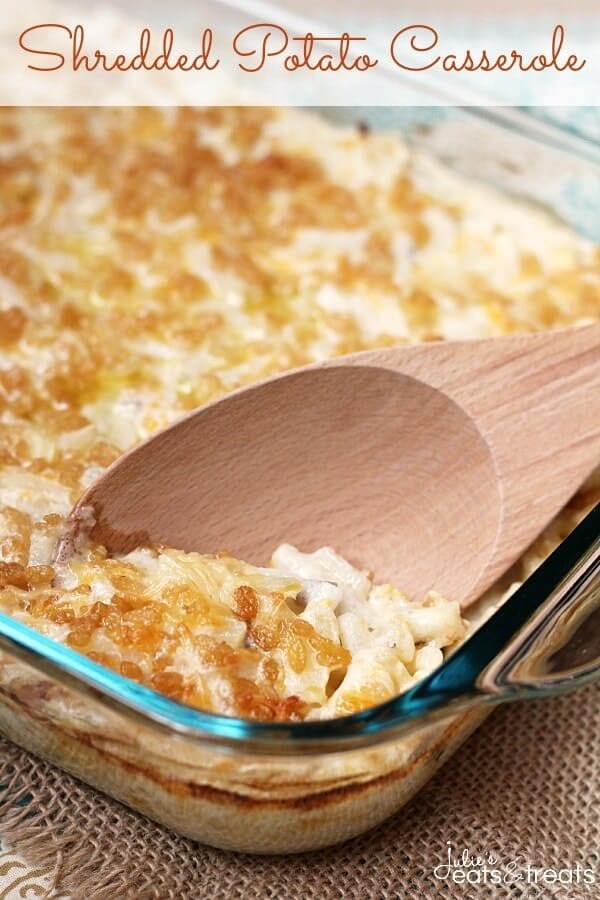 Shredded Potato Casserole ~ Loaded with Cheese and Potatoes Perfect Side Dish For Any Night!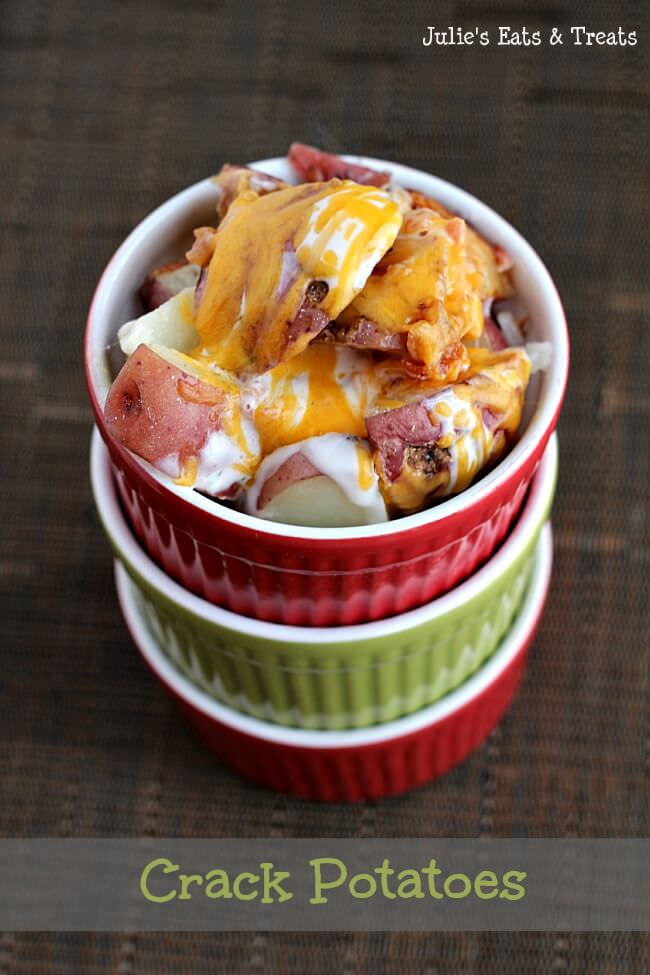 Crack Potatoes ~ Loaded with Ranch Bacon Bits and Cheese!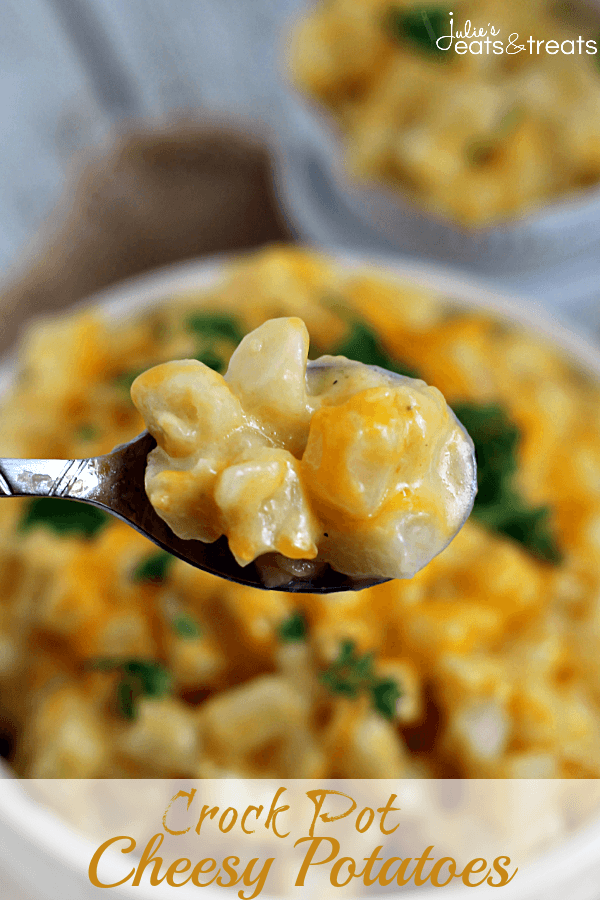 Crock Pot Cheesy Potatoes ~ Easy Creamy, Dreamy, Cheesy Potatoes!
Make this easy and delicious Crock Pot Sweet Potato Casserole!
Crock Pot Sweet Bacon Smokies are Delicious Smokies Covered in Butter and Brown Sugar and Loaded with Bacon! Perfect Appetizer for Anytime!