Easy Baked Tacos Recipe ~ Super Easy and Delicious Tacos That Are Baked in the Oven for a Quick Weeknight Meal! Perfect No Stress Meal the Whole Family Will Love!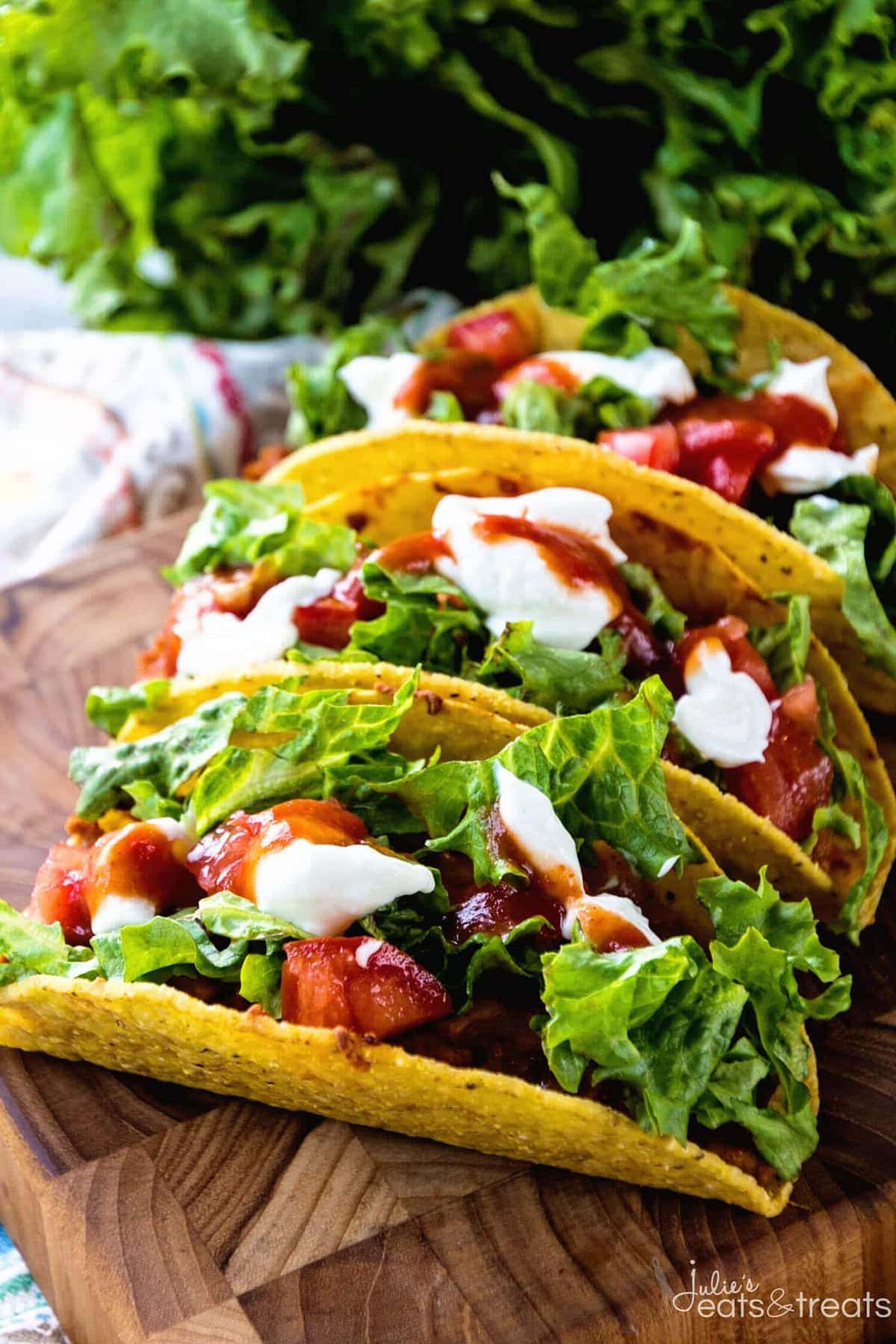 I'm so happy to be partnering with Jennie-O to bring you this amazing breakfast!
You guys. I'm exhausted. I think I need to go back to work tomorrow to catch up from my weekend! It was a whirlwind that's for sure. It started on Friday night with commencement ceremonies for my nephew's graduation from high school followed by his open house party afterwards. On Saturday we attended two more open house graduation parties for my cousins then to a baby shower that night for another cousin. Sunday started with church and then another graduation party for Darby my AMAZING Virtual Assistant for this little old blog. You guys, she's been such a blessing and I'm going to miss her around here come August when she goes off to school. Can we talk about her for a second? She graduated high school with a 4.0 and a perfect on her ACT. She's way smarter than me and has left some big shoes to fill for my next Virtual Assistant! Thank you Darby!!!
After Darby's party we headed to the lake for a little R&R and we got it. Monday started off by going to Memorial Day Services at our local cemetery. I've been going since I was a child and to this day it gives me goosebumps. Thank you to all our those who have served our country! I am grateful beyond words for you! After that we headed to Dairy Queen because it was Miss K's birthday and the birthday girl deserved a treat! Followed by coming home for naps and Mom to getting her party ready! It involved me making this amazing Crab Pasta Salad and Golden Oreo Dream Salad.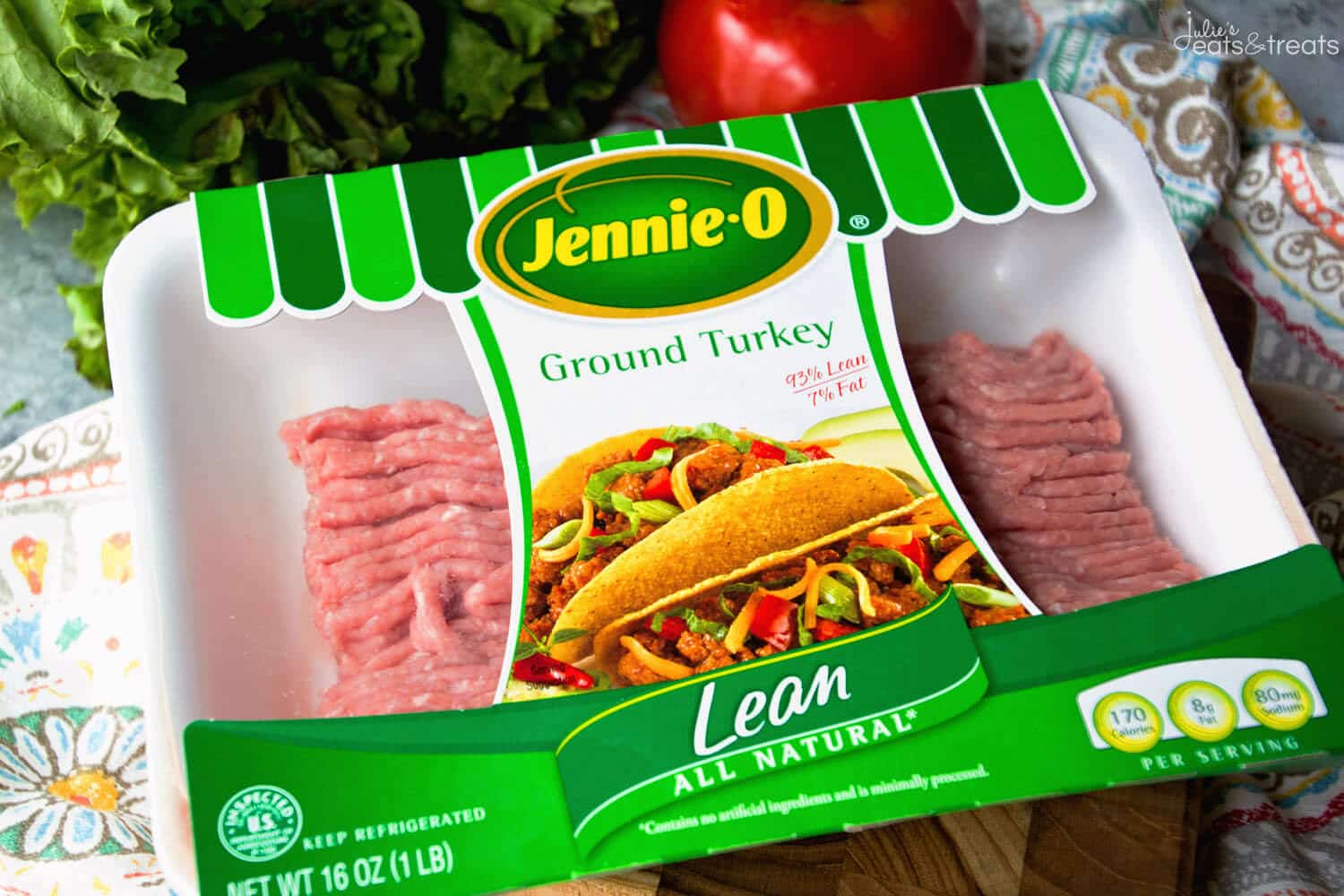 I'm sure everyone is thinking, "What about the birthday cake?"
It seemed to be the popular question to everyone that we ran into this week.
"What cake is Mom making you?"
Then I would shrug and tell them I ordered it. You can read about my decision to order it here. I totally feel like it's a valid reason and that I shouldn't have to defend myself. Long story short. I decided I wasn't going to slave over a cake this year and I would order one. We wanted to go hang out at the lake on Sunday instead of me making everyone stay home while I made a cake and I was grumpy. Cake decorating is not my thing.
Instead we went to the lake. Miss K got to go jet skiing, fishing and go on a walk with Grandpa. I'm truly thinking I made the right decision, so why did I feel so guilty every single time someone asked me about that dang cake? #momguilt
This whole blogging thing has gave me a complex. I think that everyone always assumes I'm going to make FABULOUS food and desserts, but sometimes you guys, sometimes I take the easy route just like every single one of you do I bet. I'm human. Forgive me.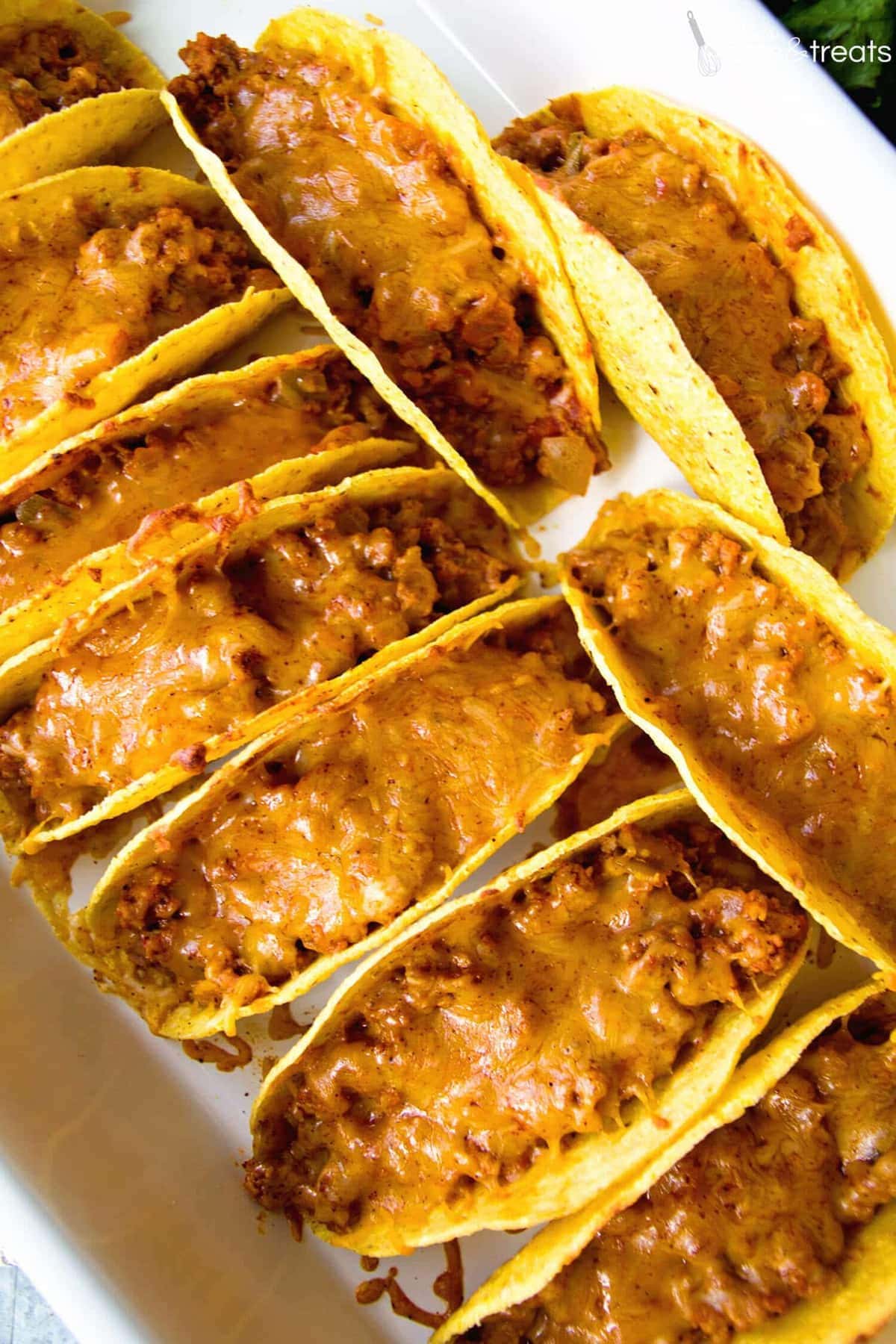 That boughten cake was delicious and I wasn't bummed that it wasn't homemade at all. Miss K didn't seem to be a bit sad either. She didn't even complain when I somehow lost the candles from the grocery store to home. I mean seriously where did they go? Instead I lit some matches on fire, stuck them in her cake and we sang "Happy Birthday"! Gotta role with the punches right peeps? Not worth losing my mind over, which I almost did.
We won't talk about the corkscrew barely missing my eye when I was making Sangria……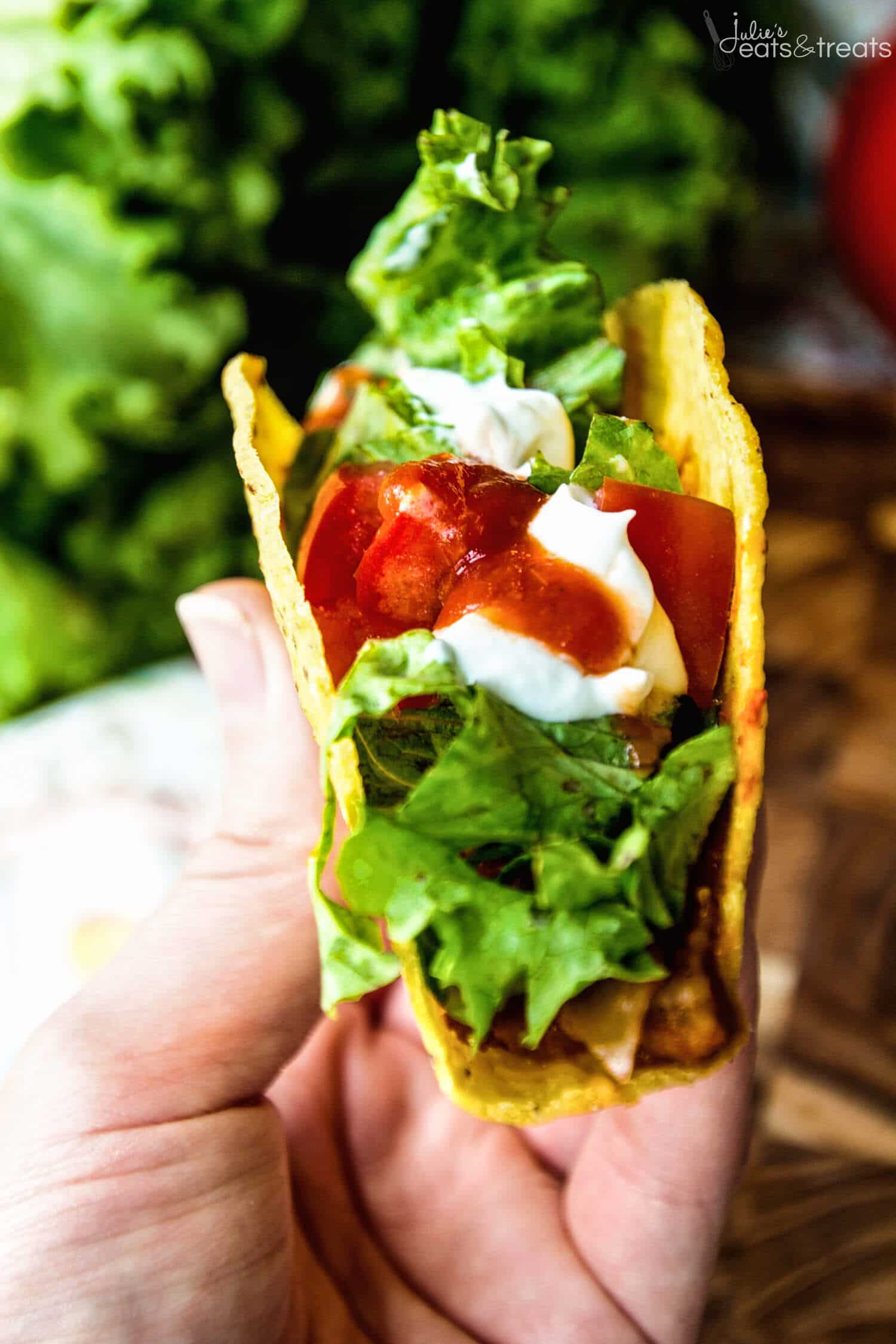 I love my imperfect life.
This imperfect life needs EASY weeknight meals this week and every week. That's why my new found love is these Easy Baked Tacos. They are SO awesome and SO easy. You could even make the filling the night before and then just stuff them and bake them when you get home.
Plus, totally adaptable for everyone. Set out the toppings and let them go wild or be boring and using nothing like the hubs. Whichever you decided make sure to grab your Jennie-O ground turkey and whip up a batch of these this week!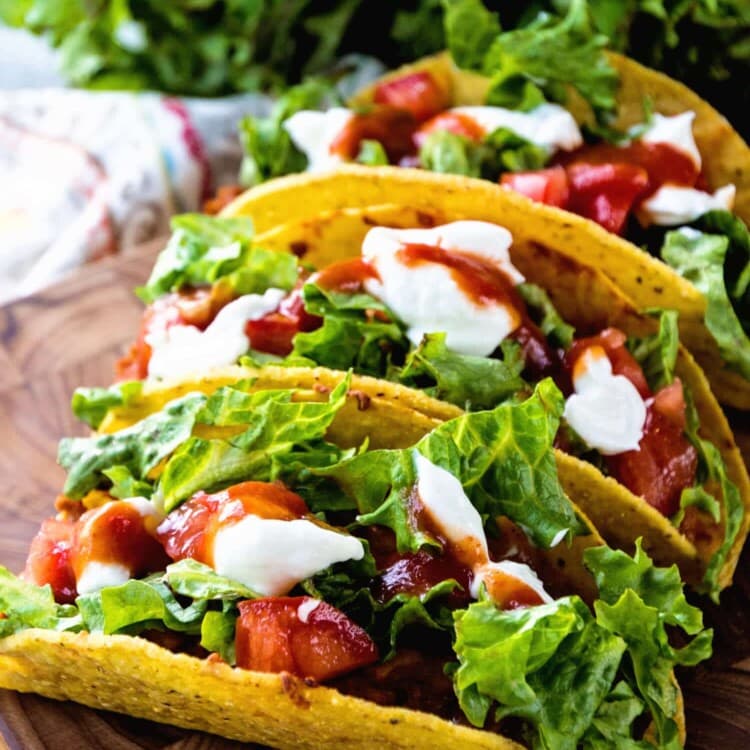 Easy Baked Tacos Recipe
Super Easy and Delicious Tacos That Are Baked in the Oven for a Quick Weeknight Meal! Perfect No Stress Meal the Whole Family Will Love!
Ingredients
1

pound

ground beef

1

Tbsp

olive oil

1

medium yellow onion

diced

1

1 oz packet taco seasoning

2

cloves

garlic

minced

1

cup

chunky salsa

1

10 count package Stand 'N Stuff Taco Shells

¾

cup

refried beans

1 ½

cup

shredded Mexican Cheese'

*Taco Toppings

Shredded Lettuce

Diced Tomatoes

Sour Cream

Hot Sauce

Olives
Instructions
Preheat oven to 400 degrees Fahrenheit.

Spray a 9×13 inch baking dish with non-stick spray.

In a large skillet heat oil. Add beef onion and garlic and cook until hamburger is browned. Drain off an grease.

Add taco seasoning and salsa to ground beef. Simmer for 3-5 minutes.

In the baking dish line the taco shells up. Fill each one with refried beans then top with taco meat and shredded cheese.

Bake 8-10 minutes or until cheese is melted.

Serve immediately with favorite taco toppings
Nutrition Information
Serving:
2
,
Calories:
246
kcal
(12%)
,
Carbohydrates:
8
g
(3%)
,
Protein:
18
g
(36%)
,
Fat:
15
g
(23%)
,
Saturated Fat:
7
g
(44%)
,
Cholesterol:
67
mg
(22%)
,
Sodium:
813
mg
(35%)
,
Potassium:
210
mg
(6%)
,
Fiber:
2
g
(8%)
,
Sugar:
2
g
(2%)
,
Vitamin A:
665
IU
(13%)
,
Vitamin C:
2.7
mg
(3%)
,
Calcium:
263
mg
(26%)
,
Iron:
1.3
mg
(7%)
Things You Might Need for this Recipe!
More Delicious Ground Turkey Recipes!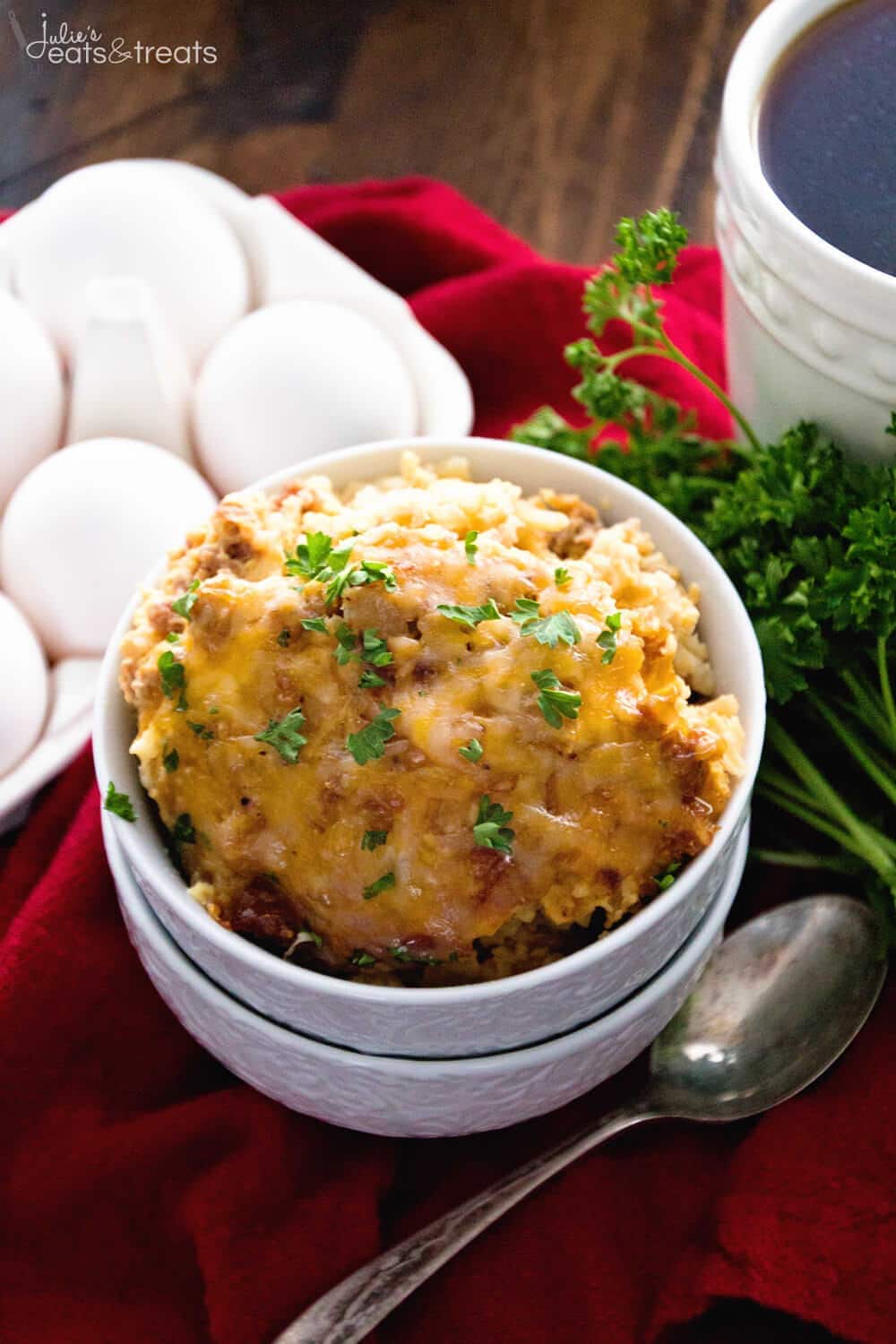 Turkey Crock Pot Breakfast Casserole ~ Wake Up to Breakfast Ready in the Morning! This Make Ahead Breakfast Casserole Recipe Cooks During the Night so You Can Enjoy Breakfast! Stuffed with Turkey Sausage, Hash Browns and Eggs!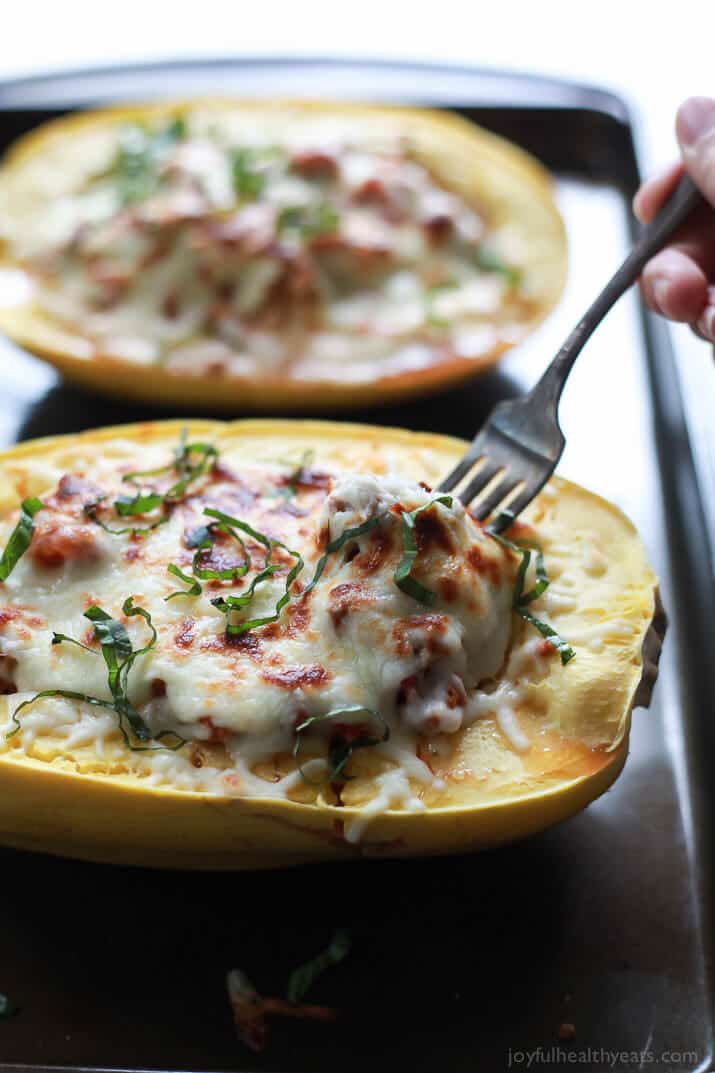 Stuffed Lasagna Spaghetti Squash Recipe ~ The Healthiest Lasagna You'll Ever Eat! Tender Spaghetti Squash Stuffed with Lasagna Filling!
Taco Muffin Cups Recipe – These little muffins made with pizza dough and filled with ground beef and taco fixings make a perfect easy weeknight dinner idea!