Gingerdoodles Cookie Recipe
Gingerdoodles Cookie Recipe~ Delicious Cookies that are the Perfect Marriage Between a Snickerdoodle and a Gingersnap!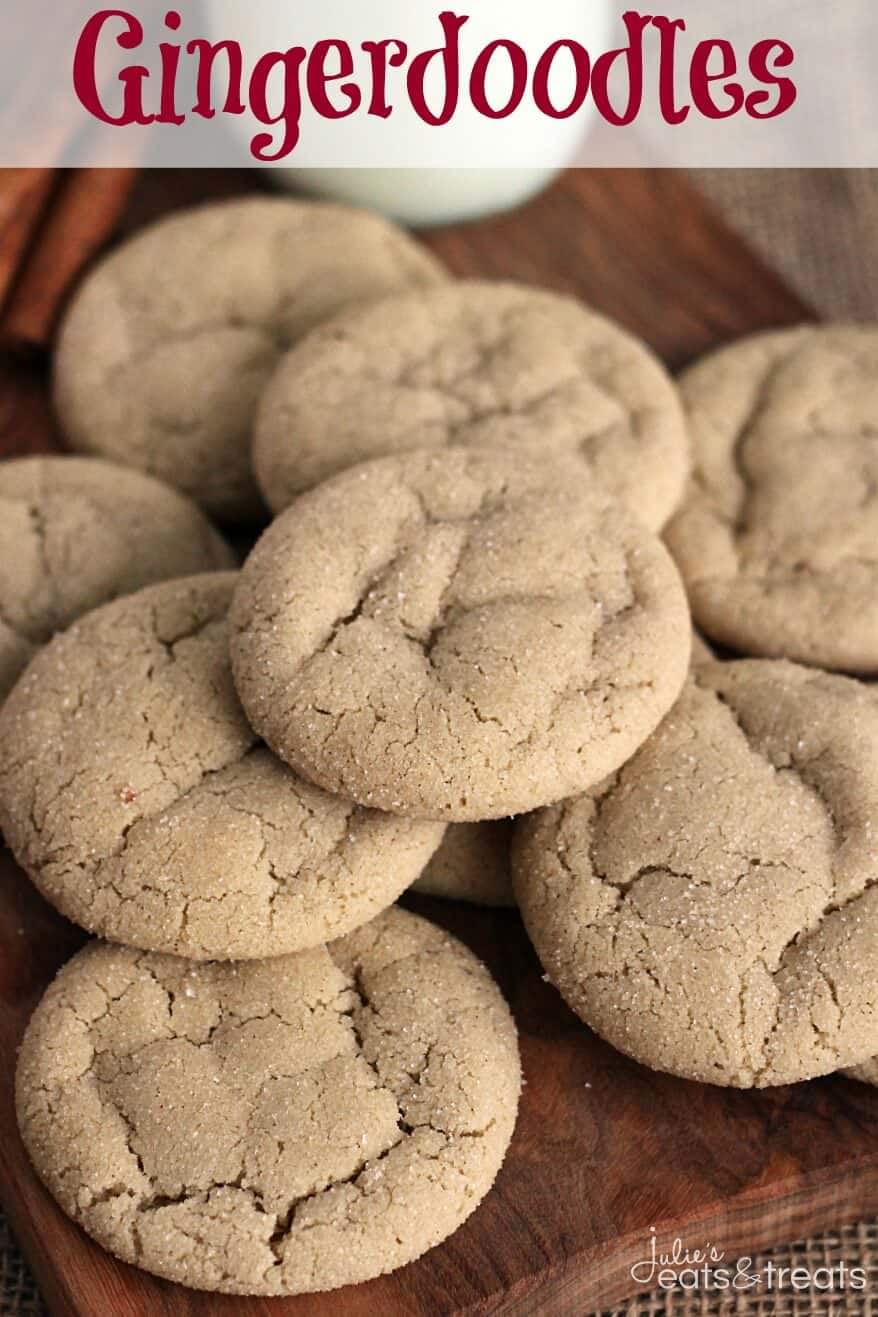 We are at the cabin this weekend! Apparently my hubs thought I had nothing to do at home and drug me up here so he could sheet rock the basement. I mean I don't have presents to wrap, presents to buy, treats to make, my marbles to find that I seem to have lost lately or anything! So I decided to tackle some Christmas baking up here!
On the menu for treats are my favorite Peanut Butter Blossoms with a Rolo in them or maybe I should really say they are the hub's favorite. Seems like I say everything is his favorite when it comes to cookies! I'm also making these Chocolate Dipped Peanut Butter Pretzels. I made these and took them to work a few years ago for an employee meeting and they just kept passing them back and forth so I might have to spoil them with some more. I still need to tackle these adorable snowman too!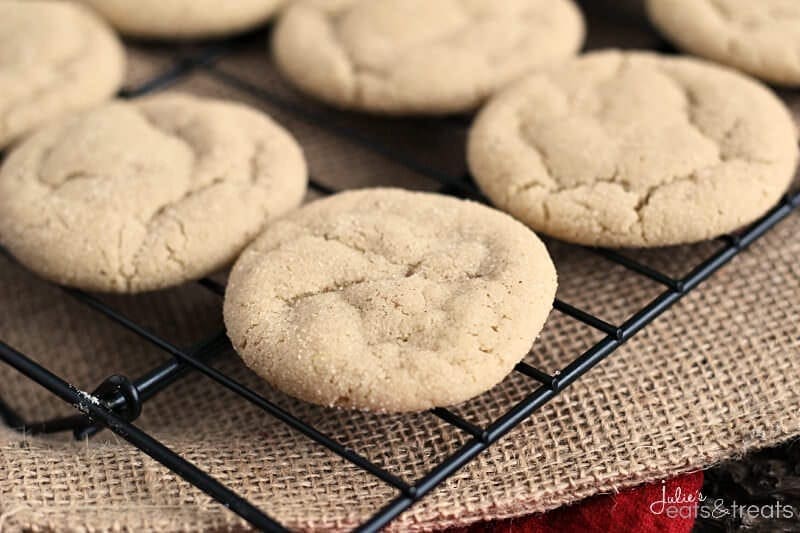 Back to the whole we are at the cabin sheet rocking the basement. We were going to do a little update on the upstairs this winter in the main living area and kitchen. The cabin hasn't been updated since 1970 when it was built. We have a lovely pink bathtub, maroon linoleum, blinds that don't shut anymore. You get the point! The first few years of having the cabin we just made do but I decided it's time to update since our house is done we obviously need another project. Or not. Well, long story short is we ended up getting water in the basement this summer and had some mold issues which entailed ripping apart two walls and the update took a turn and went downstairs.
This is completely ok with me since this is where we sleep and it was gross. Dark, dreary, 1970s paneling and I'm so excited to give it a face lift! No more paneling, new flooring, new paint and white trim. Woohoo! The only bad thing is that it's going to make the upstairs look twice as bad now! Before the upstairs was the nice part. Guess next year we will have to start the face lift that we were first planning!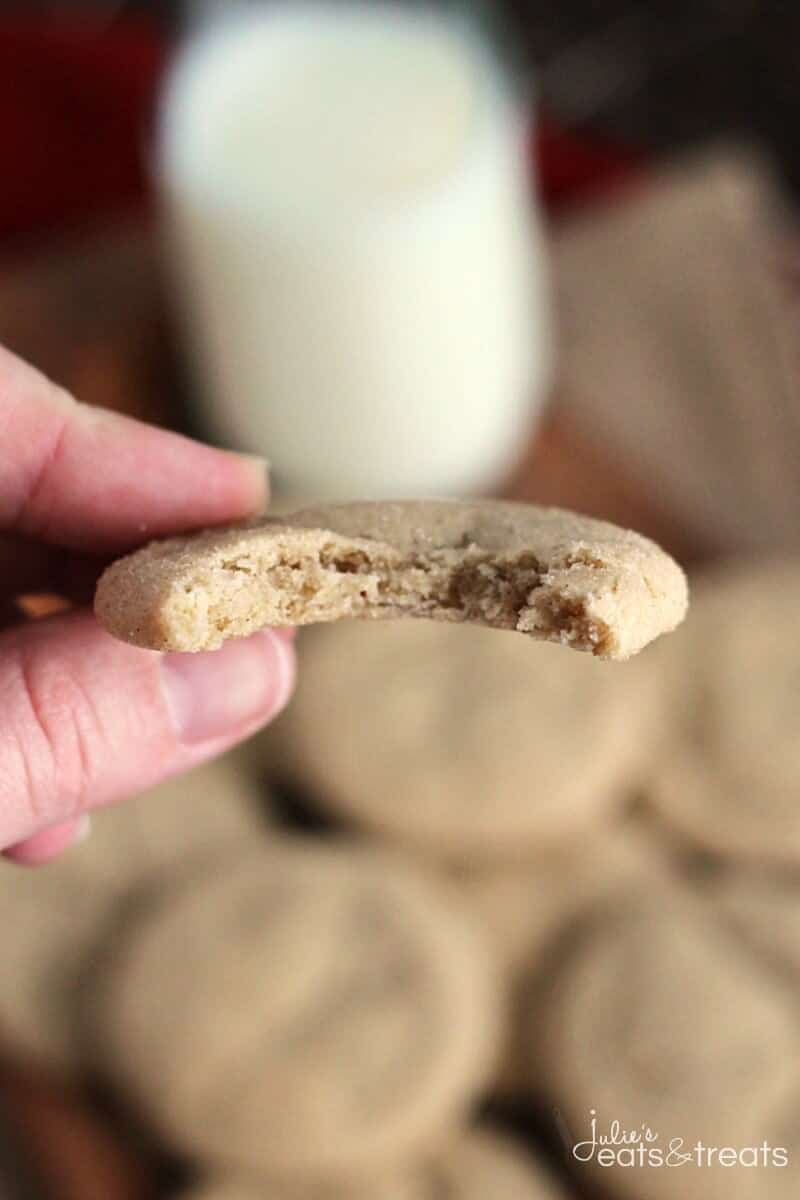 Now for these delicious cookies that you NEED to make an appearance for your holiday treats!
They are the perfect marriage between a Ginger Cookie and a Snickerdoodle. Perfect for when you can't decide which cookie your'd like to eat or make. They are perfectly soft and chewy, plus rolled in cinnamon sugar for that awesome sugar coating on the cookie just like your favorite Snickerdoodle. It doesn't get more perfect than this!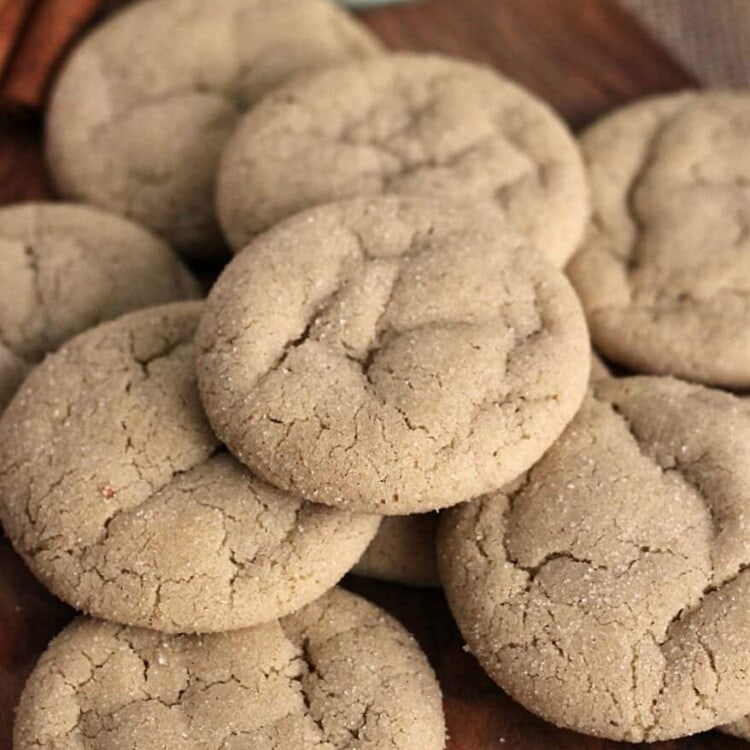 Gingerdoodles
Gingerdoodles Cookie Recipe~ Delicious Cookies that are the Perfect Marriage Between a Snickerdoodle and a Gingersnap!
Ingredients
3/4

c.

butter

softened

1 1/2

c.

sugar

divided

1/2

c.

packed brown sugar

1

egg

1/2

c.

maple syrup

3 1/4

c.

all-purpose flour

1

tsp

baking soda

3/4

tsp

ground cinnamon

divided

1/2

tsp

ground ginger

1/4

tsp

salt

1/4

tsp

cream of tartar

1/4

tsp

ground nutmeg
Instructions
Preheat oven to 350 degrees.

In a large mixing bowl cream together butter, 1/2 c. sugar and brown sugar until it is light and fluffy. Beat in egg and syrup.

In another bowl whisk the flour, baking soda, 1/2 tsp cinnamon, ginger, salt, cream of tartar and nutmeg. Slowly beat this mixture into the wet mixture.

Combine the remaining sugar and cinnamon in a small bowl. Shape dough into 1 in balls, roll in cinnamon sugar and place 3 in. apart on ungreased baking sheets.

Bake 10-12 minutes or until edges are just starting to brown. Cool on wire racks.
Nutrition Information
Calories:
174
kcal
(9%)
,
Carbohydrates:
31
g
(10%)
,
Protein:
2
g
(4%)
,
Fat:
4
g
(6%)
,
Saturated Fat:
2
g
(13%)
,
Cholesterol:
15
mg
(5%)
,
Sodium:
89
mg
(4%)
,
Potassium:
40
mg
(1%)
,
Sugar:
15
g
(17%)
,
Vitamin A:
130
IU
(3%)
,
Calcium:
12
mg
(1%)
,
Iron:
1
mg
(6%)
Recipe from: Taste of Home
Things You Might Need for this Recipe!
Looking for more Great Christmas Cookies?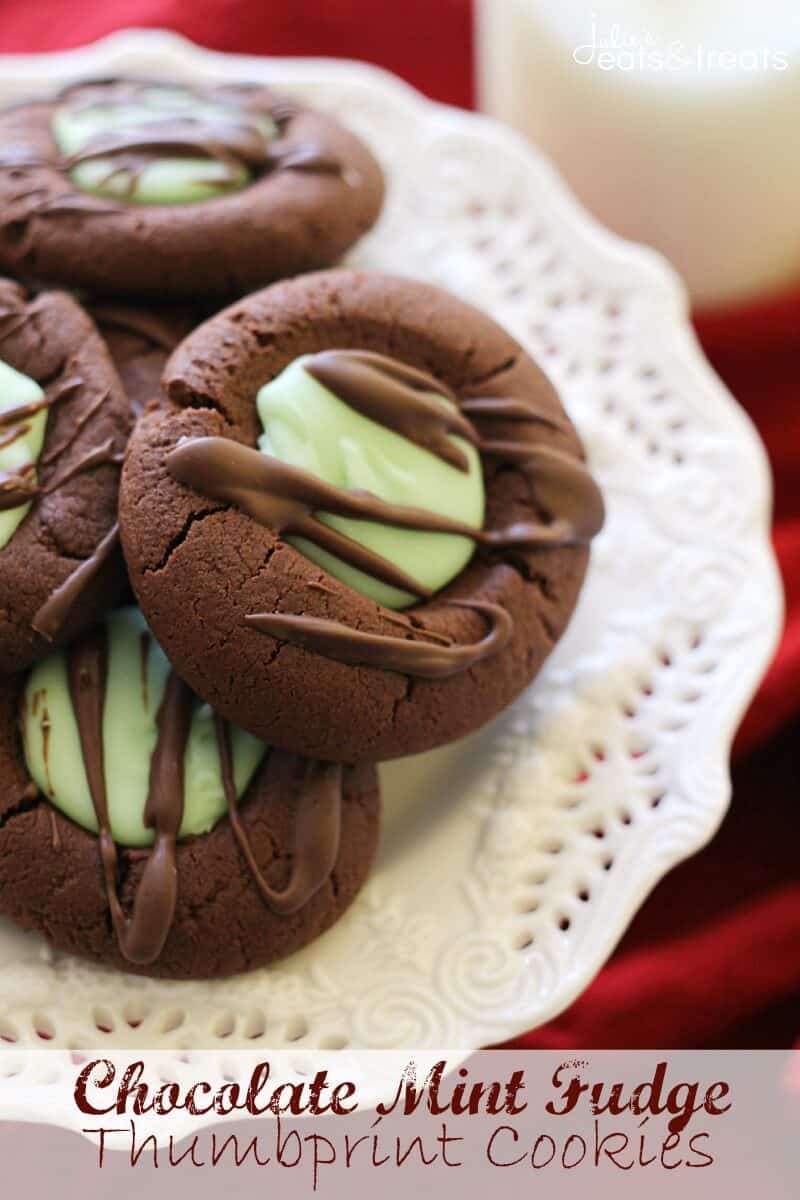 Chocolate Mint Fudge Thumbprint Cookies ~ Soft Chocolate Thumbprint Cookies Stuffed with Mint Fudge!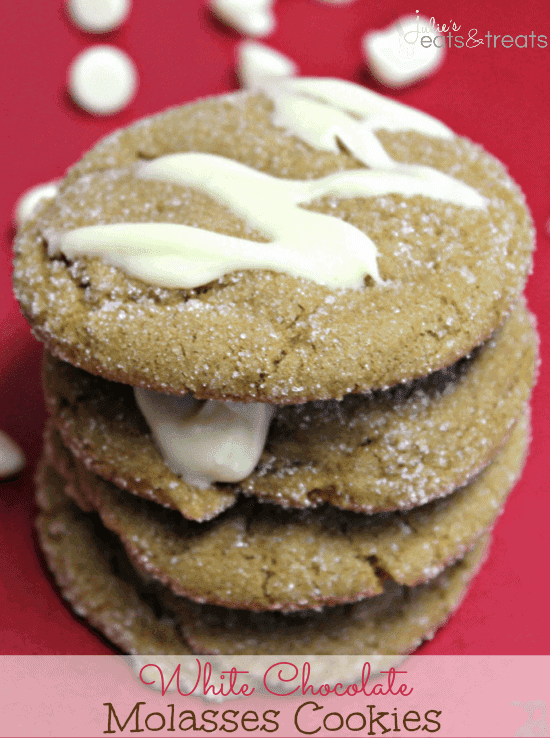 White Chocolate Molasses Cookies ~ Chewy Molasses Cookies, rolled in sugar and topped with white chocolate!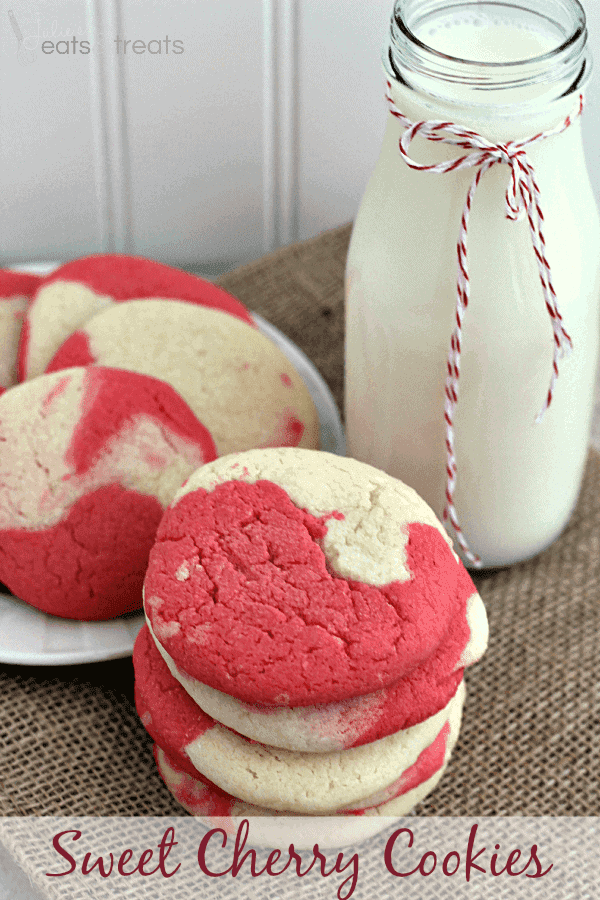 Sweet Cherry Cookies ~ Soft, chewy and super simple cookies that will disappear in seconds!
White Chocolate Dipped Gingersnaps ~ Soft, Chewy Gingersnaps Dipped in Sweet White Chocolate!