Grasshopper Ice Cream Dessert
Grasshopper Ice Cream Dessert ~ Light, Fluffy & Minty Ice Cream Dessert that is always a hit!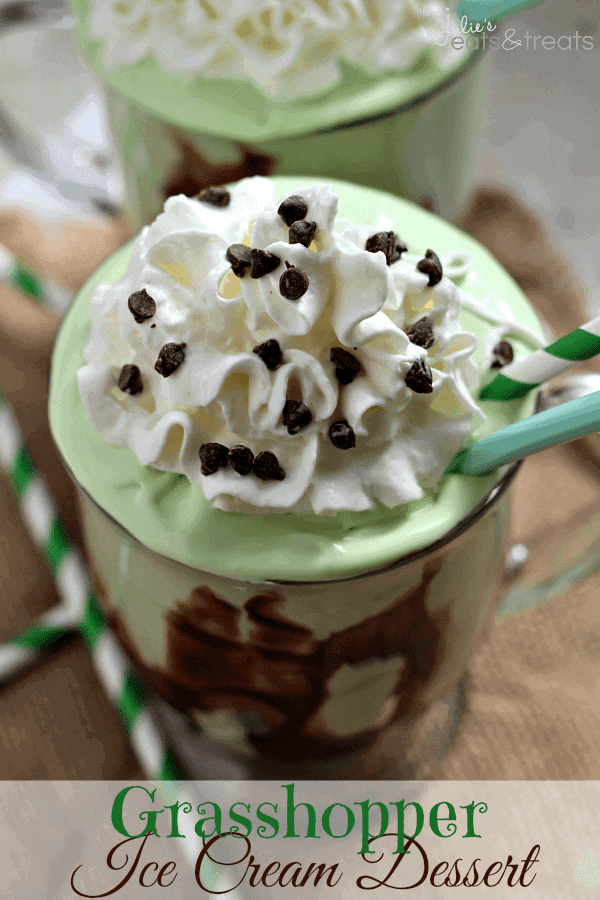 Both the hubs and I have large extended families. We are talking huge family get togethers at holidays with kids running everywhere, houses filled to the brim and spilling over into the garage kind of large families.
There is seriously never a dull moment. Usually after listening to kids scream and play that long leads me to pop some Advil to battle the headache on the way home, but I wouldn't change it for anything.
Ok, I'm lying, most of the time. I really don't need Advil to combat a headache!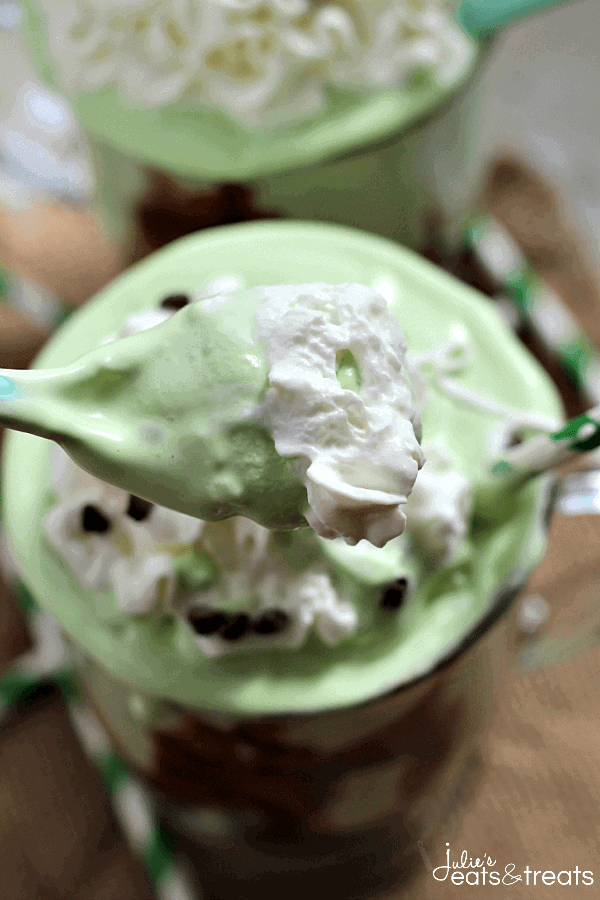 Have you ever noticed that over the years everyone becomes sort of famous for that "one" dish they bring to a holiday? I'm not real sure what dish is famous of mine. In fact I'm pretty sure I don't have one yet but someday I strive to have one!
Let's take my Aunt Cheryl's Apple Crumb Pie. Amazing. I seriously would drop everything and go to her house if she told me she was making this. My favorite apple pie hands down.
My sis-in-law is famous for her French Silk Pie. She's asked over and over again to bring this pie to the holidays. She gladly obliges because she says it's super easy. I'll have to get on sharing that recipe!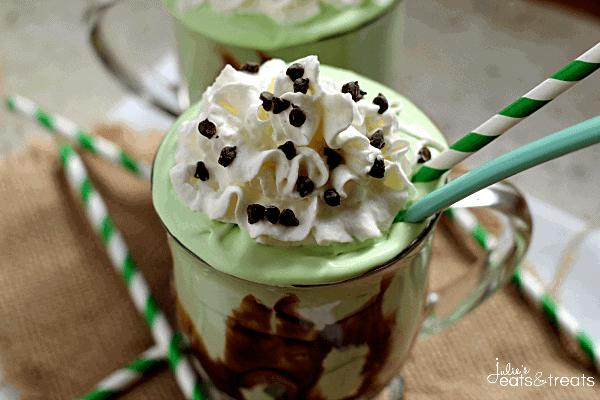 For Christmas Jason's Aunt Brenda always makes these tasty Grasshoppers I'm sharing with you. The first Christmas I attended Jason was talking about this famous dessert before we got there with his sister and I'm going oh it's ice cream can it really be that great?
It is. Life Changing. Amzazingness.
Know what else? IT'S EASY! SCORE!
Grab some ice cream, Cool Whip and Cream de Menthe and you are totally set. Mix it together and you have this light, fluffy dessert that they top with mini chocolate chips.
I think it's best served right after you mix it up but you can freeze it and then let it thaw a bit before serving and stir it so it's slightly melted and it returns to it's amazing state of existence.
You might like to try my Grasshopper Pie, too! This easy Buster Bar Dessert starts with an Oreo crust, layer of vanilla ice cream and is topped with homemade fudge and peanuts is also delicious. Be sure to try Golden Oreo Ice Cream that is creamy, delicious ice cream stuffed full of bites of Golden Oreos! Grandma's Lemon Raspberry Sherbet Dessert has a Salty Crust Topped with Creamy Raspberry Filling and a Tart Lemon Topping!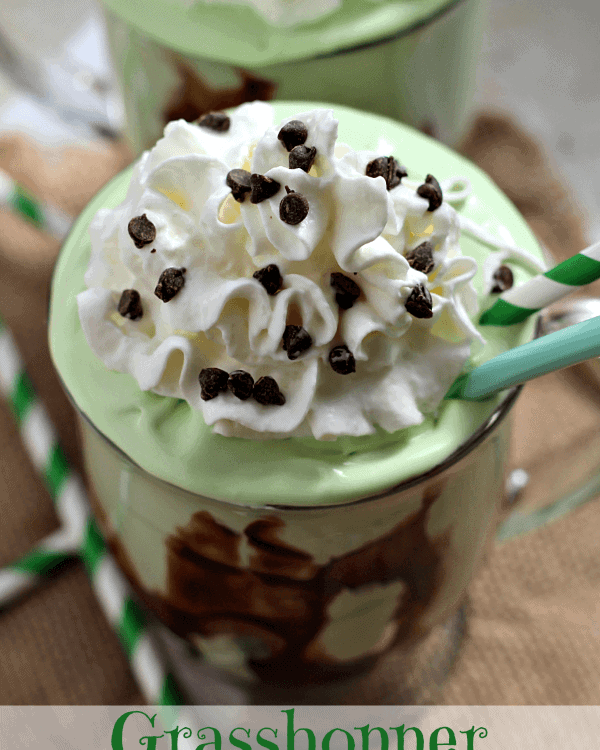 Grasshopper Ice Cream
Grasshopper Ice Cream Dessert ~ Light, Fluffy & Minty Ice Cream Dessert that is always a hit!
Ingredients
5

qt

vanilla ice cream

slightly thawed

8

oz

Cool Whip

3/4

c.

Creme de Menthe Syrup

2

c.

chocolate chips

Chocolate Syrup

Whipped Cream Topping
Instructions
Mix together all ingredients until light and fluffy.

Serve immediately. Drizzle inside of cups with chocolate syrup, top ice cream with whipped cream and top with chocolate chips if desired.
Nutrition Information
Serving:
1
,
Calories:
312
kcal
(16%)
,
Carbohydrates:
37
g
(12%)
,
Protein:
4
g
(8%)
,
Fat:
16
g
(25%)
,
Saturated Fat:
9
g
(56%)
,
Cholesterol:
54
mg
(18%)
,
Sodium:
106
mg
(5%)
,
Potassium:
241
mg
(7%)
,
Fiber:
1
g
(4%)
,
Sugar:
33
g
(37%)
,
Vitamin A:
535
IU
(11%)
,
Vitamin C:
0.7
mg
(1%)
,
Calcium:
171
mg
(17%)
,
Iron:
0.3
mg
(2%)