Light Crock Pot Applesauce Recipe
Light Crock Pot Applesauce Recipe ~ Delicious, Easy Applesauce that is slow cooked! Loaded with all the flavors of fall!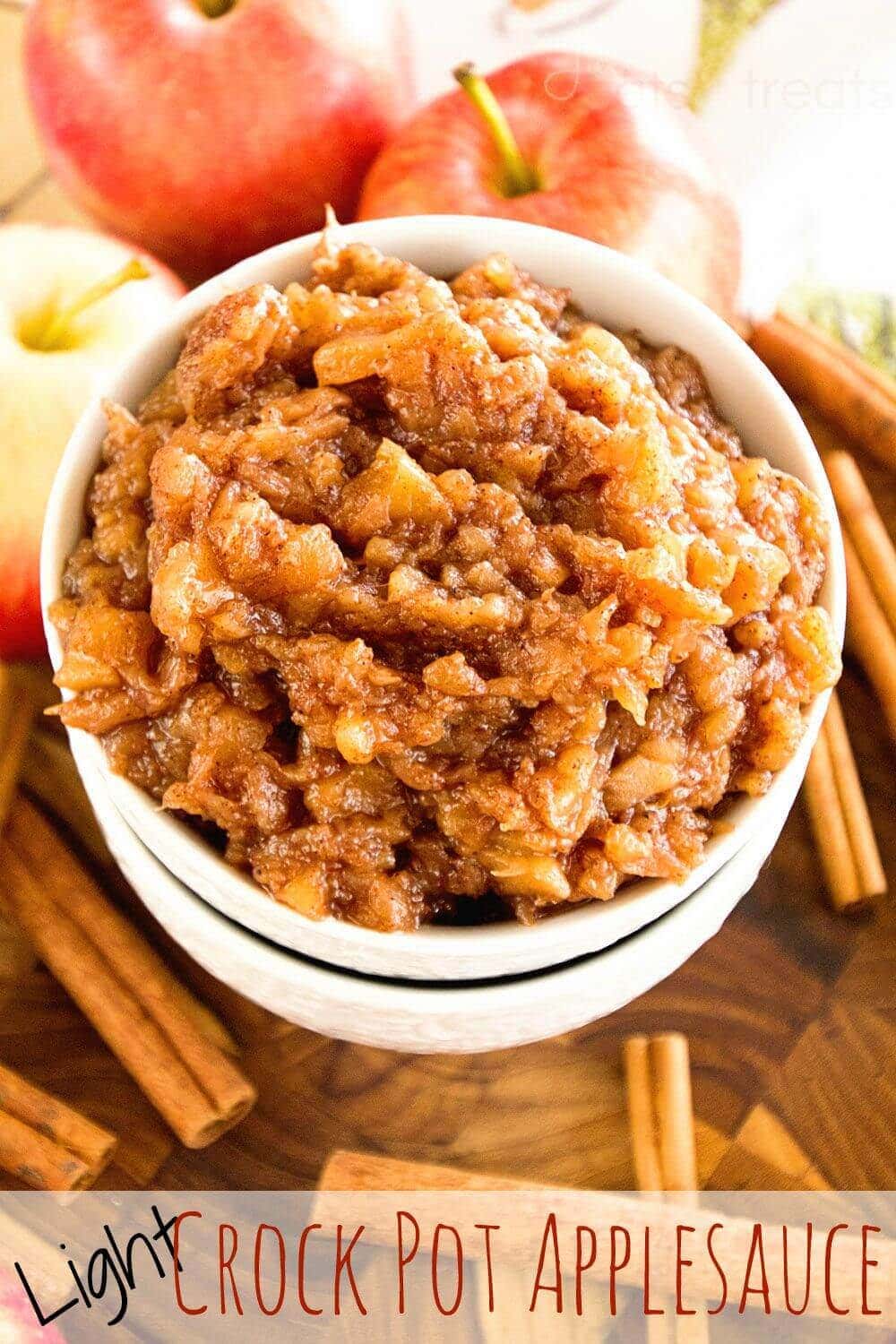 I'm tired. Like insanely tired. I wonder if my head will ever hit the pillow, I'll drift off into a peacefully slumber dreaming of all things happy and gently be woke up by the birds chirping in the morning again. Instead, my slumber exists of this. Quick hurry into bed, the minutes are ticking away peeps. Think of all the millions of things that I should still be up doing, but know I need to catch that needed shut up. Fall asleep while dreaming of the things I should do, which is more like a nightmare instead of a dream isn't it. Abruptly get woken up by one of the two kids screaming for me, usually the oldest one for some reason. Calm her down, then think of the few hours you have left of slumber, which kind of makes you want to cry. Once again, drift off into a fitful sleep because you know that 5 am alarm is only two hours away now. Drag yourself out of bed at 5 am while everyone else is still asleep. Repeat every night of the week. Someday, probably when the kiddos are gone, I will sleep a peaceful night again. Right? I sure hope it doesn't take that long!
[et_bloom_inline optin_id="optin_1″]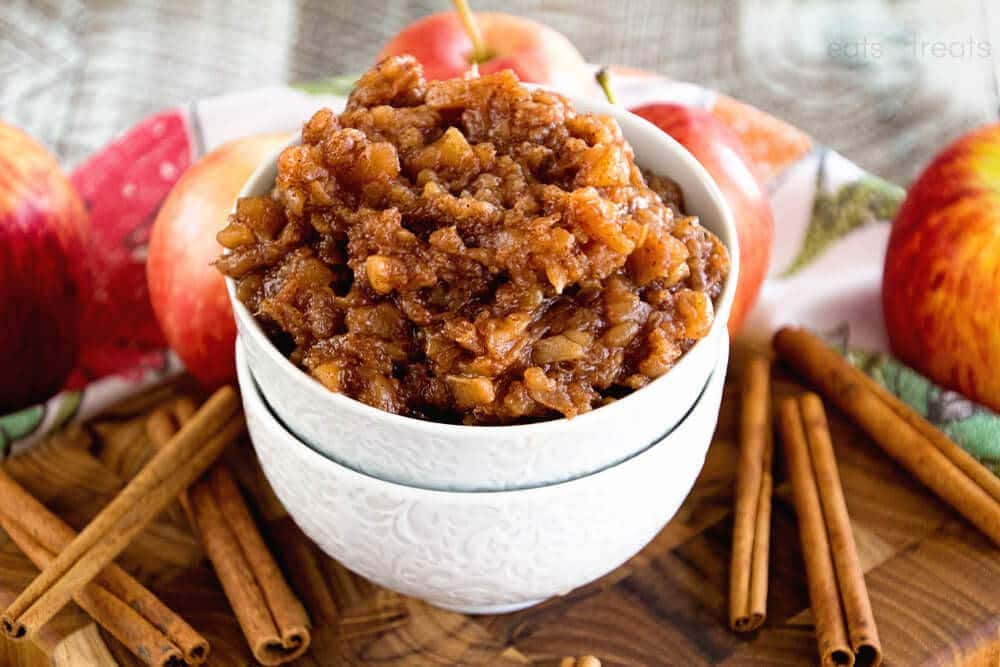 I bet you are wondering why on earth I get up at 5 am? I get my 30 minute work out in before everyone else is up! Seriously, the only way I can sneak in the time. By 8:30 pm I'm tired and it's not happening. I know this, so I've made up my mind that it's the morning or nothing! I adore using Daily Burn online for my work outs. It's seriously the best way for me to have a trainer in my own house! I've tried DVD's and everything else but I like to be able to mix it up and this totally the way to go if you are looking for that! I'm also currently wondering if I'll ever not be sore from working out again. Apparently their work outs are effective too!
[et_bloom_inline optin_id="optin_1″]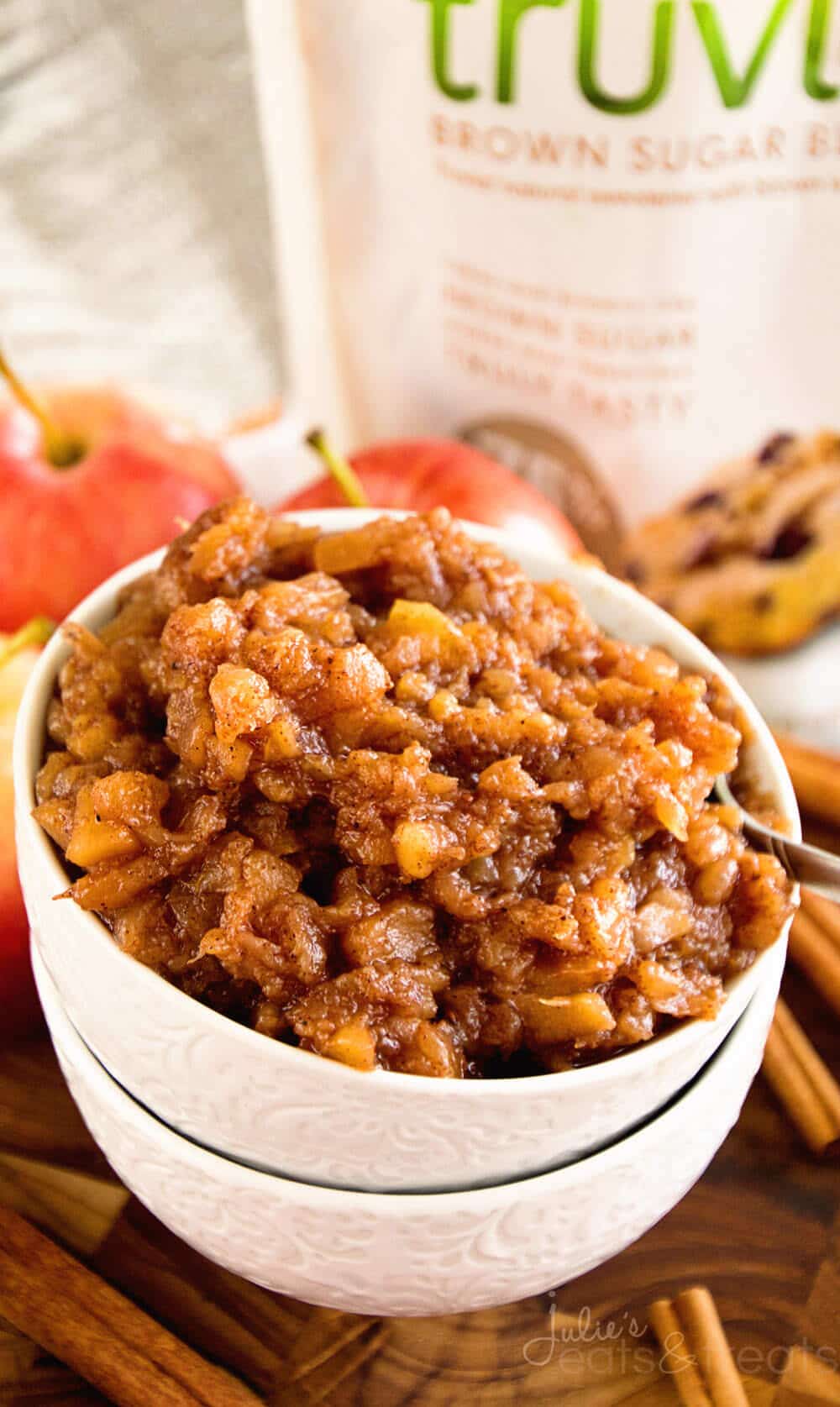 Along with working out I'm focusing on trying to eat a bit smarter and healthier! This delicious applesauce will not only leave your house smelling like fall while it cooks away in your slow cooker all day long, but it won't make you feel guilty at all about indulging in it! Let the apples simmer away while you go pumpkin picking this fall then come home and enjoy a special treat!
I lightened this delicious homemade applesauce up by using Truvia® Brown Sugar Blend. My favorite secret ingredient because it helps me reduce the calories and sugar in these delicious treats while not sacrificing the flavor. Truvia® sweetener is natural, great-tasting sweetness that was born from the leaves of the stevia plant. This applesauce is bursting with apples, cinnamon and perfect for that comforting fall treat. A perfect snack for a crisp fall day!
[et_bloom_inline optin_id="optin_1″]
*This post was compensated by Truvia. All opinions are my own as always.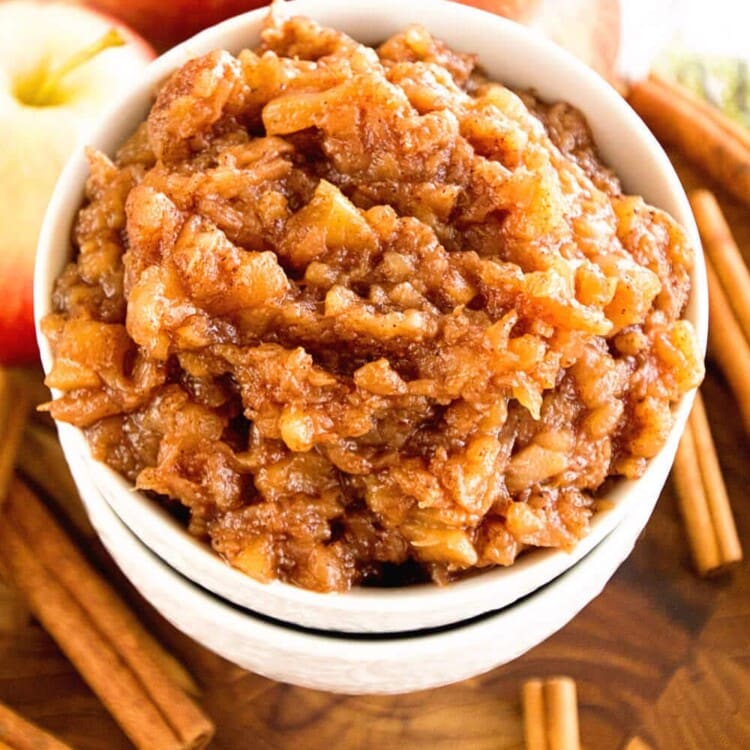 Light Crock Pot Applesauce Recipe
Light Crock Pot Applesauce Recipe ~ Delicious, Easy Applesauce that is slow cooked! Loaded with all the flavors of fall!
Ingredients
8

medium sized granny smith apples

2

tsp

cinnamon

1

tsp

nutmeg

1/4

c.

+ 2 Tbsp Truvia® Brown Sugar Blend

3

Tbsp

lemon juice
Instructions
Core the apples, then peel them and chop into 1" chunks.

Mix all ingredients in crock pot.

Cook on low heat for 6-8 hours, stirring occasionally.

Mash apples to desired consistency. Serve warm.

Refrigerate any leftovers.
Nutrition Information
Calories:
135
kcal
(7%)
,
Carbohydrates:
33
g
(11%)
,
Sodium:
1
mg
,
Potassium:
200
mg
(6%)
,
Fiber:
4
g
(17%)
,
Sugar:
26
g
(29%)
,
Vitamin A:
100
IU
(2%)
,
Vitamin C:
10.6
mg
(13%)
,
Calcium:
17
mg
(2%)
,
Iron:
0.3
mg
(2%)
Things You Might Need for this Recipe!
Craving More Lighter Recipes using Truvia?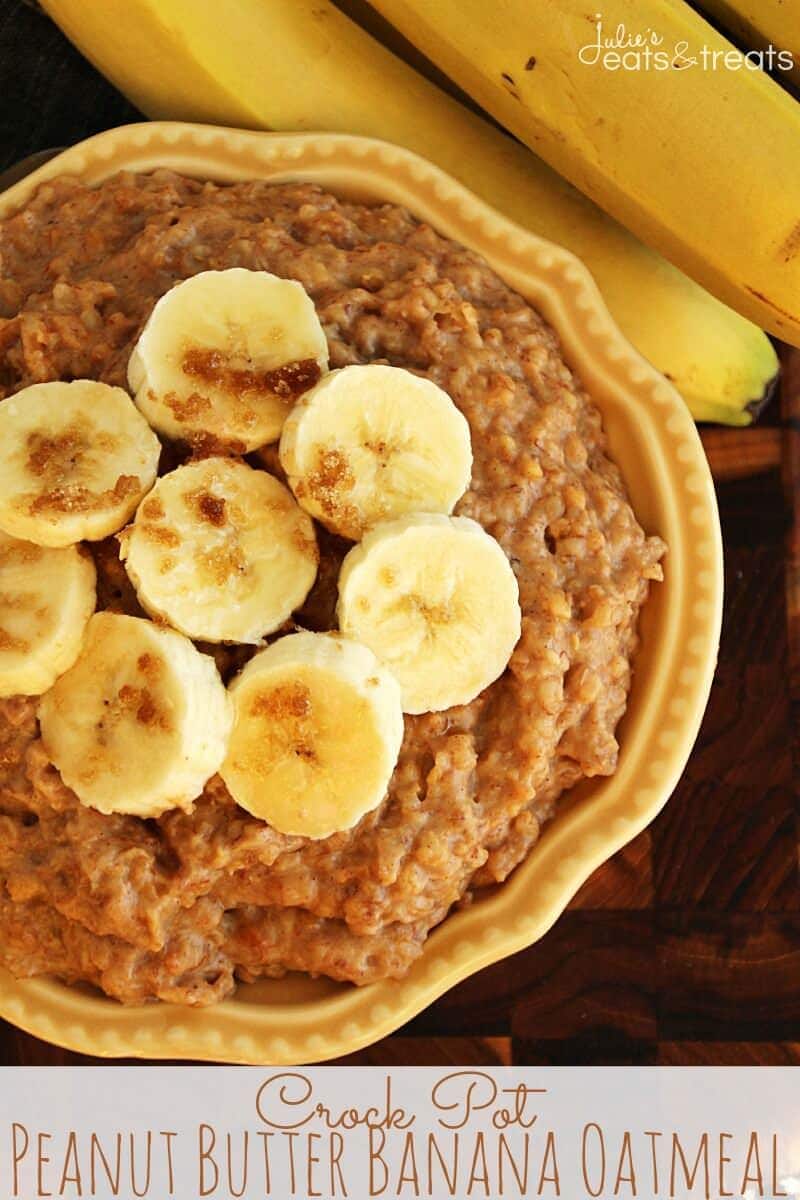 Crock Pot Peanut Butter Banana Oatmeal ~ Easy, Overnight Oatmeal Loaded with Peanut Butter, Bananas, Steel Cut Oatmeal and Flax Seed To Get You Going in the Morning!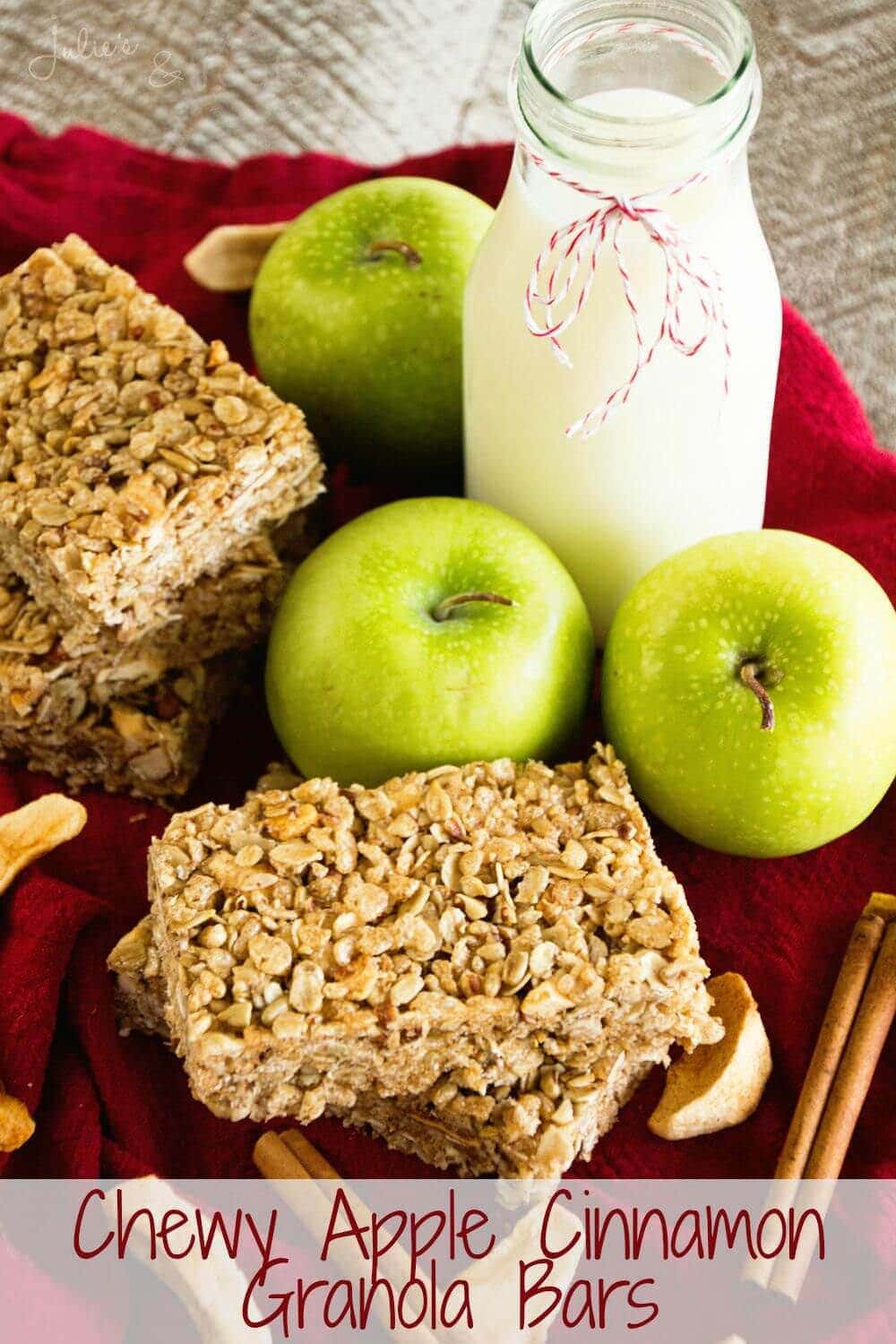 Chewy Cinnamon Apple Granola Bars ~ Soft, Chewy, Delicious Homemade Granola Bar Recipe Stuffed with Apples, Cinnamon, Oats, Pecans and Sunflower Seeds!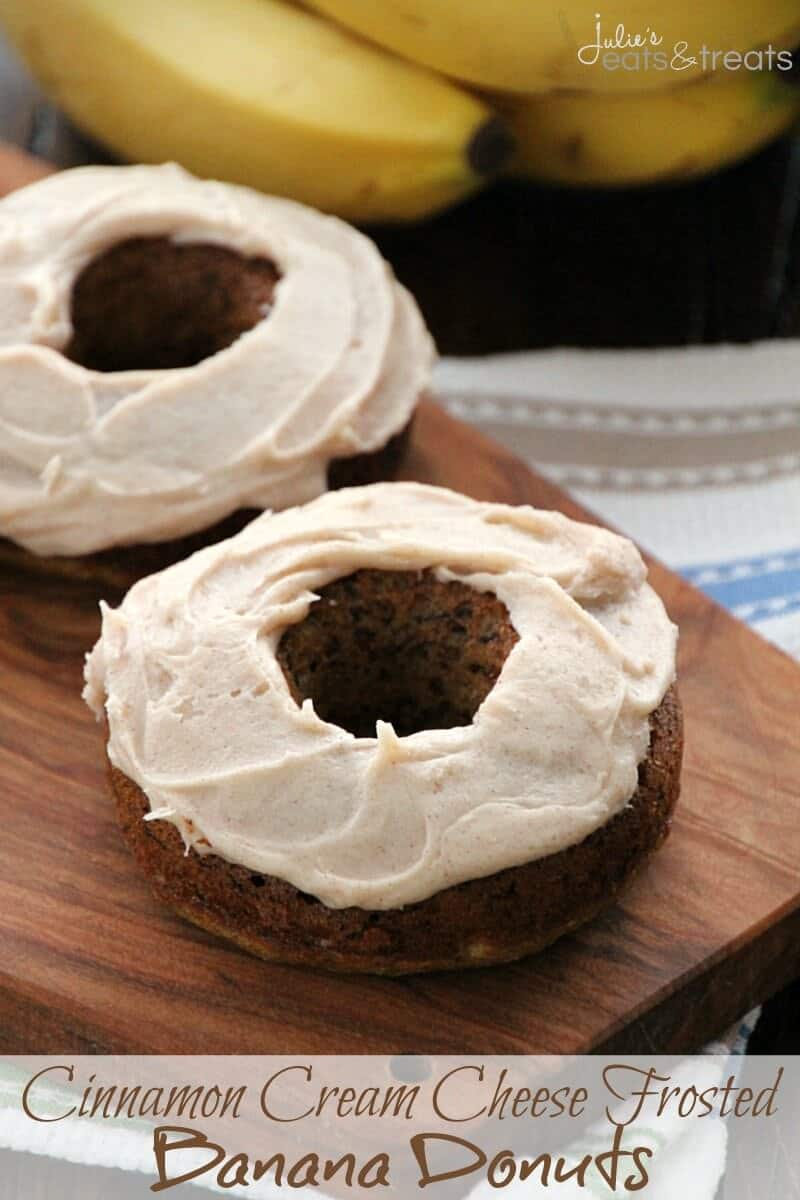 Cinnamon Cream Cheese Frosted Banana Donuts ~ Delicious, Easy, Moist Baked Banana Donuts Topped with Cream Cheese Frosting Loaded with Cinnamon!
25+ Breakfast Crock Pot Recipes with everything from cinnamon rolls, breakfast casseroles, oatmeal and a whole bunch of other amazing things all made in your Crock Pot!