Loaded Guacamole Dip ~ Guacamole Piled High with Cheese, Salsa, Tomatoes, & Black Olives!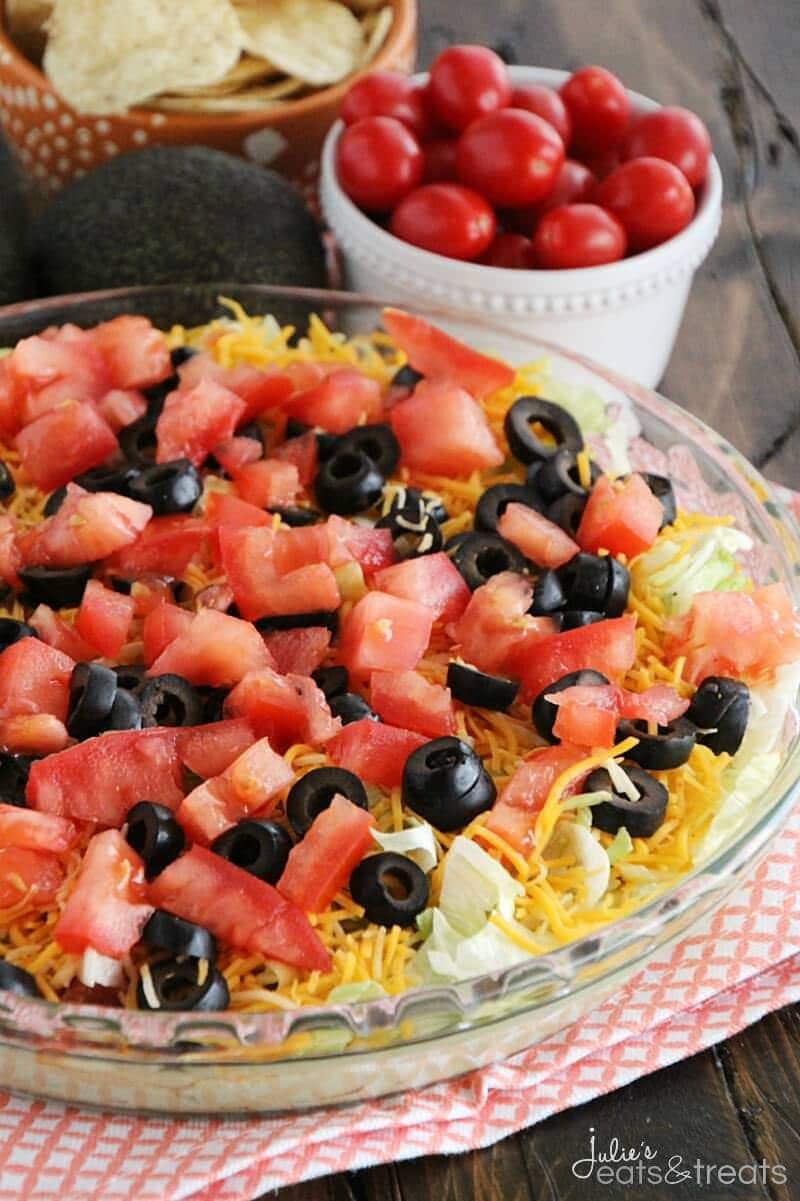 Cinco de Mayo is right around the corner which means it's May in a few days. Can you believe it? The long awaited spring is here and summer is well on it's way. Man, after this winter I didn't think I was going to make it. Luckily for the most part I was sitting by the fireplace enjoying my new baby. What can I say? I had it made. I didn't have to drag the two kids outside to daycare and then go off to work this winter. I planned that one great didn't I? Actually, I think I would rather have a baby in May like the first time around. Those weeks during the summer that I had off were so nice. I could get out of the house on a walk or doing something easily. When it's the middle of winter and you have a newborn you really don't want to drag them outside. Then there is all the sickness. Did anyone else feel like this winter was ridiculous with sickness? Maybe it's just because I have kids now and they drag everything under the sun home with them and then they like to share it. Don't you just love that?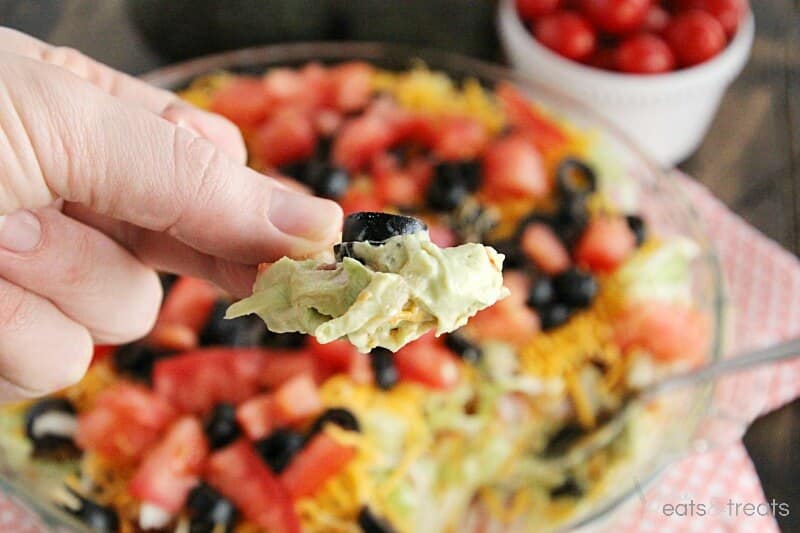 Let's just say I'm so ready for summer. I'm dreaming of days at the cabin, testing our new jet ski out those long awaited bon fires which includes roasting marshmallows of course! I am also a big fan of dips in the summer. They have to be cold dips of course, but I love them. You'll find me snacking over on them at a barbecue if you want to find me. You guys loved this Easy Taco Dip I shared last May. It was a hit so when that happens I try to put a new spin on it for you so you have another amazing dip recipe to try out too. Today I'm sharing with you the delicious alternative, Loaded Guacamole Dip. I really can not pick which one I like better!
I have another confession to make. I sorta, never tried guacamole before this year. I had it in my head that I hated avocados. Then I happened to get some in my Bountiful Basket so I decided I better try them! Oh boy, I was pleasantly surprised. Why haven't I tried them before? You'll probably find more of them popping up on this old blog since I got out of my box. I hope you love them too!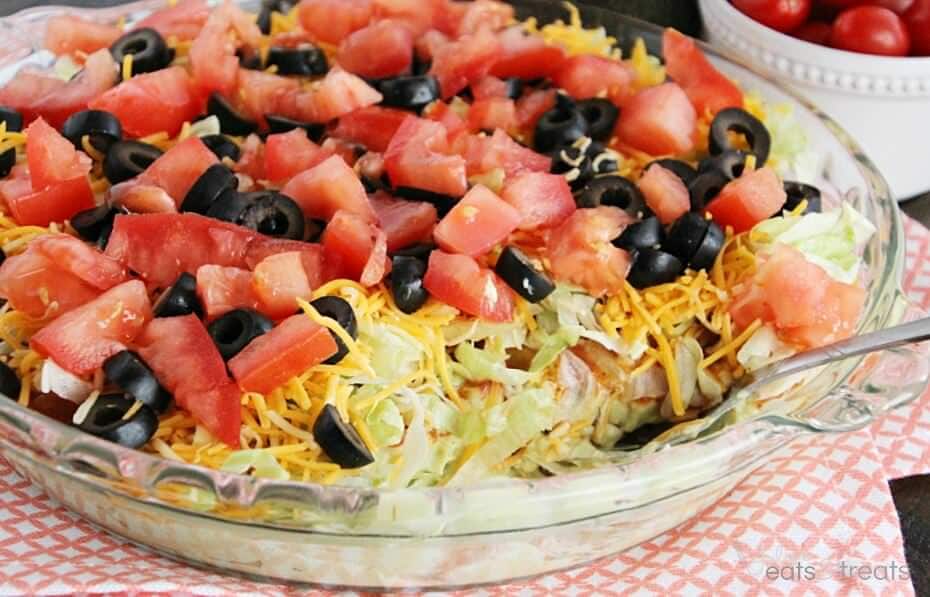 If you are having a Cinco de Mayo party or a barbecue in the near future this is the perfect dip for you! The creamy guacamole bottom is layered with cheese, salsa, lettuce, tomatoes and black olives. Scoop it up with some chips or if you are looking for a healthy alternative celery or carrots would be a great scooper too!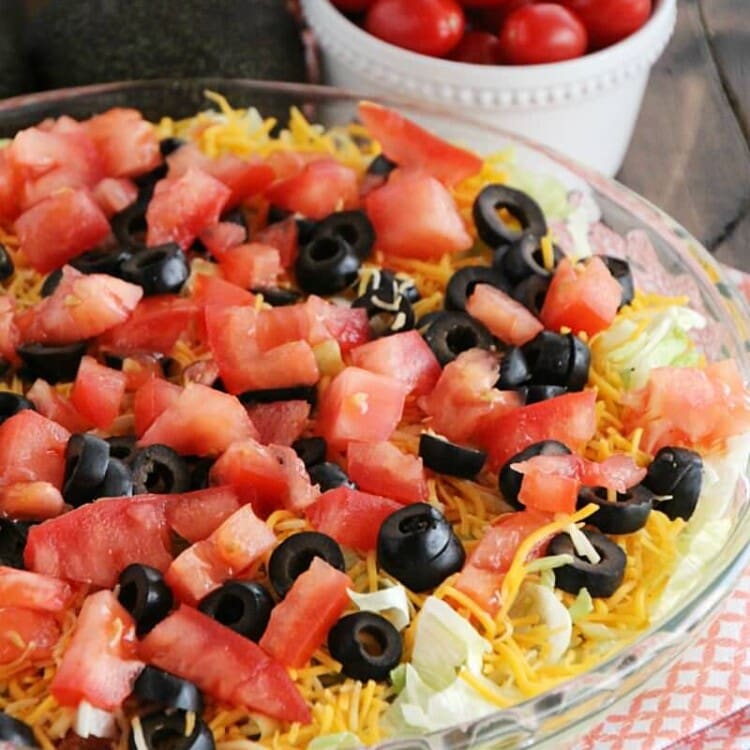 Loaded Guacamole Dip
Loaded Guacamole Dip ~ Guacamole Piled High with Cheese, Salsa, Tomatoes, & Black Olives!
Ingredients
12

oz

guacamole

1

8 oz package cream cheese

1

c.

greek yogurt

1/2

c.

salsa

2

c.

shredded lettuce

1

c.

shredded Mexican cheese

1

tomato

chopped

1

2.25 oz can sliced ripe olives
Instructions
In a medium sized bowl beat together guacamole, cream cheese and Greek yogurt. Spread in a pie plate.

Top with salsa, lettuce, tomato, olives and cheese.

Serve immediately or refrigerate until servings.
Tips
Best if ate the same day prepared.
Nutrition Information
Calories:
210
kcal
(11%)
,
Carbohydrates:
6
g
(2%)
,
Protein:
8
g
(16%)
,
Fat:
17
g
(26%)
,
Saturated Fat:
7
g
(44%)
,
Cholesterol:
40
mg
(13%)
,
Sodium:
363
mg
(16%)
,
Potassium:
316
mg
(9%)
,
Fiber:
2
g
(8%)
,
Sugar:
3
g
(3%)
,
Vitamin A:
775
IU
(16%)
,
Vitamin C:
5.5
mg
(7%)
,
Calcium:
187
mg
(19%)
,
Iron:
0.6
mg
(3%)
Things You Might Need for this Recipe!
Craving more Dips?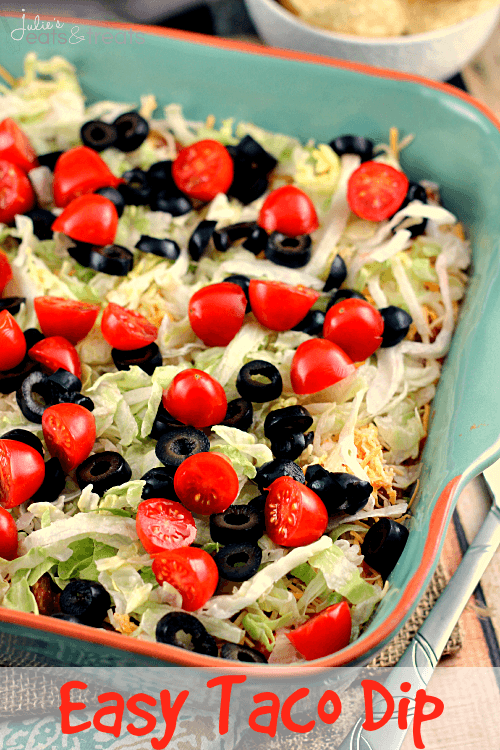 Easy Taco Dip ~ Everyone Will Dig Into this Festive Taco Dip! Loaded with Sour Cream, Taco Seasoning, Salsa, Cheese, Lettuce, Tomatoes & Black Olives!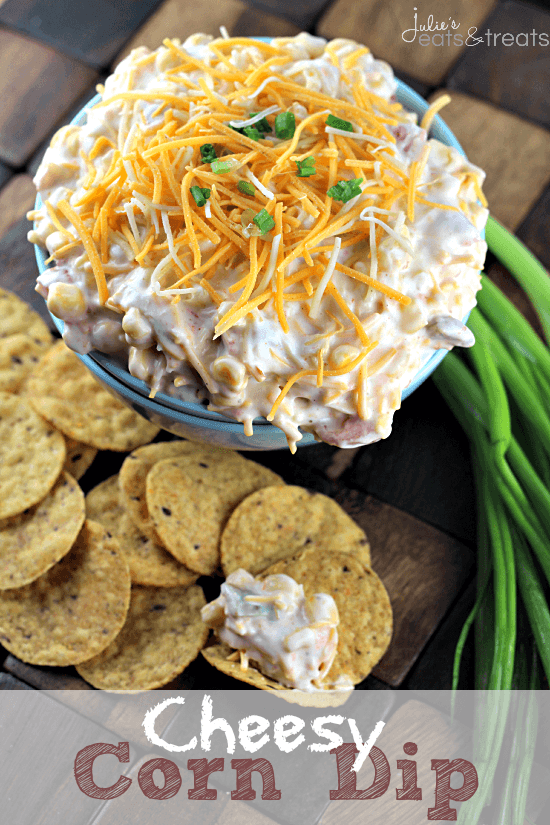 Cheesy Corn Dip ~ Loaded with Corn, Tomatoes, Green Onions & Cheese! This dip will be the talk of the party!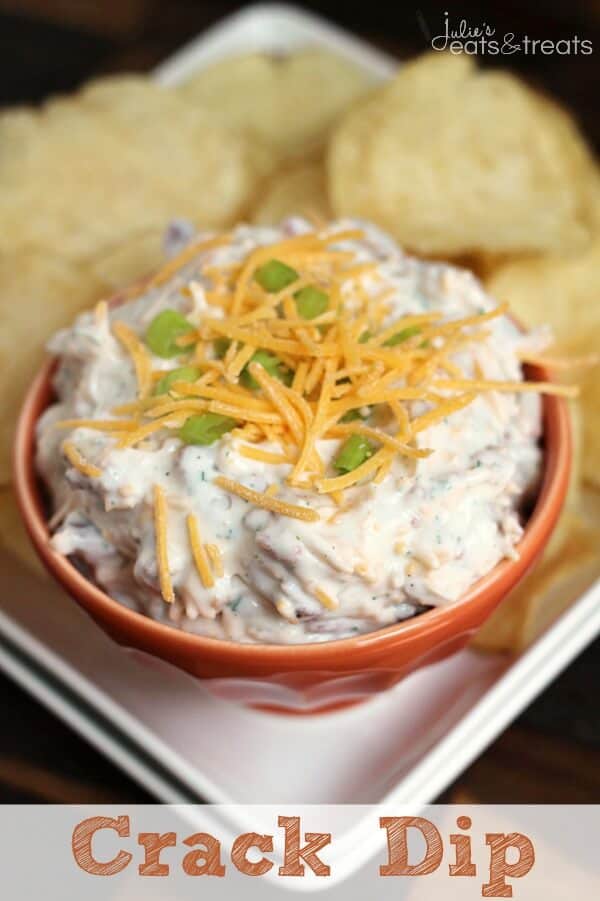 Crack Dip ~ Super Simple Chip Dip Loaded with Cheese, Bacon, Ranch and Sour Cream!