RumChata Iced Coffee Slush
RumChata Iced Coffee Slush~ Your Favorite Ice Coffee Recipe Taken up a Notch with RumChata! Frozen to Perfection!
Today I'm going to ask you a very important question. Are you ready? Make sure you are. Ok, here I go…. Coffee Lover or Hater? I envy those of you who hate it and don't need caffeine in their lives every morning. Seriously hate you. I, on the other hand, need it like a crack cocaine addict. Ok maybe not quite that bad but it's still really bad. I've tried breaking the habit and I end up with horrible headaches and I wuss out. I know if I would keep going I would make it and life would be great but I just can't do it. I've broke my pop addiction and that was a cinch for the most part compared to this addiction. Sure, I still crave a good old Diet Mountain Dew every once in a while and I might indulge on special occasions but for the most part I don't drink it and I'm good with that. Now if I could do that with coffee life would be good!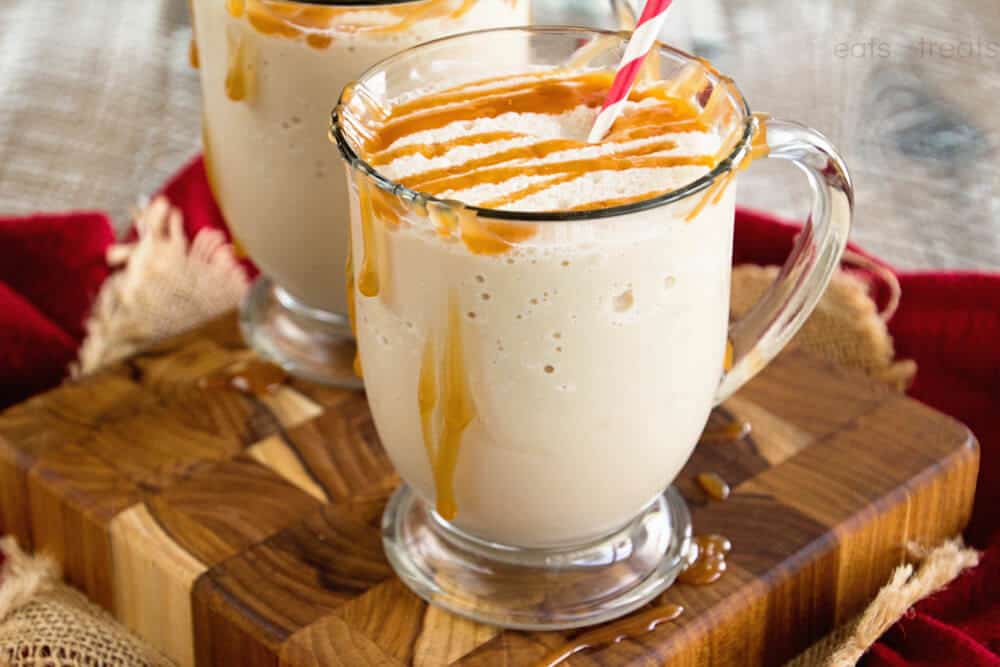 Now I am a coffee lover and not one of those fru-fru coffee drinker lovers. You know the lattes and mochas and all that jazz. I like my coffee plain with just a little creamer. No flavored creamer and no flavored coffee for me! I have gotten a little snobby with the brand of coffee I like to drink I will admit that!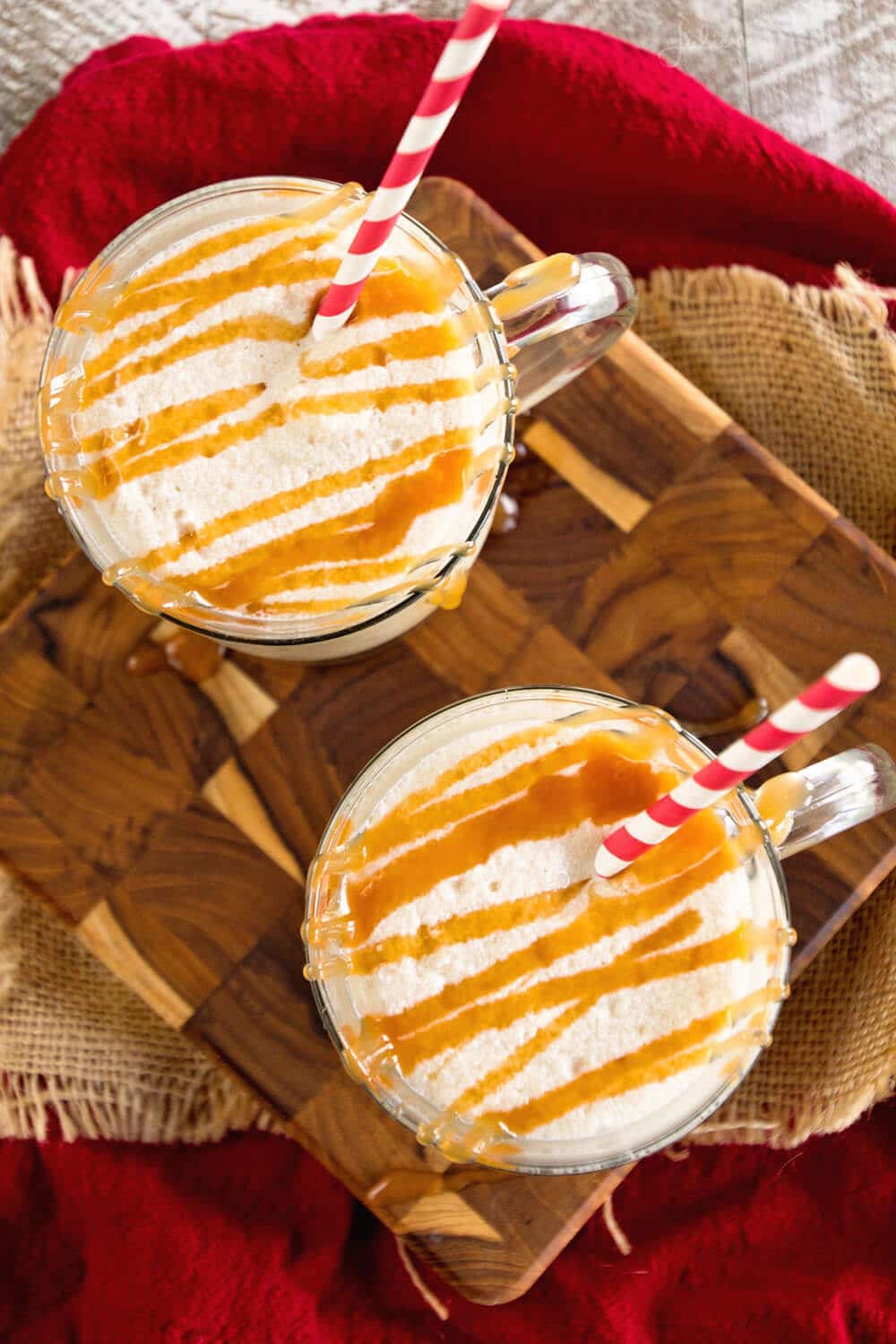 But, because it seems not everyone loves coffee plain with a little creamer, I've went out of my comfort zone to make a delicious, to-die for beverage for the rest of you. I'm so glad I took this "risk" and came up with this amazing RumChata Iced Coffee Slushie, like I wish I could have just stuck a straw in the bowl and drank it all, but it's spiked and that would probably lead to bad things considering it was the middle of the afternoon!
If you like this drink you might like my White Russian cocktail, too! Learn how to make an Affogato at home!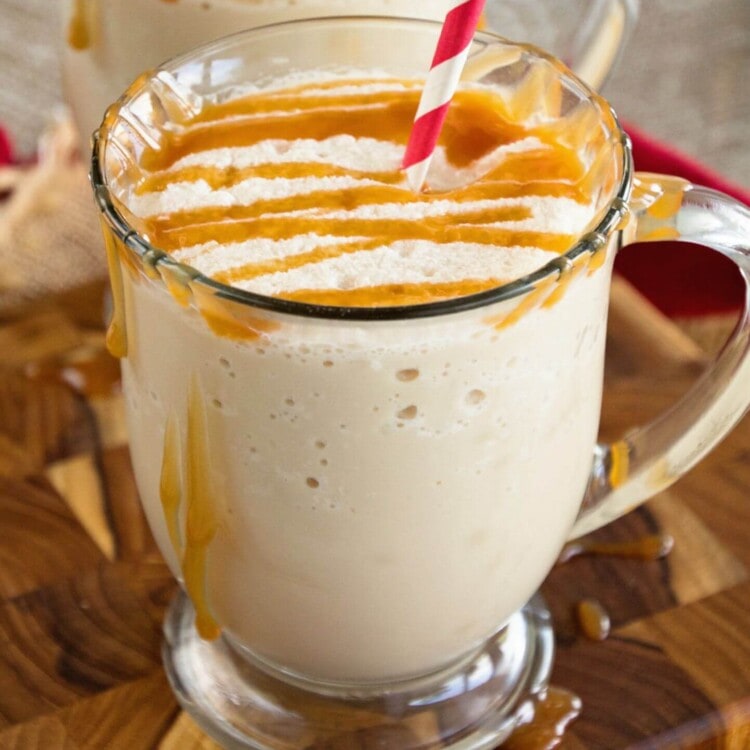 RumChata Iced Coffee Slush
Your Favorite Ice Coffee Recipe Taken up a Notch with RumChata! Frozen to Perfection!
Ingredients
3

c.

strong brewed coffee

2

c.

sugar

1

pint

half and half

1

quart

whole milk

2

tsp

vanilla

1 1/2

c.

RumChata
Instructions
Pour hot coffee over sugar in a large bowl. Add remaining ingredients. Stir until combined.

Cover bowl and freeze at least 24 hours. Remove from freezer and let thaw until it becomes a slush.
Nutrition Information
Calories:
968
kcal
(48%)
,
Carbohydrates:
134
g
(45%)
,
Protein:
11
g
(22%)
,
Fat:
21
g
(32%)
,
Saturated Fat:
12
g
(75%)
,
Cholesterol:
67
mg
(22%)
,
Sodium:
156
mg
(7%)
,
Potassium:
553
mg
(16%)
,
Sugar:
130
g
(144%)
,
Vitamin A:
800
IU
(16%)
,
Vitamin C:
1.1
mg
(1%)
,
Calcium:
395
mg
(40%)
,
Iron:
0.2
mg
(1%)
Craving More Delicious Beverages?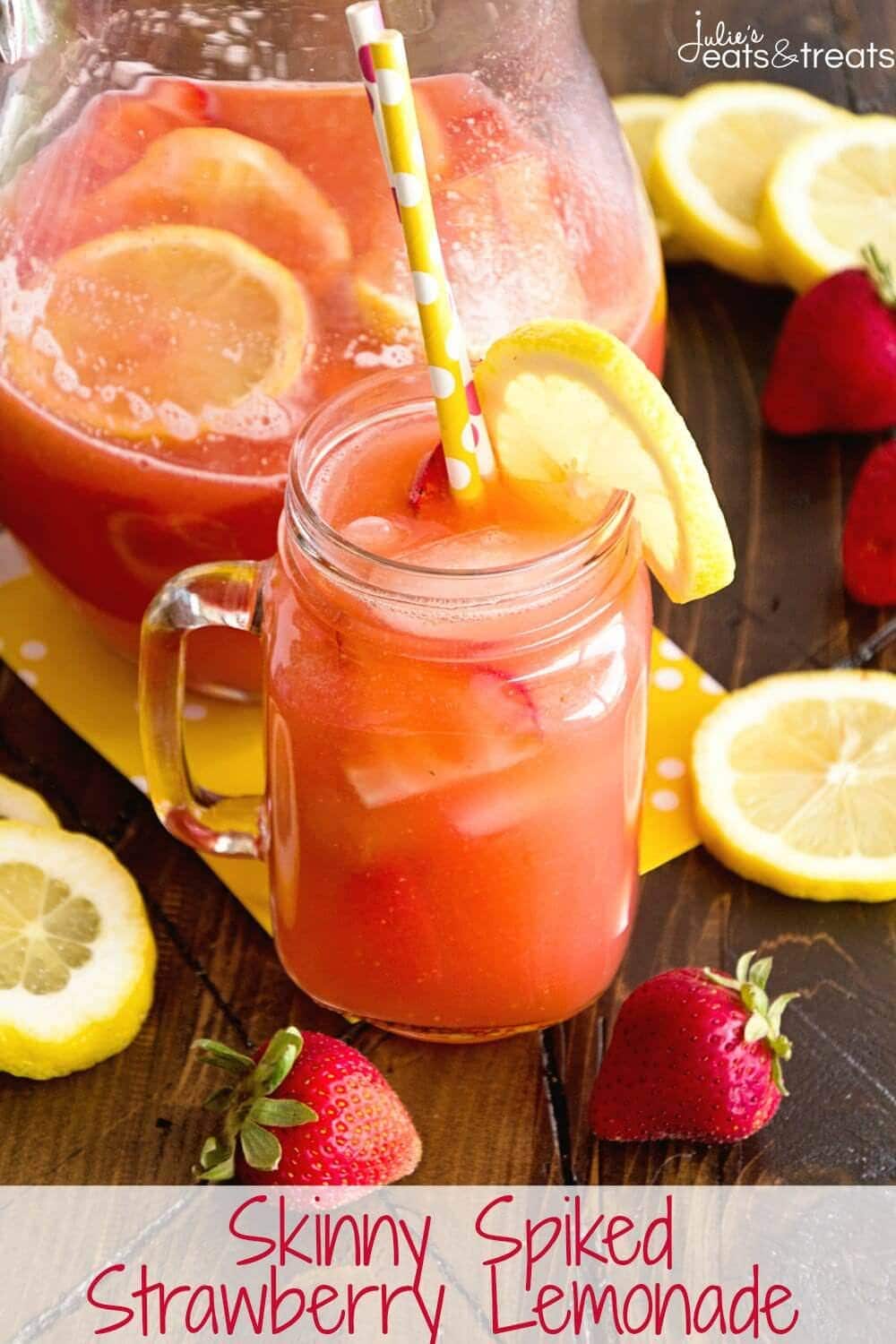 Skinny Spiked Strawberry Lemonade ~ Delicious Strawberry Lemonade Recipe Sweetened with Truvia and Spiked with Strawberry Lemonade Vodka!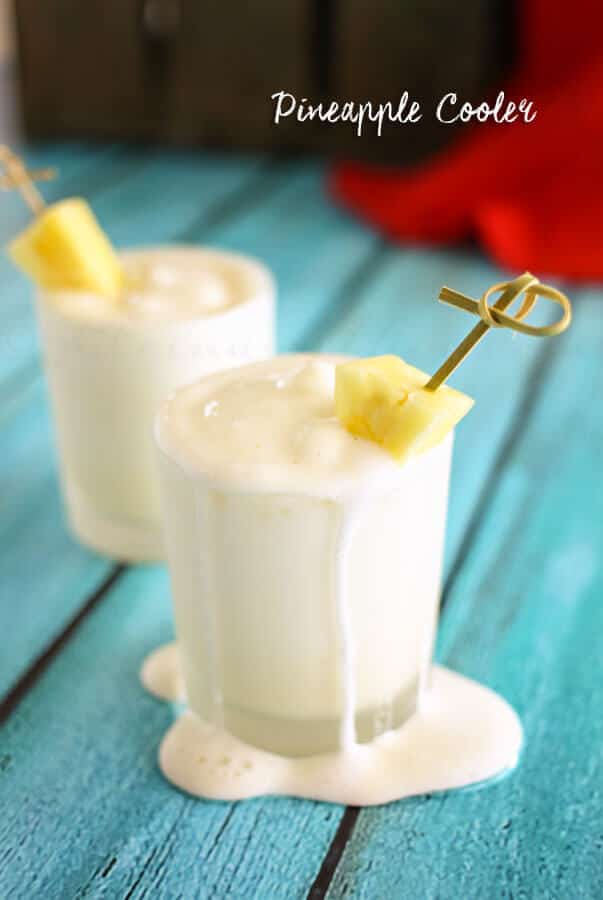 Pineapple Cooler ~ Cool, Sweet & Creamy Dessert Drink Recipe Perfect for Hot Summer Days!