White Chocolate Latte Recipe
White Chocolate Latte Recipe ~ Delicious, Easy, Homemade White Chocolate Latte Recipe that Will Have You Sipping Lattes Whenever You Want!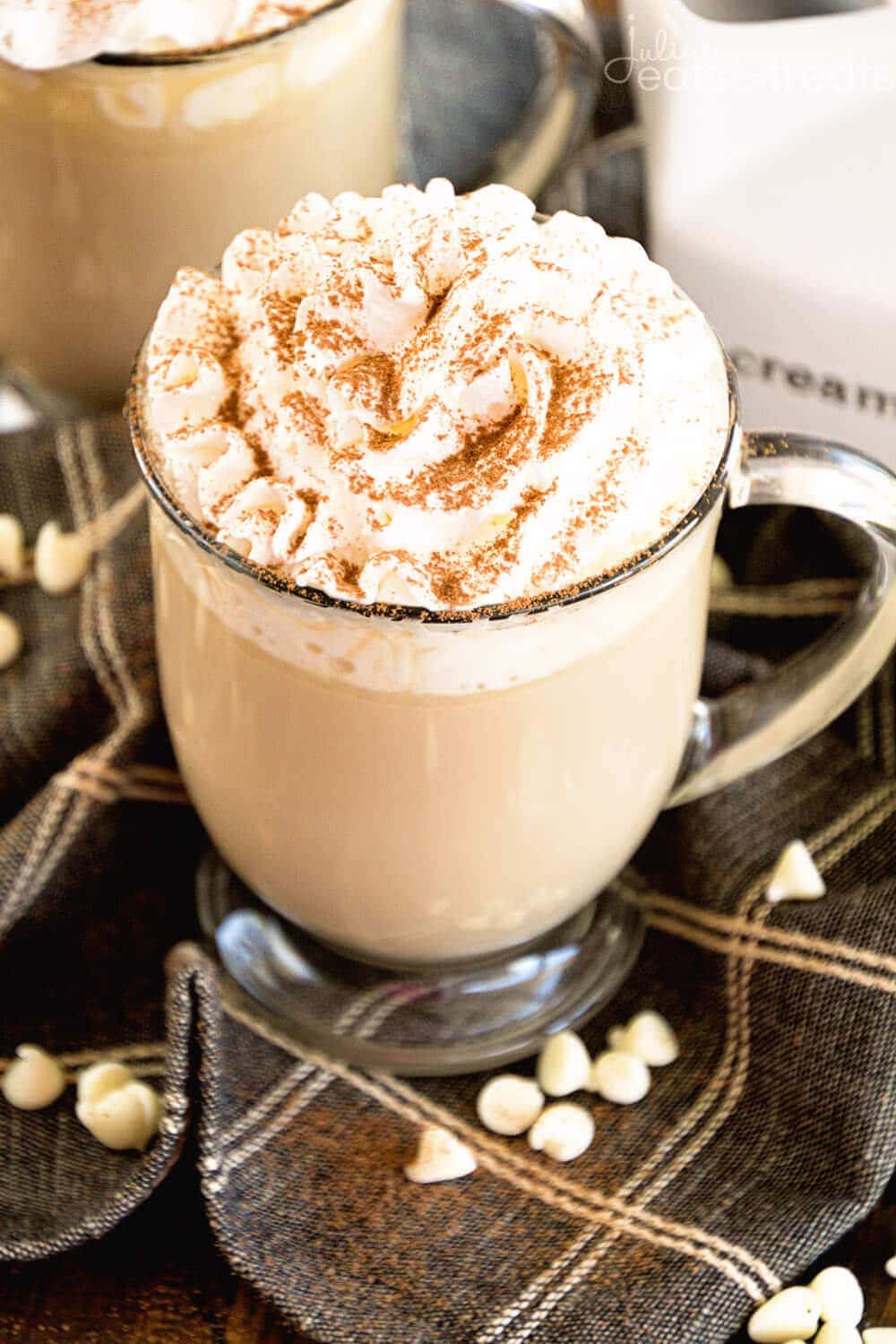 This creamy White Chocolate Latte recipe is perfect when you want a latte but are stuck at home! Or you just live in the middle of nowhere and there's one place that you can get a latte in town! Quick, Simple and Delicious. Plus, who wouldn't want to have a latte while still snuggled up in their pajamas at home?
Ingredients Need to Make White Chocolate Latte
Low fat milk

Half and half

White chocolate chips

Instant coffee

Vanilla

Almond extract

Reddi-Wip
A few of my other favorite warm beverages to warm up to at home are Pumpkin Spice Latte, Irish Coffee, Homemade Caramel Lattes, Homemade Chai Tea, and Cinnamon Roll Lattes!
You know those moments that you want to bottle up and keep forever, yet you know they will slip away in about 36 seconds because life is so busy? With two little girls life is so full of all those moments and I forget them as soon as they pass.
For example this morning Miss K was full of it. She had me busting a gut from the moment she woke up. The first thing she had me laughing over was when I picked up the newspaper and inserts from the floor because RyRy decided they looked like breakfast.
"Mama, are you going to throw those away?"
"Yes, Miss K. RyRy is eating them. She thinks she's a puppy!"
"BUT MOM! Those are Daddy's!"
"Daddy already read them sweetie…"
"BUT MOM! I haven't read them!!!!"
Then she proceeds to sort through them and find one she needs to read and let's me throw the rest away, she reads the one insert then announces she's done and I can throw that away too. Silly girl.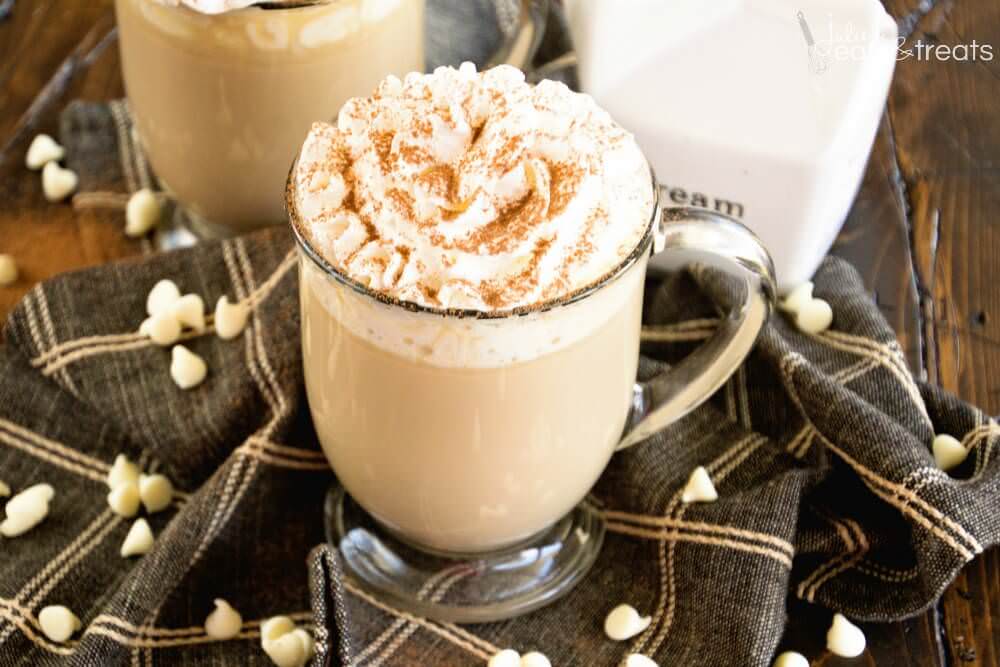 Next moment….
We were walking into the laundry room to get our shoes and coats on for the day and leave the house to go to work/daycare. As we walked through the door into the laundry this conversation happened.
"MOM! You picked up in here!"
"Yes, sweetie I did pick up in here last night."
"Oh, Mommy. Good job. You did a good job. It's so clean. HUGS Mommy."
Of course Miss K. If you give hugs when I pick up then I guess I better start picking stuff up more often because I cherish those moments more than you know. Like when I drag you out of bed and you instantly grasp your arms around my neck and snuggle your head into my neck while I carry you to the rocking chair for a few snuggles. I will get up five minutes earlier if I get those snuggles. I know these moments will slip by us far to fast and it makes me teary thinking about it. I hope you always know that your Mommy is here to give you snuggles and hugs no matter how old you are. Trust me, I still snuggle with my Mommy.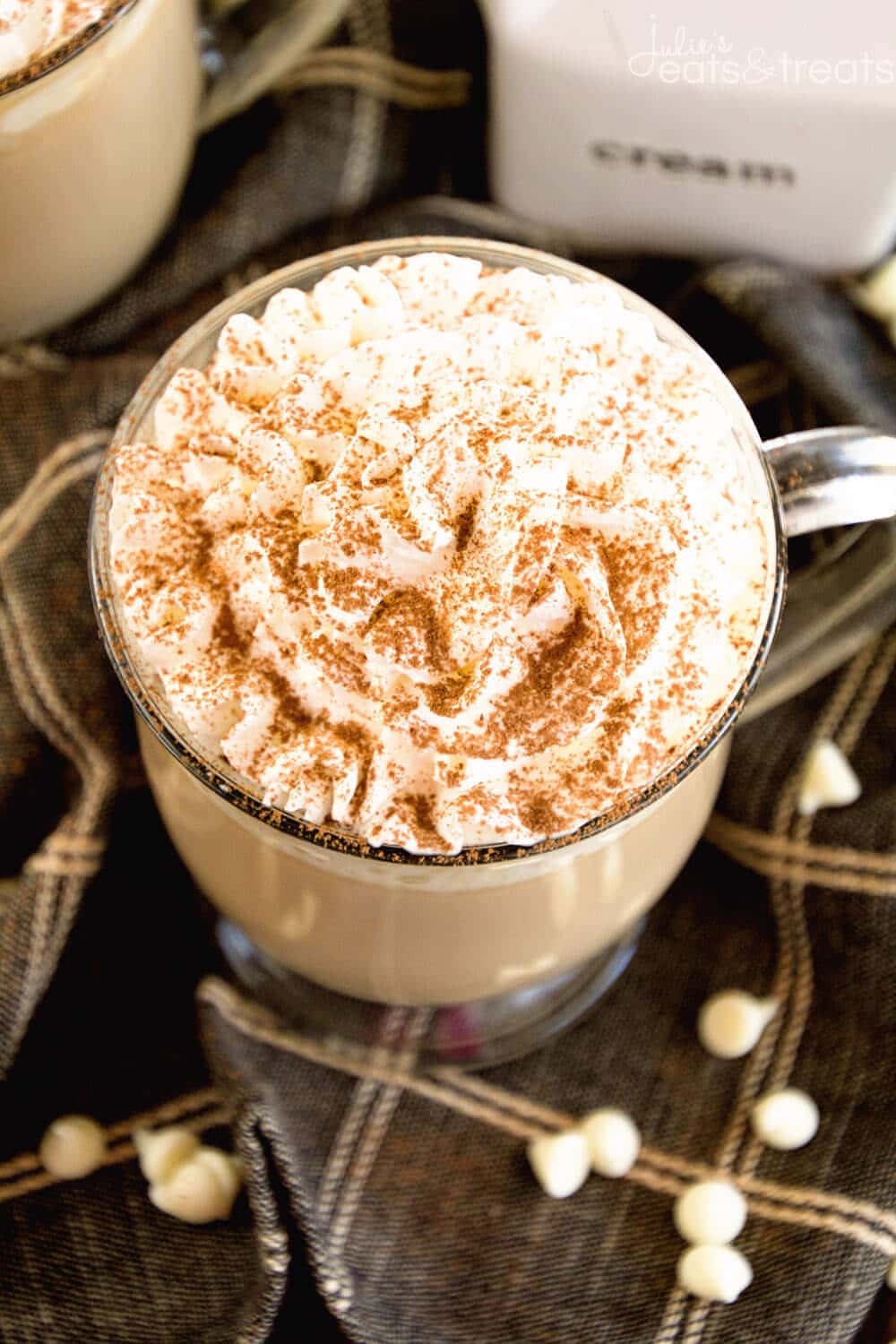 Eventually you will grow up and we'll have more fun memories to have. Things like getting our nails done, discussing life over these fabulous White Chocolate Lattes on Saturday mornings and giggling with each other. I look forward to those moments in life too.
Have you ever made a latte? I hadn't before this one because these just sounded like a lot of work right? I mean all fancy schmancy and I don't really do that. I'm kind of a give me a coffee and some creamer kind of girl. I don't order frou-frou drinks at the coffee shop, ever. Then I tried this delicious latte and it might be trouble for two reasons.
It's ridiculously easy.
It's ridiculously delicious.
Tools Helpful For Making White Chocolate Lattes!
So if you need me I'll be snuggling my girls and cuddling up with a delicious White Chocolate Latte!
WATCH THE STEP BY STEP VIDEO FOR THIS WHITE CHOCOLATE LATTE RECIPE BELOW:
If you enjoy watching these videos make sure you subscribe to my YouTube Channel to be notified each time a post a new video!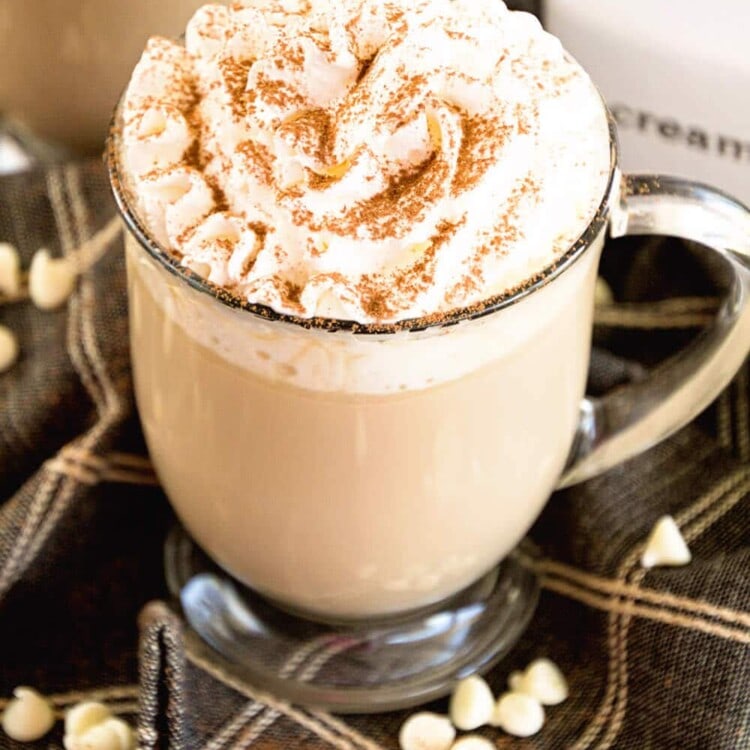 White Chocolate Latte Recipe
Delicious, Easy, Homemade White Chocolate Latte Recipe that Will Have You Sipping Lattes Whenever You Want!
Ingredients
2

c.

low fat milk

1

c.

half and half

2/3

c.

white chocolate chips

2

Tbsp

instant coffee

1

tsp

vanilla

1/4

tsp

almond extract

Reddi-Wip
Instructions
In a medium size saucepan heat milk, half and half, white chocolate chips and instant coffee until chips are melted, stirring occasionally.

Stir in vanilla and almond extract.

Pour into coffee mugs and top with Reddi-Wip and a dusting of cocoa if desired.
Nutrition Information
Calories:
361
kcal
(18%)
,
Carbohydrates:
33
g
(11%)
,
Protein:
8
g
(16%)
,
Fat:
21
g
(32%)
,
Saturated Fat:
13
g
(81%)
,
Cholesterol:
39
mg
(13%)
,
Sodium:
116
mg
(5%)
,
Potassium:
443
mg
(13%)
,
Sugar:
29
g
(32%)
,
Vitamin A:
330
IU
(7%)
,
Vitamin C:
0.7
mg
(1%)
,
Calcium:
286
mg
(29%)
,
Iron:
0.2
mg
(1%)