Cheesy Chowder ~ Incredibly Easy Cheesy Chowder Loaded with Carrots, Potatoes, Celery and Ham!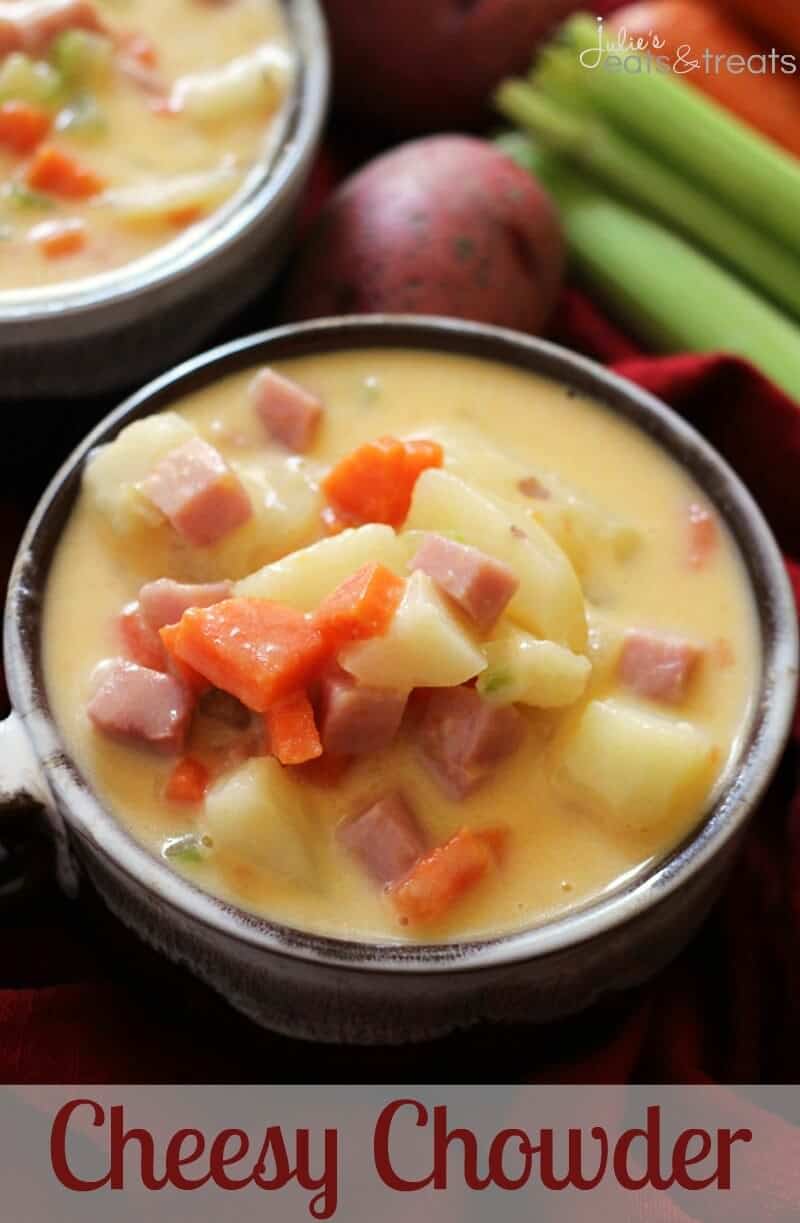 I think the point has been established that I am not afraid to try new recipes, in fact I would say that I thrive on trying new recipes. I usually have a notebook with ideas jotted down in it and literally carry this all over with me because one never knows when inspiration will hit.
With that being said I do not make new recipes every single meal. No way, no how. I have staples that I always turn to for meals. Now desserts that's a bit of a different issue because I don't make those every day so if I am going to make one it tends to be new unless it's going somewhere to serve the public. Then I usually refrain from testing a new recipe out in case of failure. Yes, I have my fair share of failures people! I bet you are just shocked aren't you?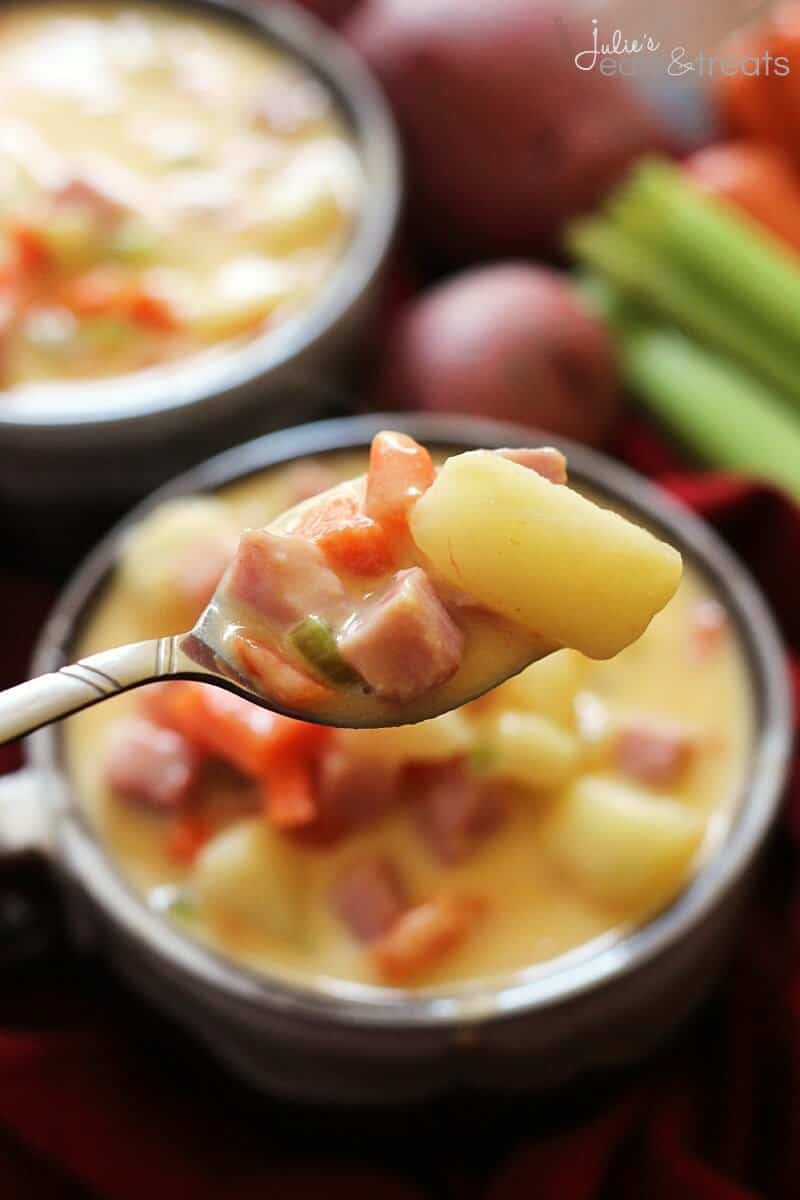 My favorite thing is the look my husband gives me every single time I make a dinner. Then these words come flying out of his mouth, "Is this new"? I typically say no you've had this multiple times before and you liked it. I'm not leaving that last part up for question!
I've been working on redoing a lot of pictures from my old posts because let's just say they are quite pathetic and unappetizing. I personally wouldn't want to eat if I looked at it and I'm guessing you don't either. Lately we've tackled French's Crunchy Cheddar Onion Chicken, Ham, Cheese, Poppy Seed Sandwiches and Apple Pull Apart Bread. Every time I pull one of these redo recipes he always asks if it's new. Every.Single.Time.
I'm trying to figure out if my meals are that forgettable or my husband doesn't care what I feed him as long as it's hot and ready when dinner comes around?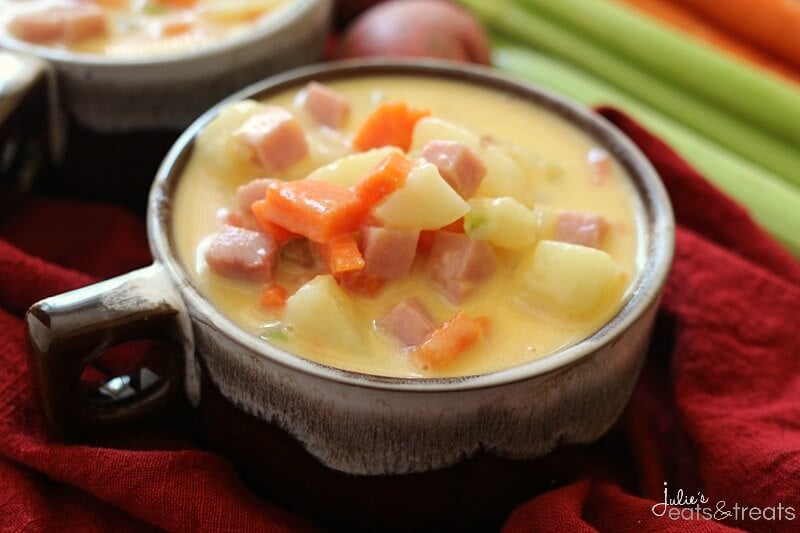 Now, if he asks about the Cheddar Chowder the next time I serve it I might have to giggle. The man didn't get a single bite of this. Not one. He was off building something when I treated myself to this. Yes, myself. I put Miss K down for a nap, enjoyed some quiet time in the kitchen and treated myself to a bowl of soup alone. Sometimes as a mom you need this solace.
Then I hoarded the leftovers for myself during the week it was that amazing!

You might like to try my Clam Chowder and White Bean Soup, too!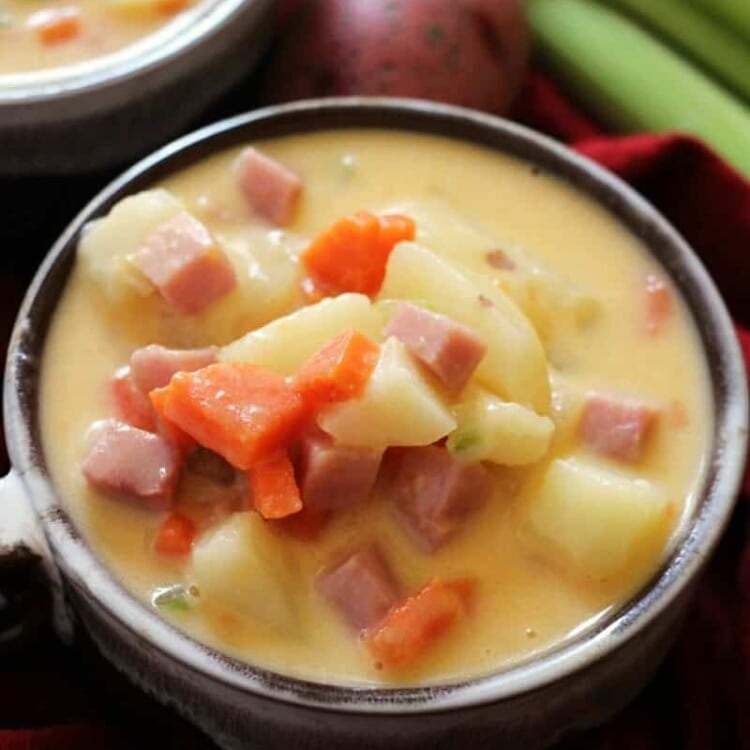 Cheddar Chowder
Cheesy Chowder ~ Incredibly Easy Cheesy Chowder Loaded with Carrots, Potatoes, Celery and Ham!
Ingredients
Soup
2

c.

water

2 1/2

c.

diced potatoes

1

c.

diced carrots

1/2

c.

minced celery

1/2

c.

chopped onion

1

tsp

salt

1/4

tsp

pepper

1

c.

diced ham
Cheese Sauce
1/4

c.

butter

1/4

c.

flour

2

c.

milk

2

c.

shredded Cheddar cheese
Instructions
In a medium saucepan bring the soup ingredients, except ham, to boil for 10 minutes or until vegetables are tender. Add ham.

In a small saucepan melt butter. Stir in flour and milk. Add cheese to mixture and whisk until melted. Add cheese sauce to soup mixture and stir until mixed.
Nutrition Information
Calories:
599
kcal
(30%)
,
Carbohydrates:
31
g
(10%)
,
Protein:
33
g
(66%)
,
Fat:
38
g
(58%)
,
Saturated Fat:
23
g
(144%)
,
Cholesterol:
133
mg
(44%)
,
Sodium:
1553
mg
(68%)
,
Potassium:
805
mg
(23%)
,
Fiber:
4
g
(17%)
,
Sugar:
8
g
(9%)
,
Vitamin A:
7840
IU
(157%)
,
Vitamin C:
15.6
mg
(19%)
,
Calcium:
717
mg
(72%)
,
Iron:
4.6
mg
(26%)
Check out these Delicious Soups!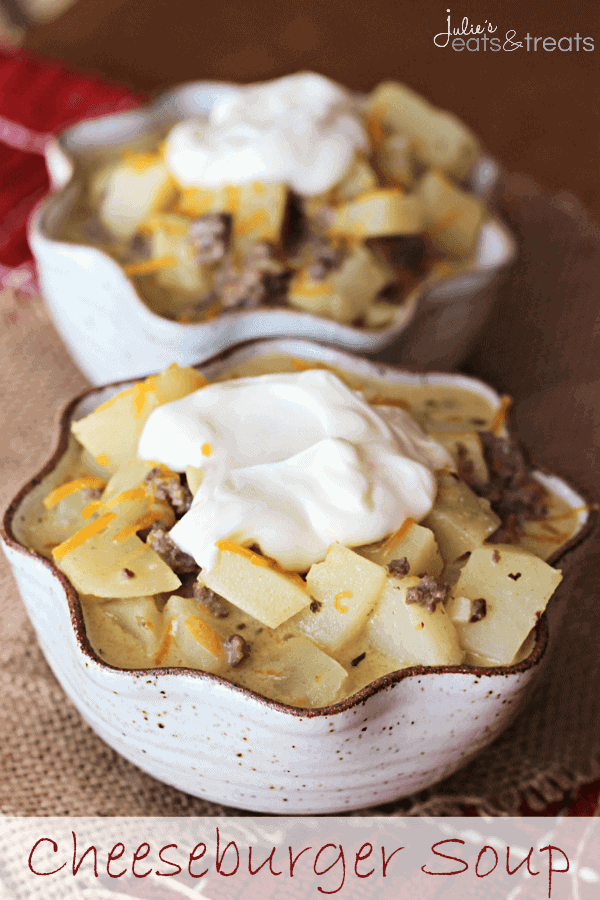 Cheeseburger Soup ~ Loaded with potatoes, hamburger, cheese and sour cream!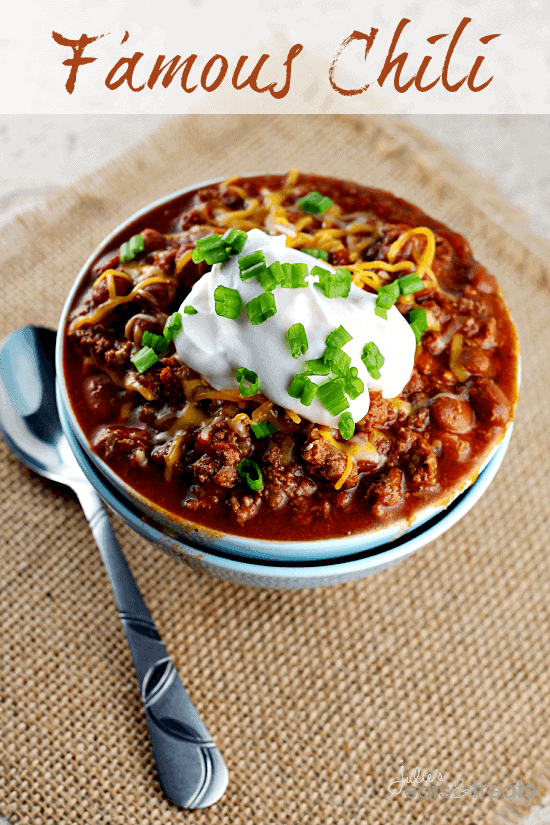 Famous Chili ~ Amazing chili to warm up to on a cold winter's day!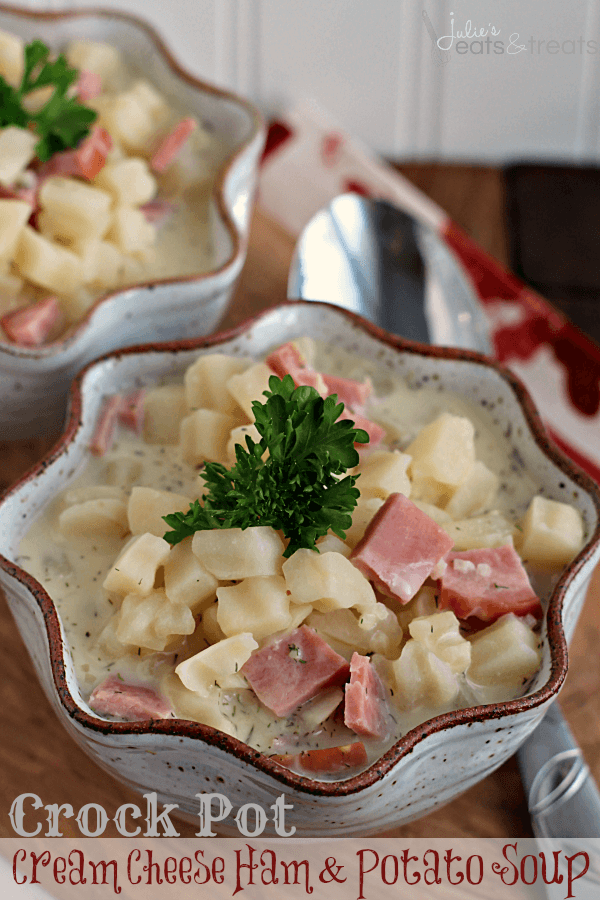 Cream Cheese Ham & Potato Soup ~ Easy Crock Pot Soup loaded with ham and potatoes!
Delicious, homemade White Bean Soup in only 30 minutes.
Turkey and Rice Soup is thick, creamy and warms you from the inside out.
Warming up with a big bowl of stew on a cold winter night is so comforting! Try this easy Irish Beef Stew for an easy twist on traditional stew.
These soup recipes are easy, delicious and hearty. You'll find over 40 easy soup recipes that the entire family will love.