It's winter and you need to warm up with a big bowl of soup for lunch and dinner! These soup recipes are easy, delicious and hearty. We have everything from Chicken Noodle Soup, Chili, Taco Soup and more! These soups can be made in the Crock Pot, Instant Pot, Stove Top or Slow Cooker.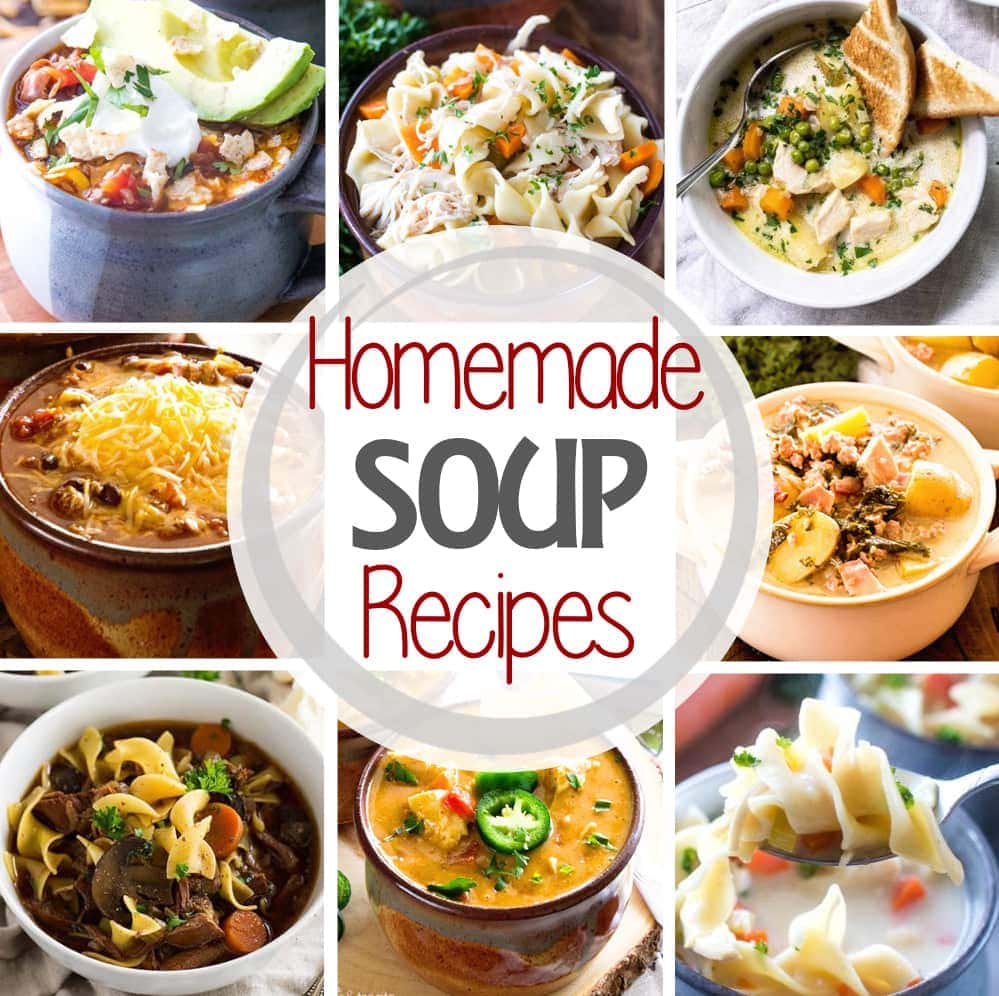 Warm Up with these Delicious Soup Recipes!
We LOVE eating soup on cold winter days! It's warm, comforting and flavorful. In fact, I tried to trick my kids with a canned soup when I was super sick and they instantly turned up their noses. Apparently I spoiled them with these homemade soup recipes.
Make sure you grab these awesome soup bowls my kids LOVE! Don't tell anyone but I slurp up my soup using them too!
Make sure you stock your freezer with some of these soups for when you are sick!
I have soups that are made in the Crock Pot which is perfect for when you are busy or at work all day. You can come home to a hot bowl of soup for dinner.
If Instant Pot is more your jam I've got soups that you can make in your pressure cooker too.
Maybe you prefer your Dutch Oven on the stove top to make soup in. Don't worry we have plenty of those recipes too.
Whether you are craving Chicken Noodle Soup, Taco Soup, Chili, or Potato Soup we have you covered.
Stove Top Soups
Throw a quick dinner together with these delicious soup recipes that are made on the stove. Pair it with a tossed salad or hearty bread for a meal.
Crock Pot Soups
Want a dinner ready when you come home after a busy week day? Make a soup in your Crock Pot and warm up with a big bowl on a cold winter night.