It's winter and you need to warm up with a big bowl of soup for lunch and dinner! These soup recipes are easy, delicious and hearty. We have everything from Chicken Noodle Soup, Chili, Taco Soup and more! These soups can be made in the Crock Pot, Instant Pot, Stove Top or Slow Cooker.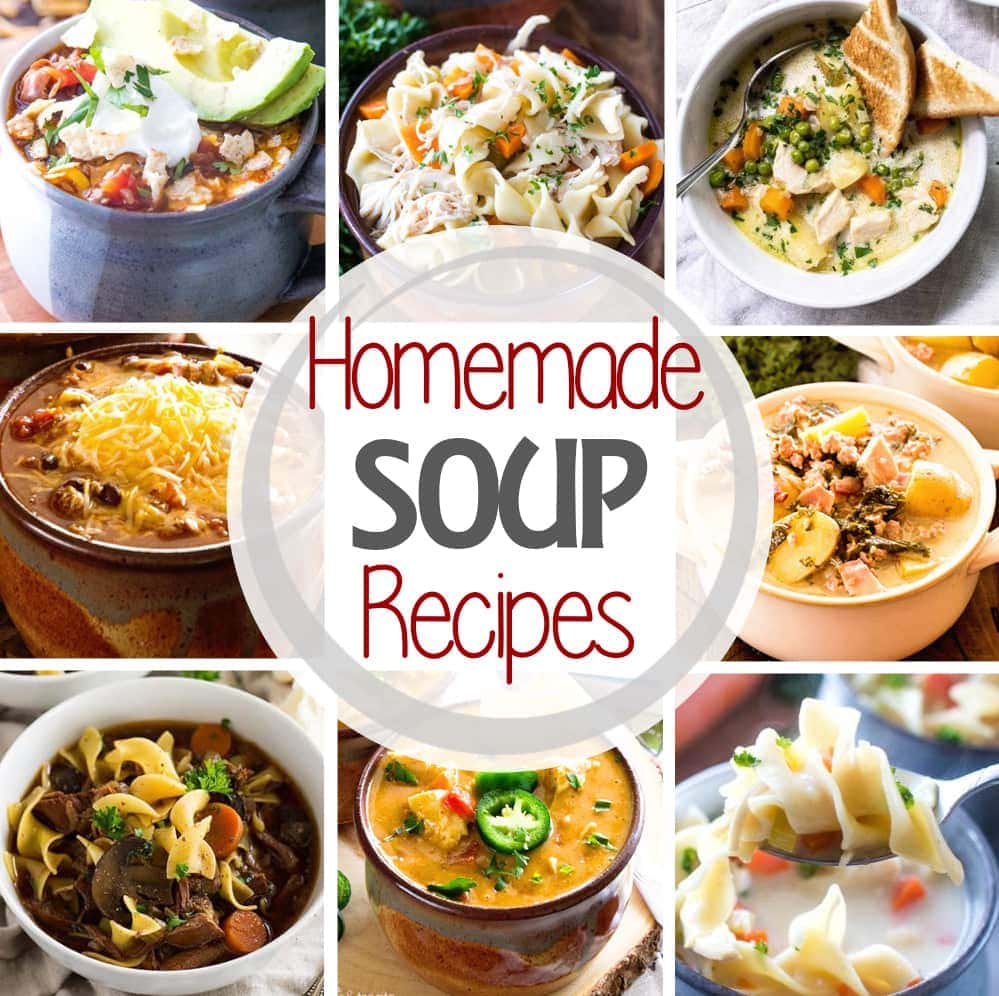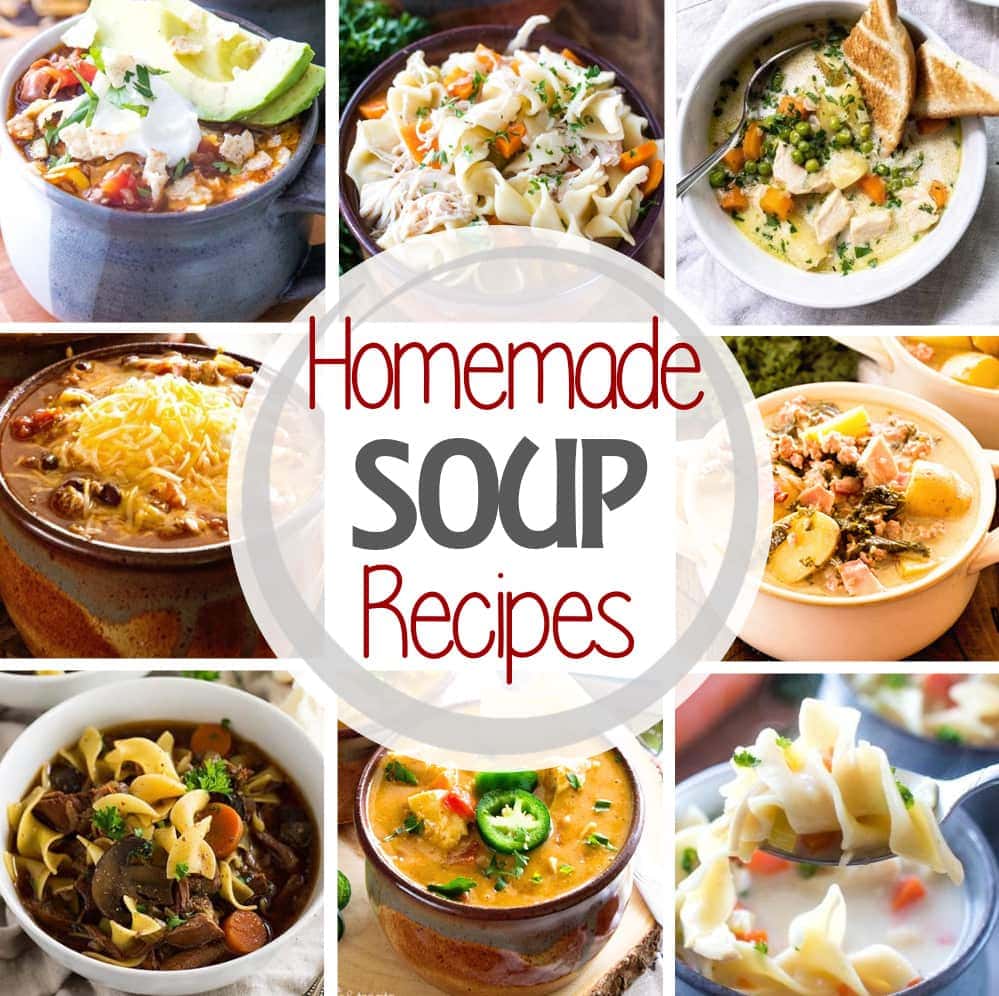 Soup Recipes
We LOVE eating soup on cold winter days! It's warm, comforting and flavorful. In fact, I tried to trick my kids with a canned soup when I was super sick and they instantly turned up their noses. Apparently I spoiled them with these homemade soup recipes.
Make sure you grab these awesome soup bowls my kids LOVE! Don't tell anyone but I slurp up my soup using them too!
Make sure you stock your freezer with some of these soups for when you are sick!
I have soups that are made in the Crock Pot which is perfect for when you are busy or at work all day. You can come home to a hot bowl of soup for dinner.
If Instant Pot is more your jam I've got soups that you can make in your pressure cooker too.
Maybe you prefer your Dutch Oven on the stove top to make soup in. Don't worry we have plenty of those recipes too.
Whether you are craving Chicken Noodle Soup, Taco Soup, Chili, or Potato Soup we have you covered.
Be sure to bookmark this page or pin it.
Here you will find the following types of crock pot dinner recipes:
*click on one of these to take you directly to that section of recipes*
Stove Top Soups
Looking for a quick and easy soup recipe that is bursting with flavor? Then you have to make this Taco Soup! The best part about this soup recipe is that it's ready in about 30 minutes. Warm up to a big bowl of it for dinner, meal prep it for lunch that week or freeze it for a quick and easy freezer recipe. It's loaded with ground beef, onion, corn, peppers, beans, tomatoes and seasonings. I love that it's a healthy recipe too! Personally, I love topping it with cheese, salsa or sour cream!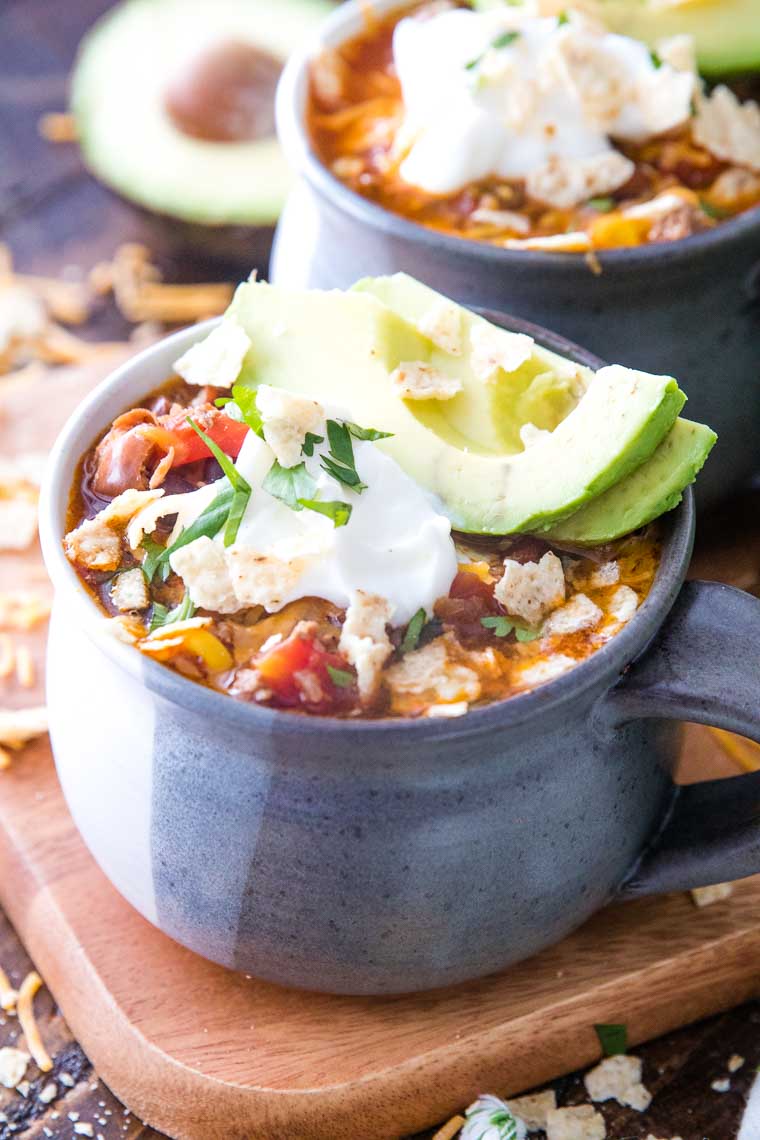 A Hearty Soup Full of Veggies and Chicken. Just like a Classic Pot Pie Except so Much Easier to Make!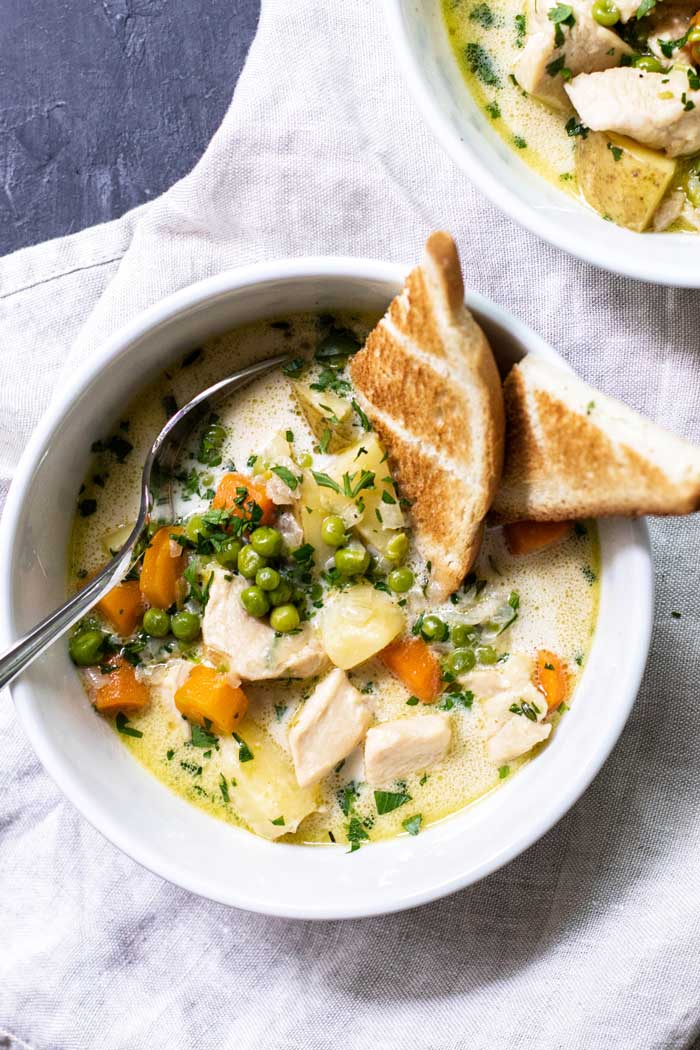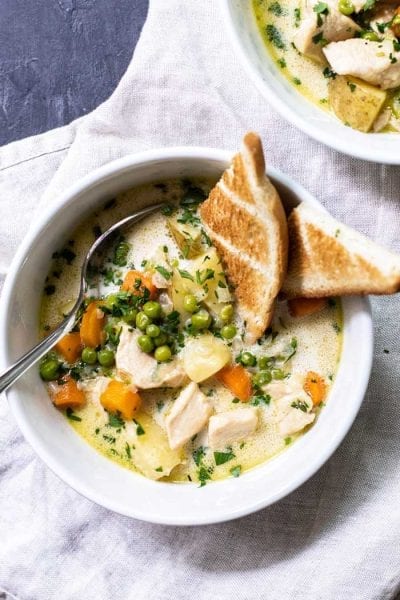 A delicious, comforting Homemade Creamy Chicken Noodle soup recipe that is made in one pot! This quick and easy creamy soup is the perfect comfort food on a cold winter day. It's loaded with tender chicken, egg noodles, carrots, celery and bursting with flavor. Plus, it's a quick and easy dinner any night of the week. Serve it with crusty bread and you have an entire meal!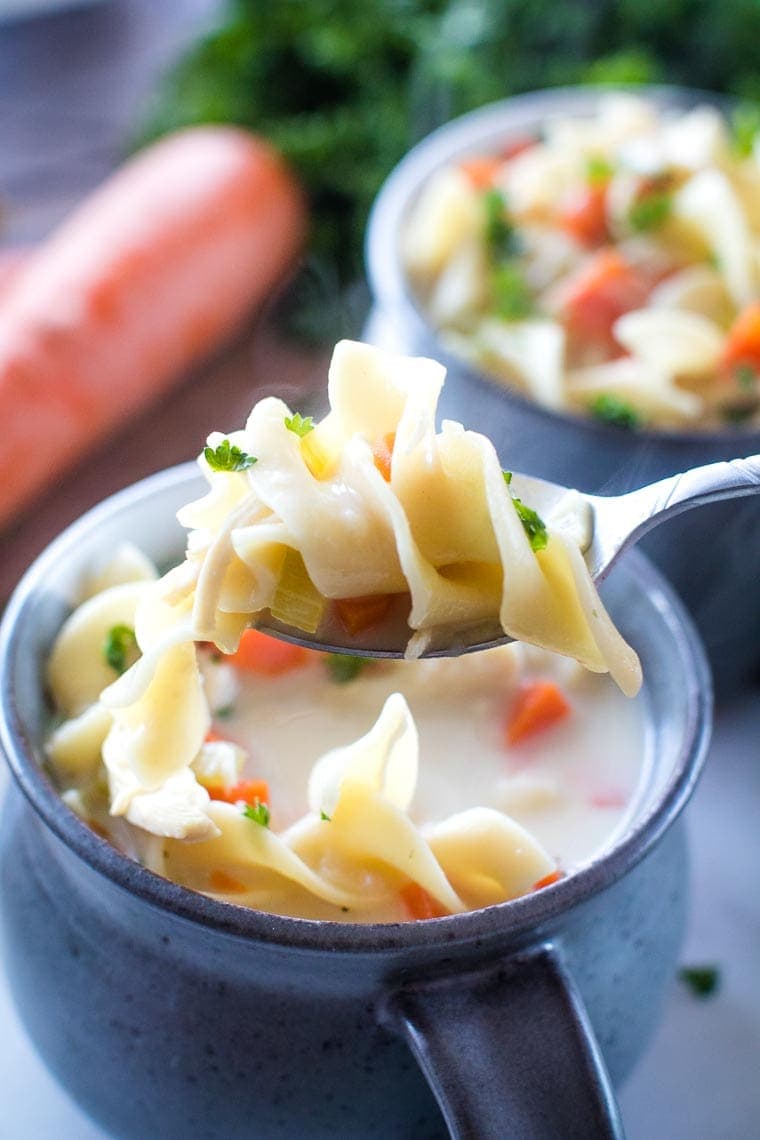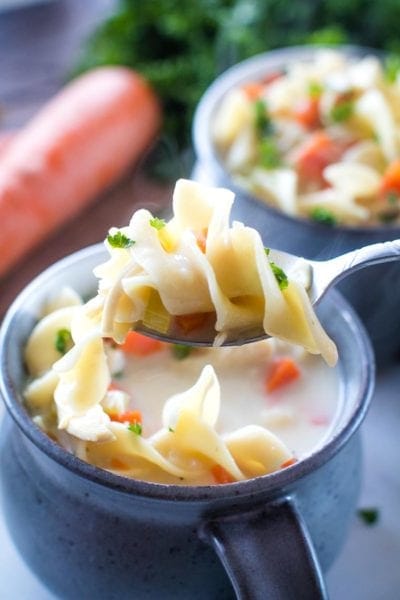 This quick and easy Creamy Tomato Tortellini Soup only requires 5 ingredients and is the perfect quick and easy family dinner recipe!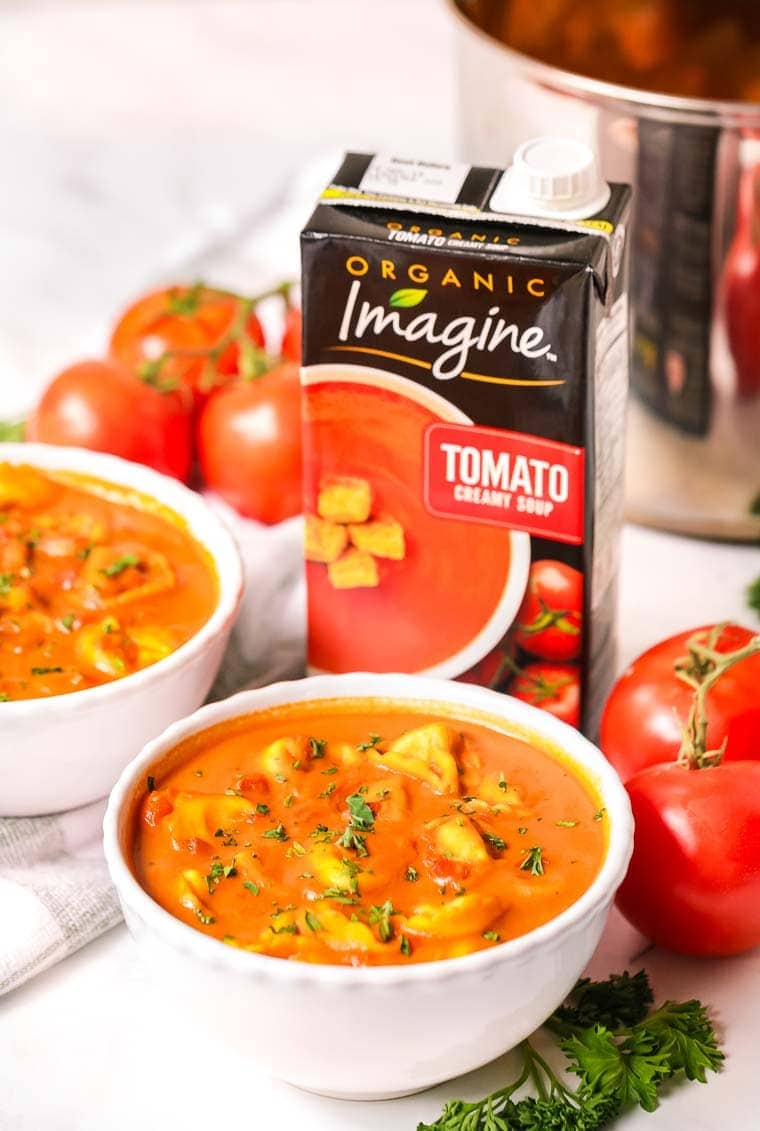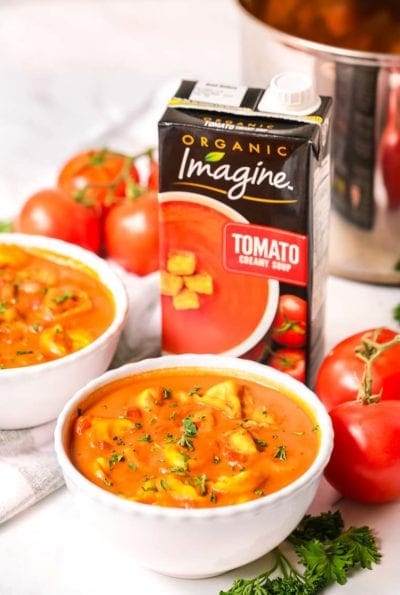 Quick, Comforting and Easy Soup with all the Flavors of Lasagna! Perfect for a Weeknight Meal!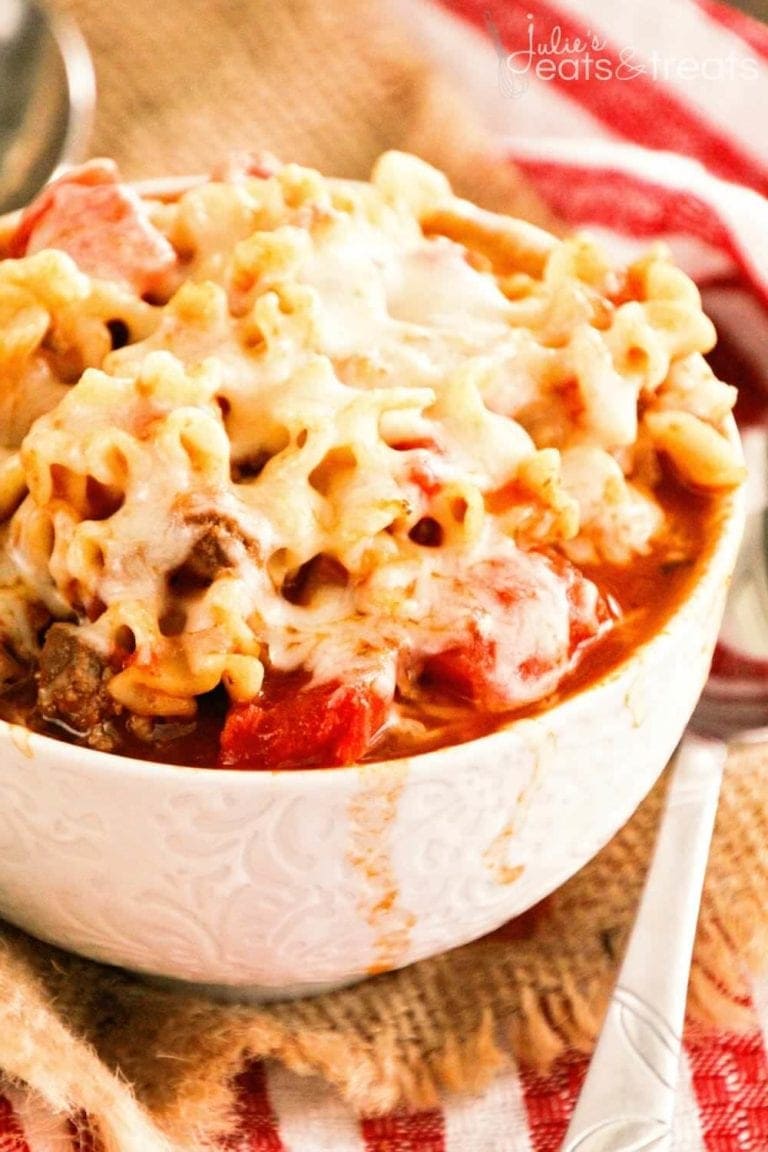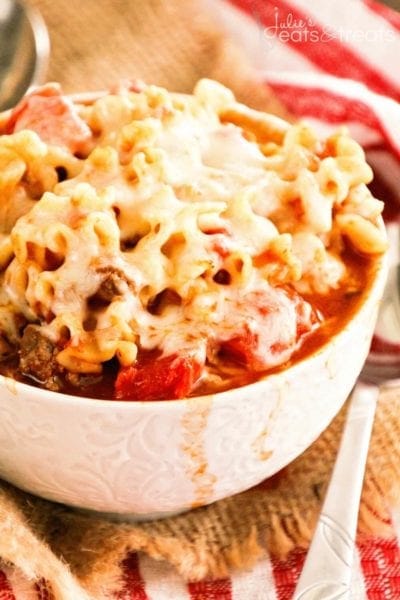 Easy homemade Chili recipe is loaded with ground beef, beans, and a blend of delicious seasonings. It's rich, hearty and the perfect bowl of chili to warm up with on a blustery winter day. You only need 30 minutes to make it! This is the perfect dinner recipe when you need comfort food and something fast! It will become your go to chili recipe for the winter.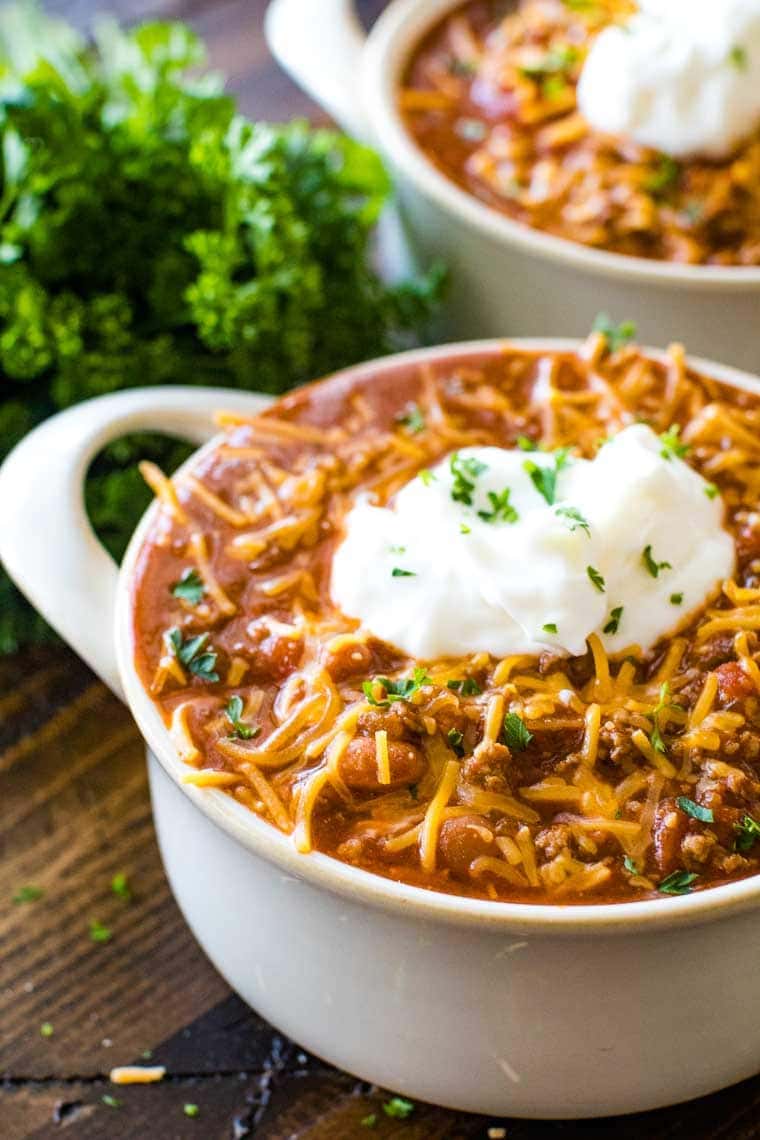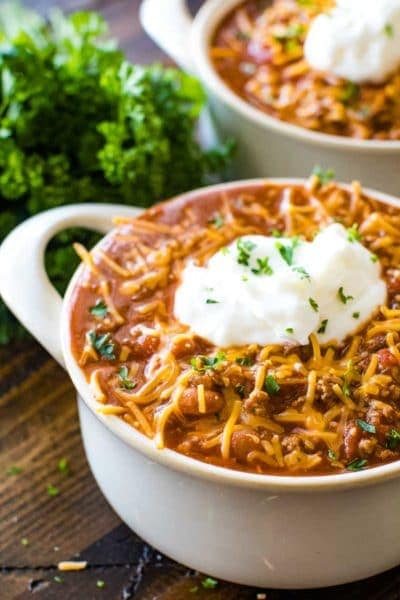 This Cheesy Bacon Potato Soup Recipe makes a huge pot so you can enjoy it with friends and family during the winter months. It's a great recipe to take to a potluck. Throw it in a crockpot to keep it warm. It's full of potatoes, bacon and cheese. You are going to LOVE this potato soup recipe this winter!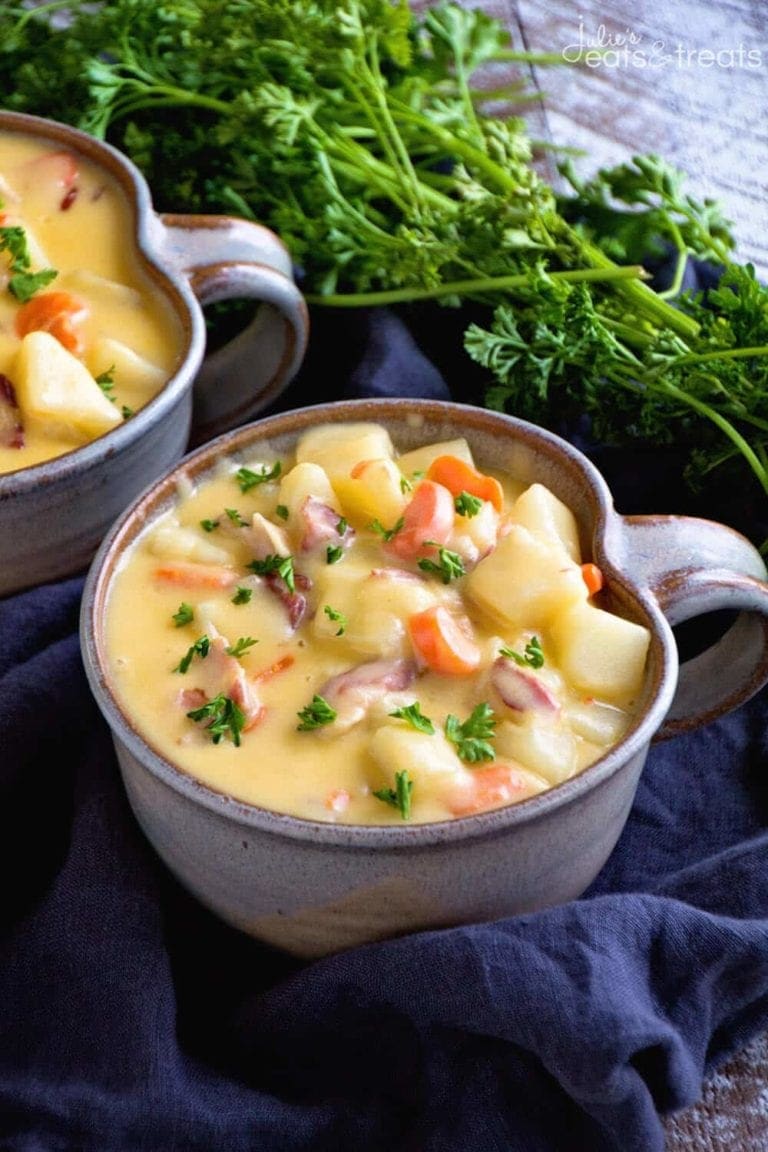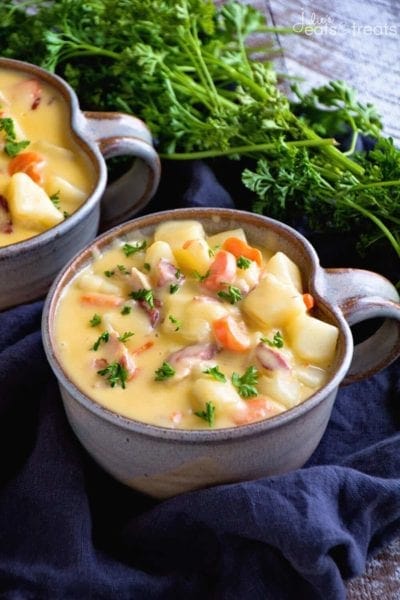 Comforting soup filled with onions, peppers, black beans, corn, and finished off with a little cream to give it that extra little something!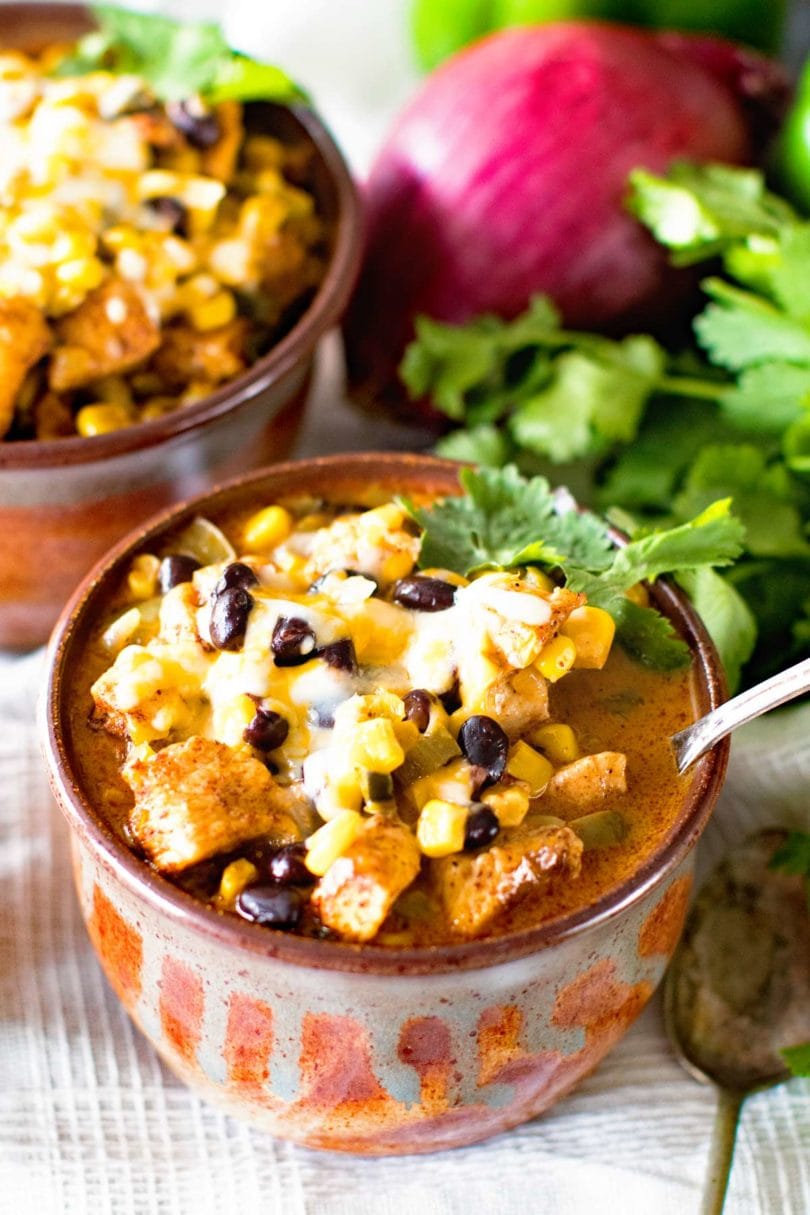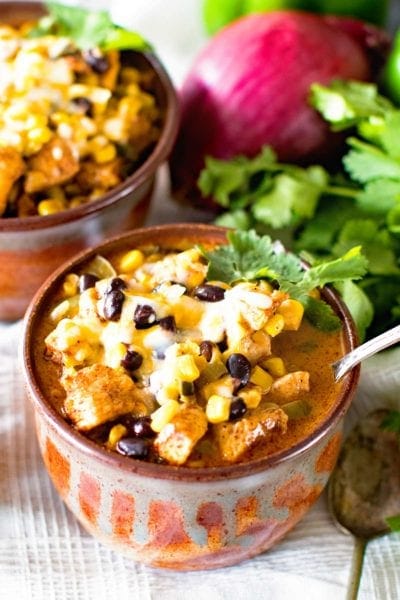 Incredibly Easy Cheesy Chowder Loaded with Carrots, Potatoes, Celery and Ham!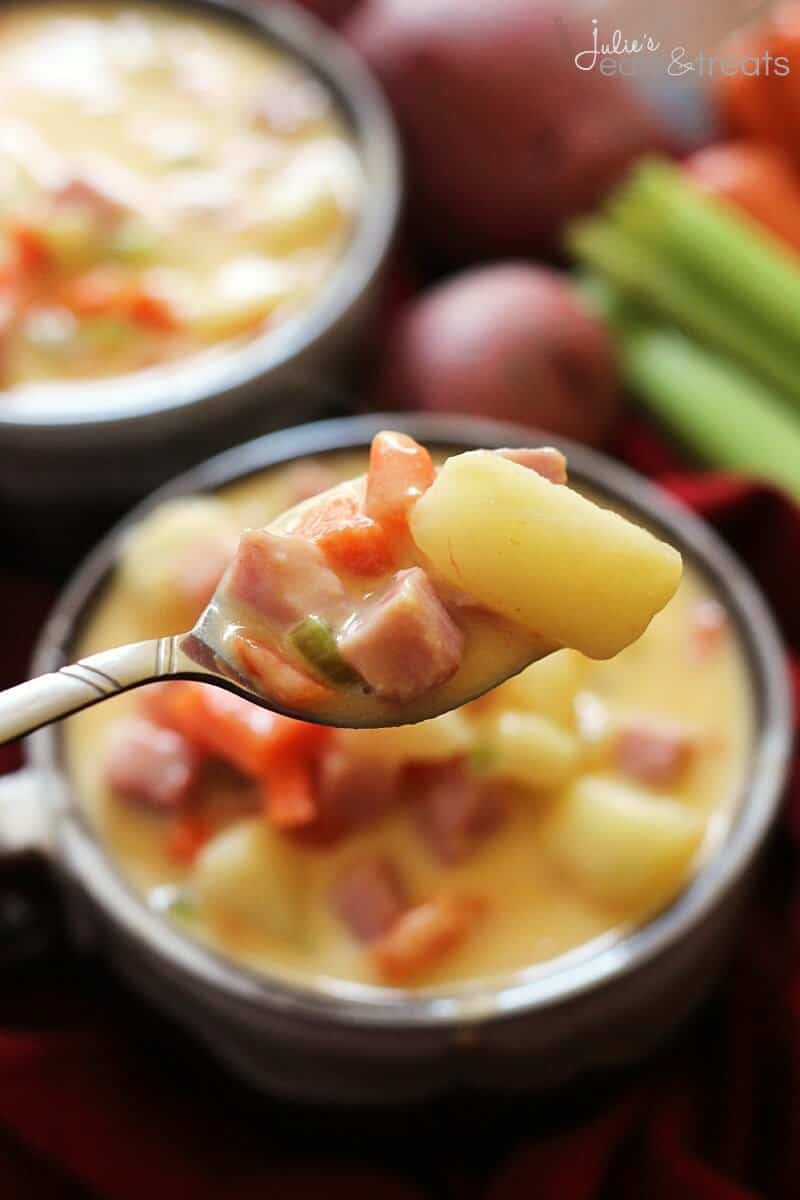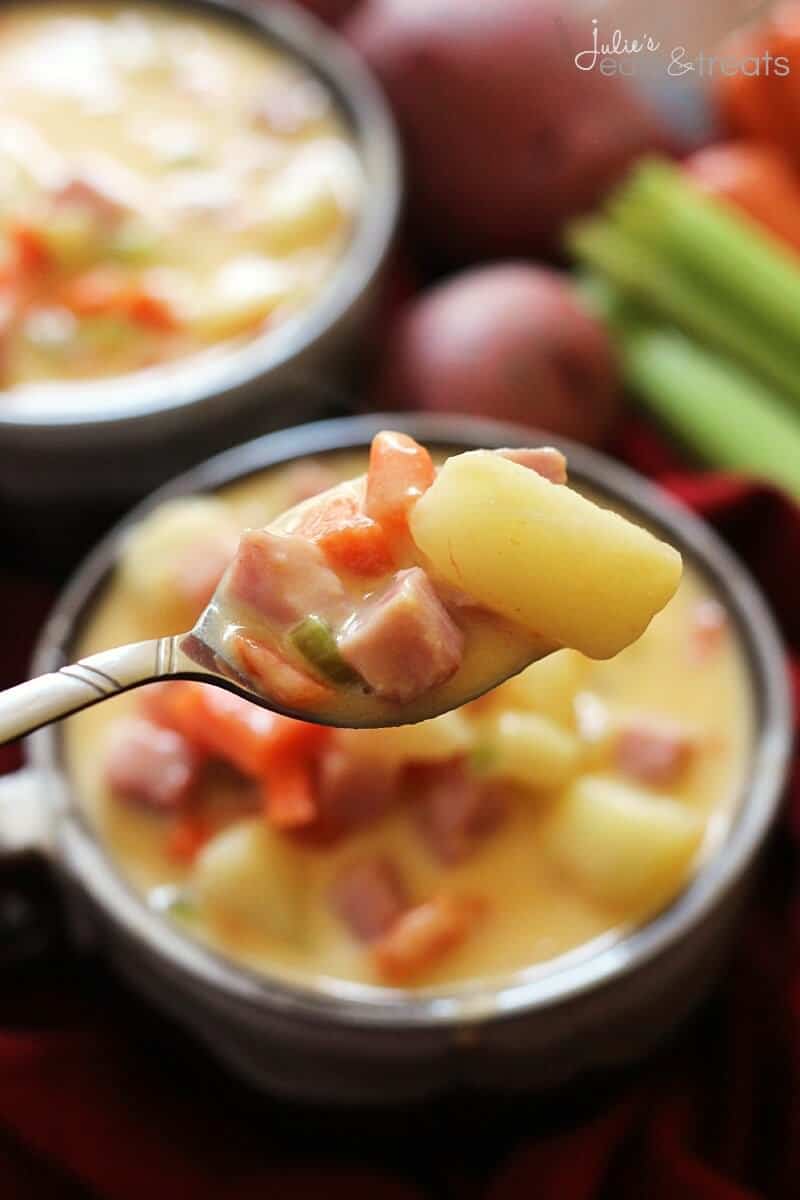 Simple, Delicious, Hearty Chowder Perfect for Using up Leftover Turkey! Loaded with Roasted Bell Peppers, Green Chiles, Corn, Turkey and Cheese!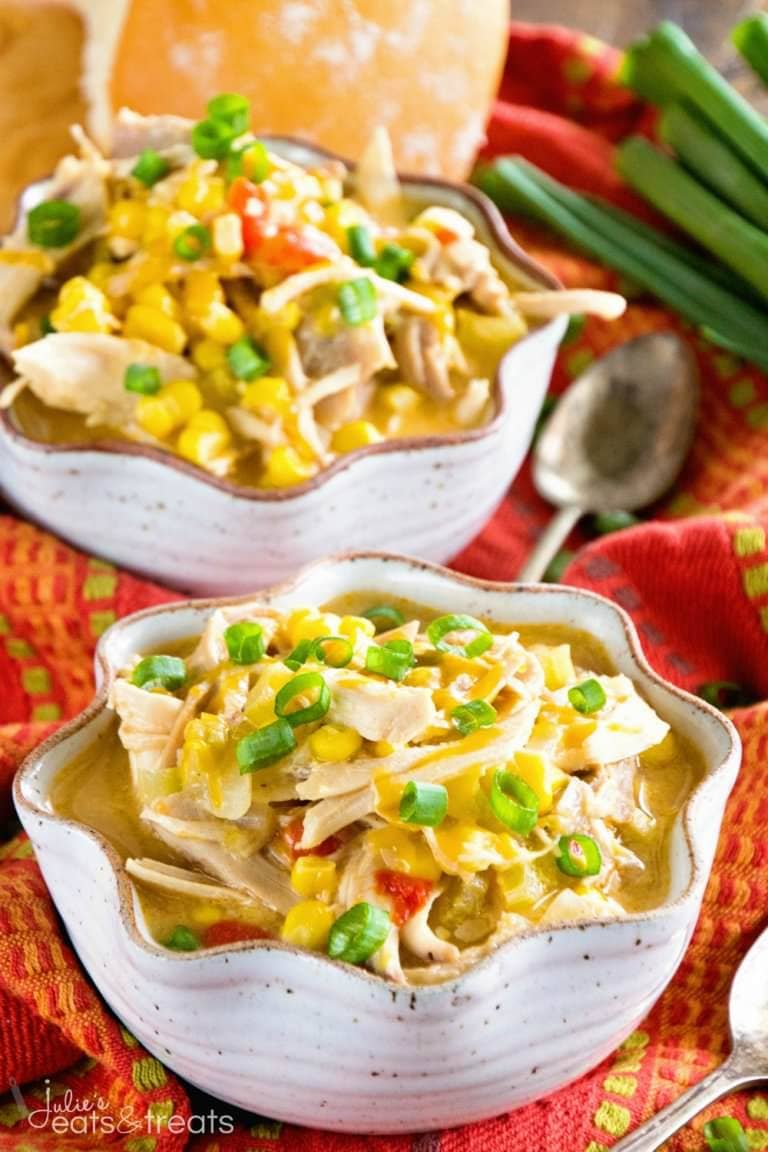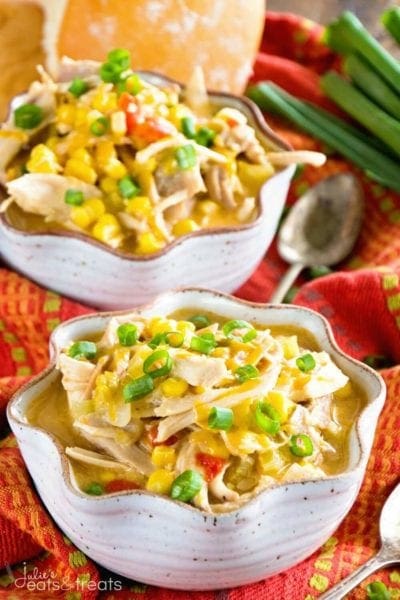 A Quick, Easy Soup Recipe that is Comforting and Full of Flavor! Make it Tonight for a Perfect Quick Dinner!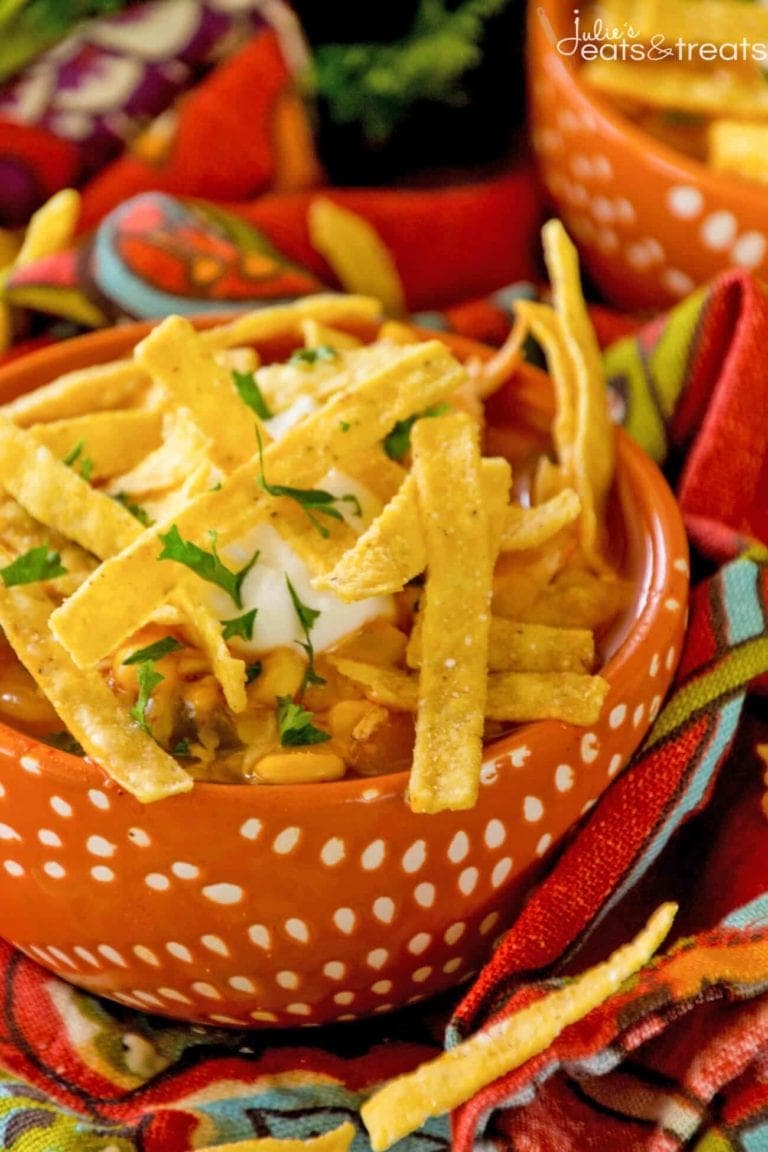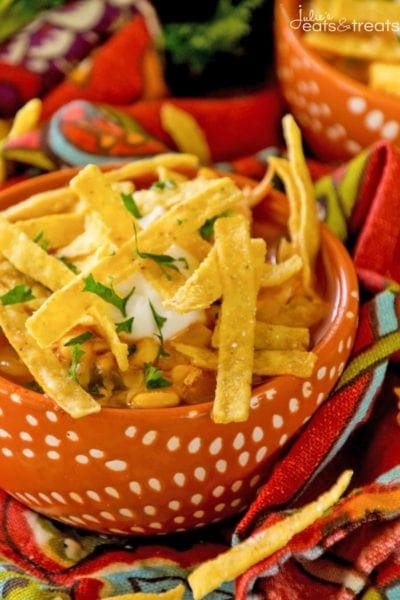 The best Beer Cheese Soup that will warm you up from the inside out on a cold winter day! This homemade soup is one of our favorites and is smooth, creamy and delicious. We love topping it with popcorn! You can also topped it with fried bacon or make soft pretzels and dunk it in this soup recipe. There's nothing like this for dinner when it's snowy and cold!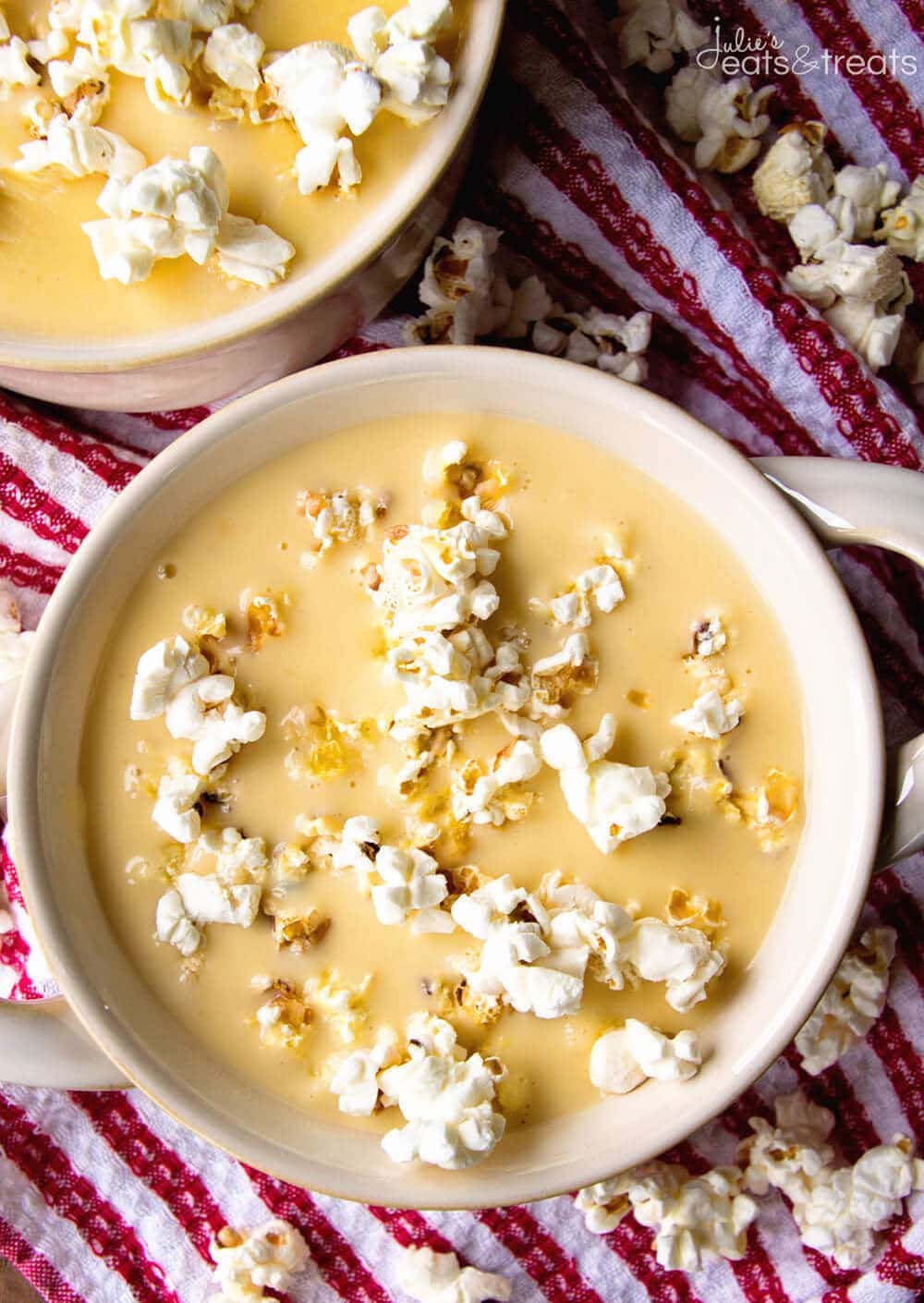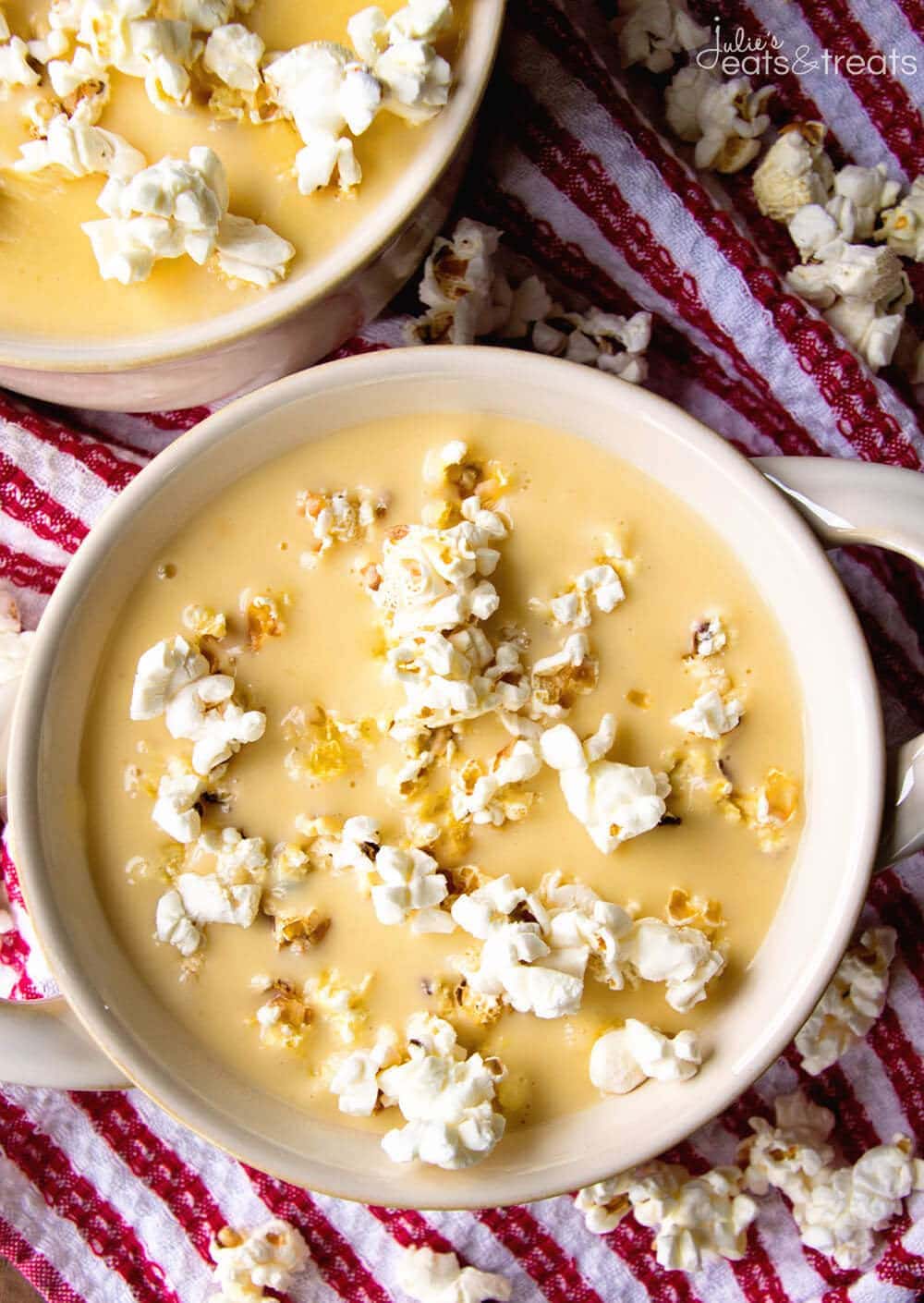 This delicious Cheeseburger Soup is perfect to warm up with on a cold day! It is loaded with with potatoes, hamburger, cheese and sour cream! Make sure this Cheeseburger Soup Recipe is on your weekly meal rotation!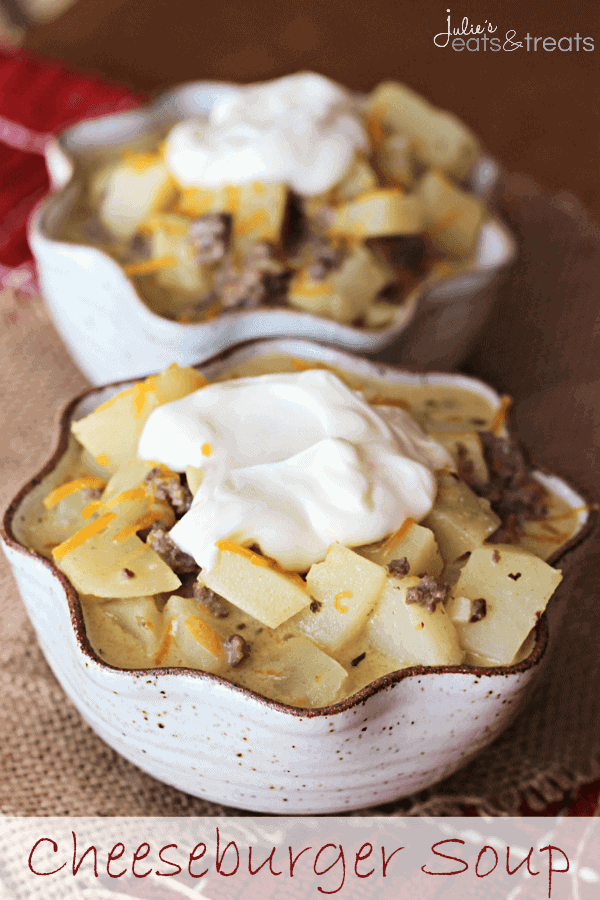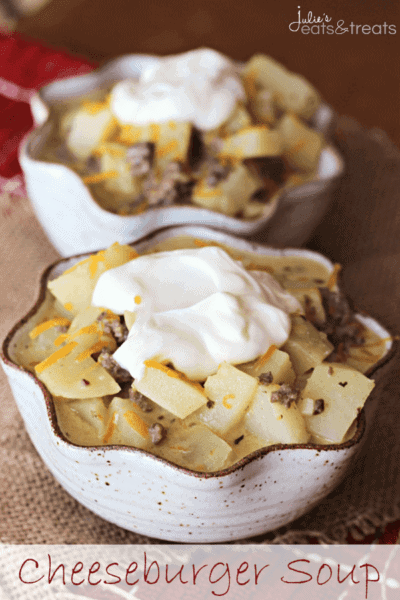 Sausage & Black Eyed Pea Chili
A hearty dinner idea filled with ground beef, black-eyed peas, corn, diced tomatoes, and breakfast sausage! It's quick, easy, and delicious!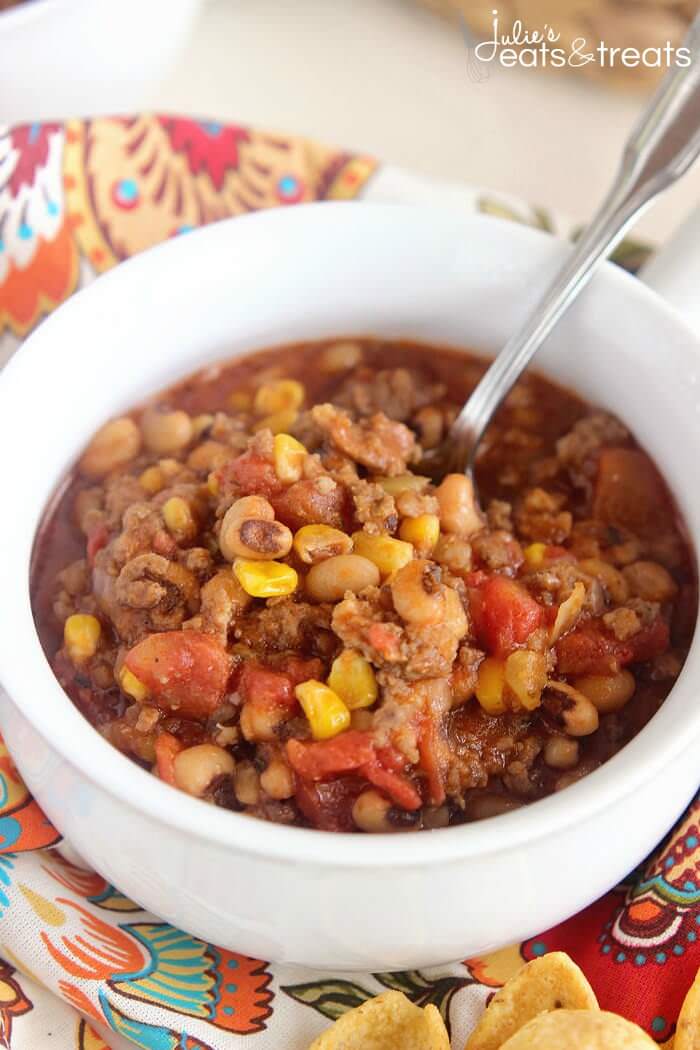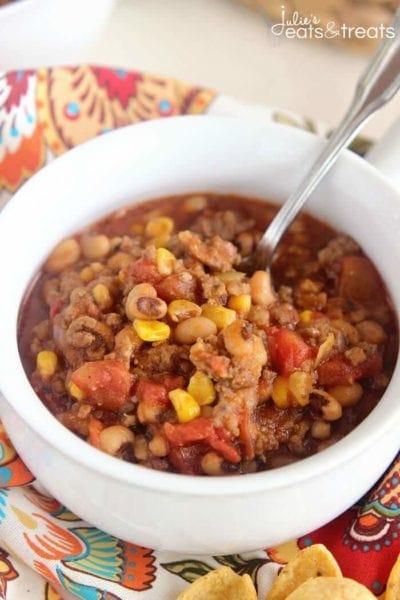 Crock Pot Soups
A delicious, hearty, comforting Crockpot Chicken Noodle Soup! Once you make this easy homemade soup recipe you won't go back to a can of soup. I love warming up with a big bowl of chicken noodle soup on cold winter day or when I'm feeling under the weather. This slow cooker chicken noodle soup is amazing and a family favorite. It's the BEST!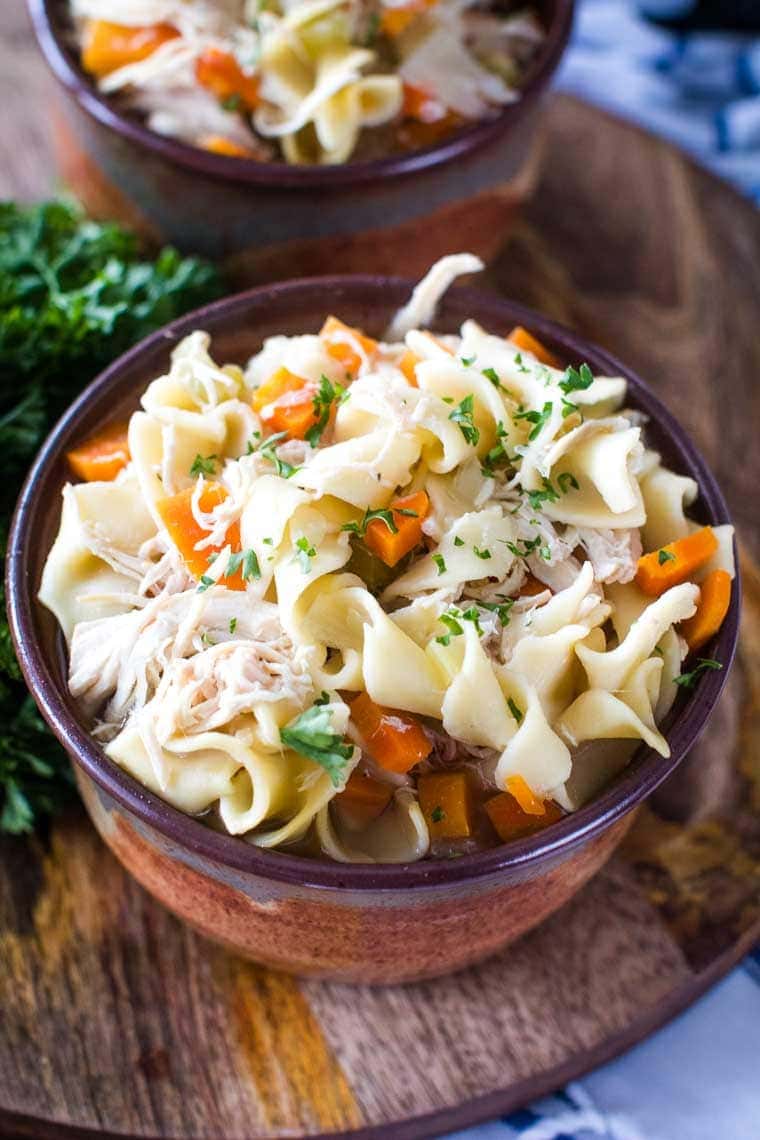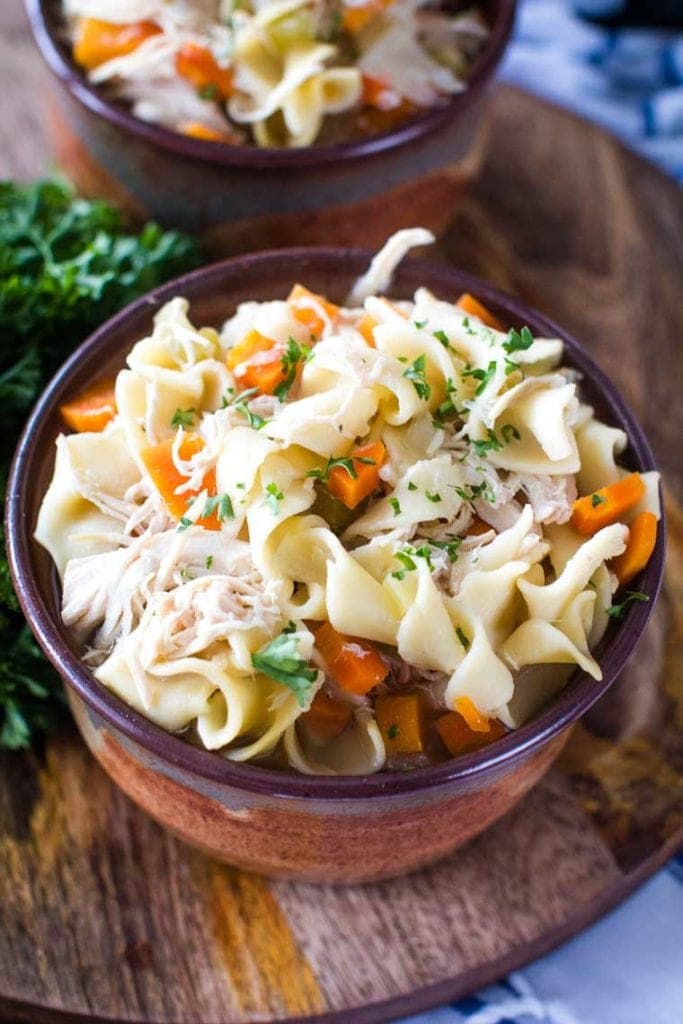 This easy chili recipe is the best crockpot chili ever! Slow cooks all day for an amazing flavor that everyone will be sure to love. It will be your go-to recipe for an easy chili recipe. It's perfect to warm up to on a cold winter's day. It gets its amazing flavor from the spices including chili powder, garlic salt, cumin and oregano. We love topping it with sour cream and cheese or layering it on top of corn chips for a fun twist. You'll see us enjoying this all winter long!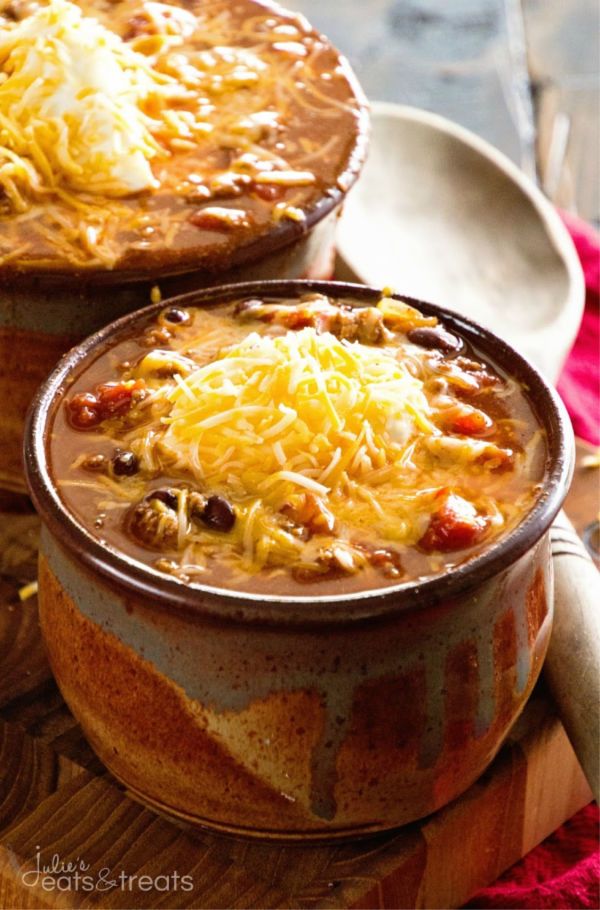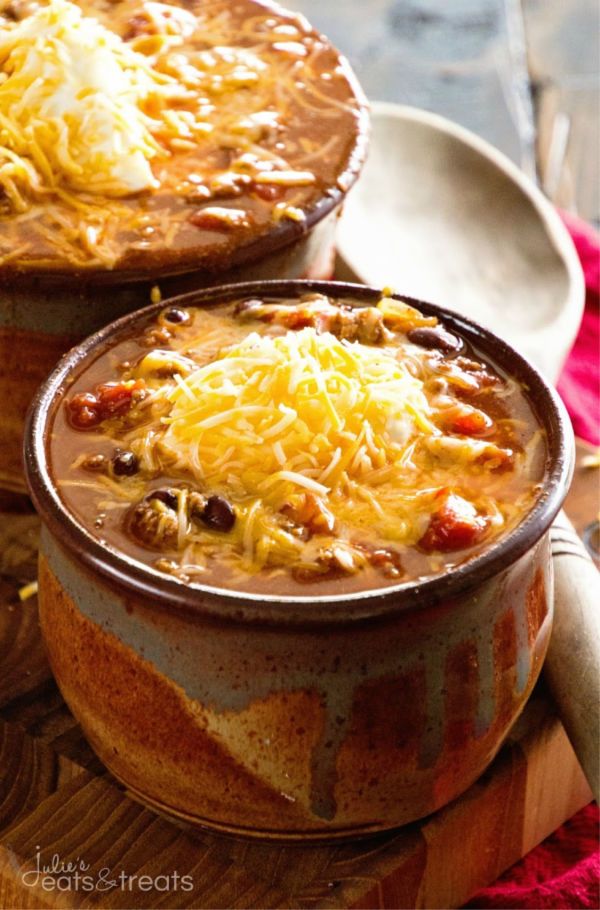 A Delicious Copy Cat Recipe of Olive Garden's Zuppa Toscana But Even Better Because It's Slow Cooked in Your Crock Pot and Lightened Up! Perfect Comfort Food Dinner!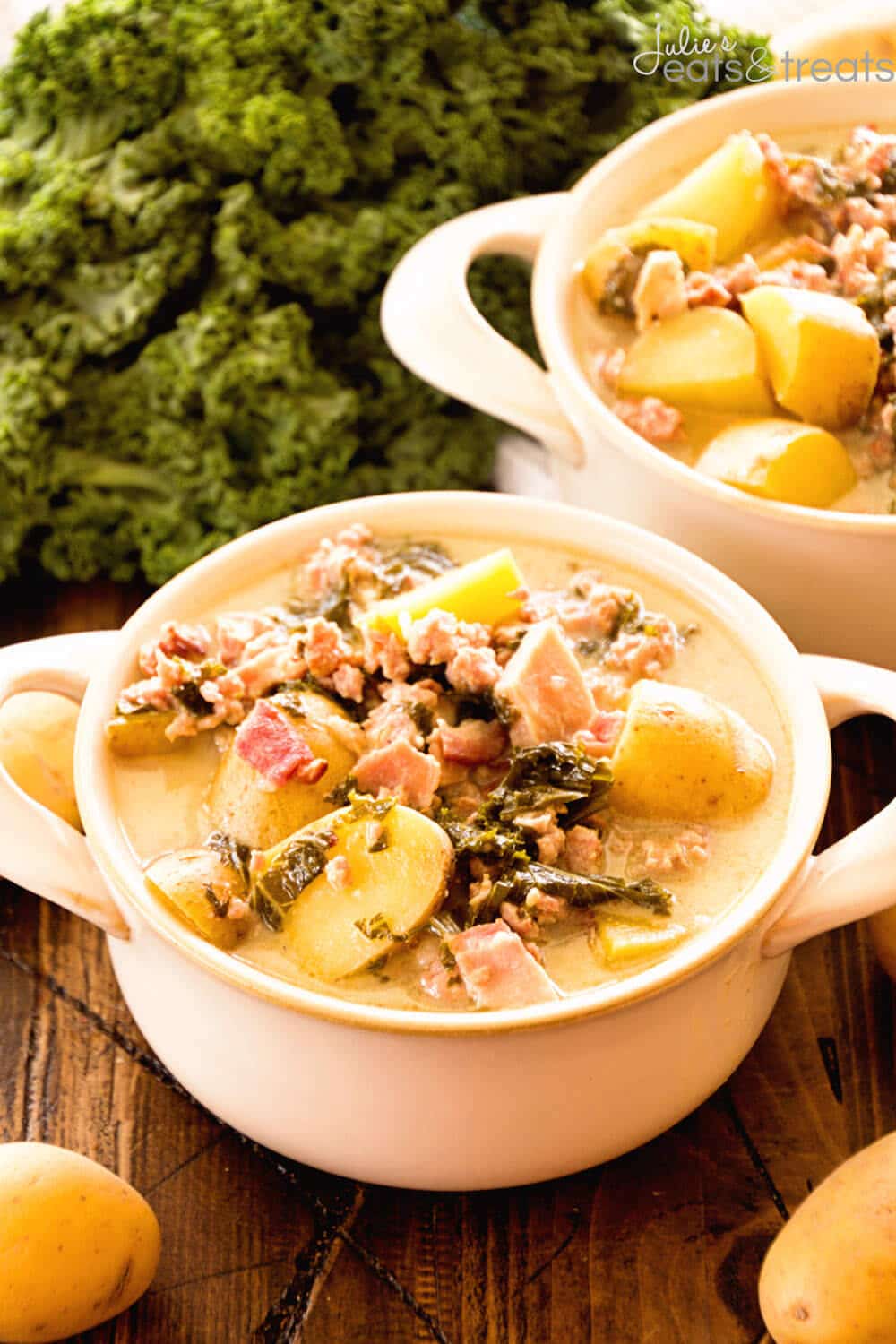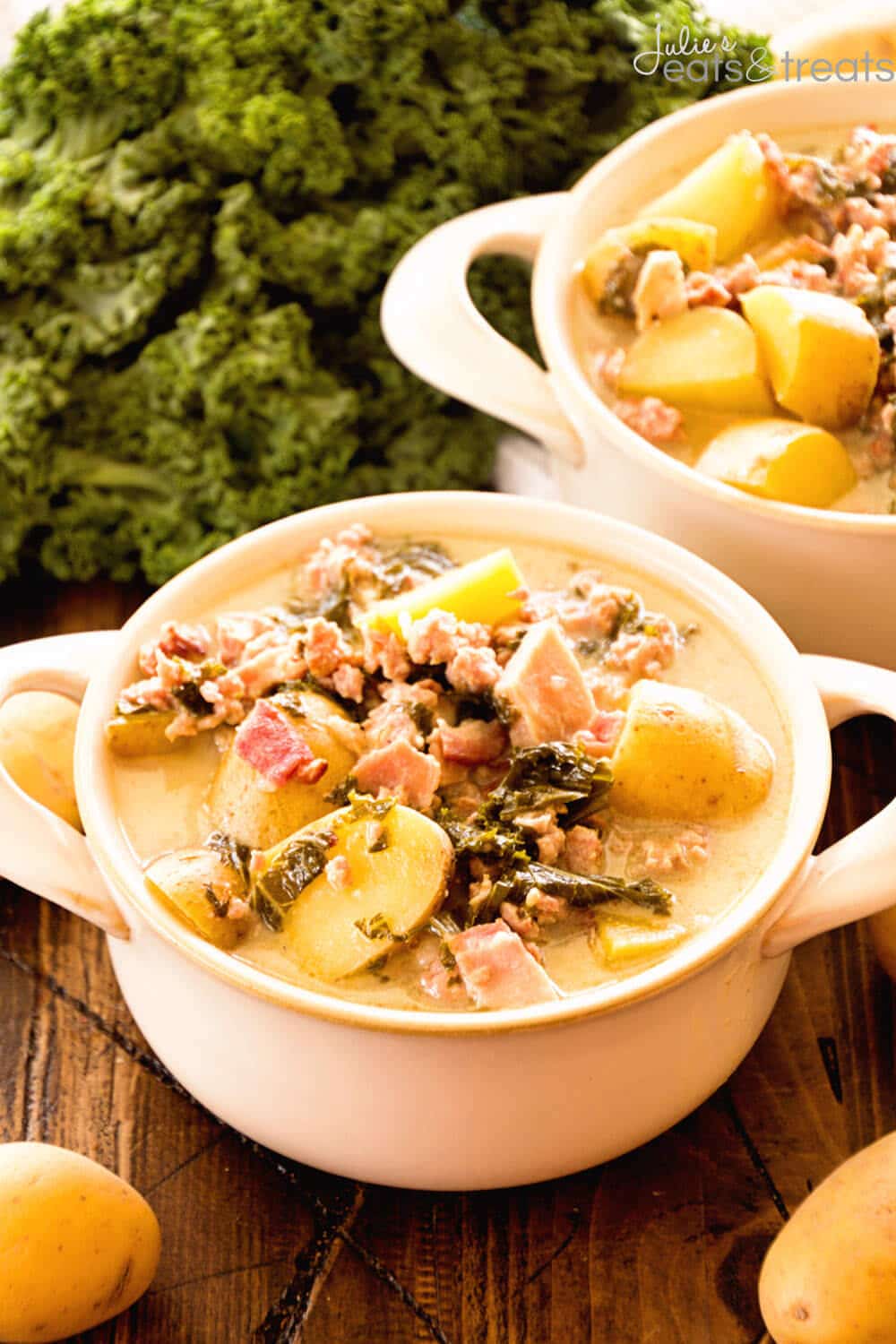 Crock Pot Beef and Noodle Soup
Easy Slow Cooker Beef Stew with the Addition of Pasta! Loaded with Stew Meat, Carrots, Celery, Mushrooms and Egg Noodles!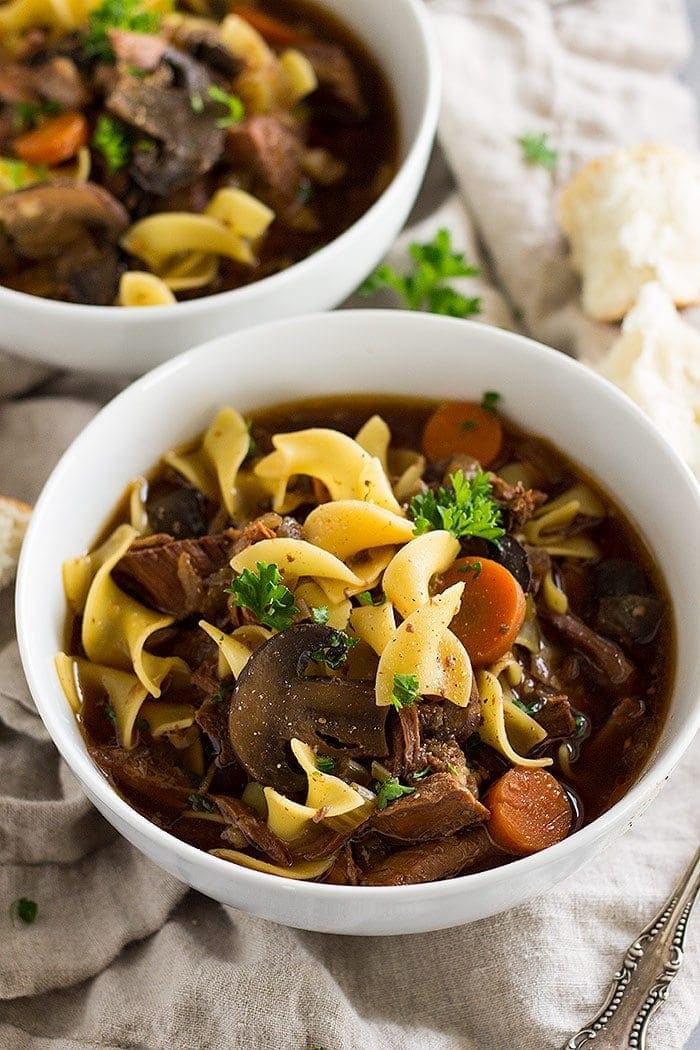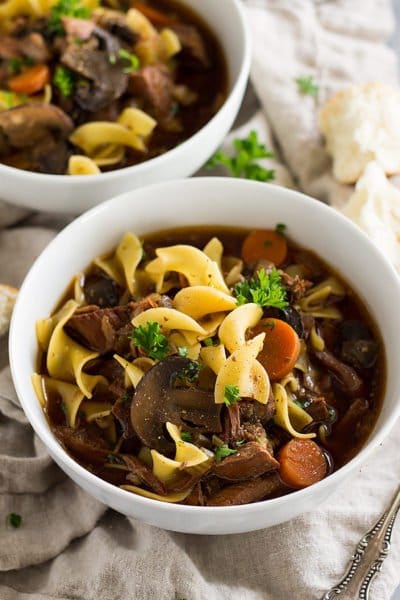 Crock Pot Beef and Vegetable Soup
Easy to make, loaded with hearty vegetables & delicious beef. This is one slow cooker soup you must make this winter.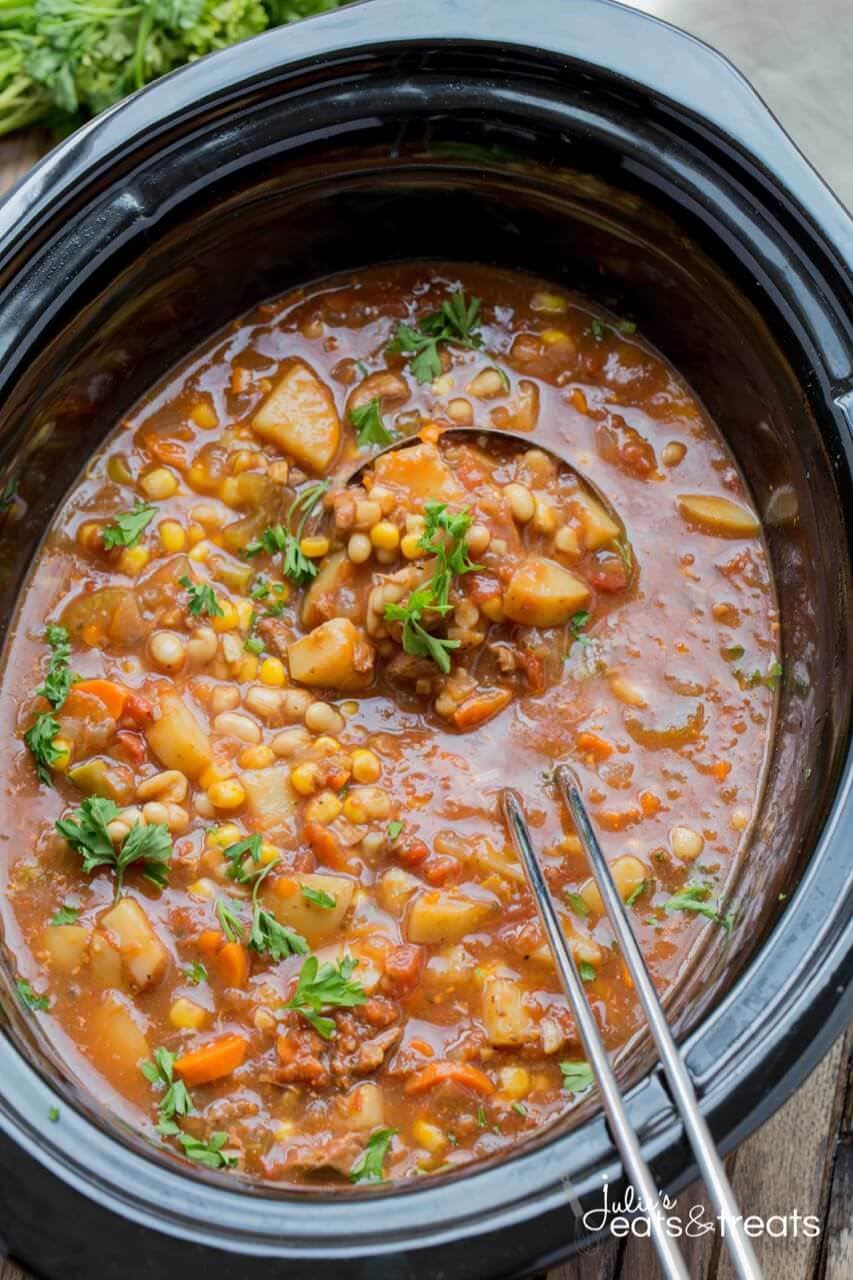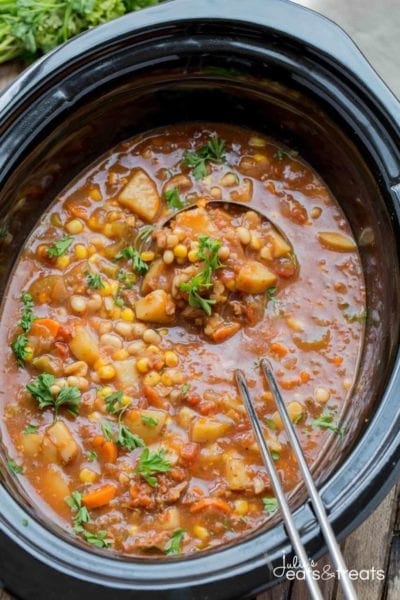 Slow Cooker King Ranch Chicken Soup
Your Favorite King Ranch Chicken Casserole Flavor Turned into a Comforting Soup Made in Your Slow Cooker!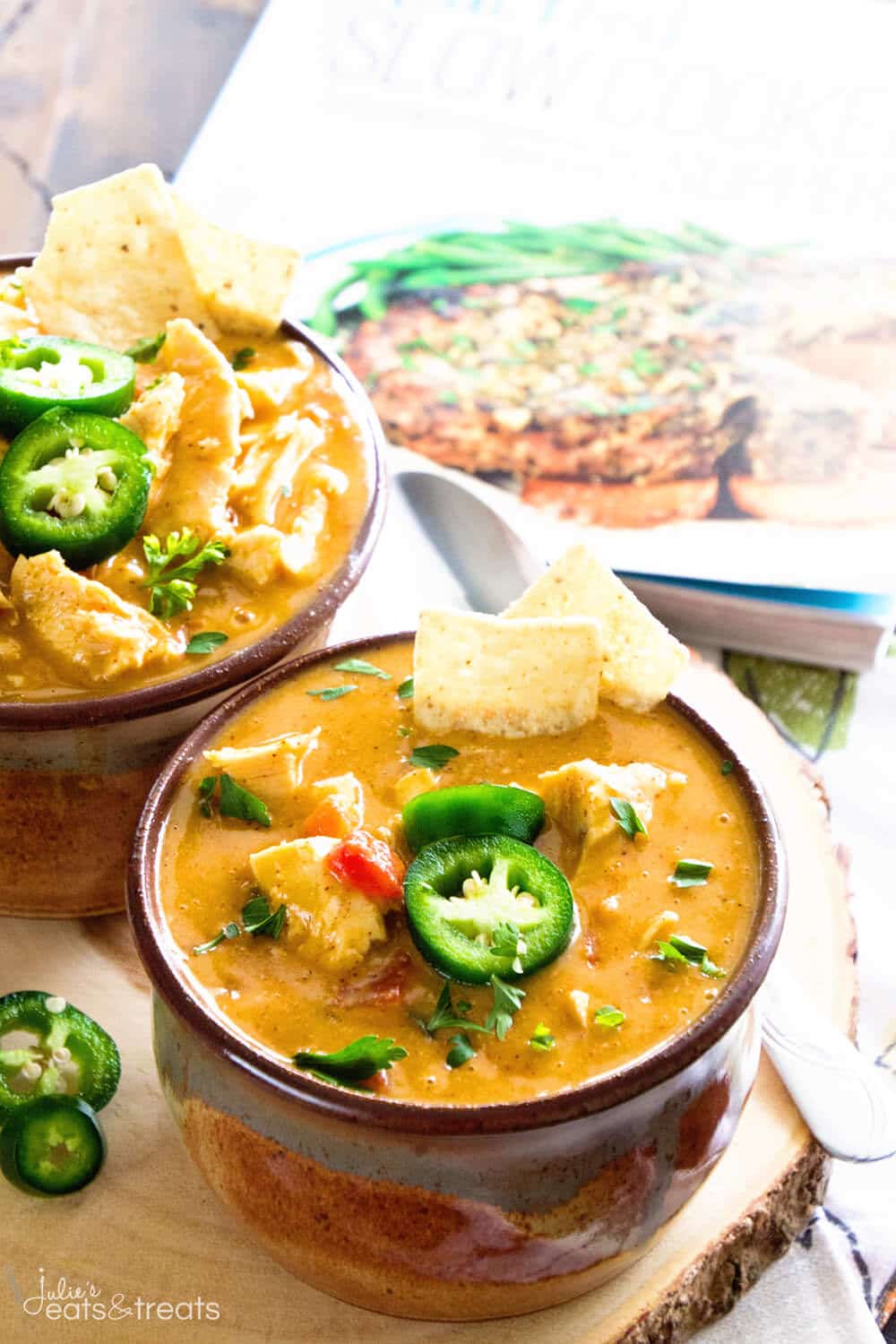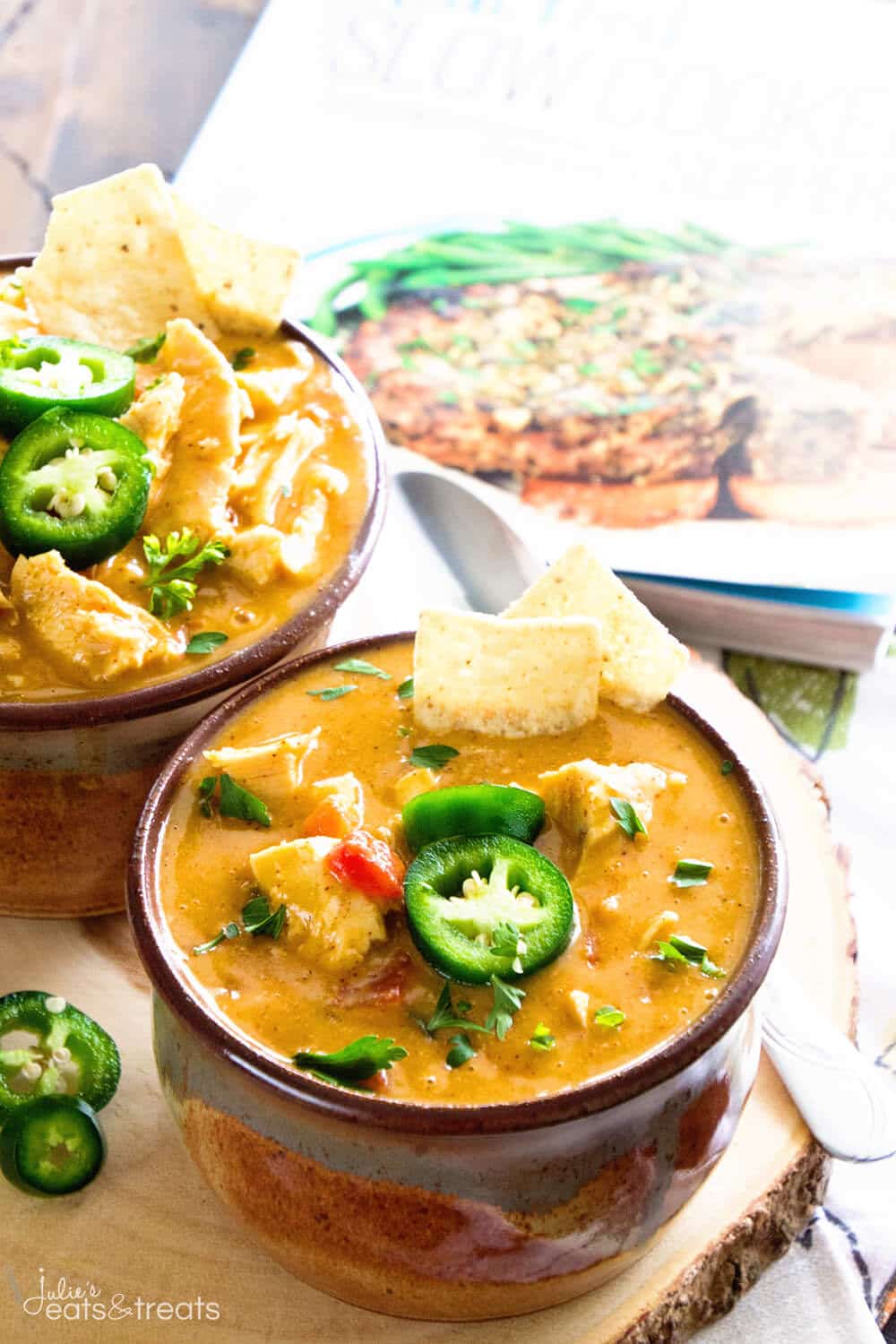 This Slow Cooker Tomato Basil Soup is creamy, rich with flavor and perfect for spring! Throw it in the Crock Pot and it will be waiting for you when you are ready to eat!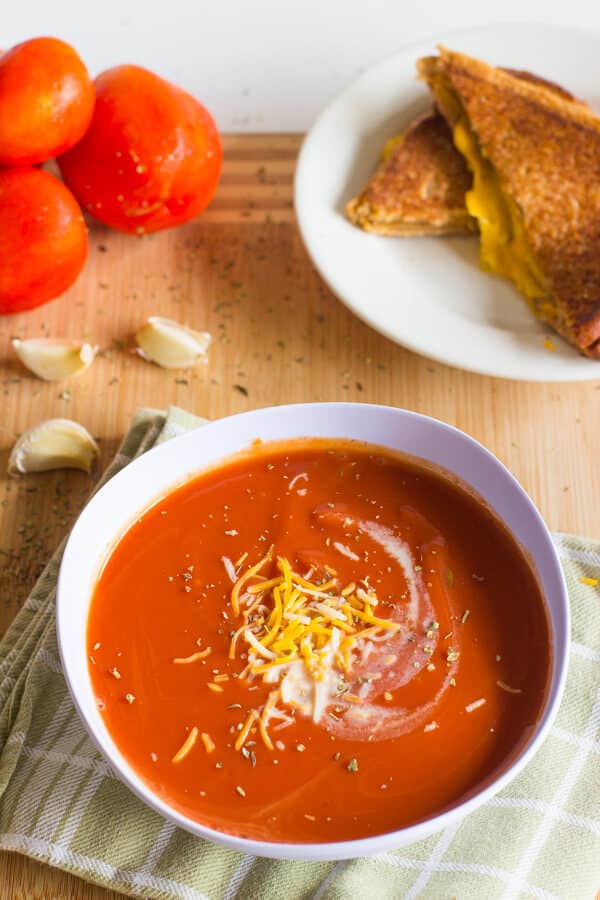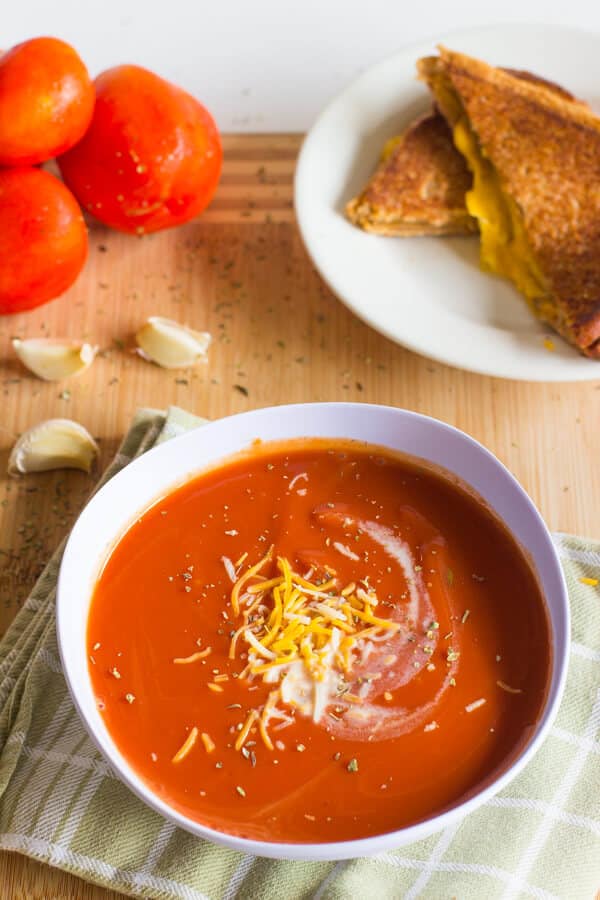 Crock Pot Cheesy Chicken Wild Rice Soup
Slow Cooked Soup Loaded with Cheesy, Carrots, Chicken & Wild Rice!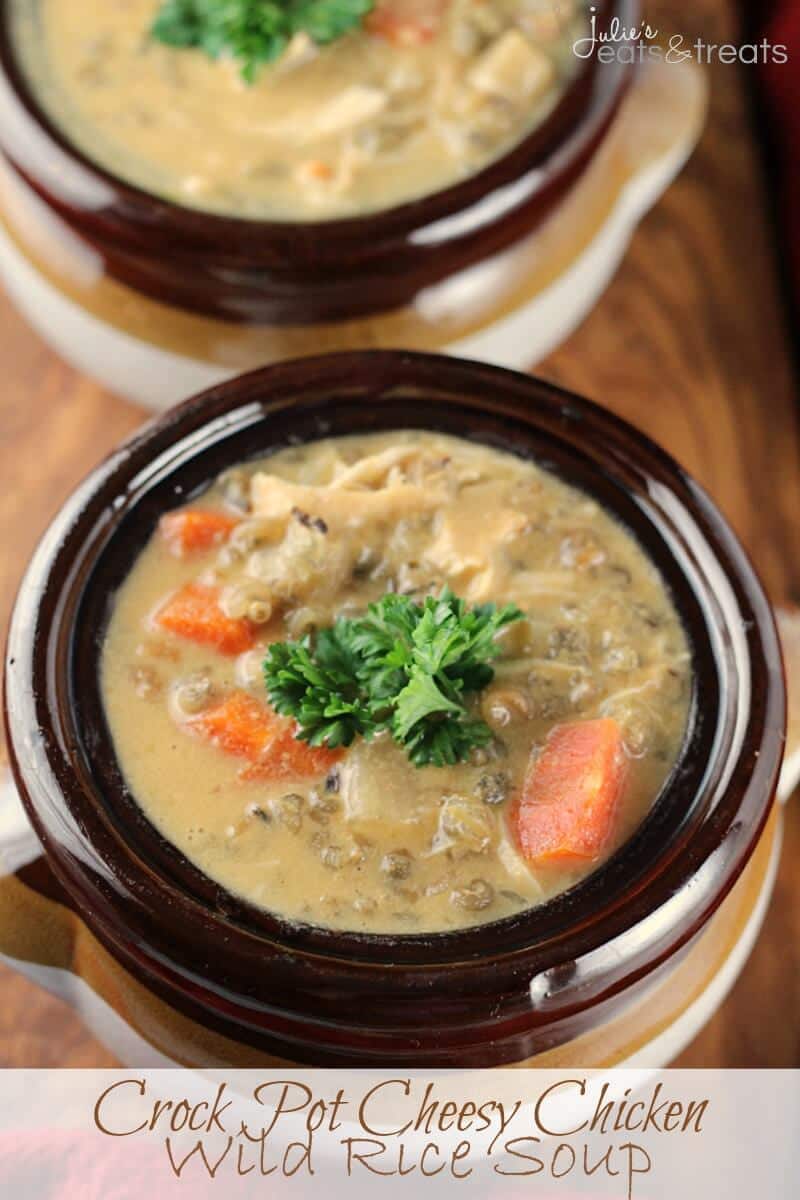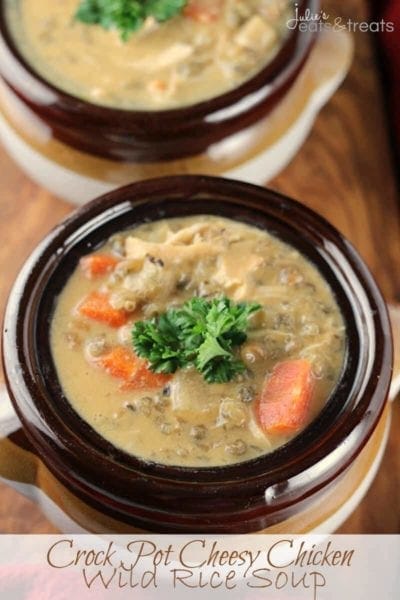 Loaded with White Beans, Cheese, Cayenne Pepper and Green Chilies to give it a KICK!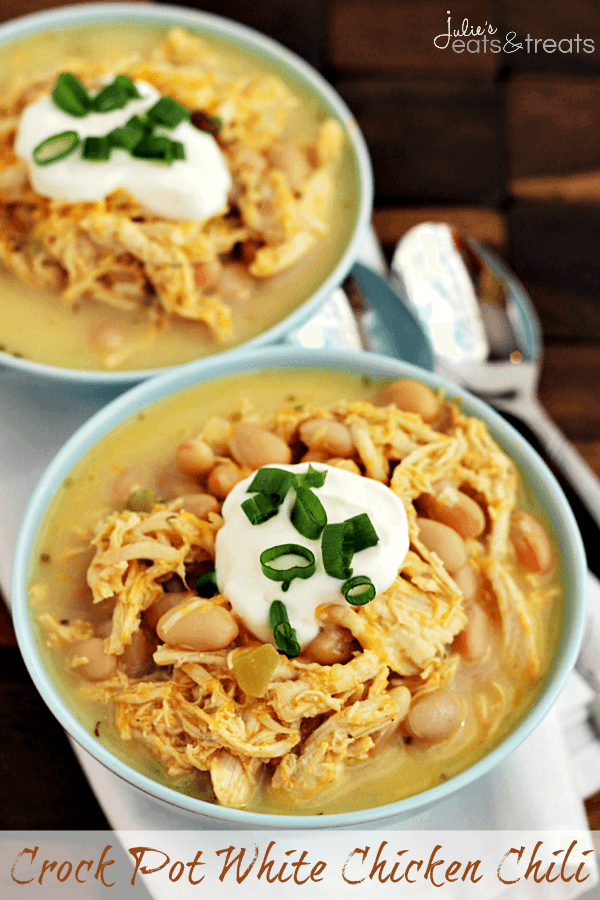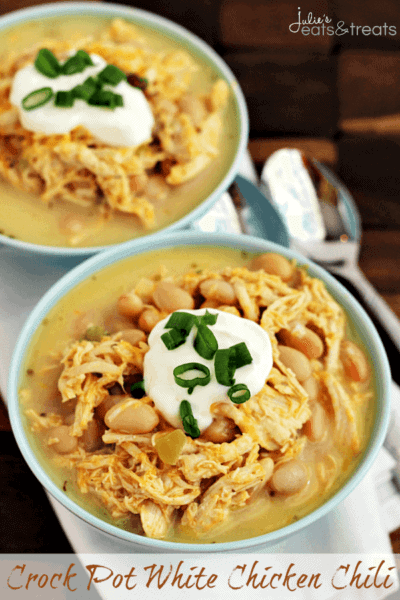 Cold winter nights got you down? Make this delicious Chili Mac Recipe in your Crock Pot! The chili is slow cooked all day long and then the pasta is added at the end to finish off the recipe. It's a great weeknight dinner night without much fuss that the entire family will enjoy. Make sure you make this comforting Crock Pot Chili Mac this winter!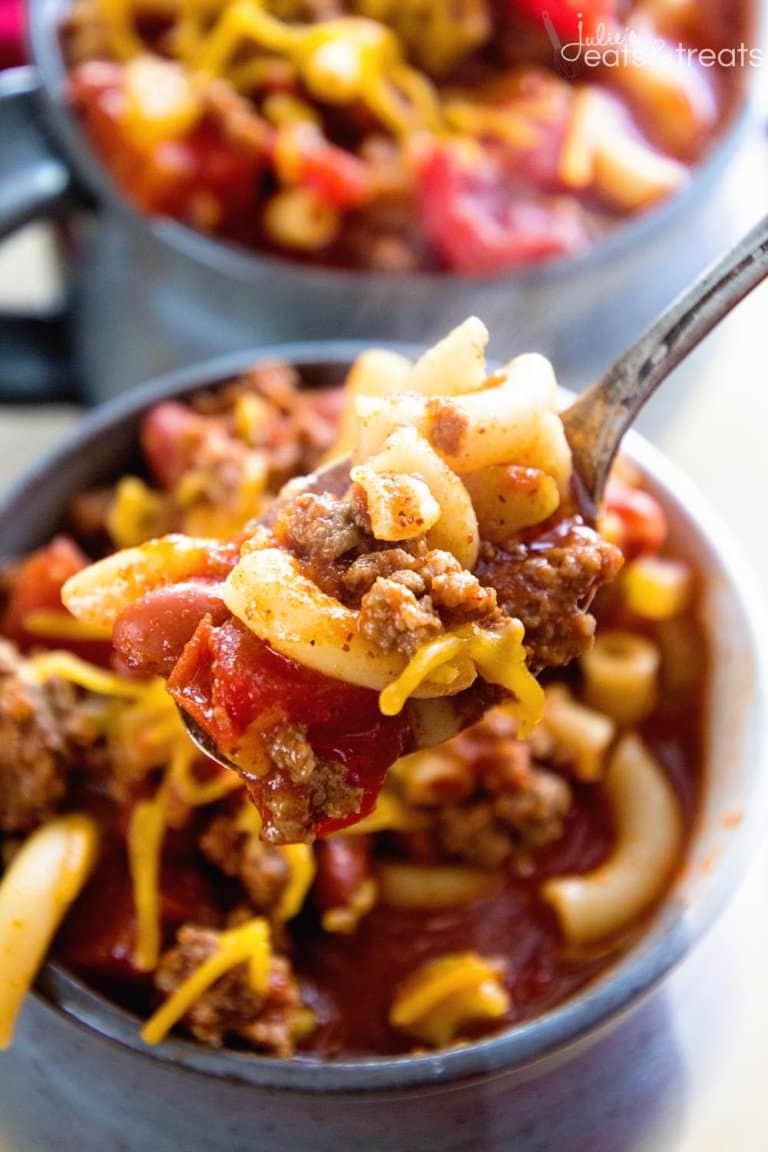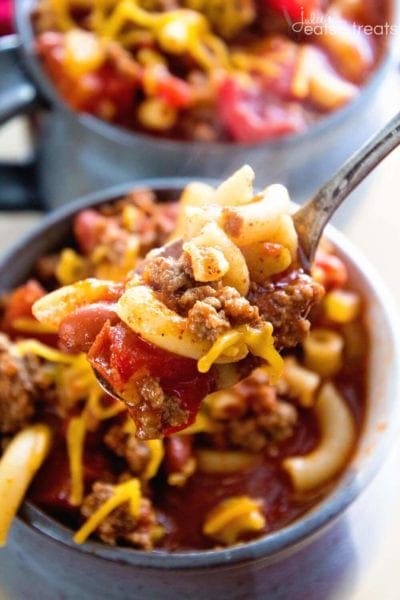 Crock Pot Cream Cheese Ham & Potato Soup
Easy Crock Pot Soup Loaded with Potatoes and Ham!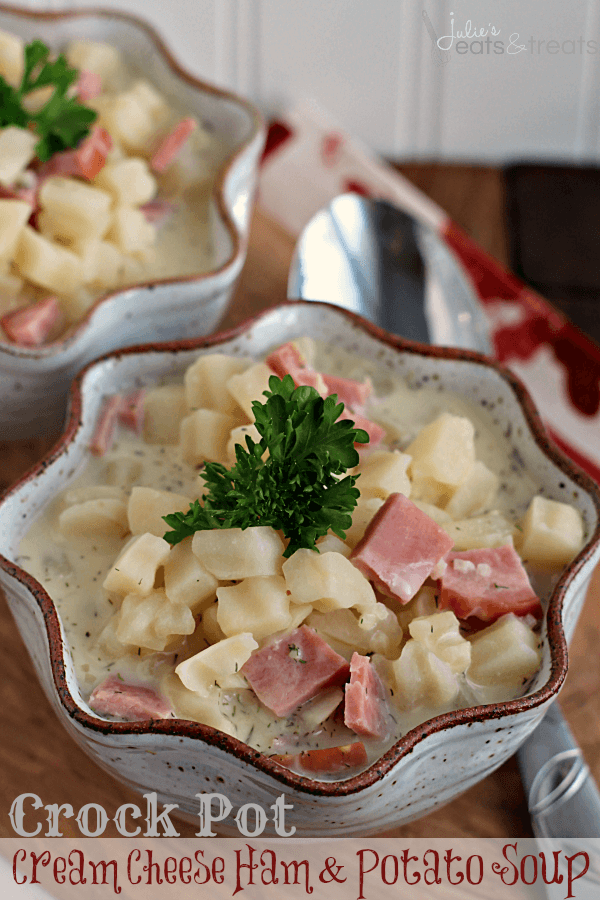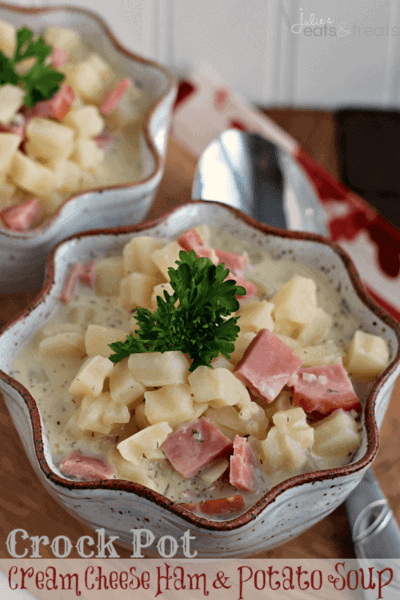 Instant Pot Soups
Pressure Cooker Chicken Taco Soup
Quick, Easy Homemade Taco Soup with Shredded Chicken! Warm Up with a Big Bowl of this Taco Soup Made in Your Pressure Cooker! It's Loaded with Tender Chicken, Tomatoes, Spices and the Perfect Dinner Recipe for when you need a quick recipe!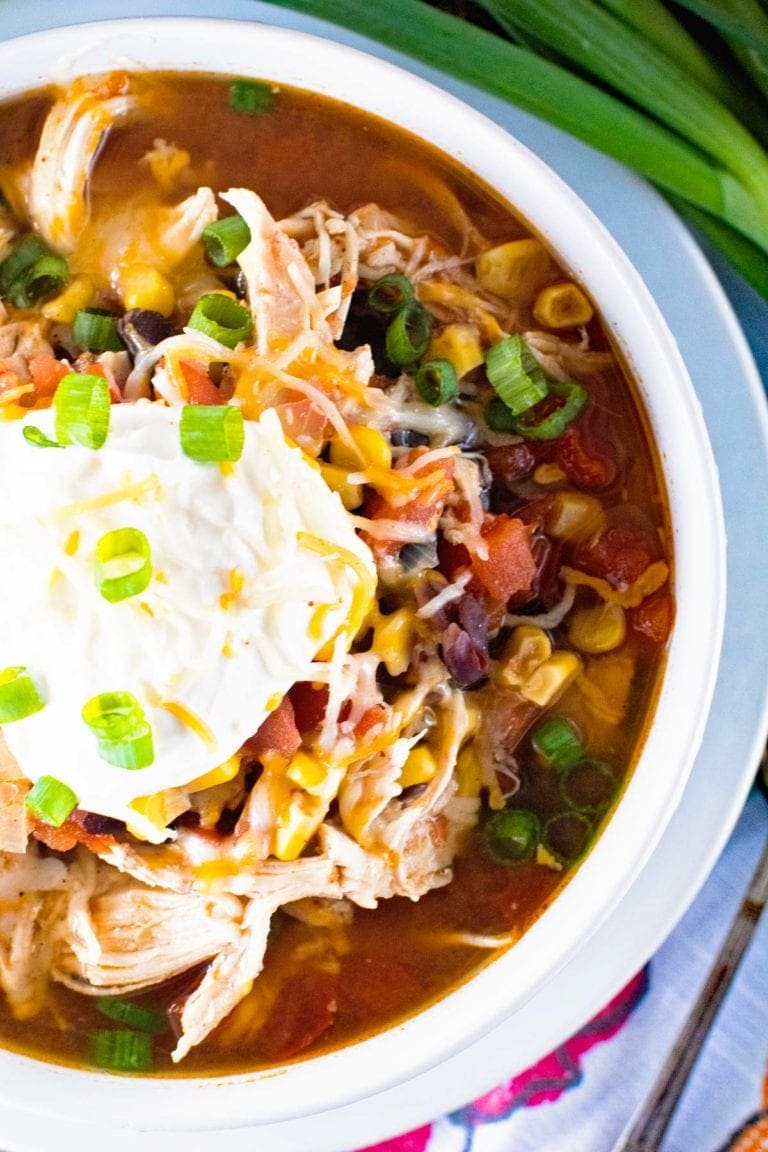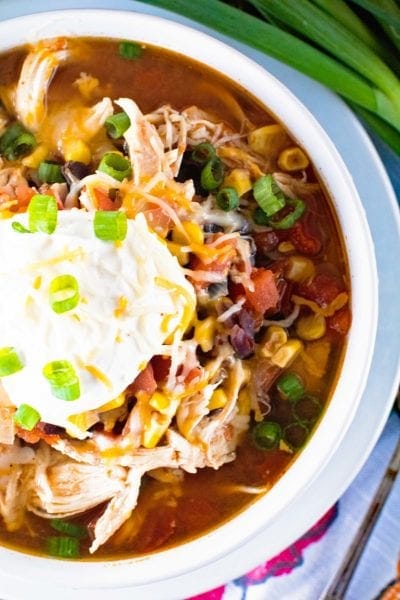 Pressure Cooker Beef Taco Soup
This quick and easy Instant Pot Beef Taco Soup is such a hit and perfect for a quick dinner during the winter. It makes a big batch so you have plenty of leftovers for lunch during the week. It's a perfect healthy soup recipe to make for meal prep too! Grab your pressure cooker and make this Instant Pot Soup recipe now!