Cranberry Cream Cheese Muffins
Cranberry Cream Cheese Muffins ~ Amazingly Soft and Moist Muffins Stuffed with Tart Cranberries!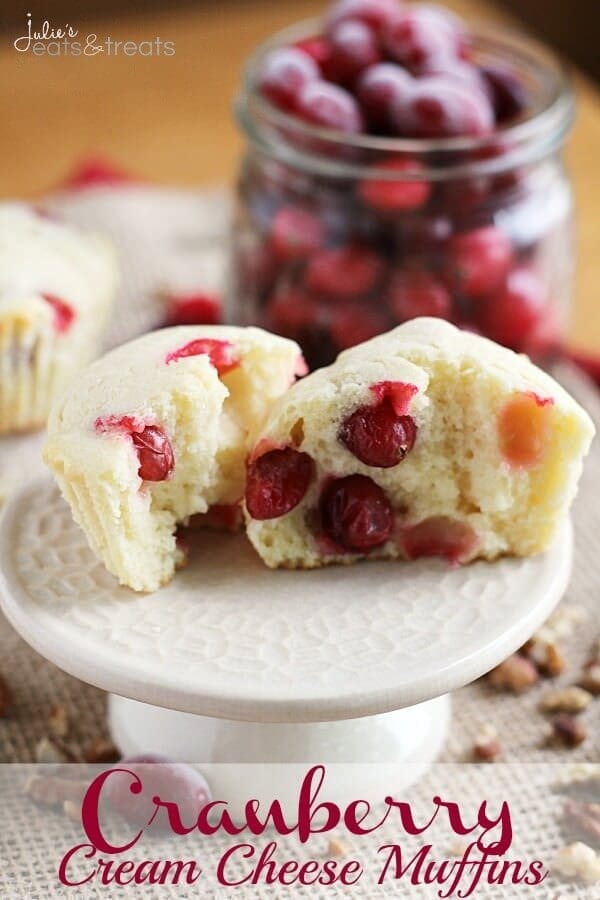 Fall in my life has always meant harvest time. I grew up on a farm and it seems to have never left me. When you grow up on the farm your life kind of revolves around it. I can honestly say it's a lifestyle and not a job. I don't ever remember my dad "clocking" out. It was always on our minds, in our conversations and all because it was a passion buried deep in his heart. I think I can tell you that he doesn't observe it as his job but his life. I often wonder what it would be like to have a passion like that. I truly believe only a few people get to experience that in life.
One of the things that happens when the guys are in the field is my mom brings the evening meal, piping hot, right out to where they are in the field. This is an incredibly nice things of her to do and the guys look forward to it. In fact they get really, really depressed when it doesn't happen. For example when Mom falls ill for over a week right in the middle of harvest. Epic conundrum.
Good thing I have a guilty conscious. As in I feel incredibly bad for them working so hard and not getting a meal. I'm a very sympathetic sister and daughter. That's right my husband isn't even out there for me to feel sorry for. He's been assisting in the construction of my brother's garage addition instead of farming right now.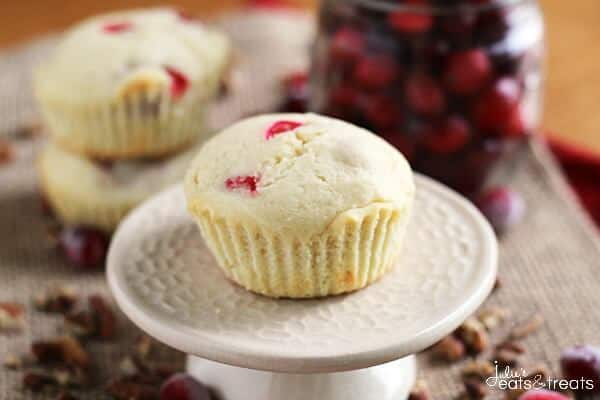 Due to this sympathetic nature of mine I have brought meals out 4 days of the last 8 days and I'm starting to wonder if my mom is ever going to recover. At first it was nice and that guys were only a few miles up the road from my house. Then tonight happened. I had traveled over 30 miles just to bring them a hot meal! I think I deserve some flower or something. It's a good thing they raved over the meal and made me think it might have been worth it. Might have been. I also got the privelege of stopping at three different fields to feed random people. Could you guys just all meet in the middle for me?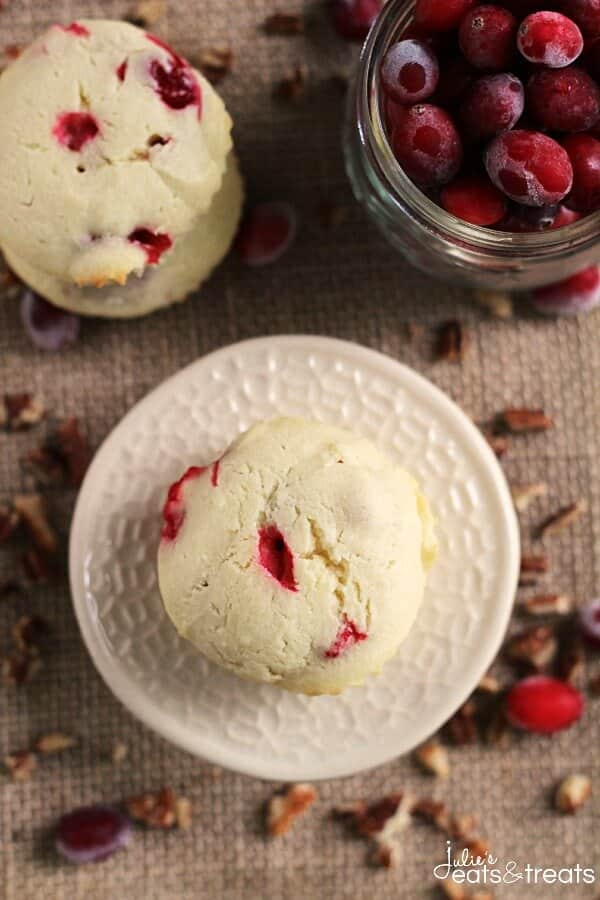 We only treat them to dinner in the field every night but I bet if I showed up with a muffins of these amazing Cream Cheese Cranberry Muffins hot out of the oven they wouldn't turn them down for breakfast! Note to the guys in the field this will not be happening so don't get your hopes up!
Let's talk cranberries. Love or hate? Some people love the sweet, tart taste of them and some people hate them. It seems there is no in between with these little treats. If you are a lover of cranberries you are also going to be a lover of these muffins. They are perfectly moist and loaded with cranberries!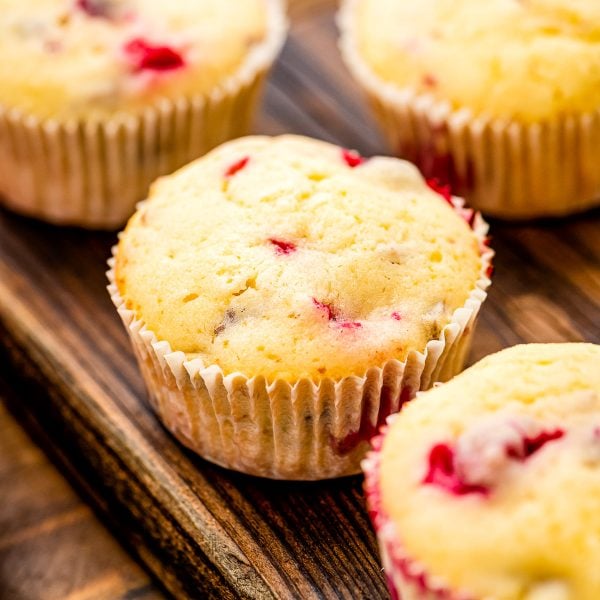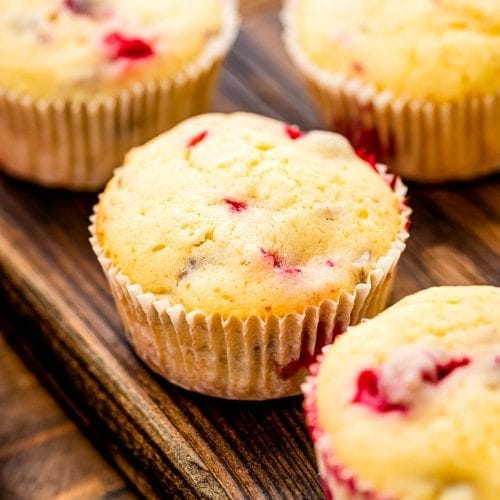 Cream Cheese Cranberry Muffins
Amazingly Soft and Moist Muffins Stuffed with Tart Cranberries!
Ingredients
1

c.

butter

softened

8

oz

cream cheese

softened

1 1/2

c.

white sugar

1 1/2

tsp

vanilla

4

eggs

2

c.

all-purpose flour

1 1/2

tsp

baking powder

1/2

tsp

salt

2

c.

cranberries

fresh or frozen

1/2

c.

chopped pecans

optional
Instructions
Preheat oven to 350 degrees.

In a large mixing bowl cream together butter, cream cheese, sugar and vanilla. Add eggs, one at a time, beating well after each addition.

In another bowl combine flour, baking powder and salt. Slowly mix into wet batter until combined. Fold in cranberries and nuts.

Fill greased or lined muffin cups 3/4 full. Bake at 350 degrees for 20-25 minutes.
Notes
Do you have to cook fresh cranberries first?
Nope! You can mix fresh ones right into the batter!
Can you use dried cranberries?
I think fresh or frozen ones are best for this recipe, but you can use dried ones if you prefer. I would soak them in water first to rehydrate them. This will plump them up! If you just mix them in dry they will be chewier, like raisins.
How long do they keep?
The will keep for a few days at room temperature or up to a week in the refrigerator. Just keep them in an airtight container.
Can you freeze muffins?
Yes, they freeze great! Make sure they are fully cooled and then store them in a freezer-safe container or bag. They will keep up to three months.
Are you ready to make a batch of these cream cheese cranberry muffins this weekend? You will love how easy and how delicious they are. They are perfect for brunch and breakfast!
Nutrition
Serving:
1
g
Calories:
287
kcal
Carbohydrates:
34
g
Protein:
4
g
Fat:
16
g
Saturated Fat:
7
g
Cholesterol:
59
mg
Sodium:
161
mg
Potassium:
115
mg
Fiber:
2
g
Sugar:
16
g
Vitamin A:
427
IU
Vitamin C:
3
mg
Calcium:
37
mg
Iron:
1
mg