Crock Pot Reuben Dip ~ Easy & Delicious Slow Cooked Dip Loaded with Swiss Cheese, Corned Beef and Sauerkraut!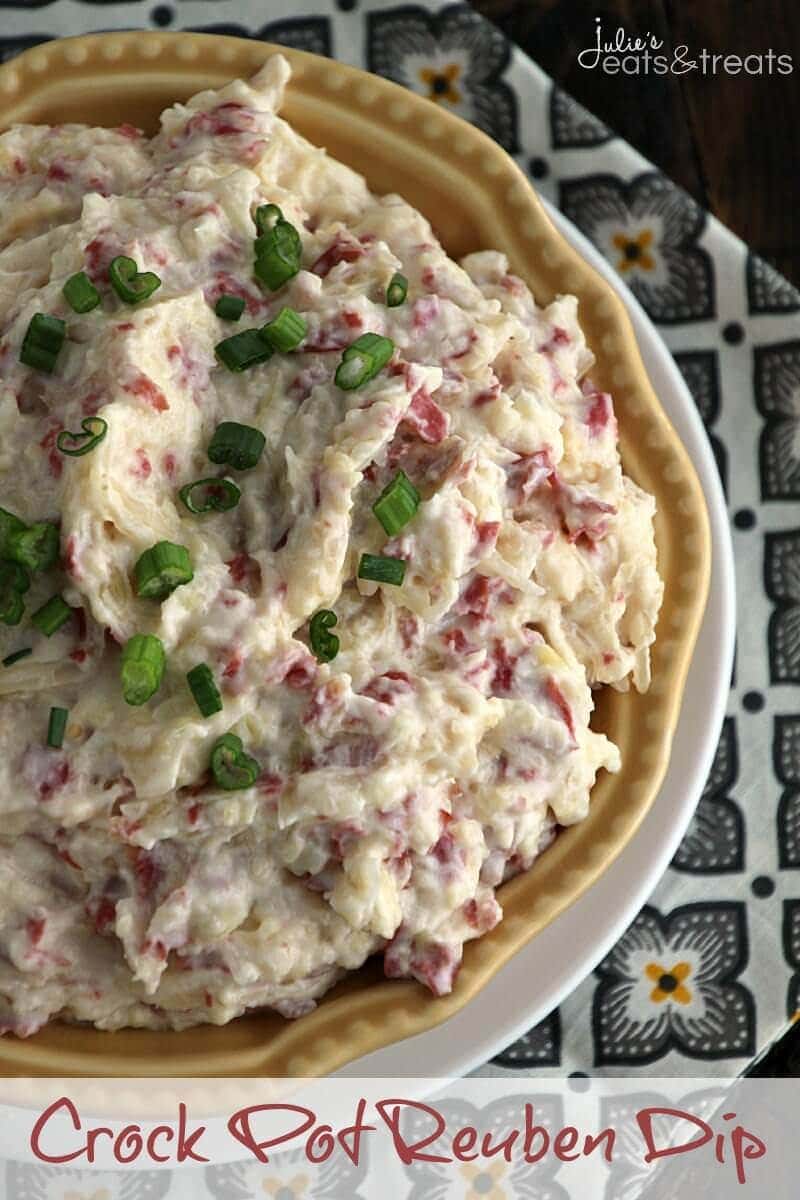 Sickness has struck our house again. AGAIN! Is it spring yet? This winter has been ridiculous with colds, RSV, coughs and the works. I'm so over it like three months ago. I pray with warmer temps that the sickness leaves our house. This time it's the coughs. I started the trend. Thoughtful of me isn't it? Kinzee caught it a few days ago and it's so painful to hear them coughing at night and you try every trick in the book to help them and nothing works. So you instead send up prayers that the night will go fast, the sickness will fade quickly and that Momma will make it through. So far I've made it through, the nights have not gone quickly and the sickness has not faded fast. So much for those thoughts. Anyone else having this problem this winter? It seems to be the trend.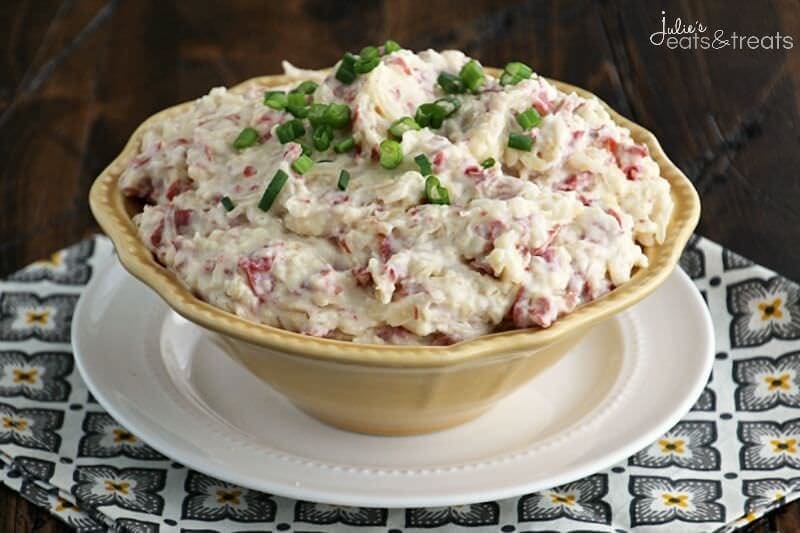 You know what else is terrible when they have a cough. You know they need sleep and they don't sleep! Miss K went down for her nap, maybe slept twenty minutes and then woke up. Unfortunately that catnap made her think she took and nap and there was no going back to sleep so now we have a cranky, coughing two year old. Anyone want to adopt? I'll hook ya up today. I just pray this also passes Miss RyRy again. She's lucked out so far and I'm so thankful!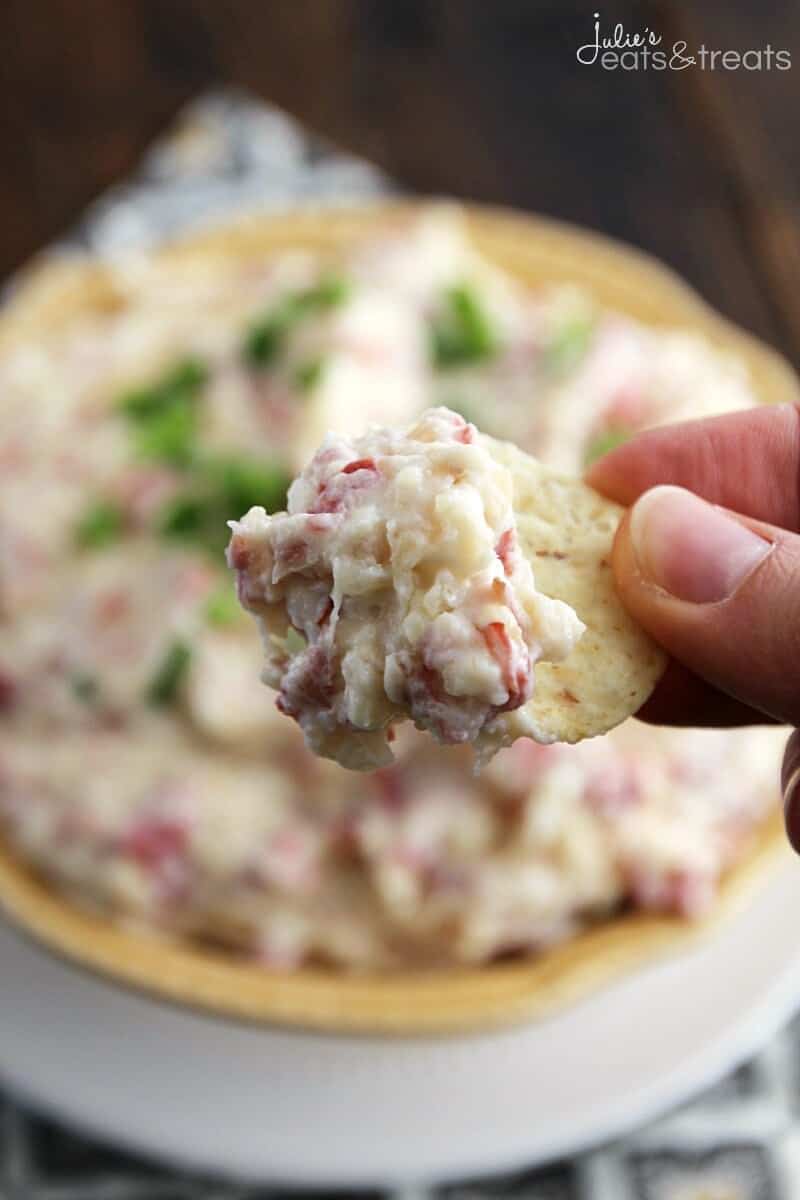 So got St. Patrick's Day plans? Nice segue to the actually recipe today huh? Sick kids and St. Patrick's Day obviously go together right? Are you one of those people that goes all out decked out in the green, goes to the parade, drinks green beer kind of people? Or maybe you are one that might sport the color green somewhere that doesn't scream, "It's St. Patrick's Day" and that's about all you do. I'll let you guess what I do. Psssst it's the latter of the two.
I am all about the food though as you might have guessed and this dip I'm sharing today is amazing. Simply amazing. Plus it's easy peasy which is awesome too. In fact my hubs even ate a bunch and he doesn't even like sauerkraut! I consider this a major win. Apparently all the cheese outweighed the sauerkraut. Don't get me wrong you can still taste it which he told me as he wrinkled up his nose and then ate some more. Serve it with beer bread, chips or whatever you heart desires!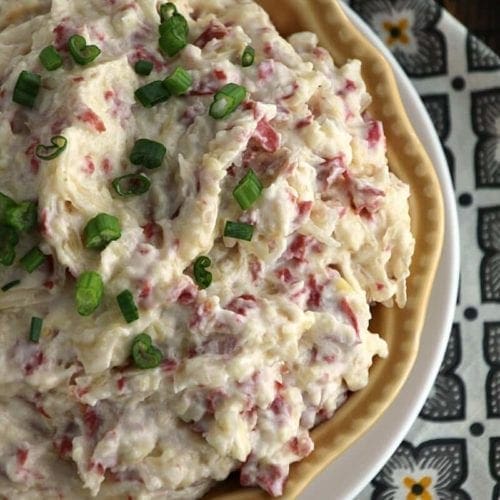 Crock Pot Reuben Dip
Crock Pot Reuben Dip ~ Easy & Delicious Slow Cooked Dip Loaded with Swiss Cheese, Corned Beef and Sauerkraut!
Print
Pin
Rate
Total Time:
2
hours
15
minutes
Ingredients
1

14.5 oz can sauerkraut, drained

2

2 oz packages Buddig corned beef, chopped

4

oz

cream cheese

8

oz

sour cream

8

oz

shredded Swiss cheese
Instructions
In a small mixing bowl beat together cream cheese and sour cream. Add corned beef and mix until combined. Stir in sauerkraut and Swiss cheese.

Place in crock pot on low 2-3 hours or until melted.
Nutrition
Calories:
165
kcal
|
Carbohydrates:
3
g
|
Protein:
7
g
|
Fat:
13
g
|
Saturated Fat:
7
g
|
Cholesterol:
42
mg
|
Sodium:
423
mg
|
Potassium:
140
mg
|
Sugar:
1
g
|
Vitamin A:
410
IU
|
Vitamin C:
7.8
mg
|
Calcium:
190
mg
|
Iron:
0.8
mg
LEAVE A COMMENT
Looking for More Delicious Dips?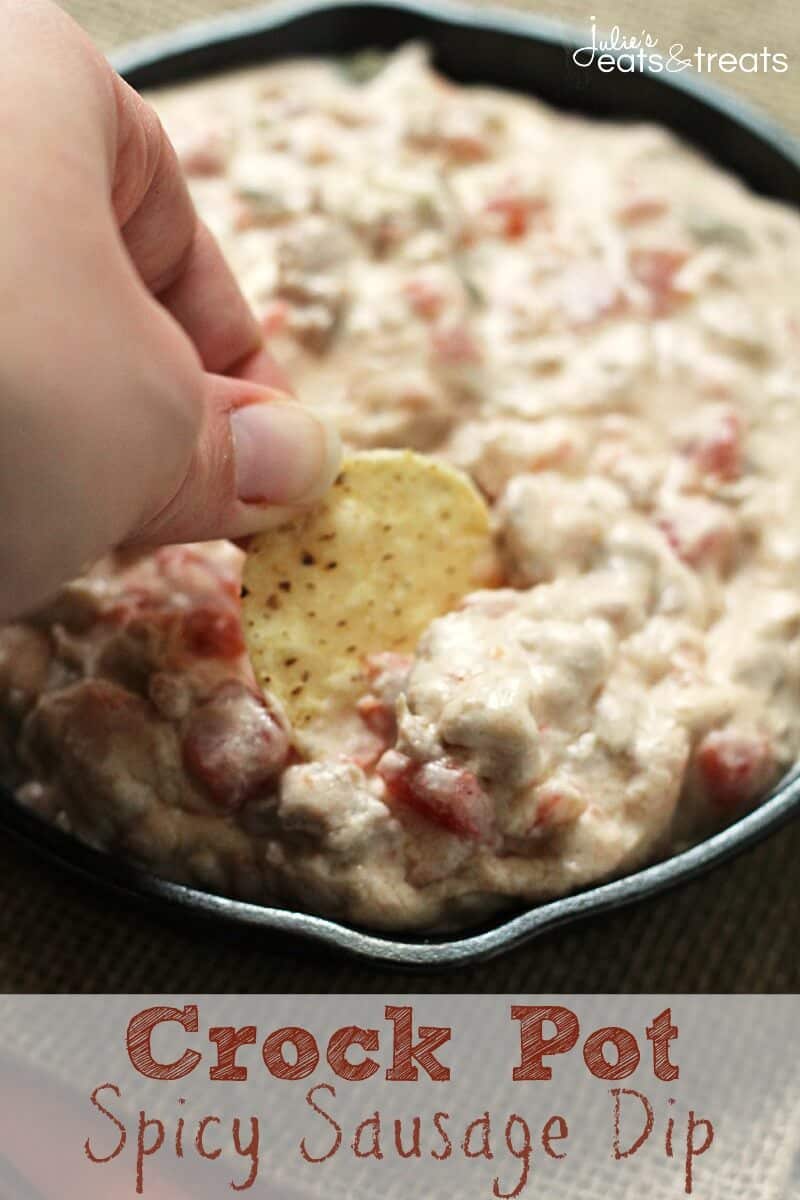 Crock Pot Spicy Sausage Dip ~ Creamy, Delicious Dip Loaded with Sausage and a Kick!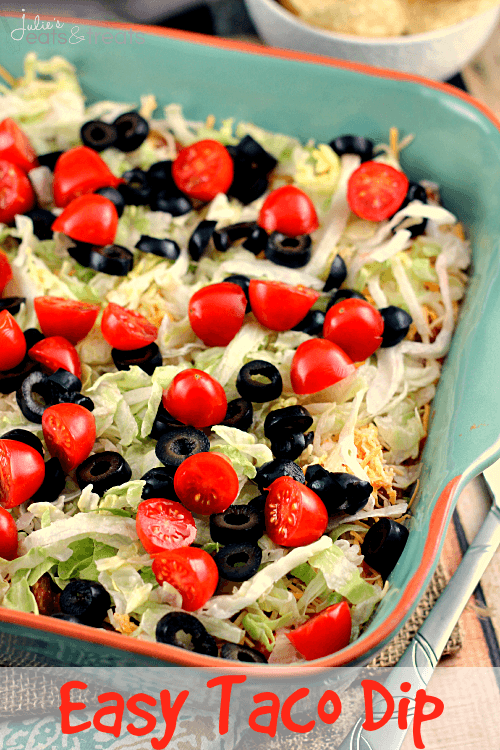 Easy Taco Dip ~ Everyone Will Dig Into this Festive Taco Dip! Loaded with Sour Cream, Taco Seasoning, Salsa, Cheese, Lettuce, Tomatoes & Black Olives!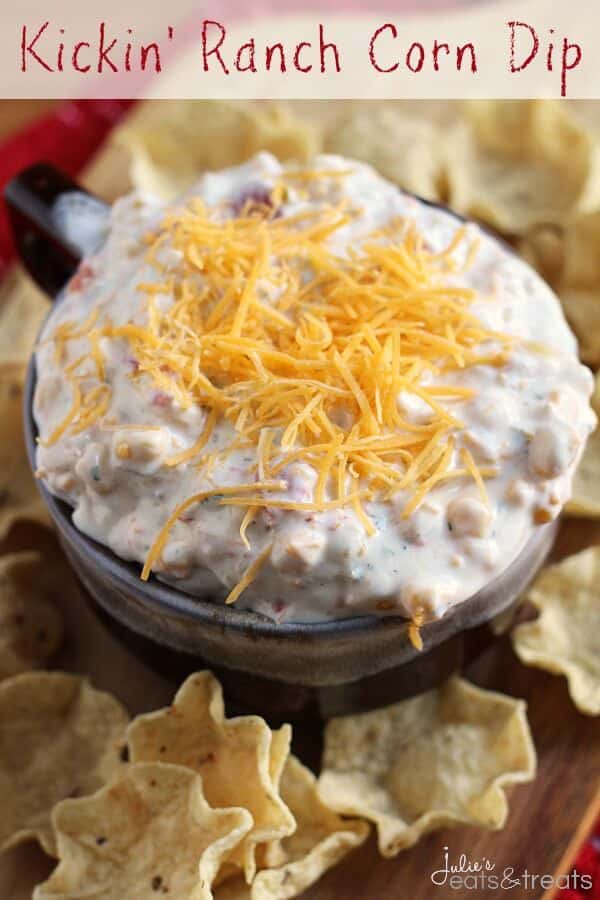 Kickin' Ranch Corn Dip ~ Easy, Creamy Dip Loaded with Ranch, Corn, Green Chilies & Cheese!