Egg Avocado Tuna Sandwich
Egg Avocado Tuna Sandwich ~ Easy, Delicious Sandwich Perfect for a Quick Lunch Recipe! This Egg Tuna Sandwich Adds Avocado into the Mix for a Delicious Lunch!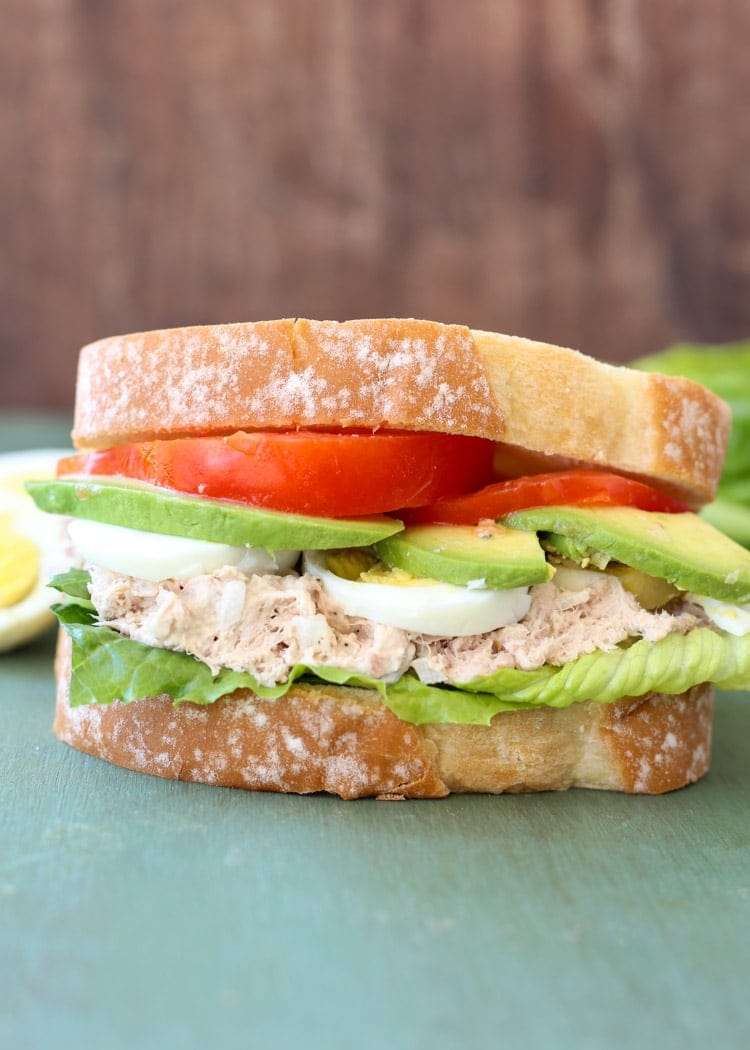 I love this Egg Avocado Tuna Sandwich recipe I am sharing with you. It's not your plain tuna sandwich or egg salad sandwich. I love chopping a few slices of jalapeno to the tuna for added spiciness, this is totally optional though.
We also like onion in the sandwich but instead of onion slices, I chop it finely and add it to the tuna, jalapeno, and minced garlic before I mix it with mayo (if you don't like onion, you can skip this). Tuna mixture with slices of Romaine (or iceberg lettuce), tomatoes, boiled egg slices and avocado slices. Avocado seriously takes this sandwich to a whole new fancy level. I was blown away by how delicious avocado is with tuna, it's such an unexpected but great combination.
The avocado, egg, and tomatoes may also be cubed and added into the tuna and mixed together if you prefer it more of a salad served as a sandwich. If adding those ingredients to the tuna, you will need more mayo for the dressing then indicated in the ingredients. I love this combination as it can also be served as a lettuce wrap if you don't want the bread slices. It tastes phenomenal when served as a lettuce wrap and feels so light and healthy (well, minus the mayo but the rest of the ingredients outweigh the mayo, right?). If you really want it to be lighter use Greek yogurt for a sub for the mayo!
Egg Avocado Tuna Sandwich Ingredients
Bread

Canned light tuna, drained

Garlic clove

Onion

Mayonnaise

Salt & Pepper

Avocado

Tomato

Boiled eggs

Romaine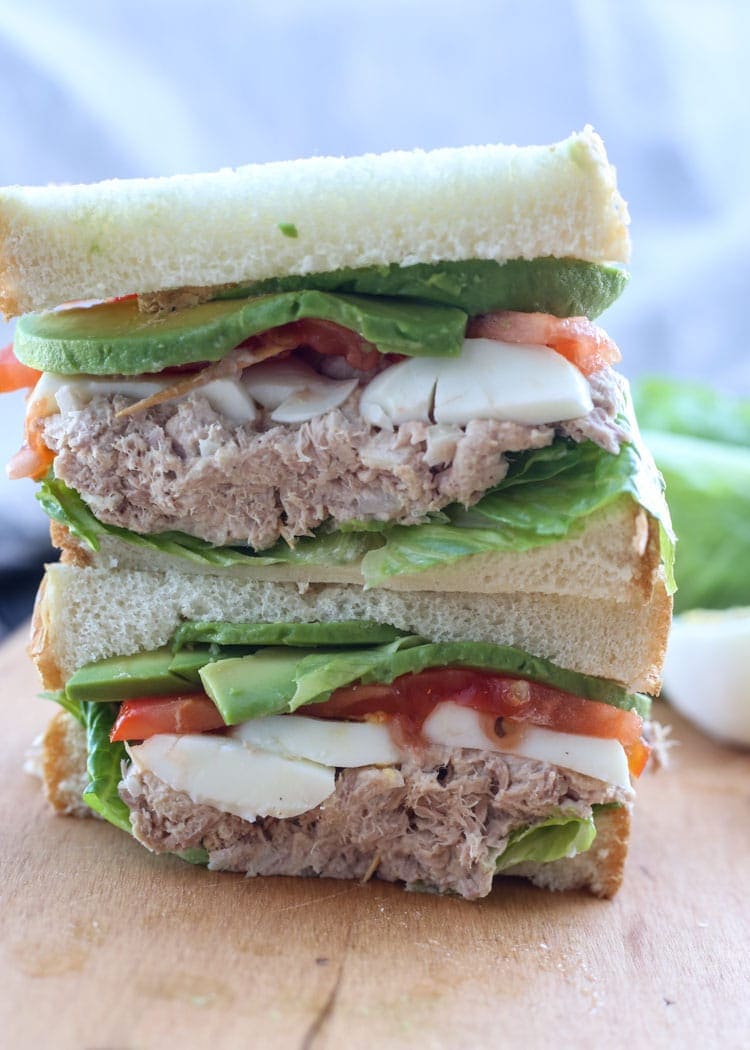 On a side note, I cannot believe our children are back in school (four out of five kiddos are in school this year). It seems like they just started this school year and it's been over a month already. It's such a bittersweet moment for me, as it probably is with the rest of you that have school-aged children.
I feel torn by the fact that they are in school for most of the day, away from me and my protective mama bear self and the amount of free time I have to catch up on all the things around the house (the things that never end, seriously, they never end). It's so bittersweet to know they are in a new season of life and are starting to shape their own future and get educated for it. Though I know this, it's still very hard to see them go and begin that journey. Sigh..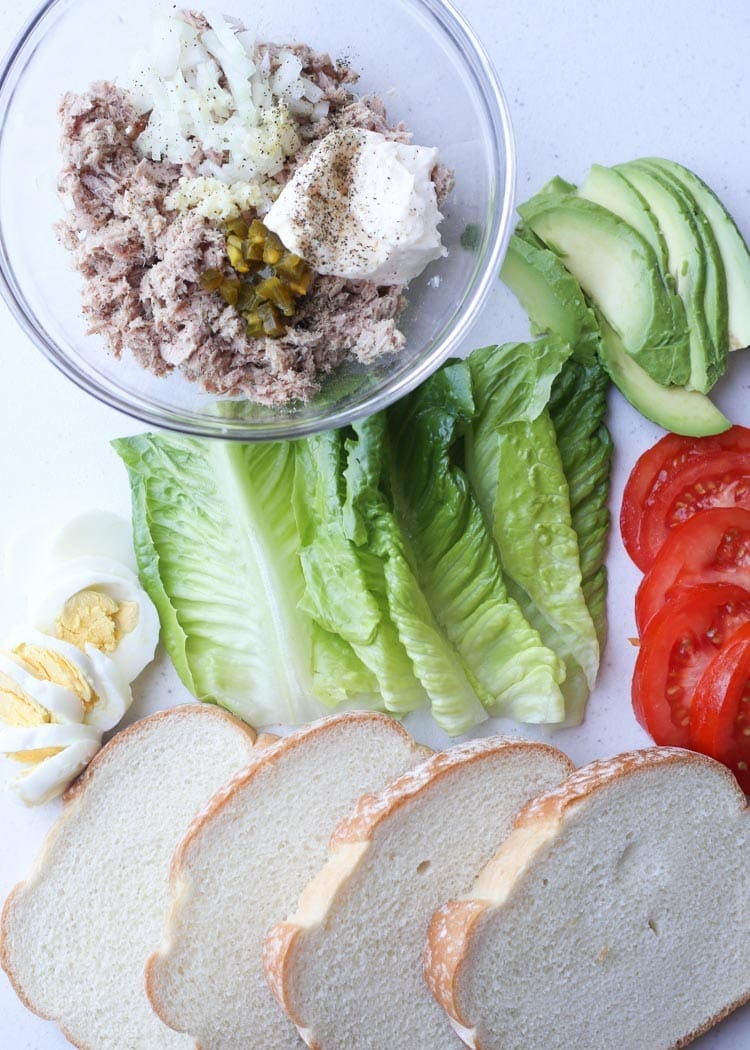 During the weekdays when kids are at school and I am home, I typically like to have leftovers from the night before. Leftovers mean I don't have to cook, and no cooking for myself sounds superb. Now there are days I don't exactly have leftovers because the family ate everything the night before.
That's when I'd rather have a simple sandwich that isn't too time-consuming. Or a salad or some kind of side that is filling but not too hard to make. Please tell me there are stay-at-home moms out there that understand what I am saying. This sandwich really makes my lunch feel "special" when I make it. A plain tuna sandwich doesn't sound too appetizing, but adding all of these extra ingredients just makes it feel like you're at a fancy restaurant being served. Enjoy, friends.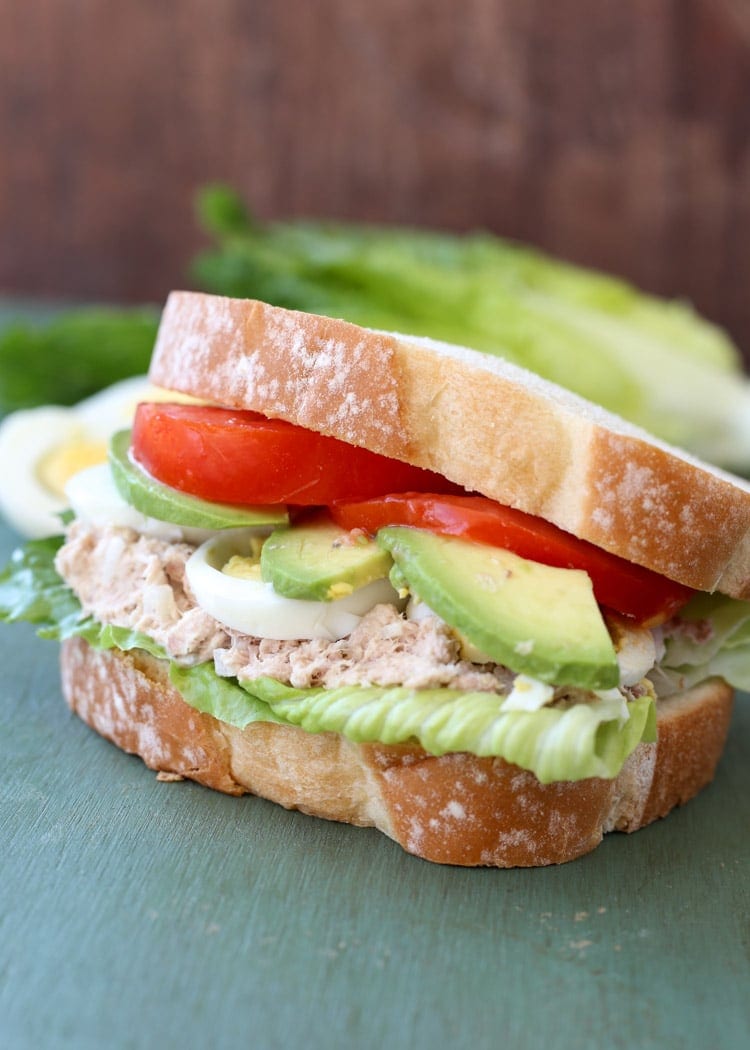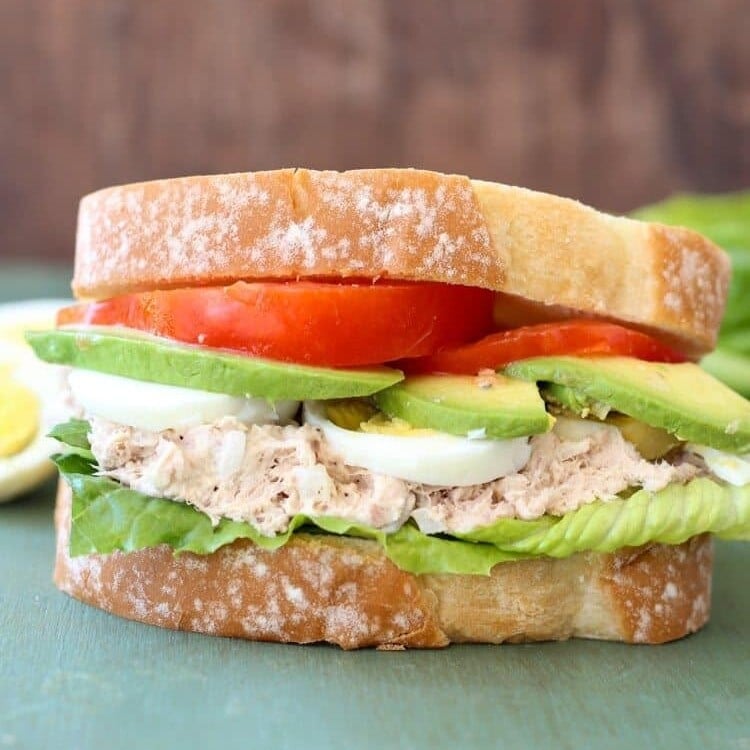 Egg Avocado Tuna Sandwich
Easy, Delicious Sandwich Perfect for a Quick Lunch Recipe! This Egg Tuna Sandwich Adds Avocado into the Mix for a Delicious Lunch!

Ingredients
4

slices

of bread

2

5 oz. each canned light tuna, drained

1

garlic clove

minced

1/4

small onion

chopped fine

1/3

cup

mayonnaise

Salt & pepper

to taste

1/2

avocado

sliced

1 to

mato

sliced

1

– 2 boiled eggs

sliced

Romaine

few leaves
Instructions
Combine tuna, garlic, onion and mayo. Lightly salt and pepper and mix.

Add Romaine to bread, tuna mixture, avocado slices, tomato slices and egg.
Nutrition Information
Calories:
692
kcal
(35%)
,
Carbohydrates:
34
g
(11%)
,
Protein:
41
g
(82%)
,
Fat:
43
g
(66%)
,
Saturated Fat:
7
g
(44%)
,
Cholesterol:
253
mg
(84%)
,
Sodium:
944
mg
(41%)
,
Potassium:
682
mg
(19%)
,
Fiber:
5
g
(21%)
,
Sugar:
5
g
(6%)
,
Vitamin A:
415
IU
(8%)
,
Vitamin C:
6.5
mg
(8%)
,
Calcium:
132
mg
(13%)
,
Iron:
5.1
mg
(28%)
Other RECIPES for inspiration:
OATMEAL, COCONUT AND RAISIN COOKIES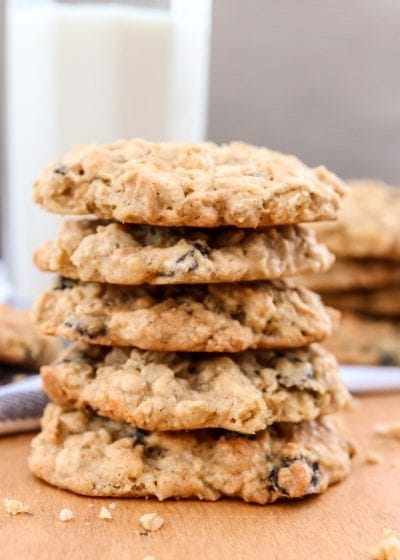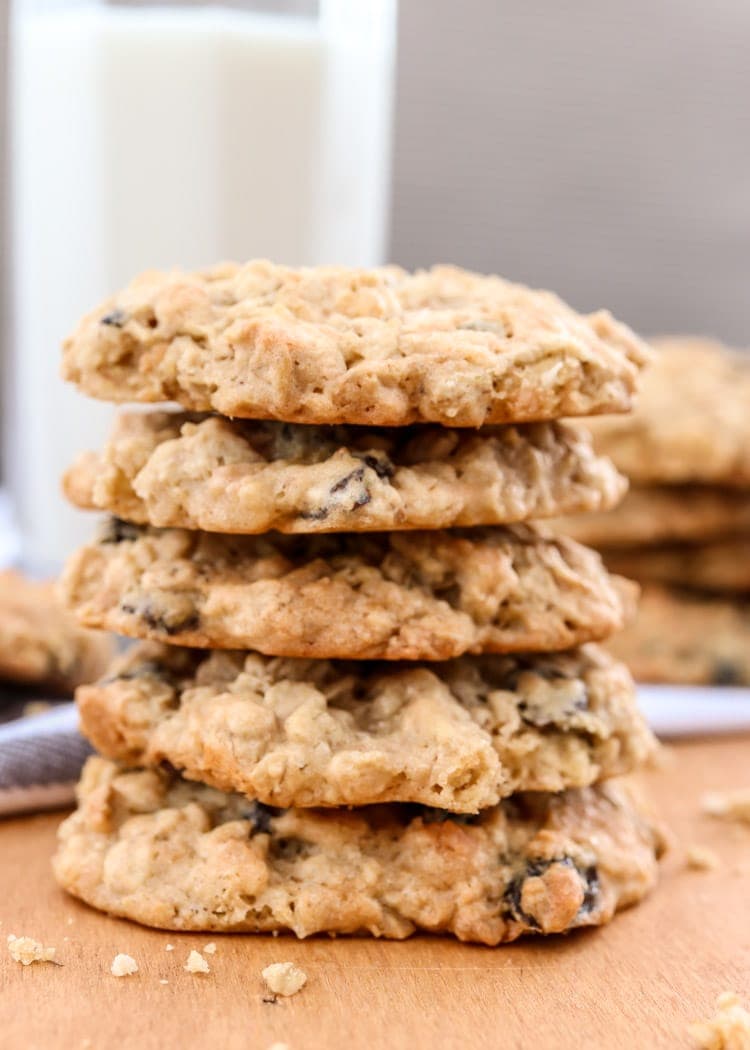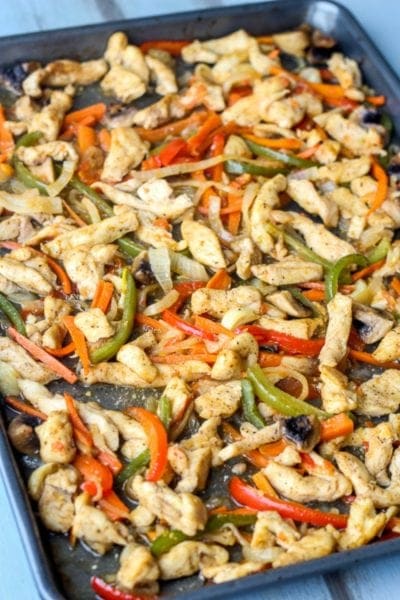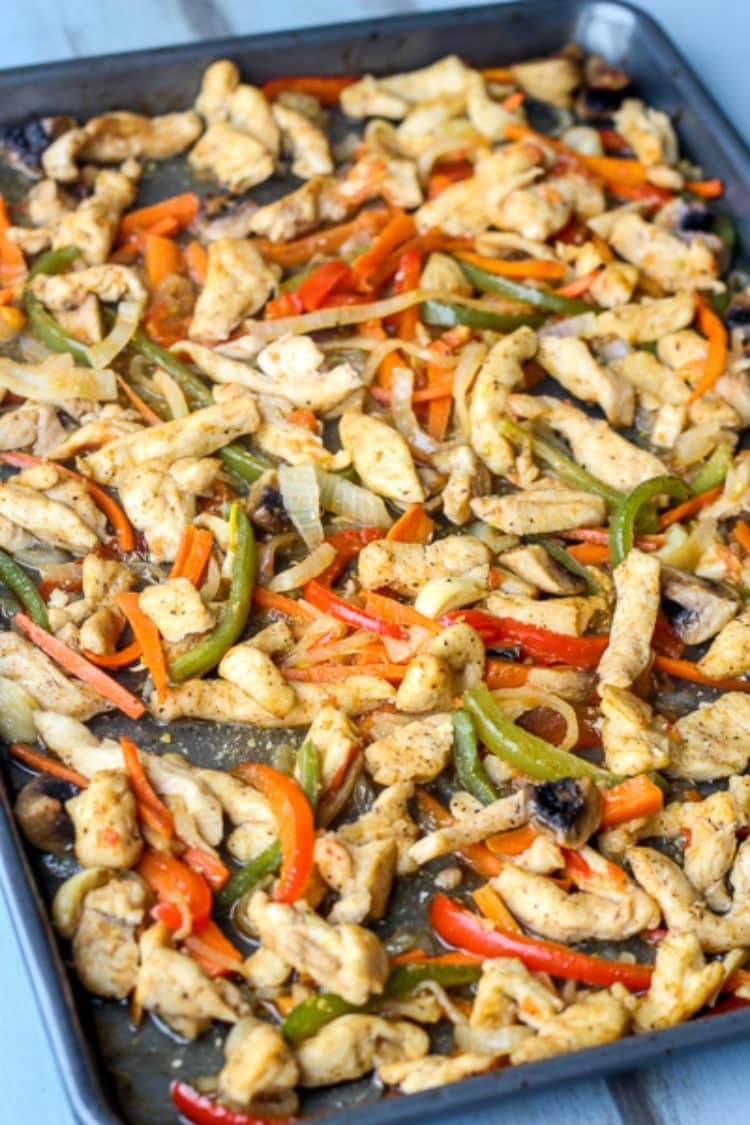 CAULIFLOWER BROCCOLI CORN BACON SALAD