Did you know that the beloved Paloma is actually Mexico's most beloved cocktail not the Margarita? The Paloma is a tequila-based cocktail and is most commonly prepared with a grapefruit flavored soda, squirt of lime juice and tequila then served on the rocks with a lime wedge! Adding salt to the rim of the glass is an optional finishing touch. It's the perfect refreshing cocktail to relax with!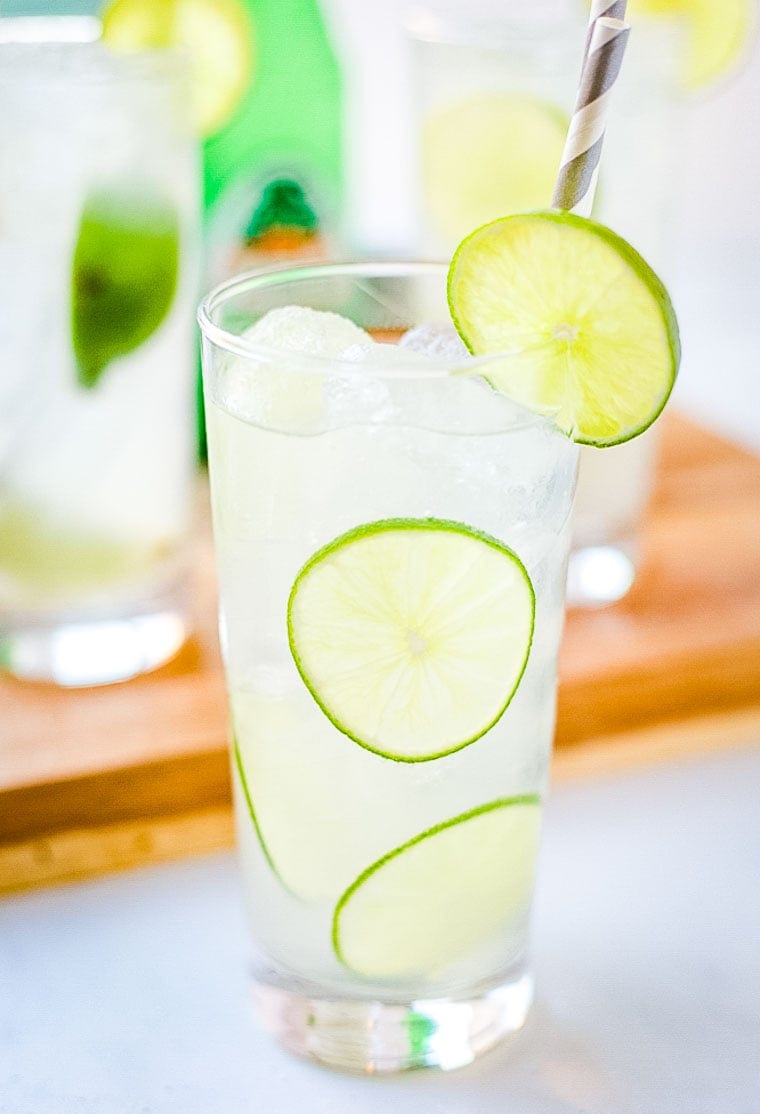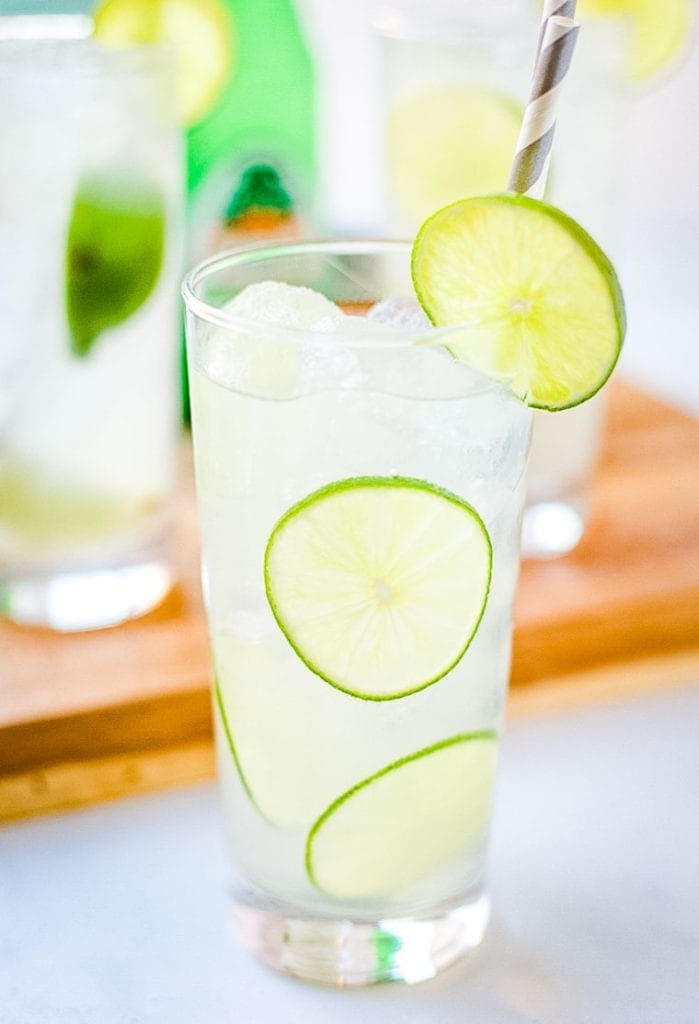 Paloma
We love a great margarita! How about you? I have a couple of recipes on the blog, my classic Margarita, Strawberry Lemonade Margarita and even a Strawberry Virgin Margarita to lighten it up. And there's also Peach Rosé Sangria recipe on the blog that is just fabulous – perfect for a party!
I have another cocktail for you today that' you'll love just as much. Have you ever had a Poloma? If you're a fan of a margarita, then you'll love this recipe! Don't believe me? Then you definitely want to give this a try!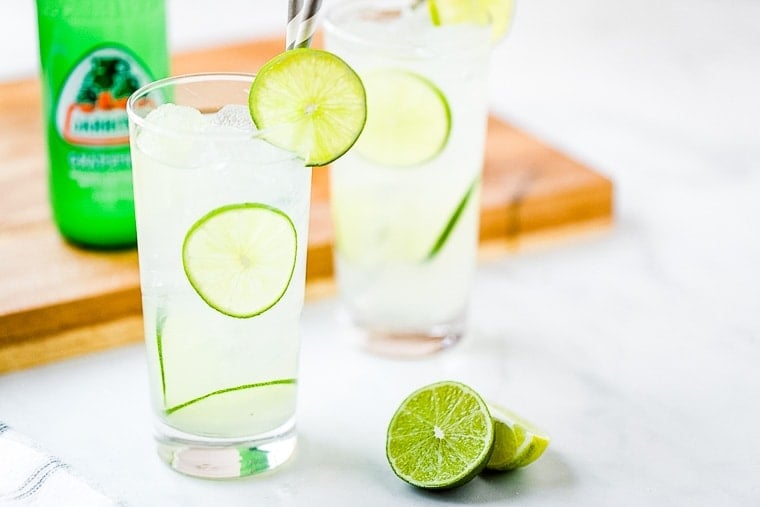 Paloma Cocktail
It's light, refreshing and the perfect cocktail to enjoy on a hot summer day, or really any time you have the urge!
Picture this.
Hot summer day. Glistening lake in the background. You and your girl friends relaxing on the patio with a Paloma in hand. Husband's grilling up some food. Kids playing peacefully.
I mean the last thing there… that's always a toss up.
The Paloma in your hand. That is NOT a toss up!
What do I need to make a Paloma Cocktail
tequila
lime juice
grapefruit soda
lime
salt
What is the best Tequila for a Paloma Cocktail?
Purchase a good quality tequila. You don't have to spend overboard here, but a Blanco or silver tequila is the traditional choice for this cocktail.
What if I can't find grapefruit soda?
If you can't find grapefruit soda, squirt is a great choice! You can pick that up almost anywhere. You can also substitute grapefruit juice topped with lemon-lime soda to give it a bubbly fiz!
What I love about this cocktail it's great in the wintertime when fresh citrus is readily available and it's super refreshing in the summertime!
You can always sub club soda and grapefruit juice also!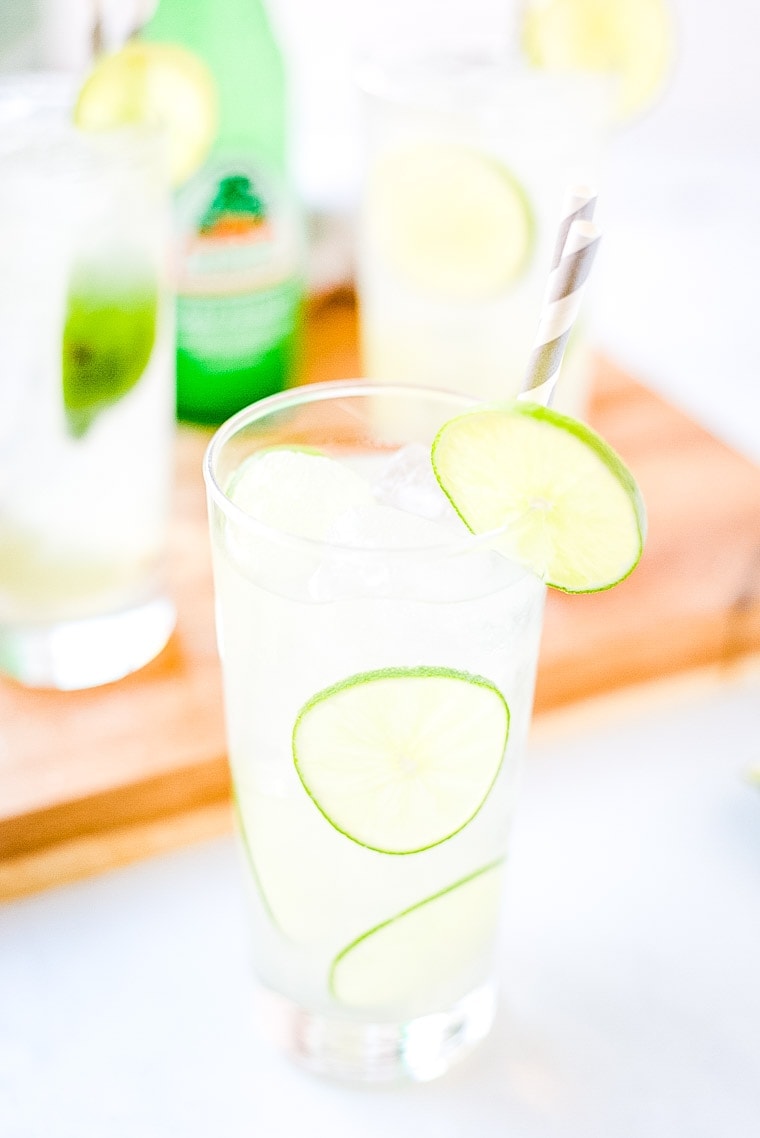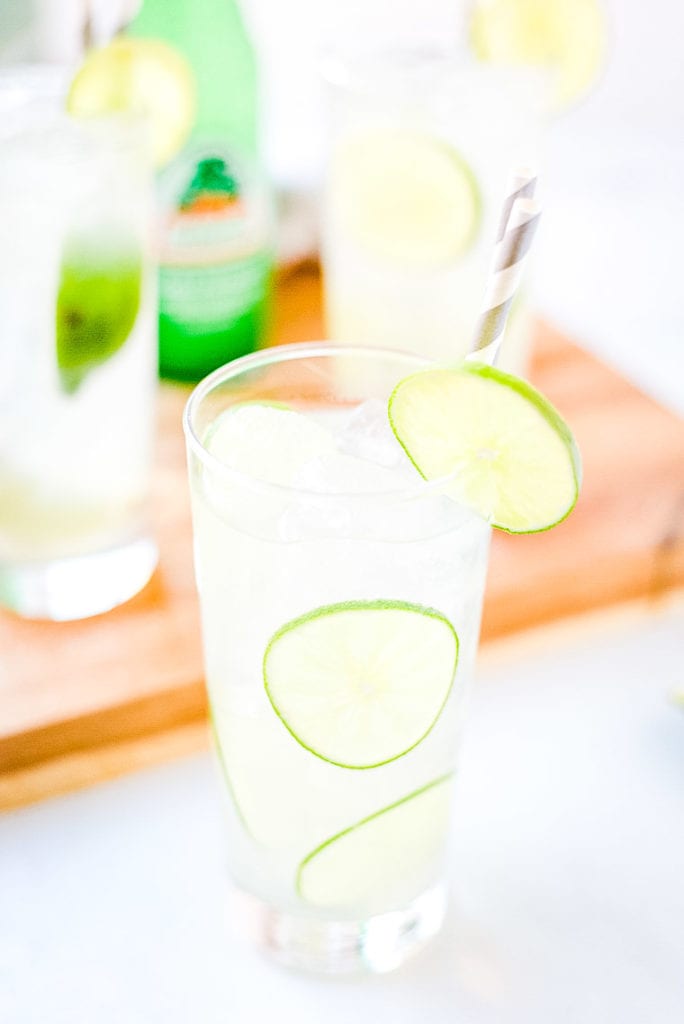 Palmoa Drink
Did you know that the Paloma is Mexico's most beloved cocktail and not the Margarita?
Would would have thought? I've always been under the impression that Margaritas were by far the most popular Mexican drink!
I can totally see why this drink is so popular though. It's easy, it's refreshing and it's delicious!
I mean, you can make it in 5 minutes flat!
How to make the BEST Paloma Cocktail Drink!
fill a highball glass with ice

add tequila and lime juice

top with soda

garnish with a lime wedge

serve and enjoy!
How easy is that? Here's what you'll find at your first sip: it's sparkly and fun, slightly tart and refreshing!
If you are feeling fancy, rim that glass with salt by running a wedge of a lime or grapefruit around the glass and dipping it into kosher salt.
If you don't love it, I'll eat my eat my hat! Well, maybe that's taking it a little too far but I'm telling you it's a great cocktail that I know will be your new favorite sip!
More great cocktail recipes to enjoy!
Girls Night Drink Recipes!
Have you ever tried a Paloma Cocktail? Be sure to comment below, I definitely want to hear from you!!! And if you're like me and snap photos be sure to tag me on Instagram @julieseatsandtreats or #julieseatsandtreats that way I'm sure to see your pictures, cheers!!!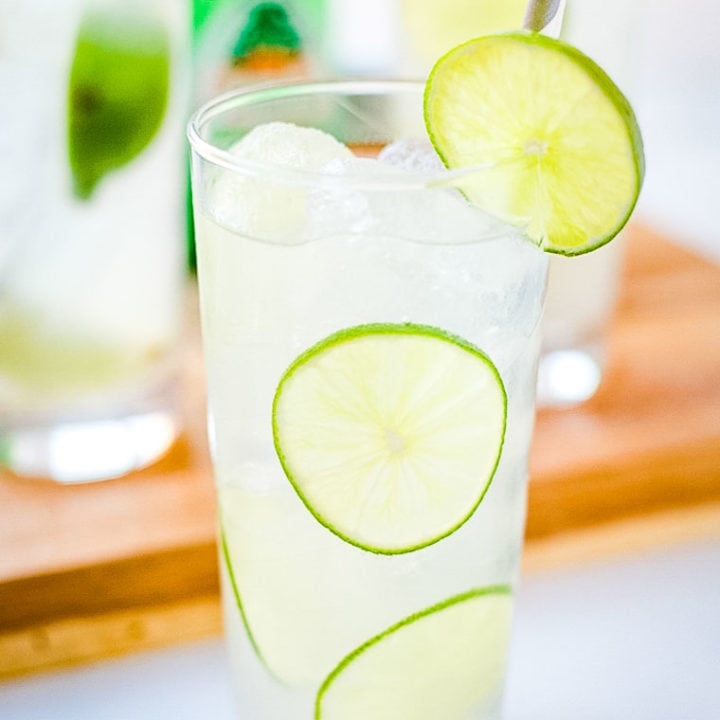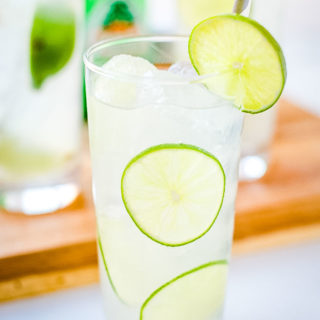 Paloma
Quick and easy refreshing cocktail drink! The Paloma is a popular drink in Mexico and now you can enjoy it at home!
Ingredients
1 1/2

oz

tequila

1/2

oz.

lime juice

1/2

c.

grapefruit soda

lime wedge

salt for rim

optional
Instructions
In a highball glass filled with ice, combine tequila and lime juice. Top with soda. Garnish with lime.
Nutrition
Calories:
150
kcal
Carbohydrates:
13
g
Sodium:
12
mg
Sugar:
12
g
Vitamin C:
4.3
mg