These are the BEST Alcoholic Summer Drinks! Everything from Sangria, Margaritas, Hard Lemonade, Cocktails and More! These drinks are perfect for beating the summer heat while staying refreshed! Make a drink at home and enjoy summer!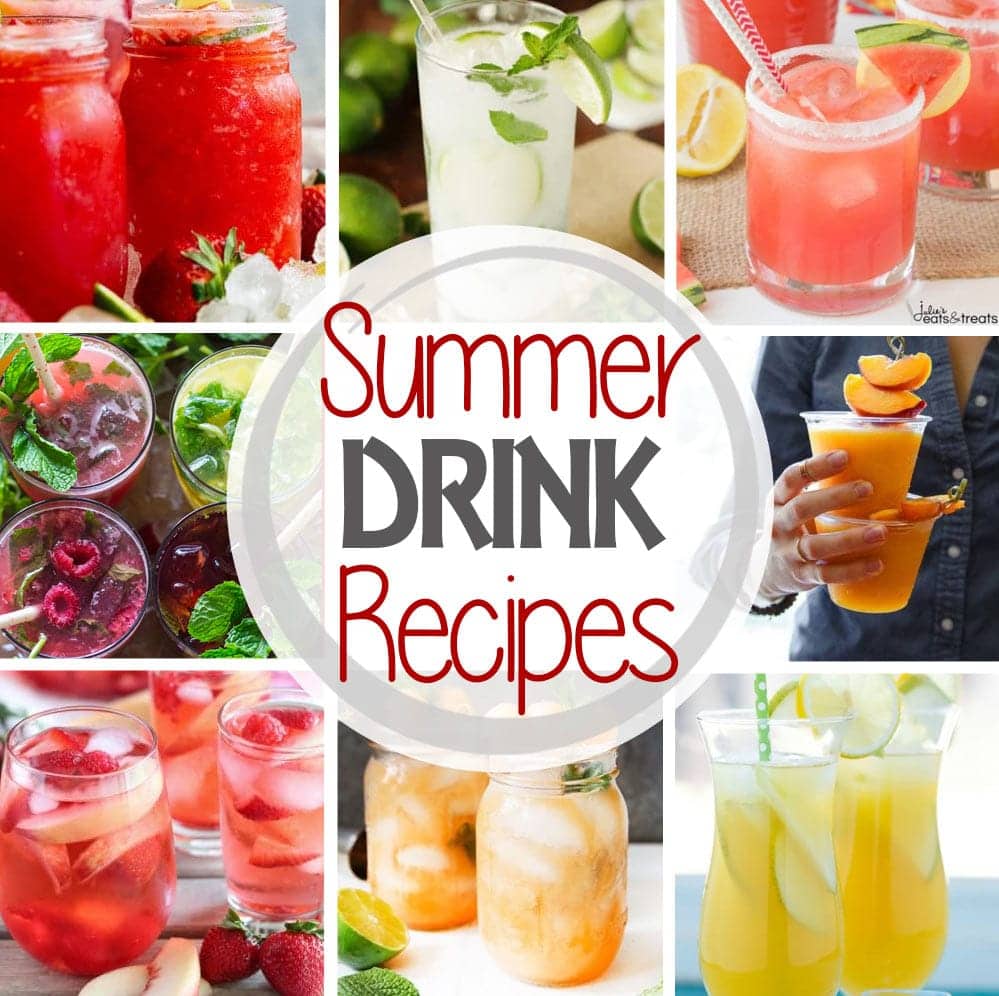 Summer Drinks
We are in the middle of hot, sweltering summer days and that means we are looking for a way to relax and cool off!
These are the BEST Summer Drinks to do that with! They are full of flavor, delicious and approachable. We have everything from margaritas, mojitos, sangrias and more.
There is something for everyone in this list of summer drinks.
The only question is which of these drinks will be the first one you try? Grab your friends, whip up a batch of your favorite alcoholic beverages, or maybe even two, kick your feet up or stick them in the sand and enjoy summer!
**As always please feel free to pin the collage. If you see a recipe you love, please click through to that site to pin. Please do not pin the images below. Bloggers around the world thank you.**
Strawberry Lemonade Margarita – Julie's Eats & Treats
An easy and crowd pleasing drink! It's ready in minutes when you use frozen lemonade even frozen strawberries if you desire. Make this Lemonade Margarita for your summertime parties!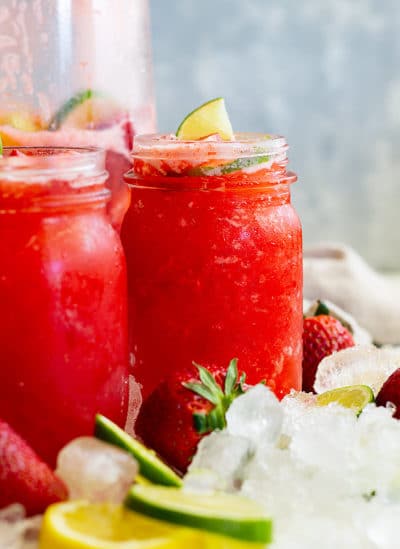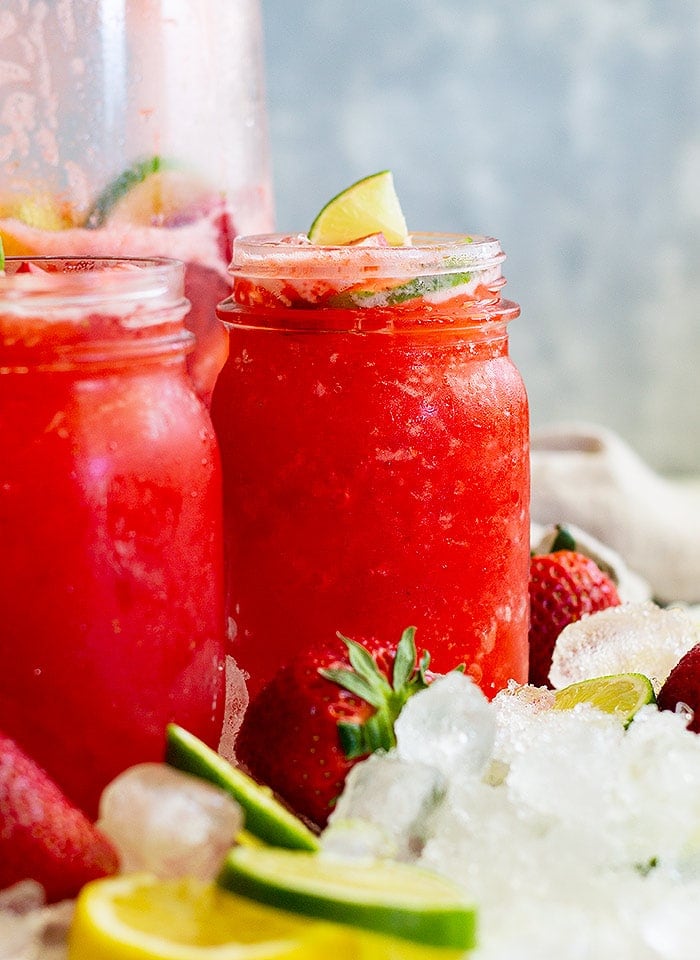 Spiked Watermelon Lemonade – Julie's Eats & Treats
A delicious blend of watermelon, frozen lemonade and vodka. This is one adult drink you won't want to pass up this summer!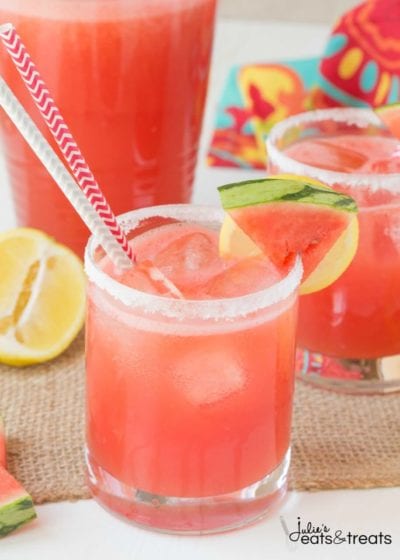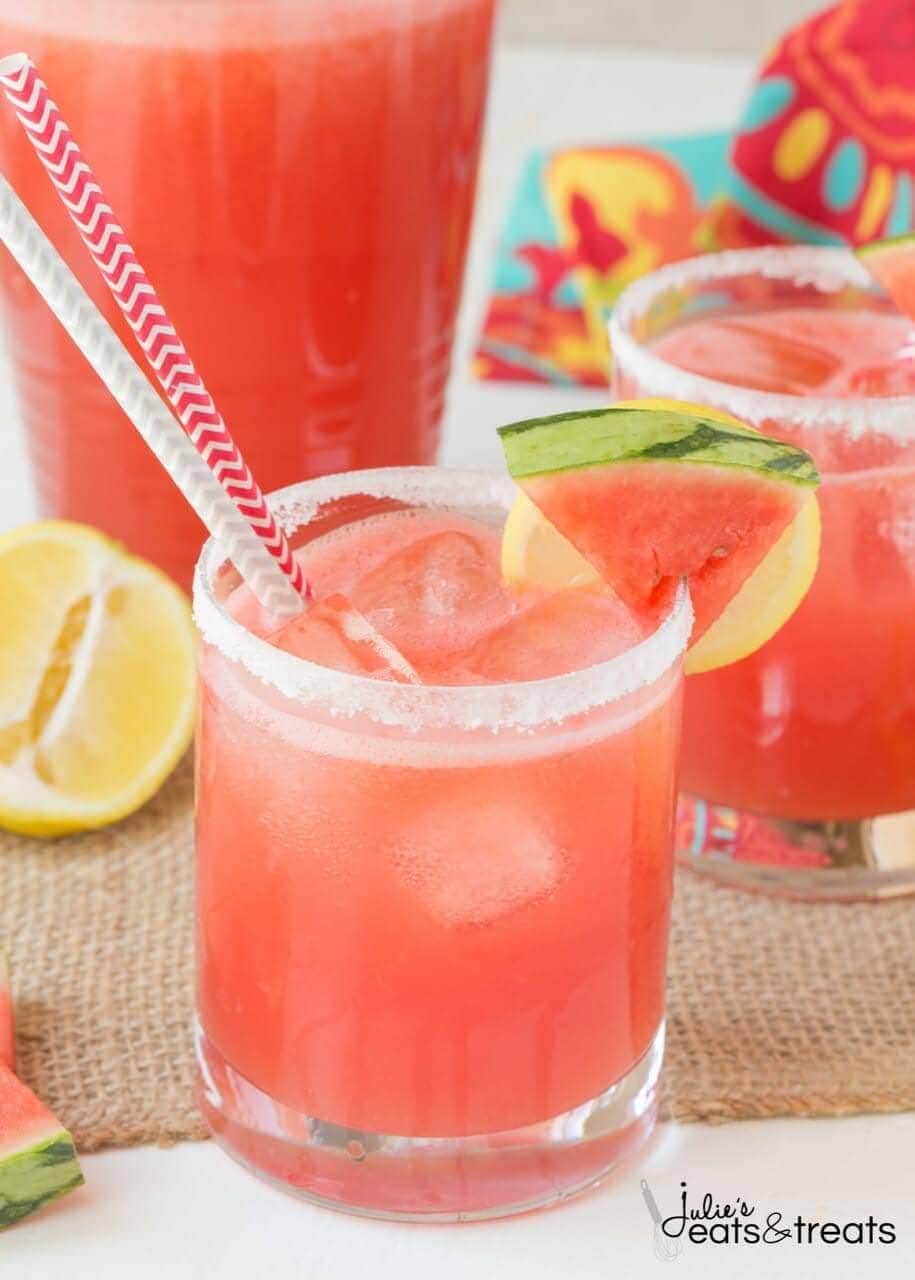 Peach Rose Sangria – Julie's Eats & Treats
This Peach Rosé Sangria is a beautiful summer sangria made of Rosé, peach juice, peach liqueur, fresh white peaches, and berries. Try this Peach Sangria this summer!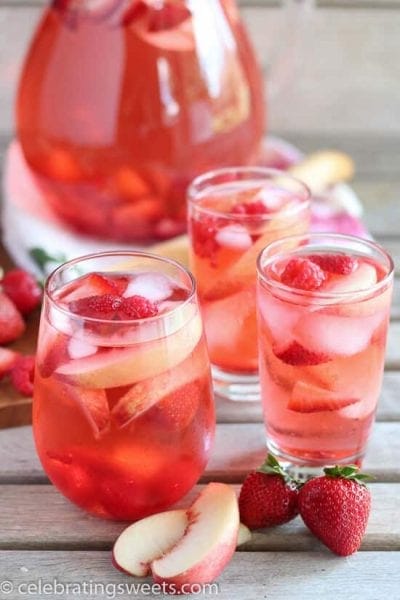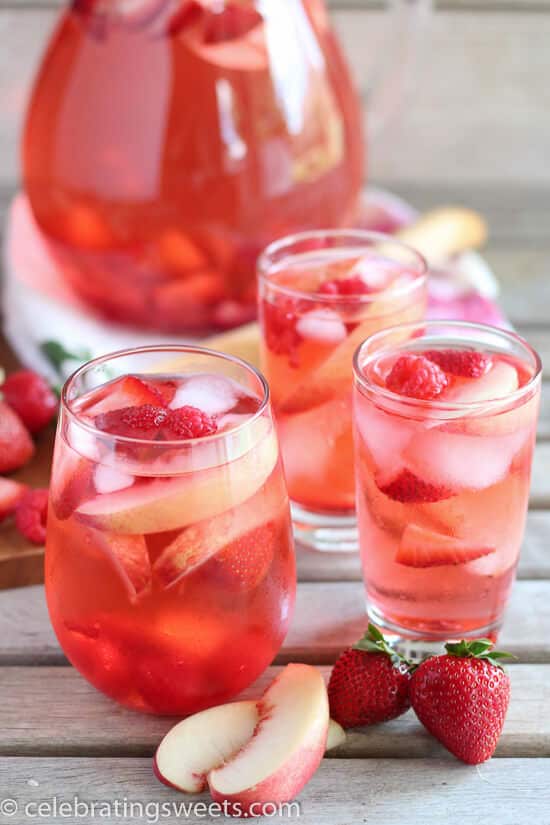 Pineapple Fruit Cocktail Drink Recipe – Julie's Eats & Treats
A blend of pineapple, apple, and orange juice are the stars of the show with this pineapple fruit cocktail. Served with sliced pear and the optional rum which are also refreshing for the summer!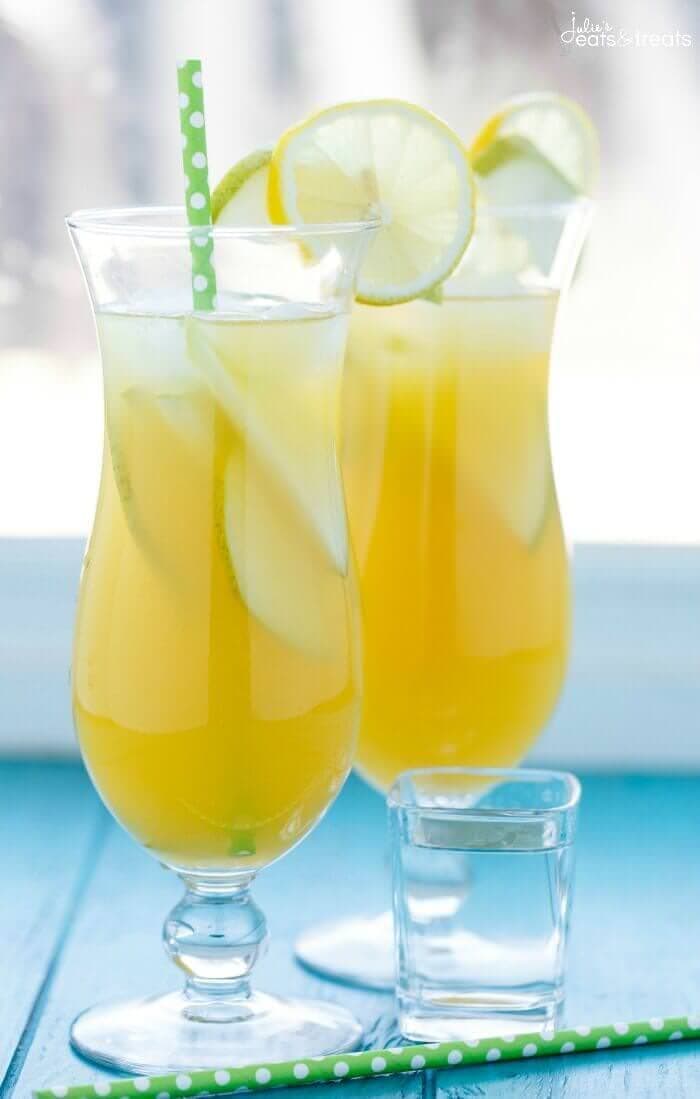 RumChata Iced Coffee Slush – Julie's Eats & Treats
Your Favorite Ice Coffee Recipe Taken up a Notch with RumChata! Frozen to Perfection!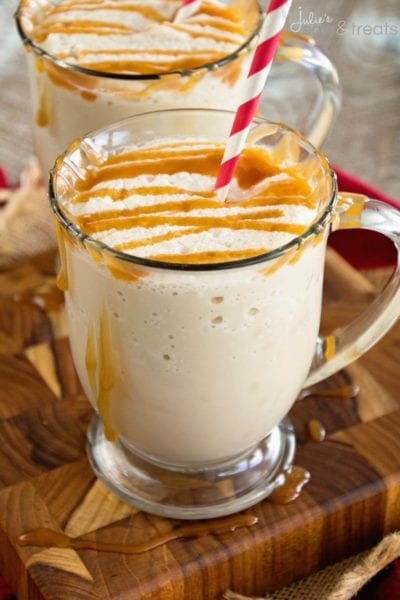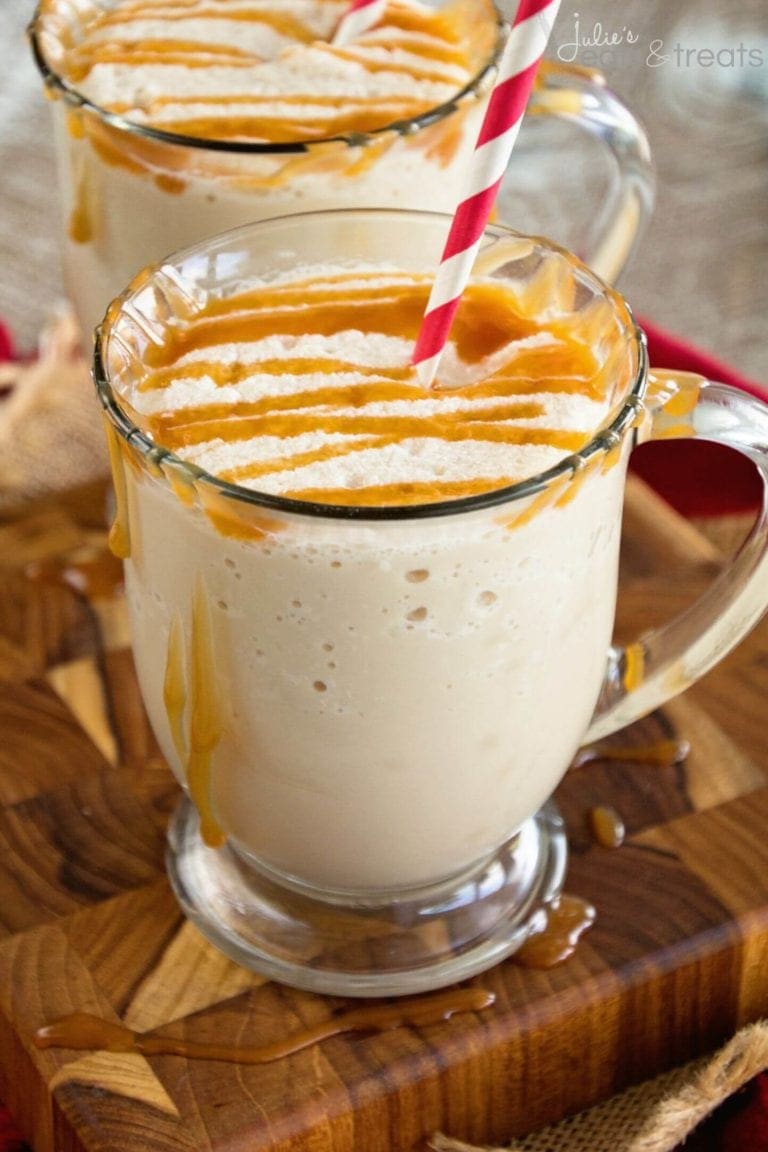 Strawberry Limeade Sangria – Julie's Eats & Treats
Quick, Easy and Refreshing Sangria with Only Five Ingredients!!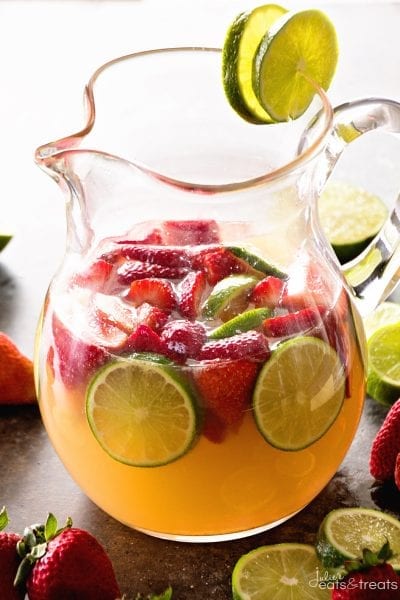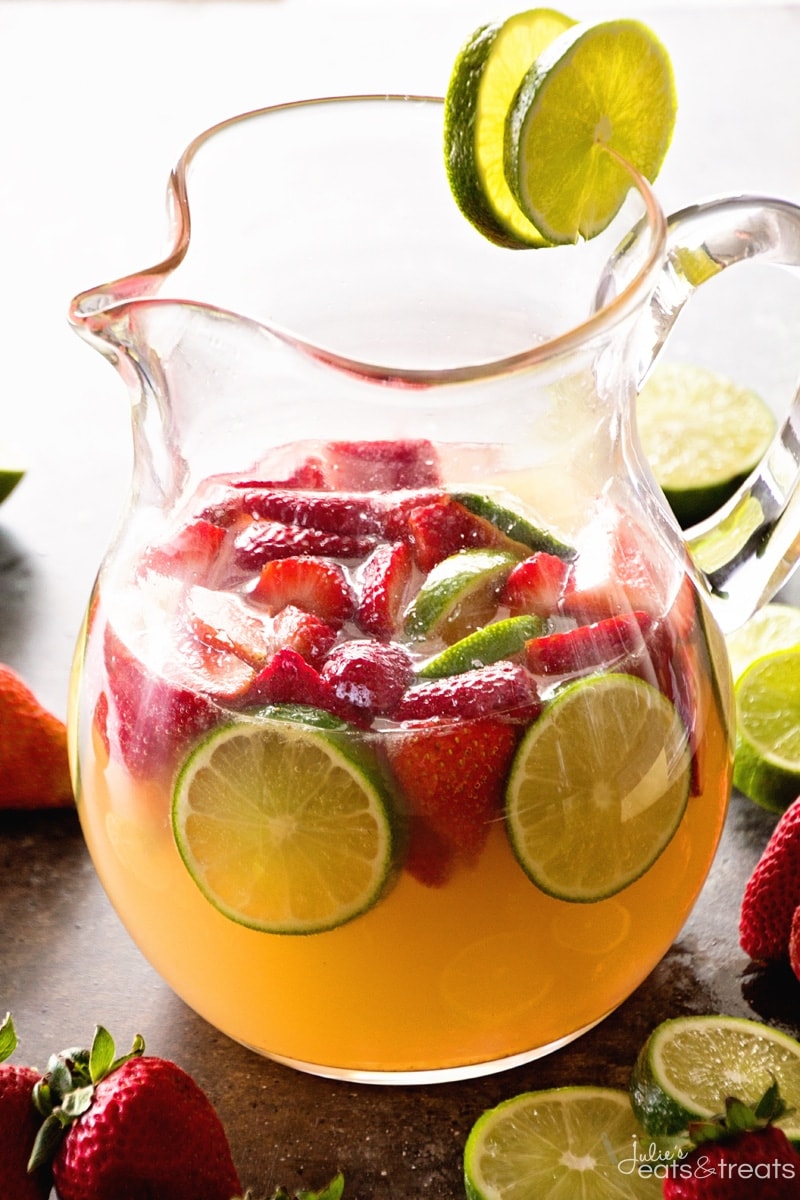 Tropical Mimosas – Julie's Eats & Treats
The classic brunch drink, given a tropical twist with the addition of mango, pineapple, and a splash of grenadine!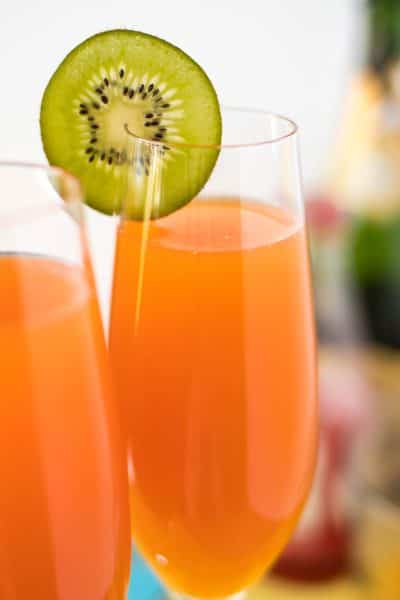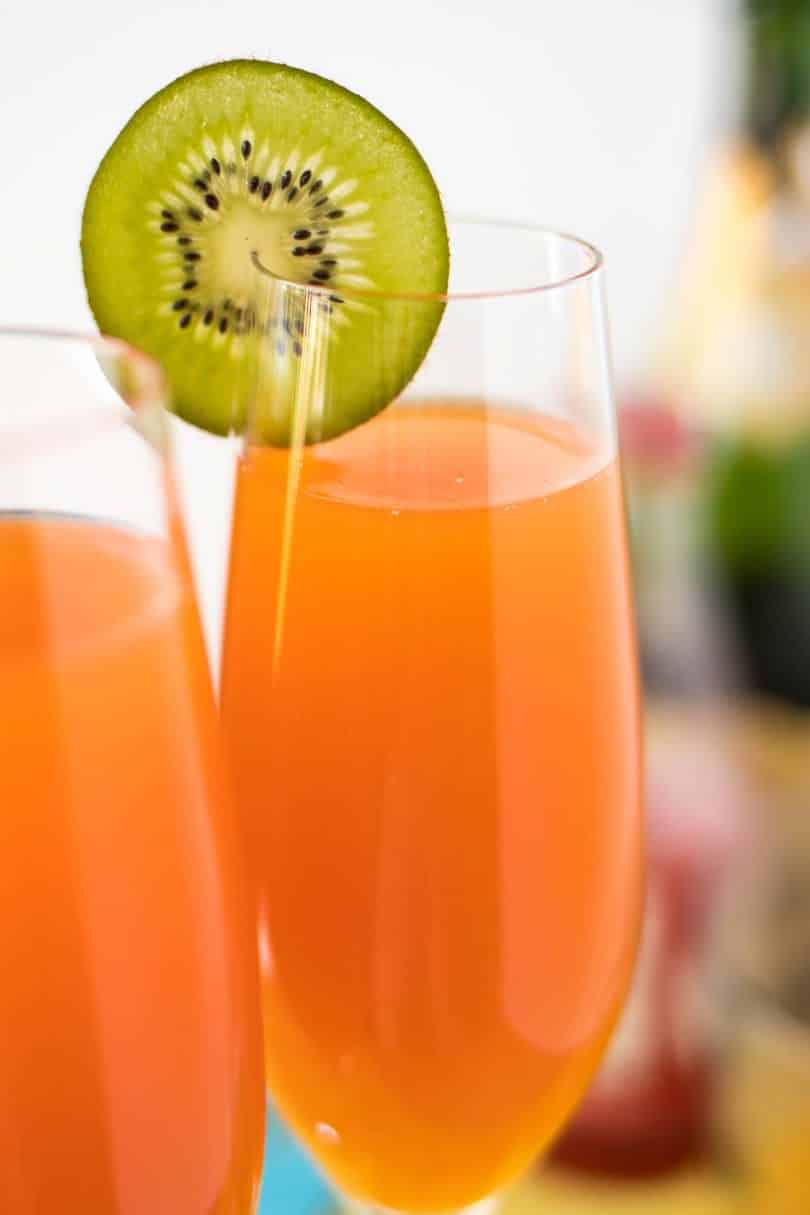 Pineapple Cooler – Julie's Eats & Treats
Cool, Sweet & Creamy Dessert Drink Recipe Perfect for Hot Summer Days!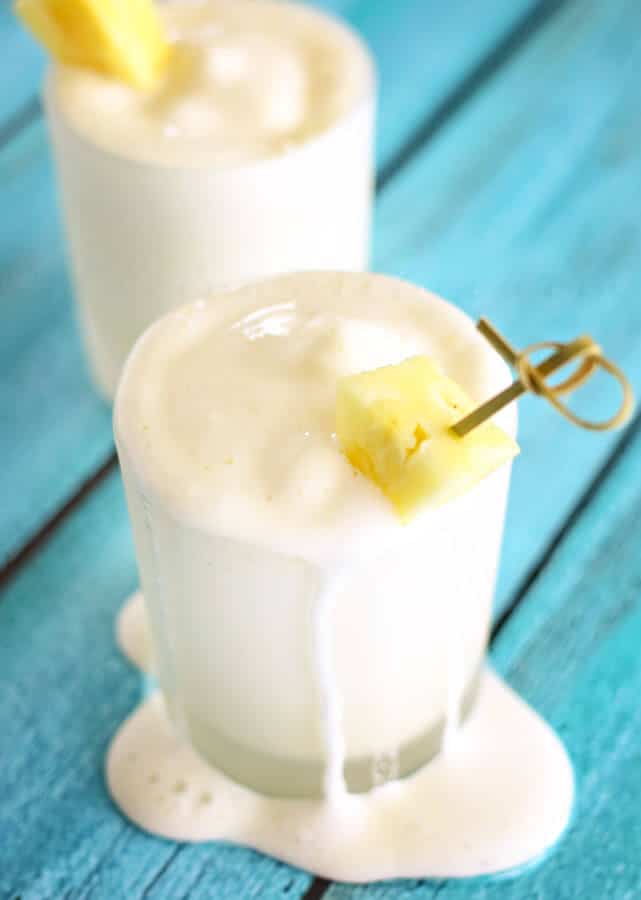 Skinny Spiked Strawberry Lemonade – Julie's Eats & Treats
Delicious strawberry lemonade recipe sweetened with Truvia and spiked with strawberry lemonade vodka!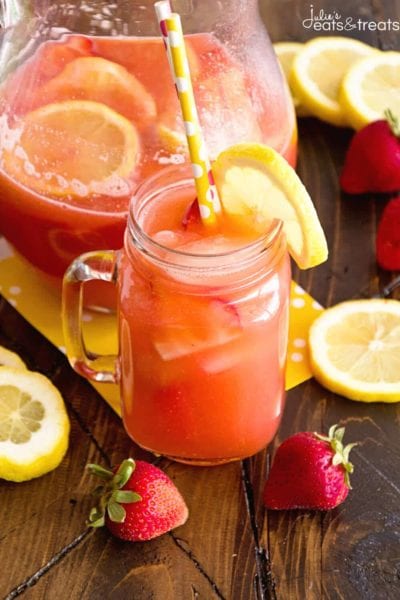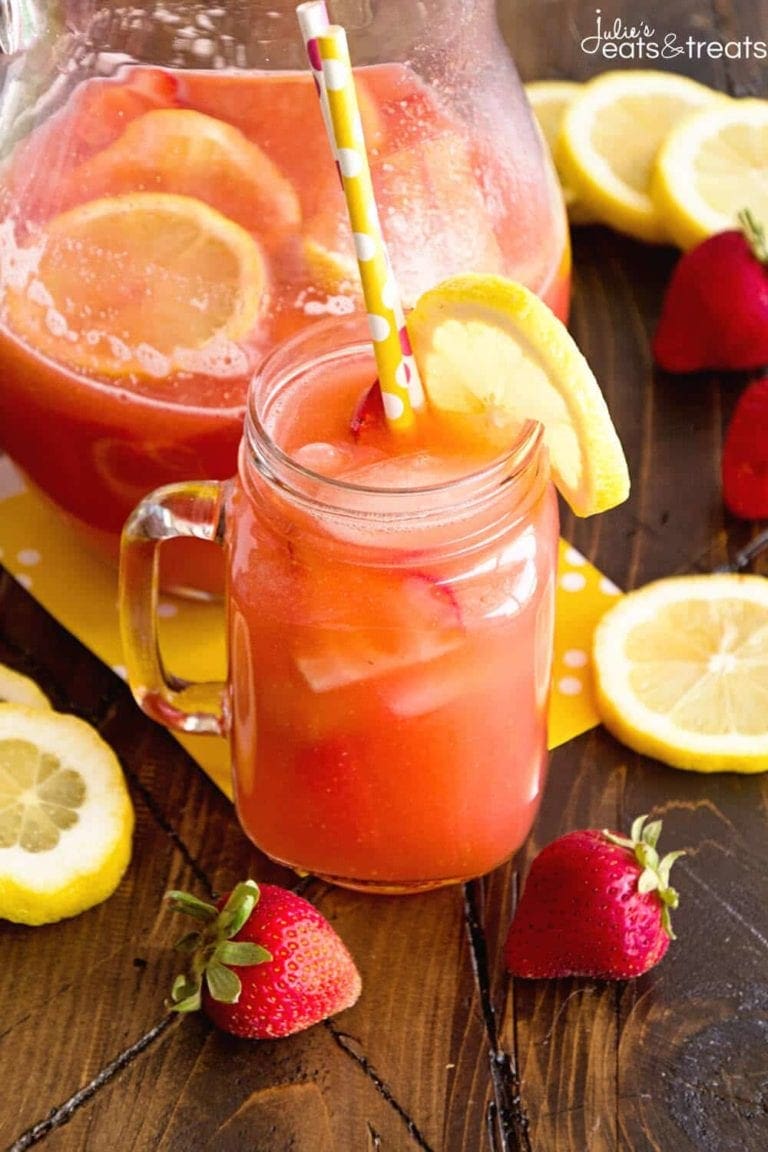 Rainbow Sangria Recipe – Julie's Eats & Treats
Delicious, Fruit Sangria that has all the colors of the Rainbow! Simple, Easy and the Perfect Drink to Relax with!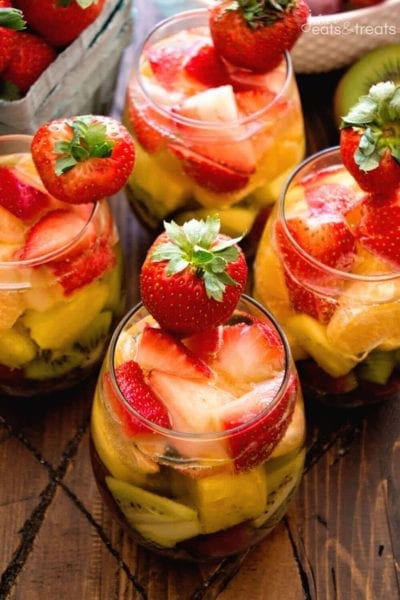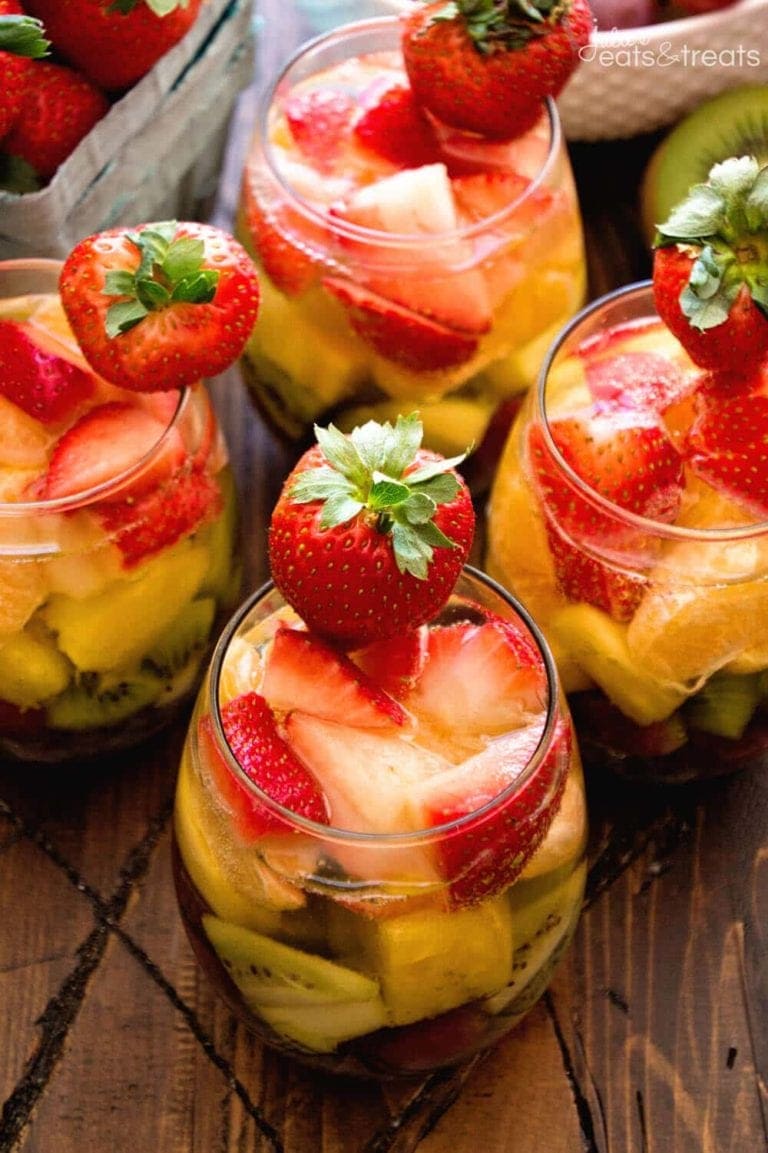 Mimosa Floats – Julie's Eats & Treats
Your Favorite Mimosa Dressed Up with Ice Cream! How Can You Not Love This?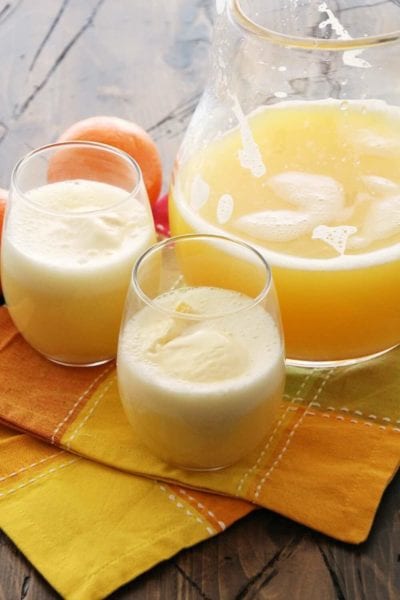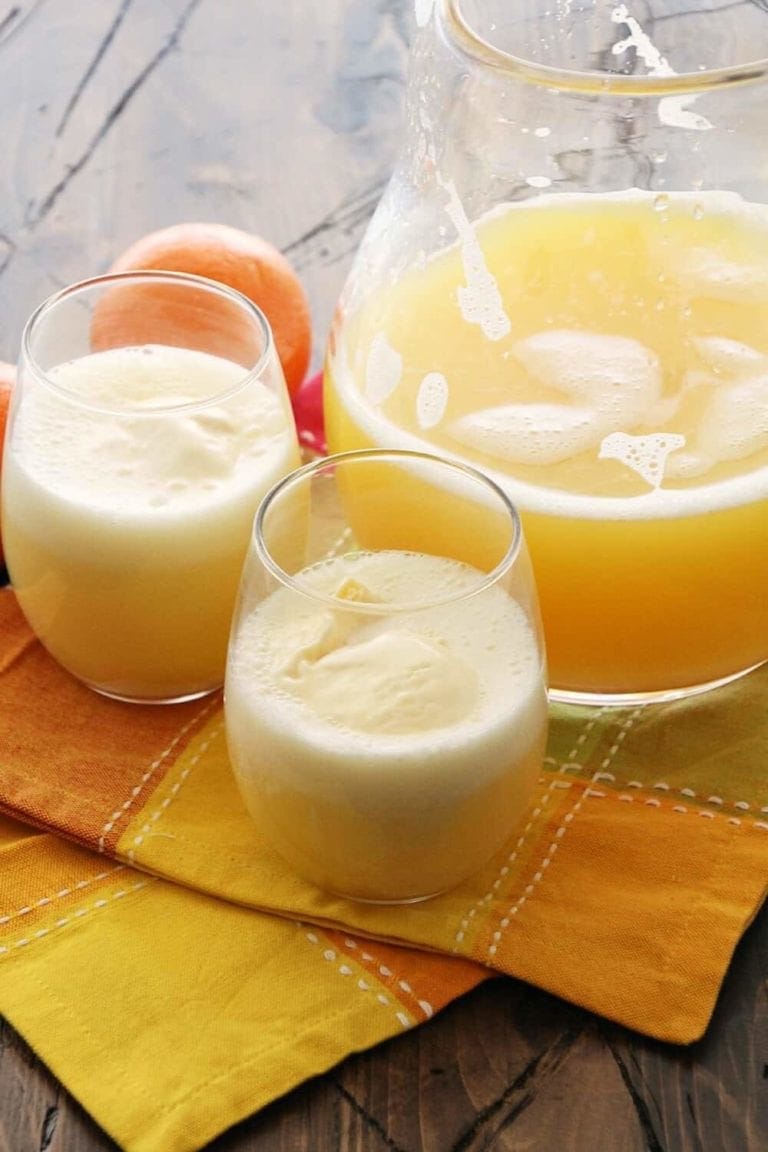 Strawberry Bellini Recipe – Julie's Eats & Treats
Delicious, Easy Bellini Recipe Perfect for Celebrating! Fresh Strawberries, Brandy and Sparkling Moscato Make this a Festive Drink!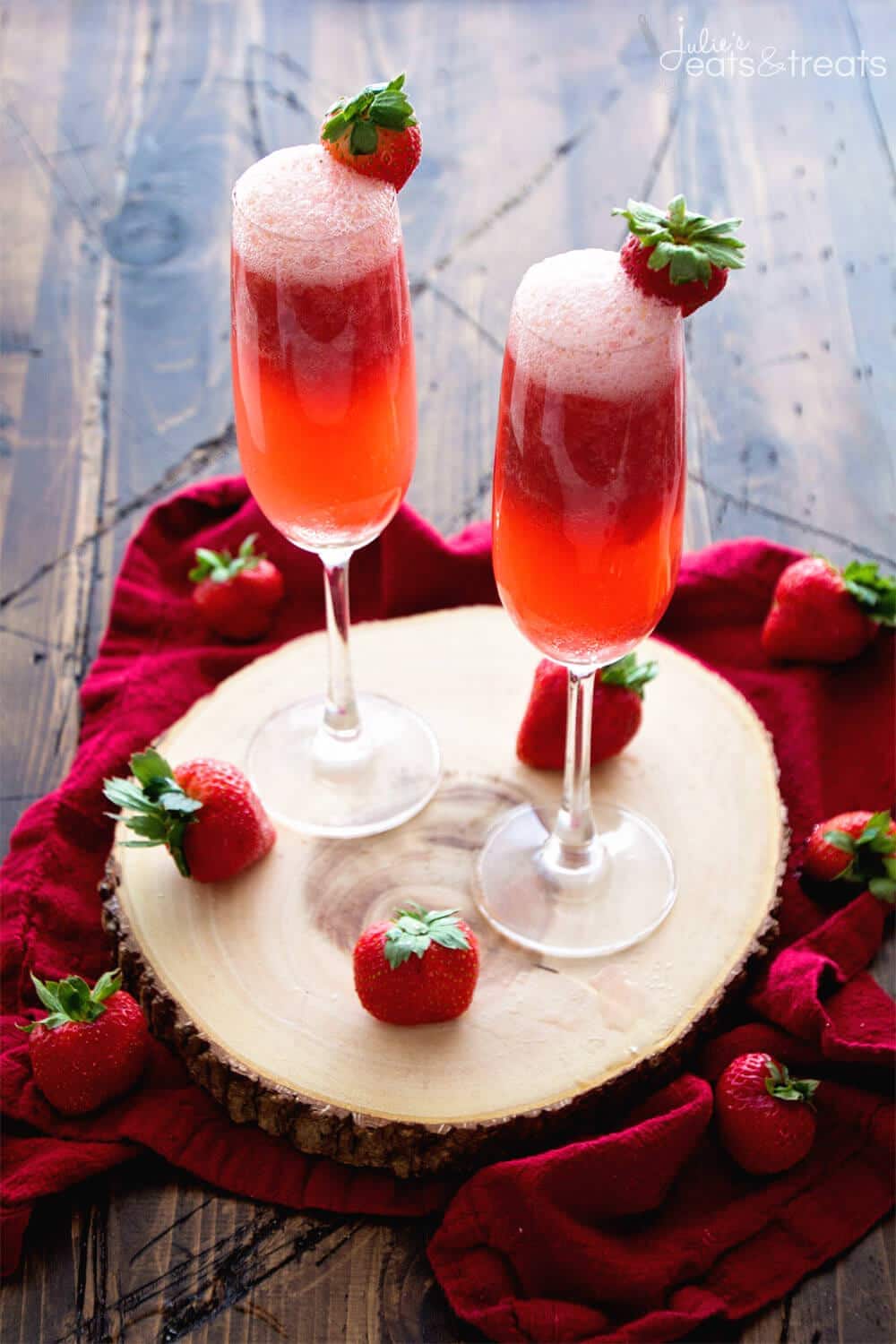 Arnold Palmer Tea – Julie's Eats & Treats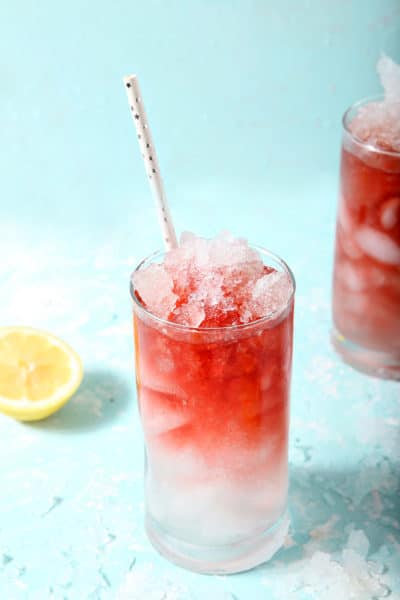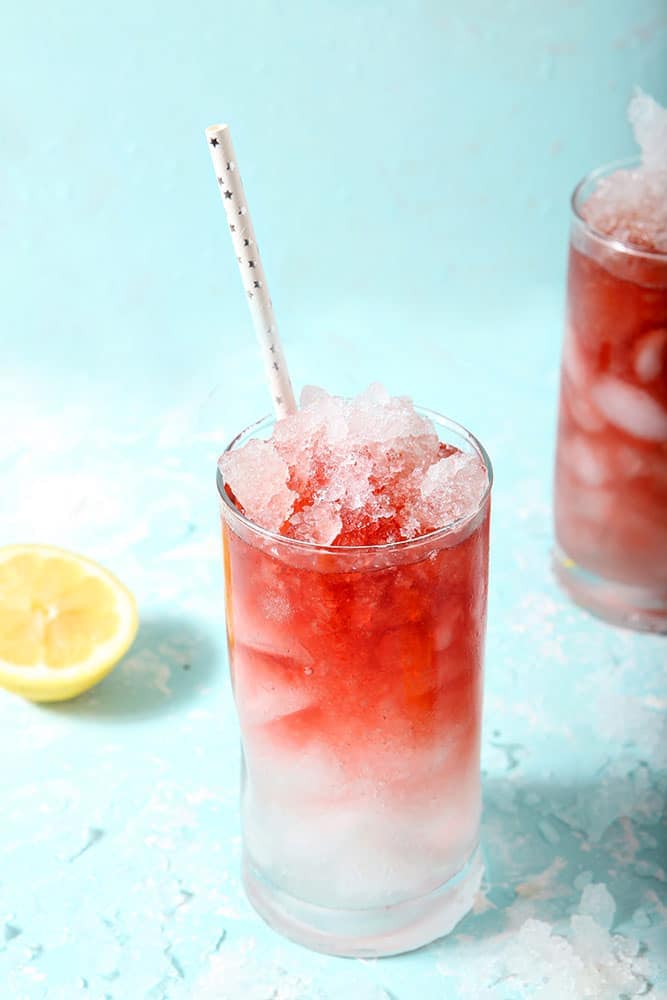 Pink Moscato Lemonade – Julie's Eats & Treats
Pink Lemonade spiked with Moscato, Loaded with Raspberries and Bubbly!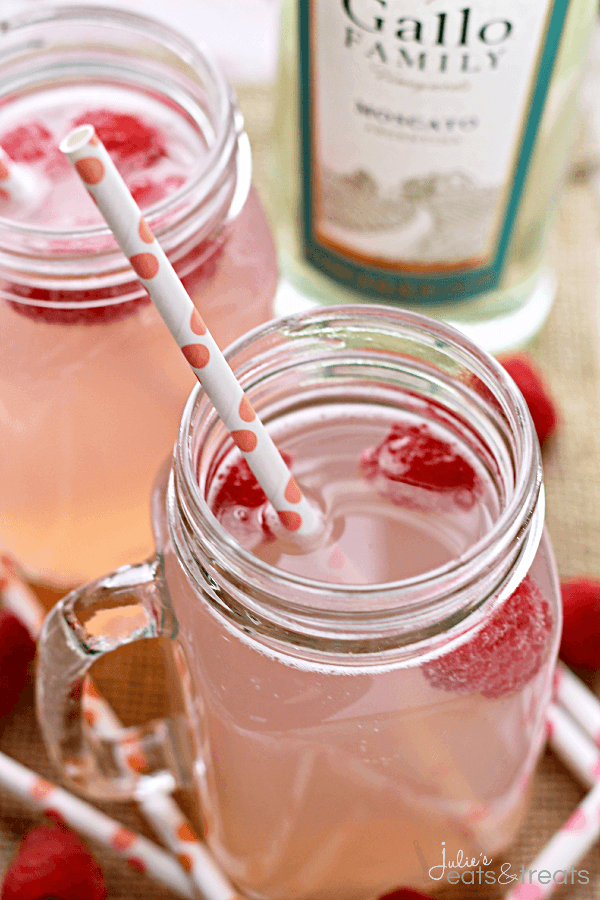 Blueberry Sangria – Julie's Eats & Treats
You won't be able to stop with just one of these fabulous drinks! A mixture of Chardonnay, Pink Lemonade, Brandy, Sprite and Blueberries will have you coming back for more!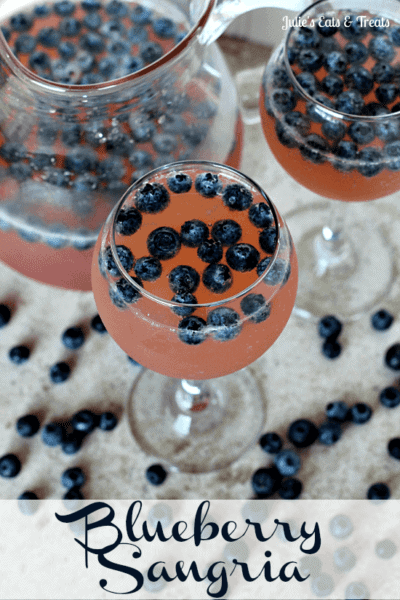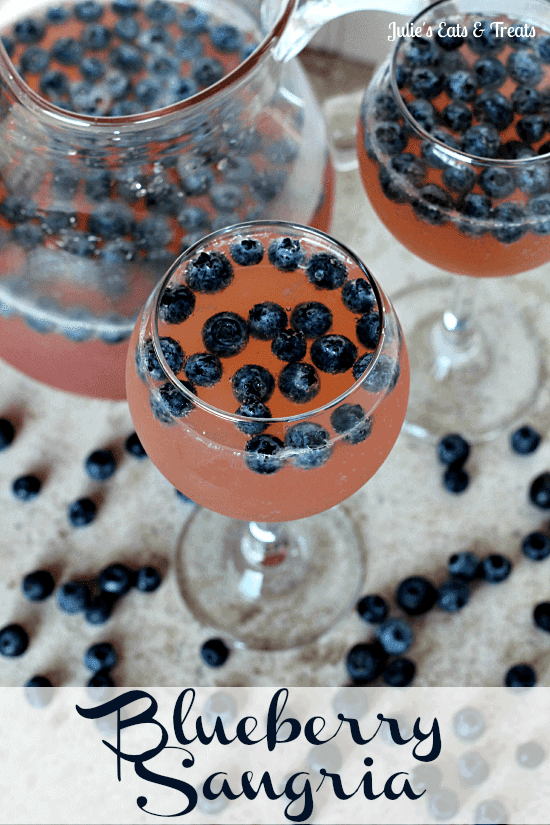 Shirley Temple Drink is the best mocktail to serve to kids, expecting mothers, designated drivers or anyone that loves a fun, sweet beverage at a party without the alcohol. They are super easy to make with only three ingredients. Kids LOVE them because they feel fancy drinking them. Such a fun, classic non-alcoholic drink for everyone!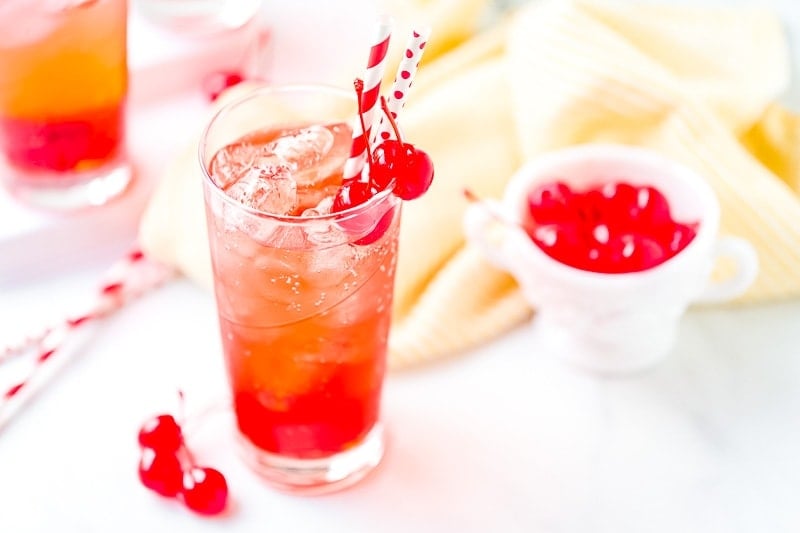 Rum Slush – The Kitchen Is My Playground
With its refreshing citrus taste and super-cool slushiness, Rum Slush is simply perfect for sipping on those hot summer days.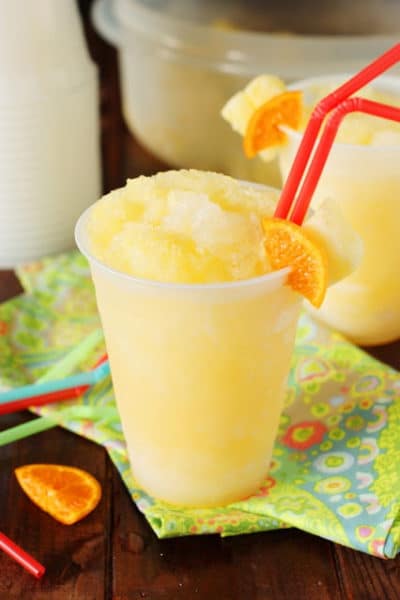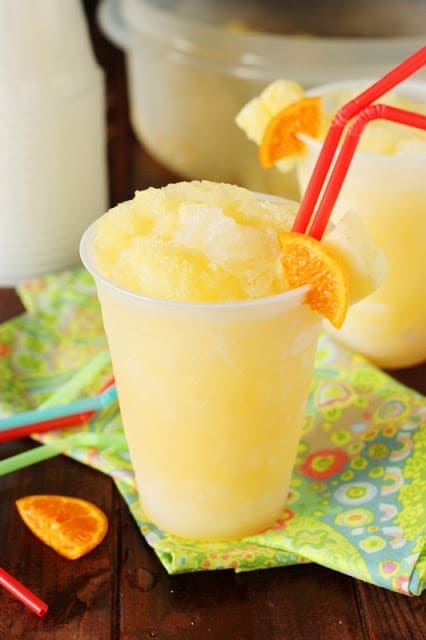 Watermelon Peach Frozen Rosé – The Little Epicurean
Summer means it's Frozen Rosé season! This Watermelon Peach Frosé is made with frozen seedless watermelon chunks, frozen peach slices, a touch of agave nectar, and an entire bottle of chilled rosé wine.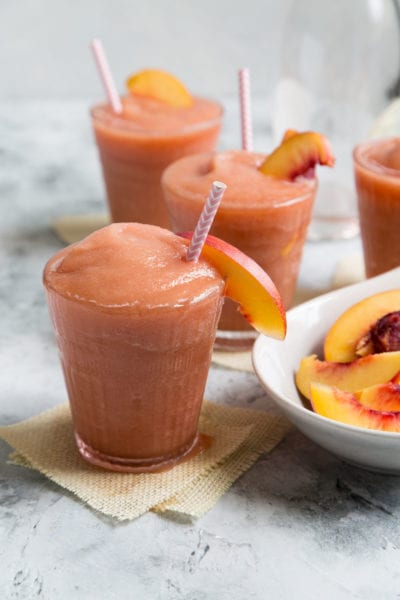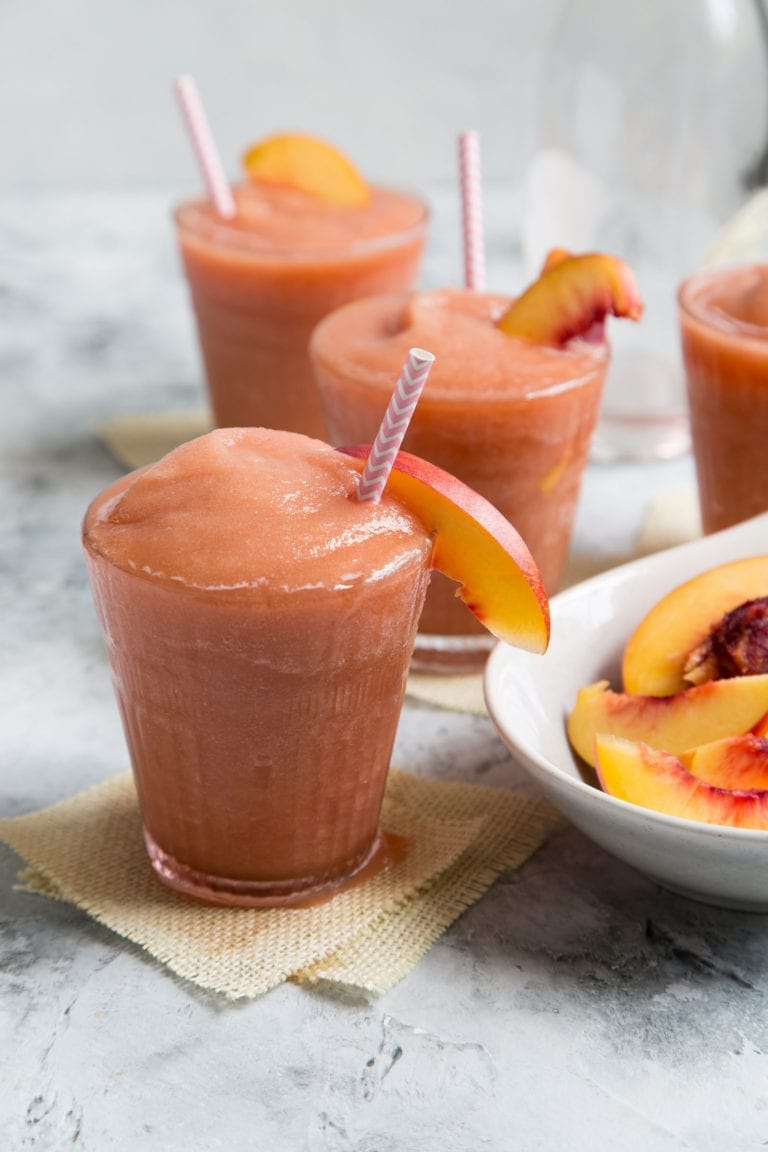 Coconut Mojito – The Kitchen Is My Playground
Ditch the margaritas, and enjoy a refreshing Coconut Mojito for your Cinco de Mayo … or any day … sipping. Such a delicious combination of fresh mint, lime, & coconut!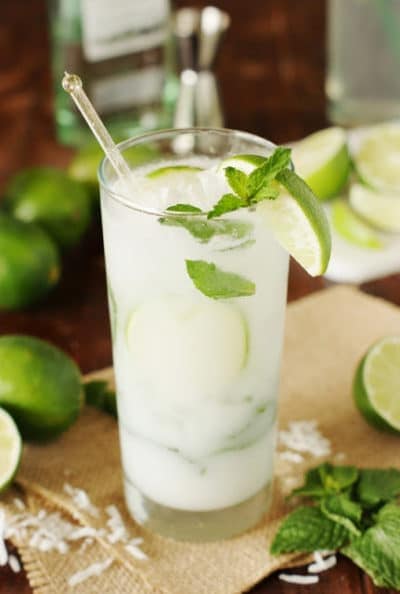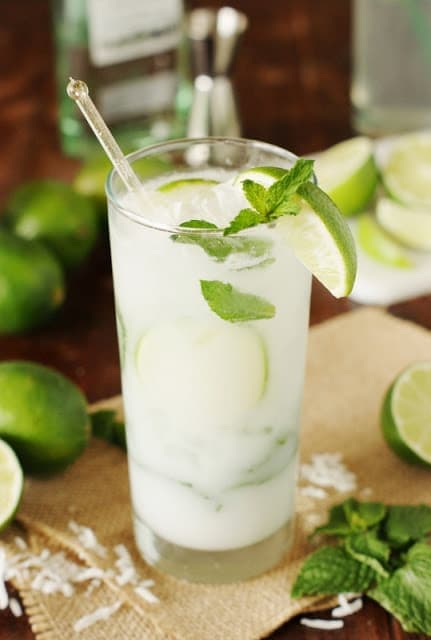 Moroccan Spiced Mint Tea Julep – Home Cooking Memories
This Moroccan Spiced Mint Tea Julep cocktail recipe post is sponsored by Cost Plus World Market. It features a sweet and spicy simple syrup, Moroccan mint iced tea, and bourbon.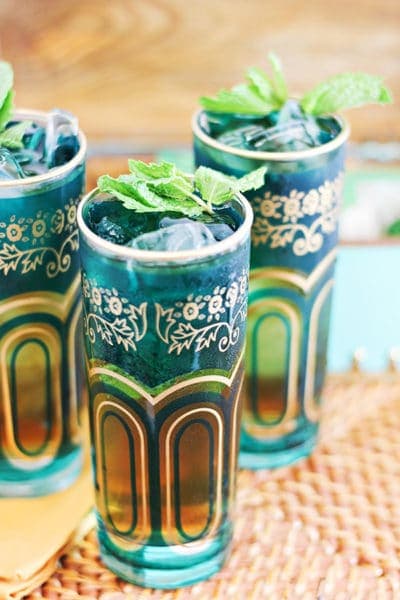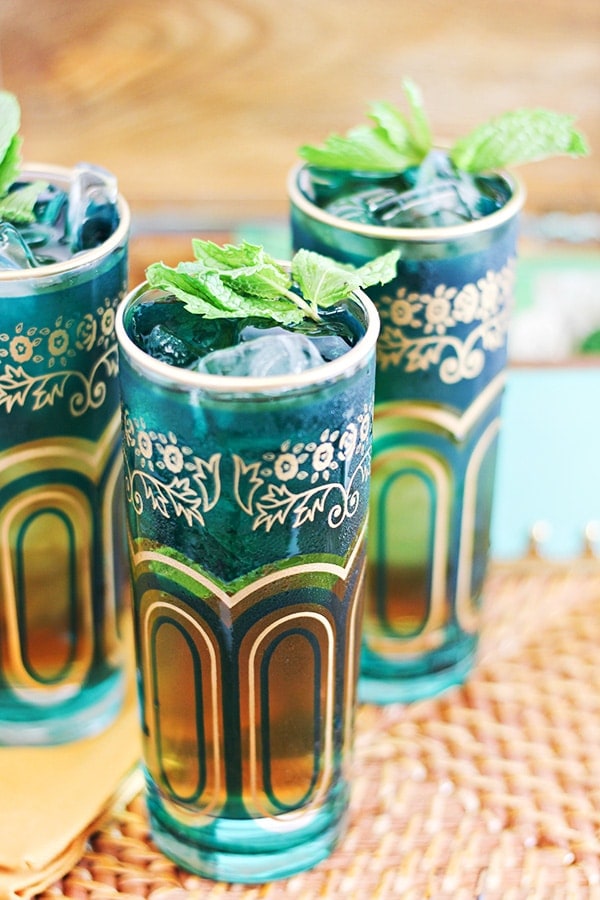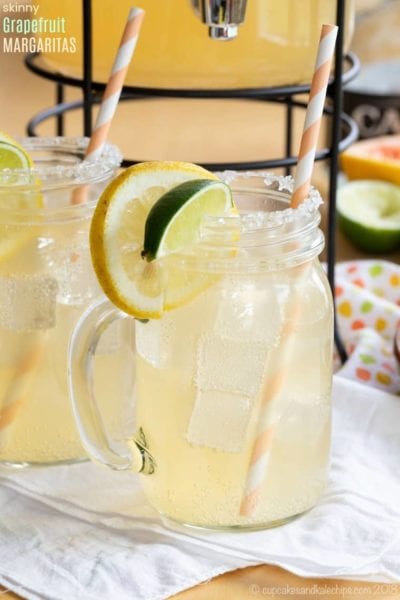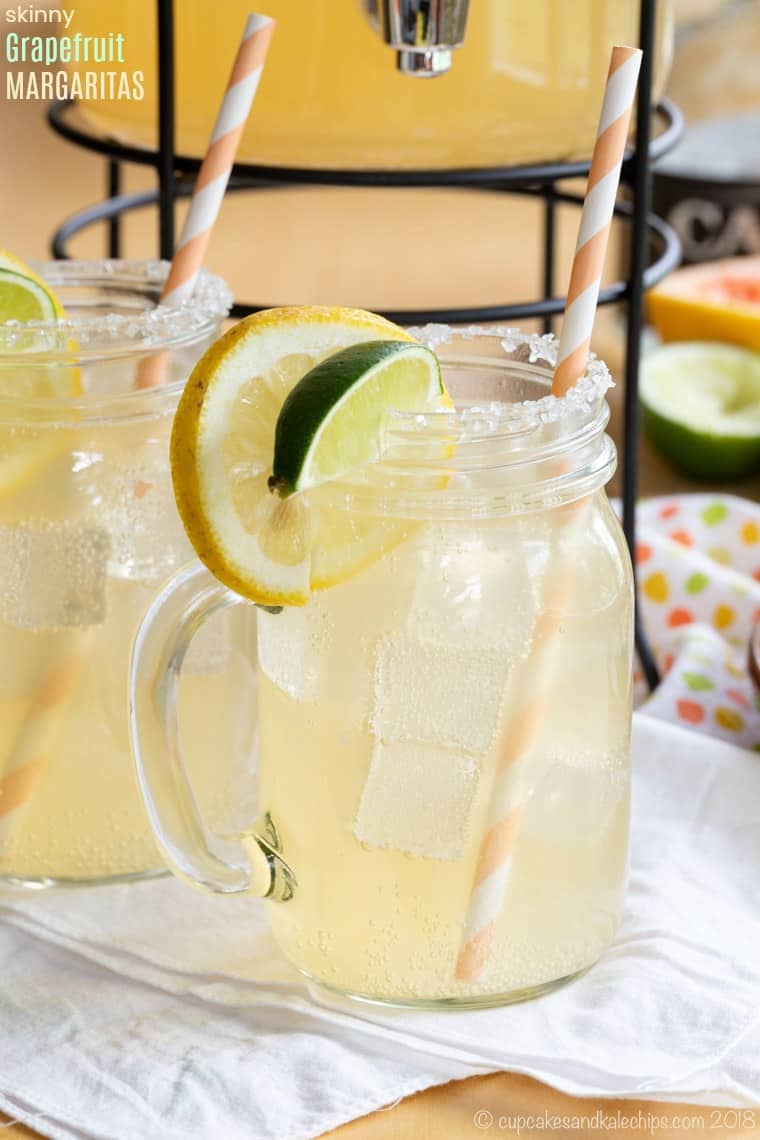 Instant Pot Limoncello – The View from Great Island
If you love lemons you probably also love this gorgeous Italian lemon liqueur. It traditionally takes weeks to infuse the lemon peels into vodka ~ but the amazing Instant Pot does it in 30 minutes.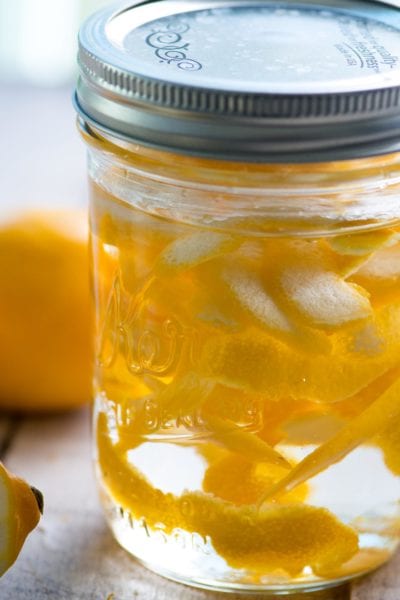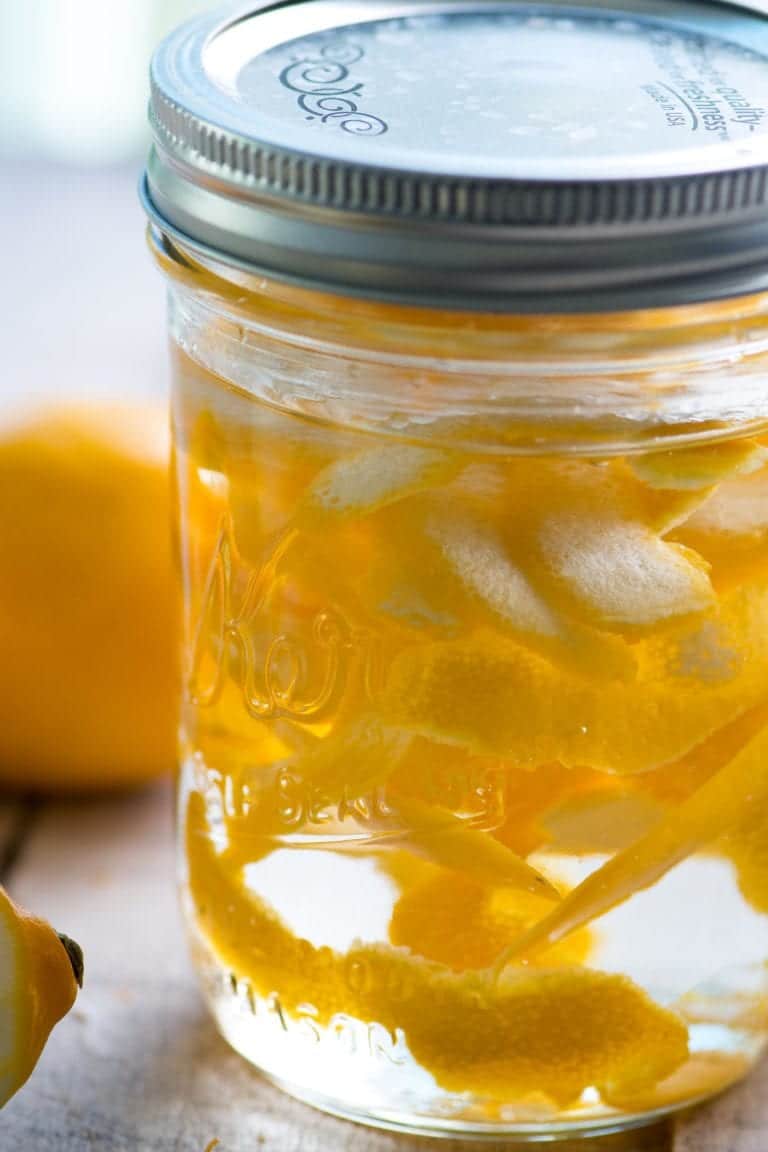 Tiki Passion Pineapple Rum Cocktail – The Little Epicurean
Enjoy a taste of the tropics all year long with this tiki passion pineapple rum cocktail.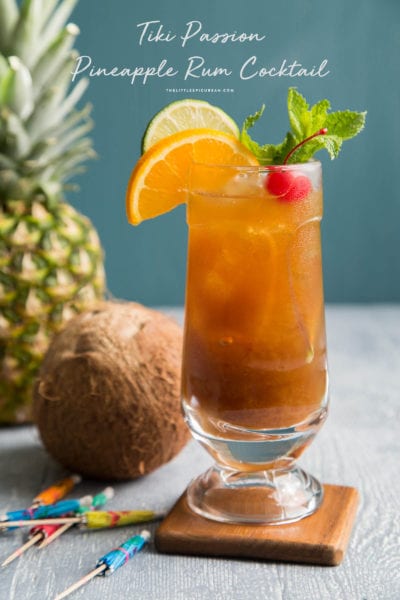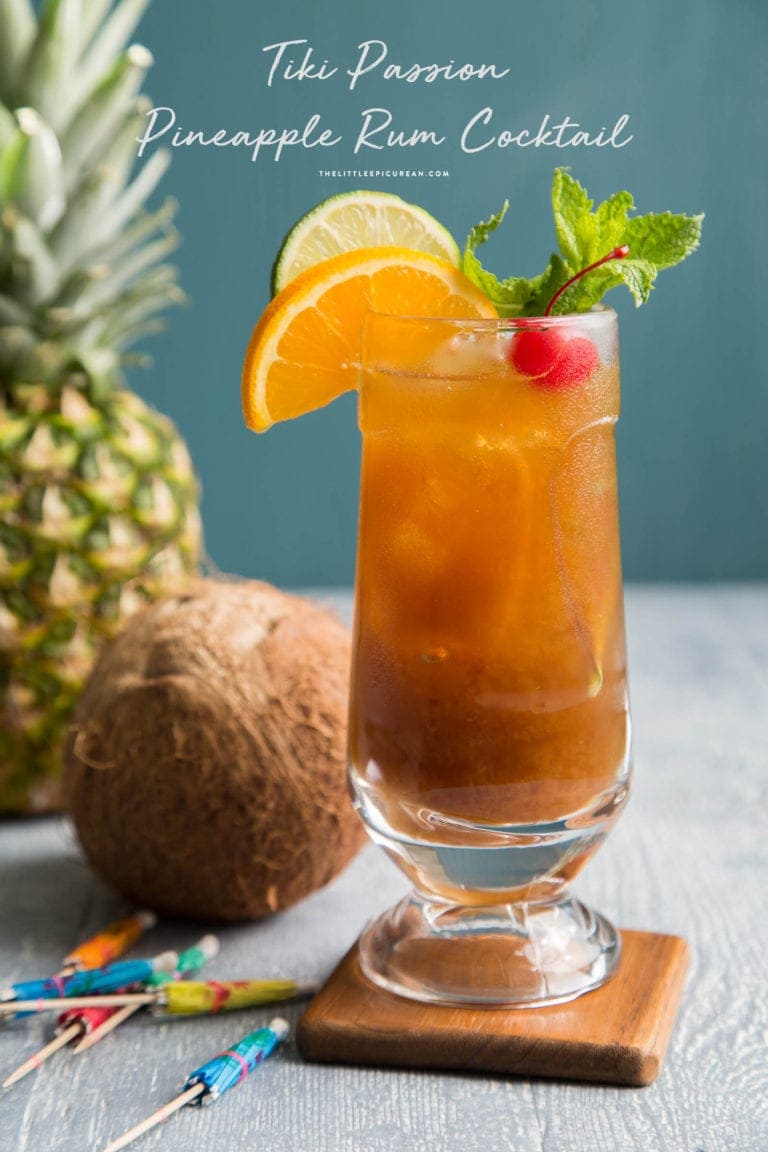 Pineapple Lemon Martini – Will Cook for Smiles
Refreshing, sweet and sour tropical Pineapple Lemon Martini. Beautiful balance of sweet and sour flavors in a perfect summer cocktail.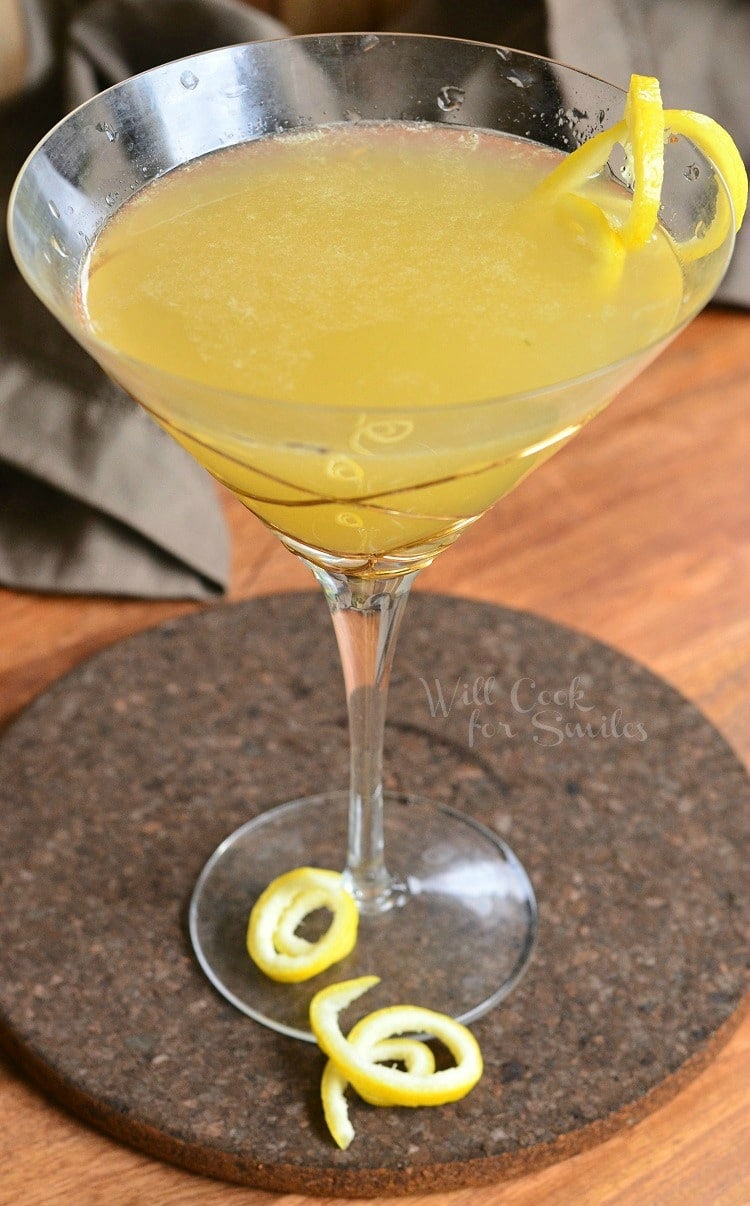 Cherry Limeade Mojito Floats – Frugal Foodie Mama 
Meet your new go-to cocktail for summertime! Refreshing lime, fresh mint, & sweet cherry come together perfectly in these frosty Cherry Limeade Mojito Floats…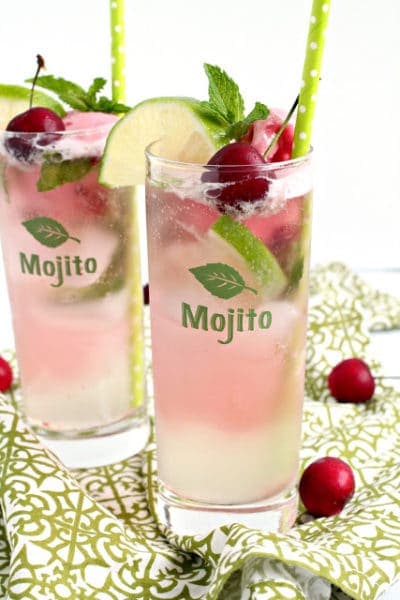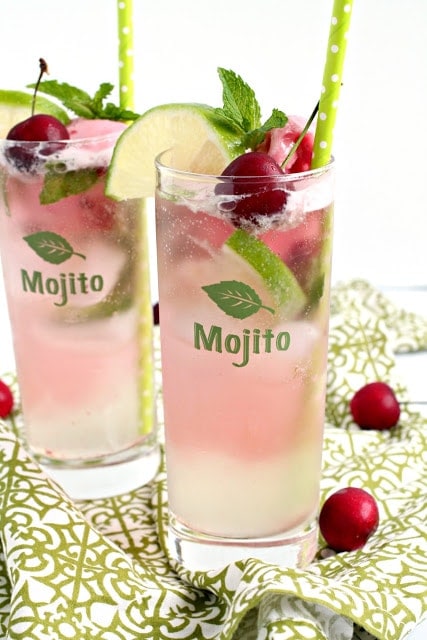 Honeysuckle Vodka Lemonade – The View from Great Island
This unique spring cocktail is made with homemade honeysuckle infused vodka and fresh squeezed lemonade…it's a super refreshing conversation starter, and the honeysuckle vodka is ready in 24 hours ~ can you say instant gratification?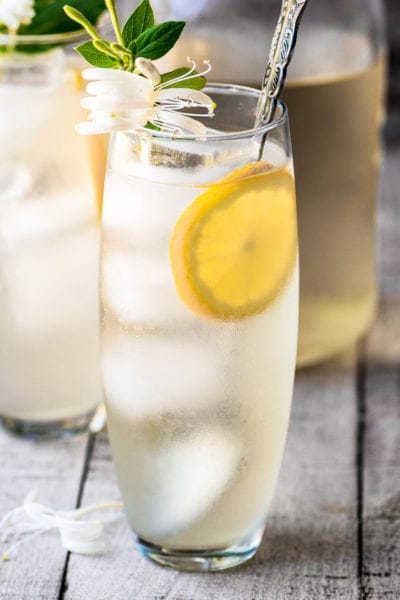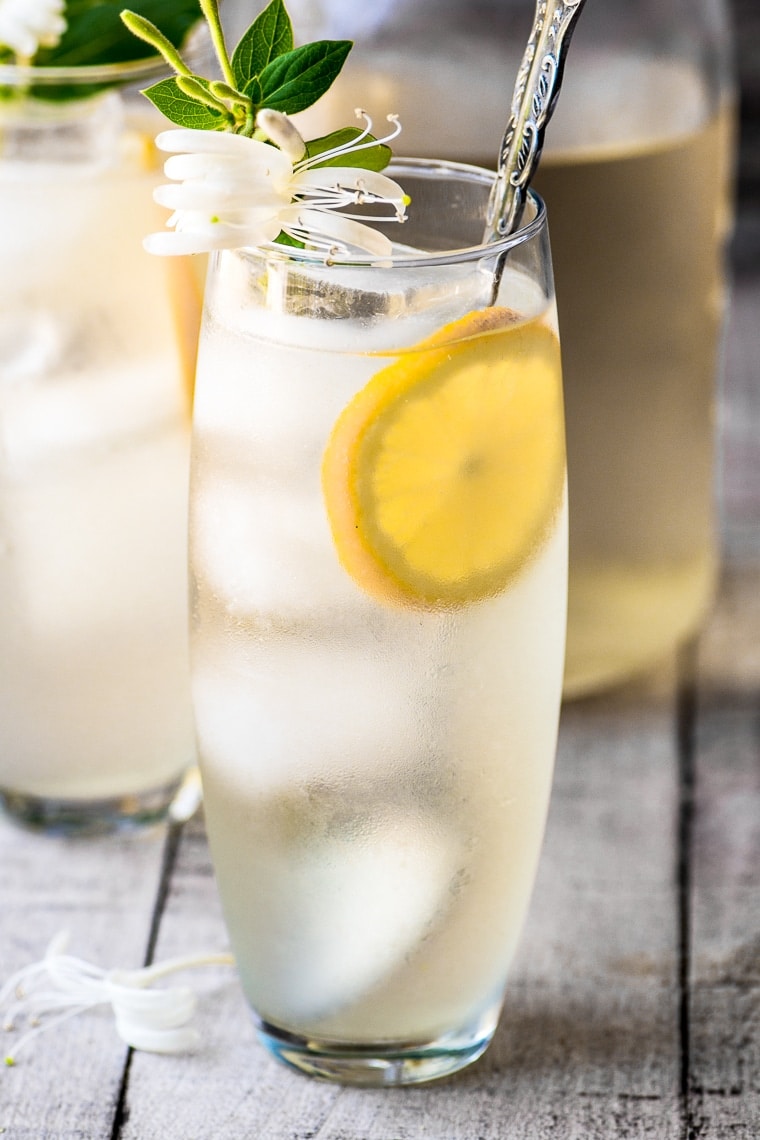 Peach Wine Slushies – Dessert For Two 
Peach wine slushies, made with just two ingredients: frozen fruit and your favorite wine. Are you ready for summer?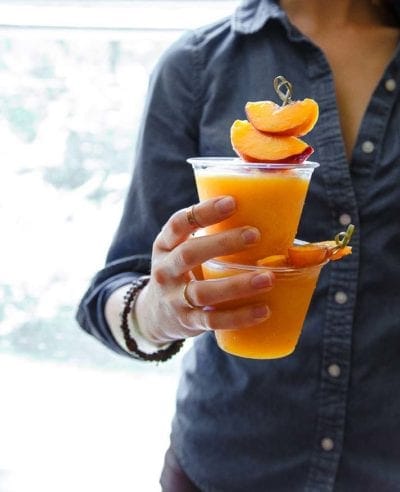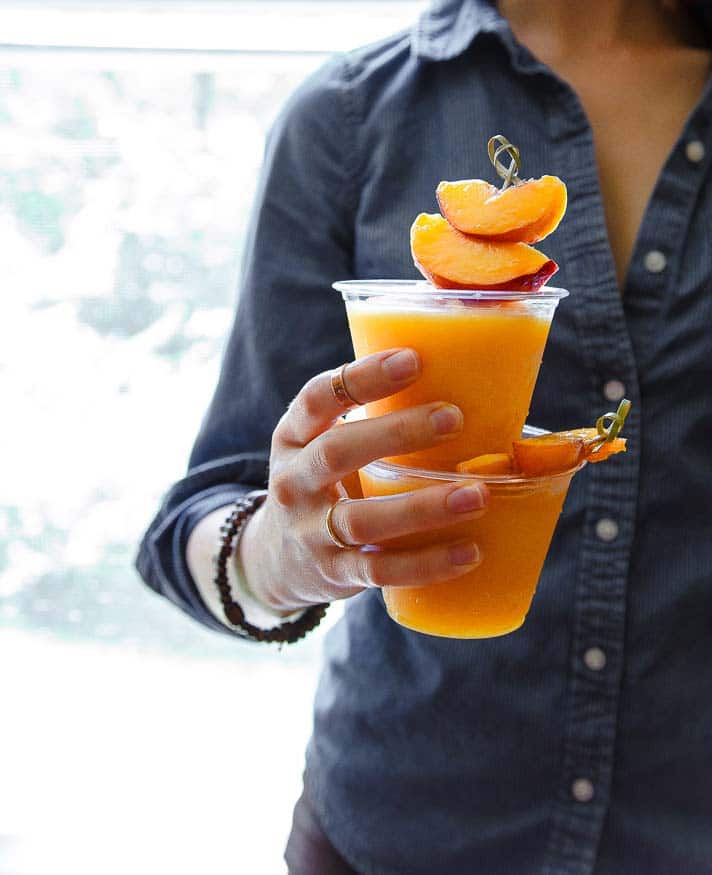 Peach Champagne Punch – Julie Blanner
A fun & refreshing champagne punch cocktail that is as flavorful as it is refreshing! This perfectly spiked punch is an excellent addition to any brunch.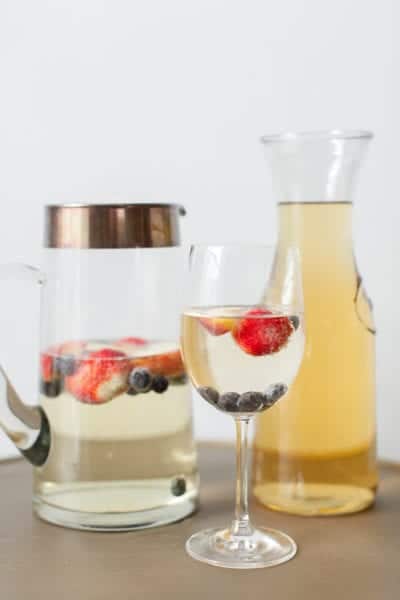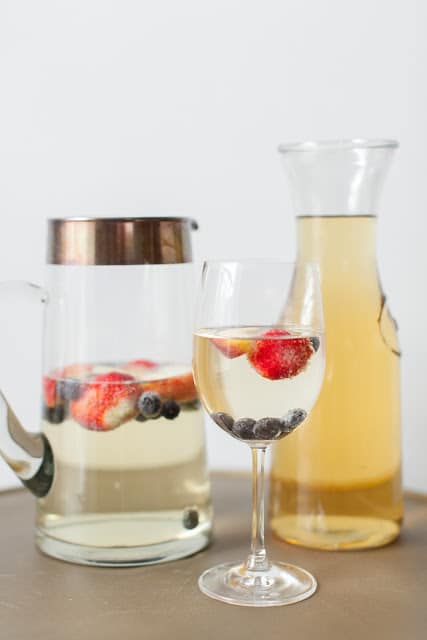 Cantaloupe Ginger Cocktails – Lexi's Clean Kitchen 
If you are outside BBQing today, these Cantaloupe Ginger Cocktails are a must. They are refreshing, tasty, and lightened up from your average cocktail!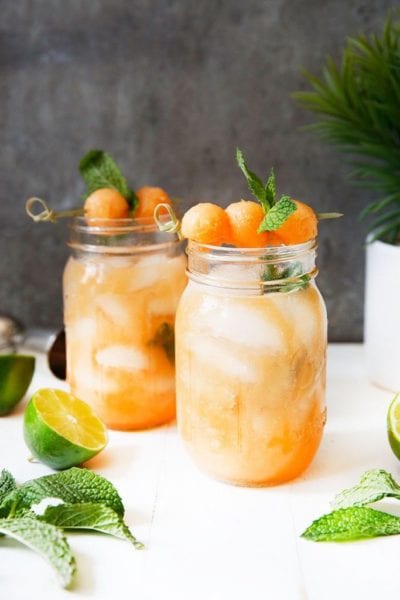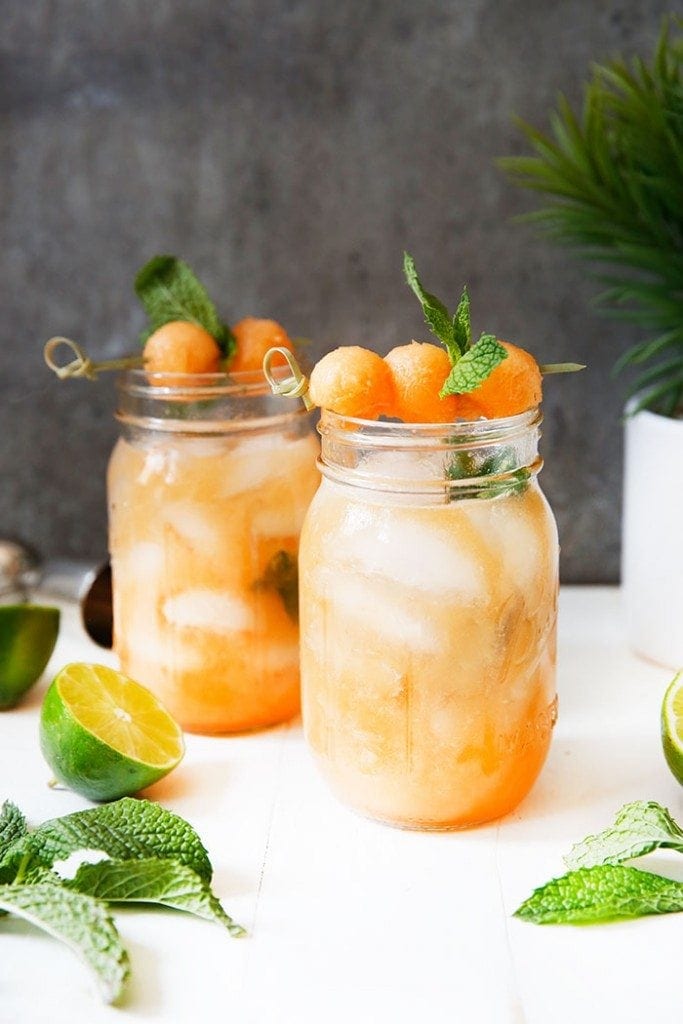 Fruit Mojitos – Sweet & Savory Meals
Fruit Mojitos are so easy to make, they are also pretty and refreshing, the perfect summer drink. Check them here in four flavors: Raspberry, Blackberry, Pineapple and Watermelon.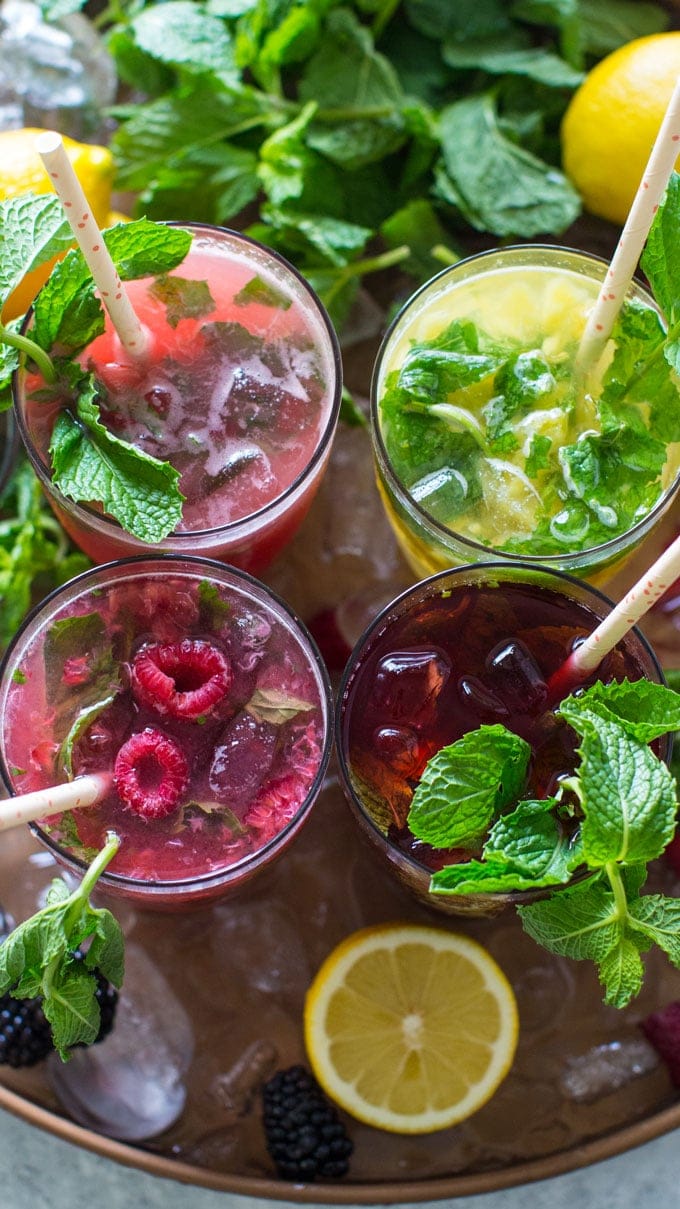 Watermelon Malibu Slush – Amanda's Cookin
This Watermelon Malibu Slush has just a handful of ingredients and is perfect for keeping in the freezer for impromptu cocktail hours all summer!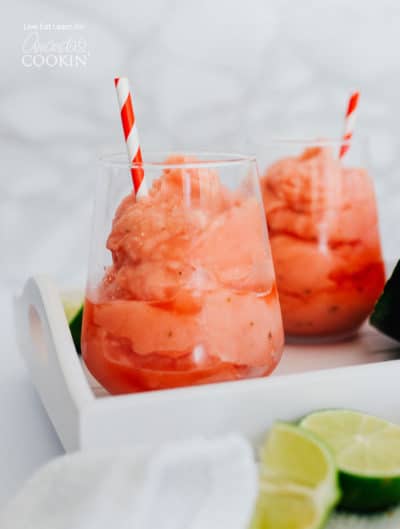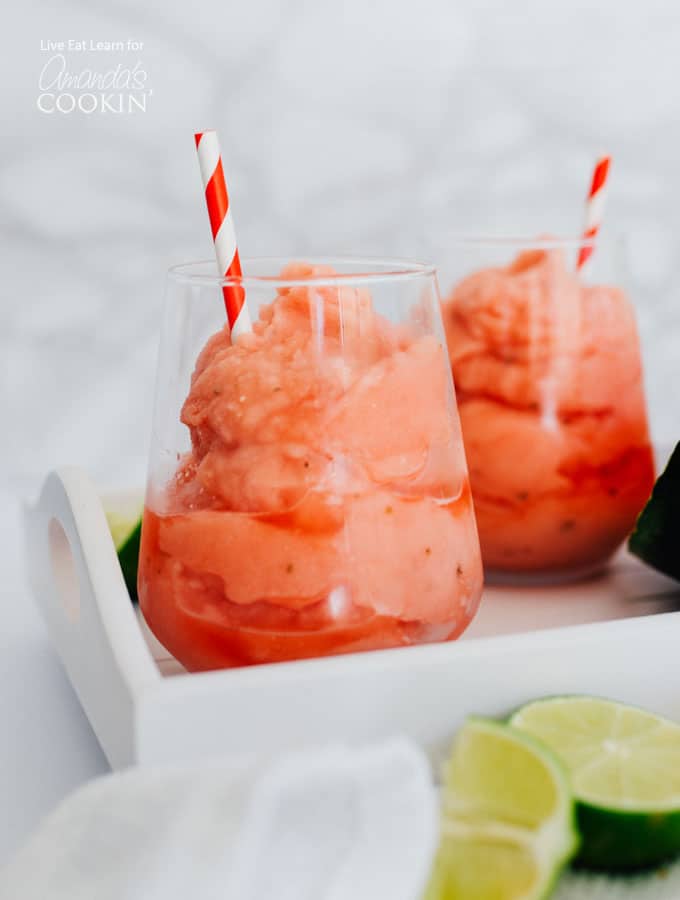 Spicy Mango Citrus Cocktail – Tasting Page 
Freshen up your summer drink with this fresh fruit mango cocktail with orange, lime and mint. No refined sugar is added. The sweetness is all from fresh fruit.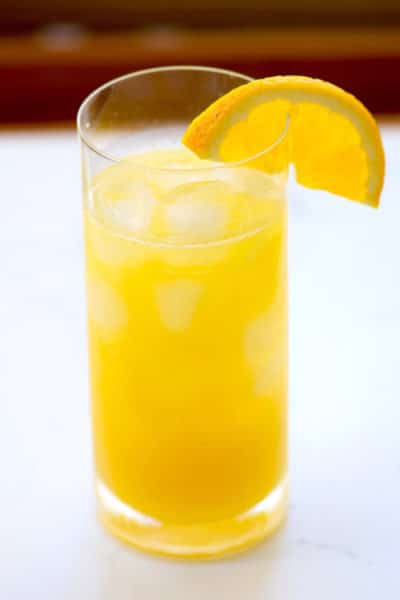 Boozy Frosé – Iowa Girl Eats
Boozy Frosé is a wine-based summery slushie that's cold and refreshing…and for adults only! This easy cocktail recipe will be a hit at happy hour.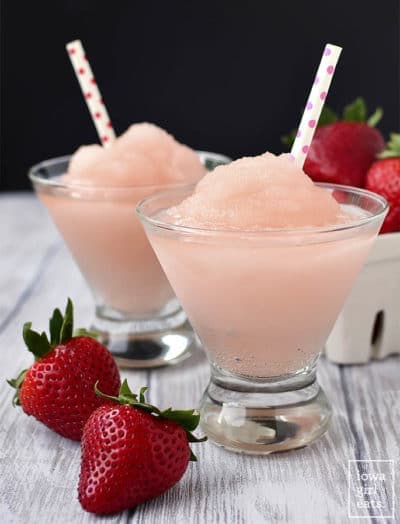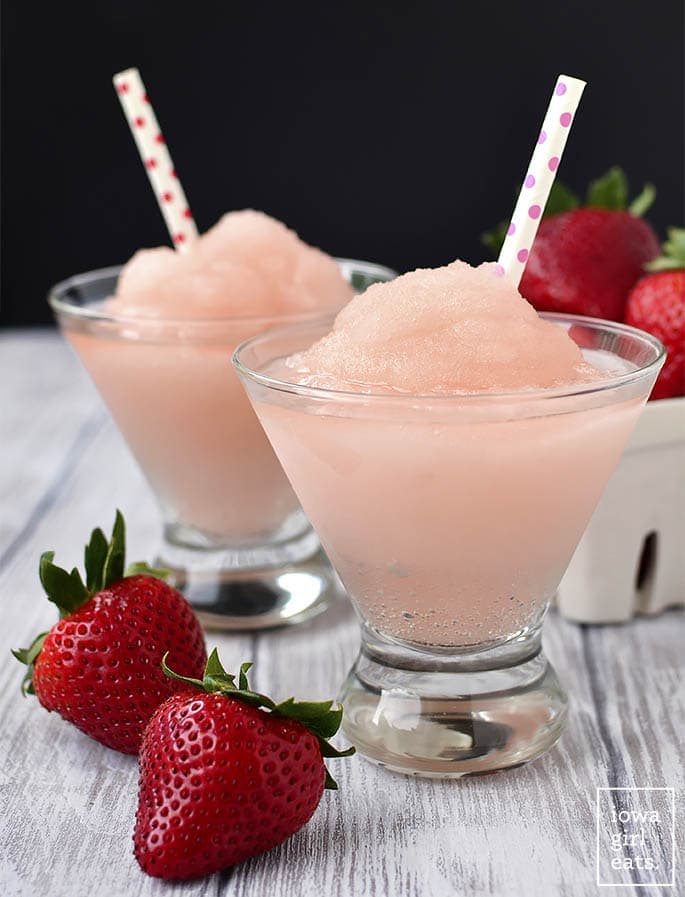 Frozen Blueberry Mojito – Life Tastes Good
Frozen Blueberry Mojito is made with fresh ingredients to maximize flavor. This refreshing mocktail can be enjoyed by all ages or you can add rum for an adult only party. Either way it is fruity and delicious!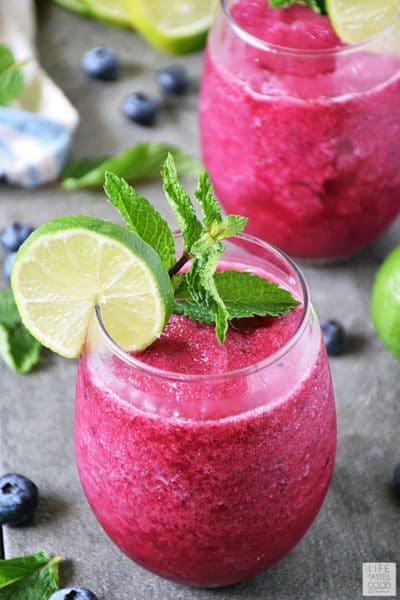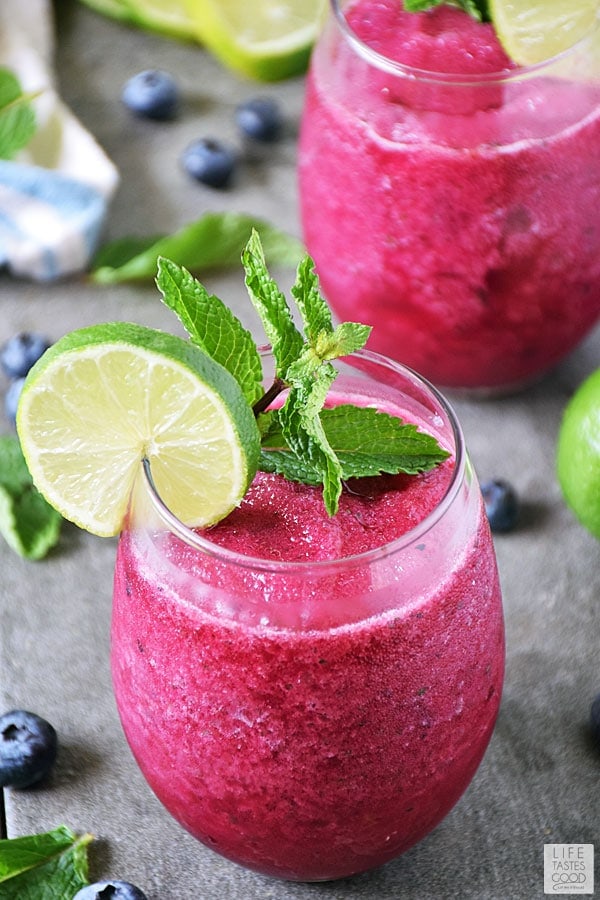 Blueberry Peach Spritzer – Beyond Frosting
This Blueberry Peach Spritzer is an easy way to impress your friends with a homemade cocktail. A simple blueberry syrup is combined with peach juice concentrate and mixed with Prosecco or seltzer.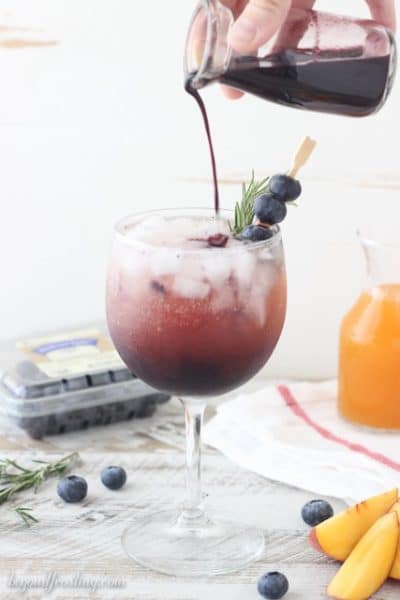 These Sangria Jello Shots are SUPER simple, have only a few ingredients you probably have on hand, and are made in just a couple hours! Perfect for summer BBQs, parties, and more!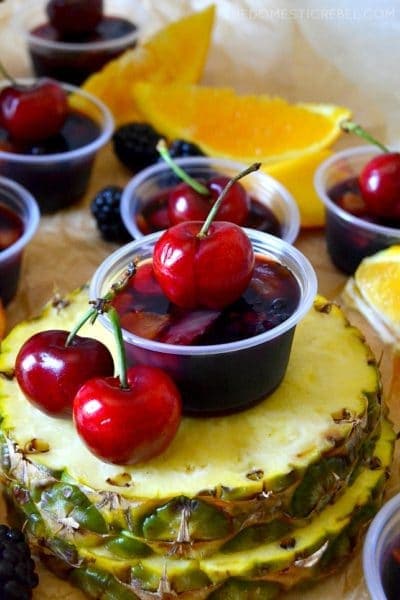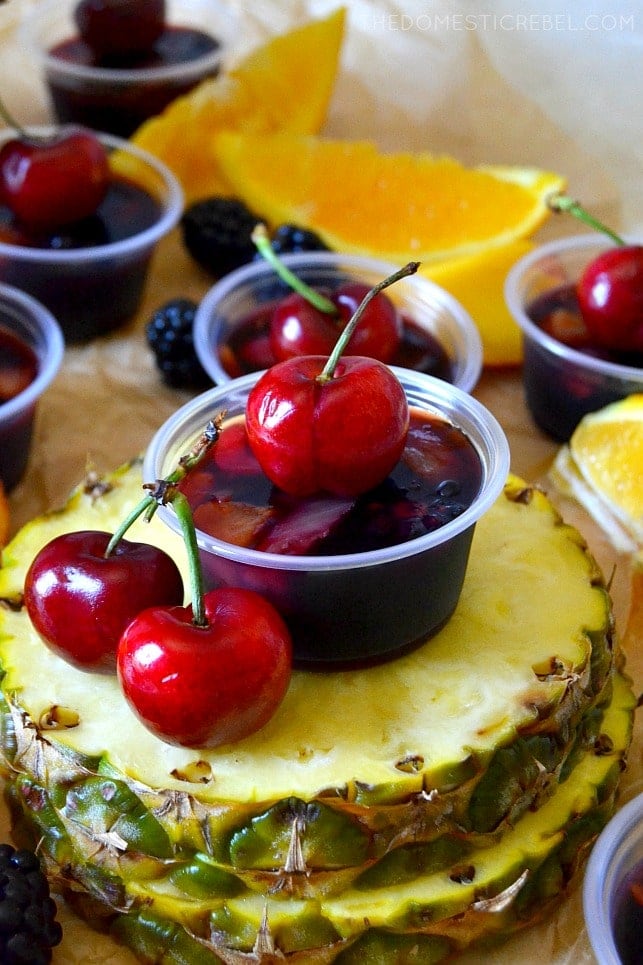 Watermelon Mint Gin Fizz – Frugal Foodie Mama
Your favorite gin comes together perfectly with fresh watermelon, sweet mint, & some bubbly club soda to make this simple & refreshing Watermelon Mint Gin Fizz…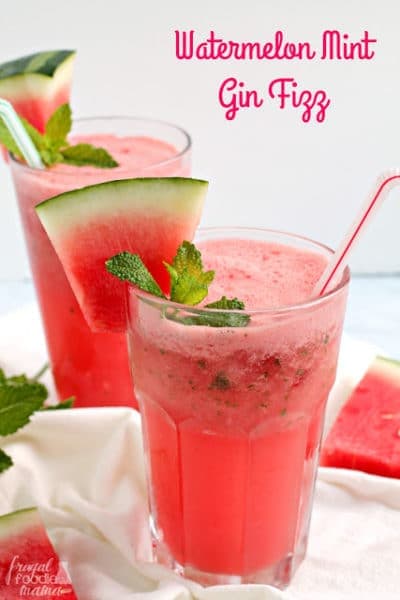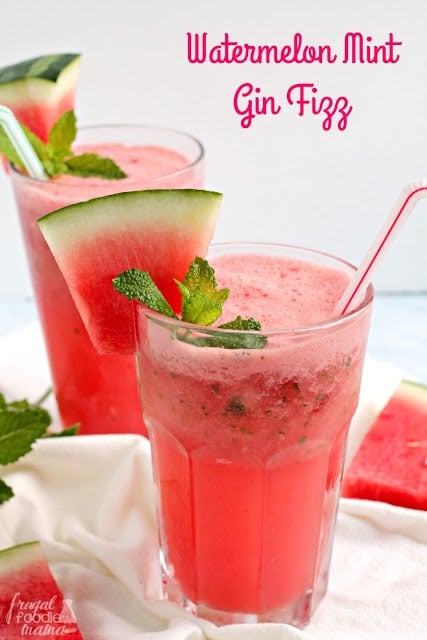 Prosecco and Elderflower Spritzers – Letty's Kitchen
Three ingredients–Italian sparkling wine, a splash of sexy liqueur, and bubbly mineral water–make up this barely boozy spritzer, celebratory simplicity in a tall ice-filled glass.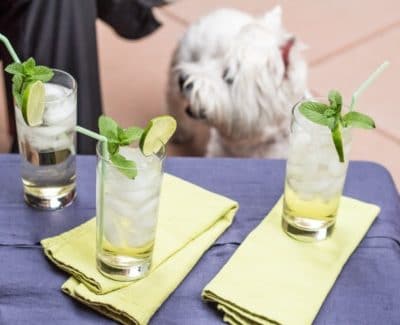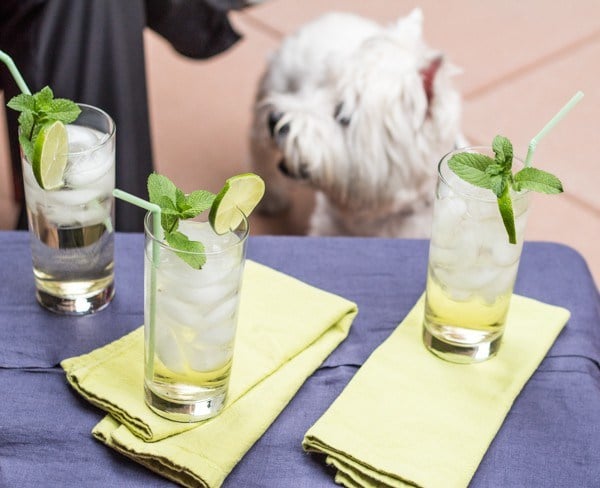 Peach Martini with Raspberry – Food Faith Fitness
This peach martini has a little raspberry vodka kick and is a lighter, adult drink that is sure to be a hit! Great for summer sipping!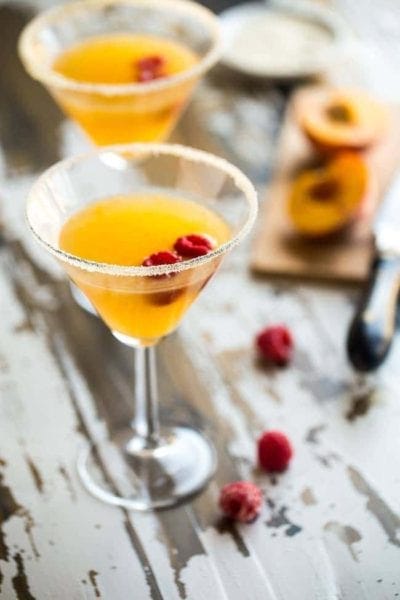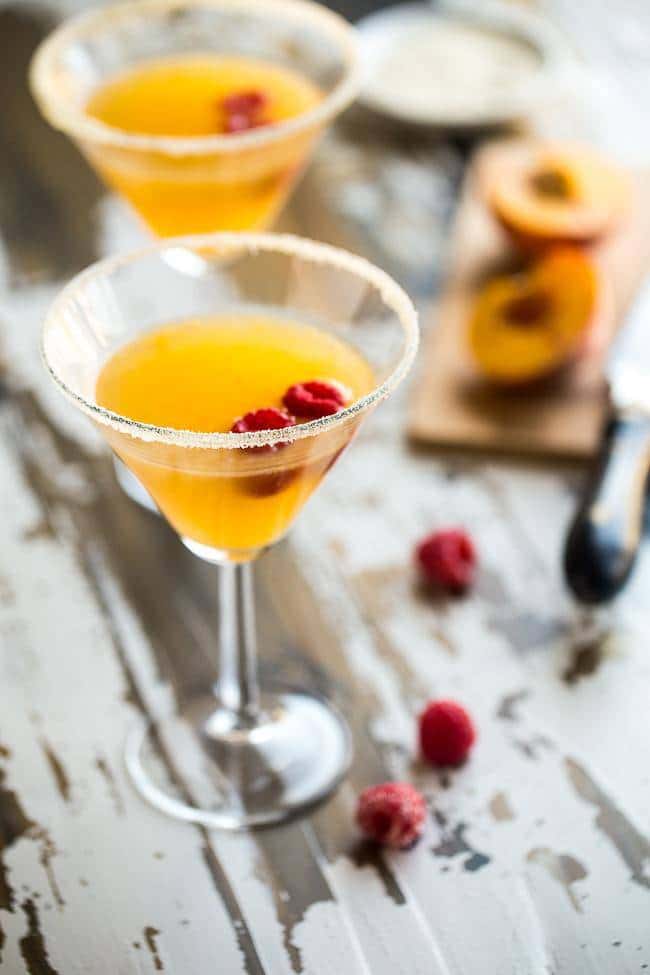 Sorrento Sunrise Cocktail – Ann's Entitles Life
The sweet-tart taste of lemon and bourbon combine to make a perfect summertime cocktail. Fresh, clean, and citrusy with just a hint of beaches and sunshine, this delightful Sorrento Sunrise Cocktail is a fabulous summer beverage.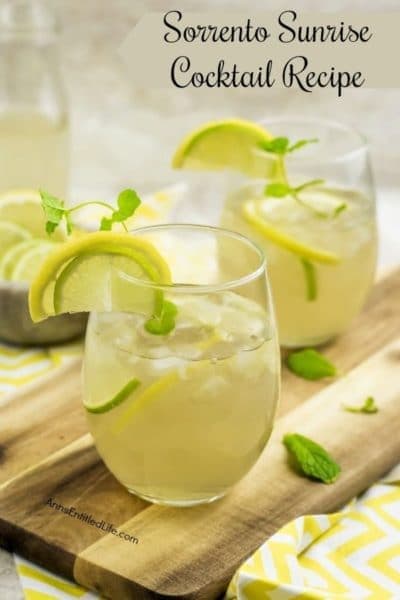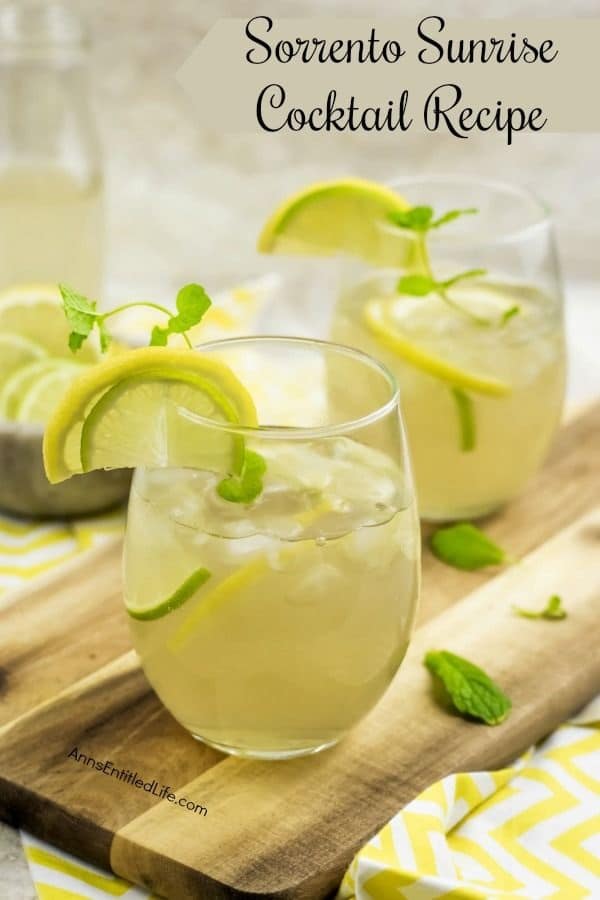 Rosemary Greyhound Cocktail – Melanie Makes
This Rosemary Greyhound Cocktail is destined to become a new favorite. Grapefruit vodka, grapefruit juice, lime juice and rosemary simple syrup are shaken together, poured over ice and then garnished with fresh rosemary and grapefruit to create this bright and flavorful drink.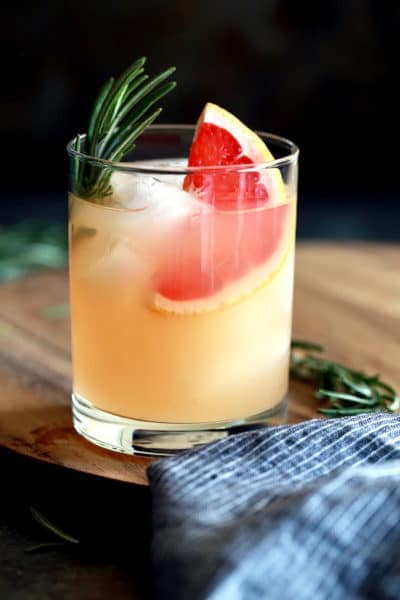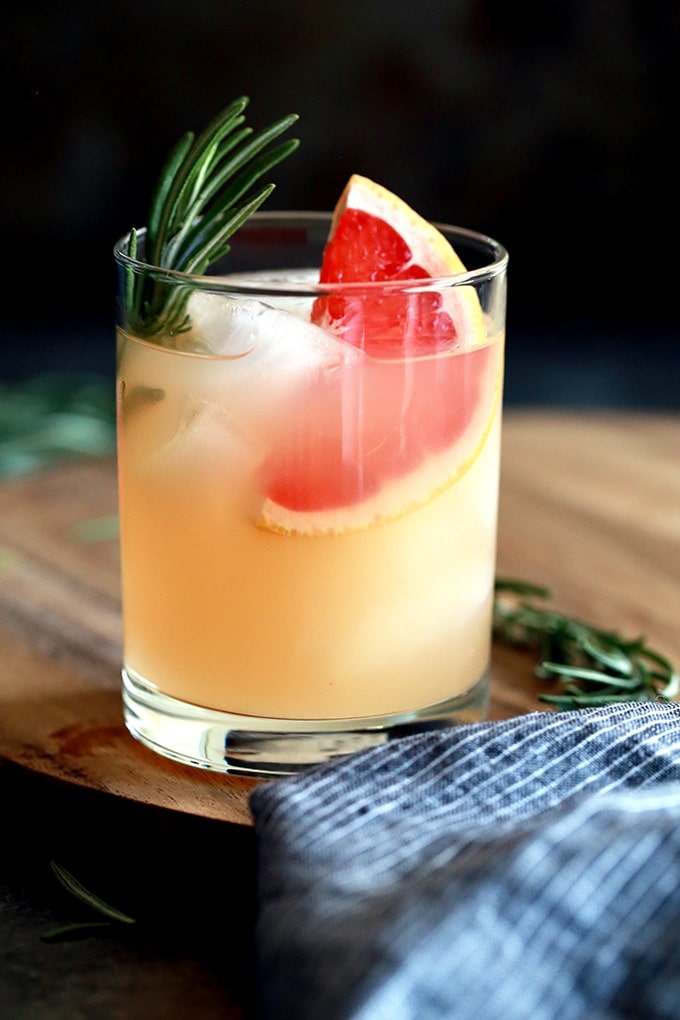 Boozy Horchata Slushies – Around My Family Table 
All the sweet amazing flavors of horchata with the smooth rum are a match made in heaven.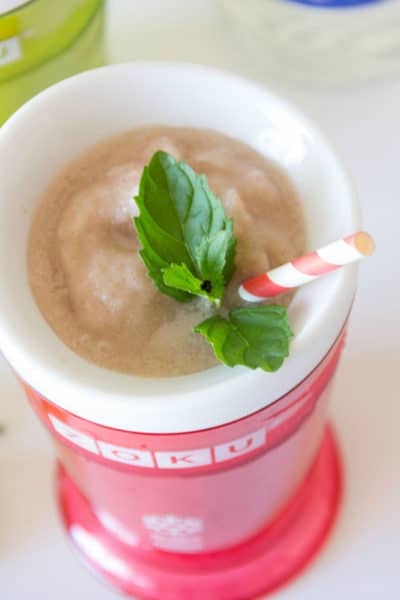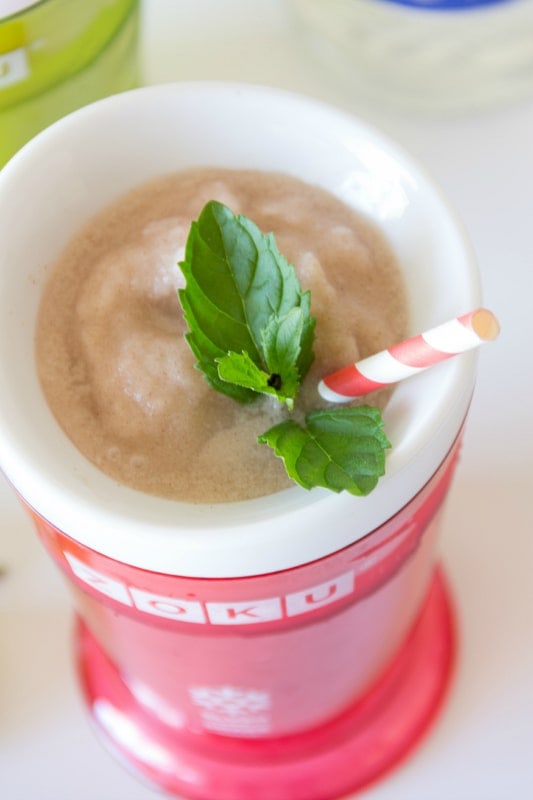 Rhubarb Margarita – A Farmgirl's Dabbles
This tart-sweet Rhubarb Margarita is made with a swirl of homemade fresh rhubarb syrup. If a Farmgirl was to have a signature drink…it would have to be this one!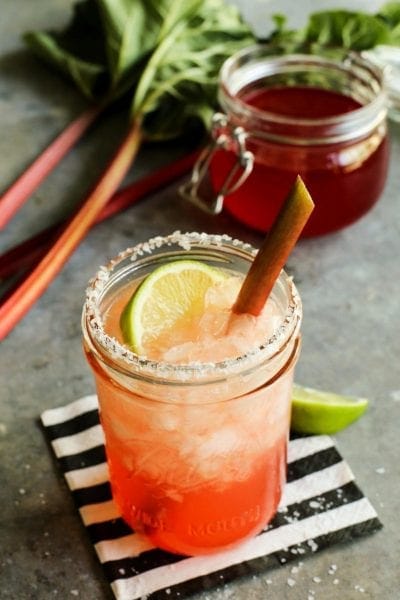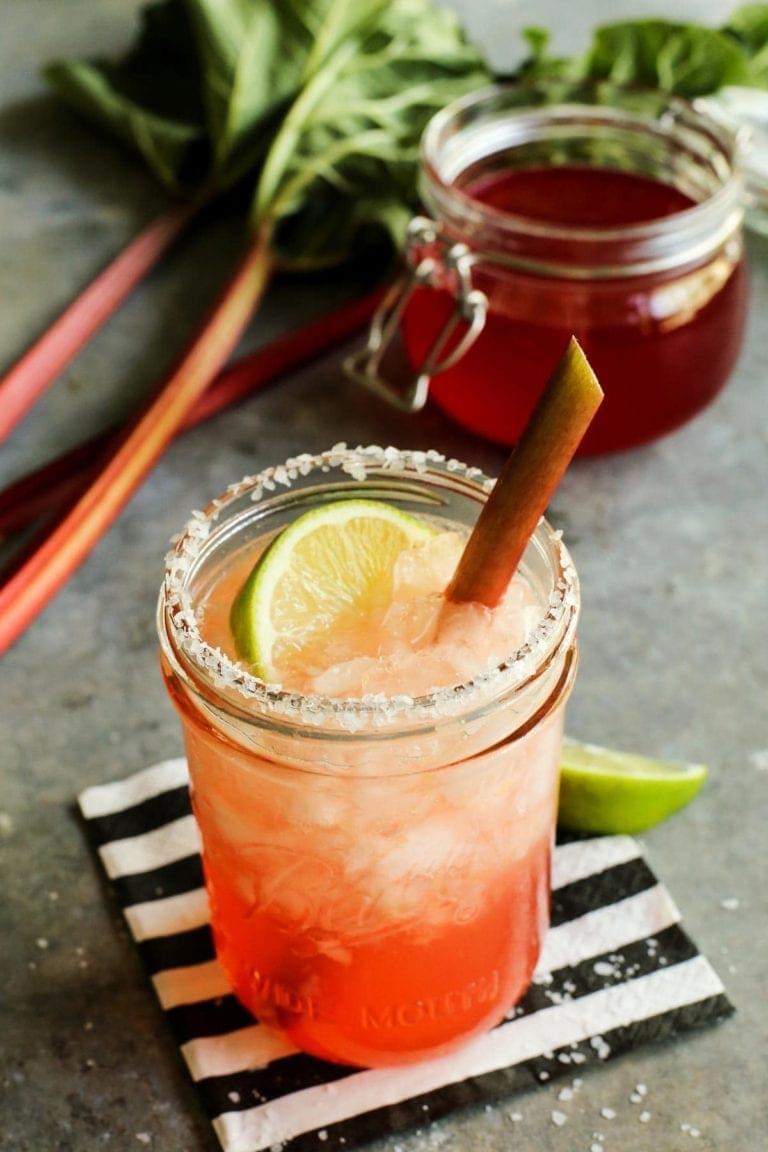 Black Beauty – Peace Love & Low Carb 
This Black Pepper Blackberry Low Carb Vodka Drink is delightfully refreshing and surprisingly low in carbs. It is destined to become your new favorite summertime cocktail.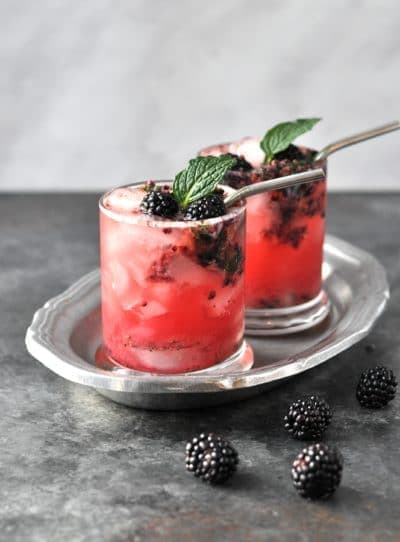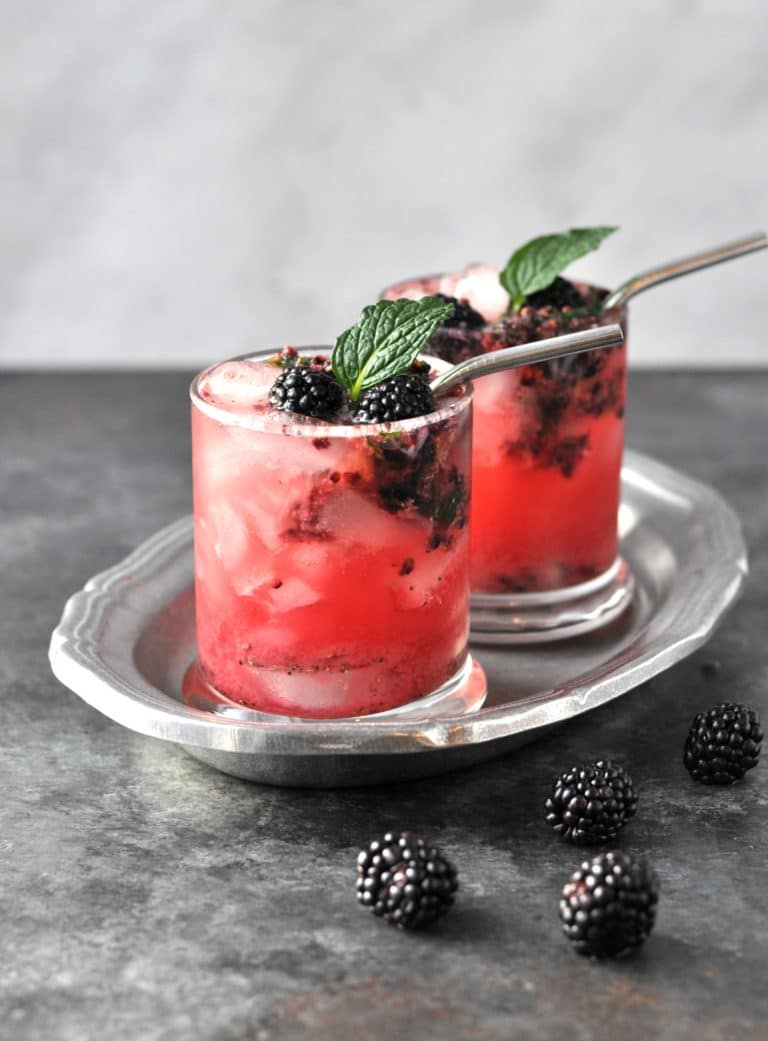 White Wine Ginger Beer Sangria – The Lemon Bowl 
This sparkling white wine sangria is made with ginger beer and three types of citrus juice. The ultimate party drink, this recipe is ideal for entertaining a crowd!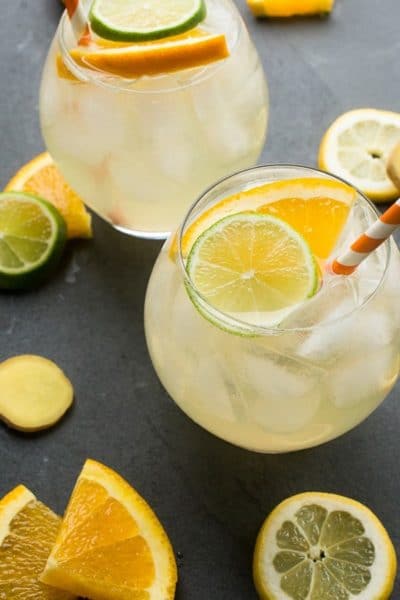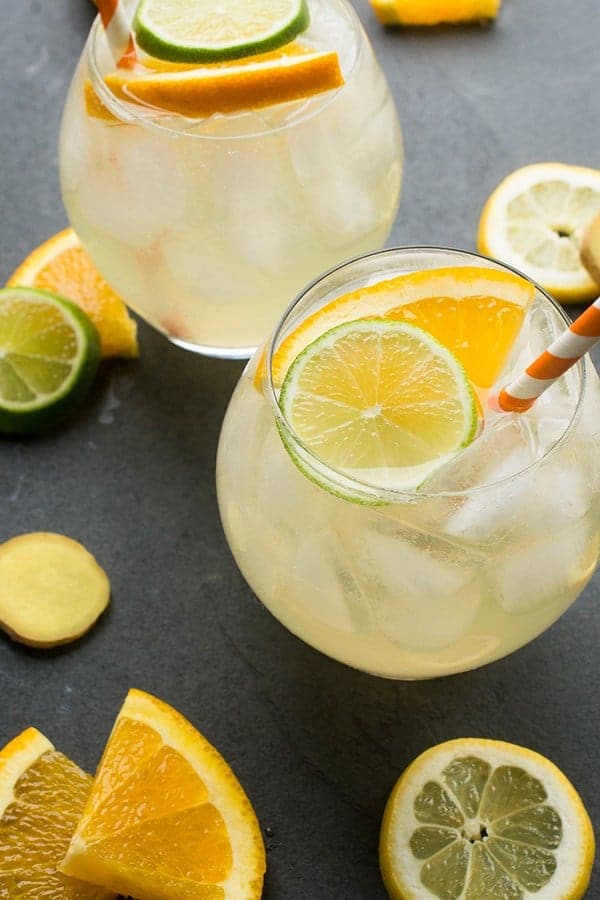 Fresh Raspberry and Thyme Gin Cocktail – Healthy  Slow Cooking
I love them all strawberries, blueberries, blackberries, and raspberries too. Today, I have a recipe for a Fresh Raspberry and Thyme Gin Cocktail.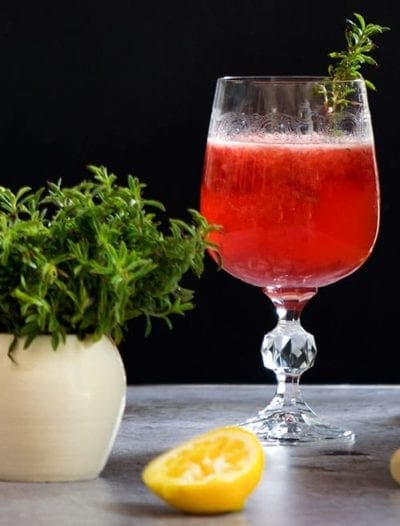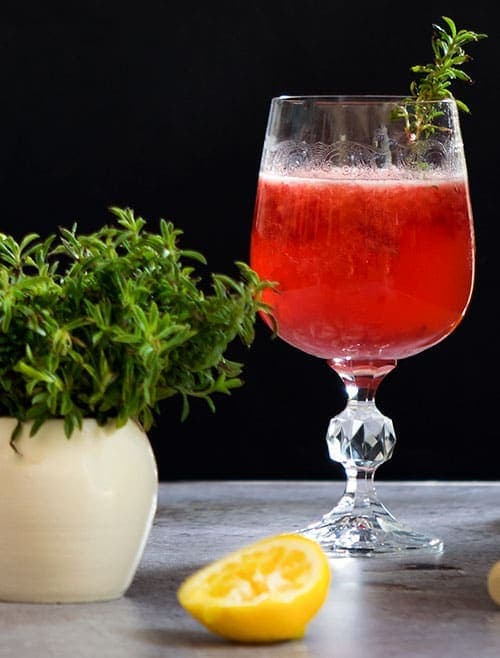 Jalapeno Mint Moscow Mule – Tasting Page
If you're looking for new cocktail inspiration, try this spicy jalapeno mint moscow mule. It has a modern and vibrant punch, perfect for summer drinking.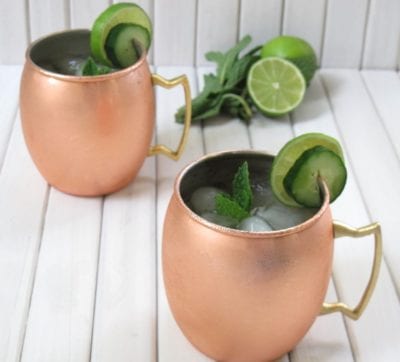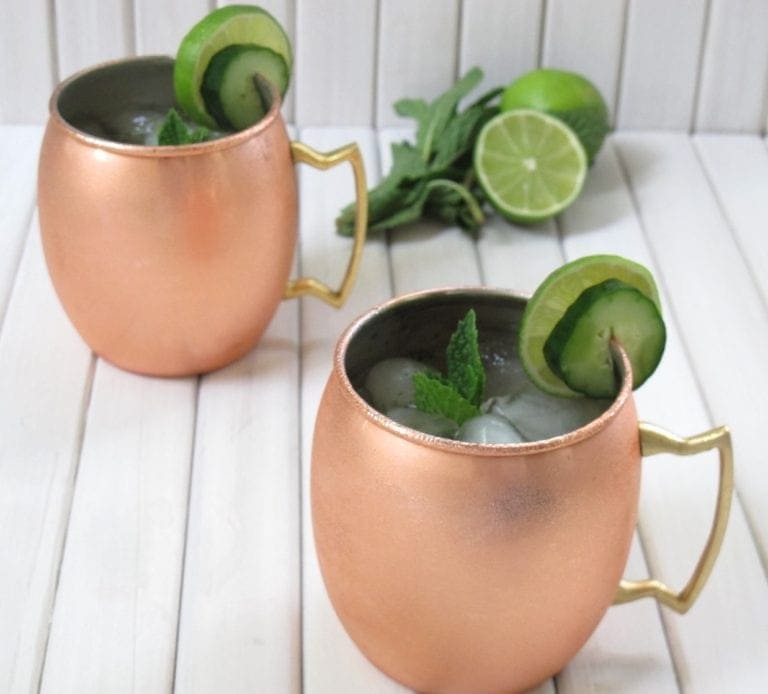 Light Piña Coladas – Wholefully
Only three ingredients stand between you and Light Piña Coladas. No added sugar required!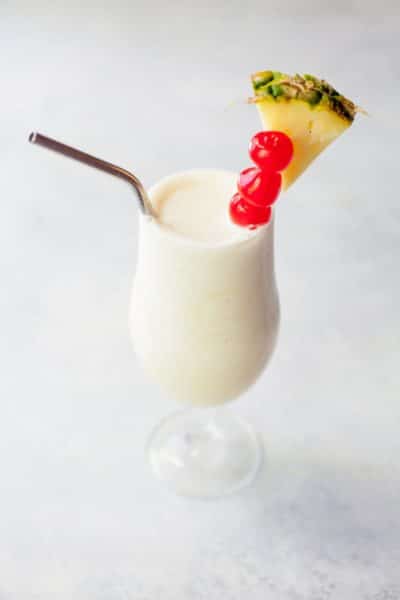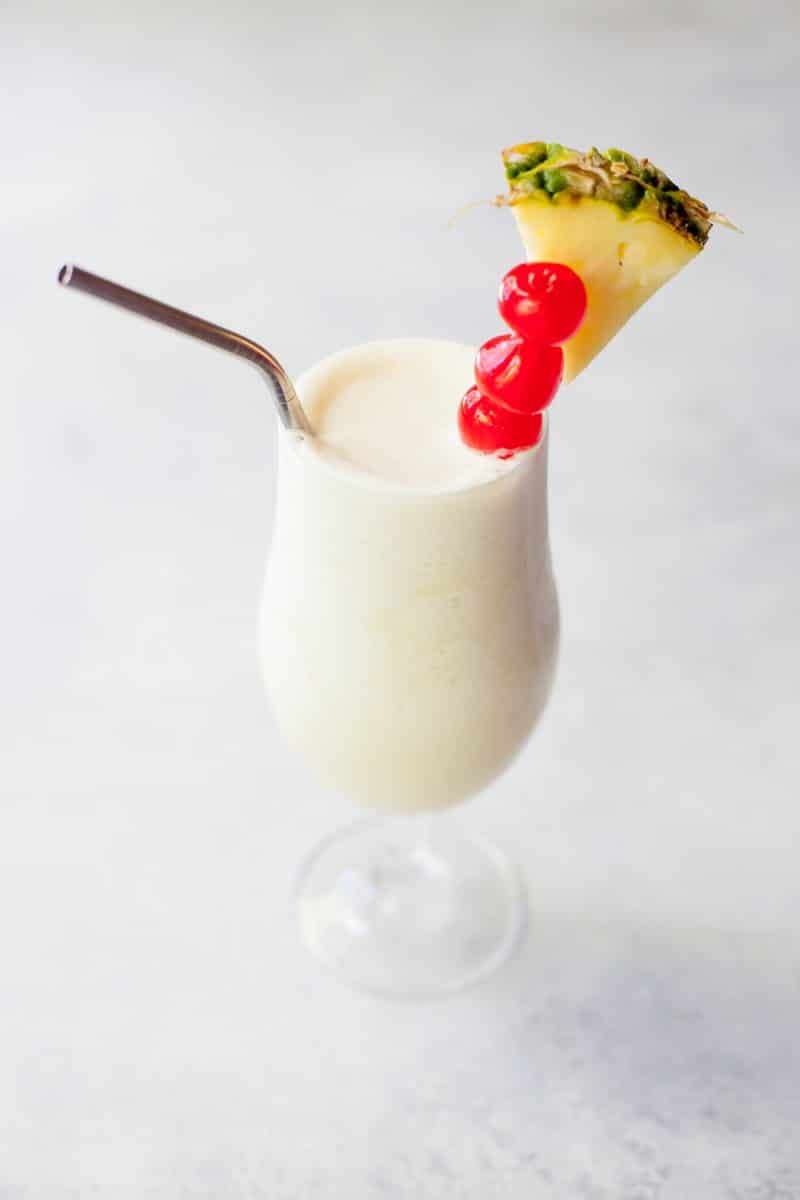 Cucumber Martini – Give Recipe
Cucumber Martini is the best drink for summer nights. The refreshment of cucumber will explode in your mouth and you will feel like you are on top of a hill where there is a very nice breeze.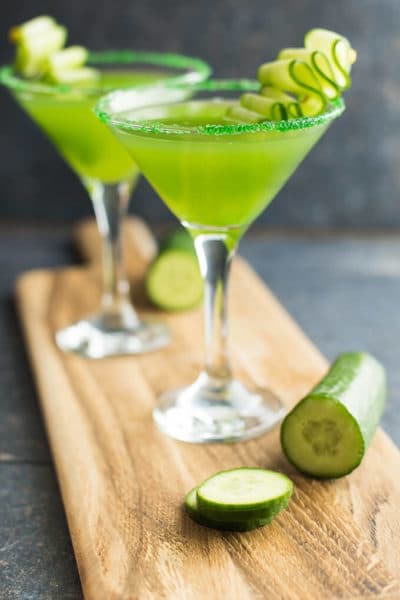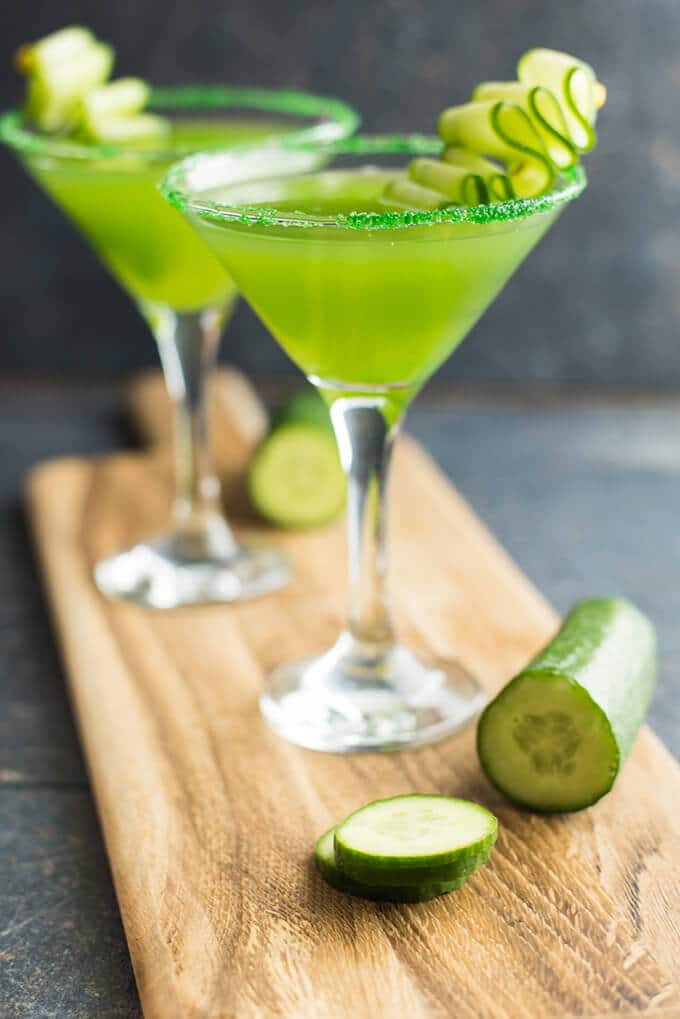 Spiked Pomegranate Iced Tea – A Cedar Spoon 
Spiked Pomegranate Iced Tea takes your favorite summer iced tea and adds PAMA Pomegranate Liqueur  vodka and fresh mint to create a refreshing summer cocktail that you can sip at your next backyard festivities.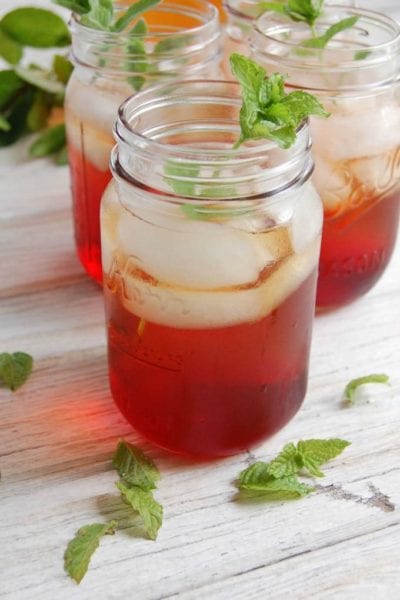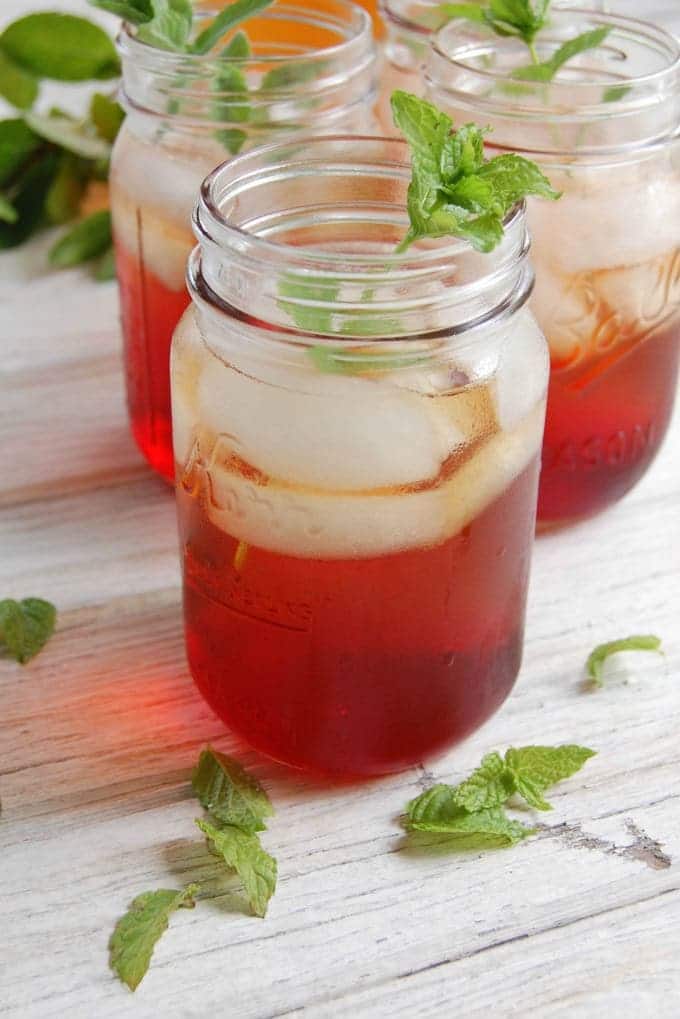 The frozen Negroni is nice way to serve the cocktail, as the ice tempers the bitter nature of the Negroni making it quite the delicious and refreshing drink!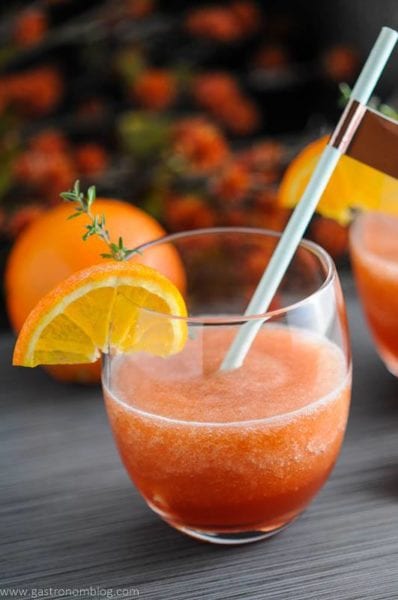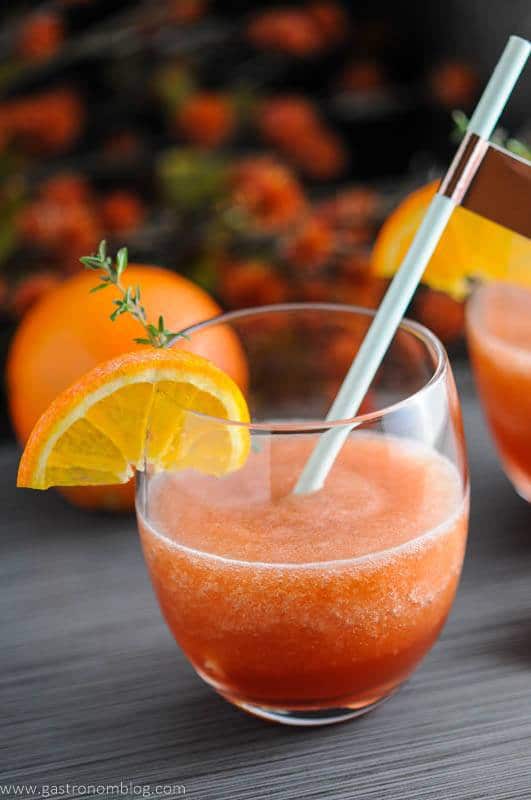 Cool off this summer with Tequila Pineapple Punch it's made with tequila, coconut rum, pineapple juice, a splash of lemon juice and a little seltzer to top it off.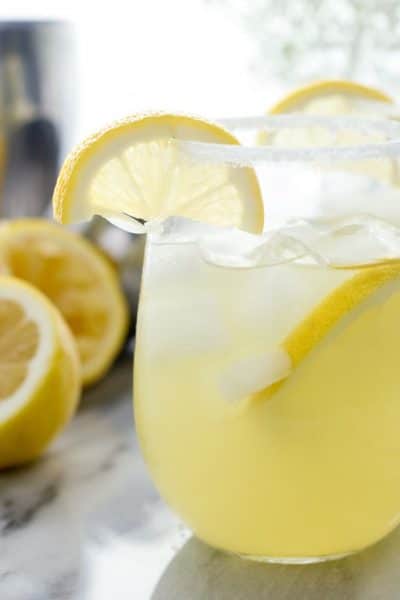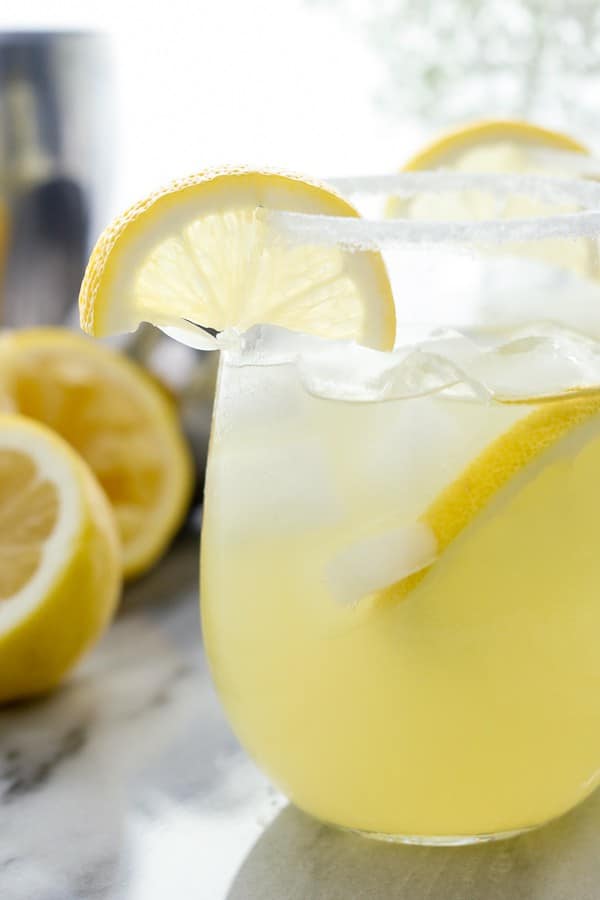 If you are looking for a crisp and refreshing low carb cocktail this summer, then you have come to the right place. This Keto Tart Cranberry Cooler is easy to make, and completely delicious.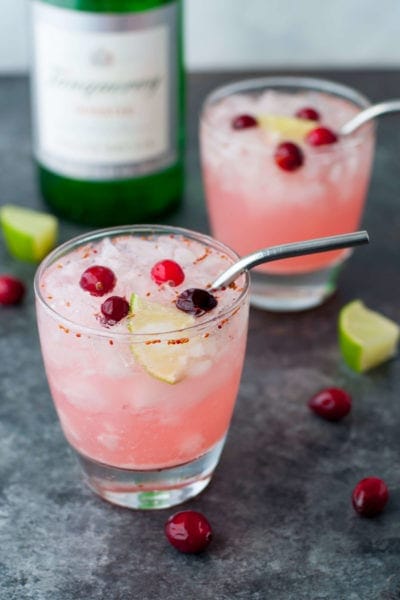 This Spiked Peach Iced Tea is refreshing, fruity, and so delicious. Giving you all the feel good summer feels!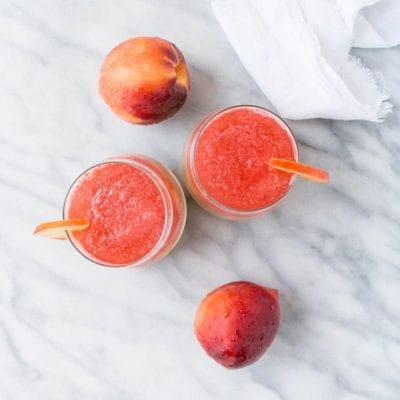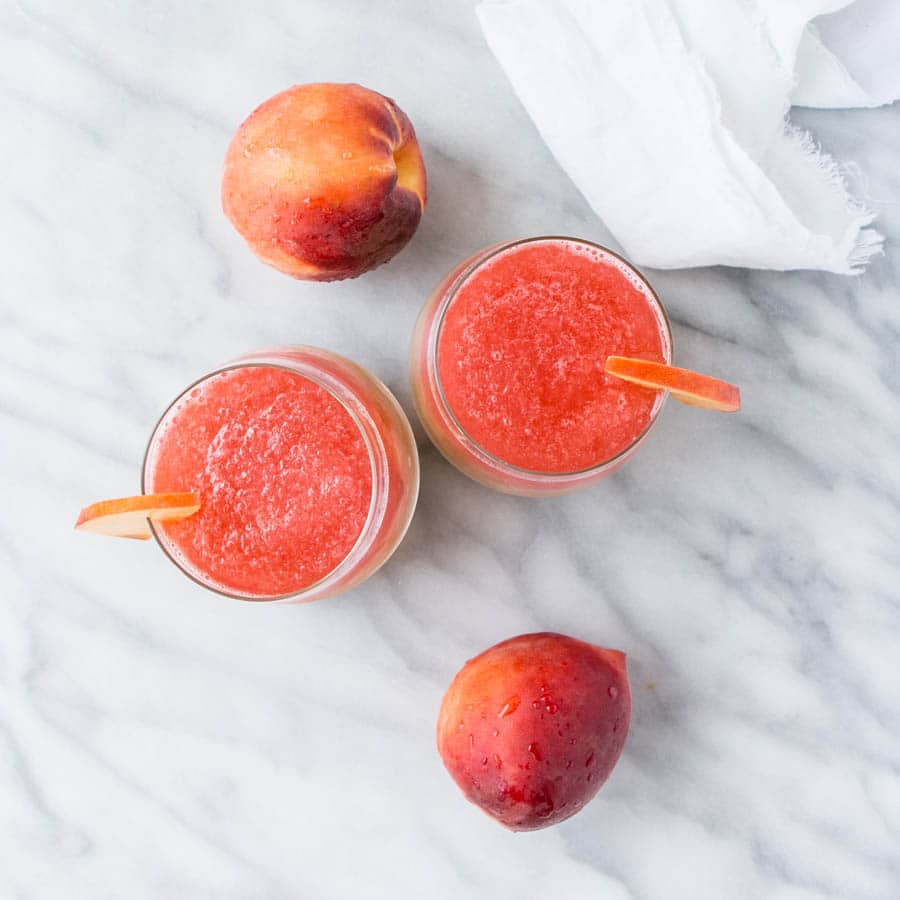 POG – Fearless Dining
POG is a delicious blend of passion fruit, orange, and guava juice that just screams tropical.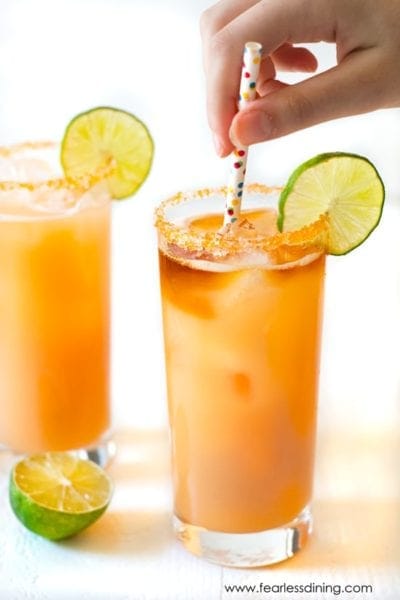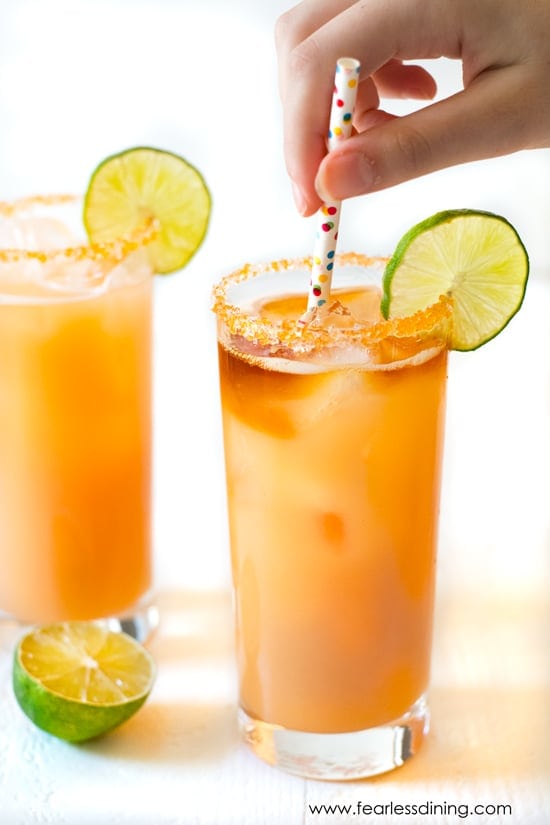 4-Ingredient Orange Julius Cocktail – Strength & Sunshine
Give your Orange Julius a grown-up boozy twist! A quick and easy 4-Ingredient Orange Julius Cocktail recipe that's gluten-free, vegan, and makes for a perfect frozen, creamy, and fruit treat! A sippable Creamsicle for adults only!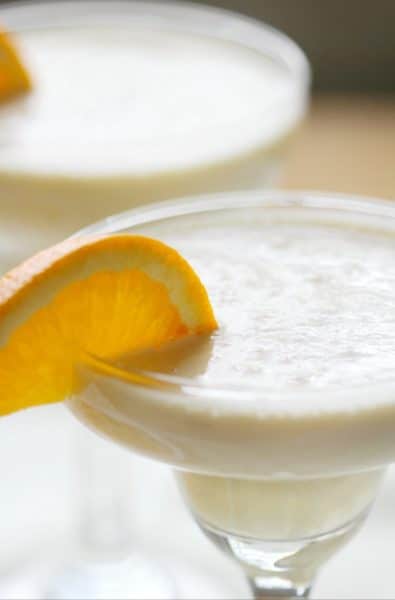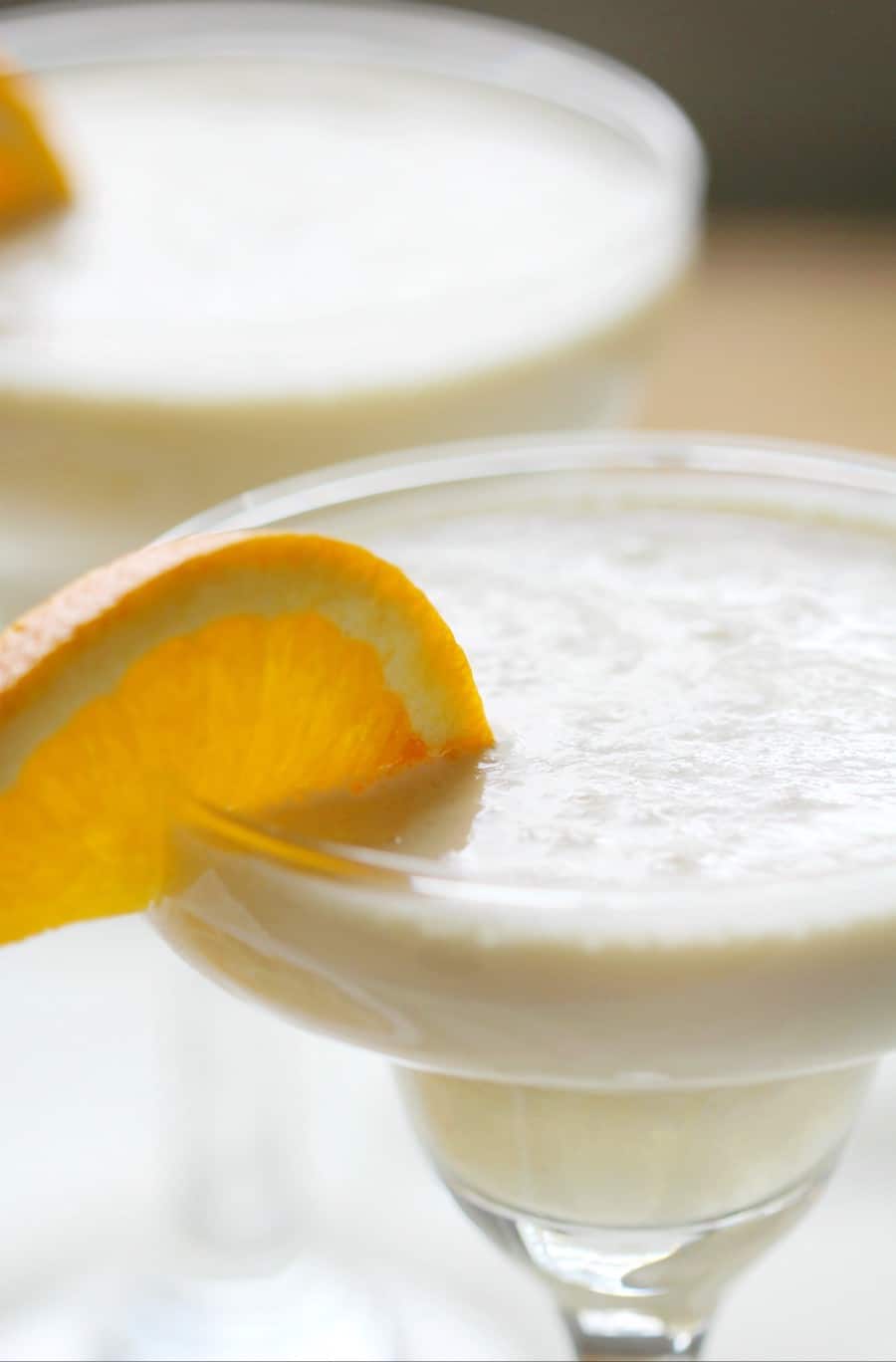 Frozen Cherry Daiquiri – Celebrating Sweets
This Cherry Daiquiri Recipe is fun and refreshing! Serve these Frozen Daiquiris as is or add a scoop of vanilla ice cream for a spiked float.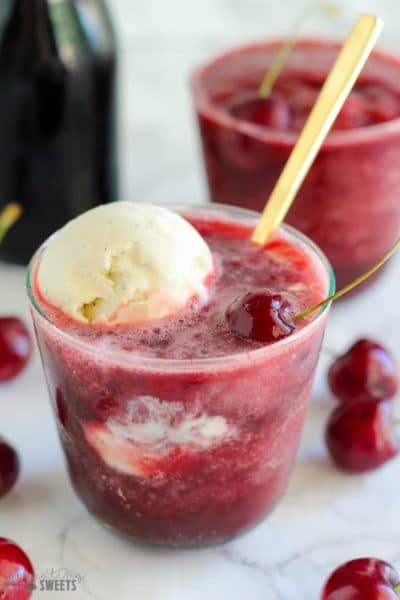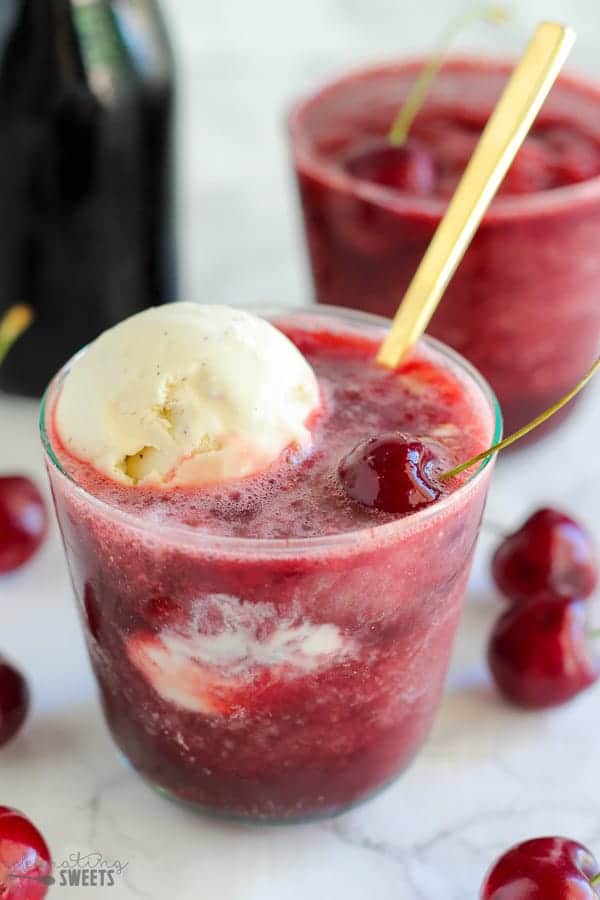 Green Goddess Hard Lemonade – Home Made Interest 
Green Goddess Hard Lemonade is an adult hard lemonade recipe that makes the perfect summer cocktail!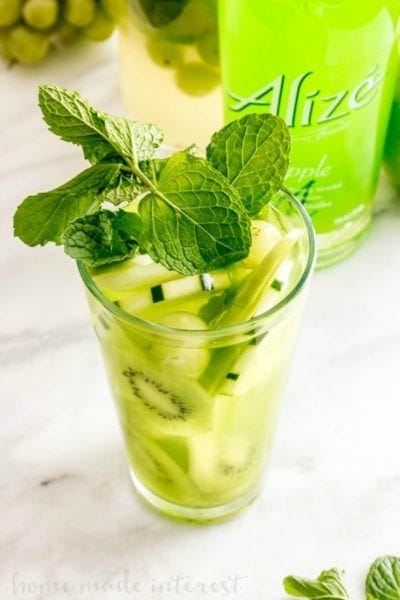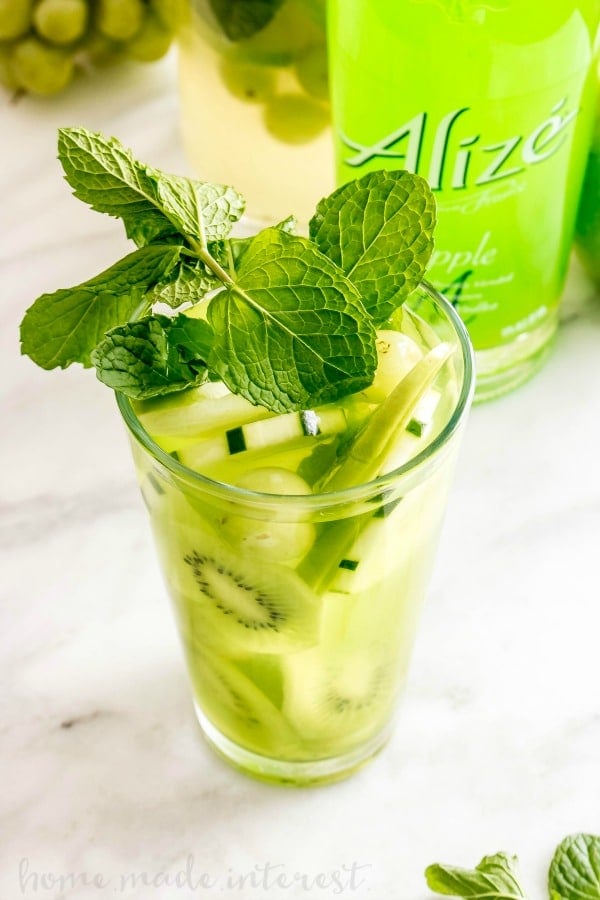 Easy Mango Margarita – Salt and Lavender 
This easy mango margarita is the perfect summer drink! This fruity margarita recipe uses mango juice, so it's quick and easy to make.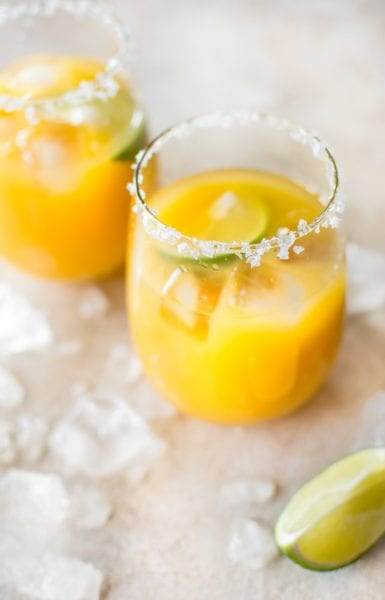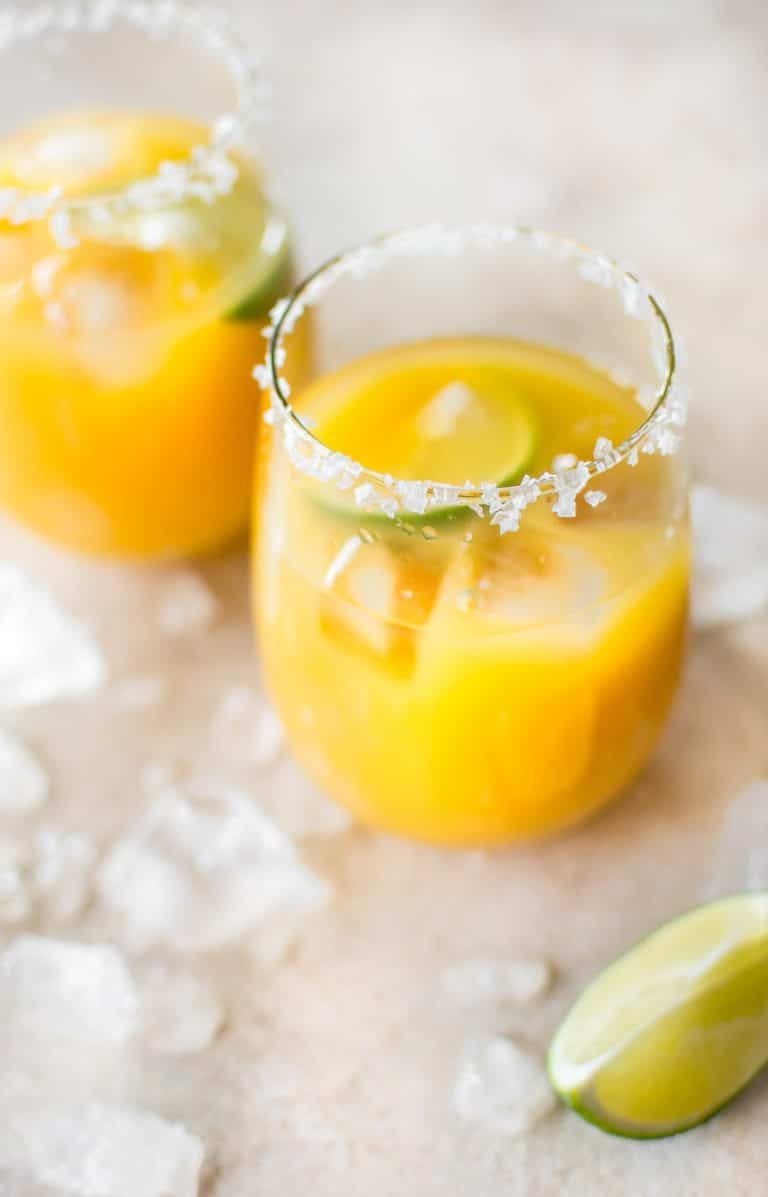 Peach Bourbon Arnold Palmer – Kleinworth & Co. 
A delightful twist on a classic refreshment. Take an Arnold Palmer & add bourbon & peach liqueur for a perfect summer cocktail.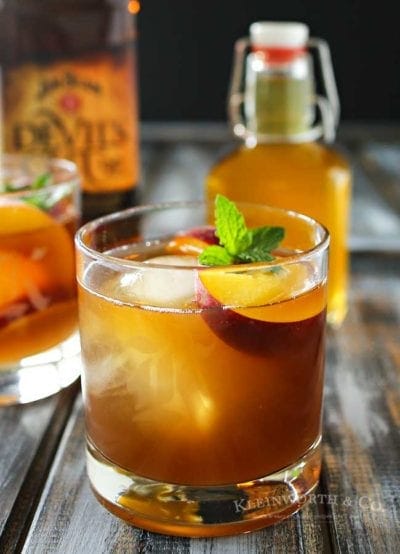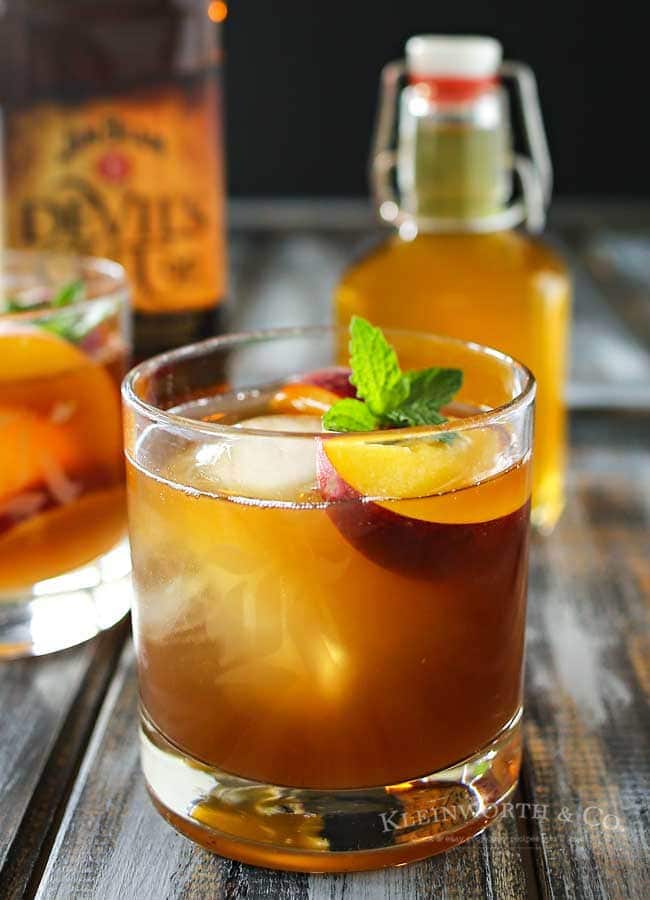 Lavender Rose Spritzer – Amanda's Cookin
If you're looking for a classy and elegant cocktail recipe, look no further than our unique Lavender Rose Spritzer with fresh lavender, rose petals and sparkling rosé!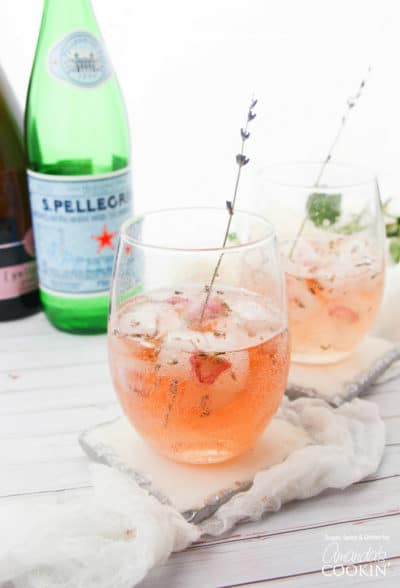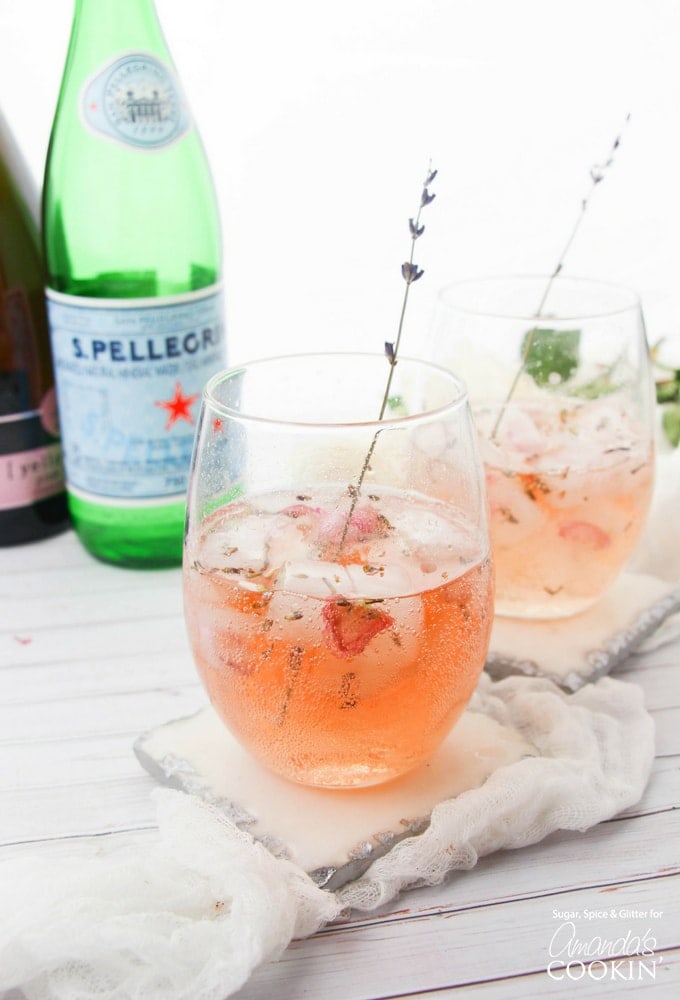 Painkiller Drink – Go Go Go Gourmet
If you're looking for a great warm weather cocktail, make this Painkiller Drink recipe! Coconut, pineapple, rum, and orange- what's not to love?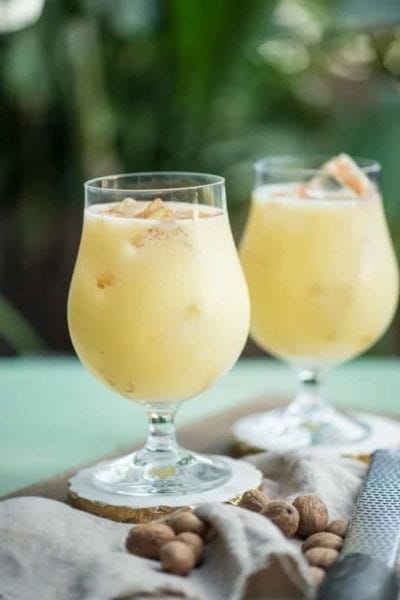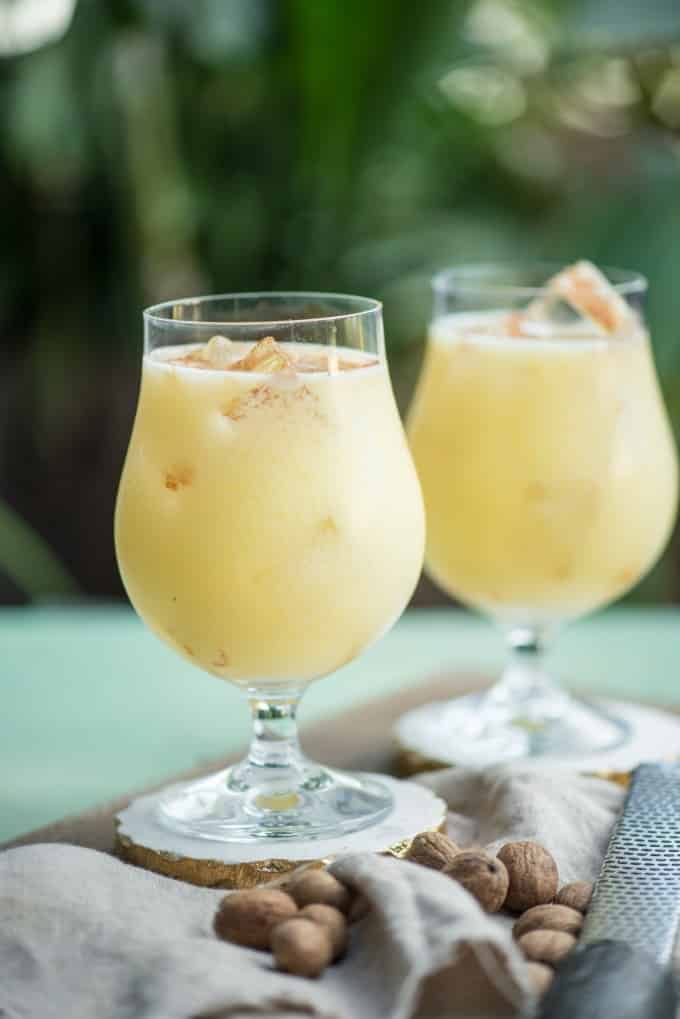 Maui Mule – The Crumby Kitchen 
The Maui Mule puts a tropical twist on the classic cocktail! Trade out your typical vodka for something a little more pink, and your drink will be as gorgeous as a Hawaiian sunset!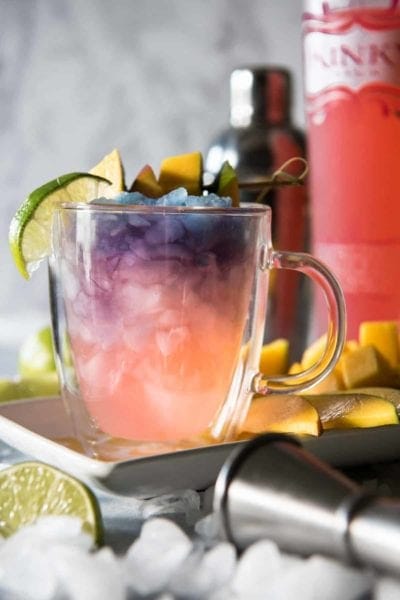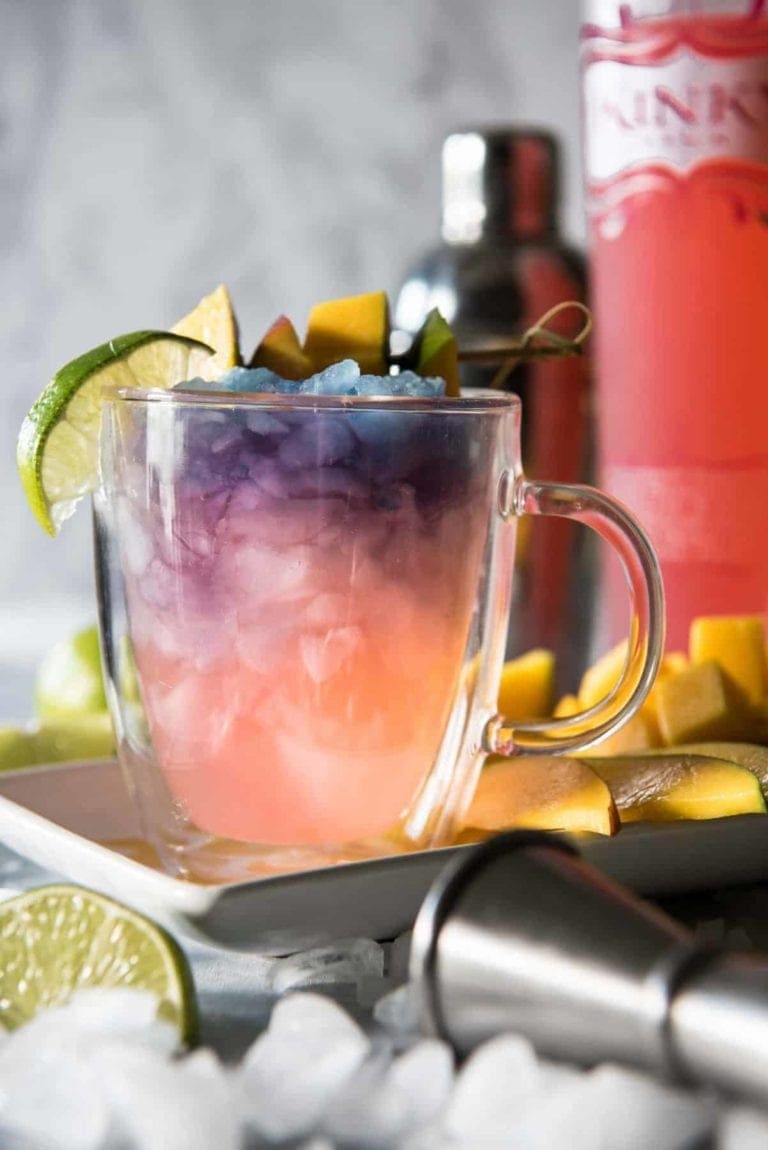 Lillet French Aperitif with an Orange Twist – The Skinny Chick Can Bake 
This light and refreshing Lillet French aperitif is made from Lillet Blanc (vs. Lillet Rose) and soda with a simple orange twist.