Chicken Alfredo Stuffed Shells Recipe ~ Jumbo Pasta Shells Stuffed with Three Kinds of Cheese and Topped with Creamy Alfredo Sauce! Perfect for a Quick, Easy Dinner or Lunch!
Be sure to subscribe to my newsletter HERE so you never miss a new recipe!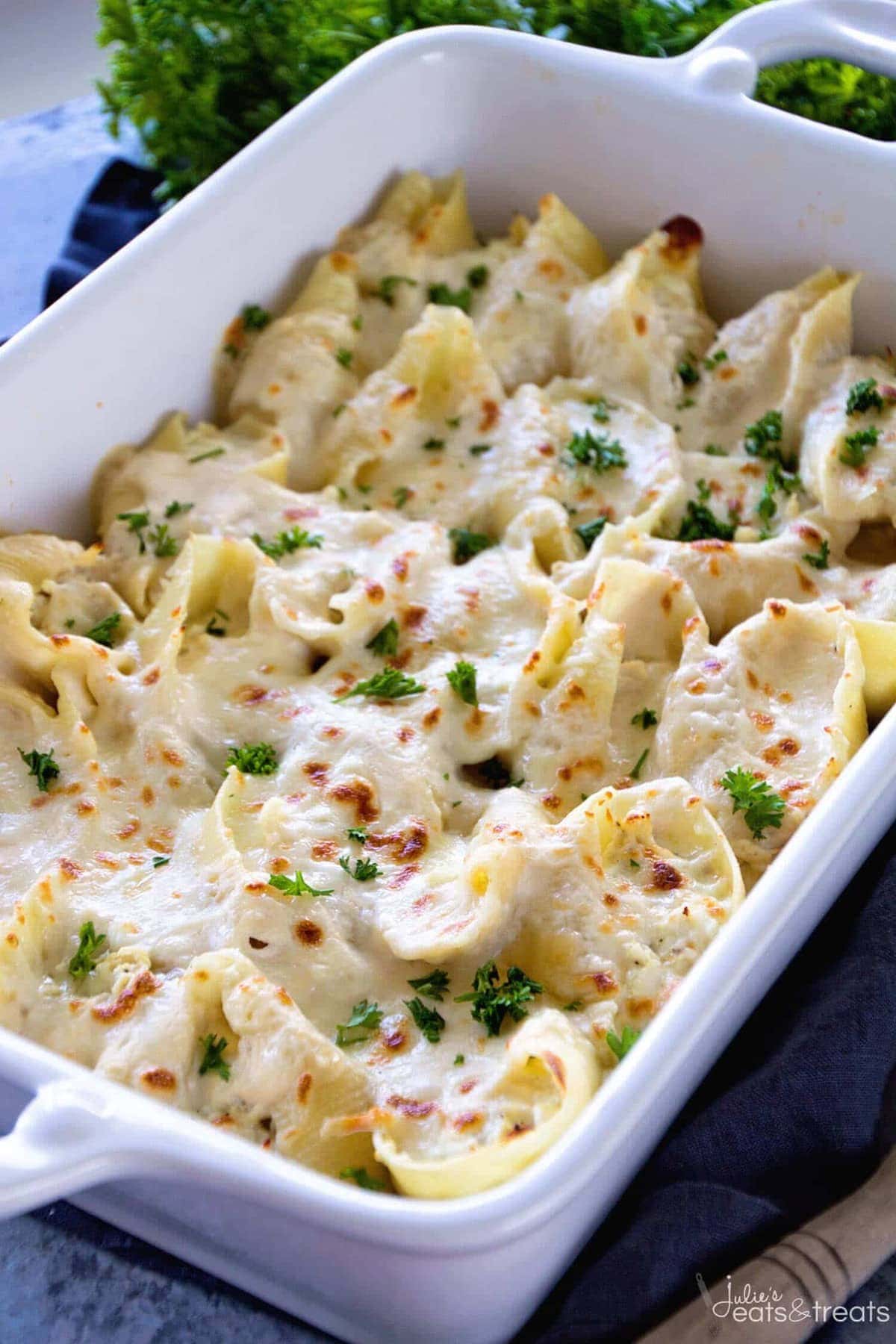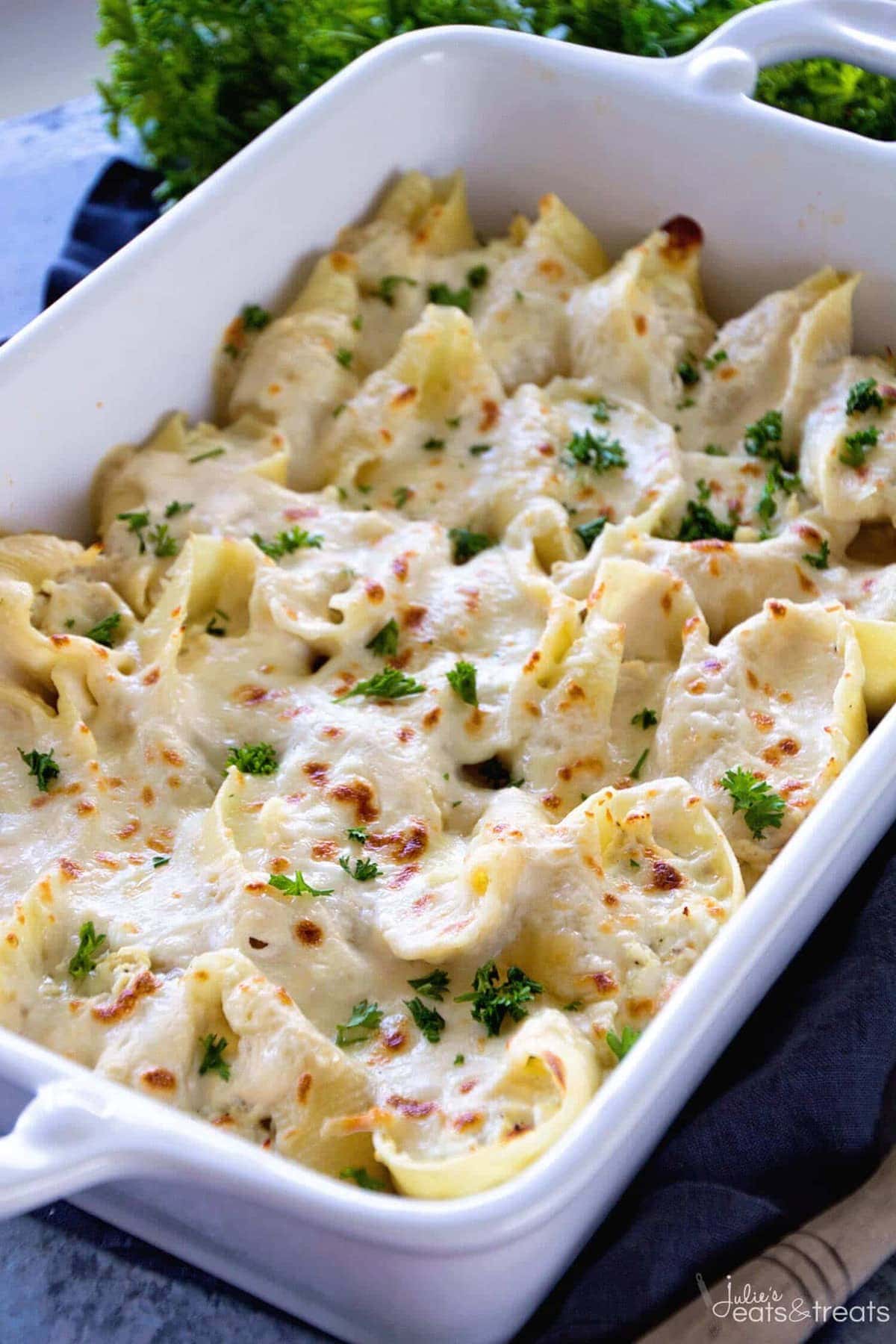 Hey guys! We are going back on a field trip again today! Are you ready? You might remember me taking one last month and visiting Wulf Cattle. You can read all about it here if you missed it! I had a blast and was excited to get out of my routine again. This time I went to Riverview LLP. I've also realized I'm getting old, real old. I remember when they built their first dairy 20 years ago and what a big deal it was in our community! The excitement, the tours, it was huge for our small community!
A few weeks ago I met up with a few of the folks from Riverview and got the inside scoop and tour. I had been to the dairy sites several other times but this time I got to go a bit further in. I had a blast you guys. If you follow along with me on Snapchat you might have got the inside scoop from me already, but if not here we go! On Snapchat I shared that the last time I was there I actually got to see a calf born and was wondering if I might be that lucky again! I figured that wasn't likely but I was crossing my fingers. It's pretty much the coolest thing ever.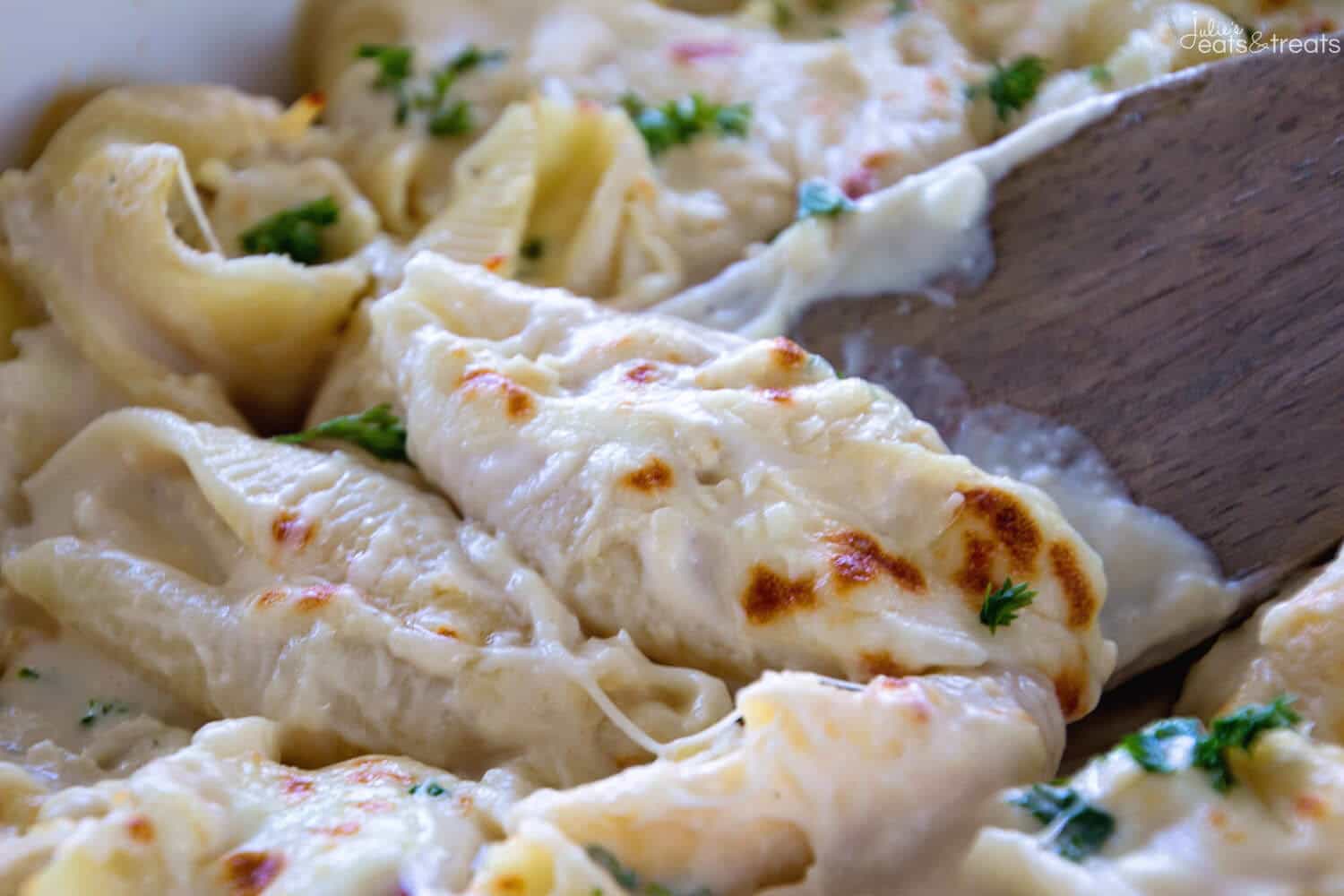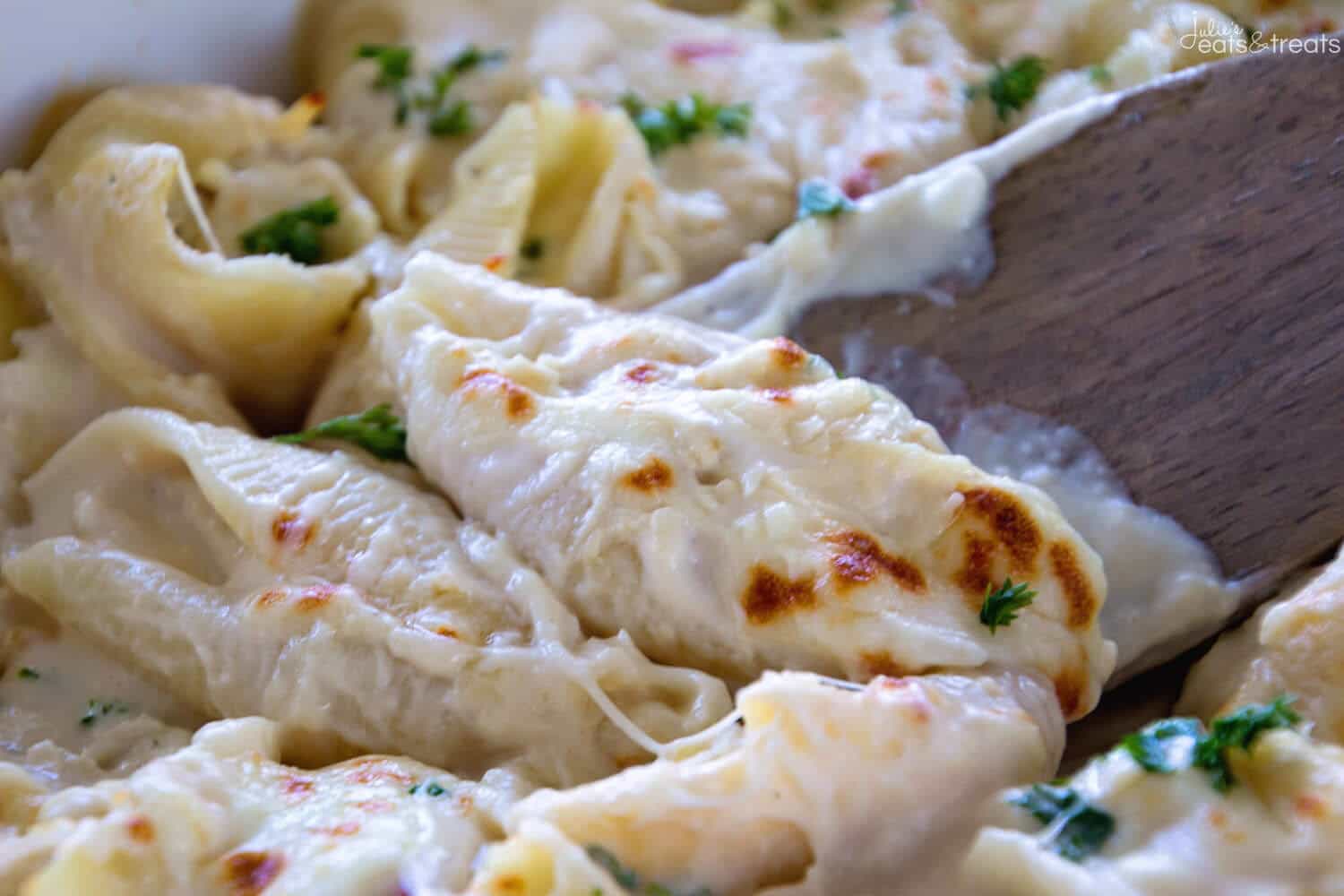 MY OTHER RECIPES
Riverview started off in 1939 as a family-owned crop and beef farm. It has grown into a multi-faceted, ever changing partnership.  The farm has over 300 partners, and 70% of the company is owned by employees!  Their main business is producing milk and beef. The milk is sold to several cheese-making companies and the beef is sold to a variety of open and niche markets. Their production sites can be found in Minnesota, South Dakota, Nebraska, New Mexico and Arizona. Riverview raises its own calves, heifers, market animals and dairy cows. Their crop team supplies approximately 25% of their feed needs and the rest is purchased from local farmers. Insert my Dad there! I love how big and small farmers work together in our community to meet the demands of growing and feeding livestock!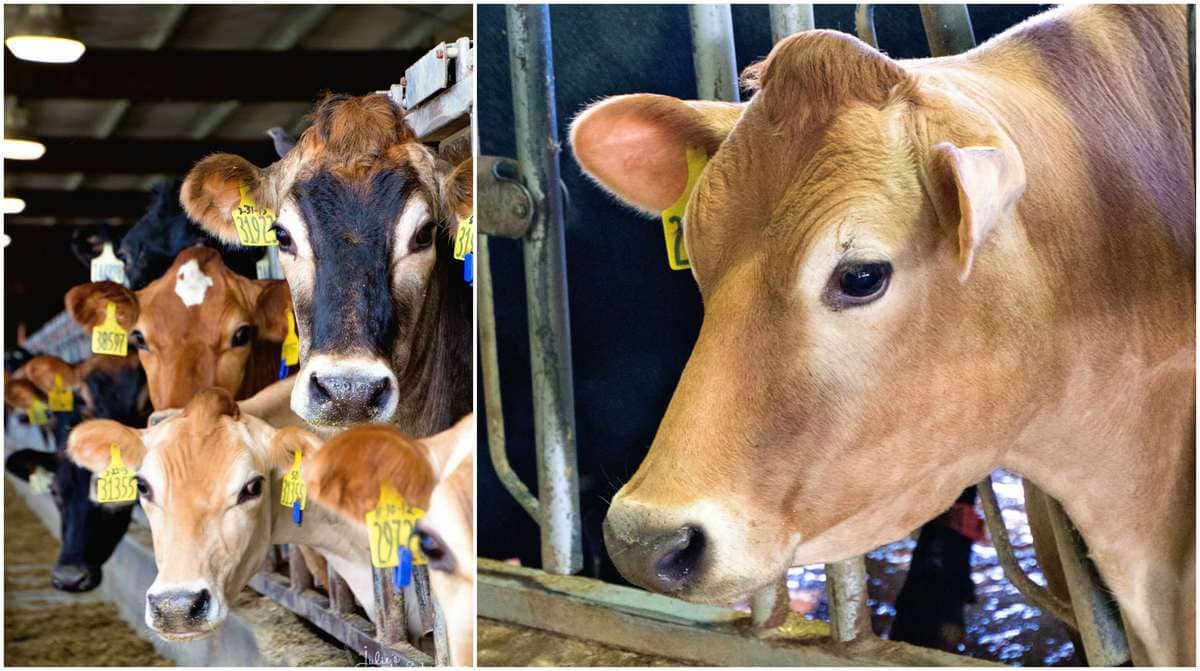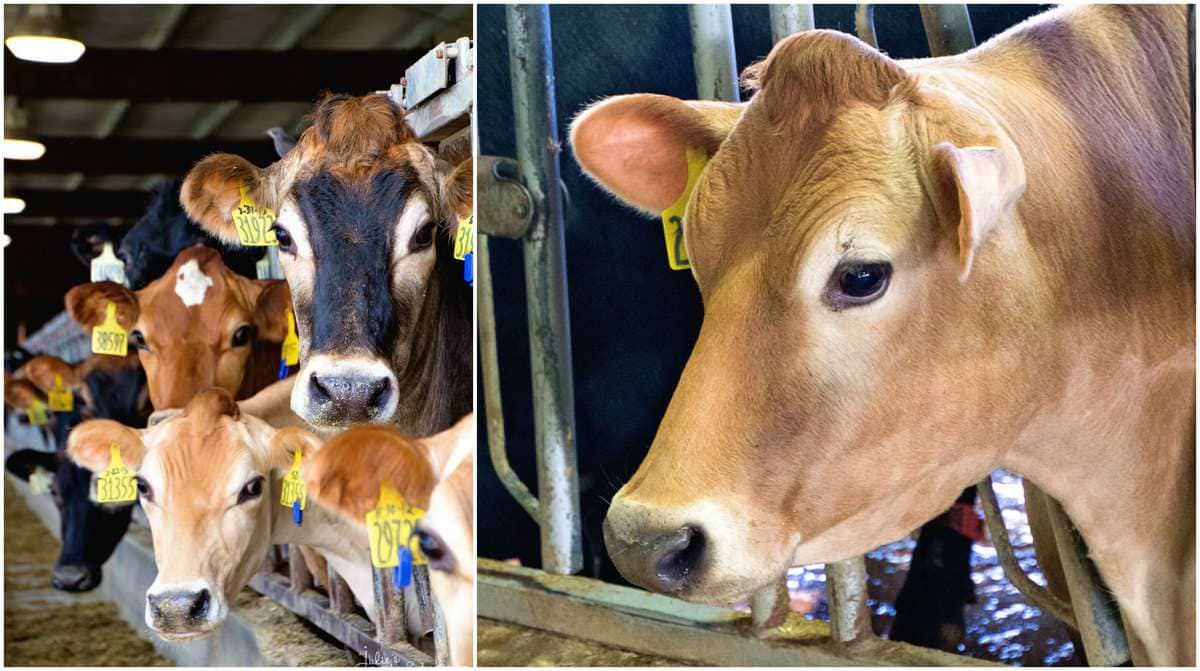 Company-wide, Riverview employs over 900 employees. These employees are passionate about what they do and you can see it reflected around the company. Several of my family members and close friends work there and they are truly dedicated and proud of the work they do. It's so much fun to see that in people! I think this is because, when hiring, Riverview really focuses on the Core Values of their company and they make sure their employees live those values. Their Core Values are Strong Work Ethic, Spirit of Humility, Keep it Simple, Integrity, and Candor. During my tour, I got to see those Core Values at work.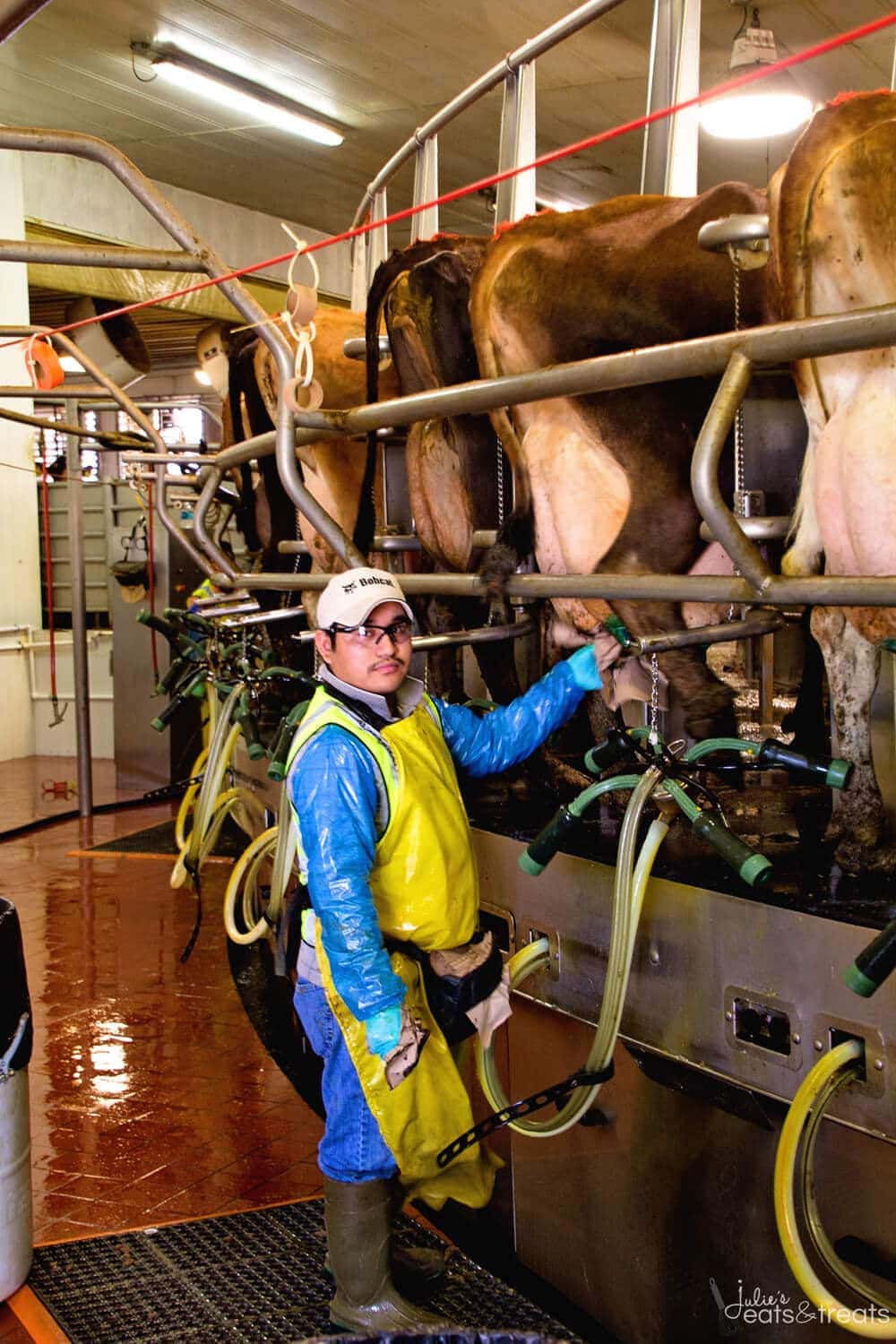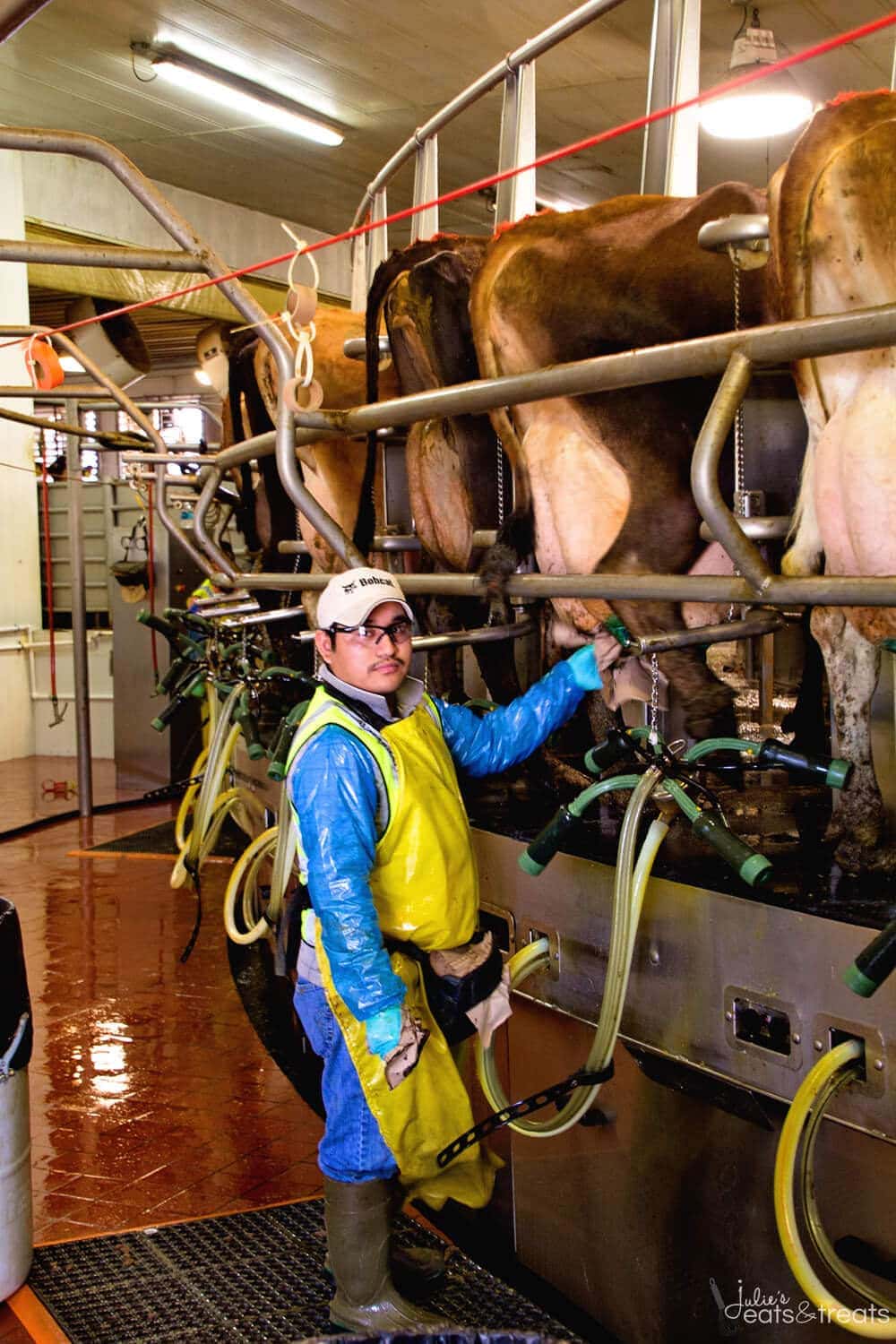 I always think it's cool to see the cows get milked, which by the way then heads out to a cheese factory for processing within three hours! When the cows are milked they get loaded on to this nifty carousel and ride around in a circle. The time it takes to go around the circle is the exact time it takes to milk them. As I was sitting there watching them, itching to get their turn on the carousel, it took me back to that place in my life. You guys, I identified with those ladies. I knew what it was like to need to have that relief. As I watched them take their turn and get off the carousel after it was done, I remembered that relief. After they get done with the milking, it's time to eat. After having a baby that's what my life was like too! Anyone with me there? I can see you nodding your head in agreement!  


I'm always amazed at how clean and sanitary they keep their parlors. The employees follow strict protocols and are trained to make sure the safest product possible is heading out the door to be made into cheese for you!
After watching the milking, we were off to one of the barns. This barn had the nursery in it, too. Here was my chance! Was I going to get to see a birth again? As we walked in, I was immediately drawn to the nursery. I mean who doesn't want to meet the little calves? They were trying to figure out how to stretch and walk. It was pretty cute, that's for sure. We were greeted by one of the employees that works in the nursery. She was super friendly and proud to show off the little calves. Once again I was seeing the passion in Riverview's employees.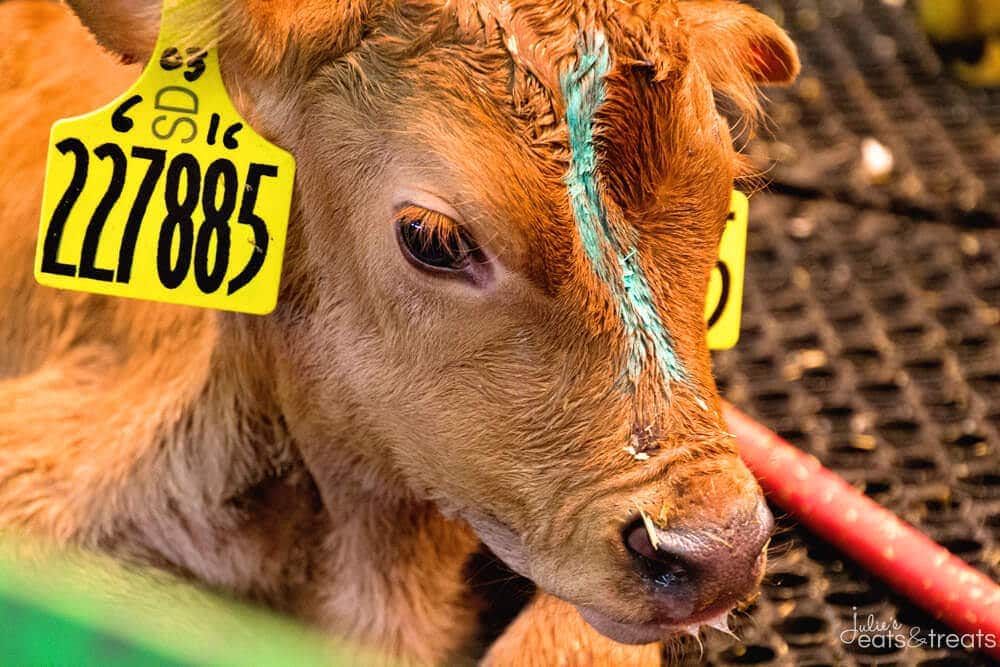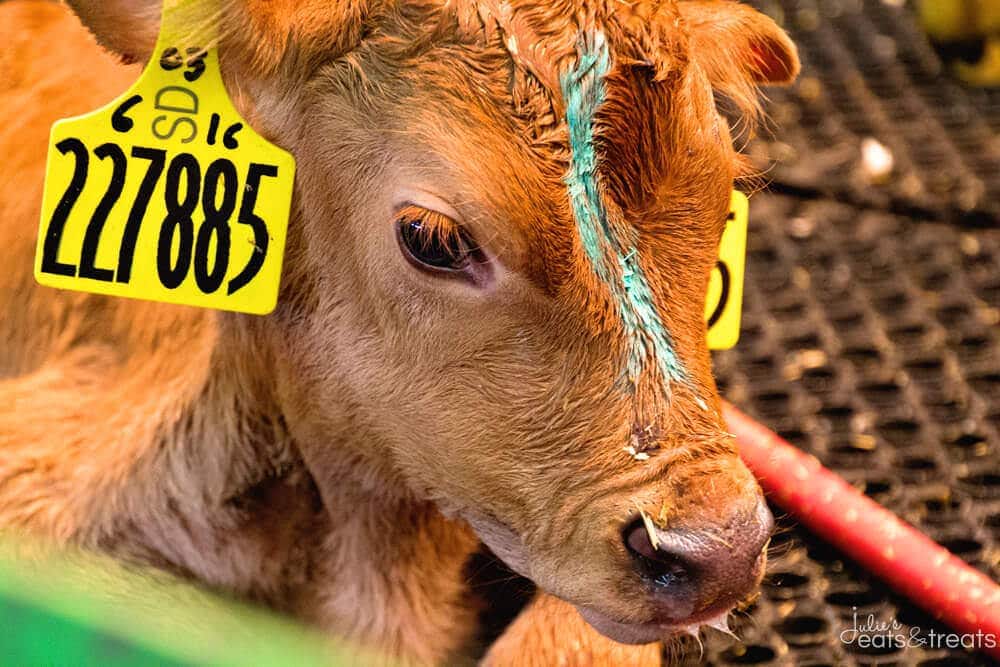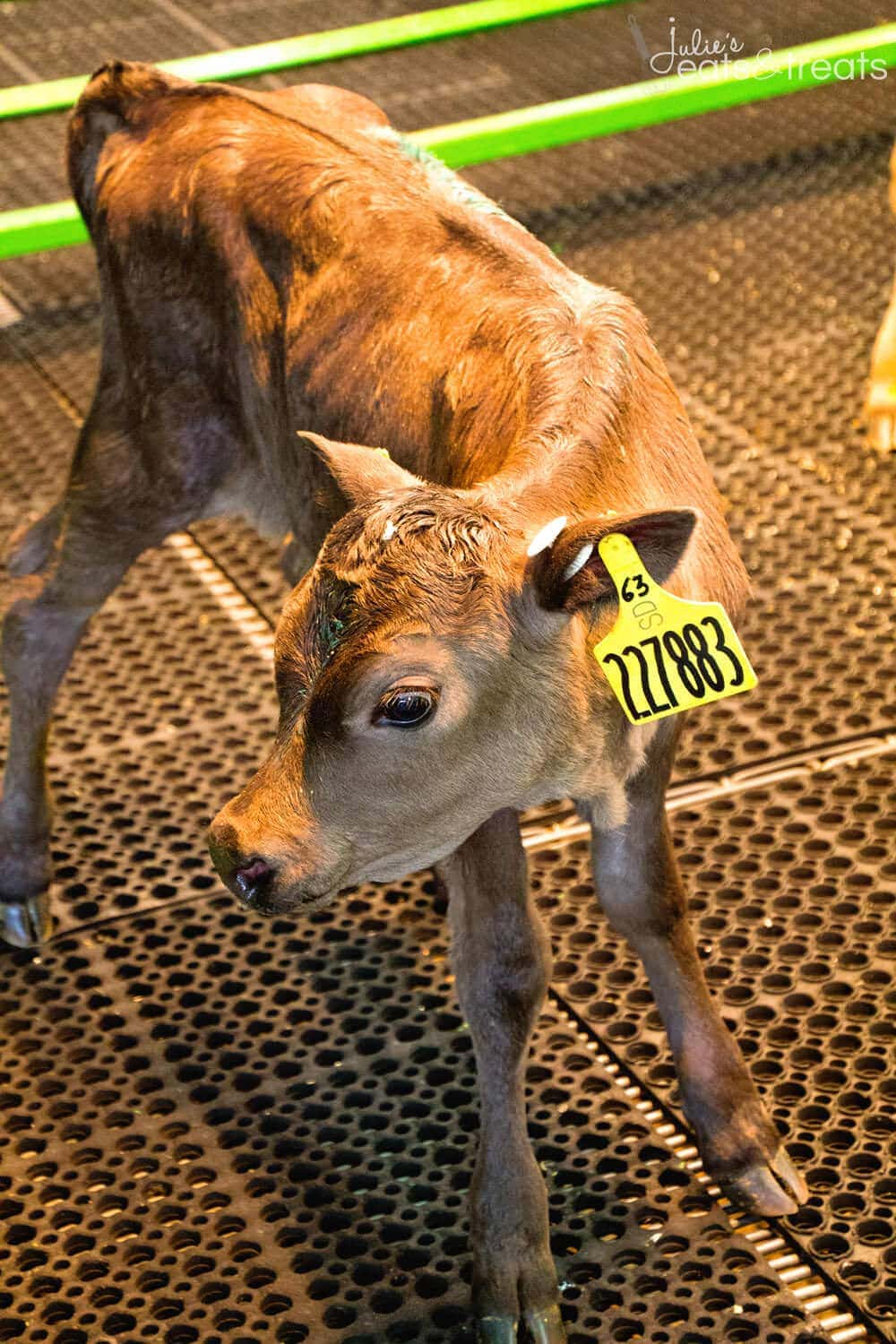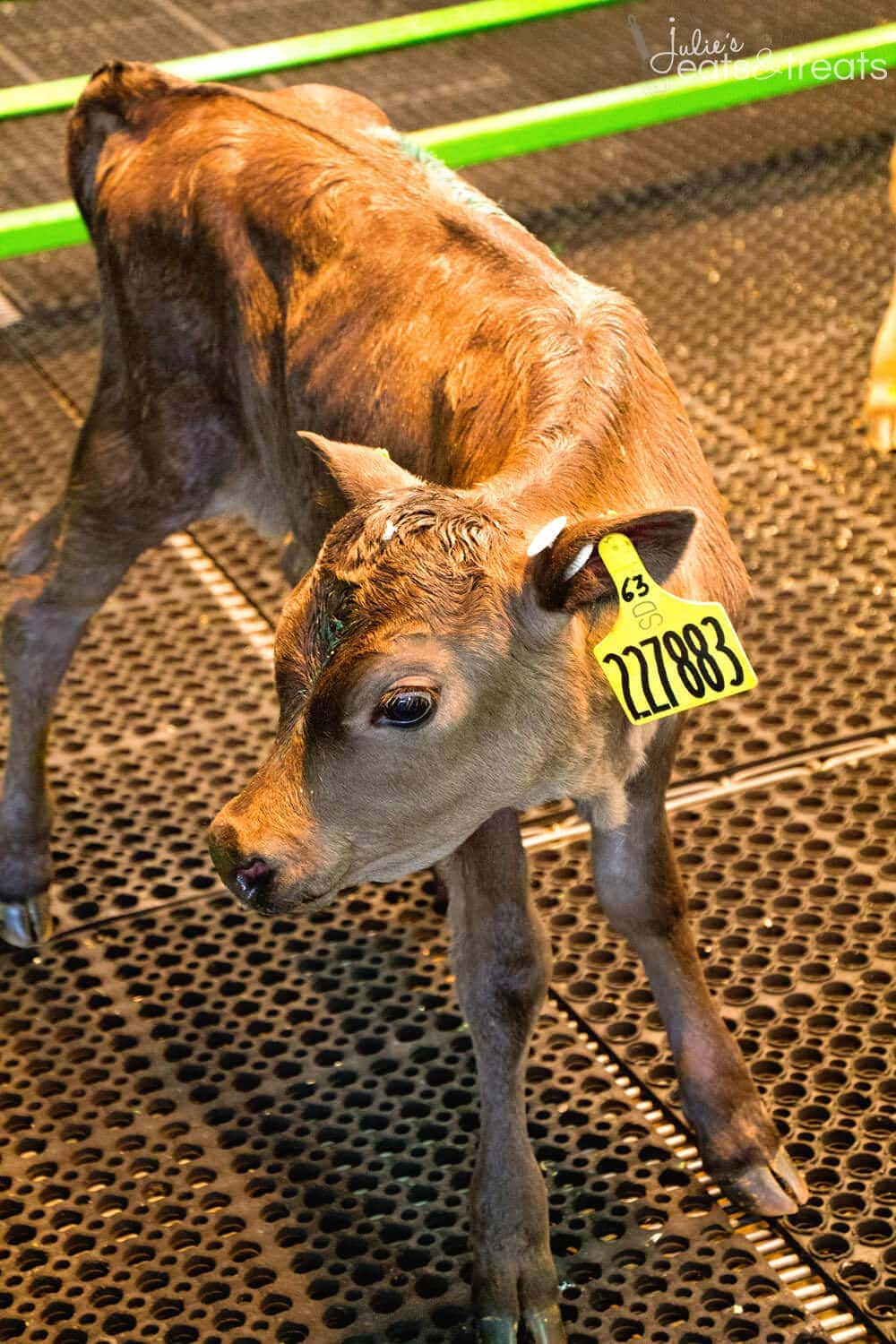 Riverview hires local and immigrant laborers. I knew this from living in the community, but when I heard Natasha, my tour guide, speaking about it and the details, I was fascinated. A lot of her coworkers are here on TN visas, which are available to people who have a five-year degree from Mexico. Most of Riverview TN-visa employees have a veterinarian degree. These animals are receiving quality care from people who are passionate about animals and to me, that means the world.
After we hung out with the calves, we headed through the barn and YOU GUYS it was my lucky day once again. I got to see a calf be born! It was amazing. Yet, at the same time it brought back a flood of memories for me. I wasn't ready for that. The last time I saw this, I was pregnant with my first. I had no idea what I was getting into. Ignorance is bliss sometimes. This time it was a whole different situation. As I watched the cow give birth to this newborn I was cheering her on, trying to give her the strength to push, just one more time. I know all you Moms out there are, once again, nodding your heads. She did it! It was amazing. As the calf was being born, one of the employees popped over to the pen to make sure everything was going fine and opened a cattle gate so she had a little more room since she had positioned herself awkwardly in the pen. This showed me, once again, that all the employees are there to make the cattle comfortable.


While I was hanging out waiting for the birth, I also made some new friends. We formed a support system for the cow giving birth. They were sure curious about the new lady in the pen! I almost got a kiss!
As we hung out waiting for the birth I chatted with Natasha about their BE SAFE program. This program provides expectations, standards and training so that everyone arrives back home safe and healthy each night. Not only do they have a program for their employees to make sure they are safe, they have the BE KIND program that focuses on gentle handling standards for all its livestock. Each employee is trained to move and handle the cattle with respect and care. There is zero tolerance for any mistreatment of livestock at any Riverview site. As you watch the employees walk around and interact with the cattle, you can see it in their demeanor. They are always calm and gentle, making the cattle feel safe and comfortable, which reflected on my experience of being in the cattle pens. The cattle were curious of me and gentle. As you can see above, they came to check me out. I was coached on how to stand and act so the cows felt comfortable. It was awesome!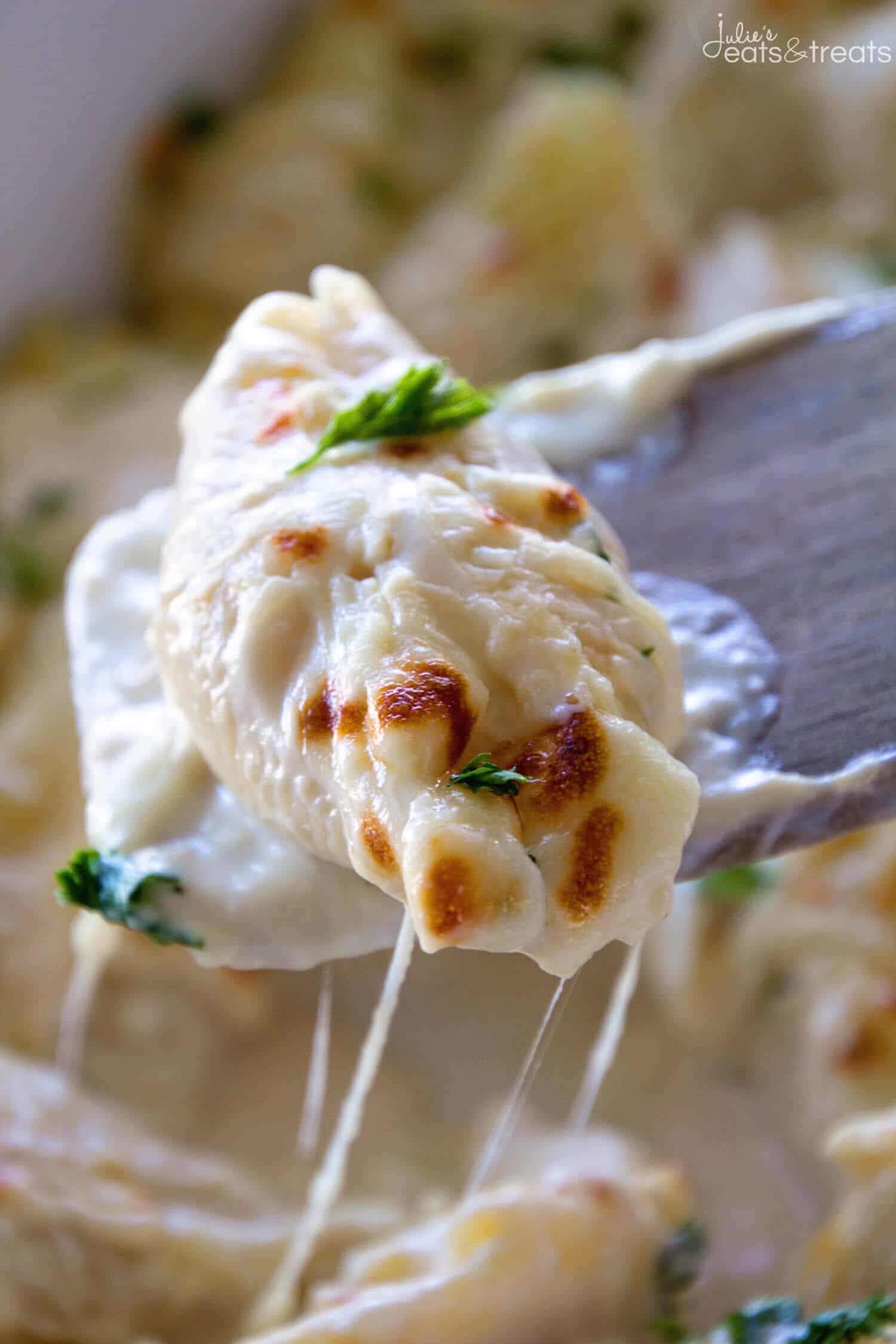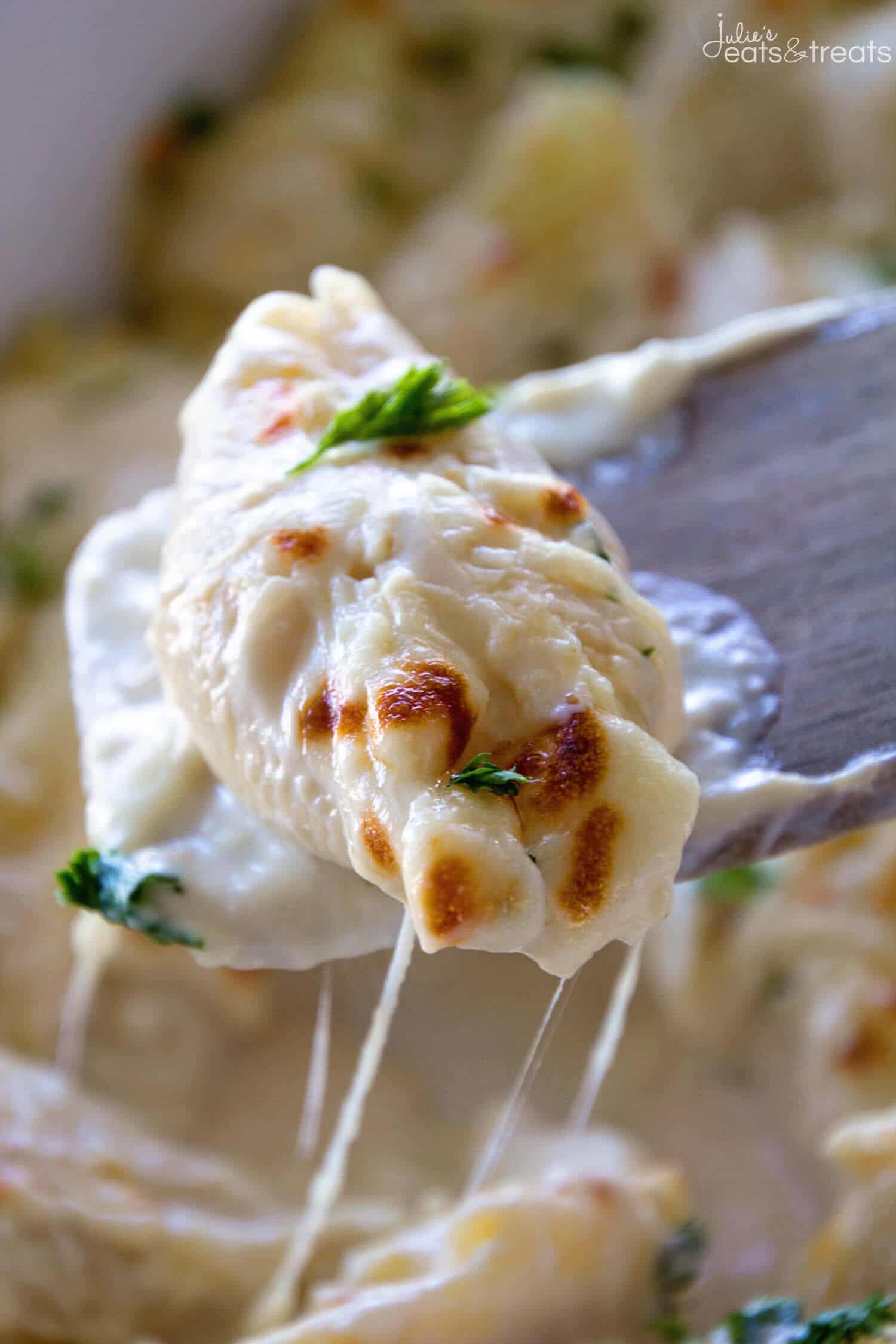 Riverview's ten dairy sites house 65,000 dairy cows. Additional sites are home to 45,000 replacement heifers and 17,000 growing calves. All the animals are under continuous observation seven days per week. Cows are milked two to three times per day, with employees moving cows to and from the milking parlor. The calves are bottle fed two times per day. As I mentioned before, many of the employees are trained veterinarians and take care of the individual cattle needs as they arise.
At Riverview, the health and quality of life for the cattle is a primary concern. If the need arises, Riverview does use antibiotics for calves and heifers as well as dry cows (those not being milked). Lactating cows are not given antibiotics. The farm is able to focus on quality feed and keeping the barns clean and dry, which has reduced illness.  Recently they added sites in the Southwest. I was aware of this because my husband's family members moved there to work. What I didn't know was why they had these facilities! They transport the calves to these facilities because of the warm, dry climate, which helps keep the calves healthy. The calves are quickly transported there by a team of truck drivers that stop quickly for calf checks so the trip is timely.  During the colder months the calves are transported with jackets to keep them warm!
I had a great time visiting Riverview! Guess what, if you are ever in the area of any of their sites they'd love to show you around! Riverview strives to be transparent in all facets of the operation and is regularly open for tours. Plus, they offer great educational experiences in animal science, farming and ranching for students who come to visit the Riverview sites. If you get the chance to visit tell them Julie sent you!
Now that you know where your cheese comes from grab some from your fridge and get to work making this fabulous Chicken Alfredo Stuffed Shells recipe! June is Dairy Month so we obviously want to support that! Like I need another reason to eat cheese!
Connect with Riverview!
Disclosure: Riverview has compensated me for my time to create this recipe. Thank you for supporting the brands that make Julie's Eats & Treats possible. All thoughts are my own.
Chicken Alfredo Stuffed Shells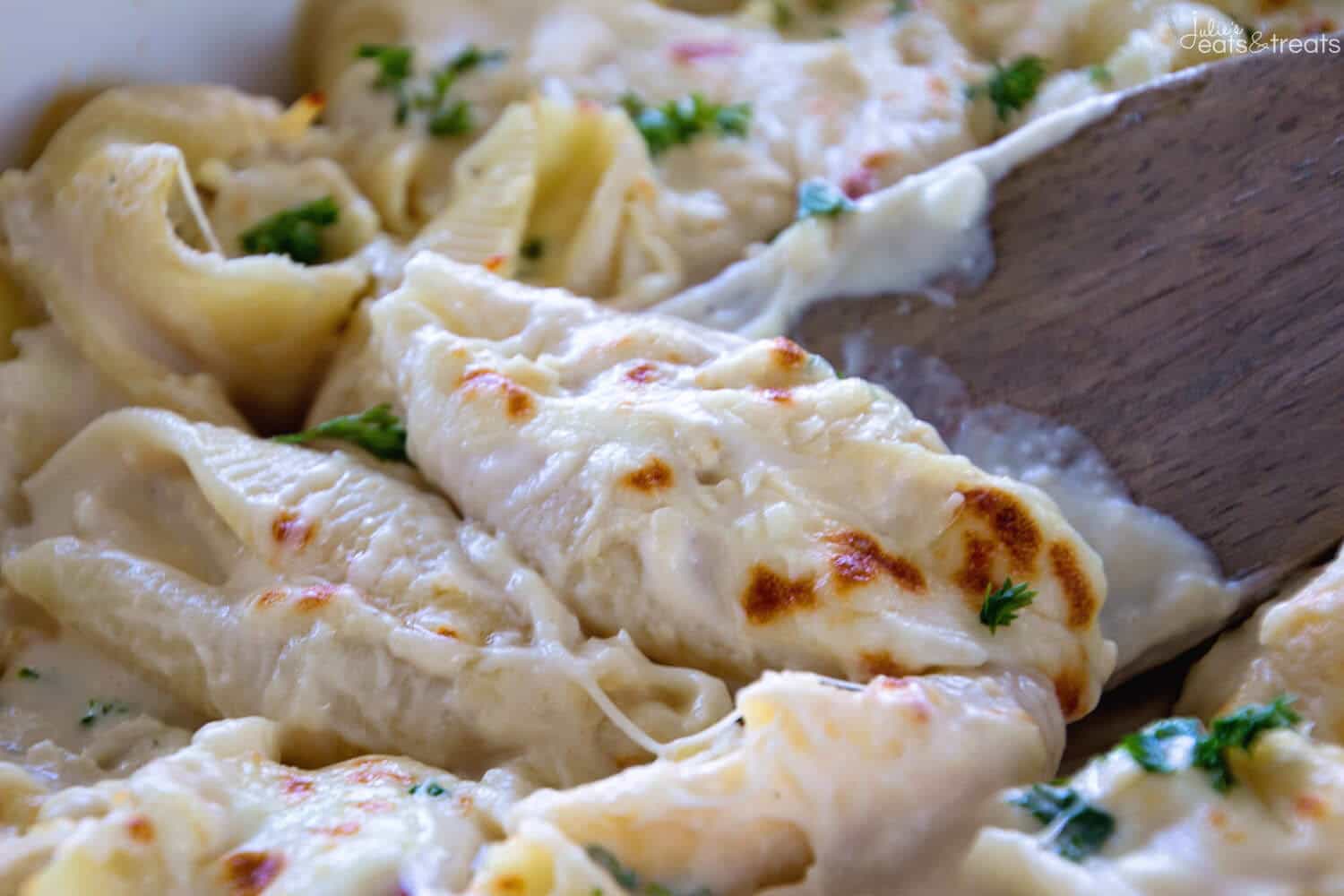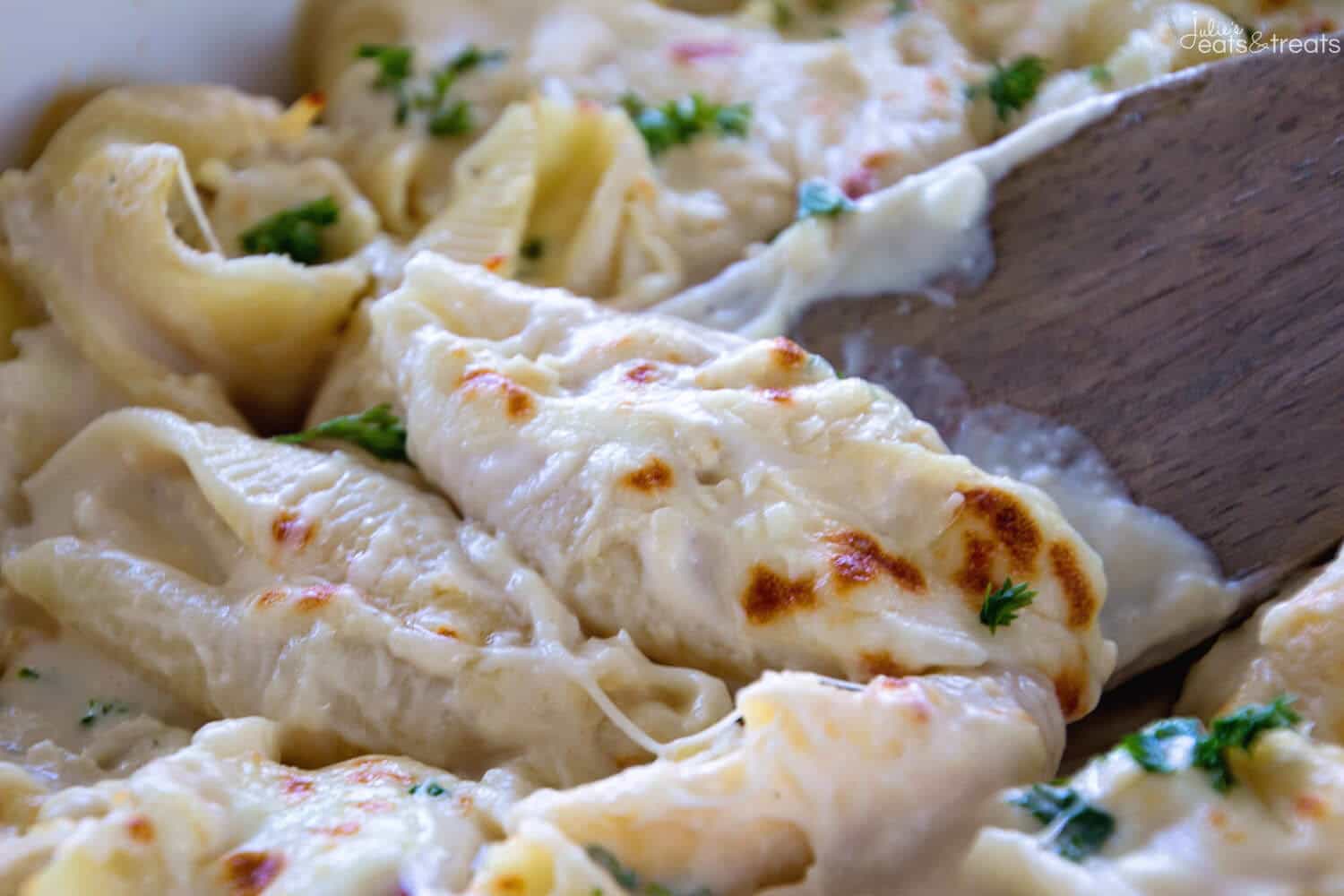 Ingredients
30

Large Pasta Shells

1

lb boneless skinless chicken breasts, cooked and shredded

1 1/2

c. cottage cheese

1

c. freshly grated Mozzarella Cheese

1/2

c. shredded Parmesan Cheese

1/2

c. shredded Romano Cheese

1

egg, beaten

1/2

tsp pepper

1/2

tsp salt

1

(15 oz) jar garlic Alfredo sauce

Fresh parsley for garnish, if desired
Instructions
Preheat oven to 350 degrees. Spray a 9 x 13 inch baking dish with non-stick cooking spray.
Prepare shells to al dente according to package directions. Drain water from shells, pat dry with paper towels.
In a large bowl combine Mozzarella, Parmesan and Romano cheese. Remove 1/2 c. for topping. Add cottage cheese, egg, pepper and salt. Stir until well combined. Add chicken and stir until completely combined.
Spoon 1 c. Alfredo sauce on the bottom of the prepared pan. Stuff shells with chicken mixture either using a spoon or a small scoop. Arrange in prepared pan in single layer. Spoon remaining Alfredo sauce over shells. Sprinkle with reserved cheese.
Bake in preheated oven for 20 minutes or until cheese is lightly browned and bubbly.
Garnish with parsley.
Nutrition Facts
Serving Size
Amount Per Serving
As Served
Calories

797kcal

Calories from fat 263
% Daily Value
Total Fat

29g

45%
Saturated Fat

13g

65%
Transfat

0g

Cholesterol

146mg

49%
Sodium

1592mg

66%
Carbohydrate

79g

26%
Dietary Fiber

3g

12%
Sugars

6g

Protein

51g
Percent Daily Values are based on a 2,000 calorie diet. Your daily values may be higher or lower depending on your calorie needs:
Calories
2000
Total Fat
Less than
65g
Sat Fat
Less than
25g
Cholesterol
Less than
300mg
Sodium
Less than
2,400mg
Total Carbohydrate
300g
Dietary Fiber
25g

did you make this recipe?
Tag @gimmesomegrilling on
Instagram
and hashtag it #julieseatsandtreats
Things You Might Need for this Recipe!
Craving More Pasta?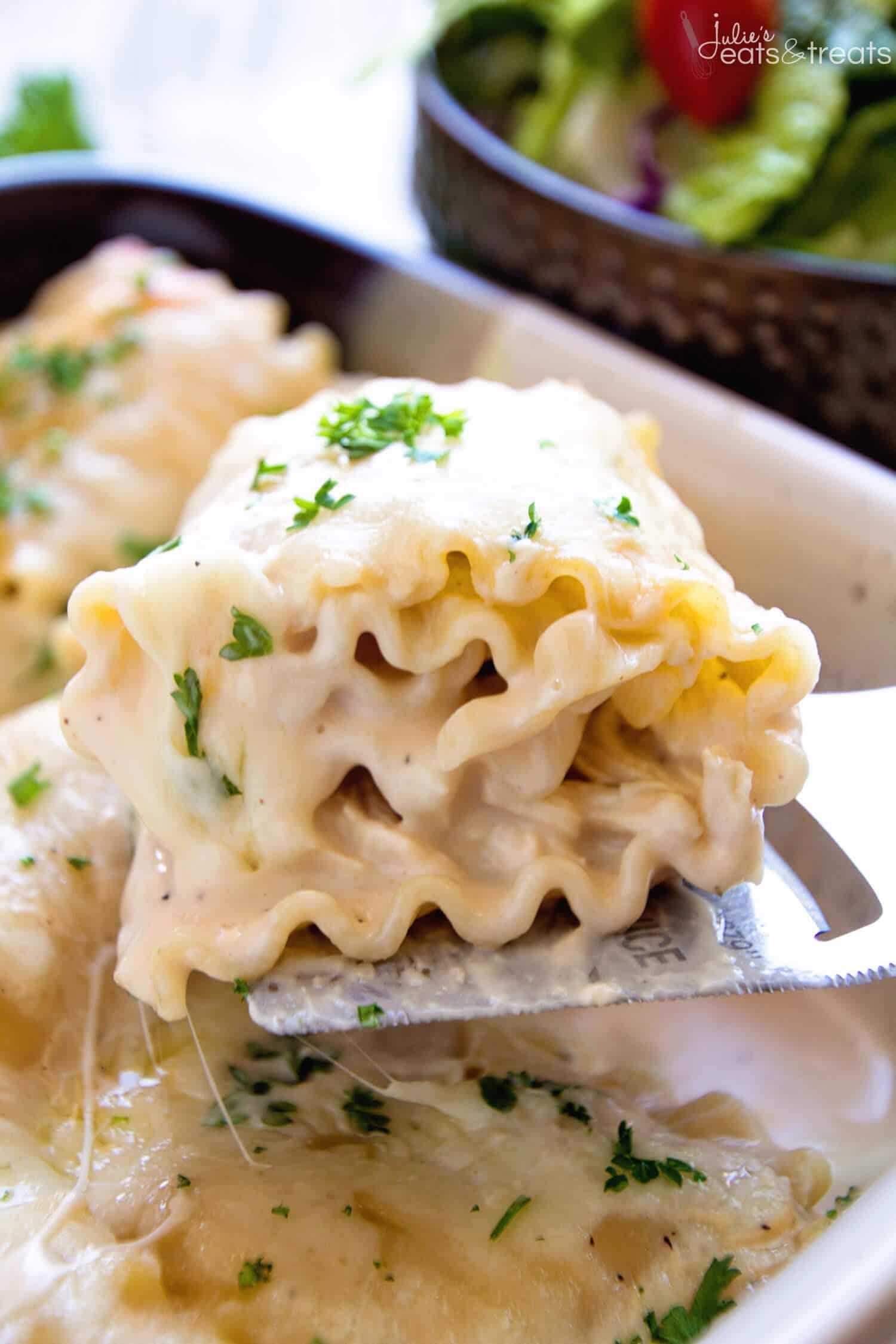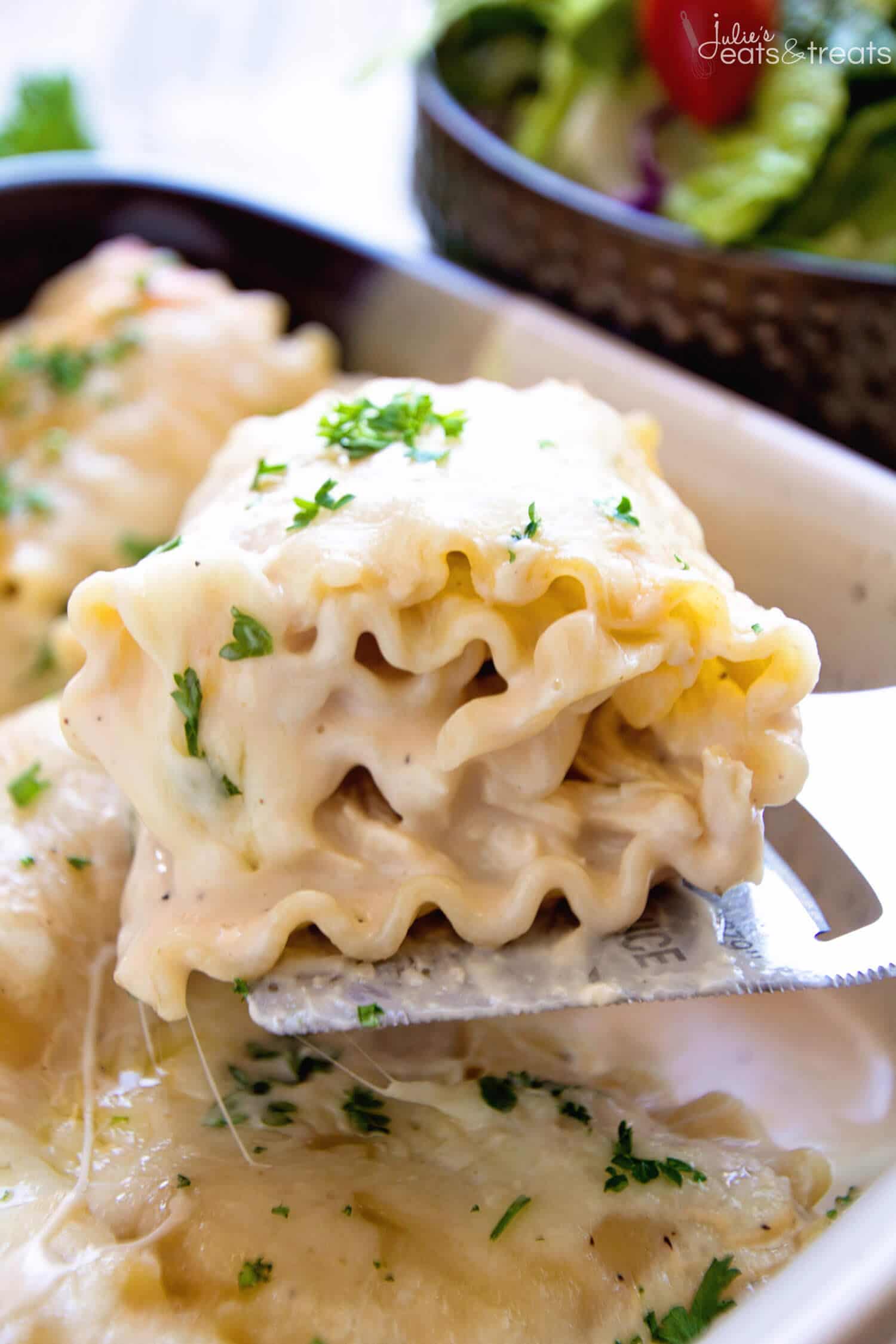 Chicken Alfredo Rollups ~ Creamy and Delicious! Lasagna Noodles Stuffed with Chicken, Cheese and Garlic Alfredo Make for a Quick and Delicious Dinner!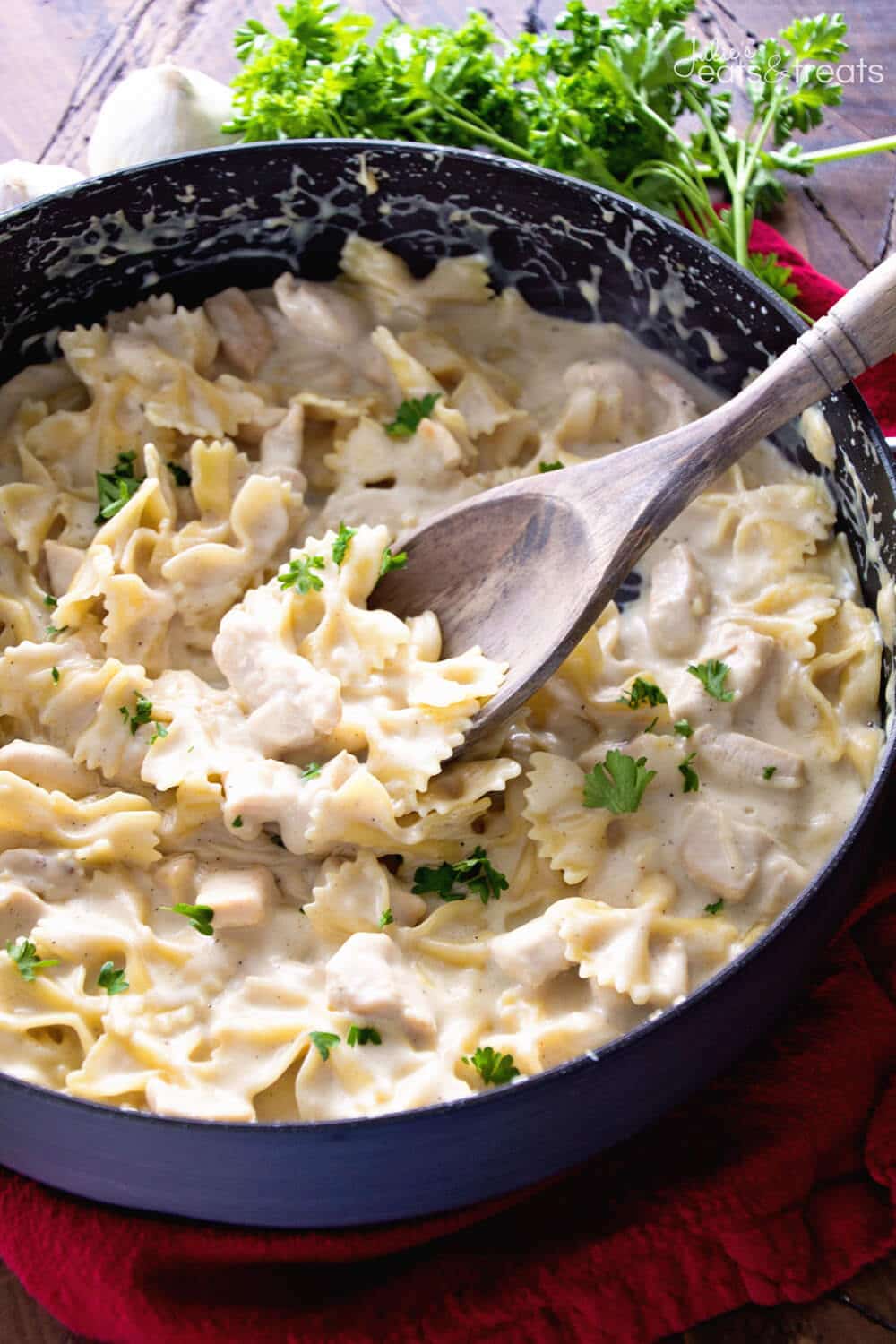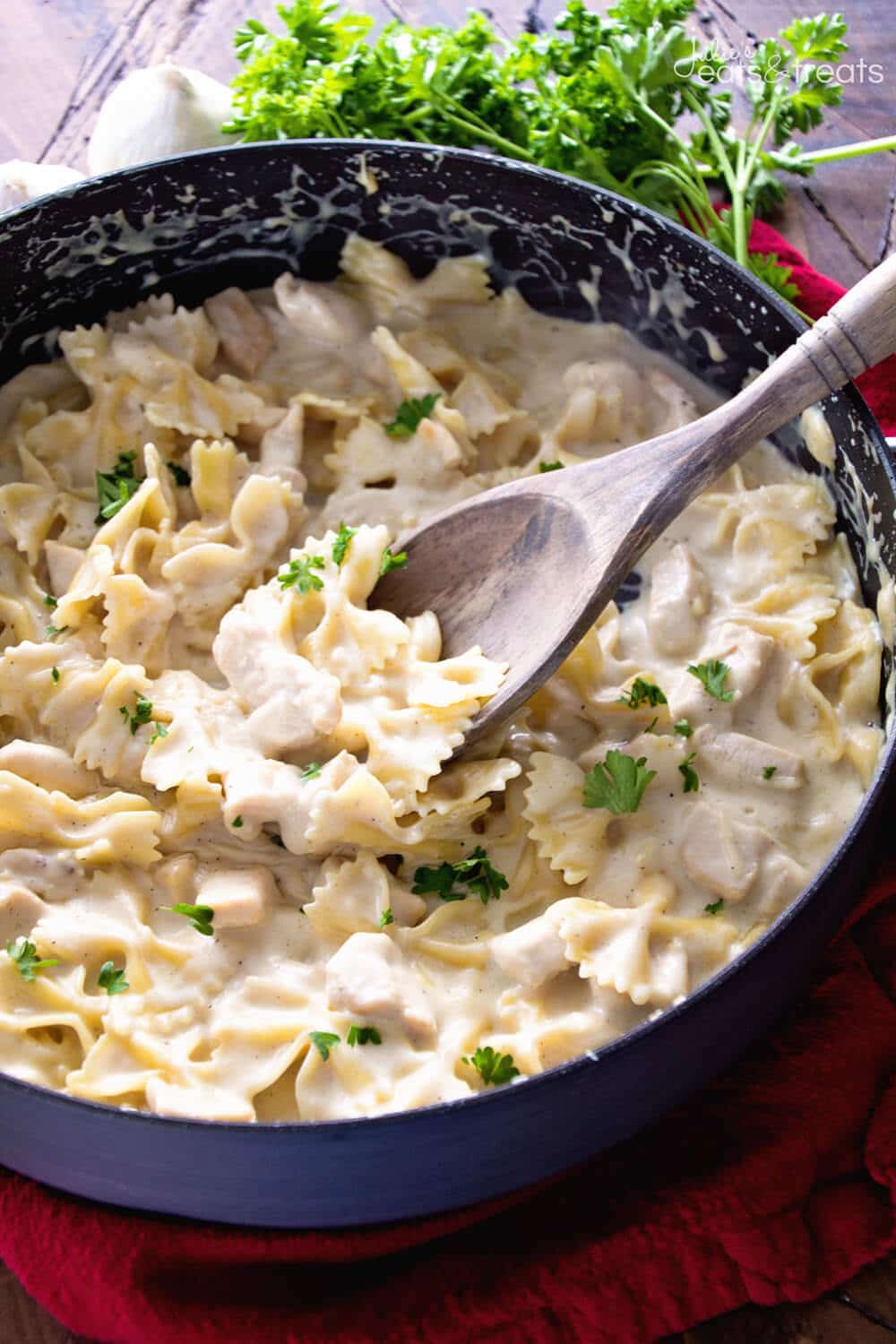 One Pot Garlic Chicken Alfredo Recipe ~ Quick and Easy Chicken Alfredo Recipe Loaded with Garlic and Even on the Lighter Side! Perfect Weeknight Dinner Recipe!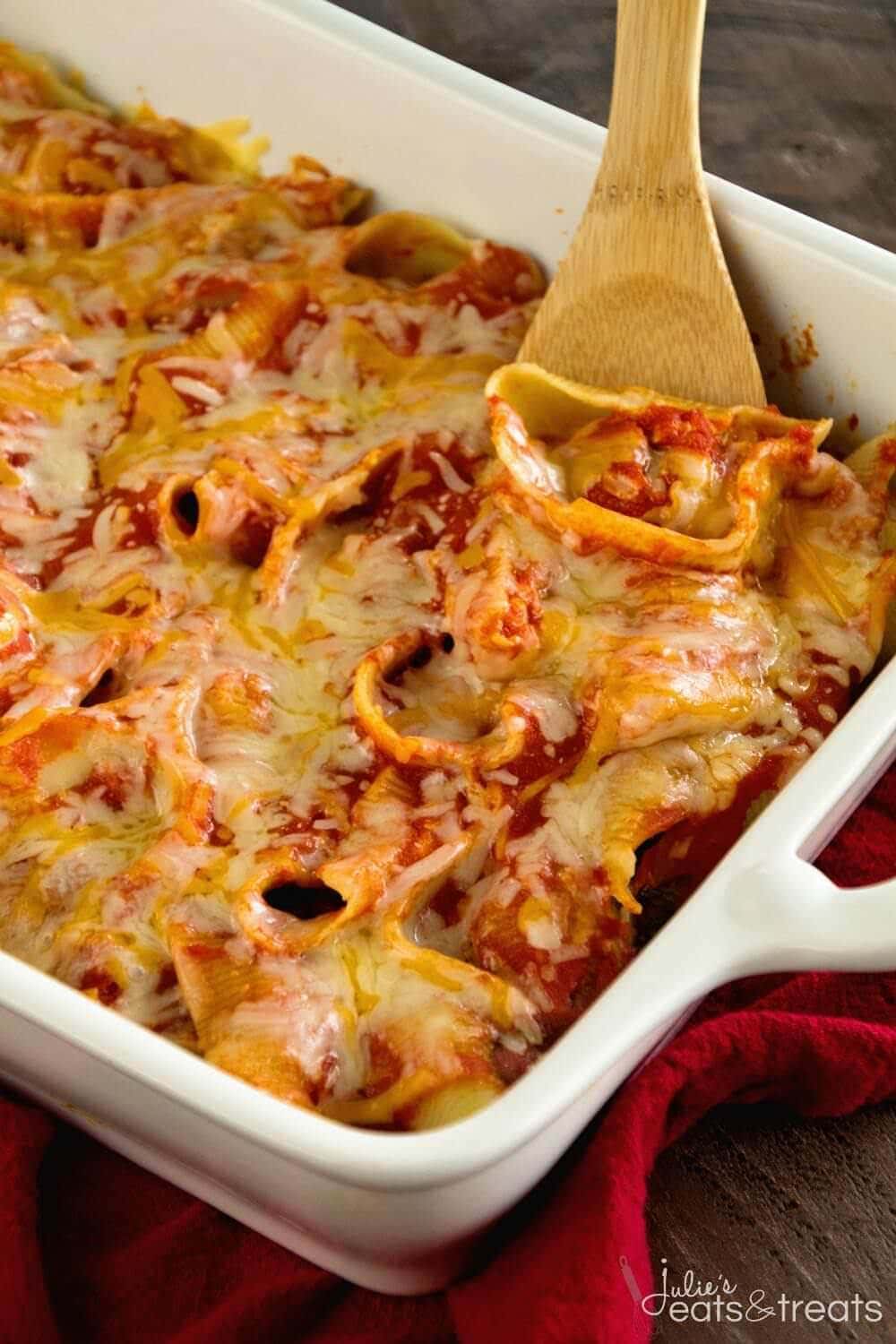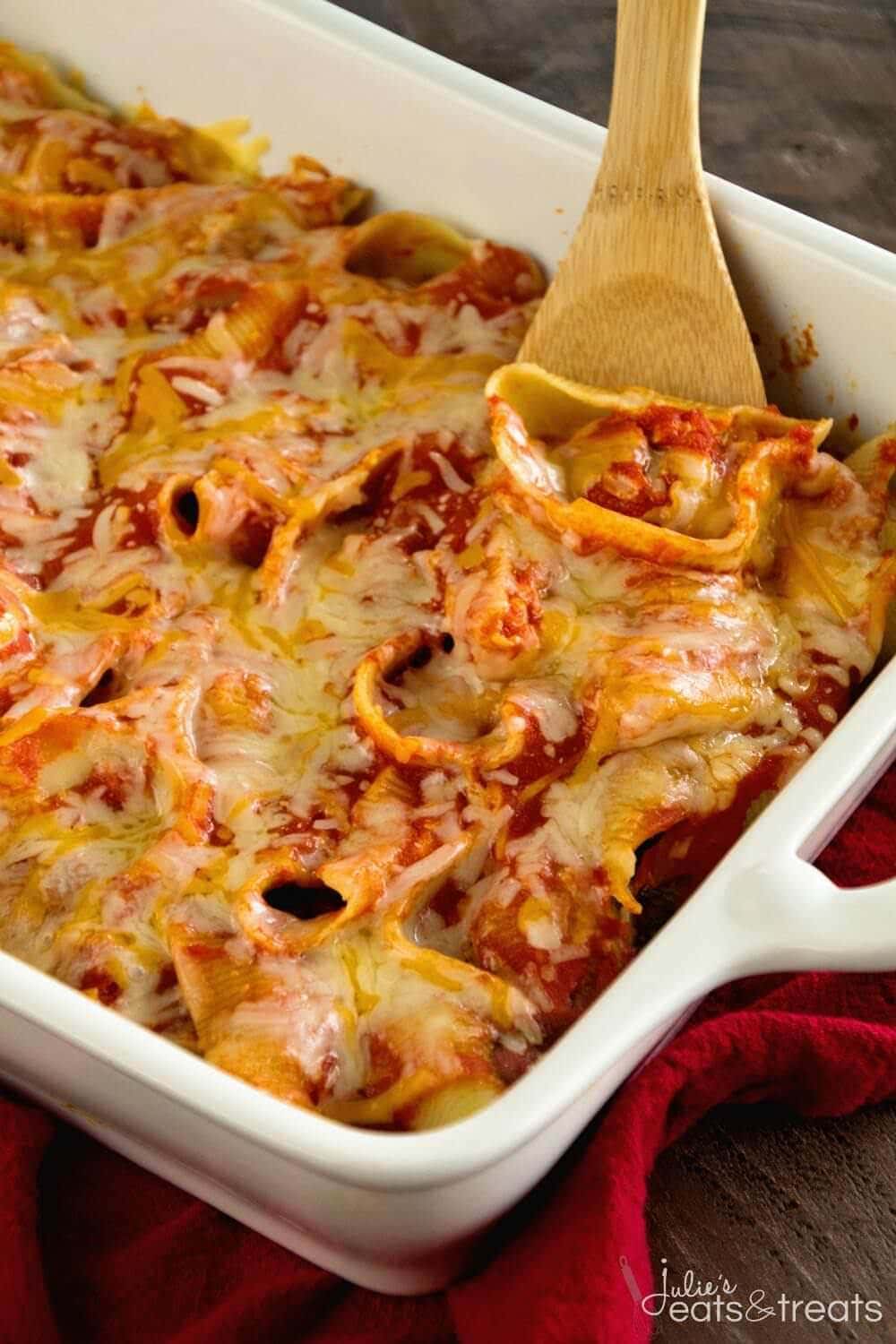 Easy Meatball Stuffed Shells Recipe ~ Quick, Easy Delicious Dinner! Shells Stuffed with Meatballs then Smothered in Spaghetti Sauce and Cheese!