Corned Beef Bagel Dip + VIDEO
Corned Beef Bagel Dip ~ Quick and Easy Dip Perfect for Entertaining! Easy Appetizer to Serve When Hosting Your Next Party!
So we are almost to week 37 of this pregnancy and I'm excited, nervous, not ready, apprehensive, yet just want it to be all over! Can any of you relate? There's so many emotions going through my head right now that I'm a slight disaster of hormonal emotions.
I spent Sunday prepping a few freezer meals. I made Tater Tot Hot Dish, Chicken Alfredo Stuffed Shells, and Easy Meatball Stuffed Shells. I'm think I should make a few more, but I might loose ambition. Thankfully my husband pitches in if he needs too!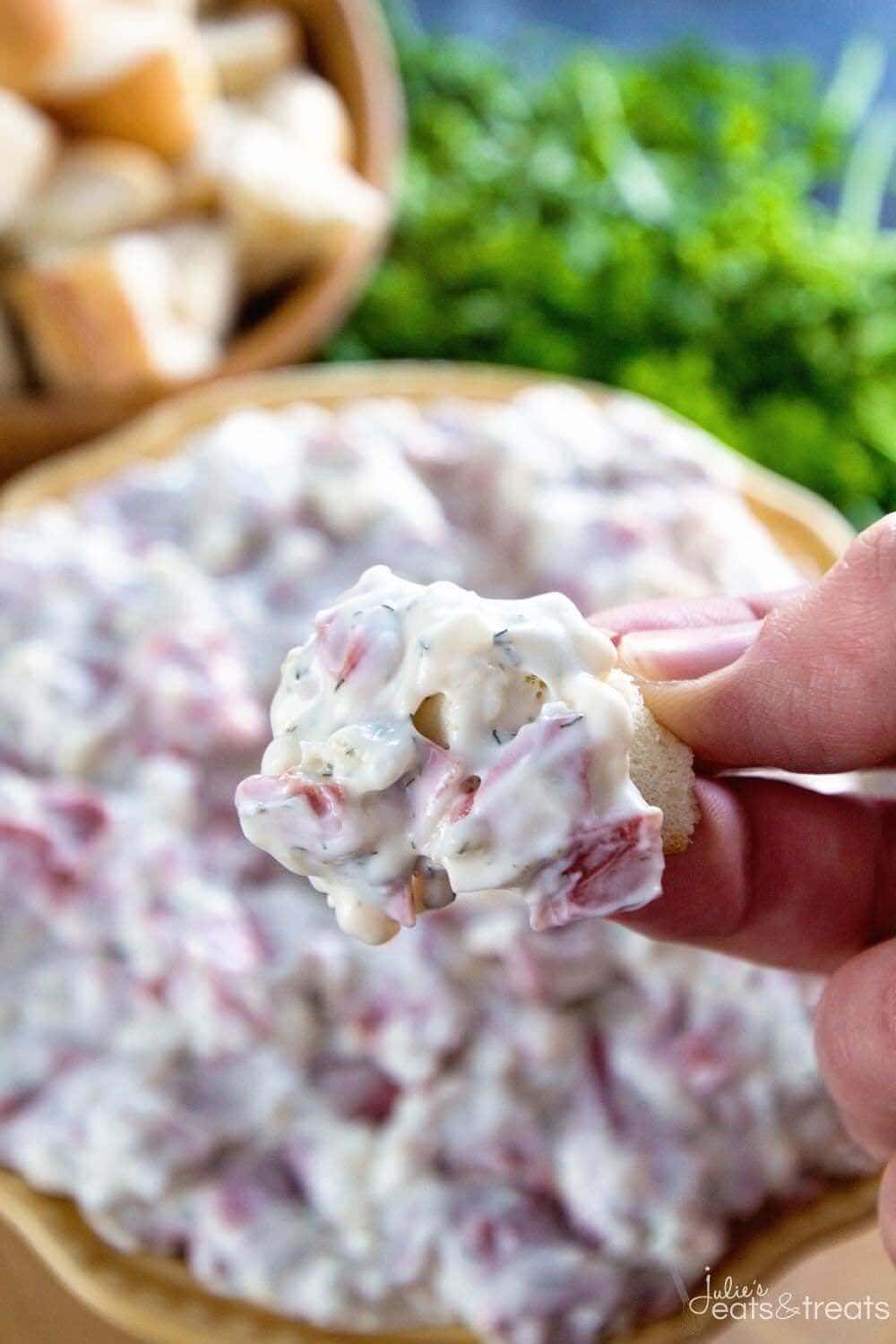 I tried this new family first thing this weekend so that included me hanging out with the kids and hubs on Saturday. They wanted to go ice fishing, which I normally shy away from because there's always something to do at home, right? Well, this time I tried to put it all aside and go with them and enjoy it. Oh my goodness it was exhausting!! RyRy was busy, crazy busy, like always. I'm not sure how we kept her out of one of the holes. Let's just say we are looking into covers for them for the next time!
Miss K LOVES to ice fish. In fact she talked her Daddy into letting her stay home on Monday with him and go ice fishing in the morning because he had the day off. Trust me, she has it good out there. She gets to bring out her DVDs, cookies and make pizza out there. Who wouldn't love it?!
There is pure joy and excitement when that rattle reel goes off! We caught a few when we were out there on Saturday and the girls were so excited. Of course, there were also tears when we threw them back!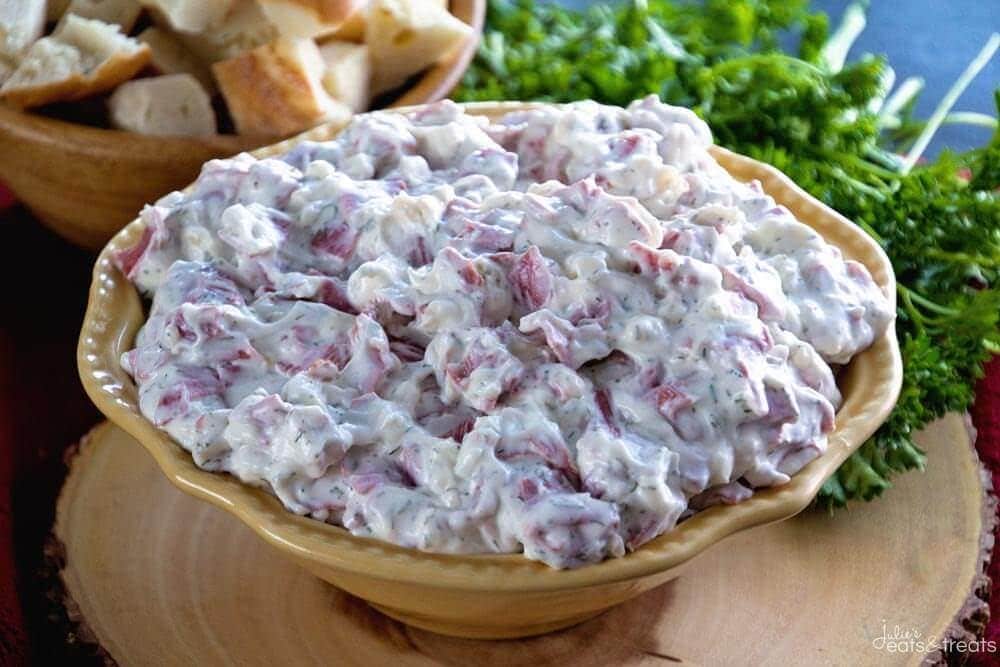 As I said before I threw caution to the wind and enjoyed my family on Saturday and left the work behind, which was amazing! I loved it. Then Sunday came and I realized that I had SO MUCH TO DO. I freaked and was not fun to be around. Thumbs down right?
That brings me to my next dilemma. How on earth am I going to keep up once baby comes? I want to be super woman. I want to do it all, but I think I need to realize I can't. It's not possible. Lately, I'm struggling to figure out what to change and how to change it. Step back from the blog? It's my baby. I grew it, I love it and I enjoy it. Quit my job? Go Part Time? I love my job too.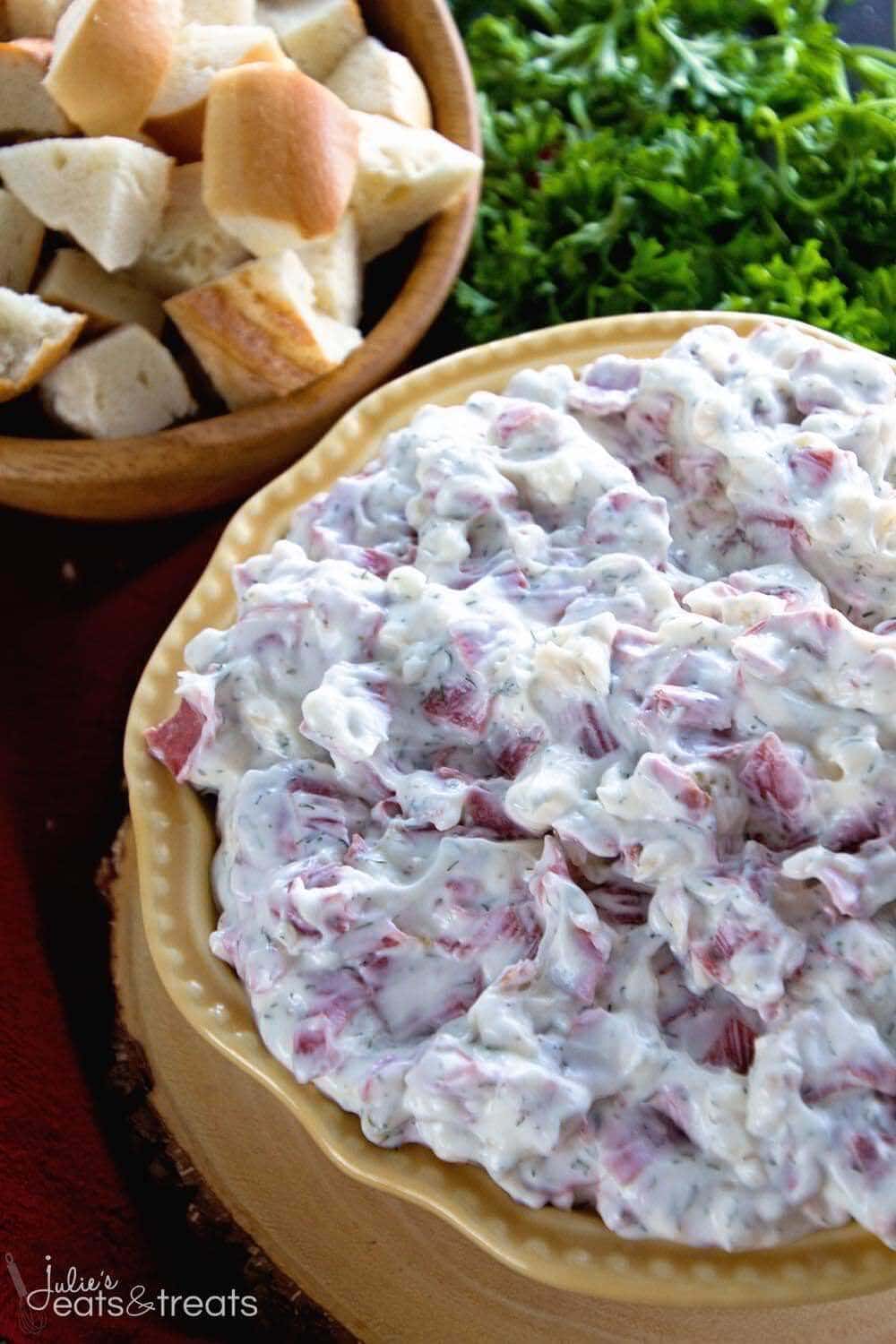 So tell me, what would you do? I can't come up with the perfect scenario. Either I pick work over my family, or money over my family, or give up my work and pick my family.
I know, I know I will never get these days back with my family so I really should pick them, but why is it so hard?
If you want another easy appetizer, you might like my Dill Pickle Dip, too!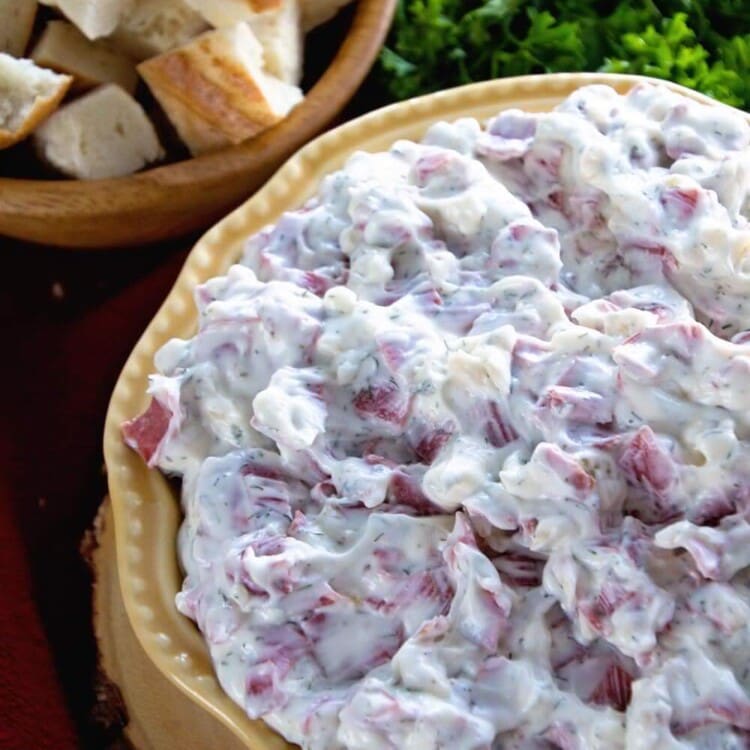 Corned Beef Bagel Dip
Quick and Easy Dip Perfect for Entertaining! Easy Appetizer to Serve When Hosting Your Next Party!
Ingredients
3

2 oz Packages Buddig Corned Beef, chopped

1 1/3

c.

mayonnaise

1 1/3

c.

sour cream

2

tsp

dill weed

2

tsp

Accent Salt Seasoning

2

Tbsp

minced dry onion

Bagels to Serve with Dip
Instructions
Stir all ingredients except bagels together in a small mixing bowl.

Refrigerate at least 2-4 hours before serving.

Chop bagels into bit size pieces for dipping and serve.
Nutrition Information
Calories:
193
kcal
(10%)
,
Protein:
2
g
(4%)
,
Fat:
20
g
(31%)
,
Saturated Fat:
5
g
(31%)
,
Cholesterol:
24
mg
(8%)
,
Sodium:
270
mg
(12%)
,
Potassium:
63
mg
(2%)
,
Vitamin A:
135
IU
(3%)
,
Vitamin C:
3.1
mg
(4%)
,
Calcium:
24
mg
(2%)
,
Iron:
0.3
mg
(2%)
Get Your Dip On!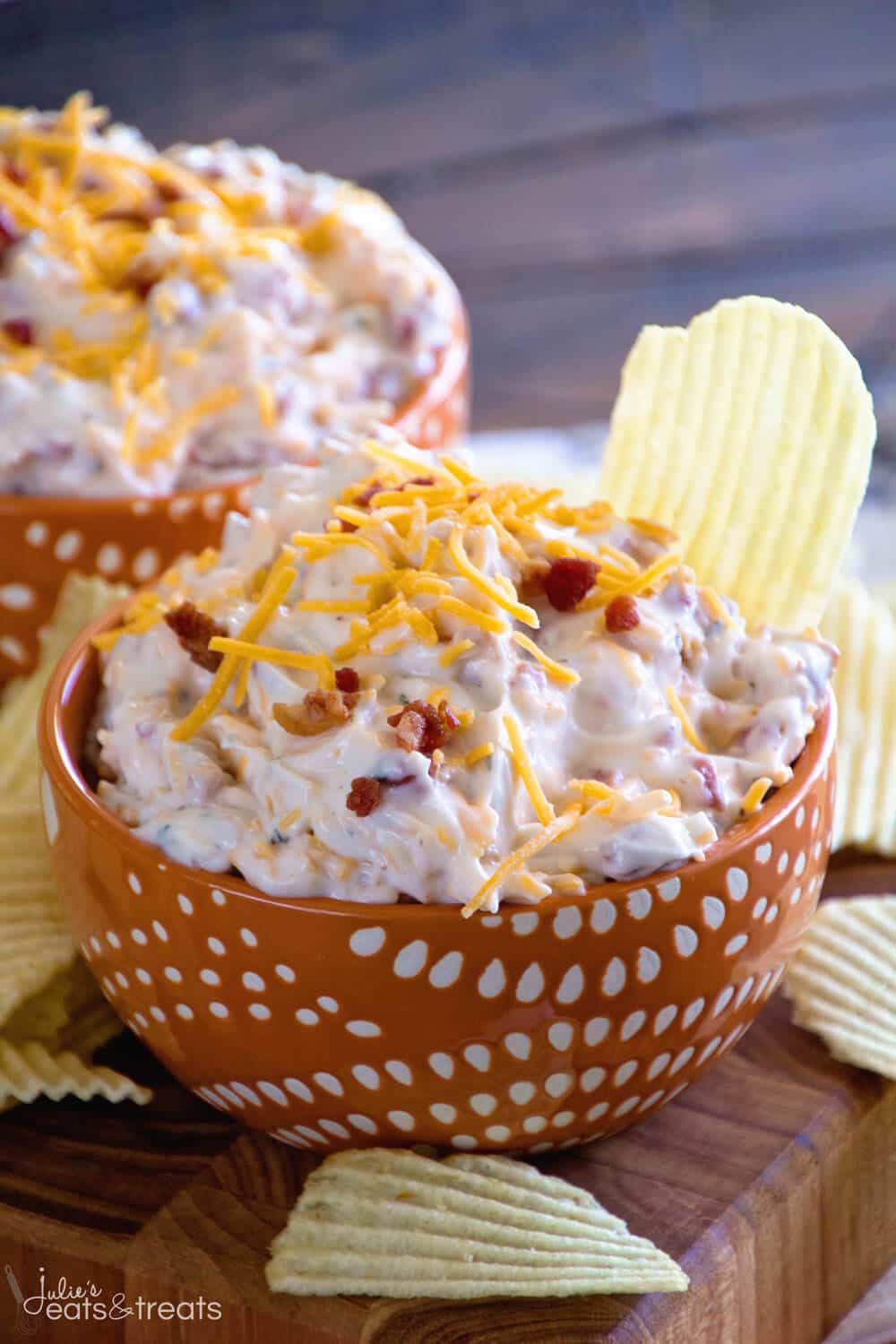 Crack Dip ~ Super Simple Chip Dip Loaded with Cheese, Bacon, Ranch and Sour Cream!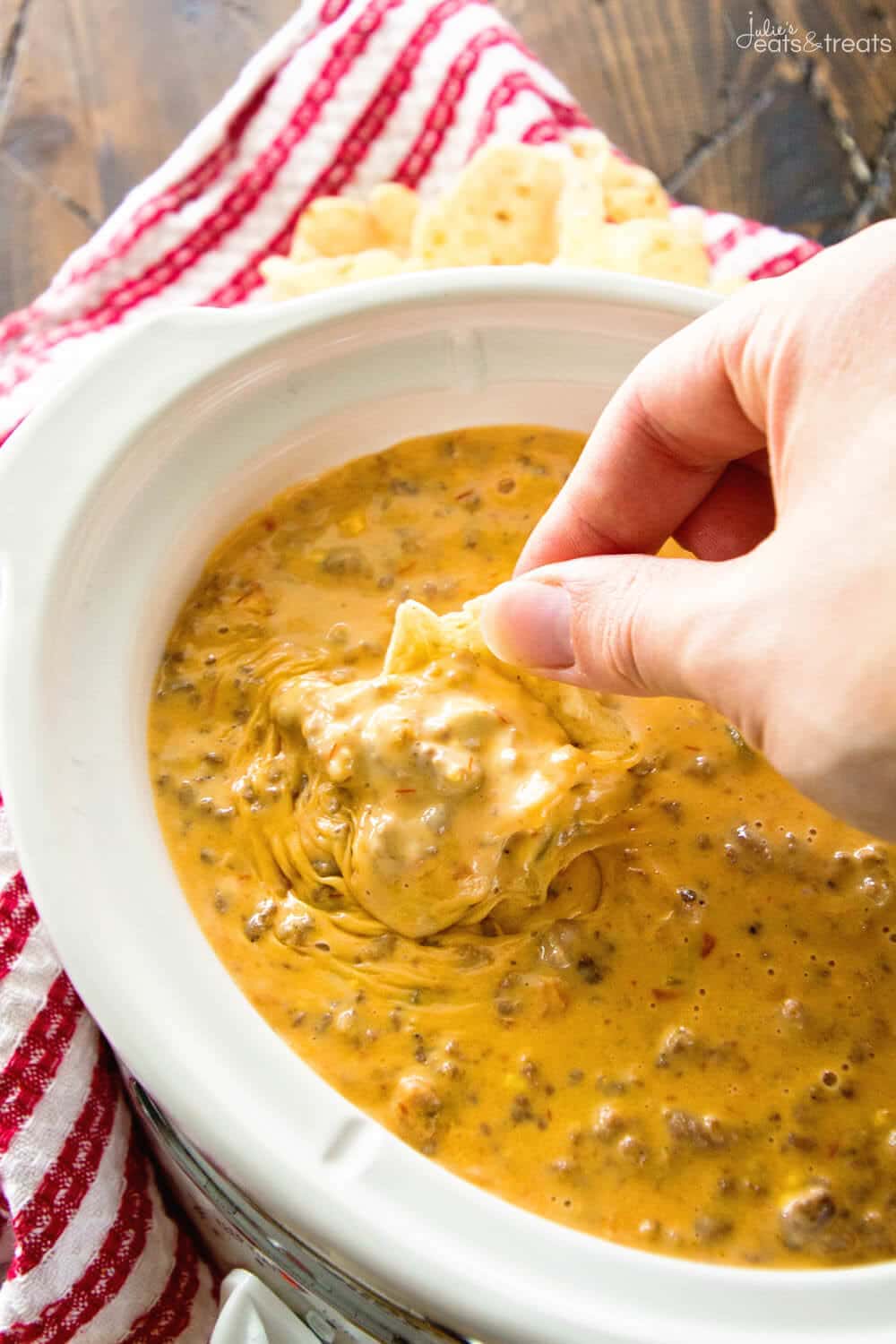 Spicy Crock Pot Cheesy Hamburger Dip ~ The BEST Cheese Dip Made in Your Slow Cooker! Perfect for a Party, Game Day or Just Because! This Appetizer Will Have You Coming Back for More!