Crockpot Chicken Lasagna
Posted: 07/25/16 Updated: 07/31/23
Crock Pot Garlic Chicken Alfredo Lasagna ~ Slow Cooker Lasagna Loaded with Chicken, Alfredo and Garlic! This is the Perfect Comfort Food Dinner for Busy Families!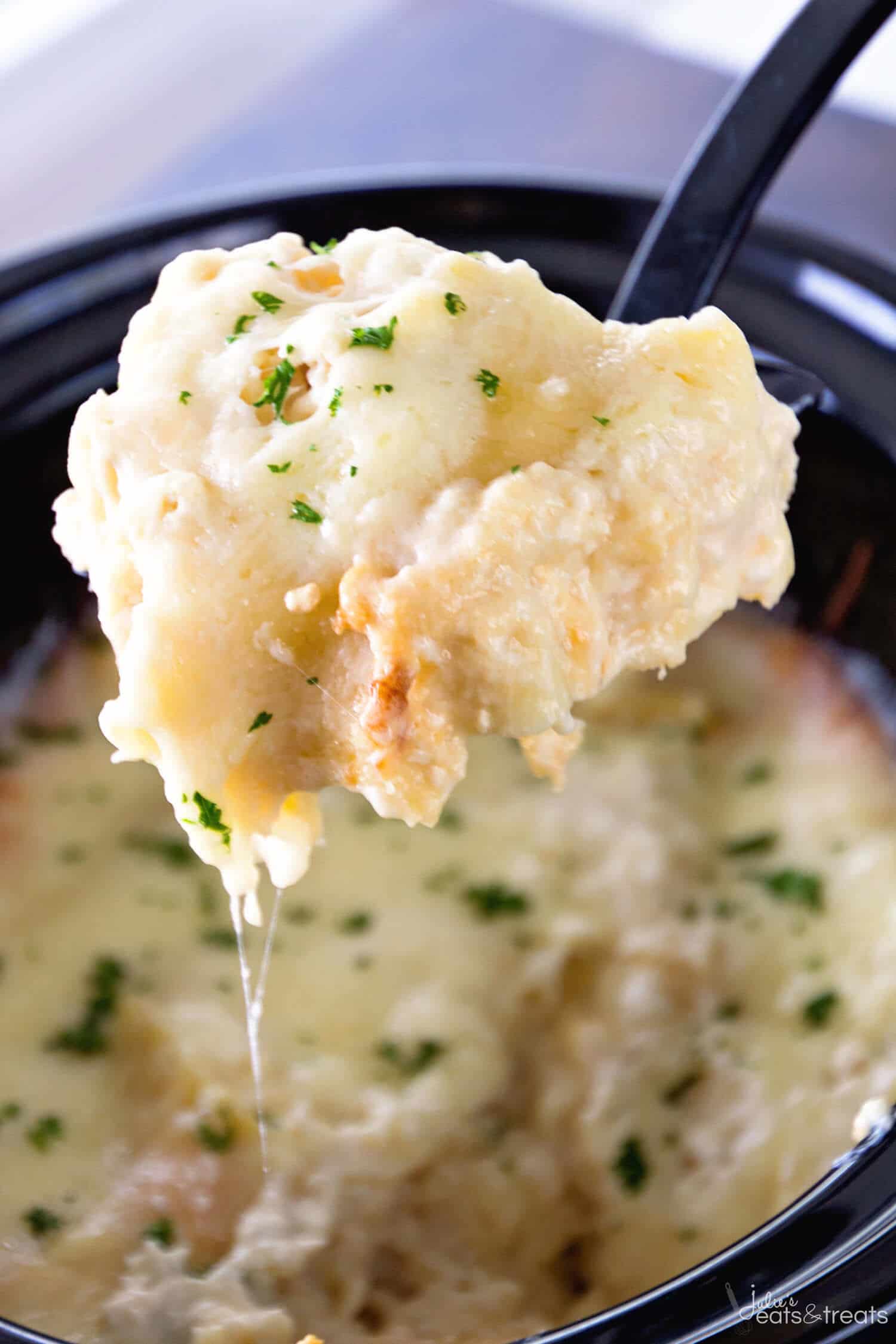 [et_bloom_inline optin_id="optin_1″]
How is it almost August? I'm in denial that I need to start planning for fall and that means back to school for a lot of you! Some of my favorite go-to meals for the fall include my Crock Pot. I'm often referred to as the "Crock Pot" queen by my friends and it's a title I fully embrace! A few of my favorites are Crock Pot Cheesy Meatball Tortellini, Slow Cooker Mexican Quinoa Bake, and Crock Pot Lasagna. My family loves them just as much as me, luckily!
Back to School. Are those words you cringe at or celebrate? My oldest is going to start pre-school this fall, so I don't feel that I have a lot of input on the whole subject, but it seems to invoke some strong reactions from parents from what I've noticed. It seems at the end of the school year everyone is totally over it and looking forward to the long summer break. Then when August rolls around the parents are kind of looking forward to sending the kids back to school!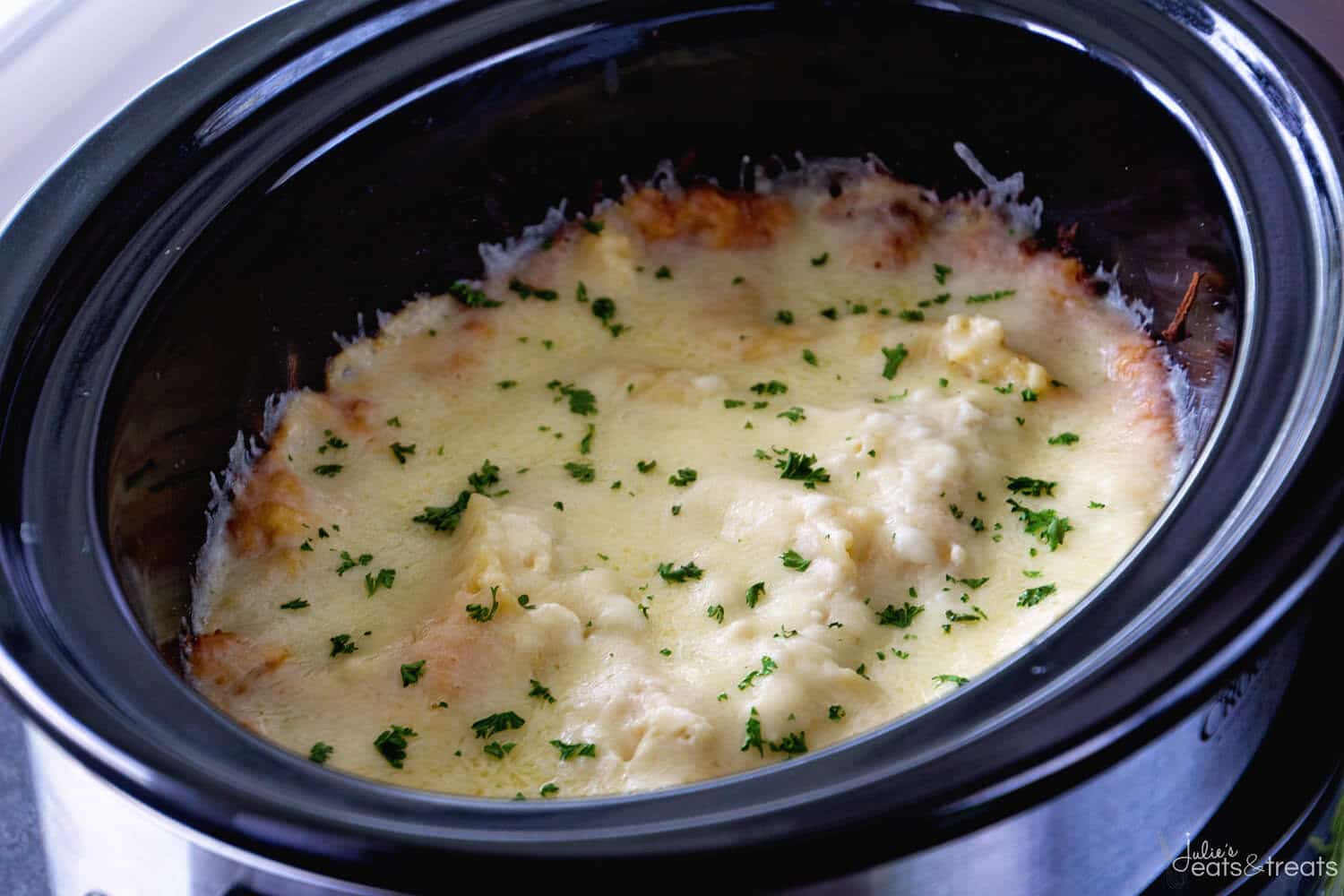 I feel that we build up summer vacation in our minds to this glorious occasion. It's full of vacations and hanging out making memories, relaxing and having fun. Then when it really comes down to it the kids fight, the kids are in a ton of activities, they complain about being bored etc. After listening to this for several months I can see why we kind of look forward to school again!
[et_bloom_inline optin_id="optin_1″]
I remember doing that myself as a child. I was SO ready for summer. Then half way through the summer break I looked forward to finding out who my teacher was for the next year, which friends would be in my class etc.
Approximately two days into school I was wondering what on earth was I thinking!!!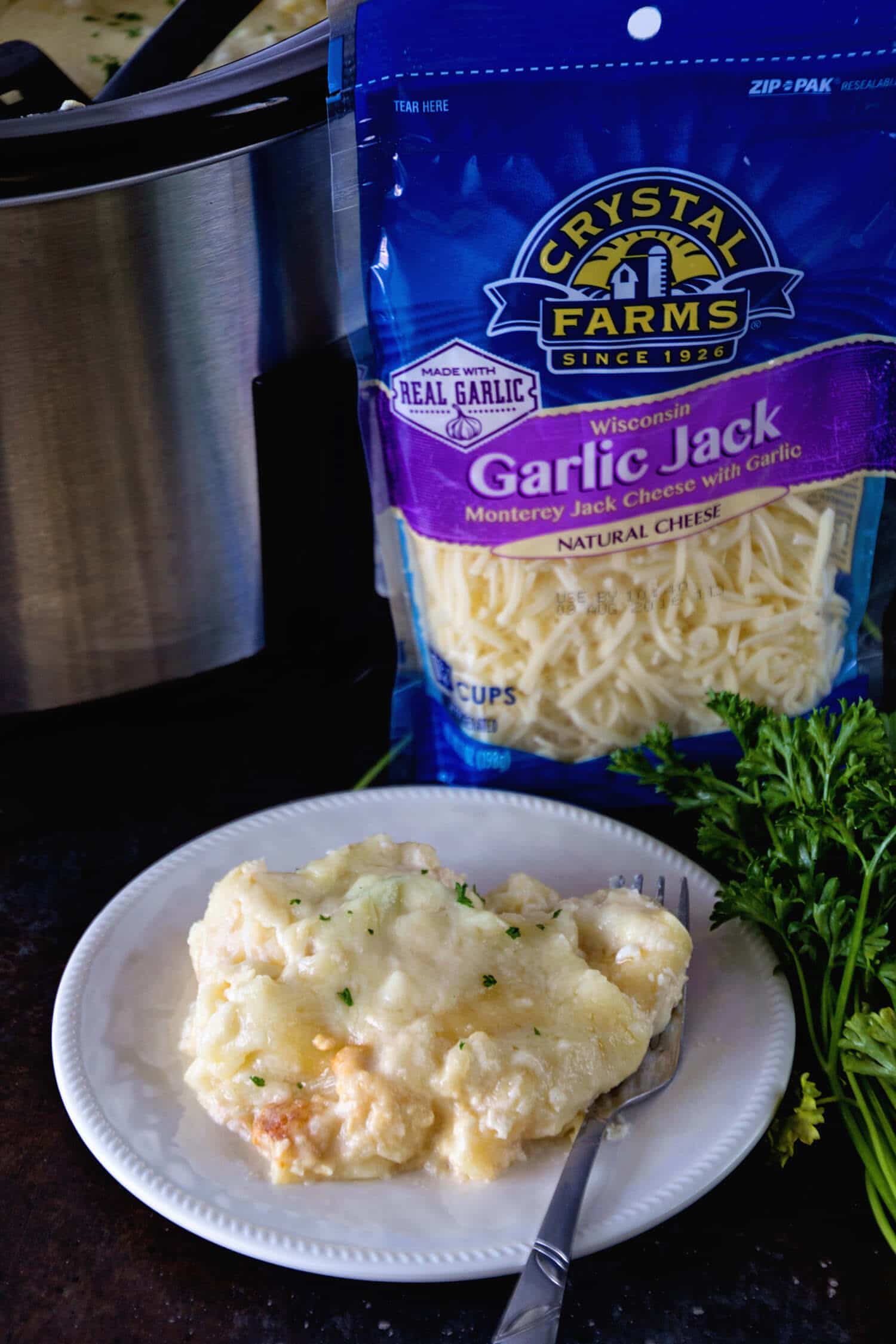 This Crock Pot Garlic Chicken Alfredo Lasagna is loaded with garlic and cheese! One of the brands of cheese we have come to trust in my house is Crystal Farms® Cheese. I trust them because they have been committed to providing the highest quality product to consumers since 1926. I love that they are located just a stone throw away from me in Lake Mills, Wisconsin where they have been devoted to delivering consistent quality and great tasting products. Crystal Farms® Cheese products are known for being a natural products with few preservatives, a rich source of calcium, gluten-free and lactose tolerant.
A while ago I saw a new type of cheese Crystal Farms® Cheese had came out with at the store, or at least new to me and that was Garlic Jack Cheese. I knew I needed to find a new recipe to try it in and this Crock Pot Garlic Chicken Alfredo Lasagna was born! Really, you could put this cheese on anything and it was be amazing. I loved it!
Next time you are making your favorite dish make sure to grab Crystal Farms® Cheese in your dairy section to top it off with!
Love that creamy alfredodon't you? Here are a few more recipes to try!
This is a sponsored conversation written by me on behalf of Crystal Farms Cheese. The opinions and text are all mine.
[et_bloom_inline optin_id="optin_1″]
Connect with Crystal Farms® Cheese!
Facebook ~ Twitter ~ Instagram ~ Pinterest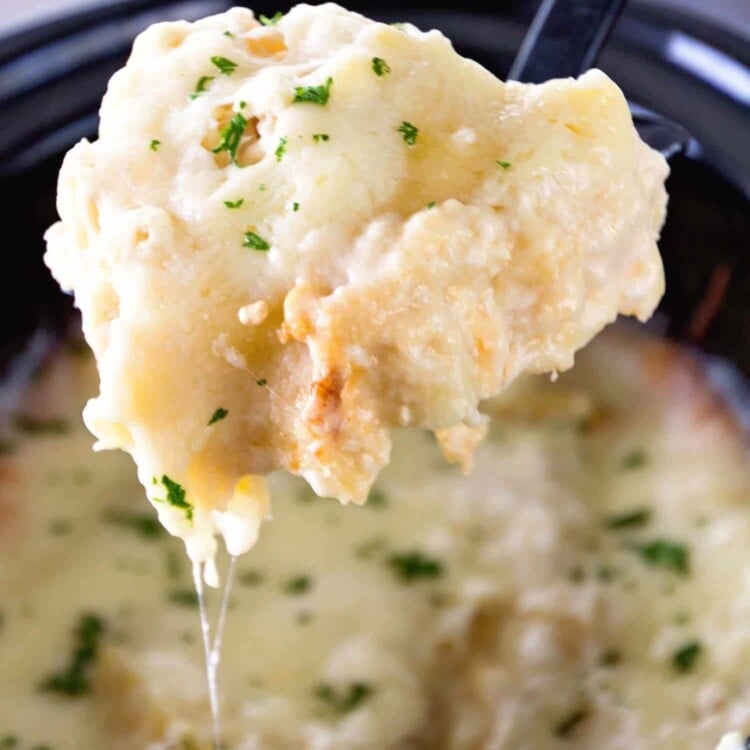 Crockpot Chicken Lasagna
Slow Cooker Lasagna Loaded with Chicken, Alfredo and Garlic! This is the Perfect Comfort Food Dinner for Busy Families!
Ingredients
1

lb

chicken

cooked and shredded

9

lasagna noodles

4

c.

Crystal Farms Garlic Jack Shredded Cheese

1 1/2

c.

cottage cheese

2

15 oz jars roasted garlic Alfredo

1/2

c.

water
Instructions
In a mixing bowl combine the Alfredo sauce and water. Whisk until combined. Spread a fourth of Alfredo mix on the bottom of a 6 quart crock pot. Arrange 3 lasagna noodles on top of sauce. Spread 1/3 of the chicken on top of lasagna noodles.

In a mixing bowl combine cheeses. Spread 1/3 of cheese mixture over chicken. Repeat these steps twice.

Cook on low for 4-5 hours, or until noodles are cooked through.
Nutrition Information
Calories:
759
kcal
(38%)
,
Carbohydrates:
26
g
(9%)
,
Protein:
49
g
(98%)
,
Fat:
50
g
(77%)
,
Saturated Fat:
28
g
(175%)
,
Cholesterol:
174
mg
(58%)
,
Sodium:
940
mg
(41%)
,
Potassium:
339
mg
(10%)
,
Fiber:
1
g
(4%)
,
Sugar:
2
g
(2%)
,
Vitamin A:
1325
IU
(27%)
,
Vitamin C:
0.9
mg
(1%)
,
Calcium:
903
mg
(90%)
,
Iron:
1.8
mg
(10%)
Things You Might Need for this Recipe!
Craving More Crock Pot Meals?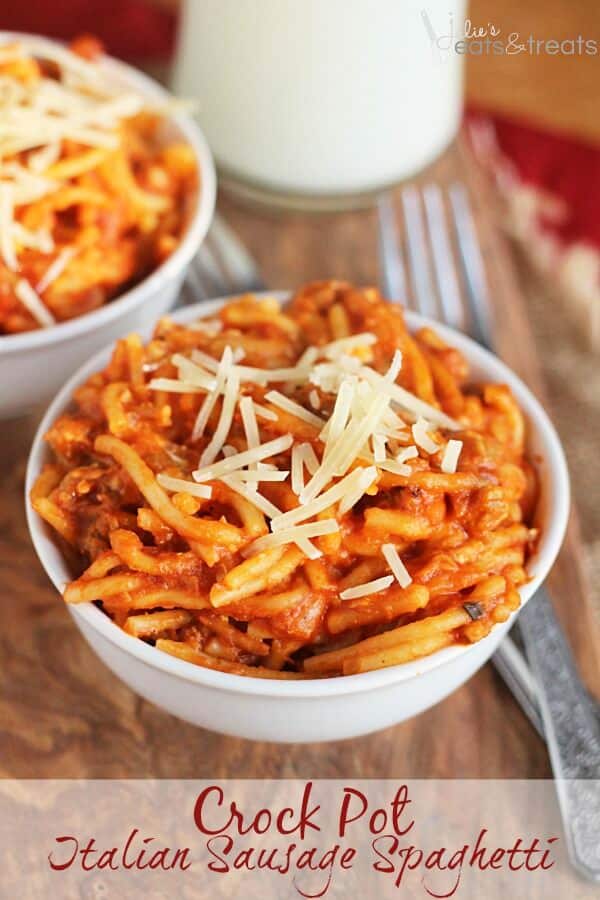 Crock Pot Italian Sausage Spaghetti ~ Creamy Spaghetti Loaded with Spicy Italian Sausage!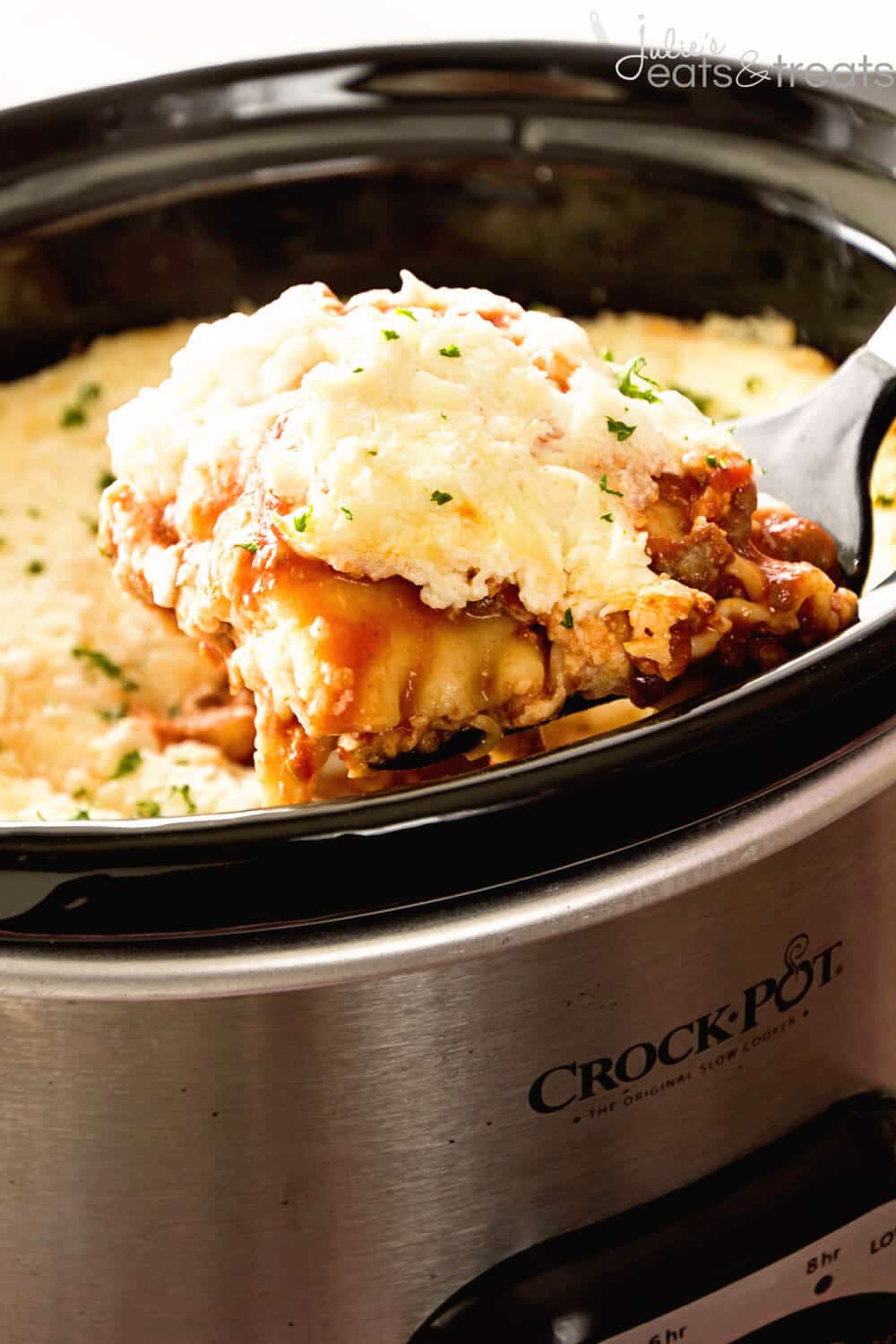 Crock Pot Lasagna Recipe ~ The EASIEST Lasagna Recipe You'll Ever Make! Quick, Easy, Delicious and Made Right in the Slow Cooker! Lasagna Noodles Layered with Sauce, Hamburger and Cheese!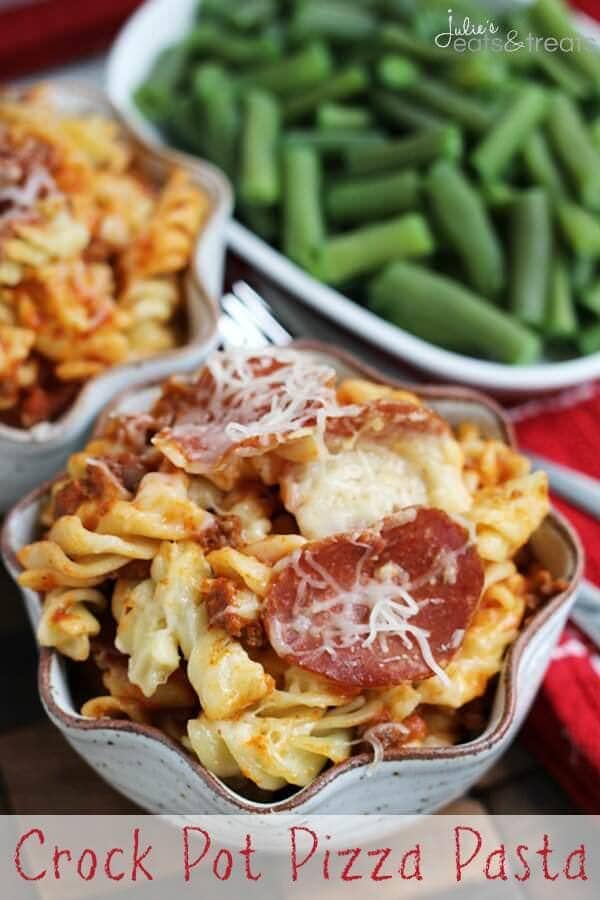 Crock Pot Pizza Pasta ~ Easy Crock Pot Meal Loaded with Pasta, Pizza Sauce, Pepperoni, Hamburger and Cheese!
Easy Cheese Ravioli Lasagna ~ This Easy Ravioli Lasagna is an Easy Dinner Recipe that is Hearty, Comforting, and Filled with Cheese and Sausage!