It's another Saturday and I just got done with work. After a quick stop at the grocery store to grab some stuff for throwing together a supper tonight I'm relaxing on the couch, watching Gossip Girl and writing a blog posting. I have every intention of making a "good" supper that isn't out of the box tonight also. Sometimes life just gets going and night after night we are eating some "pre-fab" meal so sometimes I try to get out of that rut! I've been spoiling you with yummy treats lately in my postings so I thought I should probably add a "main dish" in here sometime. My hubby liked this one to and he's usually the true test. Speaking of my hubby he is out fishing with his brother in a tournament. I was putting the groceries away and I noticed that our beer stash is missing…so I'm not sure if they are actually catching many fishing…but I think they are having fun! As for this recipe I'm going to share with you tonight it's another crock pot recipe that seems to be my favorite! And it's supper simple. My one word of advice is don't cook your chicken to long because it will dry out and no one wants that!
Slow Cooker Chicken Parmesan
Printer Friendly Recipe
Ingredients
1 Egg
1/3 C Bread Crumbs
1/3 C Shredded Parmesan Cheese
1/2 tsp Italian Seasoning
1/4 tsp Salt
1/4 tsp pepper
4 Boneless Skinless Chicken Breasts (I used three but you can use four! I always get the packs of 3 so I just go with it!)
1 Jar (26 oz) Tomato Pasta Sauce
1/2 C Shredded Italian Cheese Blend
2 2/3 C. Penne Pasta (Or whatever pasta you have on hand!)
1. Spray 2-3 quart slow cooker with cooking spray.
2. In small shallow bowl, beat egg until foamy. In separate shallow bowl, mix bread crumbs, Parmesan cheese, Italian Seasoning, Salt and Pepper. Dip chicken into egg, then coat evenly with bread crumb mixture; place in cooker. Spread pasta sauce evenly over chicken.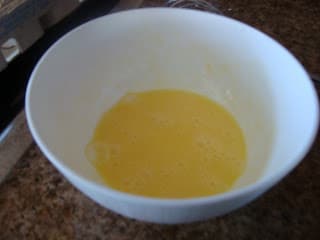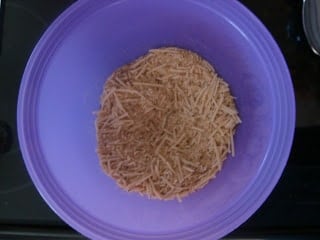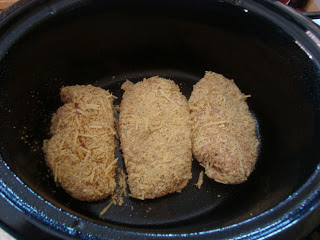 3. Cover; cook on low heat setting 5-6 hours.
4. Sprinkle Italian cheese blend over top. Cover; cook on low 10 more minutes or until melted. Meanwhile cook pasta and drain. Serve with chicken.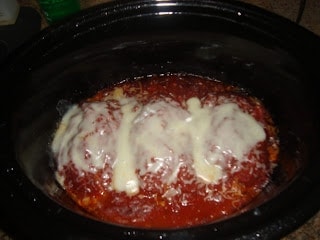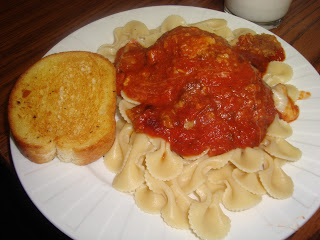 Recipe from Betty Crocker.com