Crock Pot Mac and Cheese ~ Your Favorite Macaroni and Cheese Made in Your Slow Cooker! Easy, Creamy, Deliciousness!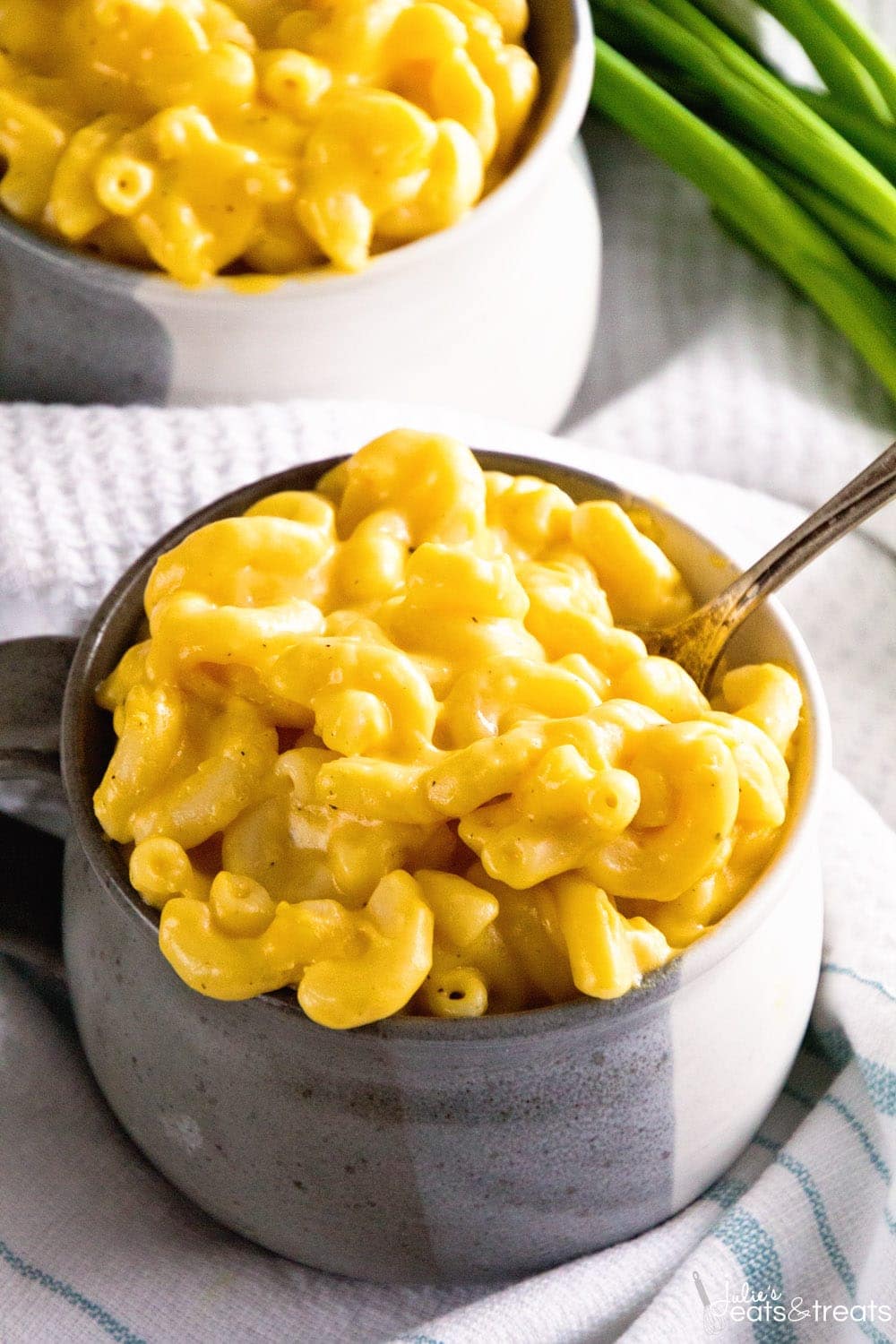 I have a confession to make. I'm a sucker for the blue box kind of mac and cheese. I'm not going to lie. It's easy, it's good and I go for it.
BUT I've been crazily pinning all kinds of Crock Pot Mac & Cheese recipes. The only problem is that I can only leave them in the crock pot for a few hours before the noodles turn to mush so obviously a weekday meal of this is out the book in my world.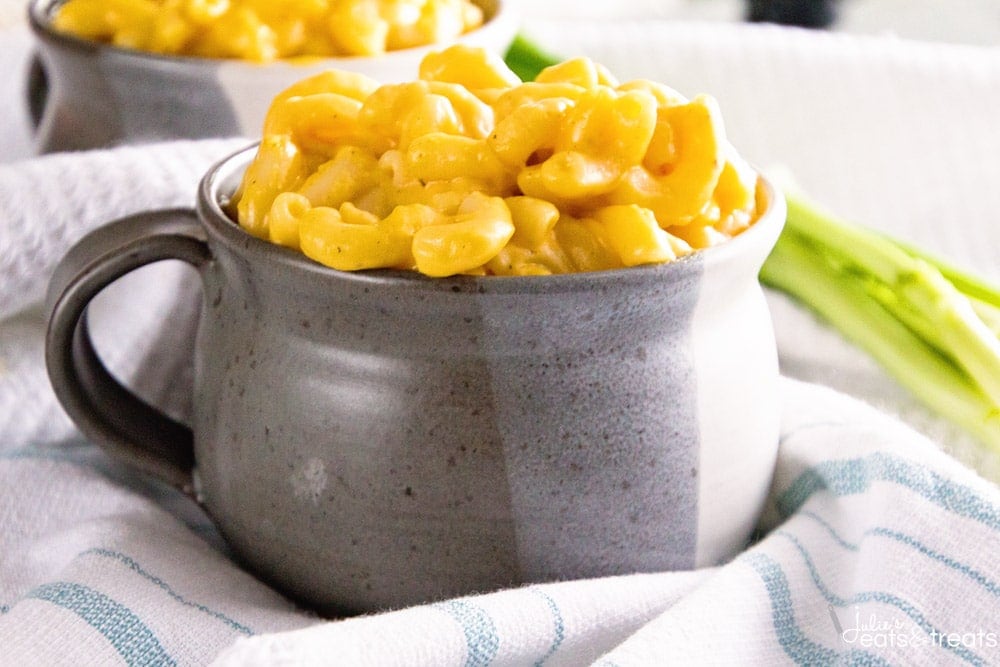 When I knew I needed something to feed the hubs out at the house when he was working for lunch on Saturday I knew I had FINALLY come across the perfect time to try one of them.
I totally decided on this one because well it's from
Six Sisters' Stuff
and I might have a crush on them. I trust them. That says a lot. Another reason is because I read about a lot of the recipes curdling. That scared the living daylights out of me. It would have drove me straight back to the blue box. I totally didn't want that to happen, so I went for this one.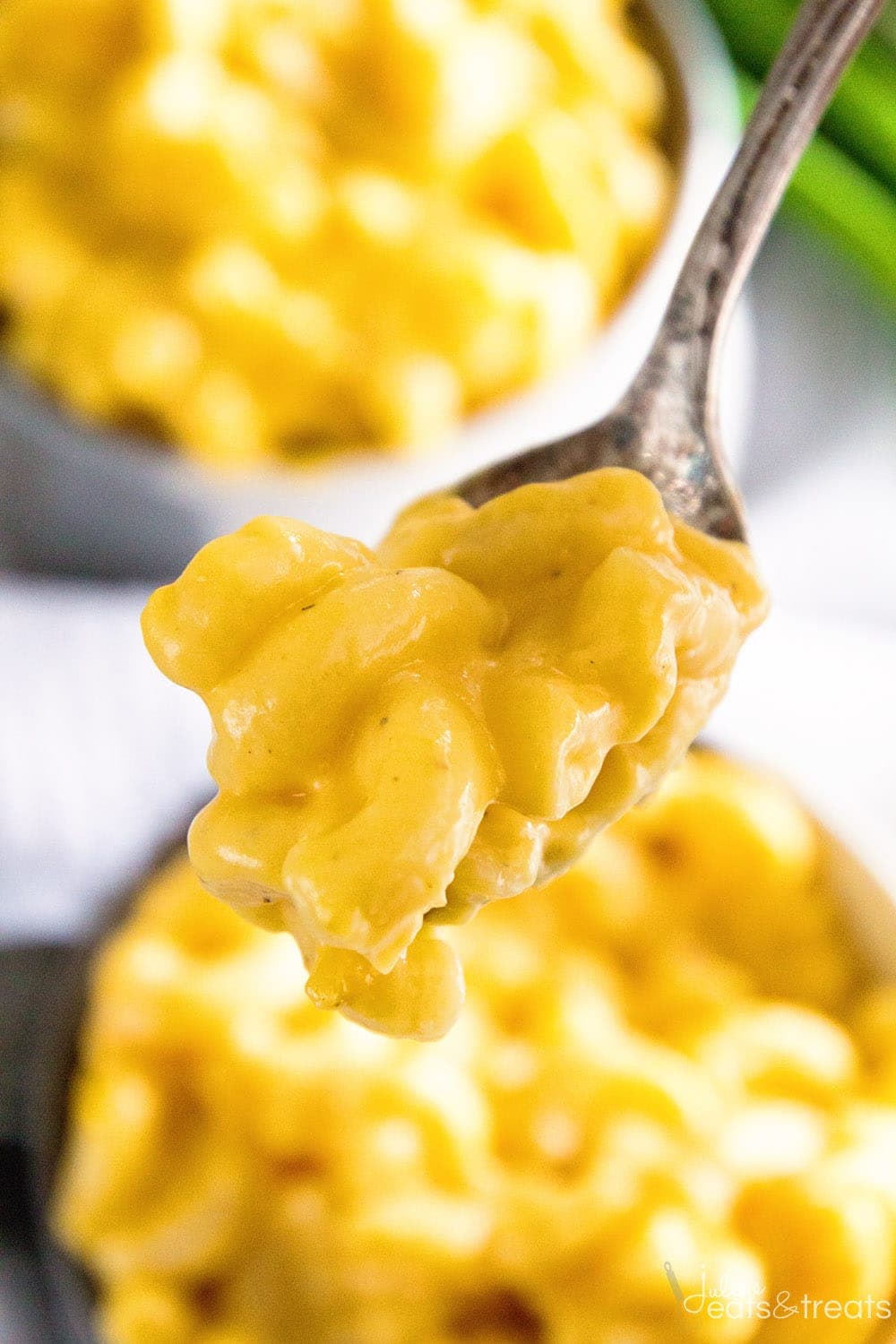 Oh my goodness it was delicious. If you prefer a HIGH level of cheesiness to your noodles this recipe is calling out for you to MAKE IT. So go ahead and do it. You might never make another blue box again. I said MIGHT. I don't know if I can go cold turkey. Maybe a ten step process is in order….
Love crock pot recipes? You need to try my Crock Pot Chicken Parmesan, too!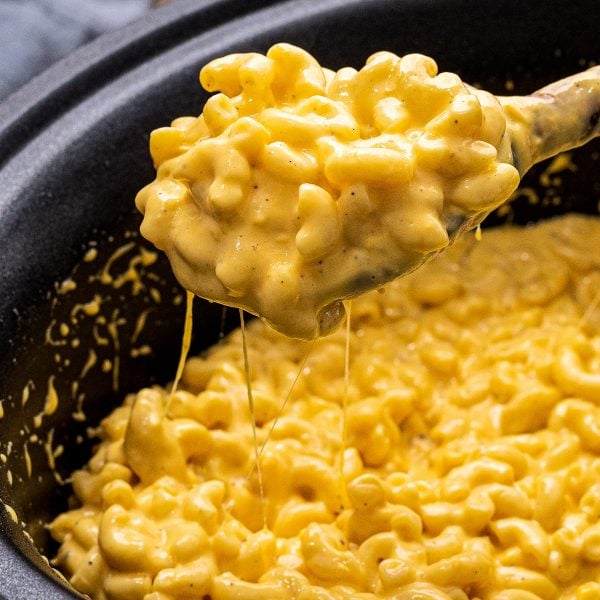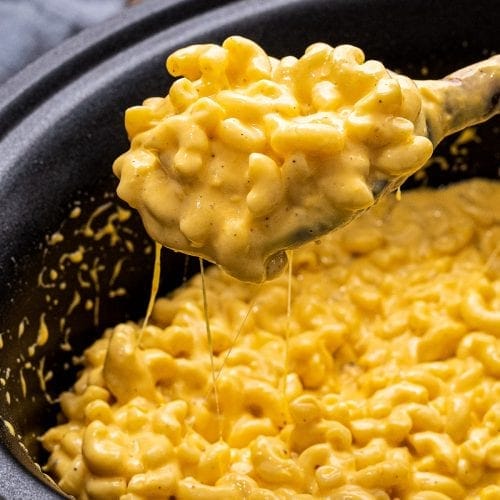 Crock Pot Mac and Cheese
Your Favorite Macaroni and Cheese Made in Your Crock Pot! Easy, Creamy, Deliciousness!
Ingredients
2

c.

uncooked elbow macaroni

4

Tbsp

butter

2 1/2

c.

grated sharp cheddar cheese

1/2

c.

sour cream

10.75

oz

condensed cheddar cheese soup

1/2

tsp

salt

1

c.

milk

1/2

tsp

dry mustard

1/2

tsp

black pepper
Instructions
Spray Crock Pot with non-stick cooking spray.

Boil the macaroni in water for six minutes, drain. You don't want to overcook this!

Mix butter and cheese over medium high heat in a saucepan. Stir until it melts.

In your Crock Pot combine the cheese mixture, sour cream, soup, salt, milk, mustard and pepper. Add drained macaroni. Stir to combine mixture.

Cook in Crock Pot for 2 - 2 1/2 hours on low, stirring occasionally. Just until it's hot. If you let it cook to long the noodles will turn to mush!
Notes
Can I use a different pasta shape?
Timing is everything with this recipe and I haven't tested it with a different kind of pasta. Depending on the shape it may need more or less time so I recommend sticking with elbow macaroni!
Can I use evaporated milk instead of regular?
Some macaroni and cheese recipes have evaporated milk, but for this one we're using a combination of the condensed soup and regular milk. I can't say how it would work with evaporated milk so please let me know if you try it!
Will a different kind of cheese work?
I think you could substitute Monterey jack, pepper jack, gruyere, American cheese or other good melting cheese in this recipe. It just depends on what flavors you like. My family loves cheddar so that's what we always use!
Can I make it ahead?
I don't recommend making it ahead because it has a better texture when it is served right after cooking.
I think it tastes best the day it's made, but you can keep the leftovers in the fridge and rewarm them. The sauce will be thicker so you can add a little more milk to loosen it up.
Help! My pasta is mushy!
Be sure to stir and check on it while it's cooking. I recommend every 30 minutes or so and once the pasta is tender it's ready to serve. The pasta will get mushy if it's overcooked.
Nutrition
Calories:
646
kcal
Carbohydrates:
50
g
Protein:
28
g
Fat:
36
g
Saturated Fat:
22
g
Cholesterol:
105
mg
Sodium:
882
mg
Potassium:
436
mg
Fiber:
2
g
Sugar:
4
g
Vitamin A:
1210
IU
Vitamin C:
0.2
mg
Calcium:
609
mg
Iron:
1.3
mg
Recipe from: Six Sisters Stuff