Cheesy Chicken Stuffing Casserole ~ Tender, Juicy Chicken Breast Topped with Cheese and Stuffing! Quick, Easy Weeknight Recipe!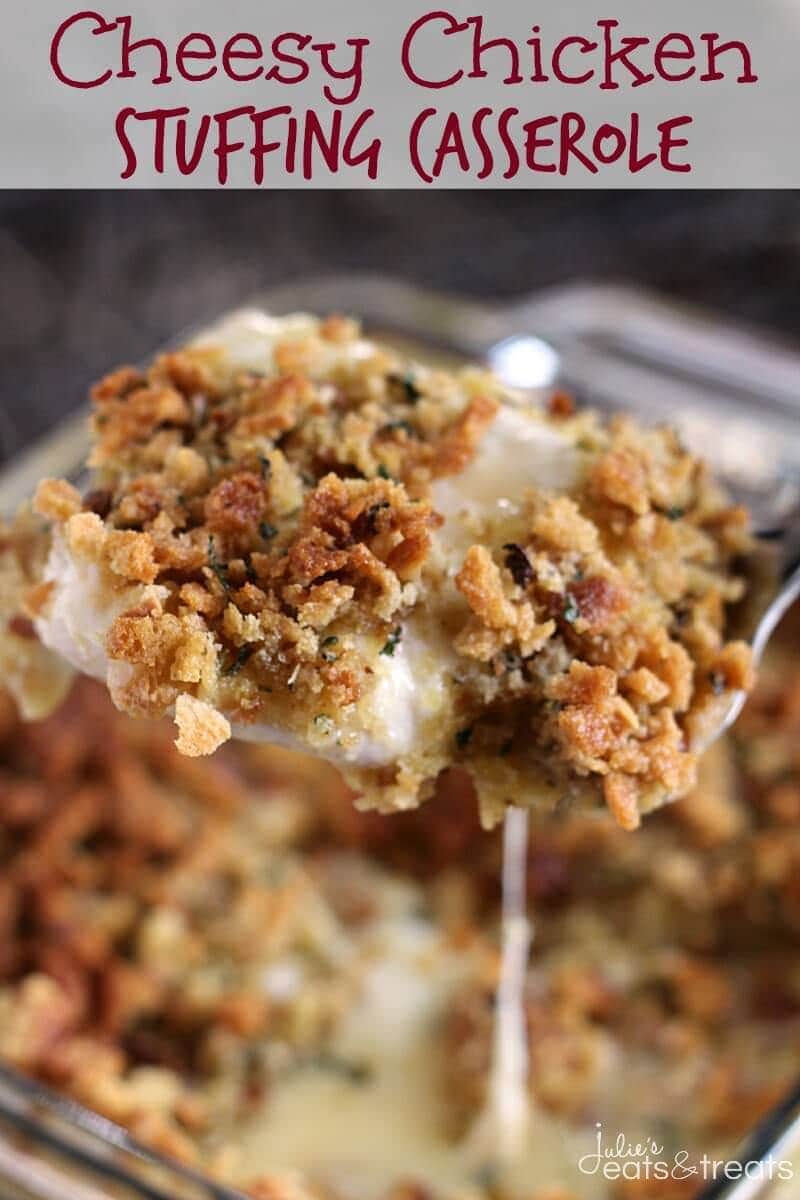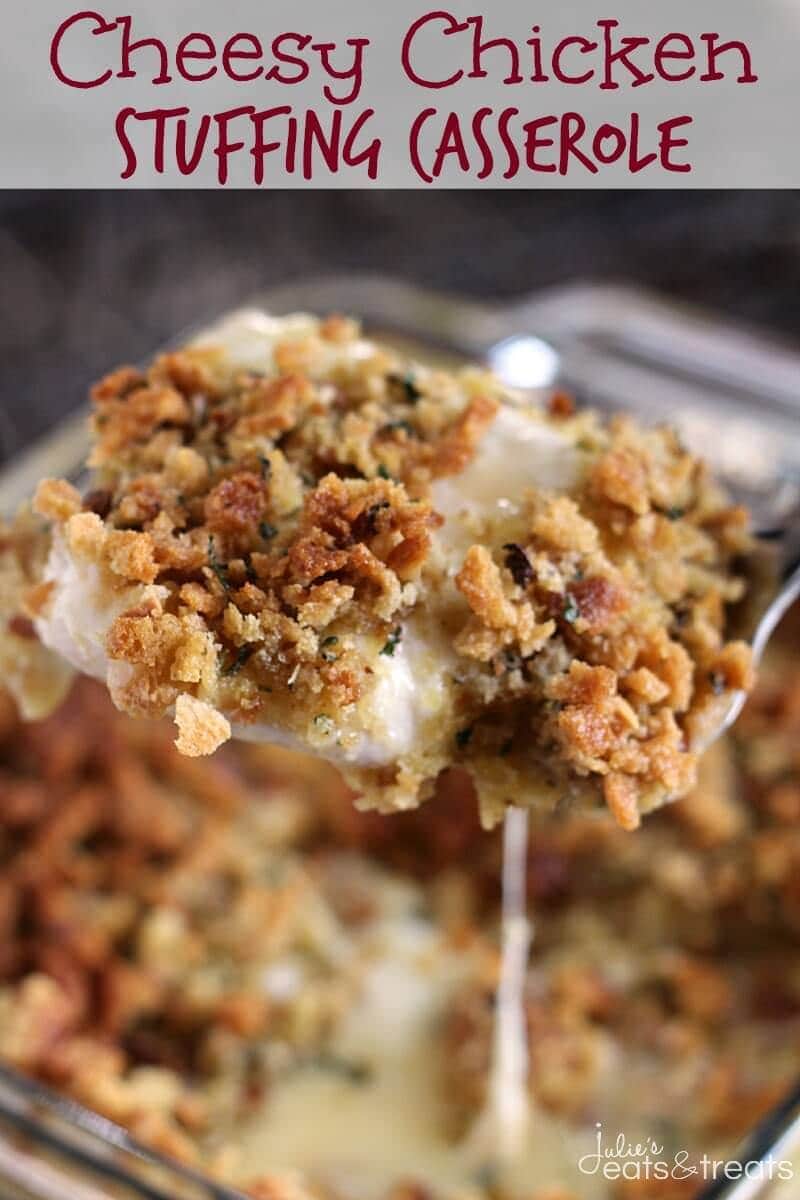 MY LATEST VIDEOS
Mmmmm Stuffing. Stuffing all the things this time of year. I love stuffing! Especially my delicious Crock Pot Stuffing that's been handed down from my Aunt. I'm kind of high maintenance when it comes to stuffing. I'm sure you are thinking that I like some super complicated, stuffed full of different flavors stuffing. Nope. Traditional homemade stuffing for me all the way! And to think that I used to turn my nose up at the thought of stuffing. I'm such a weirdo. Now pumpkin pie, that I'll still turn my nose up at. I'm much more of a Chocolate Pecan Pie type of person or Easy Pumpkin Dump Dessert kind of girl. Now those I'll just dig into with a fork!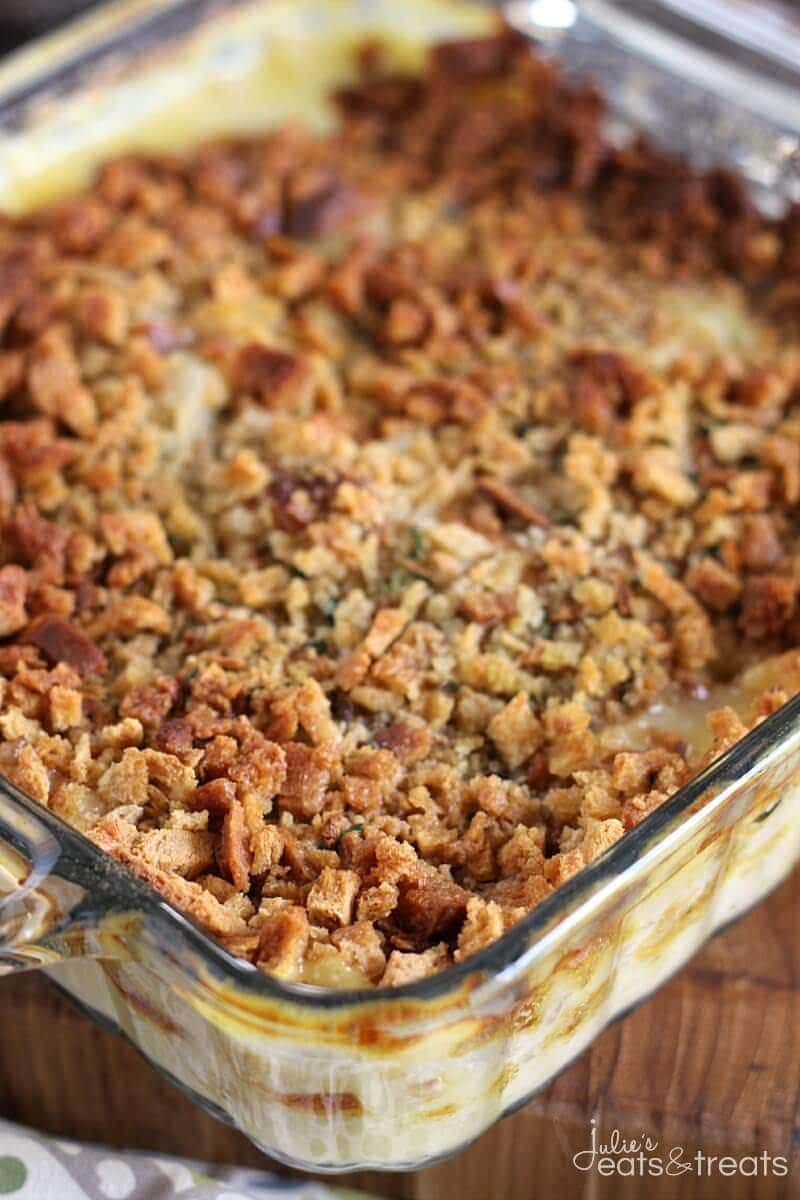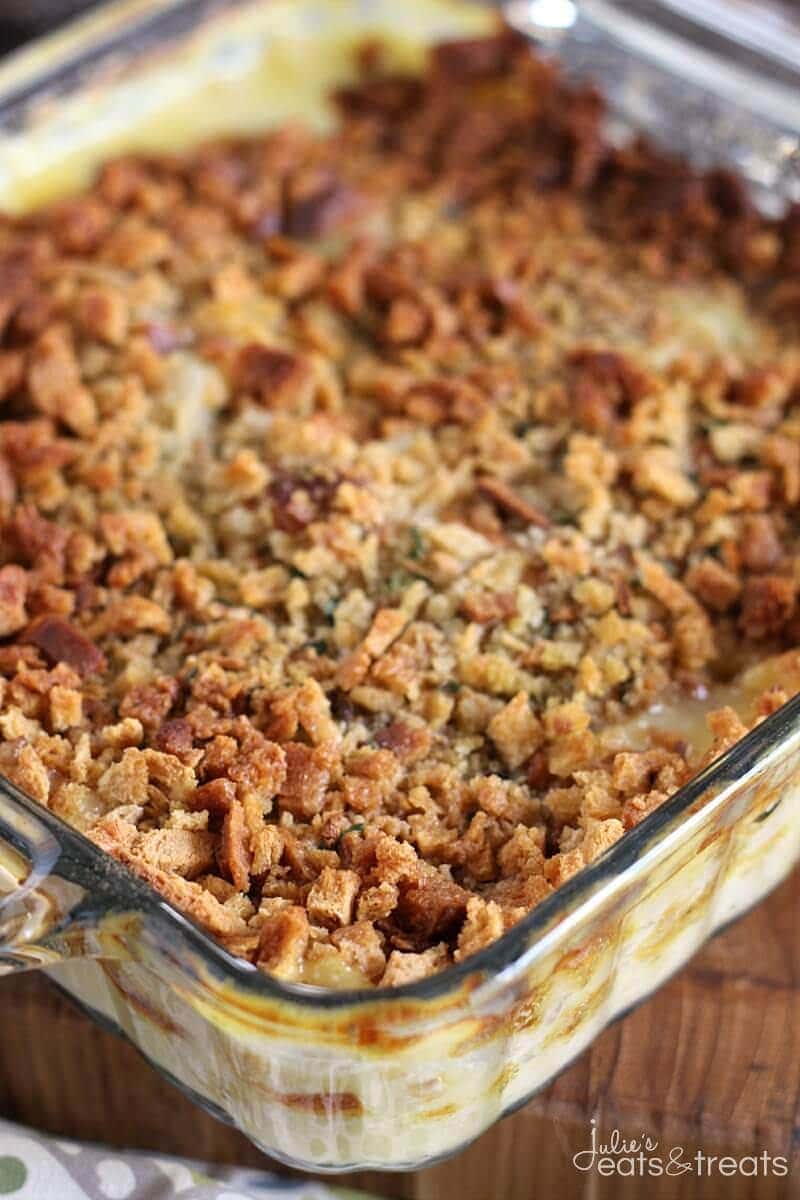 But let's face it. We aren't about to make a turkey and stuffing dinner every time we are craving a little stuffing. It's just not realistic if our lives is it? Now, I learned that apparently some people do this and that's just fine! I was telling a high school classmate that I had never made a turkey before. For the record that changed this fall, but as of then I hadn't. She about fell over. She's like, you are a blogger and you never made a turkey? She said she craves it and then makes one frequently. Same with mashed potatoes. Mmmm not me! I missed that boat! She had always told me that I was a better cook than her. I beg to differ with that statement. I think she can handle her own from the sounds of it!
While out to eat with girlfriends this came up in topic and we discussed how she made turkey and I didn't. It was interesting to find out I was definitely not the only that was a turkey making virgin! Some people thought they were difficult to make, some didn't like turkey because it was always dry in their experience and some just never craved it. I can assure you when I tried to make turkey it was far from dry and far from difficult to make because I'm all about ease in the kitchen. My one classmate that complained of dry turkey is going to be invited over for dinner so she can finally have some good turkey that's for sure!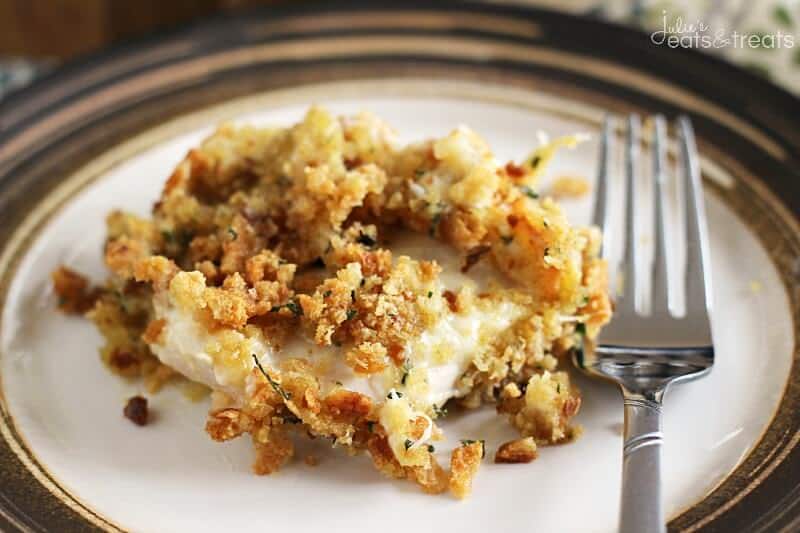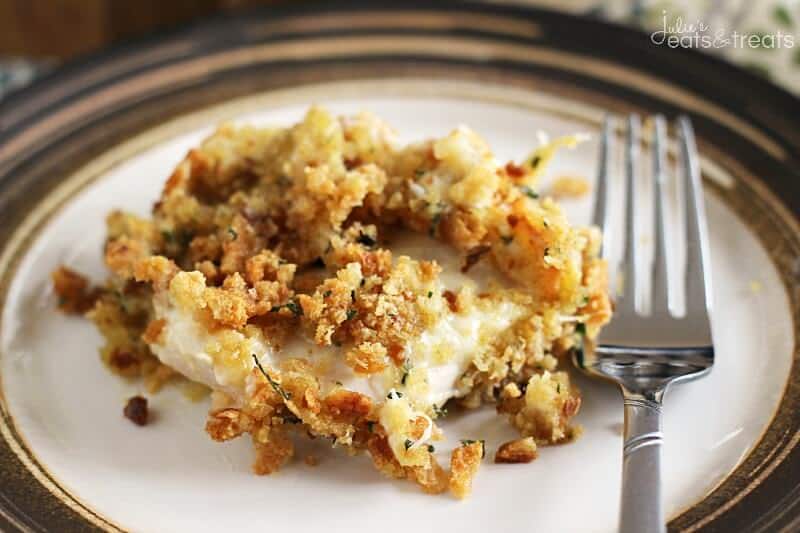 Enter this delicious Cheesy Chicken Stuffing Casserole. It's perfect for when you are craving stuffing and comfort food but are pushed for time. For example, every night of my life! It comes together quickly and the whole family is sure to enjoy it. Plus, it's cheesy what isn't to love about that?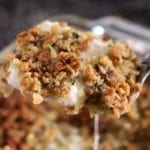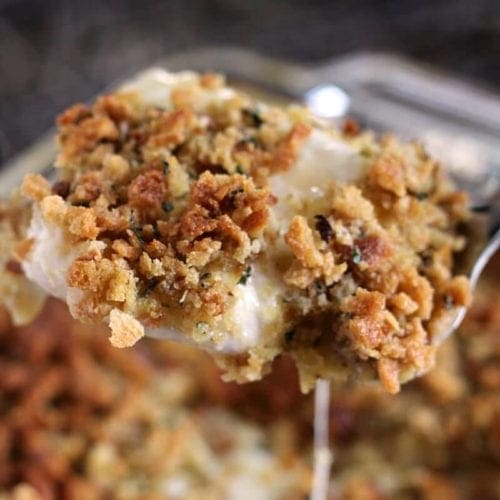 Cheesy Chicken Stuffing Casserole
Cheesy Chicken Stuffing Casserole ~ Tender, Juicy Chicken Breast Topped with Cheese and Stuffing! Quick, Easy Weeknight Recipe!
Ingredients
1

10.75 oz can cream of chicken soup

1/2

c.

milk

1

8 oz package Mozzarella cheese slices

2

c.

dry stuffing mix

1/2

c.

butter

melted

1

lb

boneless

skinless chicken breasts
Instructions
Preheat oven to 350 degrees.

In a medium sized mixing bowl mix together milk and cream of chicken soup.

Place chicken breasts in a 8x8 inch glass baking dish. Pour chicken soup mixture over chicken breasts. Layer cheese on top and then sprinkle stuffing over the cheese. Pour butter over the stuffing.

Bake for 1 hour or until chicken is cooked through and stuffing is golden brown.
Nutrition Facts
Cheesy Chicken Stuffing Casserole
Amount Per Serving
Calories 1028
Calories from Fat 405
% Daily Value*
Total Fat 45g 69%
Cholesterol 182mg 61%
Sodium 2903mg 121%
Potassium 834mg 24%
Total Carbohydrates 98g 33%
Protein 53g 106%
* Percent Daily Values are based on a 2000 calorie diet.
Video Added 11-5-16
Things You Might Need for this Recipe!
Craving More Chicken Dinners?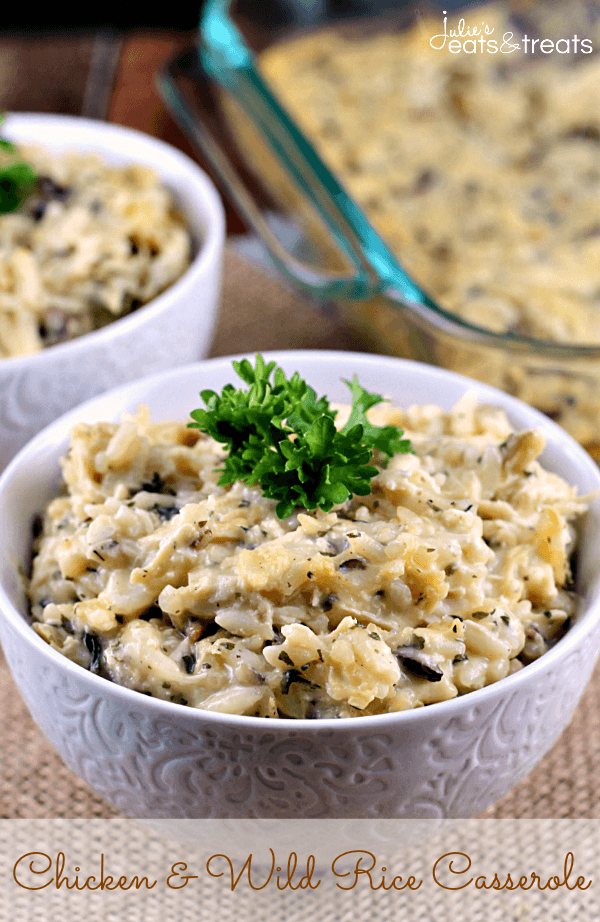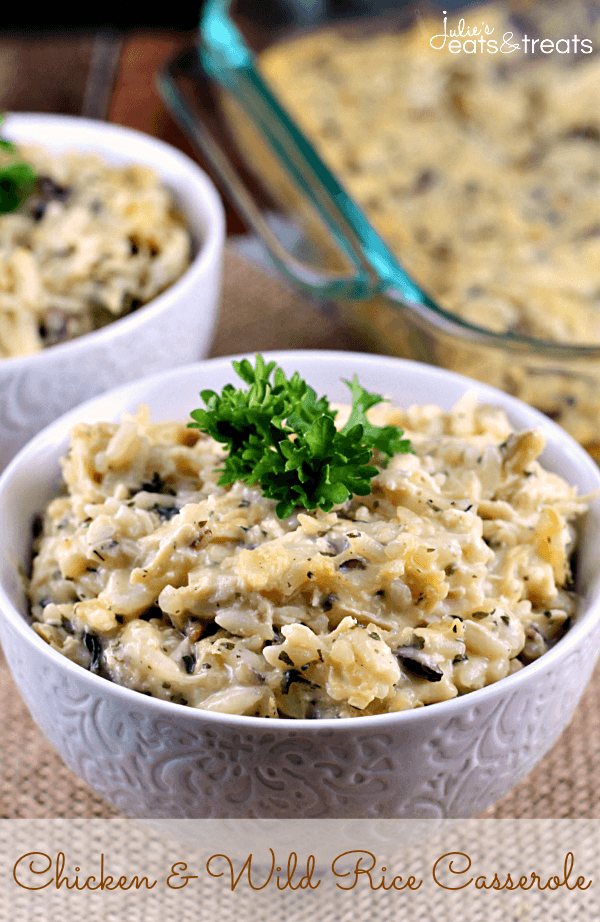 Chicken Wild Rice Casserole ~ Quick and Easy Weeknight Meal! Comfort food at it's best!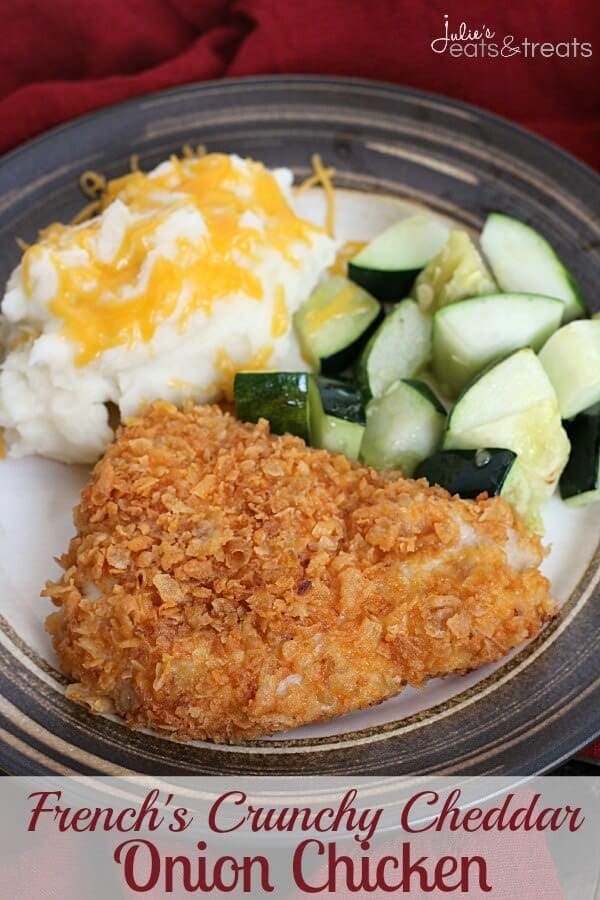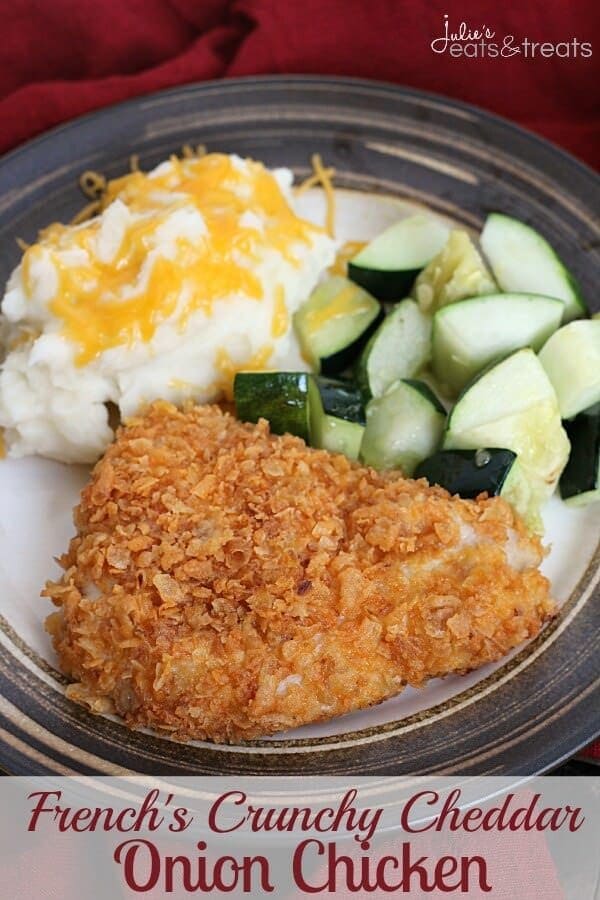 French's Crunchy Cheddar Onion Chicken ~ Quick and Easy Weeknight Meal that is on the Table in 30 Minutes!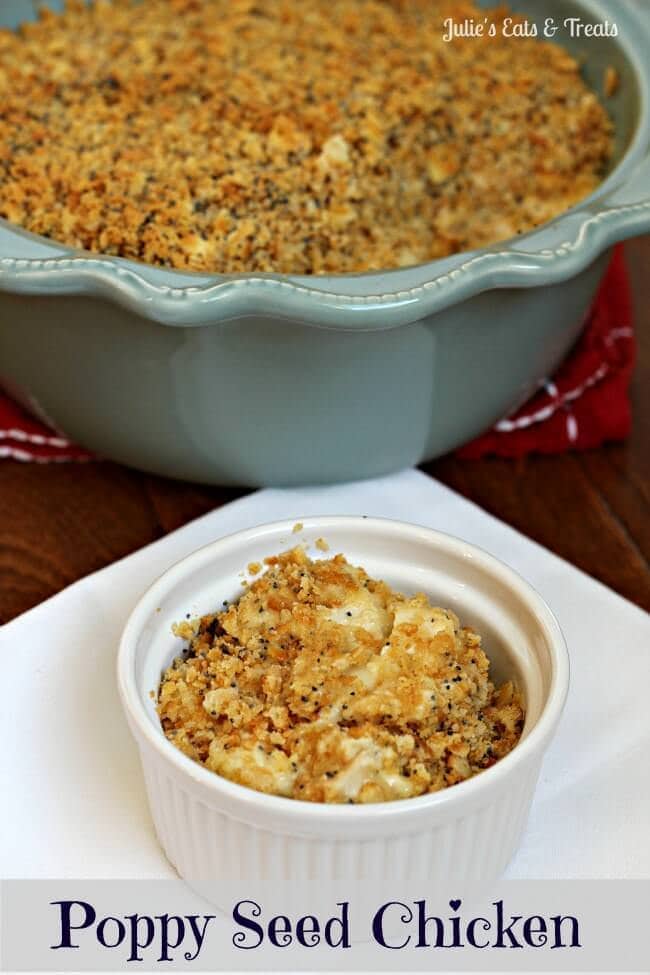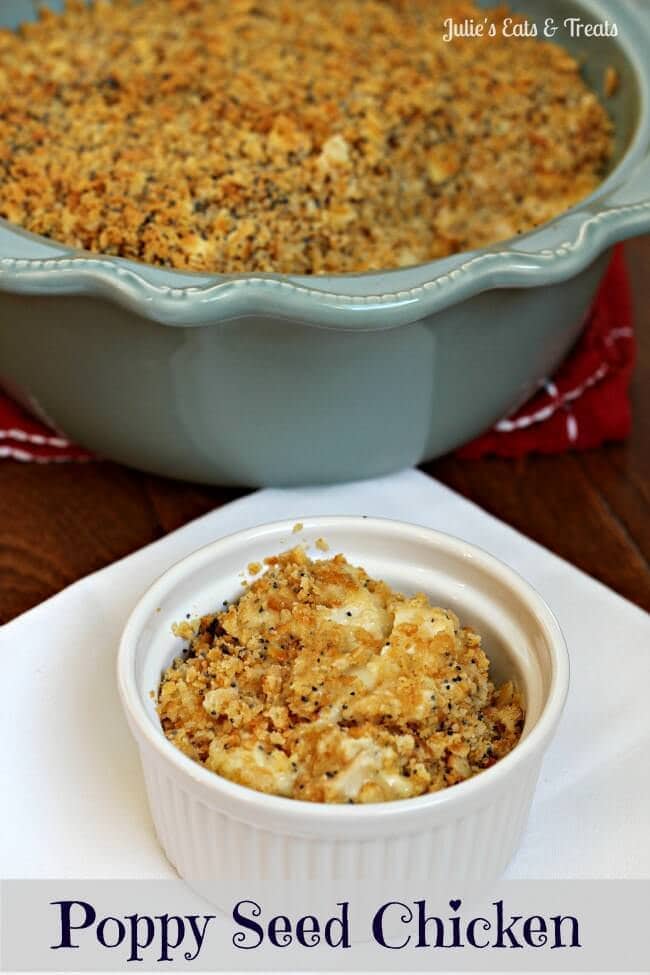 Poppy Seed Chicken ~ Creamy chicken topped with a buttery Ritz & Poppy Seed topping!