Crock Pot Make Ahead Turkey Recipe
Crock Pot Make Ahead Turkey Recipe ~ The Most Amazing Turkey EVER! Easy, Delicious, Flavorful and Moist Turkey that is Baked in the Oven then Slow Cooked the Day You Serve it! This is the ONLY Turkey Recipe You Need!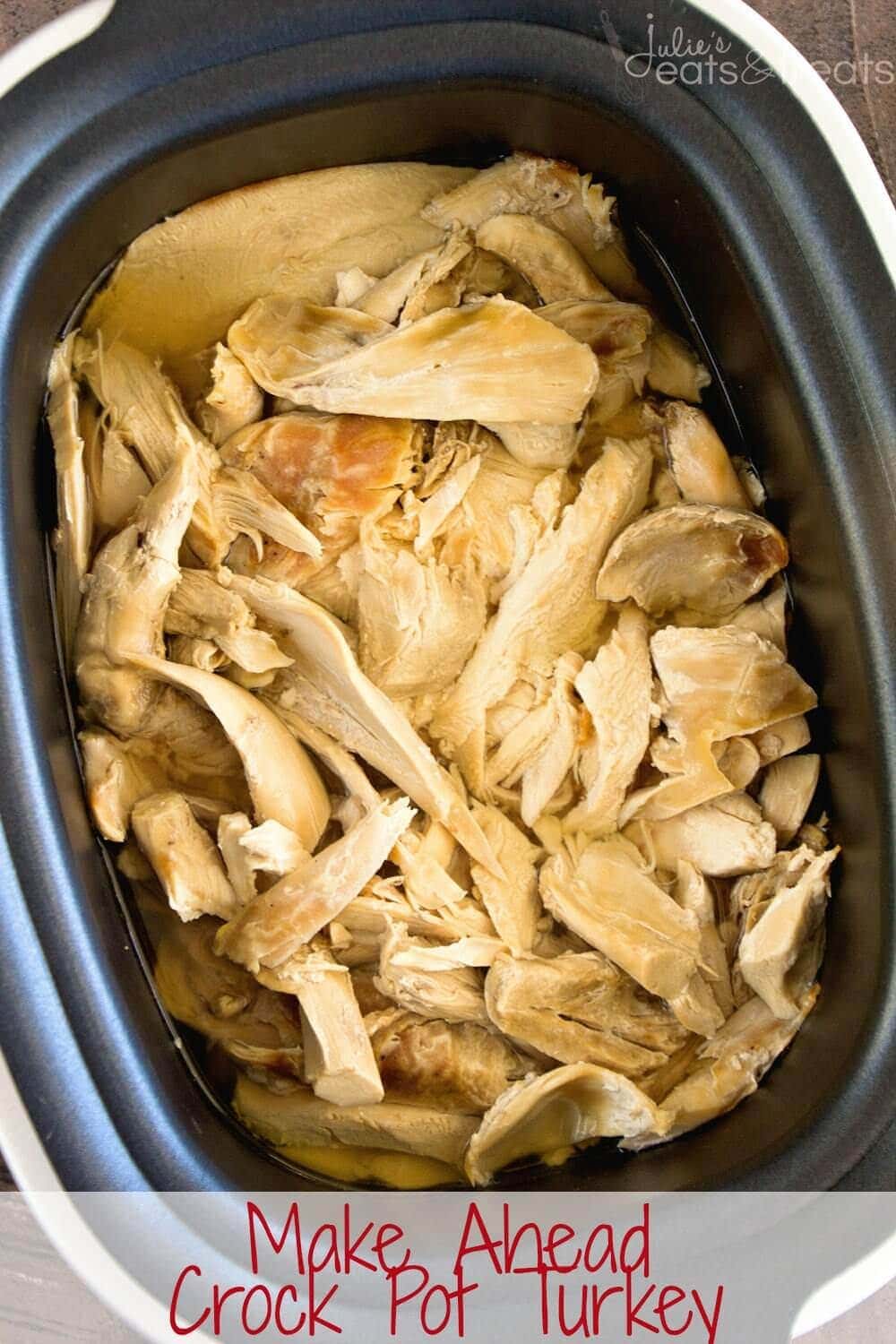 I have a confession to make. You are looking at my very first turkey!
Yes, that's right. I'm a food blogger and I've never made a turkey before. Kind of crazy, huh? I was always afraid my turkey would turn out like one of those dry, rubbery ones that every person fears at the holidays. You know that moment it comes time to load your plate with turkey and you are left going, to dig in or to go lightly? I want to dig in but yet, what if it's dry and I have to gag it down or smother it in gravy? It's pretty much the biggest guessing game ever.
Here's the deal. If you go to my Thanksgiving and I've made the turkey you better dig in! My turkey is plump, juicy and mouthwatering. If you are also scared of making the turkey for Thanksgiving then I assure you that your fears are valid but I have the answer for you! This way of making turkey will have everyone signing you up for bringing the turkey or hosting the holidays every year. Maybe you don't want to make the turkey so you can avoid that possibility!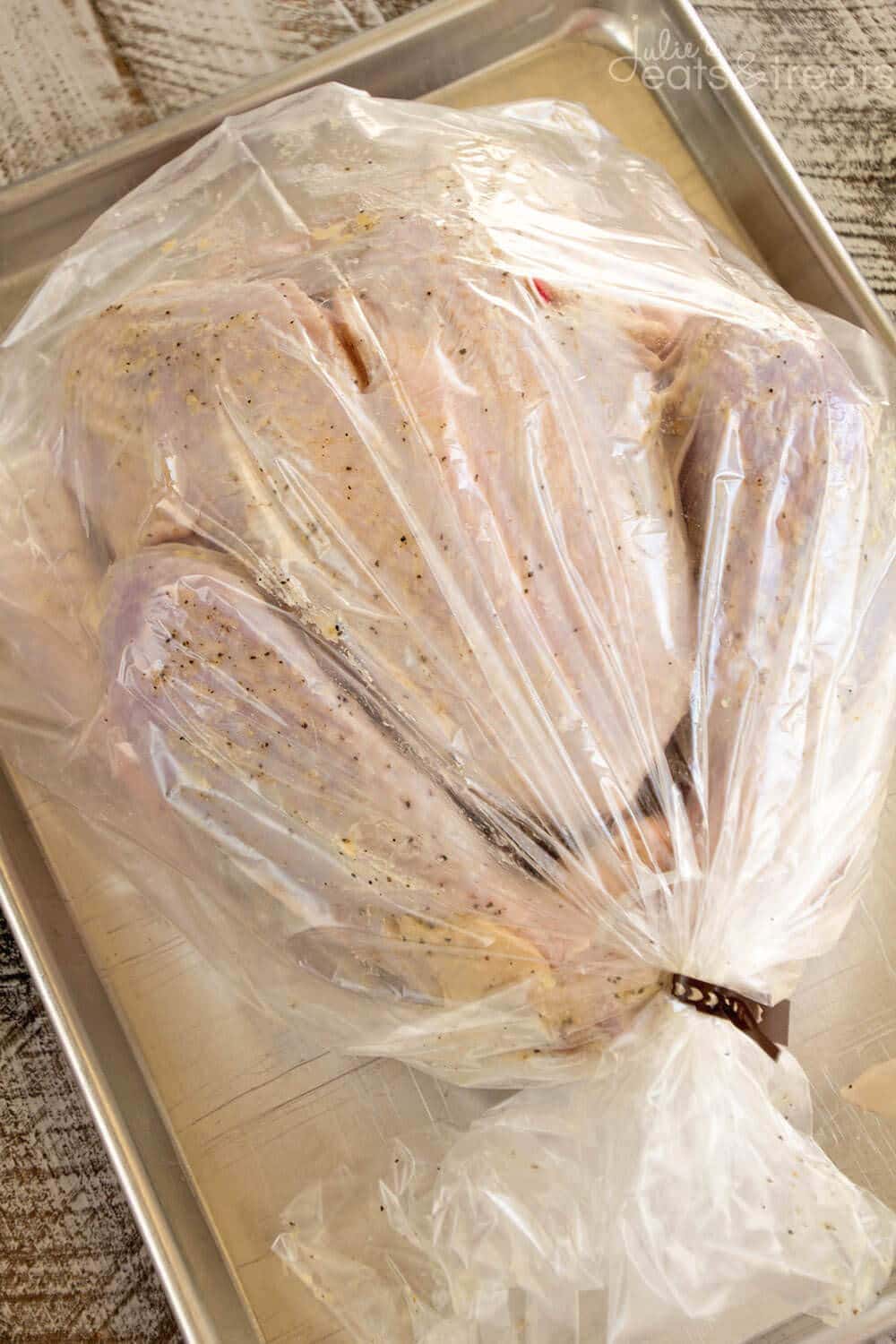 Obviously, when in doubt you go to Mom for her turkey recipe, right? That's exactly what I did. I knew I loved her turkey and I can pretty much say it's the only turkey I love. The other reason I knew to use her method is because you actually can make it a day or two ahead of time, warm it in the crock pot the day of the holiday while you are relaxing and enjoying a glass of wine looking like the rock star you are!
That's right. You can relax during the holiday with this delicious turkey!
You bake it in the oven a day or two ahead of time, carve it and then put it in your crock pot insert with broth and then the day of the holiday you just pull it out and warm it up. So easy, so stress free and so delicious! You're actually getting excited about making the turkey, aren't you? I knew it!
And to round out this meal, be sure and make my recipe for The BEST Cranberry Sauce, Crock Pot Stuffing – your holiday will be a breeze!
If you are looking for a quick way to make turkey on Thanksgiving Day another great option is this amazing Instant Pot Turkey! Make sure to pair it with this delicious Ambrosia!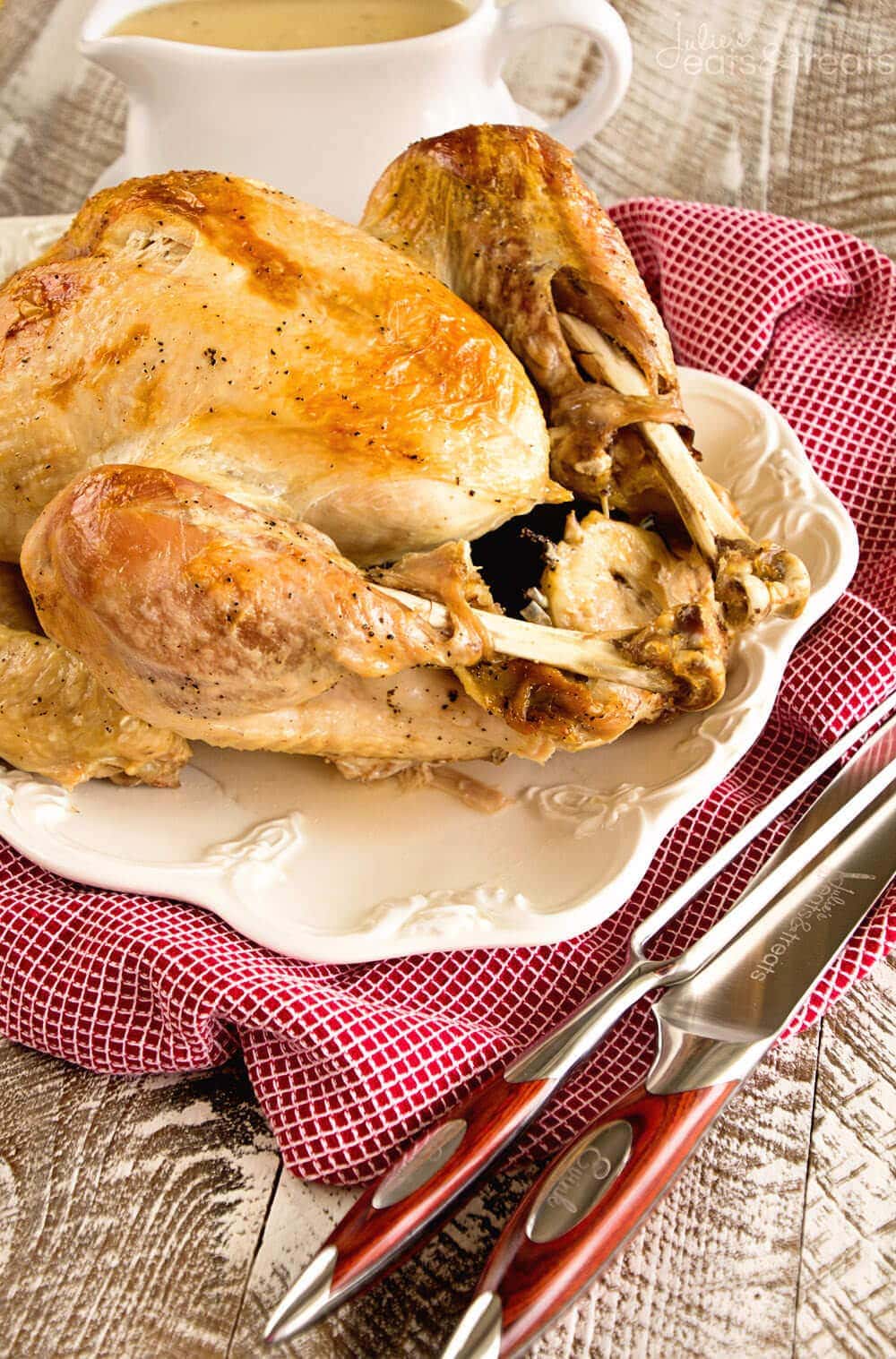 Ok, let's talk about another dreaded part of making the turkey. It's called carving the turkey. I dread that part too. Obviously I used to just dread the whole thing so I never did it! Not any more! Can you tell I am so excited about this I kind of want to scream from the rooftop and tell everyone they need to make their turkey this way this year? If not, that's exactly what I want to do!
So let's talk carving. That was even simple with my favorite new secret weapon. Plus, when you make it ahead of time no one is standing in your kitchen watching you! So that's pretty cool too.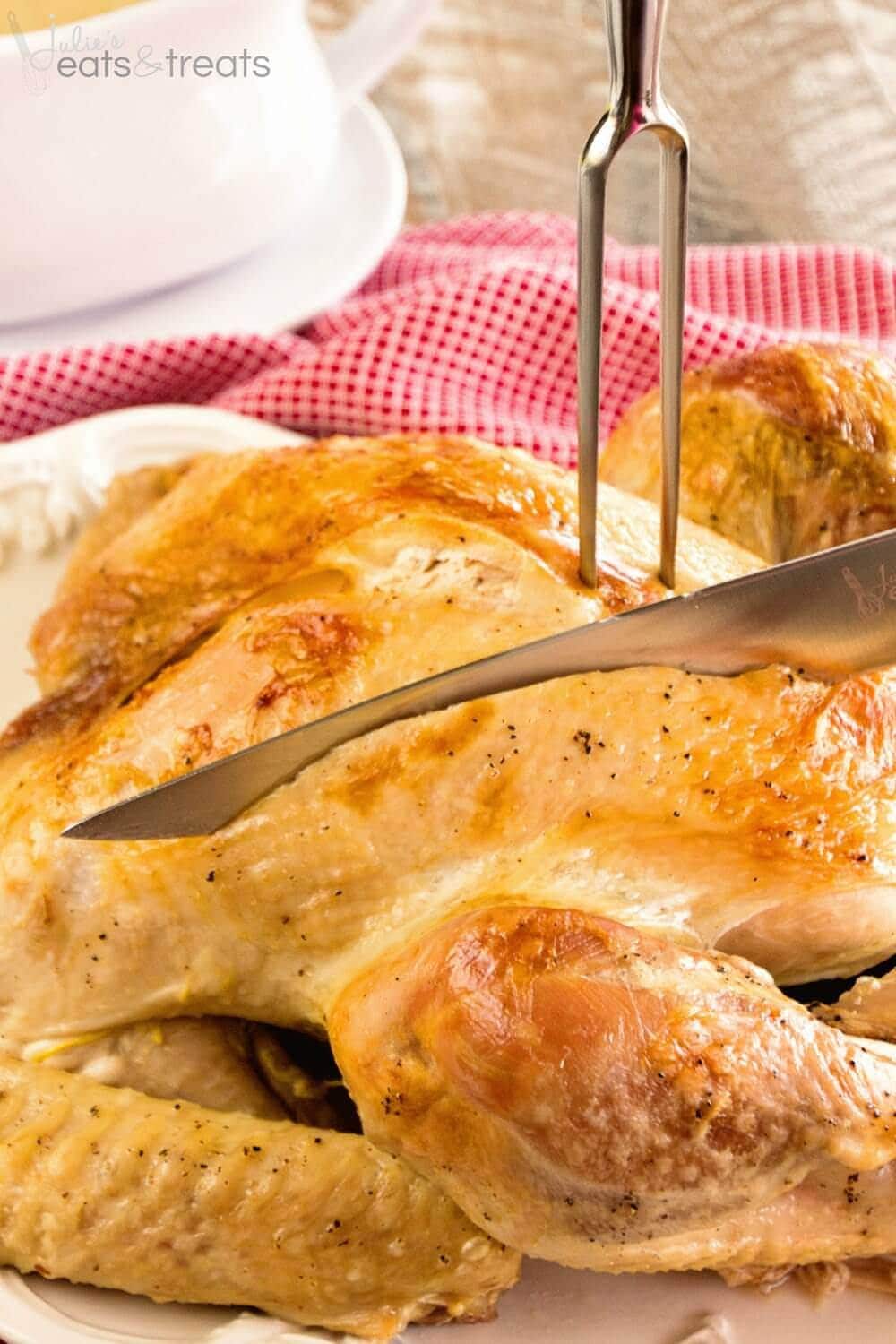 Want to know my secret weapon? It's called LifeLong Cutlery. Time for another confession of mine. I have never owned a set of good knives and I've been longing for a set forever. In fact I told my mom she needed to put in her Will that I got her knives. Not anymore! I have my very own amazing knives. Plus, they are gorgeous. I pretty much want to put a spotlight on them and let everyone gaze at them when they come over. The handles have my last name engraved on them and the knife blade has "Julie's Eats & Treats" engraved on it. So perfect and special. They made carving my turkey a breeze. Honestly. Amazing.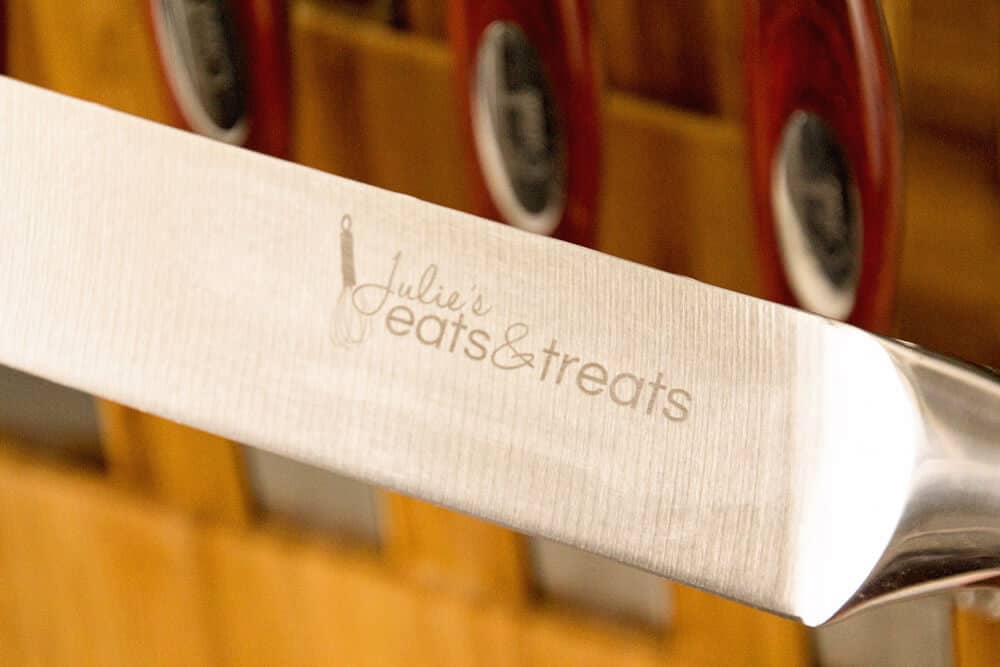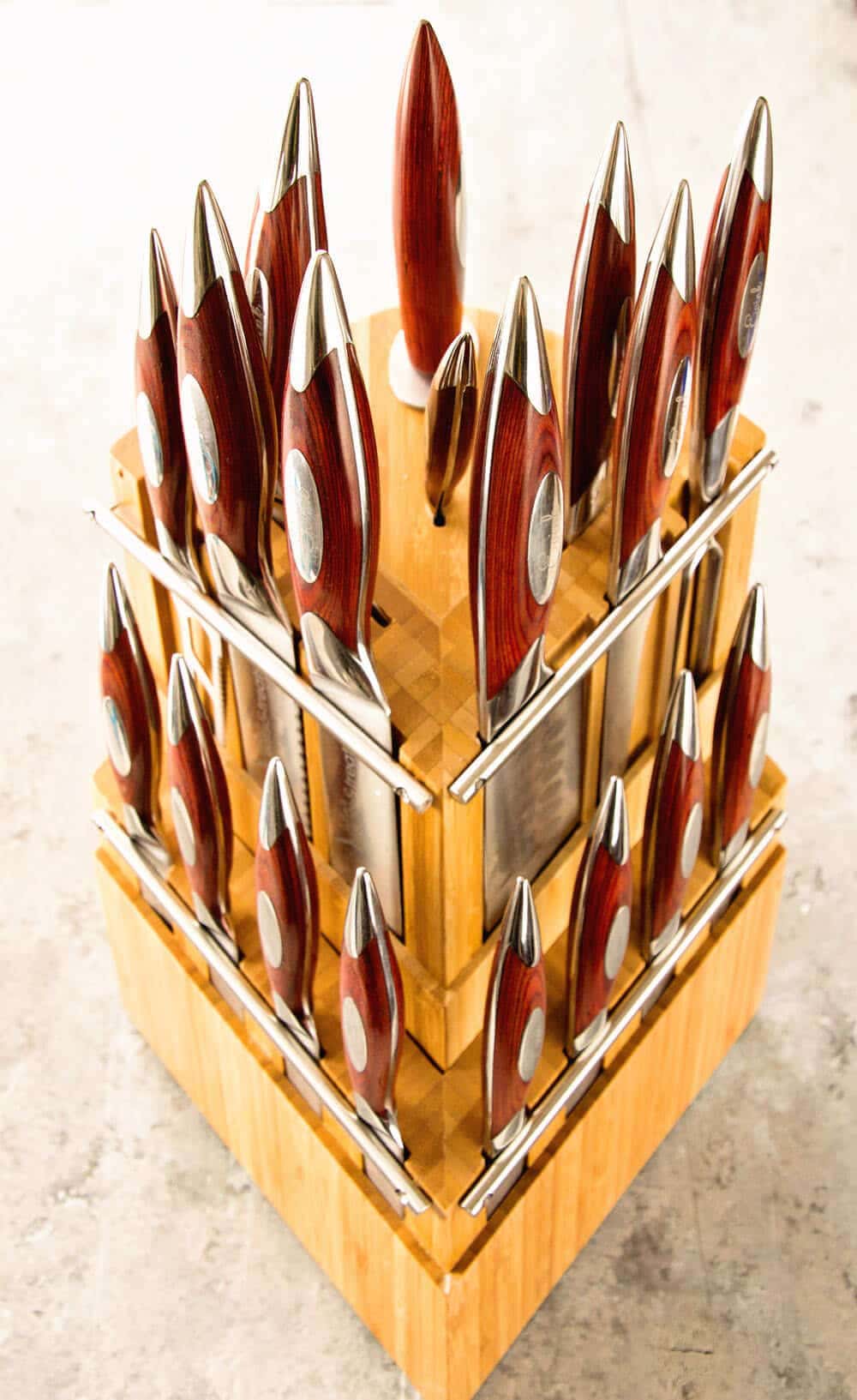 If you are thinking ahead to Christmas and looking for something super special I HIGHLY recommend LifeLong Cutlery knives as a gift. They are amazing!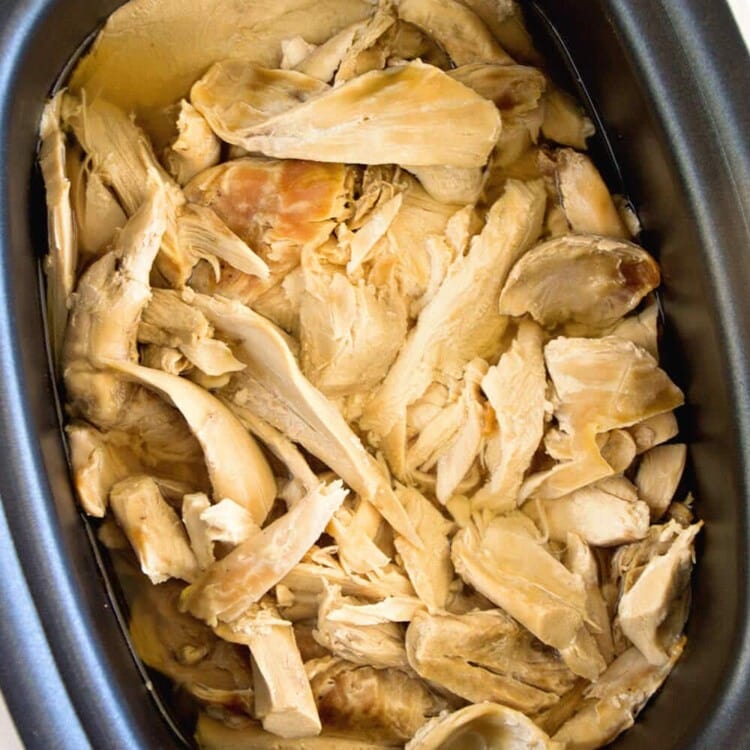 Crock Pot Make Ahead Turkey Recipe
Crock Pot Make Ahead Turkey Recipe ~ The Most Amazing Turkey EVER! Easy, Delicious, Flavorful and Moist Turkey that is Baked in the Oven then Slow Cooked the Day You Serve it! This is the ONLY Turkey Recipe You Need!
Ingredients
1

12 lb turkey (1 lb per person)

2

Tbsp

butter

melted

1

tsp

salt

1/2

tsp

pepper

Oven Bag

2

14.5 oz cans 99% fat-free all natural chicken broth
Instructions
Remove the giblets from the turkey, wash and pat dry.

In a small bowl mix together butter, salt and pepper. Brush mixture on turkey.

Prepare bag according to directions. Place turkey inside and bake according to directions on the box the bag came in.

Remove from oven and let set 10 minutes or until cool enough to handle. Carve turkey and put in air tight container. Refrigerator turkey.

The day you would like to serve turkey place it in 6 quart

slow cooker

. Pour broth over turkey and bake on low for 3-4 hours or until turkey is heated through.
Nutrition Information
Calories:
474
kcal
(24%)
,
Protein:
70
g
(140%)
,
Fat:
20
g
(31%)
,
Saturated Fat:
5
g
(31%)
,
Cholesterol:
236
mg
(79%)
,
Sodium:
822
mg
(36%)
,
Potassium:
776
mg
(22%)
,
Vitamin A:
240
IU
(5%)
,
Vitamin C:
4.8
mg
(6%)
,
Calcium:
40
mg
(4%)
,
Iron:
2.9
mg
(16%)
*I received a set of knives from LifeLong Cutlery, but as always my opinions are my own!
Things You Might Need for this Recipe!
Craving More Holiday Dishes?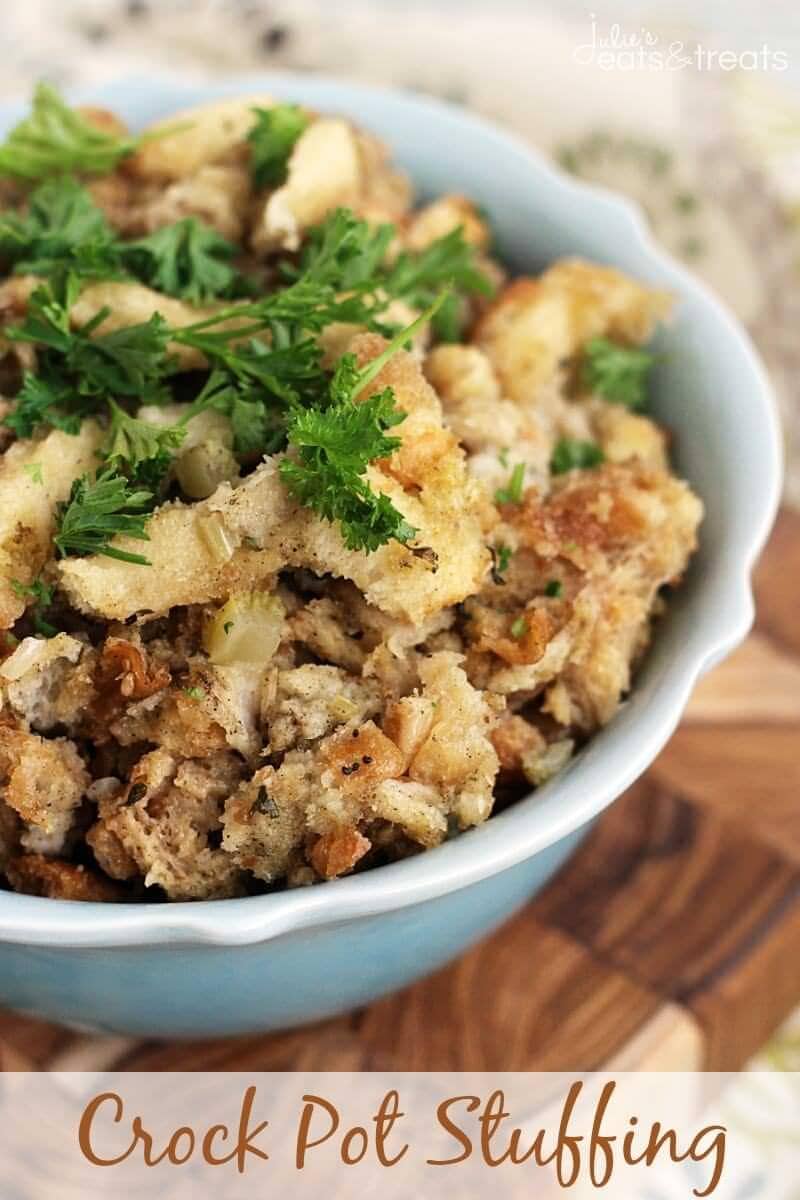 Crock Pot Stuffing ~ Slow Cooked Stuffing Stuffed with Herbs & Seasonings! So Easy and Delicious!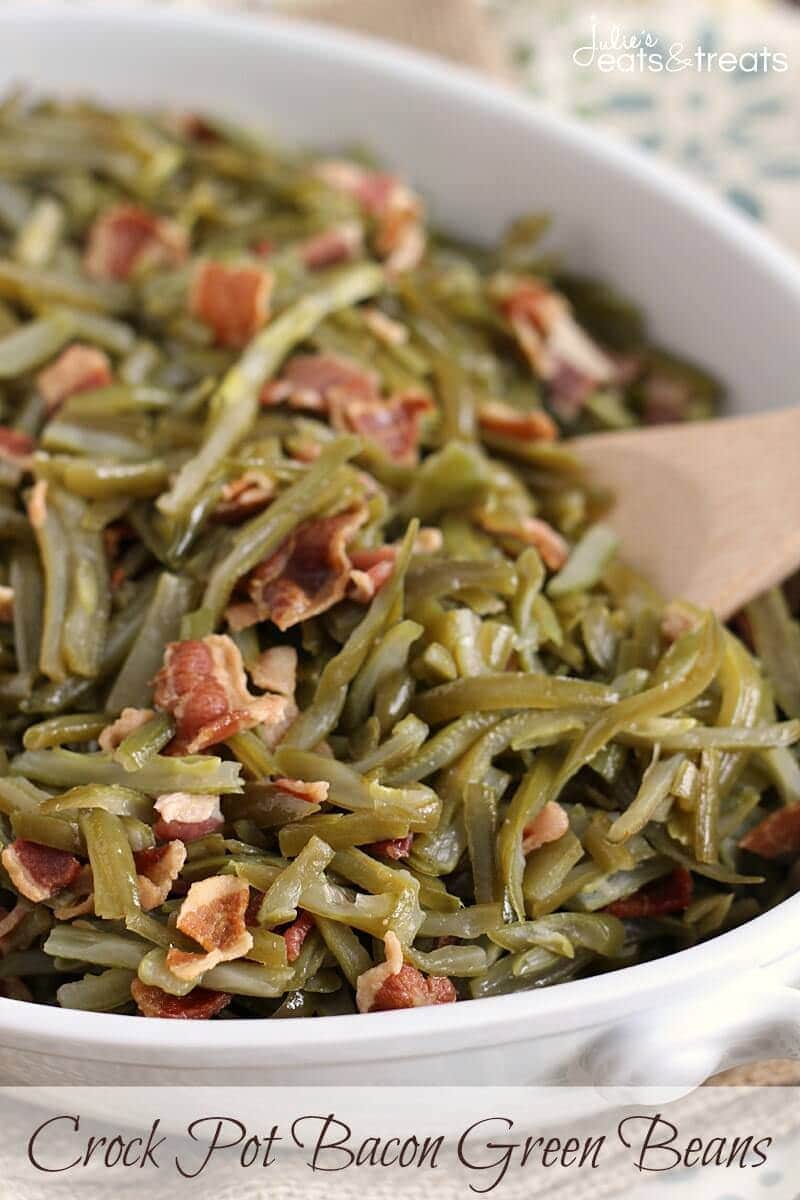 Crock Pot Bacon Green Beans ~ Quick and Easy Slow Cooked Side Dish Perfect for the Holidays!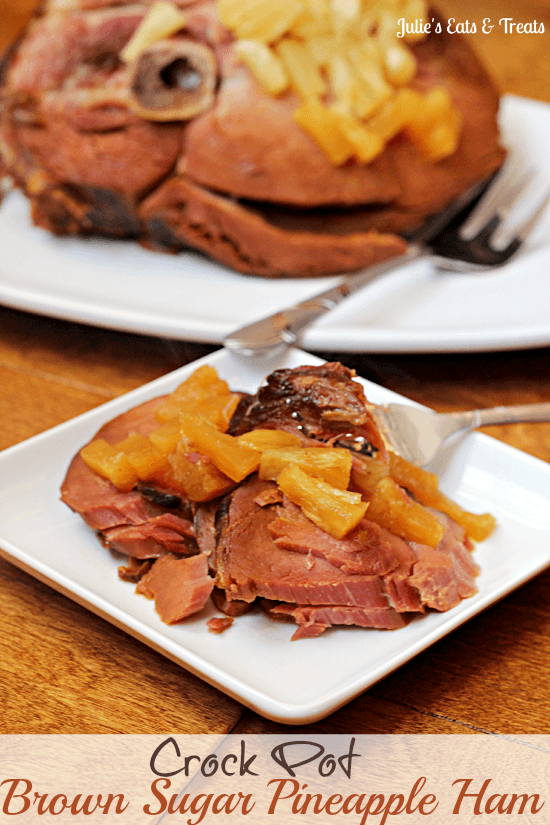 Crock Pot Brown Sugar Pineapple Ham ~ Savory ham with a brown sugar glaze and pineapple!
We've round up our favorite quick and easy Thanksgiving Side Dish recipes that will make this holiday stress-free and enjoyable!