DIY Sundae Ice Cream Bar Party!
DIY Sundae Ice Cream Bar Party ~ Cool Off this Summer with a Festive DIY Sundae Bar! Grab Your Ice Cream, Toppings and Indulge in This Fun Treat! Perfect for a Summer Party!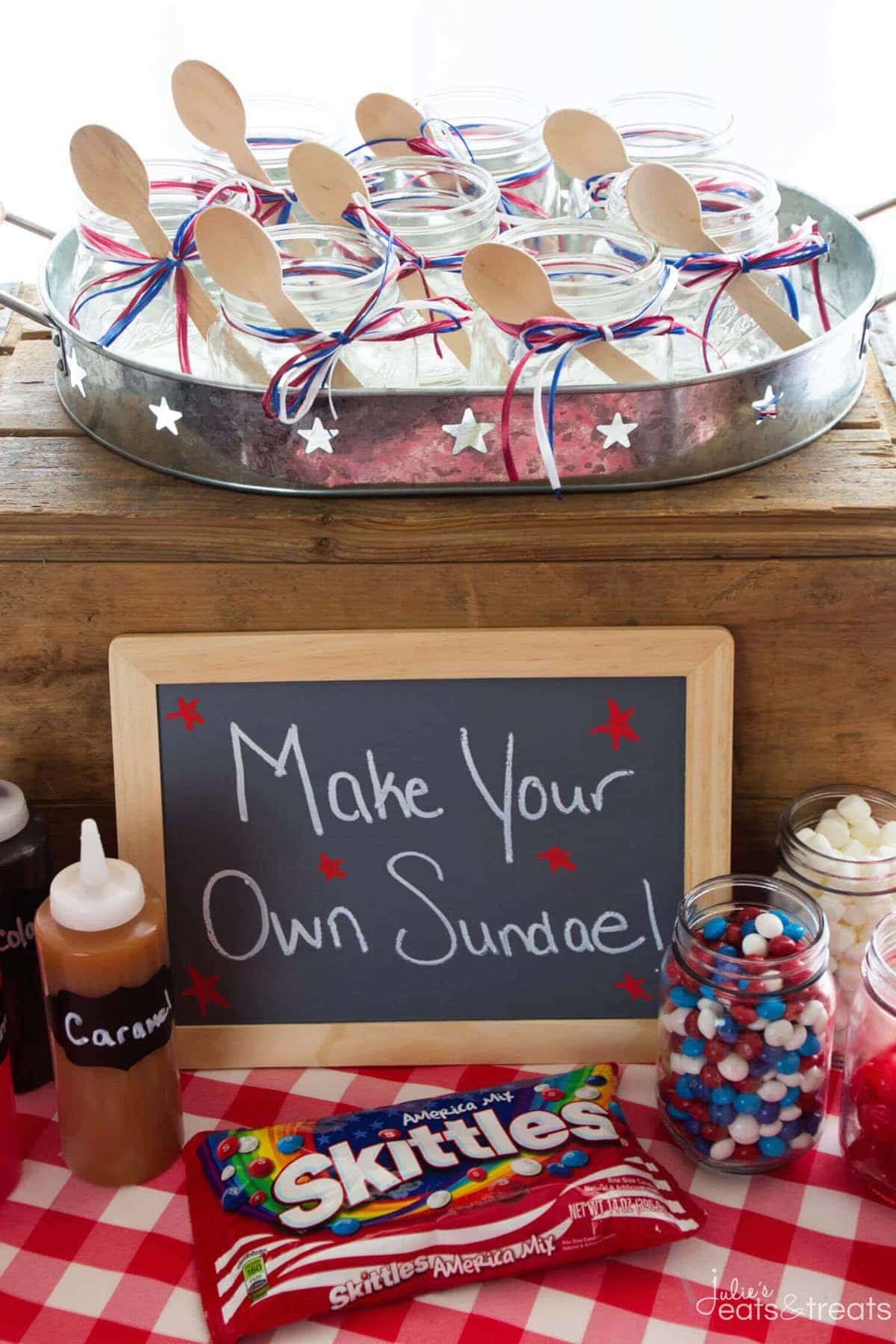 Disclosure: Skittles® has compensated me for my time to create this recipe. Thank you for supporting the brands that make Julie's Eats & Treats possible. All thoughts are my own.
Summer and Red, White & Blue just kind of go together don't they? Red, White and Blue anything is so fun and festive throughout the summer that I love to celebrate with it as much as I can. Whether it's desserts, clothes or parties. If there's a way I'll embrace it!
Obviously, food is my favorite though!
Another thing that goes with summer is ice cream! There's nothing like a bowl of ice cream decked out with your favorite toppings on a hot summer day is there?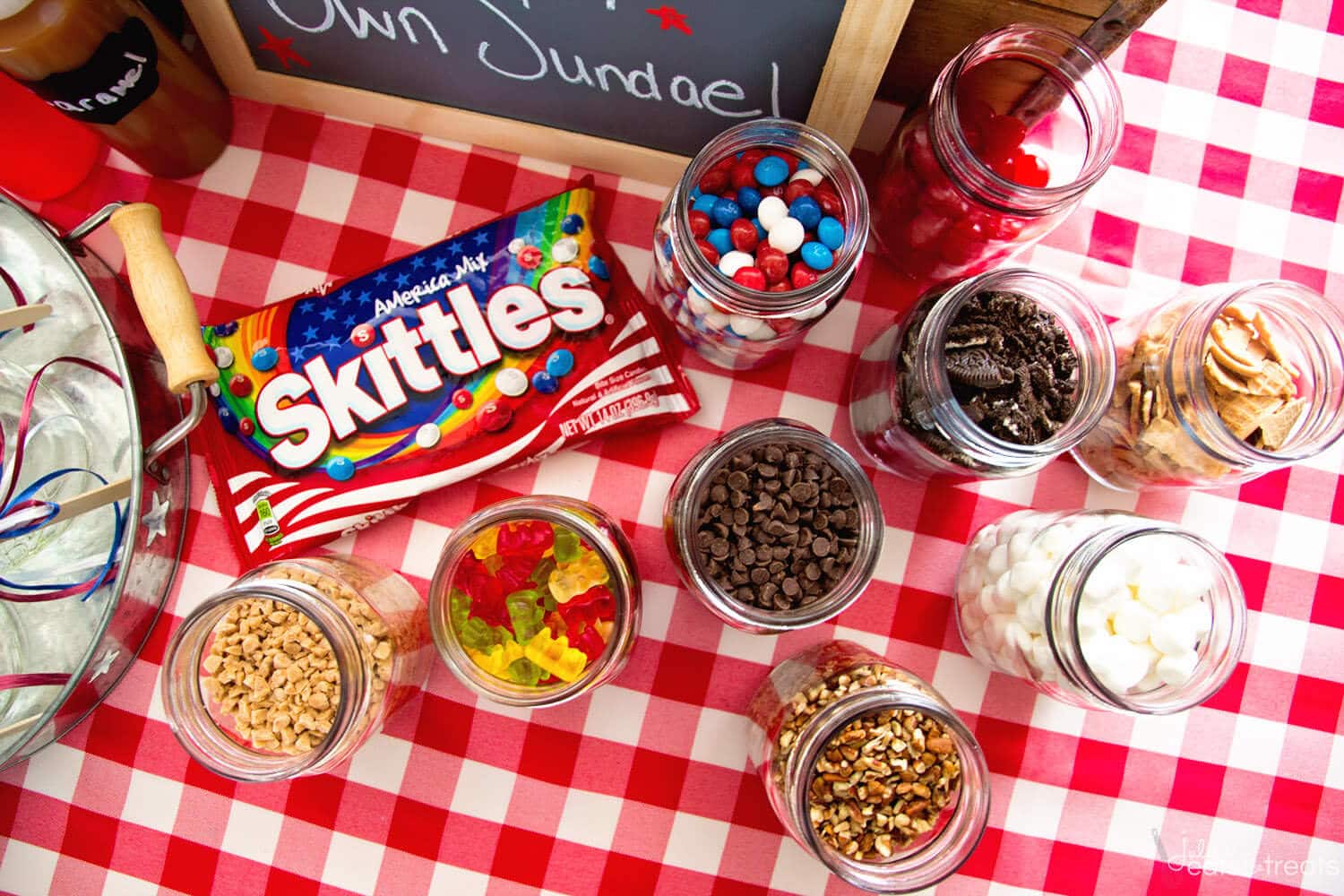 I love summer days with the kids running wild, soaking up the sun and having the time of their lives. If your kids are anything like mine they cannot be outdoors enough. Poor little Ry can't understand why sometimes we need to be inside. She'll go get her shoes and stand at the door and cry. It breaks my heart.
There's no reasoning with a one year old that it's raining, or it's time for bed or it's time to eat. She just doesn't get it or care!
Want to know something else Ry loves almost as much as being outside? Ice cream! If she hears the word she goes running to the freezer to try and find it. When we had these she was trying to maneuver that spoon as fast as possible. She may have been a sticky mess at the end but it was well worth it! Or at least she thought so!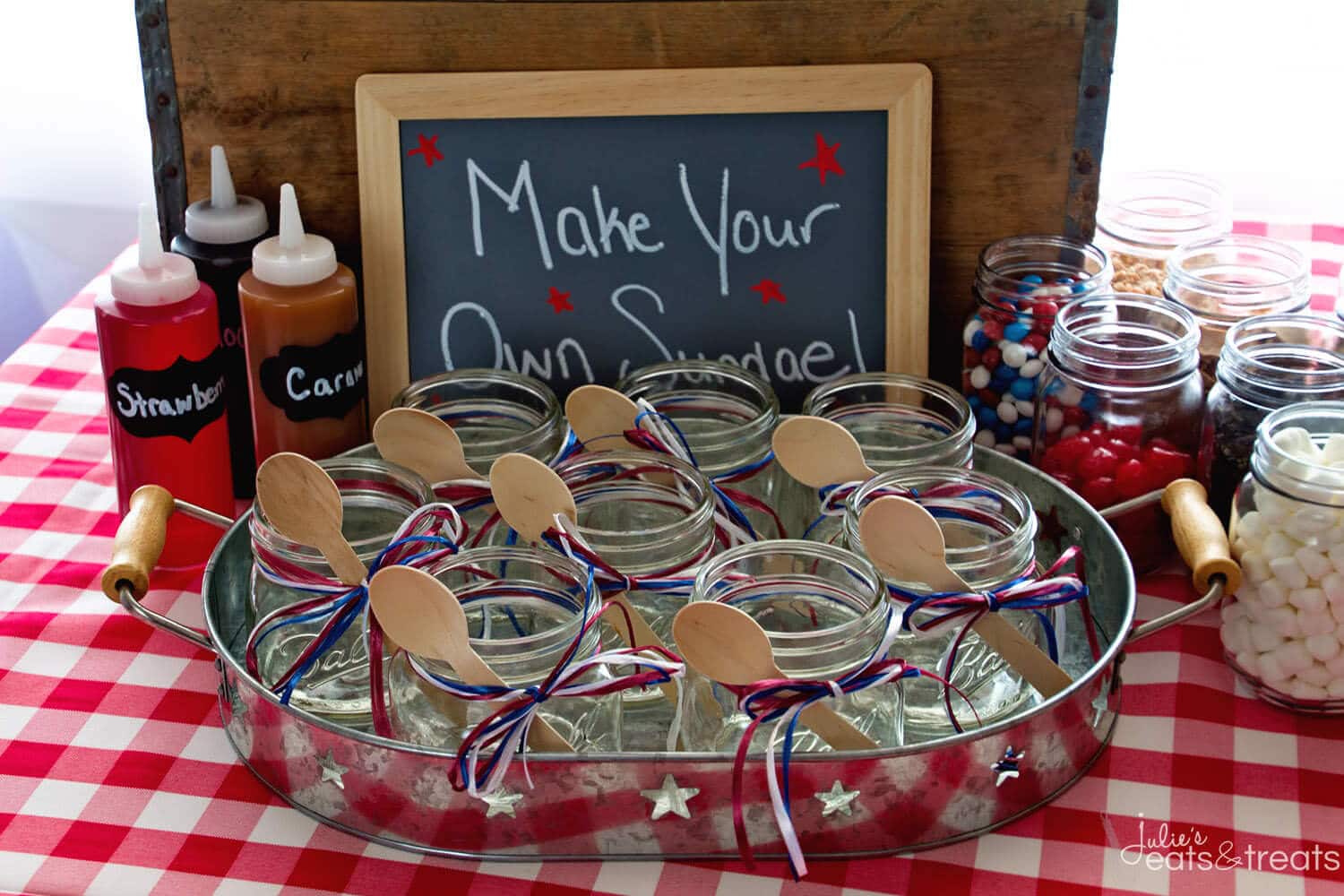 One hot day we decided it was time to cool off with some ice cream and invited my family over. They usually come running when I tell them treats are involved!
I'm usually pretty boring when it comes to ice cream and just throw on some sauce, but this time we went all out!
I didn't know which toppings to choose, so of course I did the only logical thing and ate multiple bowls so I could try a few different combinations. My favorite was toffee bits, caramel sauce and sugar cones.
Can we talk about sugar cones? I used to turn my nose up at them when I was a child and went for the plain old boring cones. What on earth was I thinking? Those are amazing! They add the perfect crunch element to my ice cream. I'm all about the crunch!
Miss K decided Skittles® were her topping of choice. I'm pretty sure the ice cream was only because she needed ice cream. You could hardly see it under all her Skittles®!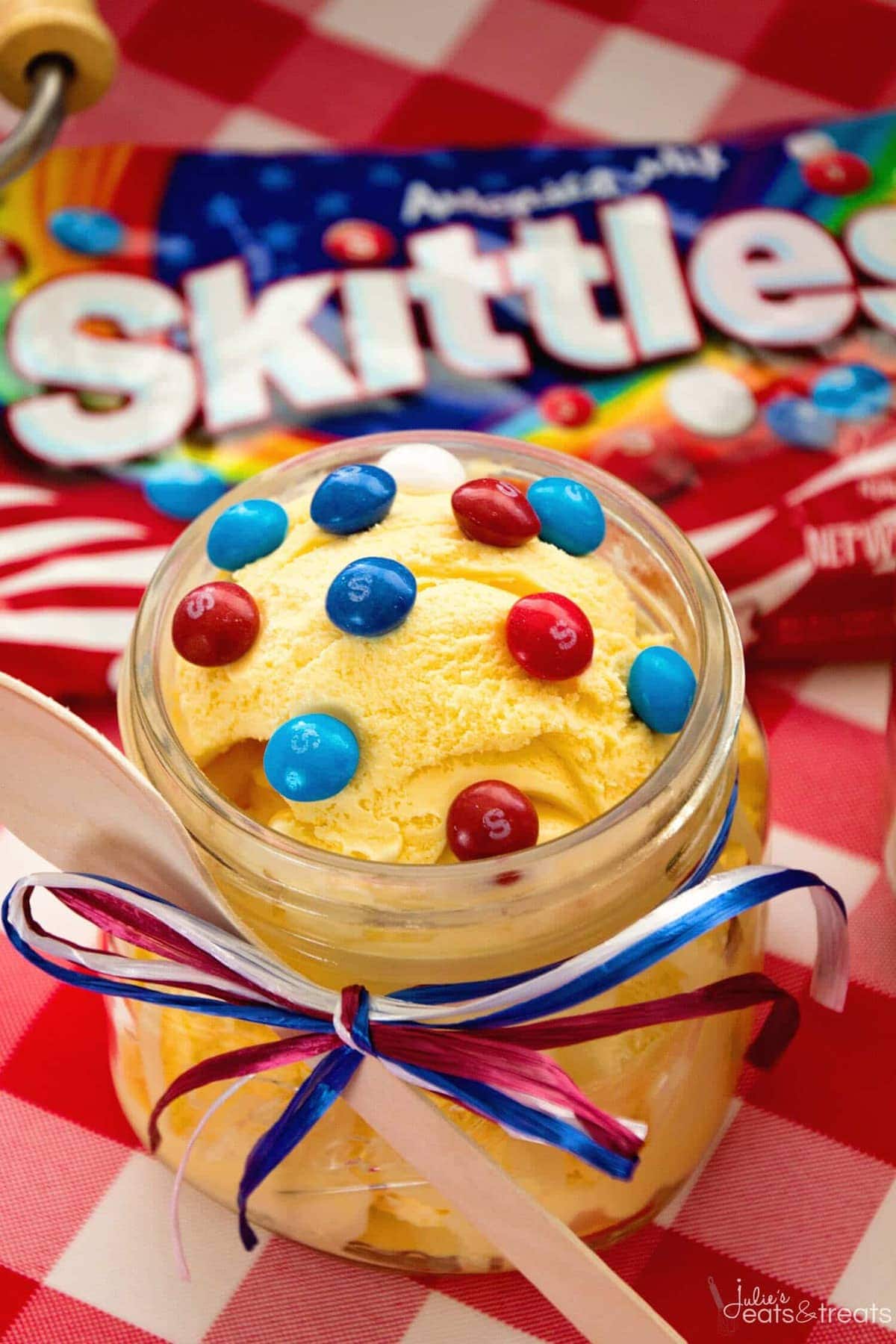 Want to create your own DIY Sundae Bar? Here's what you'll need!
Skittles®
Gummy Bears
Mini Marshmallows
Chopped Pecans
Maraschino Cherries
Mini Chocolate Chips
Chopped Sugar Cones
Toffee Bits
Chopped Chocolate Creme Cookies
Coconut Flakes
Sprinkles
Strawberries
Whipped Cream
Chocolate Ice Cream Topping
Caramel Ice Cream Topping
Strawberry Sauce
Serving Containers (I used pint Mason Jars)
Dishes (I used wide Mason Jars)
Ice Cream
Which toppings will you try on your sundae first this summer?