Crock Pot Hamburger Wild Rice Casserole
 Crock Pot Hamburger Wild Rice Casserole ~ Comforting Casserole Made in the Crock Pot and Stuffed with Hamburger and Wild Rice!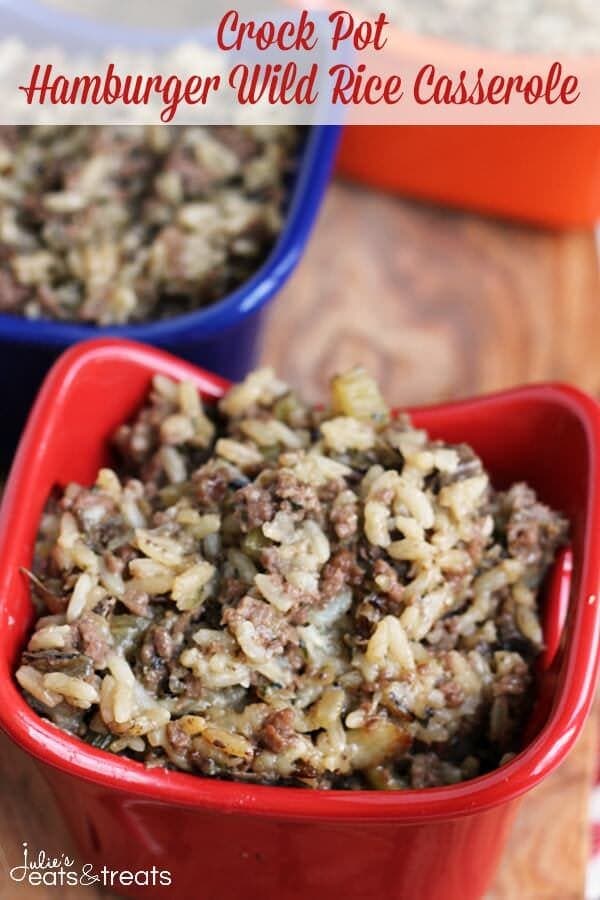 I'm sitting in front of the tv half watching the Super Bowl half writing this post. So what did you think of the big game? Favorite commercial?
Mine has got to be the Budweiser with the Clydesdale running towards his former owner. It brought back a lot of memories for this girl. Good 'ol growing up on the farm memories.
Back in my younger days I was in 4-H and showed sheep. If you don't know what either of those things are google it. Anyways I had this one lamb that LOVED to be led ar
ound the yard practicing for the fair. For the record most of them hated it and it provided daily frustration and me more or less dragging the sheep around the yard until they learned what to do. Probably amusing for those watching, but not for me.
Not this one. It would run up to the gate, jump up on the fence and wait for the halter around its head. I still remember it to this day. There's just something about the feeling of having a relationship with an animal. Kind of like that Clydesdale. After remembering this I might have to go get a dog….we'll see if the hubby agrees!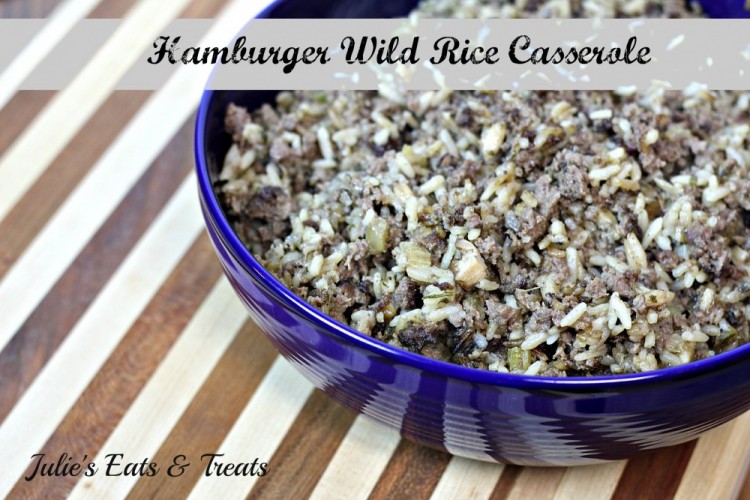 *EDIT* Well that's what I get for writing this BEFORE the game was done. As you just read I grew up on a farm. Dodge you spoke straight to my heart. Those cracked hands reminded me of my Dad's. Years of fixing tractors, making fence, caring for lambs, and never to busy to take his daughter's hand and walk to the barn together. Proud to be a farmer's daughter. Best commercial ever. End of story.
Oh the recipe? Here it is! Pretty much the best comfort dish in the world. We've been making this one for years and it comes from my sister-in-laws kitchen. Plus you can even make it in the Crock-Pot if you want it done when you come home! If you like this recipe you should check out my Chicken and Wild Rice Casserole, too!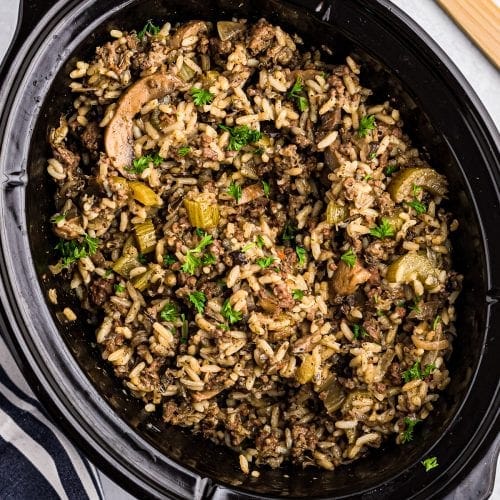 Hamburger Wild Rice Casserole
Comforting casserole made in the crock pot and stuffed with hamburger and wild rice!
Ingredients
1 1/2

lb

ground beef

1

small onion

diced

1 1/2

c.

celery

chopped

3

Tbsp

butter

6

oz

box Uncle Ben's Long Grain Wild Rice Original Recipe

2

Tbsp

soy sauce

10.5

oz

can cream of mushroom soup

1

c.

water

10.5

oz

can chicken with rice soup

8

oz

can pieces and stems mushroom
Instructions
Brown hamburger, onion, celery and butter. Drain off fat.

Add the rest of the ingredients to the hamburger mixture.

Cook for 4 hours on low in the crock pot.
Nutrition
Calories:
484
kcal
Carbohydrates:
33
g
Protein:
30
g
Fat:
26
g
Saturated Fat:
11
g
Cholesterol:
97
mg
Sodium:
1217
mg
Potassium:
1000
mg
Fiber:
5
g
Sugar:
4
g
Vitamin A:
483
IU
Vitamin C:
3
mg
Calcium:
67
mg
Iron:
4
mg
 Looking for more easy Crock Pot Meals?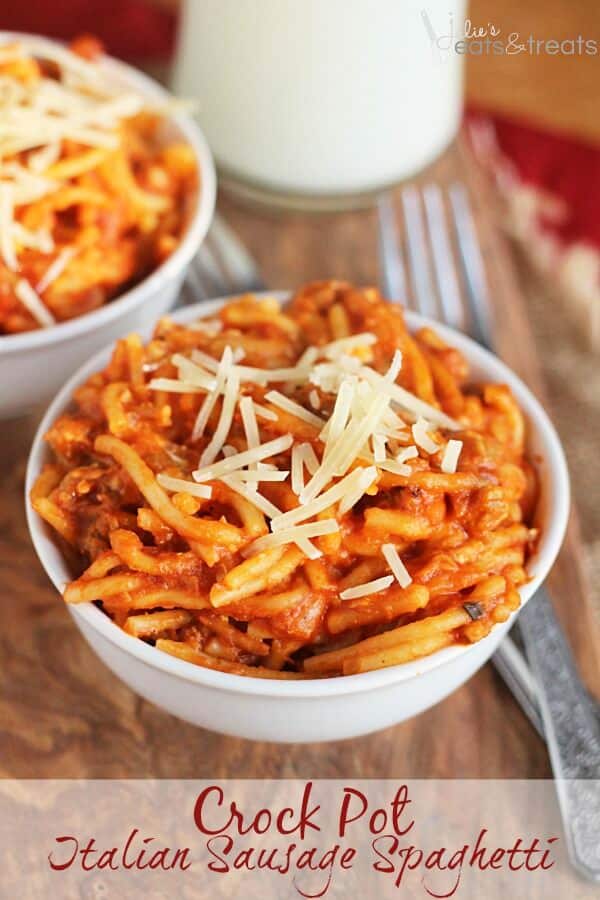 Crock Pot Italian Sausage Spaghetti ~ Creamy Spaghetti Loaded with Spicy Italian Sausage!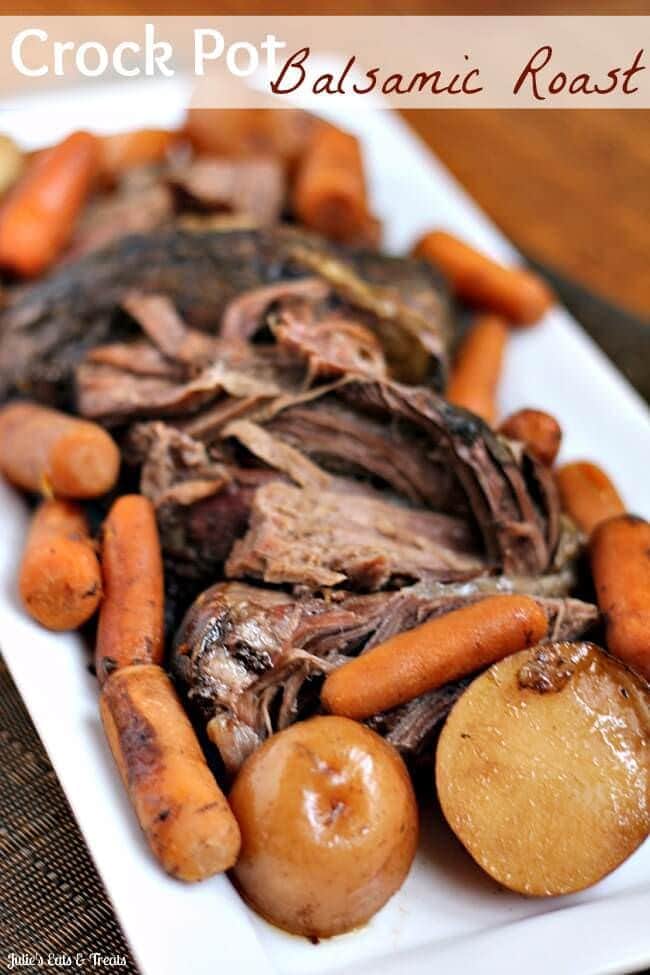 Crock Pot Balsamic Roast ~ Savory Roast, Carrots & Potatoes!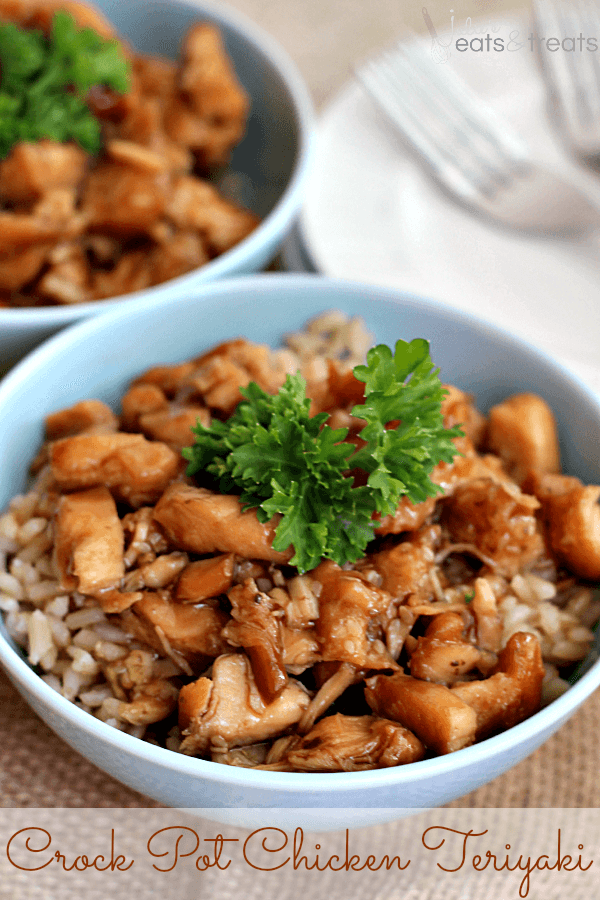 Crock Pot Chicken Teriyaki ~ Super easy and waiting for your in your crock pot when you get home!