The BEST Casserole Recipes!
You just can't beat a traditional casserole recipe! There's something comforting when you dive into a hearty casserole for dinner. I grew up eating them for dinner, but we referred to them as Hot Dishes in Minnesota! Whatever you call them, casseroles or hot dishes, they are amazing. We have gathered the best casserole recipes for you today! We have Mexican inspired dishes, pasta, rice, Tater Tot and more! Make sure you start trying them on your meal plans today!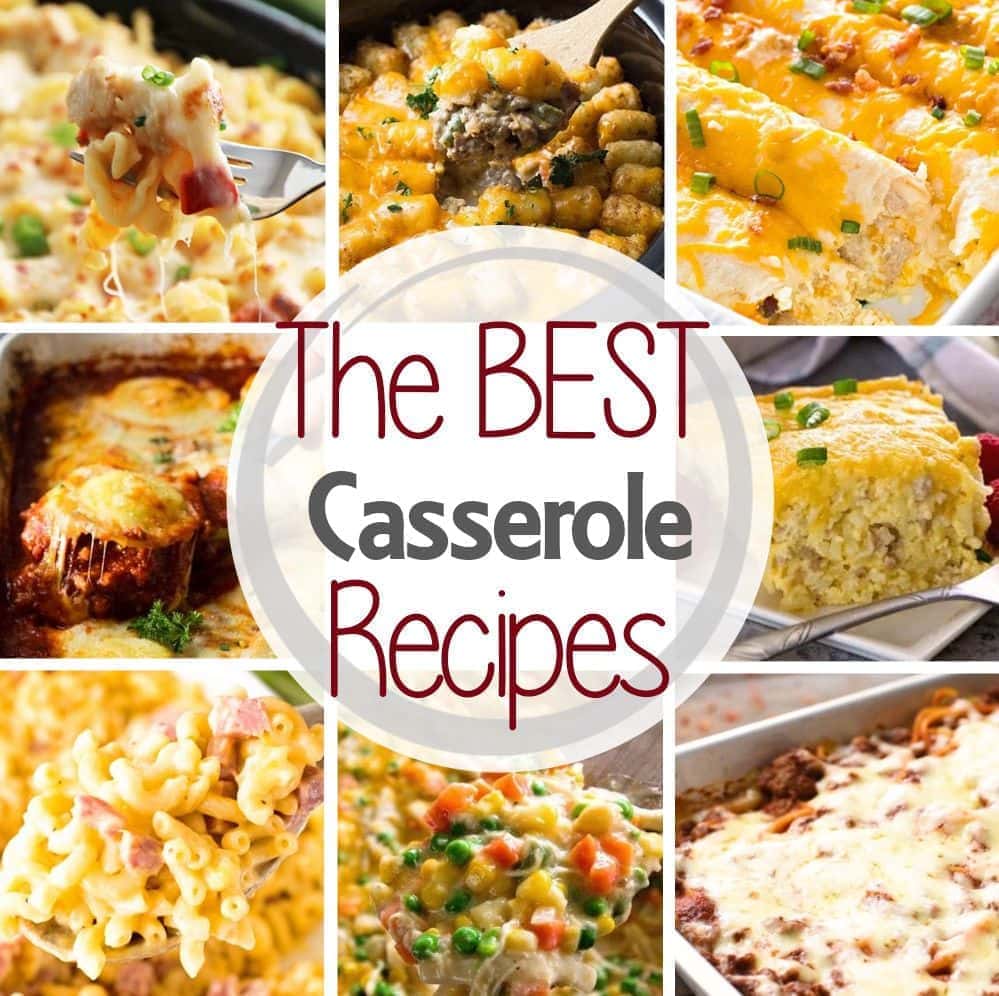 Casserole Recipes
You can't go wrong with a casserole because they are warm, served in one dish and relatively easy to make. And best of all, many casserole recipes work well as leftovers or freezer meals.
Can we get a "Heck, yes!" for leftovers? There's nothing better in my opinion because I either don't have to cook another night or I can eat them for lunch.
If you have a small family simply make larger casseroles in two 8" x 8" dishes. Cover one with foil and put in a resealable freezer bag and pop it in the freezer for another night.
Don't forget to grab the freezer meal labels I linked below!
We've collected our favorite cozy, hearty casseroles and put them all in one post just for you to browse. My family loves a good dinner with a "hot dish" since that's what we call them here in Minnesota!
My daughter's favorite one is Pizza Casserole followed by Chicken Wild Rice Casserole!
The only question is which one are you going to try first?
Casserole Recipes!
Click the words below to jump to that section!
Breakfast
Pasta
Maindish
Enchilada
This classic baked spaghetti casserole is taken over the top by adding a layer of Alfredo sauce in the noodles at the base. We also refer to this as Spasagna at our house! This spaghetti recipe is a delicious, comforting casserole that starts with a base of Alfredo noodles then is layered with a hamburger sauce and cheese. It makes a lot and is perfect to freeze half and enjoy as a freezer meal or feed a large crowd. Toss a salad together, throw some garlic bread in the oven and you have dinner!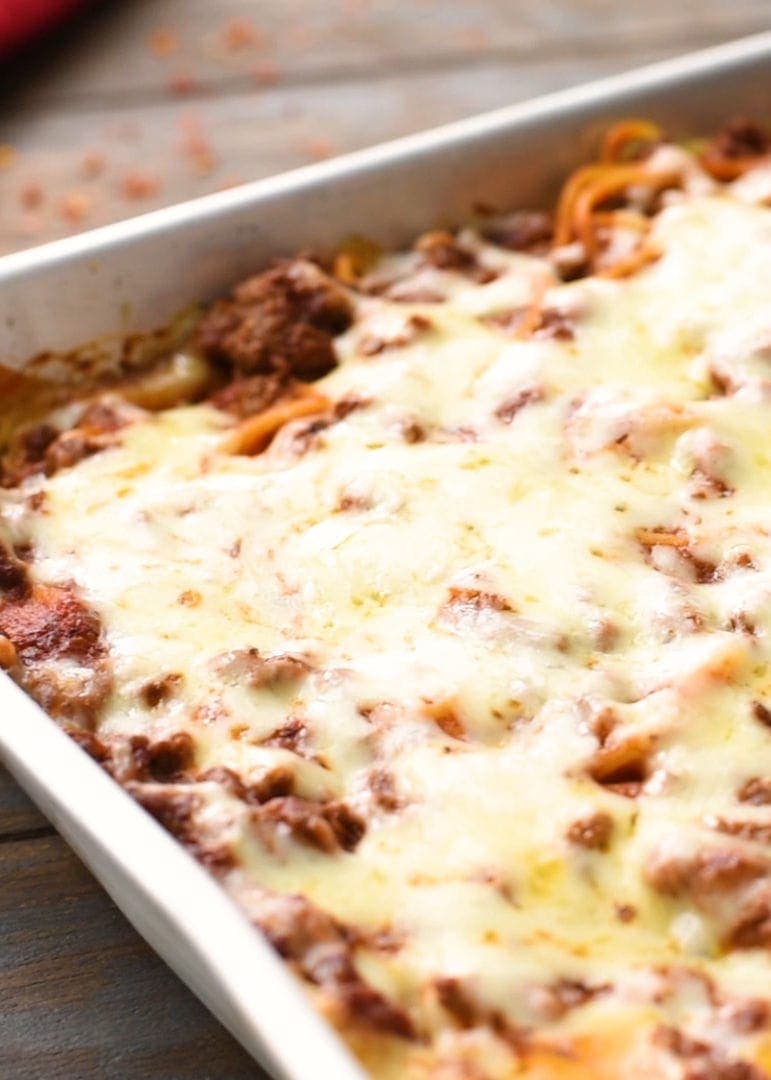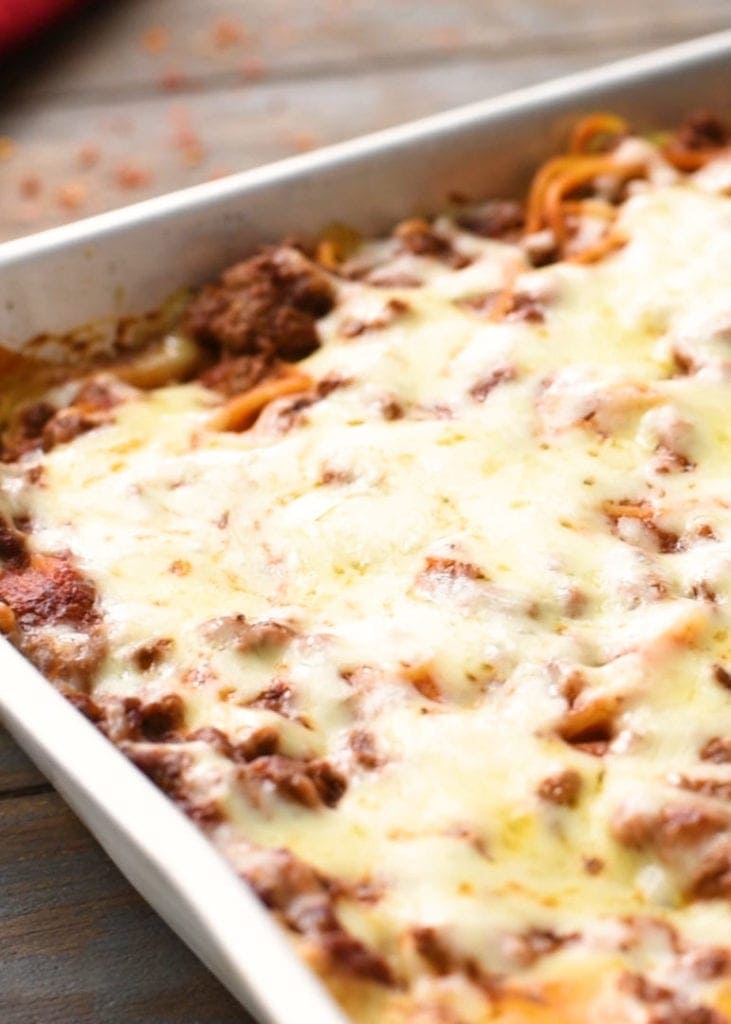 Cheesy Chicken Noodle Casserole
Easy, Hearty and Comforting Casserole Loaded with Chicken, Peas, Carrots, Corn and Egg Noodles! Chicken and Noodle Casserole Will Become a Family Favorite Dinner!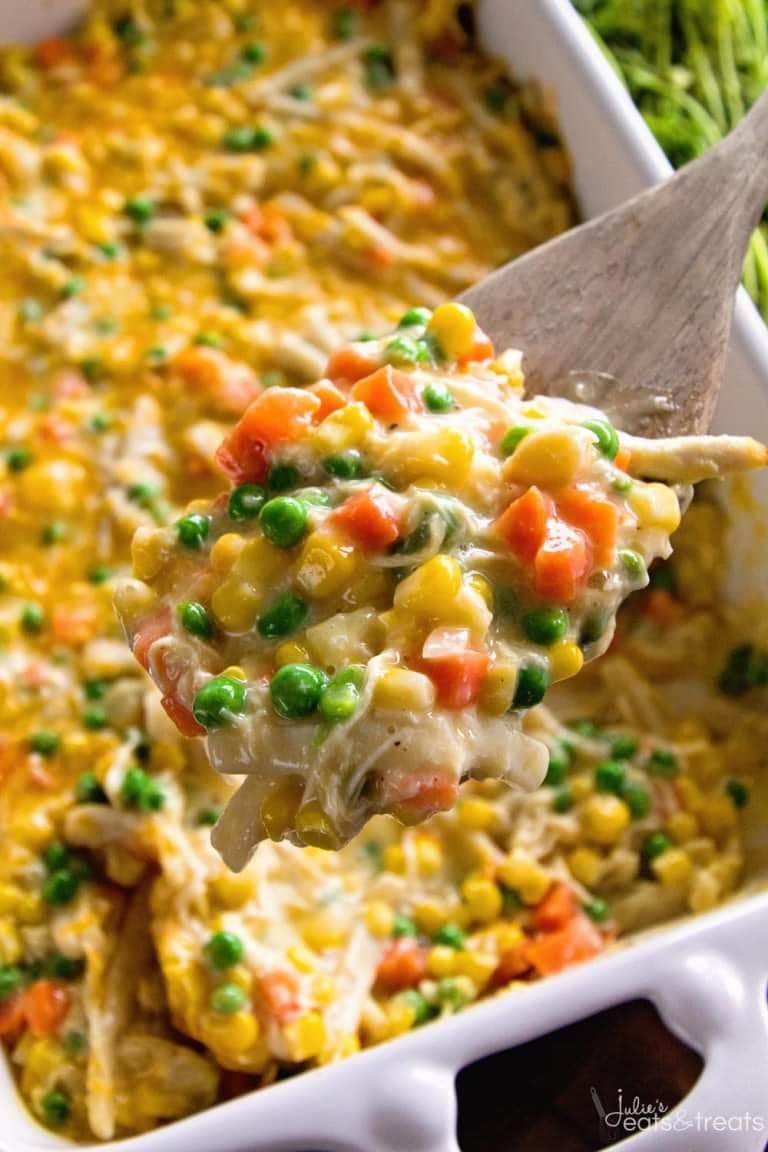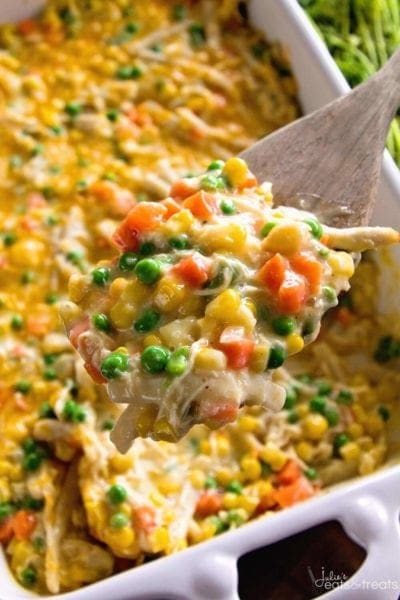 Cheesy Ham and Noodle Casserole
Quick, Easy Ham Casserole to Keep Your Weeknight Dinner Simple! Perfect Recipe for Using Up Leftover Ham! This Casserole is Full of Pasta, Ham and Topped with a Cheese and Sour Cream Sauce! Sauce!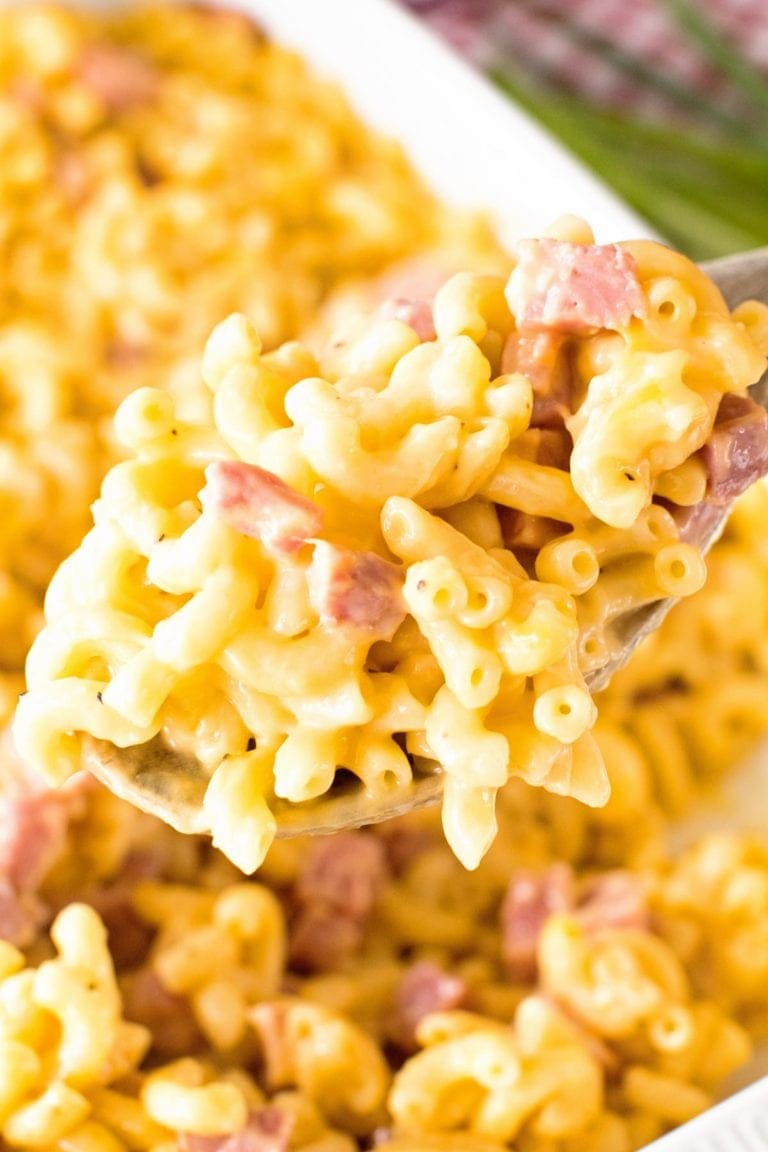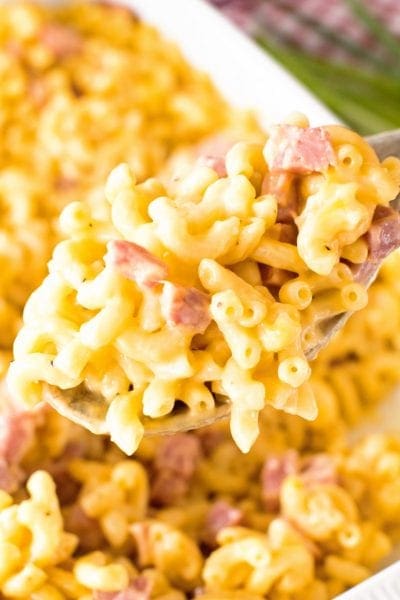 This easy Lasagna Casserole has all the flavors of traditional Lasagna including a delicious meat sauce including ground pork, cheese sauce and pasta! Top it with a little more cheese and you have a delicious dinner recipe. We love the Mafalda pasta especially the kids! It makes a delicious freezer meal or a quick dinner time recipe on a busy weeknight. Every single bite of this Lasagna Casserole is AMAZING and you won't be able to stop with one plate!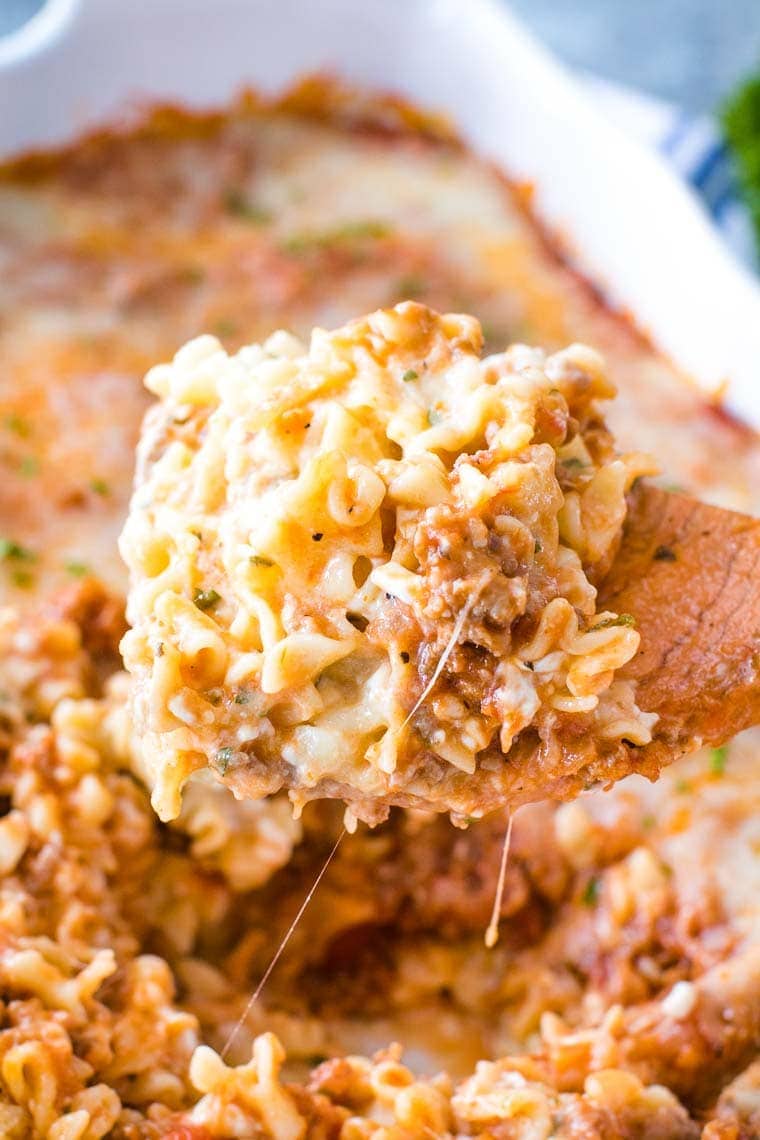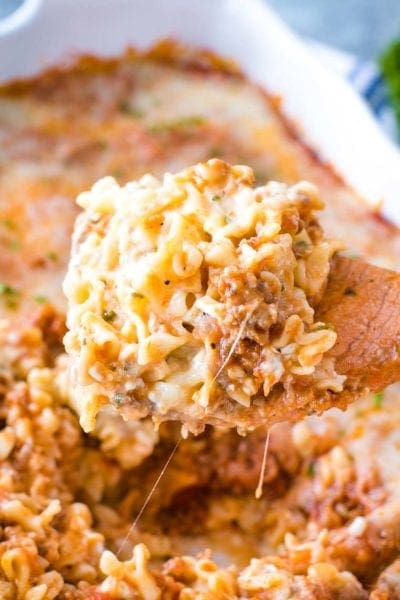 Sausage and Cheese Hashbrown Casserole
Delicious Sausage Egg Hashbrown Breakfast Casserole Recipe with Sausage, Hash Browns, Cheese and a Homemade Gravy! It's perfect for entertaining guest over the holidays or spoiling your family. Plus, it is an overnight casserole so you won't be rushed in the morning! It's the BEST sausage hash brown breakfast casserole!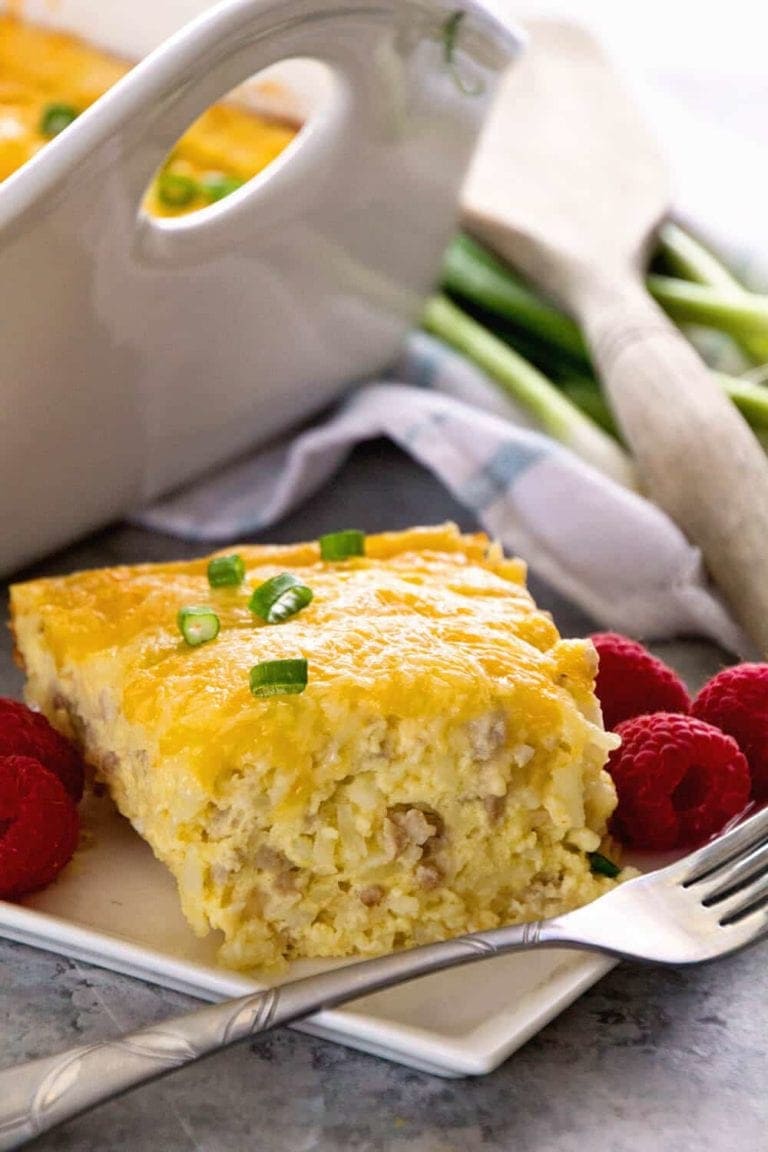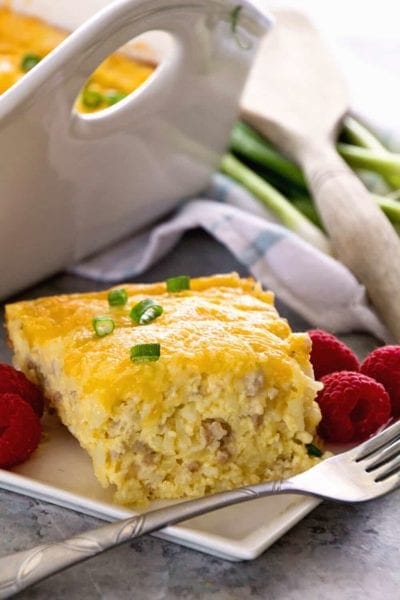 This Easy Ravioli Lasagna is an Easy Dinner Recipe that is Hearty, Comforting, and Filled with Cheese and Sausage!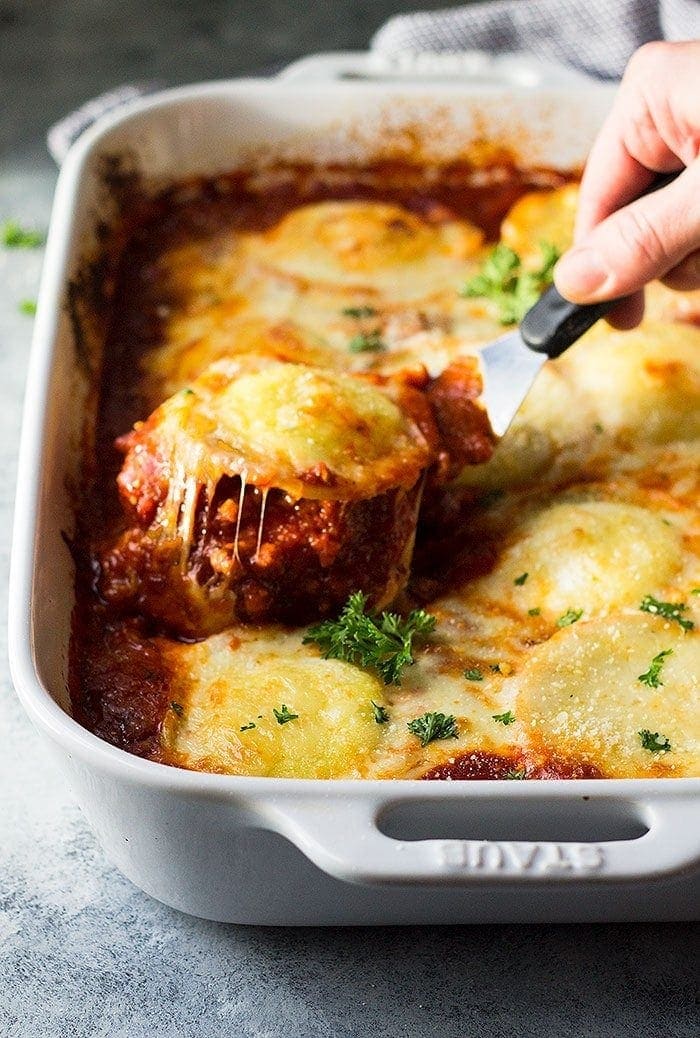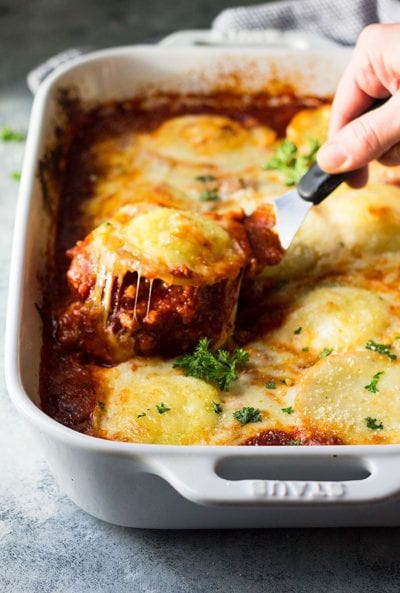 Corned Beef Hash Overnight Breakfast Casserole
Delicious, Comforting Overnight Breakfast Casserole Loaded with Corned Beef Hash, Eggs and Cheese! The Perfect Breakfast for Lazy Mornings!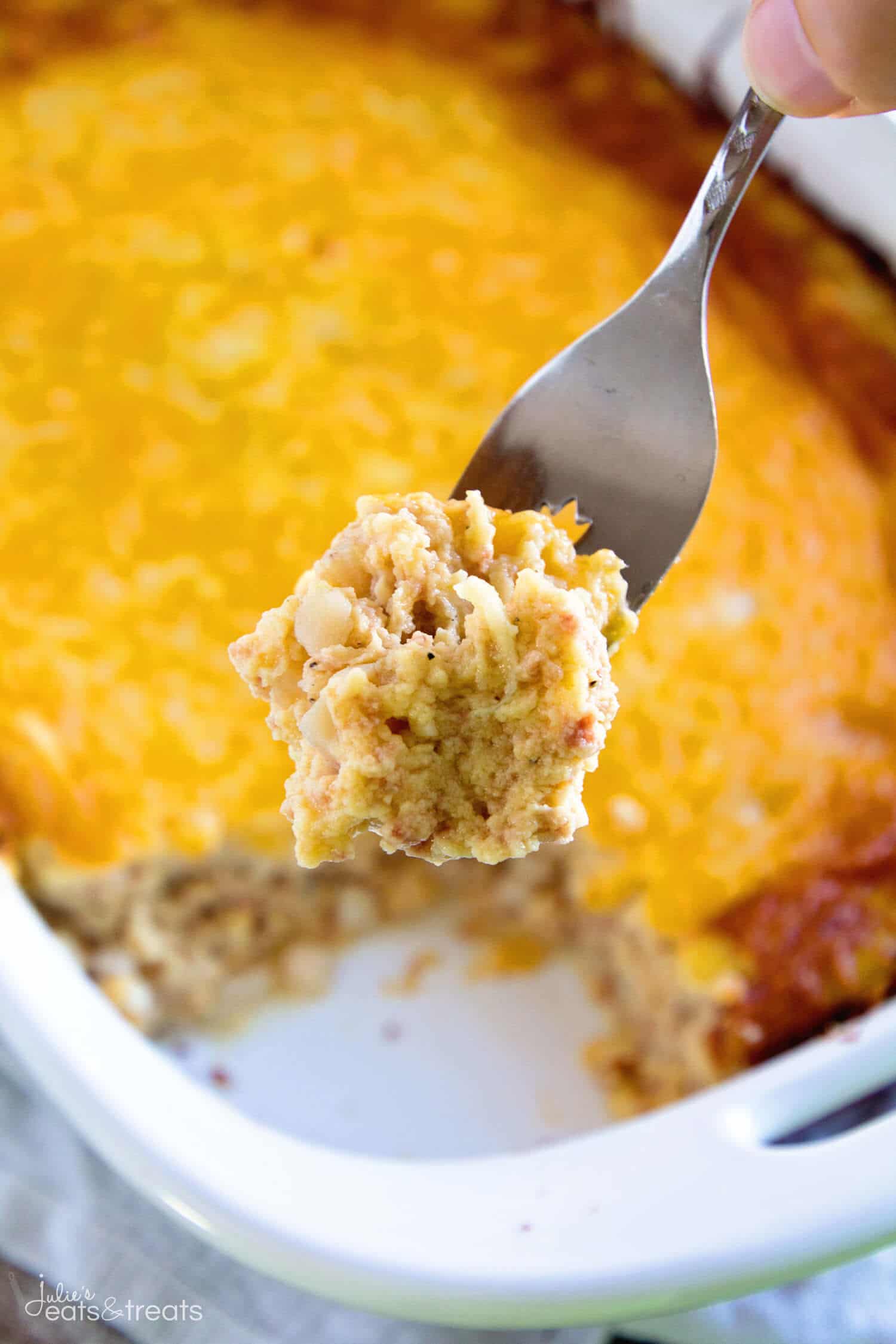 Cheesy Fish Stick Hash Brown Casserole
Your Favorite Hash Brown Casserole Topped with Crunch Fish Sticks to Make it a Main Dish Casserole!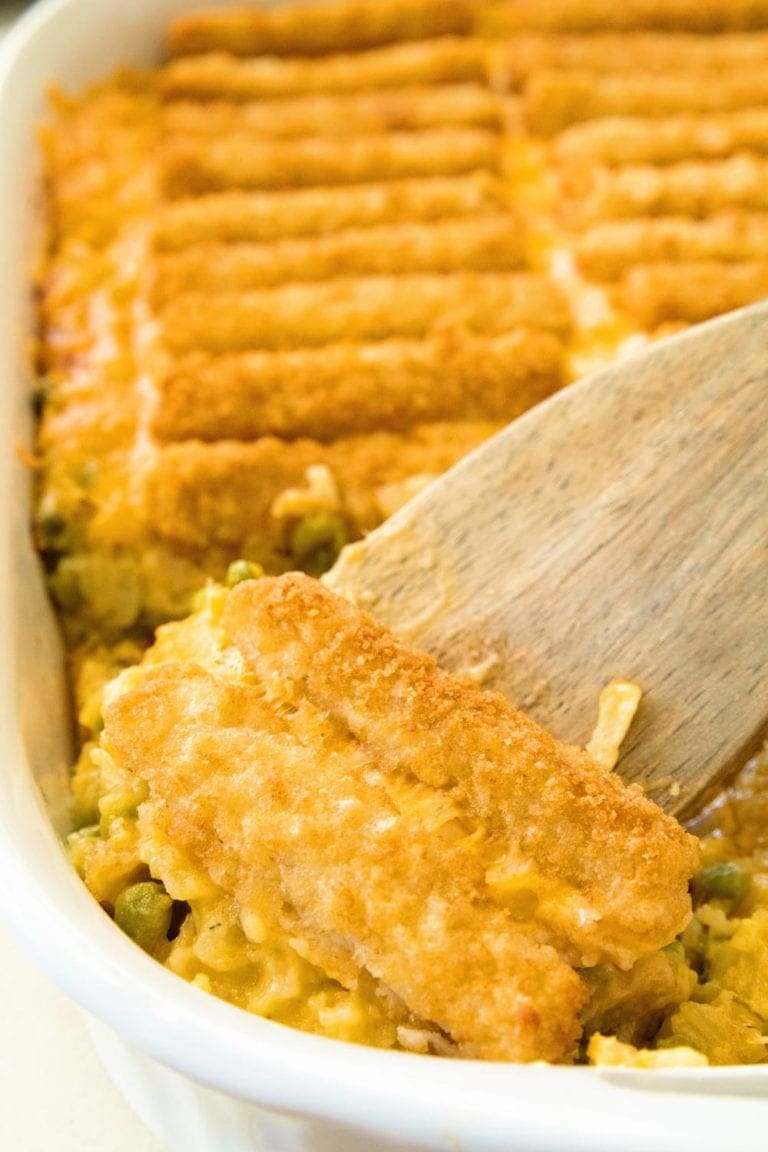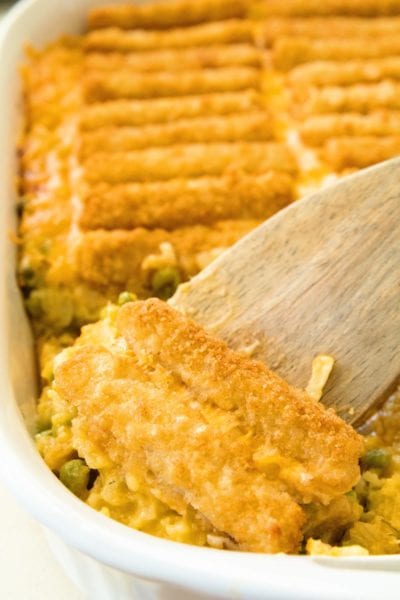 Overnight Breakfast Enchiladas
Tortillas stuffed with Sausage, Eggs,Cheese and Bacon! This is the Perfect Overnight Breakfast Casserole Recipe!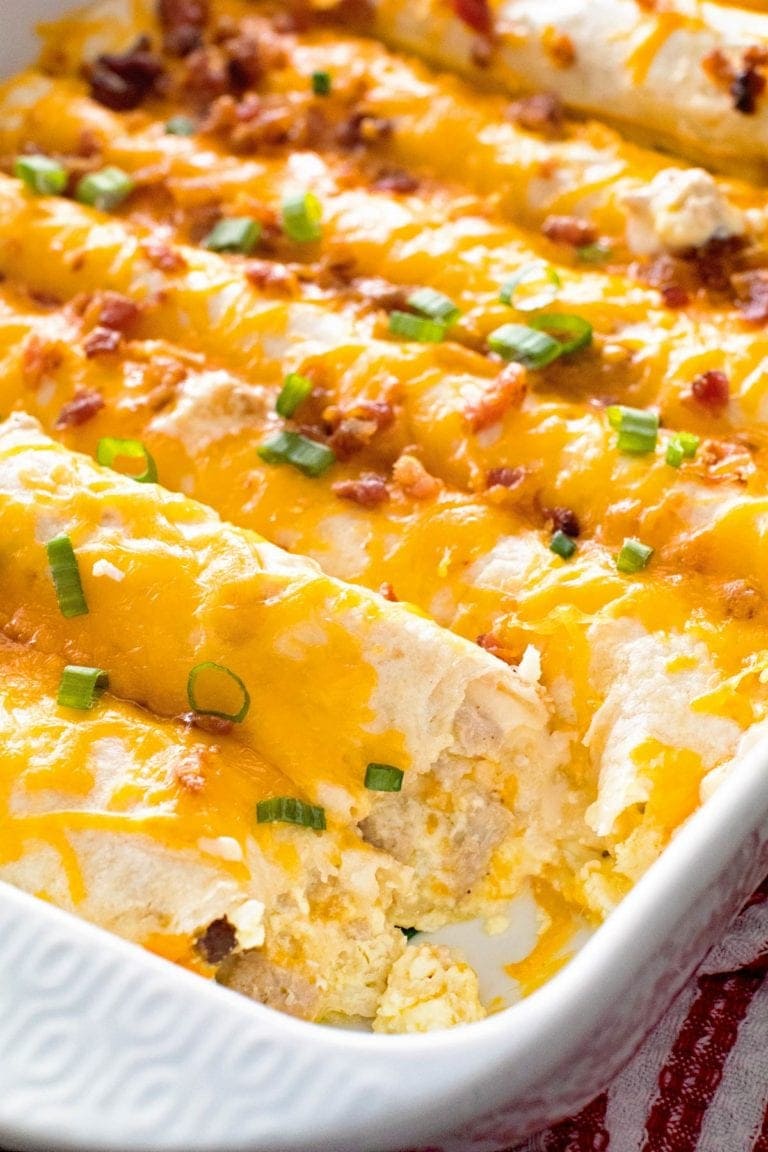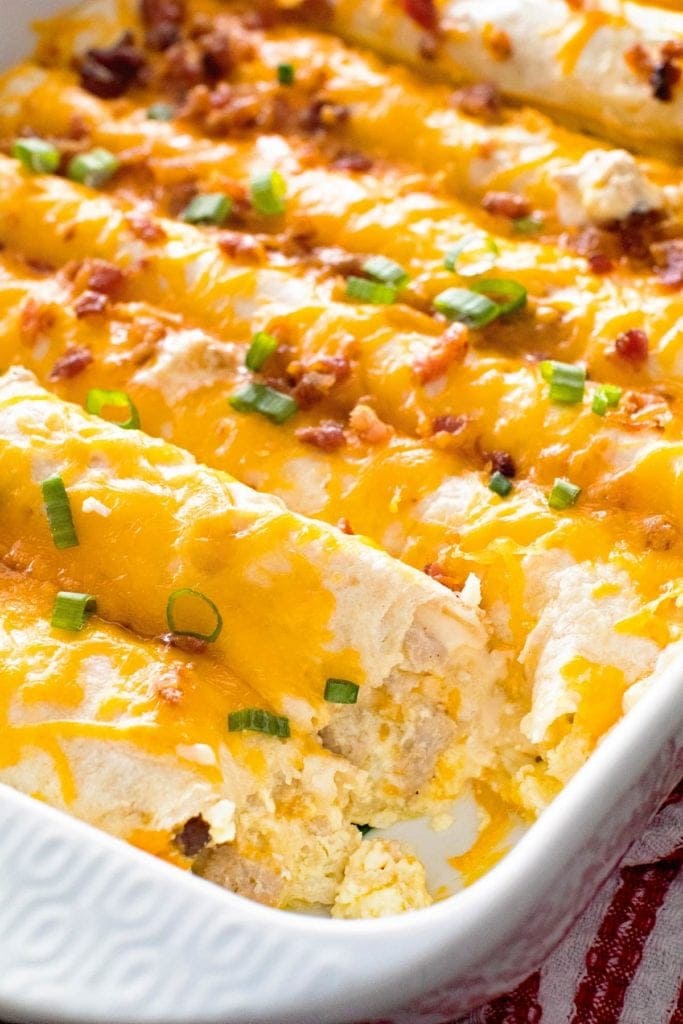 Quick and Easy Weeknight Meal! Comfort food at it's best!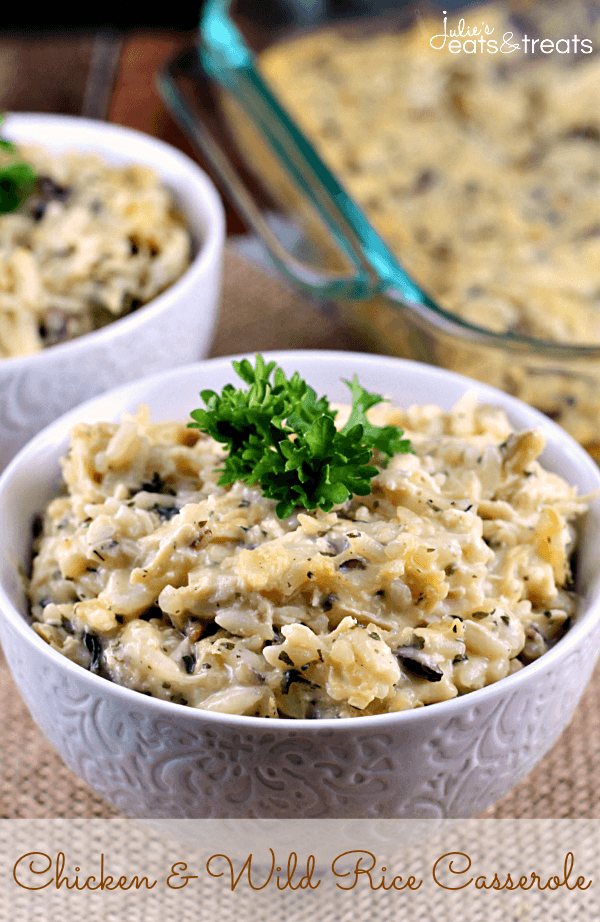 Stuffed with Ham, Swiss Cheese and Linguine! The ultimate comfort food!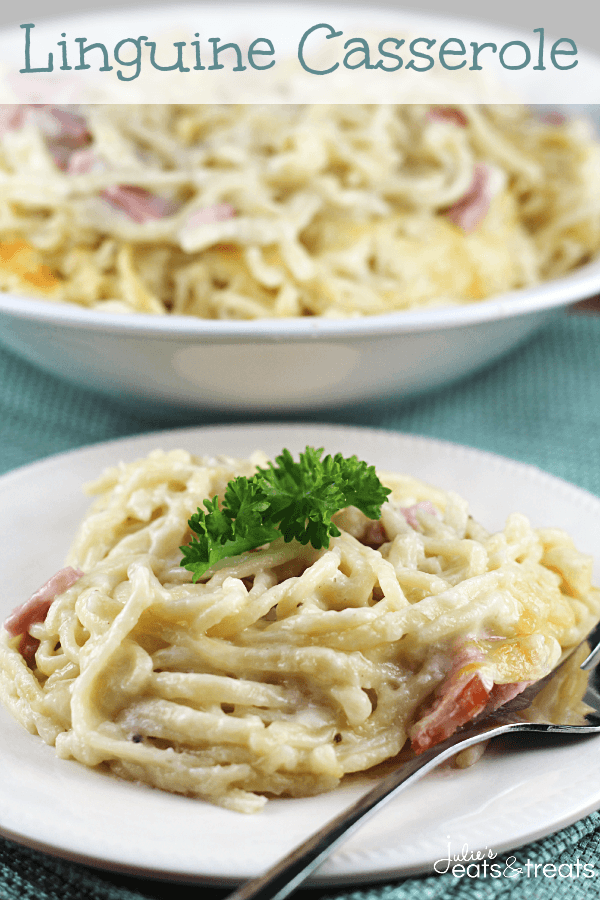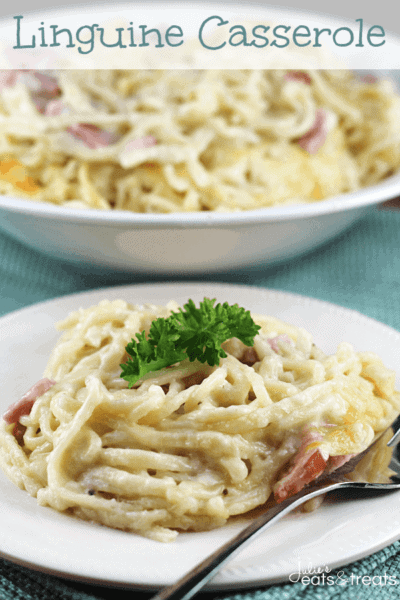 This Tater Tot Breakfast Casserole Recipe is so quick and easy, perfect for those busy mornings or when you are hosting company. Plus, it's always fun to eat Tots! It's loaded with cheese, eggs, sausage, onions, bacon and of course, Tater Tots! Grab this easy breakfast casserole recipe and treat your family and friends!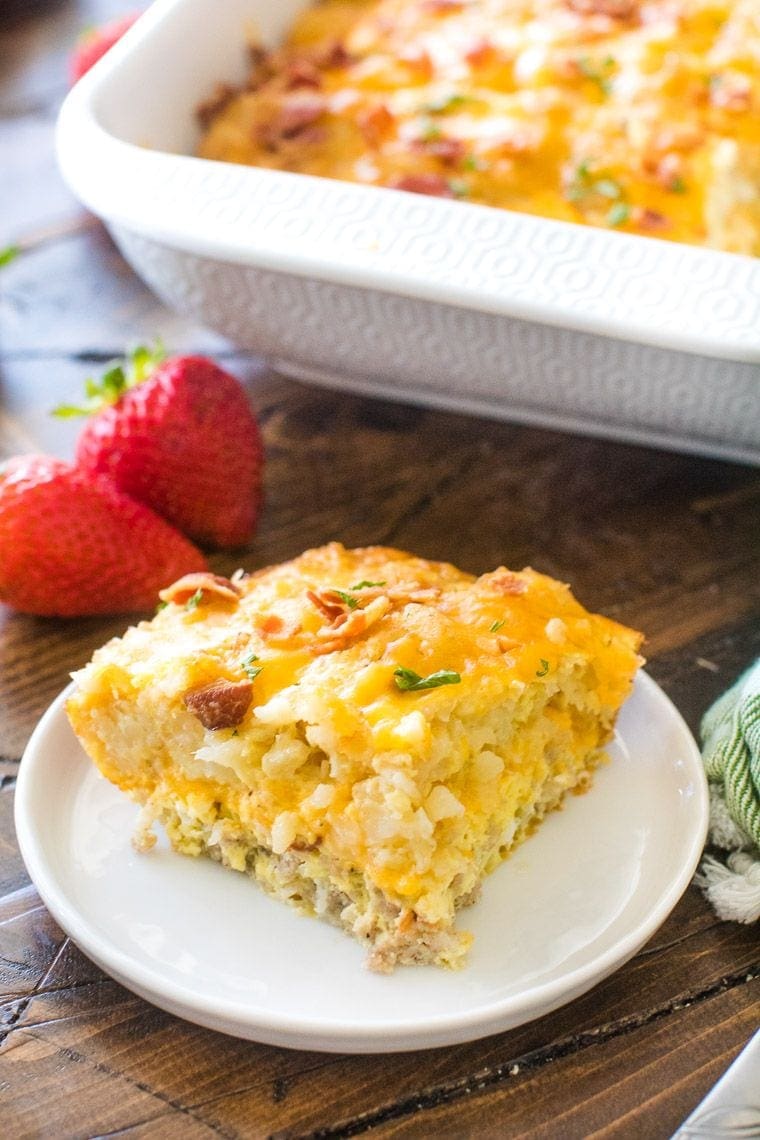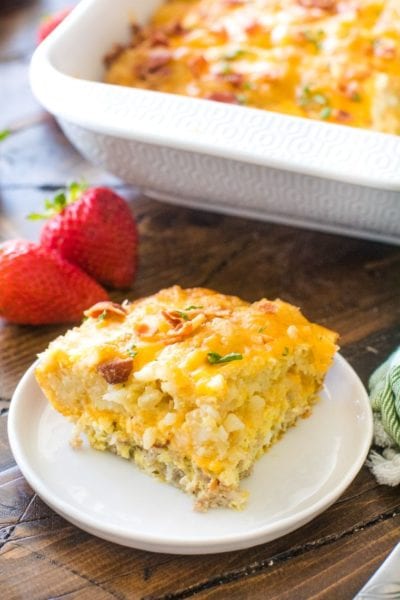 Looking for a delicious dinner recipe? These creamy chicken enchiladas are amazing! I've become known for them in my family and everyone makes sure to show up when I serve them for dinner! They are so creamy and delicious. This will be the last enchilada recipe that you'll ever try! Spice up your dinner routine with this easy recipe. It will become a go-to recipe in your recipe box as soon as you try them.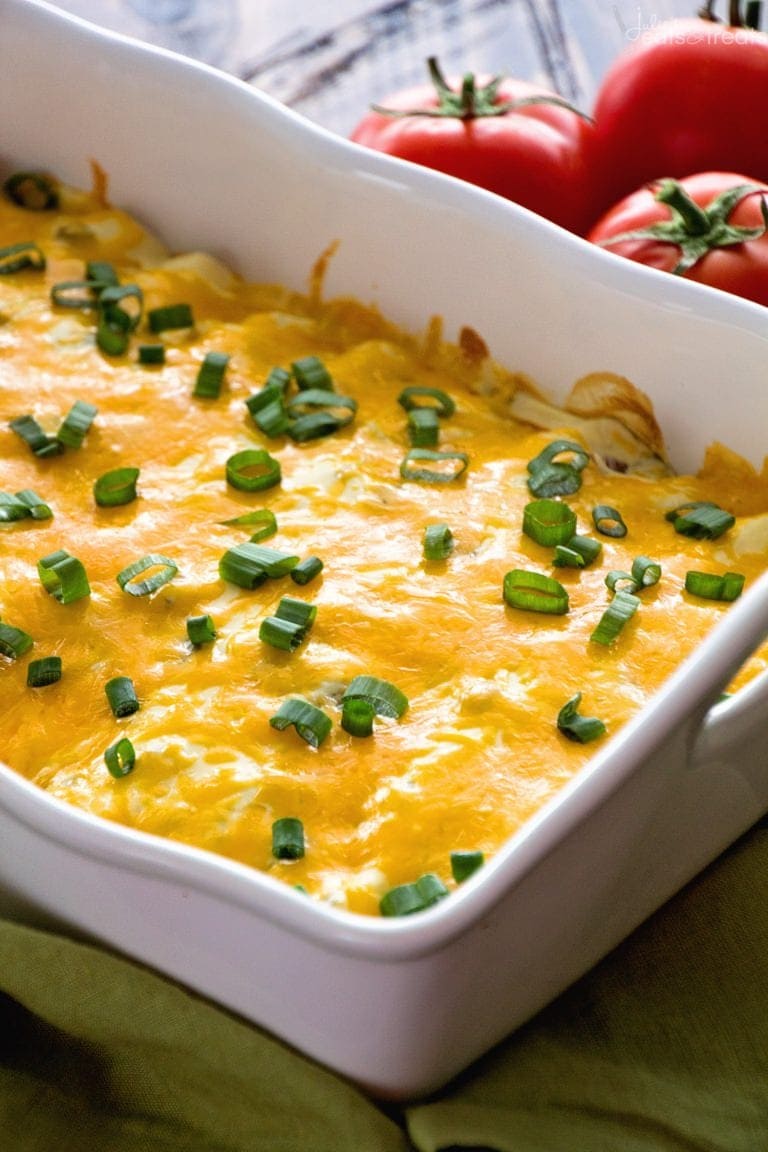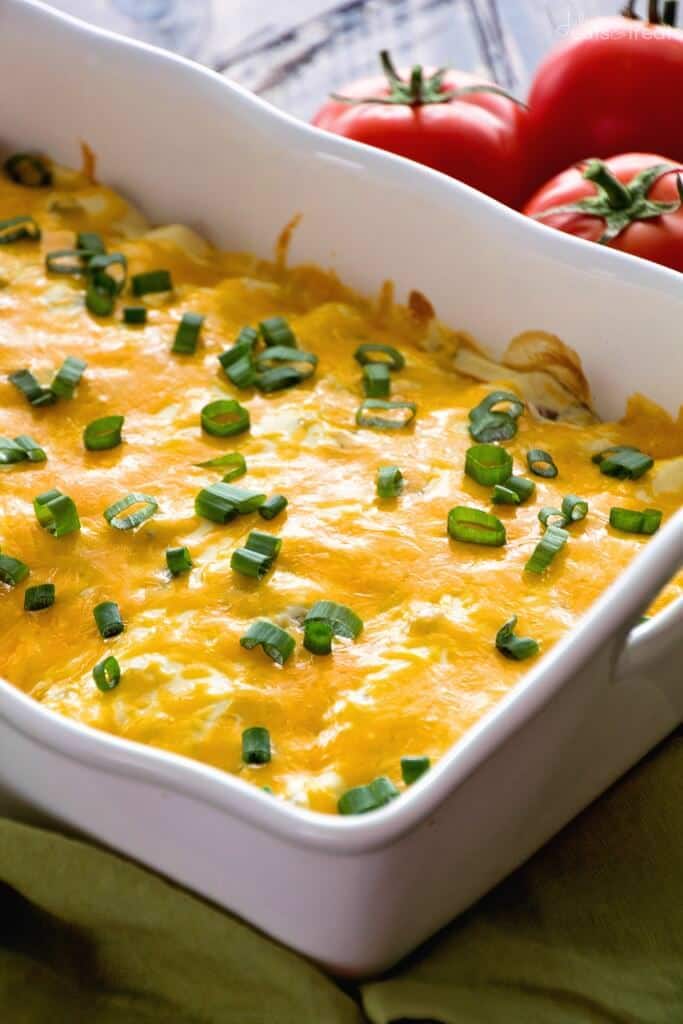 Bacon Cheeseburger Crock Pot Tater Tot Casserole 
Easy Slow Cooker Twist on a Classic Tater Tot Casserole! It's creamy, cheesy and comfort food made easy!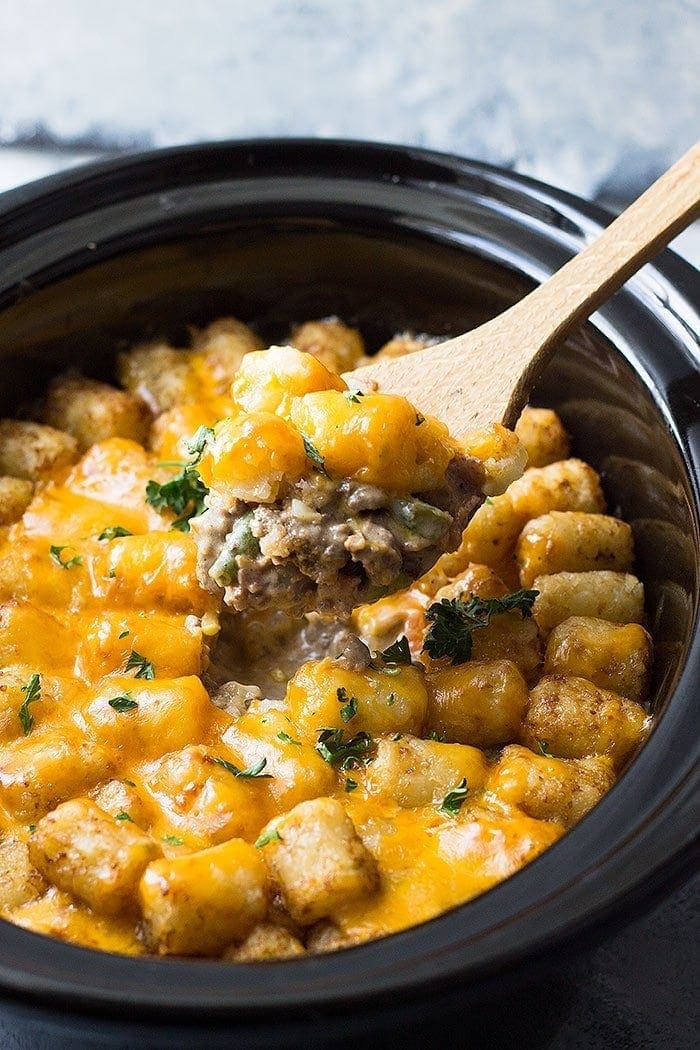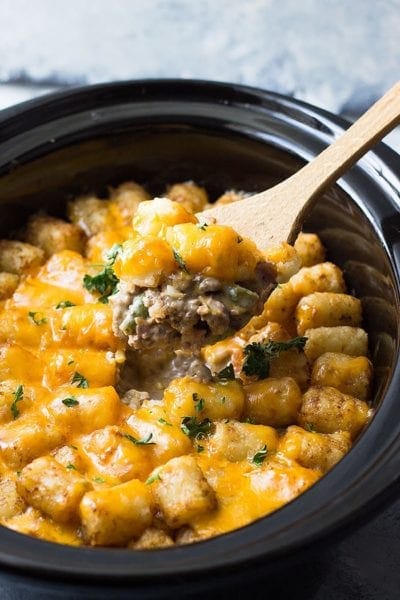 The Perfect Casserole to use up Leftover Turkey and Vegetables from the Holidays! Peas, Carrots and Beans with Gravy then Piled with Mashed Potatoes and Topped with Parmesan Cheese!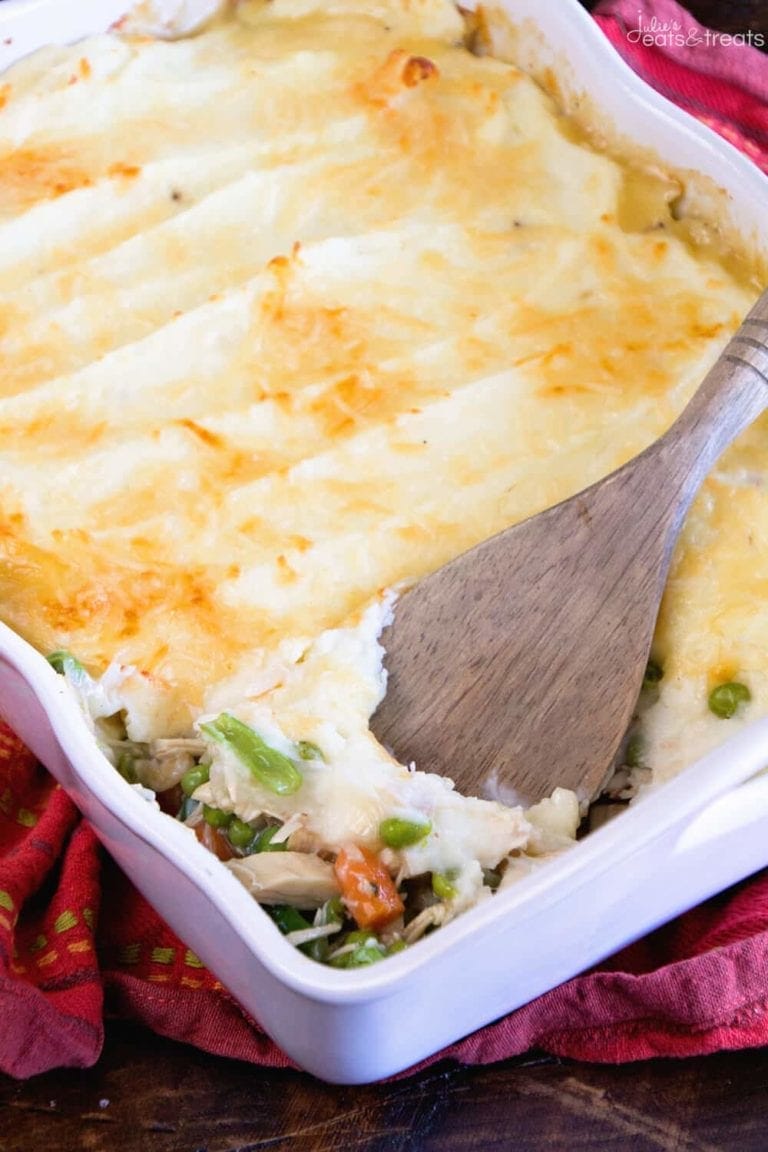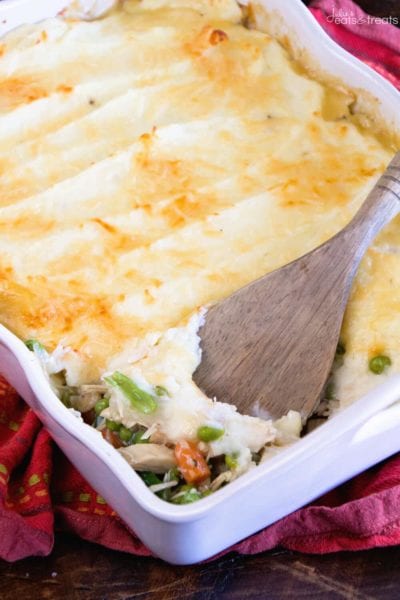 Cheesy Ham Crock Pot Breakfast Casserole 
This Cheesy Ham Crock Pot Breakfast Casserole is perfect for an overnight breakfast or easy brunch recipe! It will make appearances at your holiday brunches, potluck or just because you want a delicious breakfast. It's perfect for action packaged mornings! It has all your favorites in a breakfast casserole. Eggs, hash browns, ham and cheese will make it a star at your table!.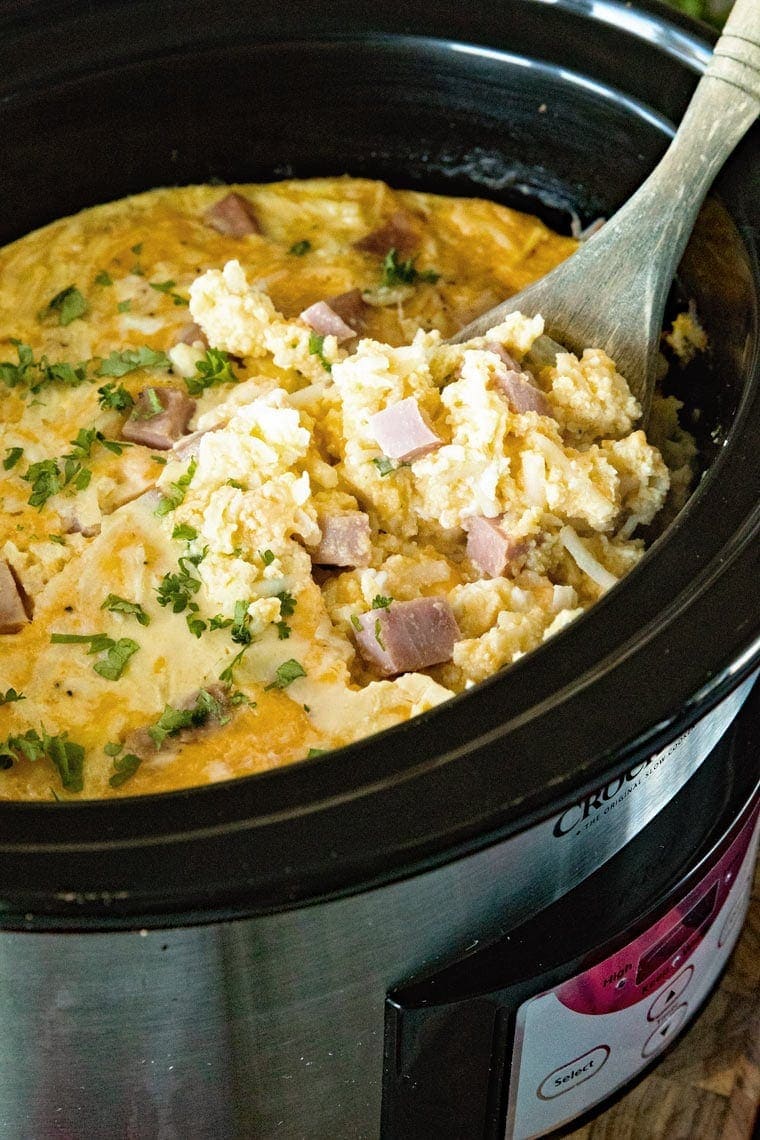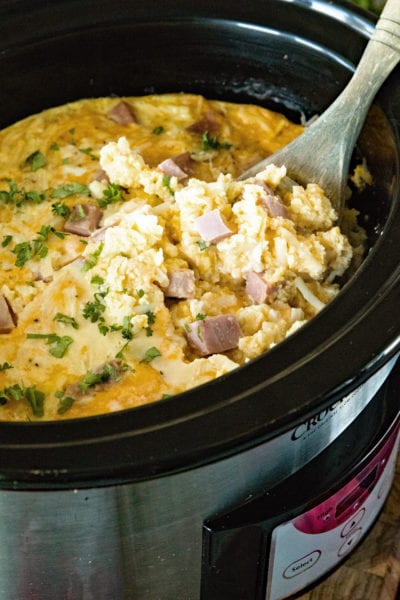 Leftover Ham and Spinach Casserole
Delicious way to use your leftover ham up! This casserole is stuffed with spinach, ham, cheese and ziti noodles for a delicious dinner recipe! Perfect recipe to use leftover ham up!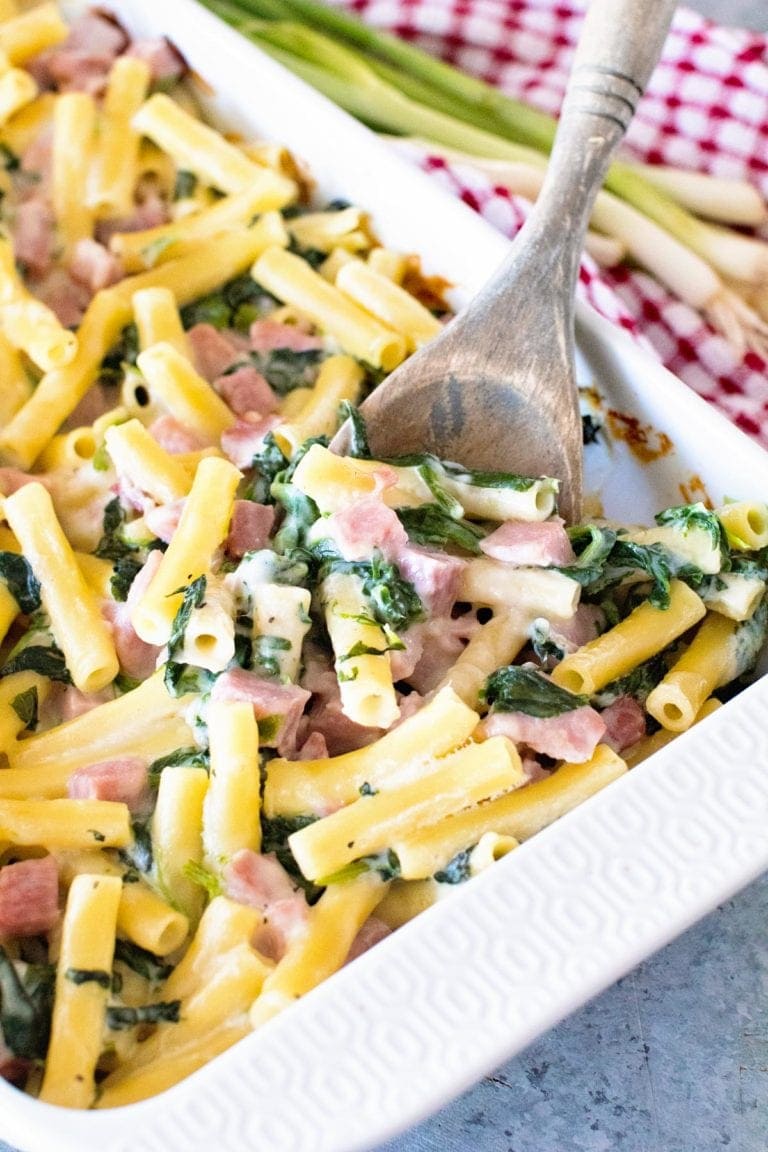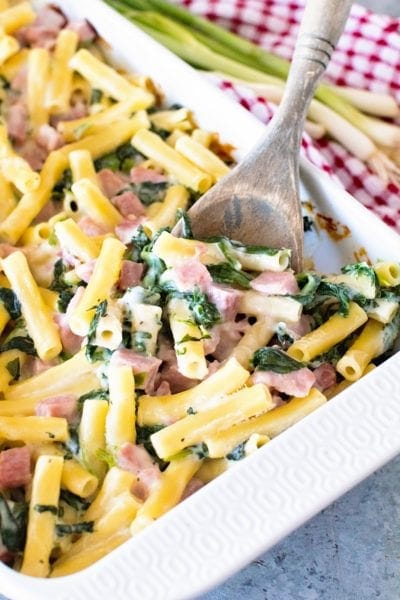 Perfect mix of textures and flavors. Full of hearty beef and beans and topped with cheese and corn chips, it's a family-pleasing meal great for any night of the week!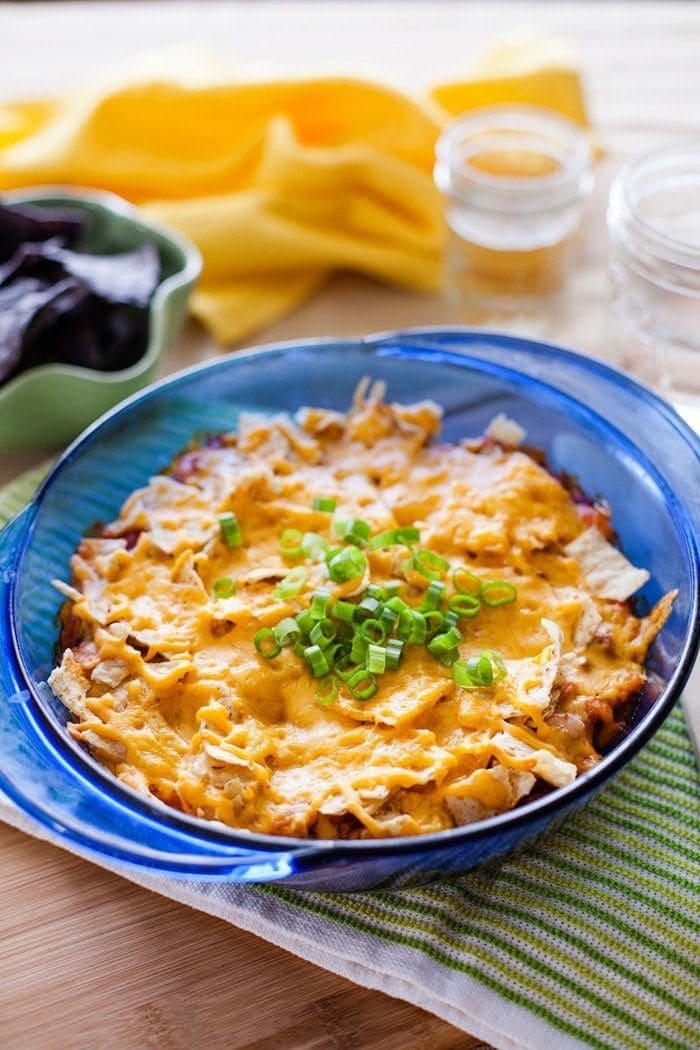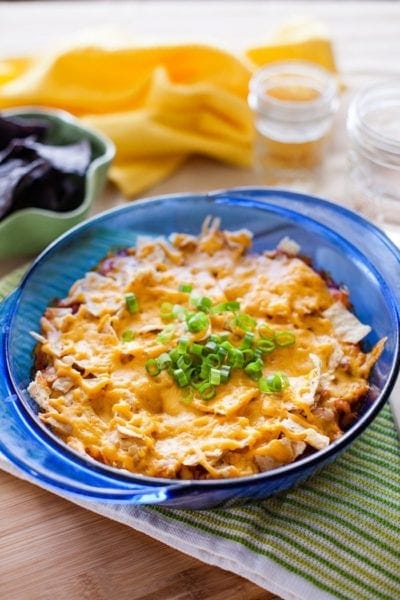 Unstuffed Chicken Alfredo Shells
Creamy, Delicious Casserole with Layers of Garlic Alfredo Sauce, Pasta and Chicken! Save Yourself Time by Skipping the Stuffing of the Pasta! Perfect for a Weeknight Dinner!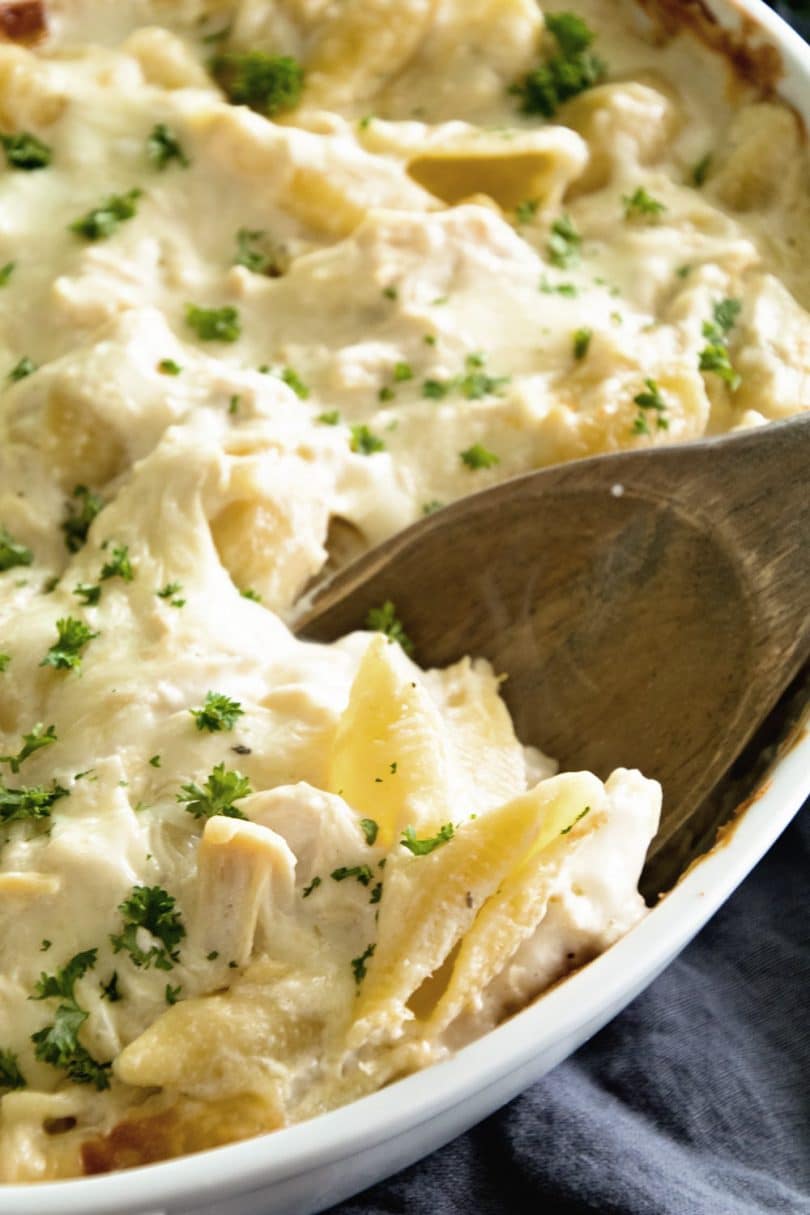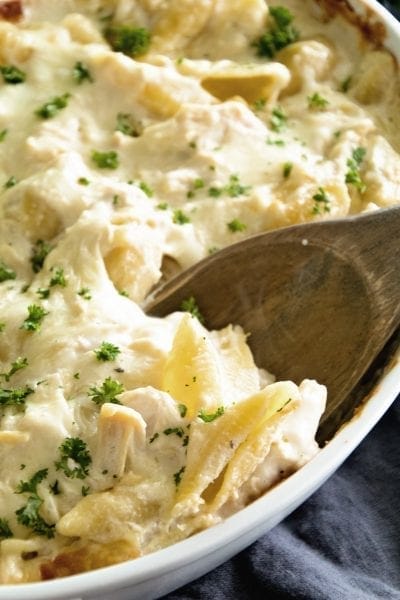 These Potato Enchiladas loaded with delicious ground beef, crispy potatoes and tender vegetables! The Perfect, Easy Homemade Mexican Dinner Recipe!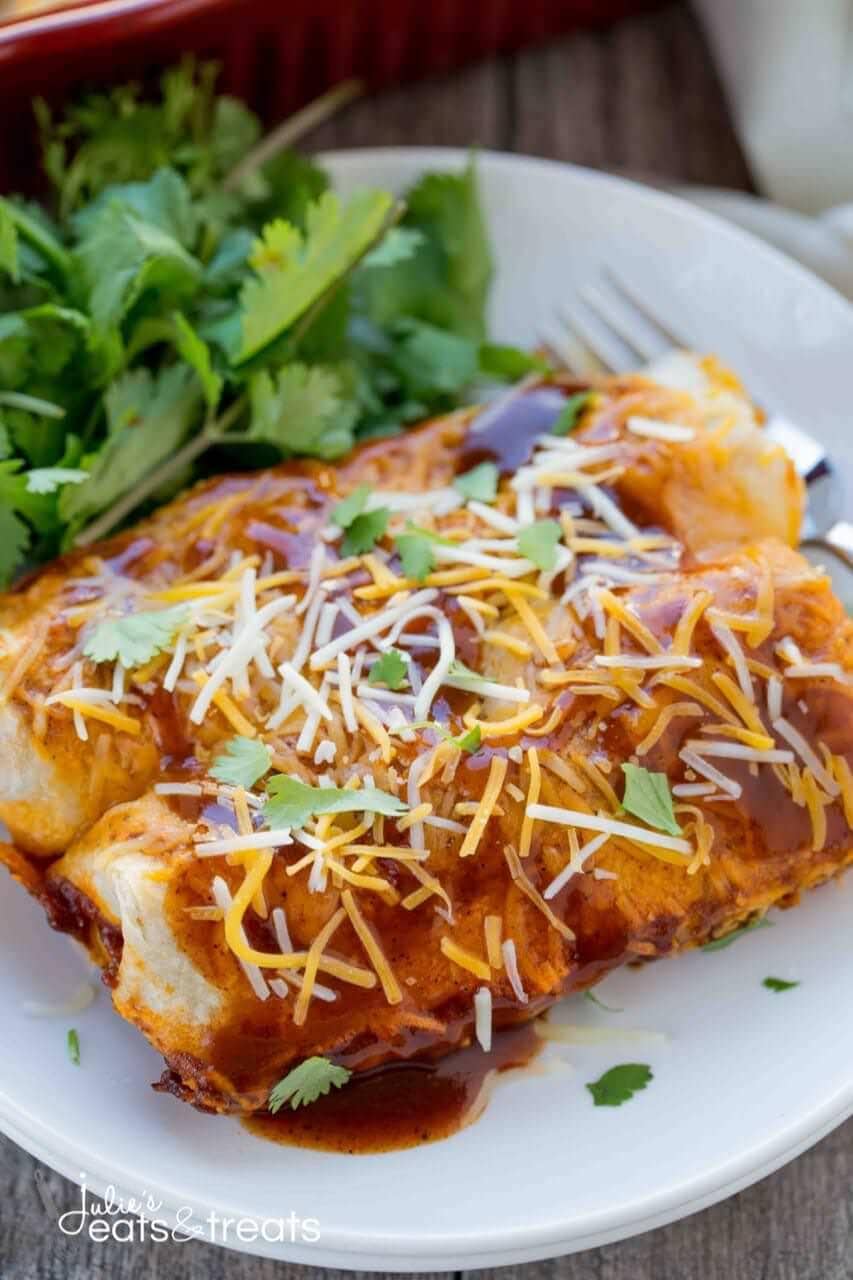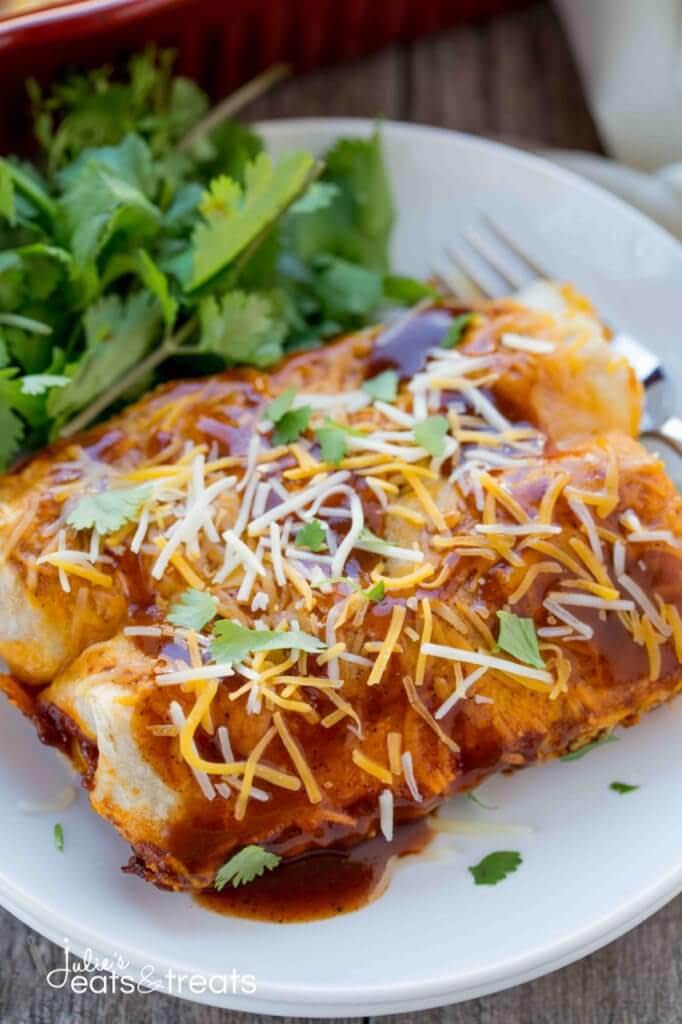 Vegetable and Cheesy Chicken Rice Casserole 
Easy, no fuss casserole for dinner! Loaded with all sorts of Delicious Ingredients and the Leftovers are even better the next day.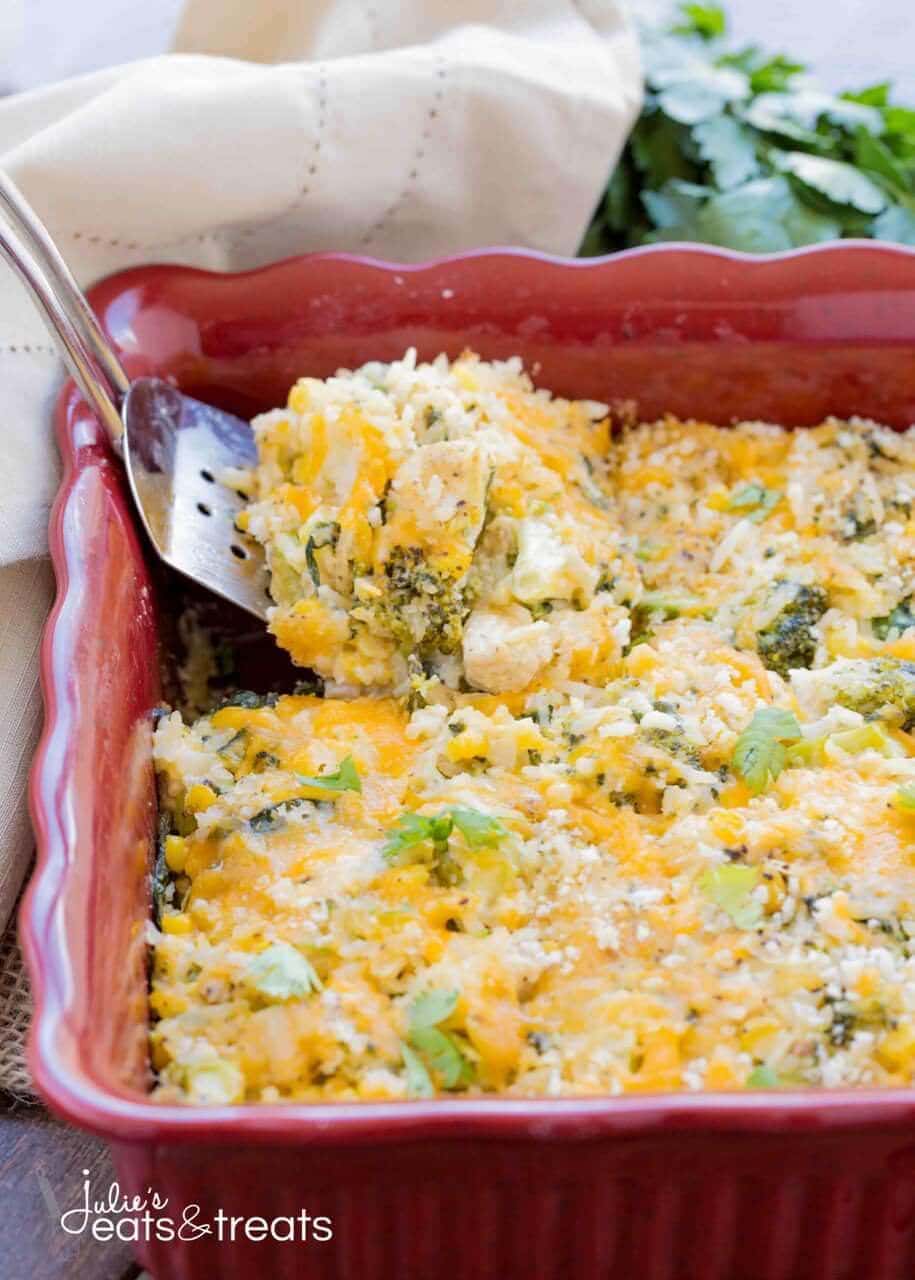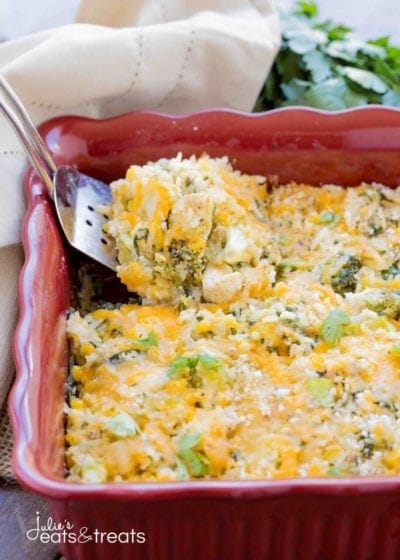 Turkey Crock Pot Breakfast Casserole
Wake Up To Breakfast Ready In The Morning! This Make Ahead Breakfast Casserole Recipe Cooks During The Night So You Can Enjoy Breakfast! Stuffed With Turkey Sausage, Hash Browns And Eggs!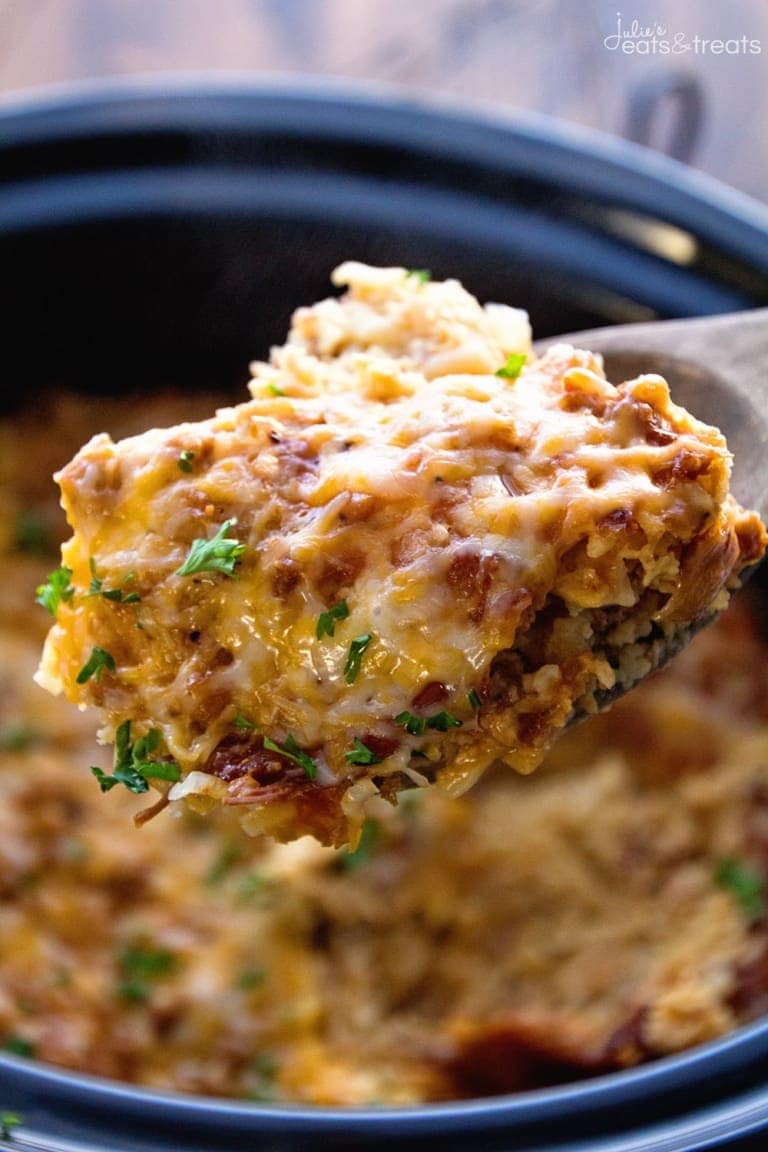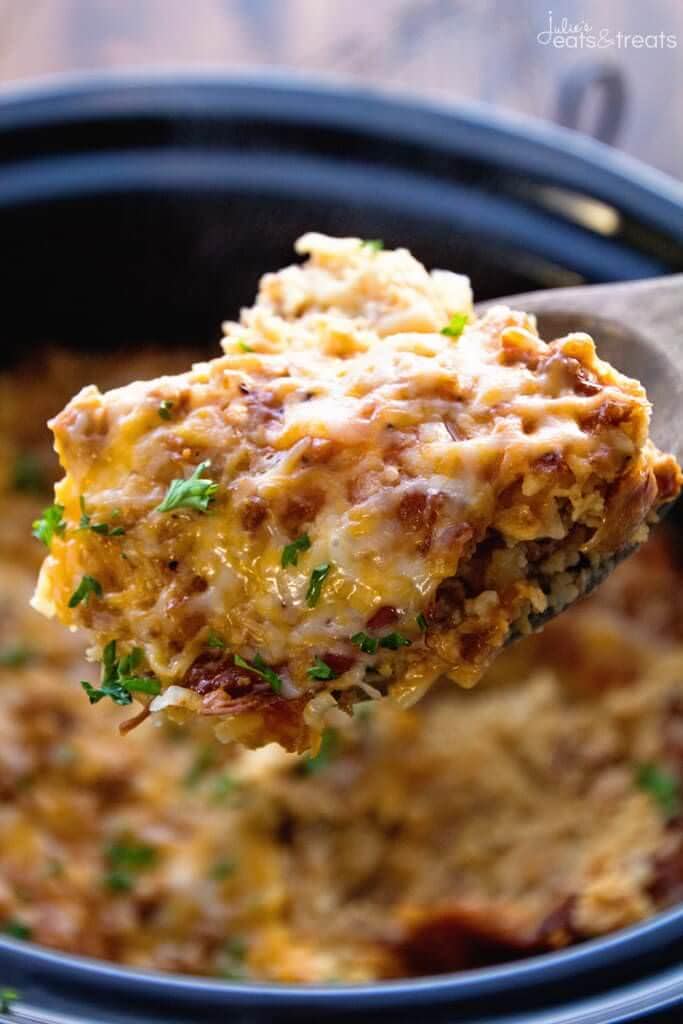 Traditional, Comforting Casserole From Grandma's Recipe Box! The Kids Will Love This Dressed Up Mac & Cheese Casserole Recipe!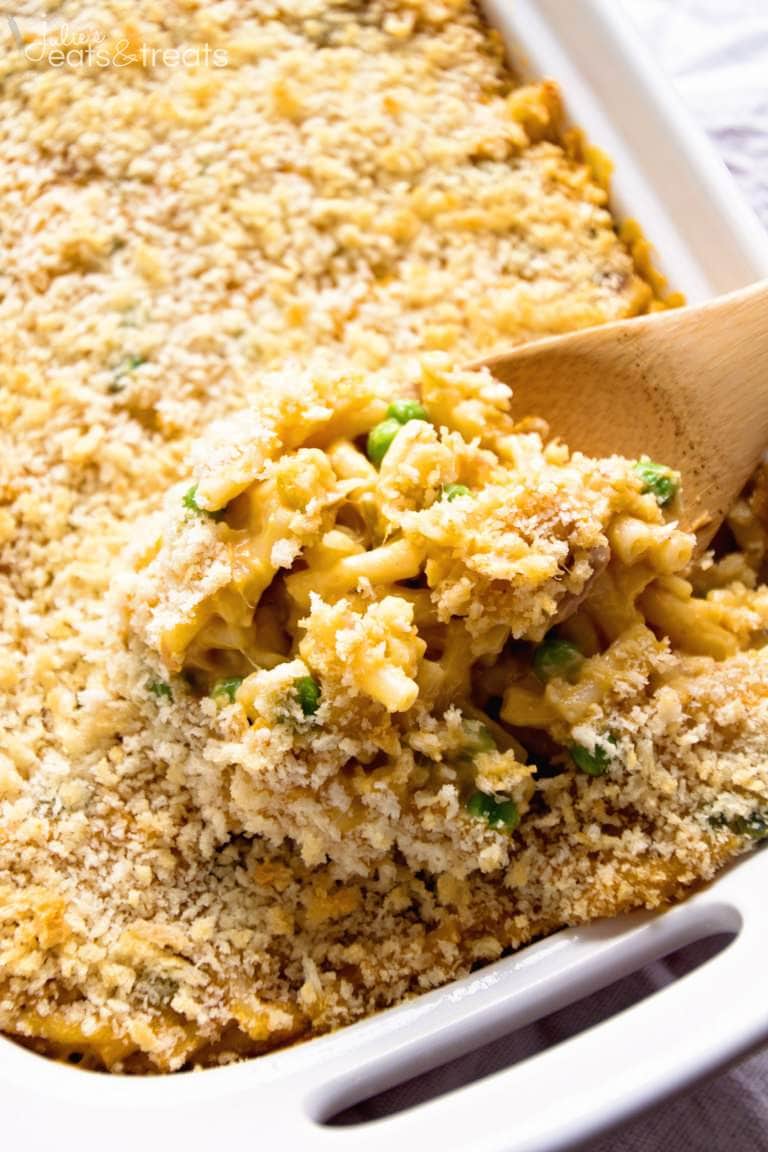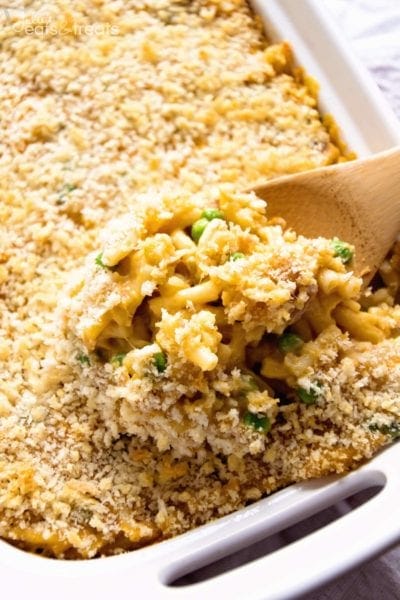 Your Favorite Green Bean Casserole Recipe Made Into a Main Dish! This Easy Dinner Recipe is Perfect for Busy Weeknights!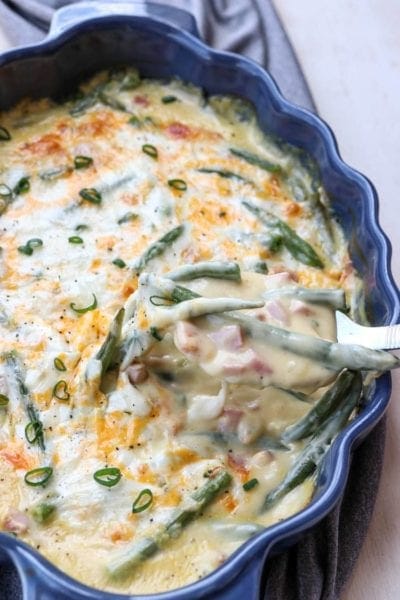 Crock Pot Garlic Chicken Alfredo Lasagna
Slow Cooker Lasagna Loaded with Chicken, Alfredo and Garlic! This is the Perfect Comfort Food Dinner for Busy Families!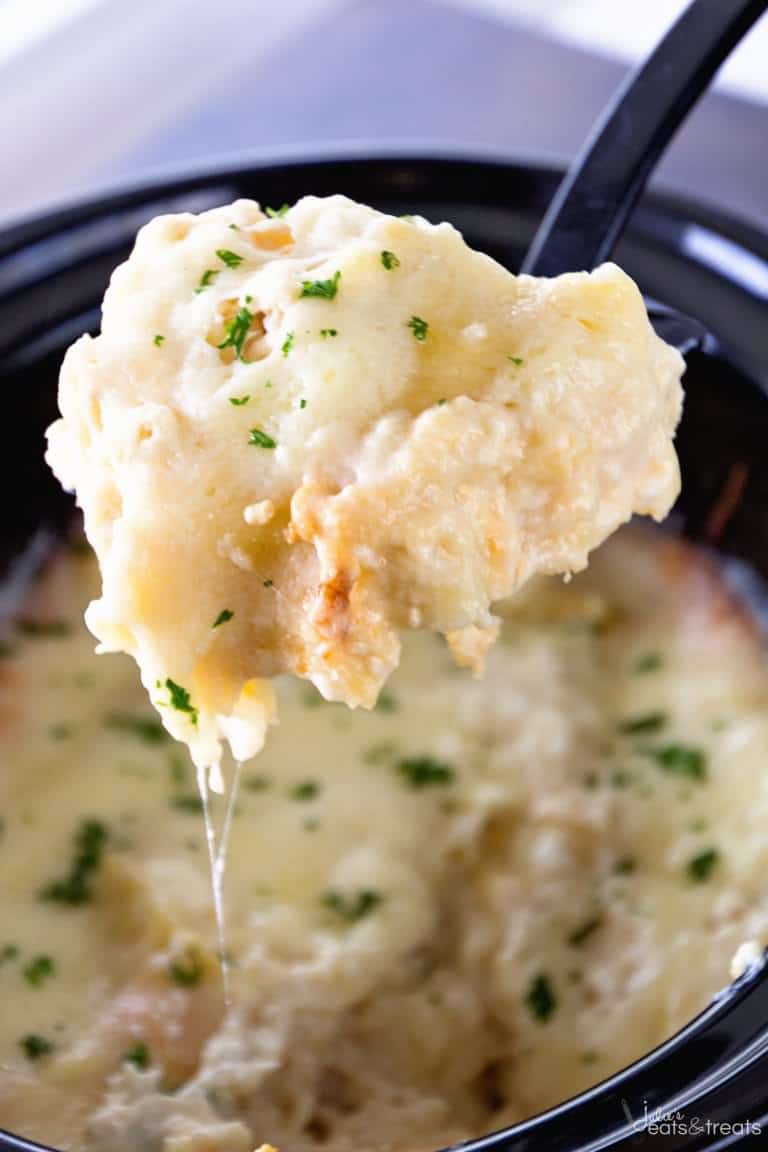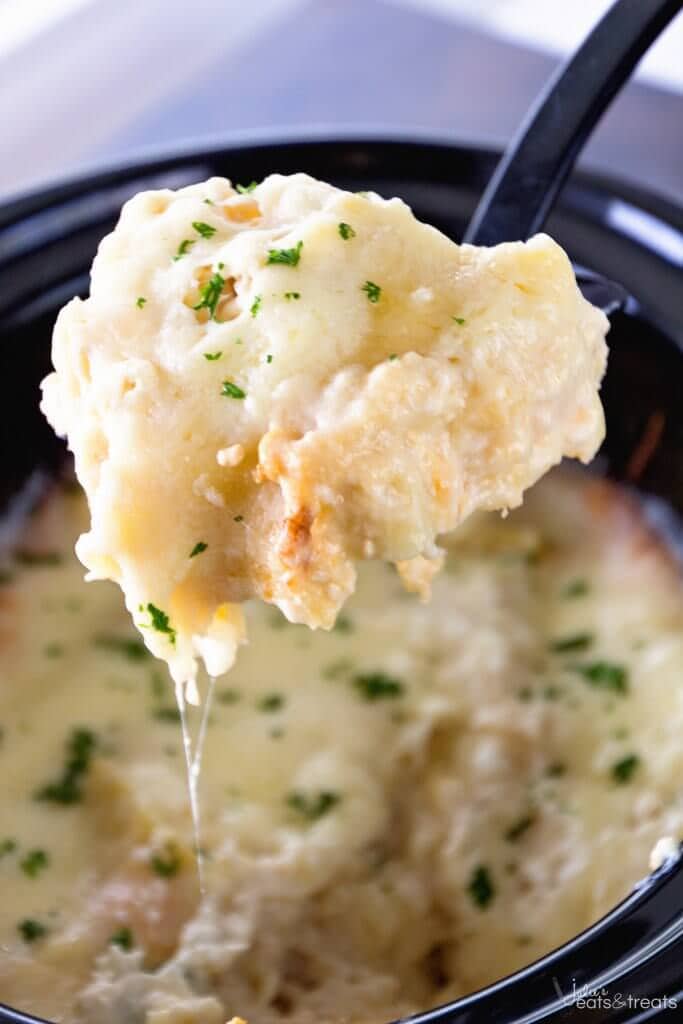 Slow Cooker Mexican Quinoa Bake
This Slow Cooker Mexican Quinoa Bake takes only 10 minutes of prep work and is made with quinoa and all your favorite Mexican ingredients for a thick, filling and delicious slow cooker weeknight meal!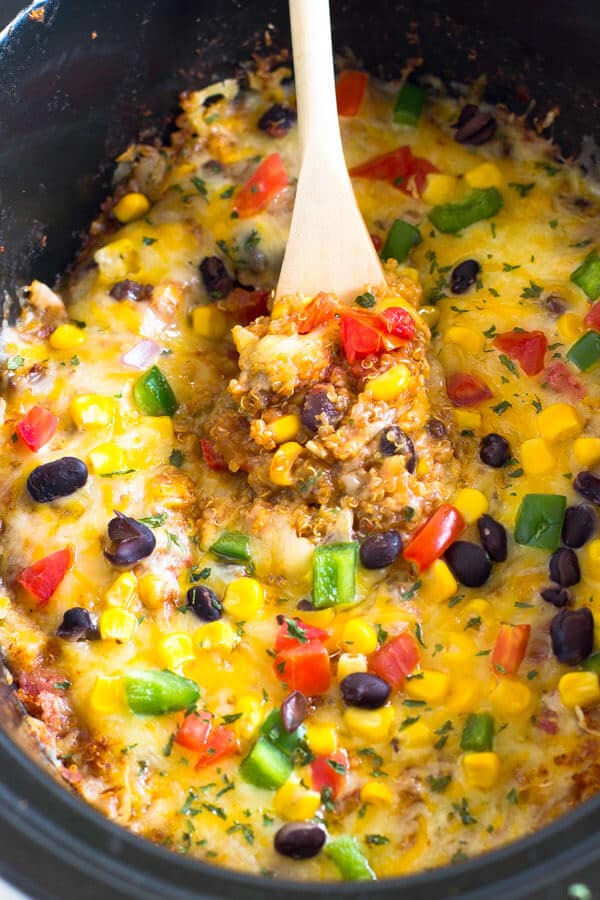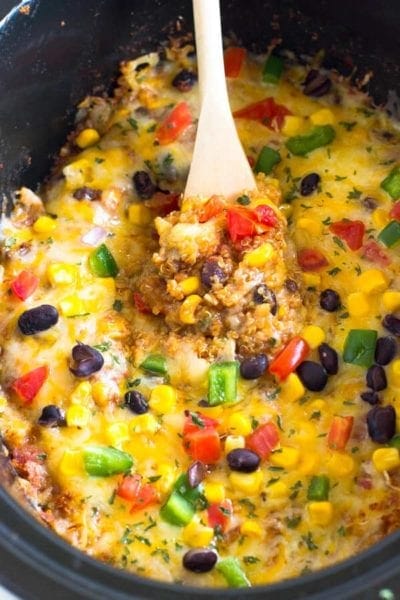 Cheesy Hash Brown Chicken Casserole
Your Favorite Cheesy Hash Brown Casserole In a Main Dish! Comforting Casserole Loaded with Hash Browns, Cheese, and Chicken Perfect for Dinner!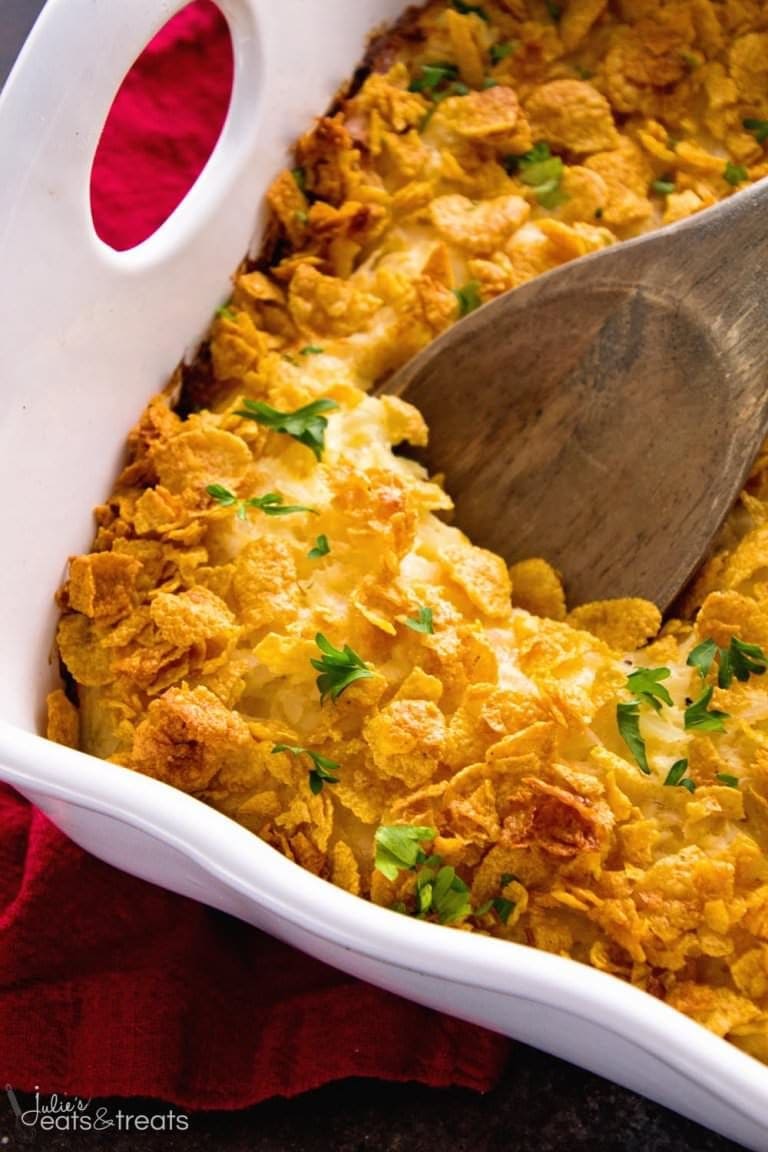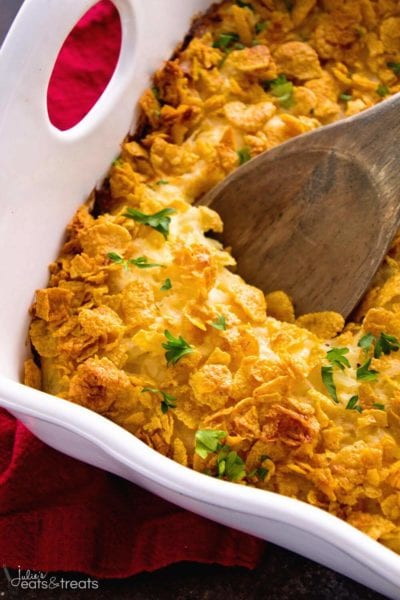 Filled with tender, flavorful shrimp then topped with a delicious homemade creamy sauce. You will Love this Quick, Easy Weeknight Meal!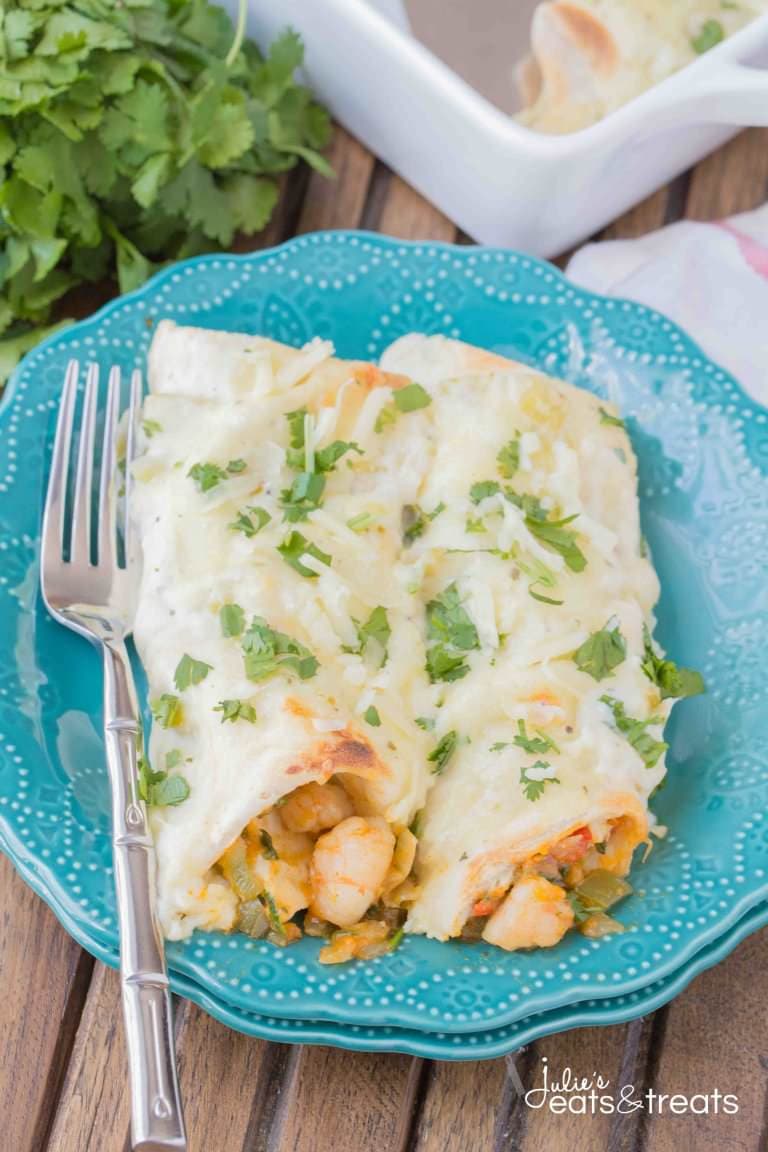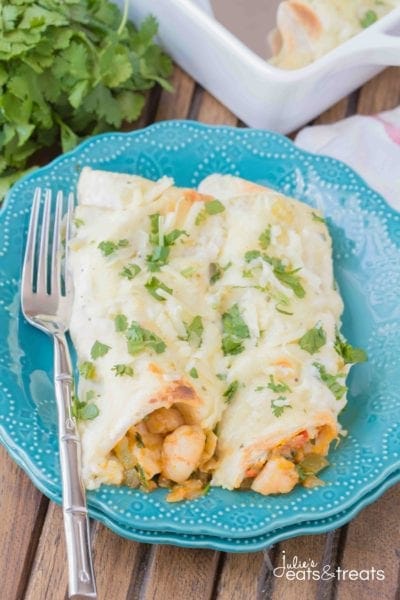 Roasted Red Pepper Chicken Alfredo Bake
Pasta Smothered in Light Roasted Red Pepper Sauce, Chicken & Cheese!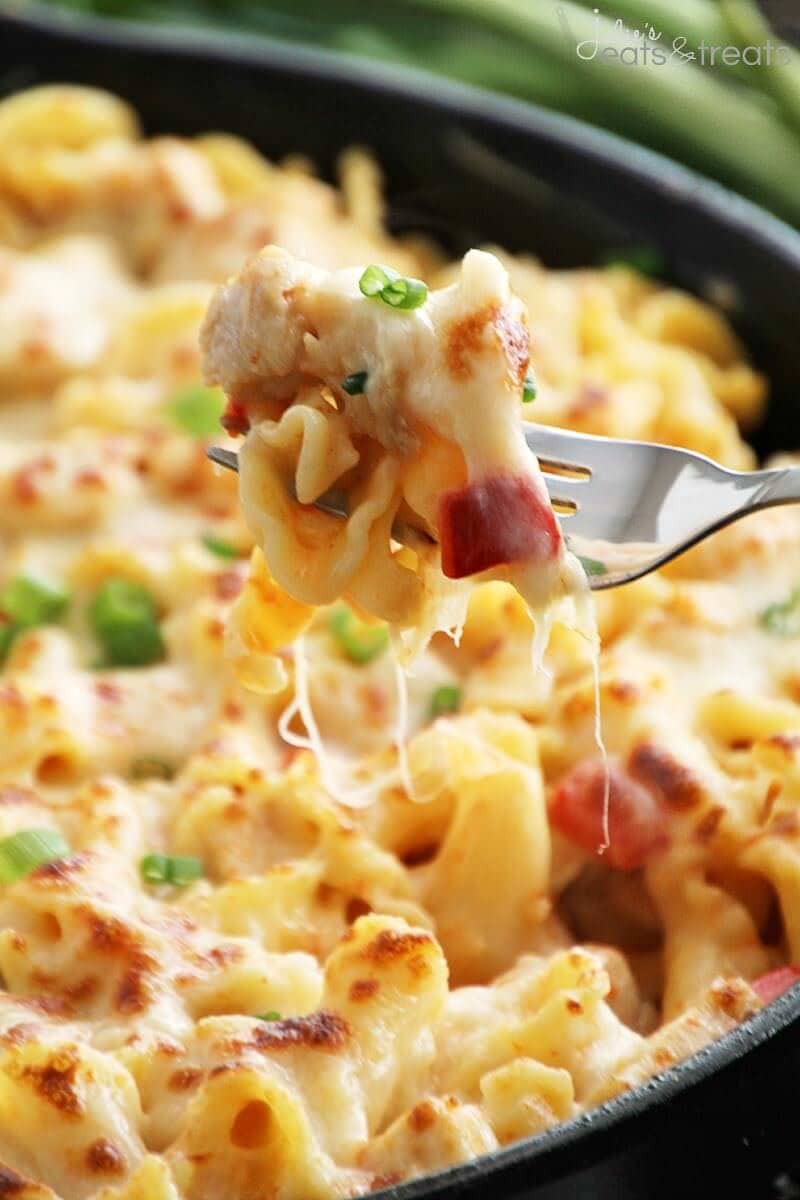 Cheesy Chicken Stuffing Casserole
Tender, Juicy Chicken Breast Topped with Cheese and Stuffing! Quick, Easy Weeknight Recipe!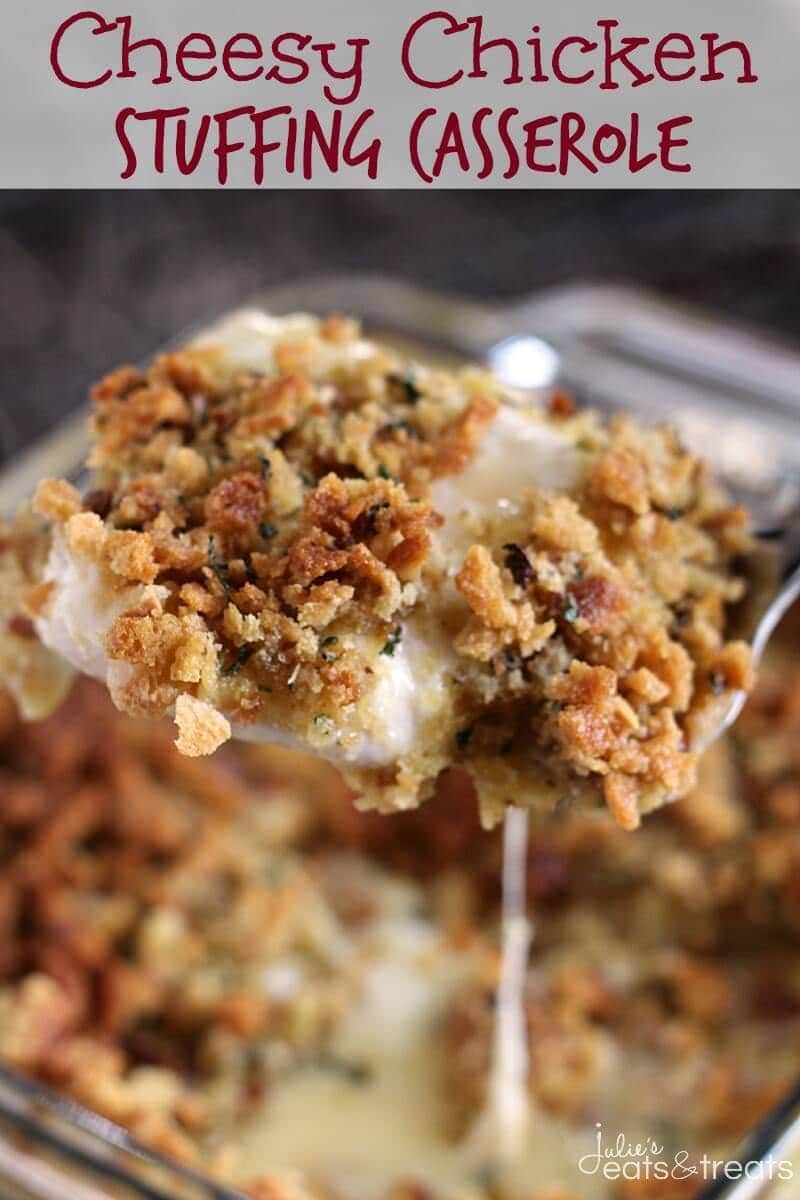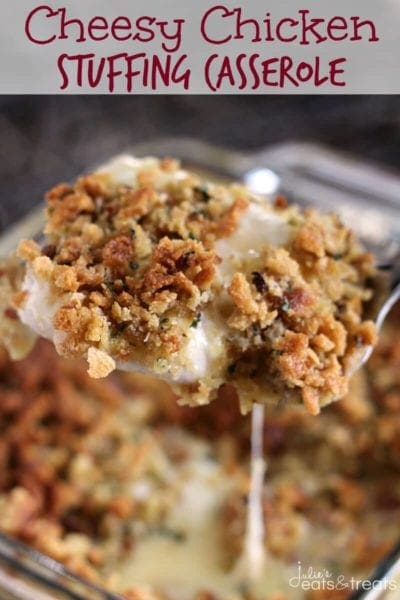 The EASIEST Lasagna Recipe You'll Ever Make! Quick, Easy, Delicious and Made Right in the Slow Cooker! Lasagna Noodles Layered with Sauce, Hamburger and Cheese!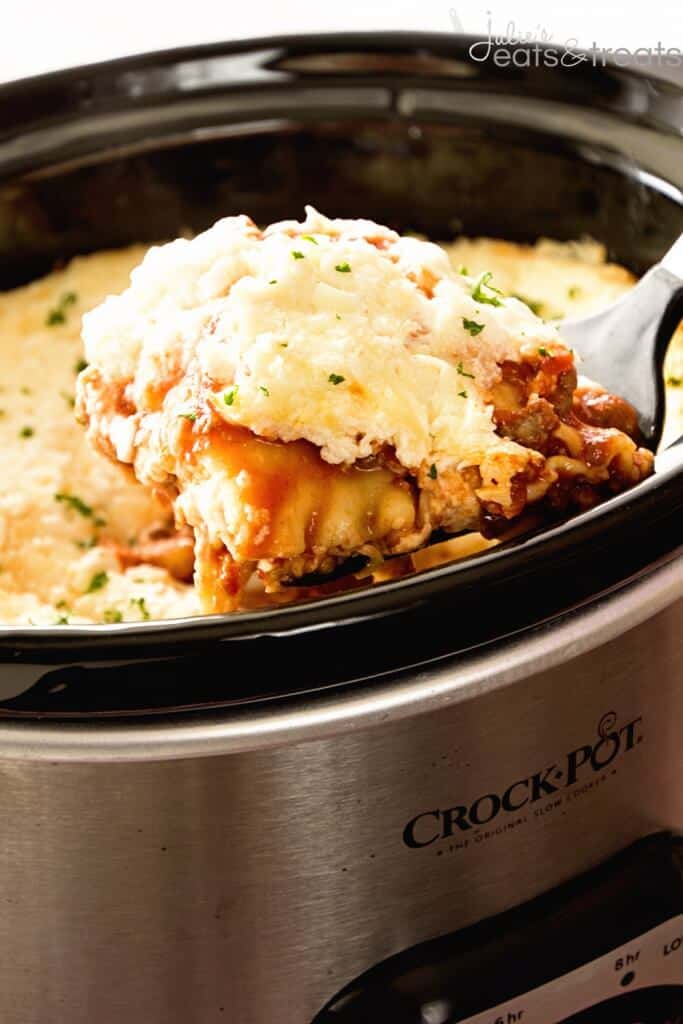 Yummy casserole full of rice and taco meat, topped with a cheese sauce, lettuce, tomatoes and olives and served with tortilla chips! via www.julieseatsandtreats.com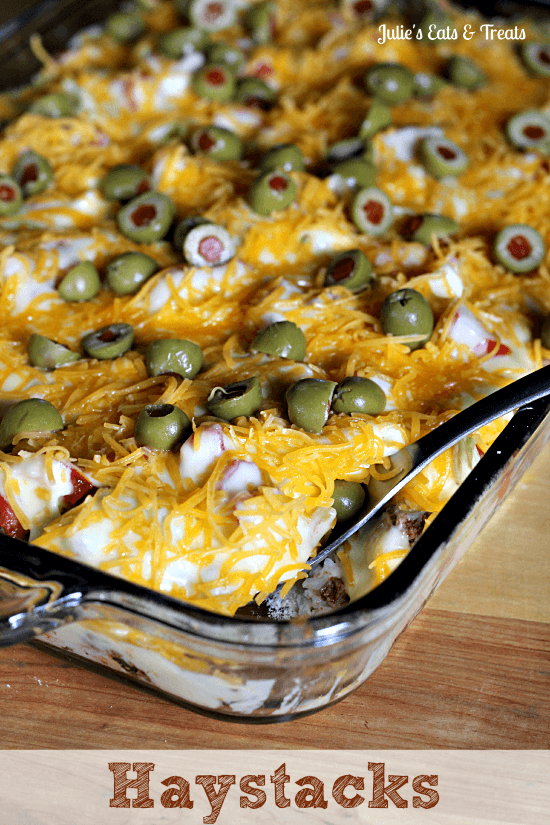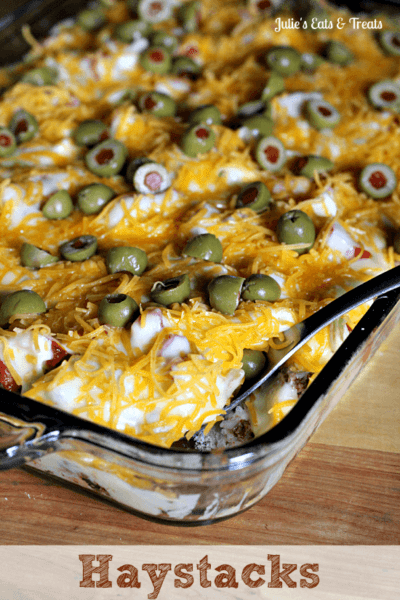 Hearty, classic casserole perfect for those days when  you just need comfort food!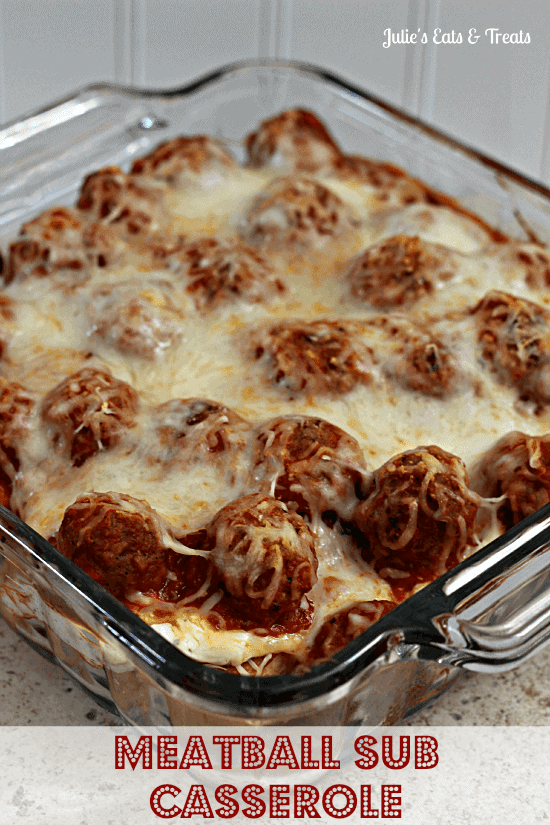 Jazz Up Your Weeknight Dinner Enchiladas with a Ranch Twist! Delicious, Easy and Addictive!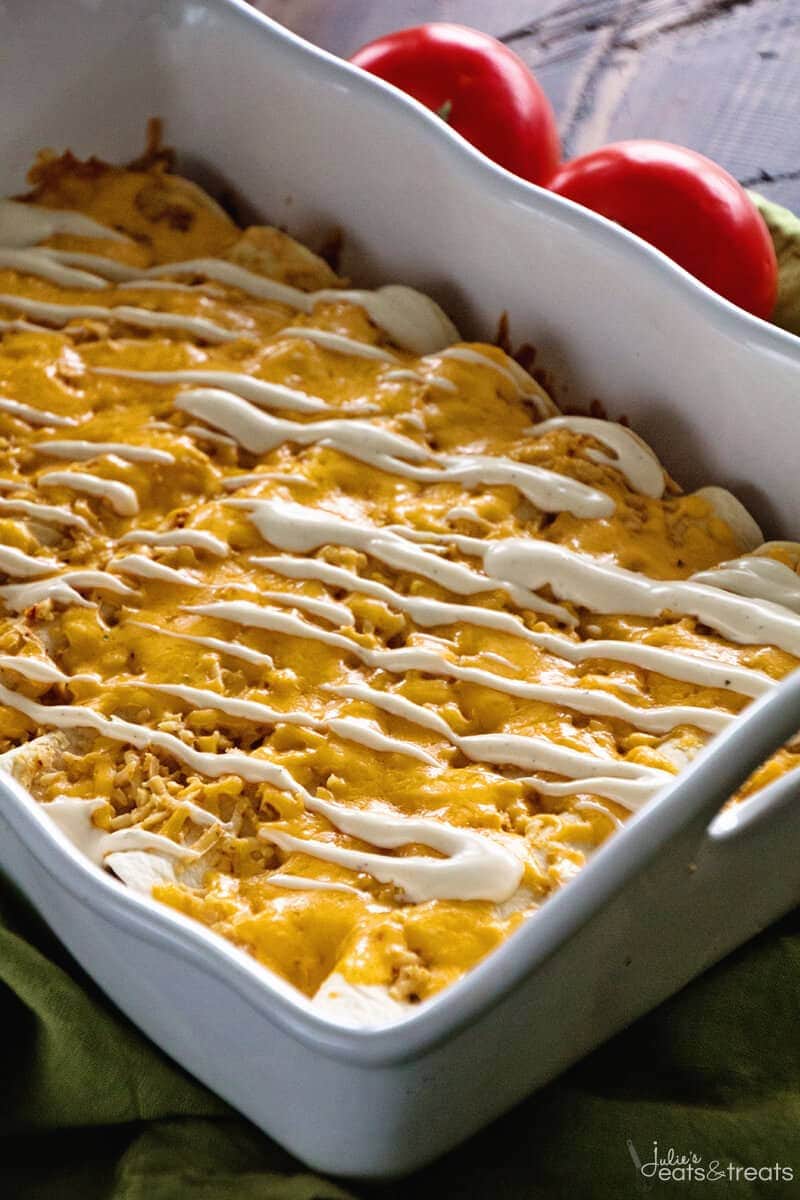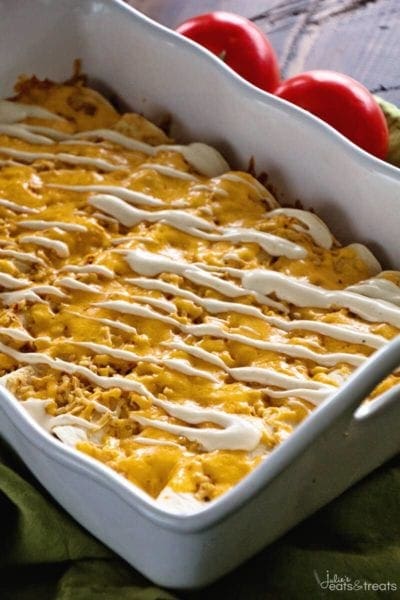 Crock Pot Hamburger Wild Rice Casserole
Comforting Casserole Made in the Crock Pot and Stuffed with Hamburger and Wild Rice!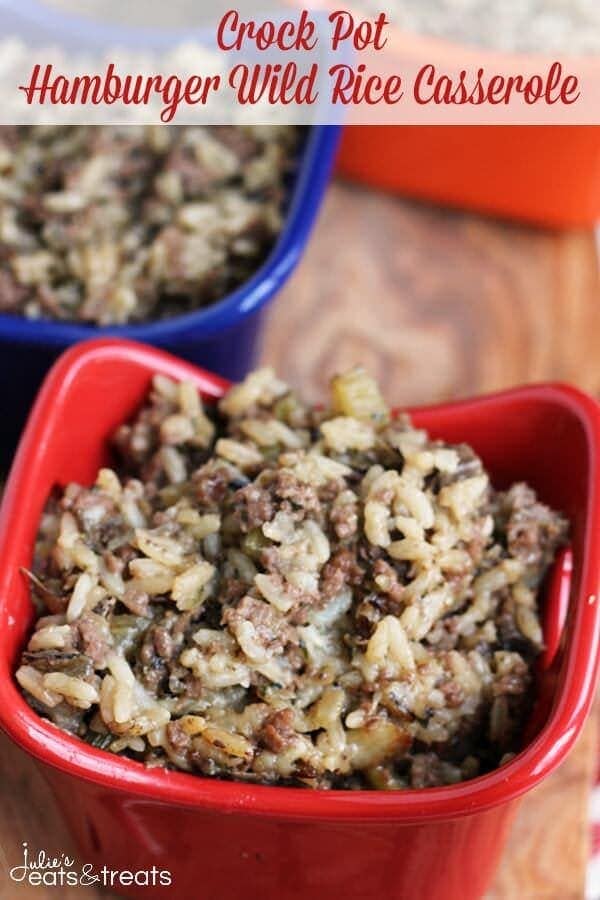 An simple, hearty hot dish that will have you reaching for more!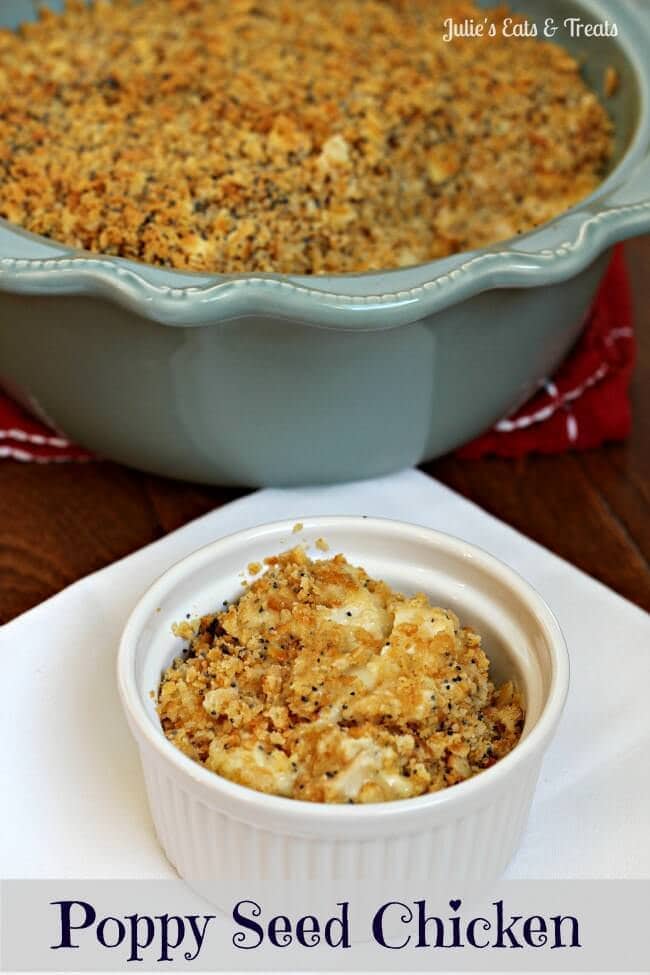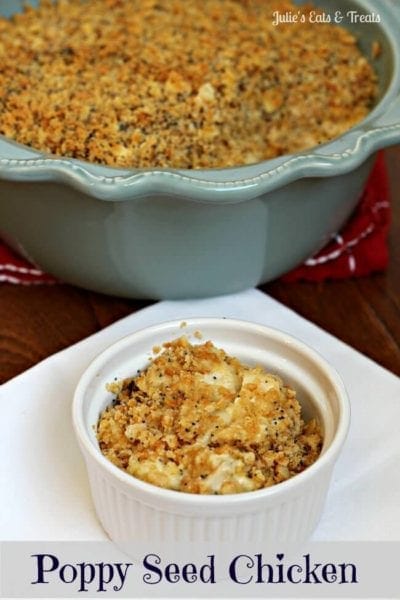 This delicious baked Spaghetti Pie recipe is going to be a new family favorite for dinner! The crust is made of spaghetti noodles then piled with cottage cheese, a meat sauce and shredded cheese! It's one our families favorite dinner meals. Spaghetti Pie Casserole is a great take and bake recipe to take to loved ones or for a busy weeknight meal. It's also a great freezer-friendly meal!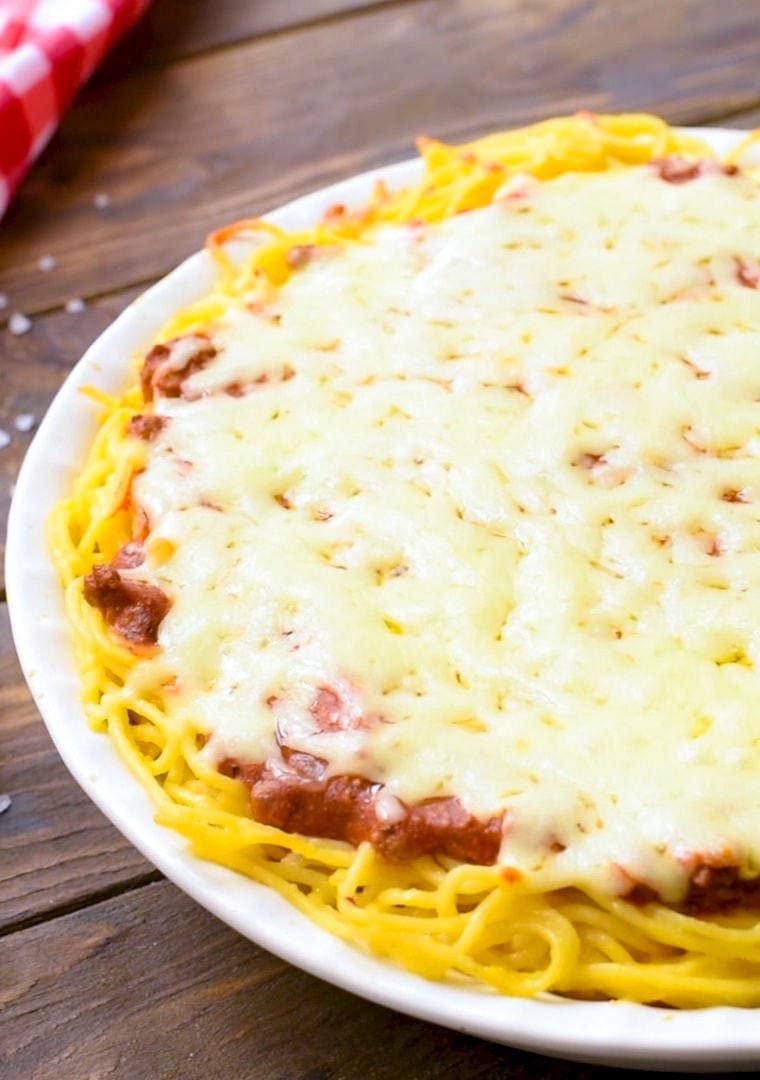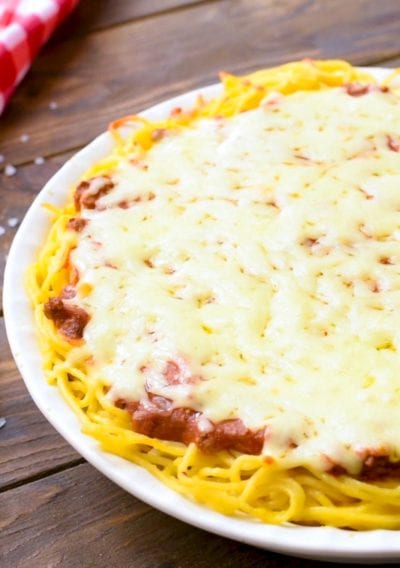 Comforting casserole full of biscuits, Alfredo sauce, chicken, ham and Swiss cheese!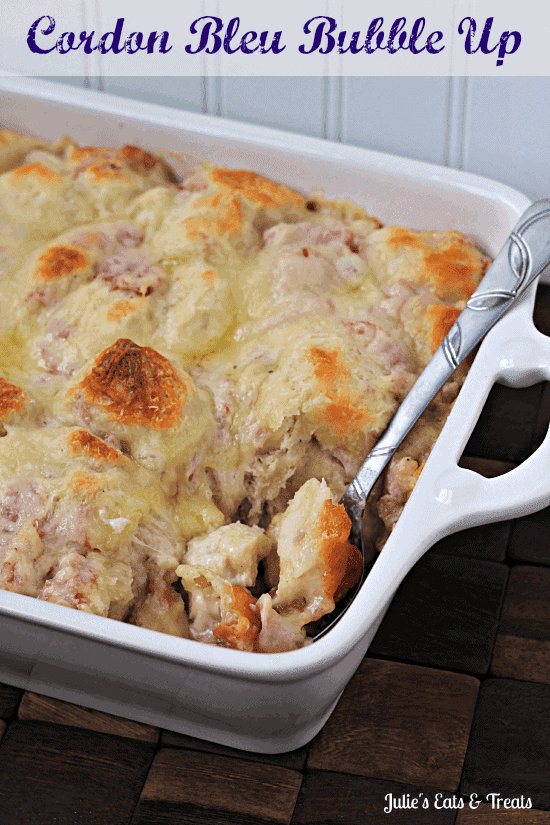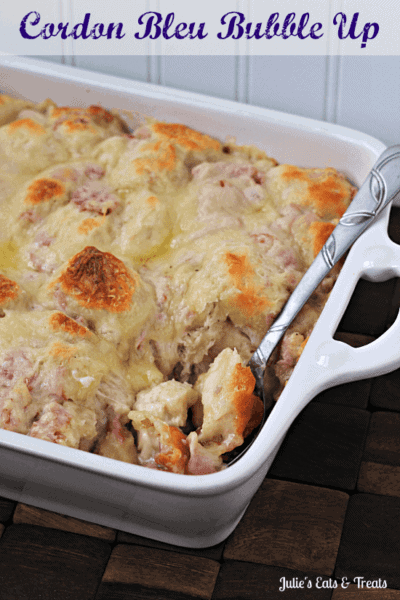 Quick and Easy Mexican Chicken Spaghetti is perfect for a busy weeknight dinner idea! It has chicken, spaghetti and cheese. This Mexican Chicken Casserole is creamy, delicious and loaded with spice! What a great casserole recipe that's a family favorite!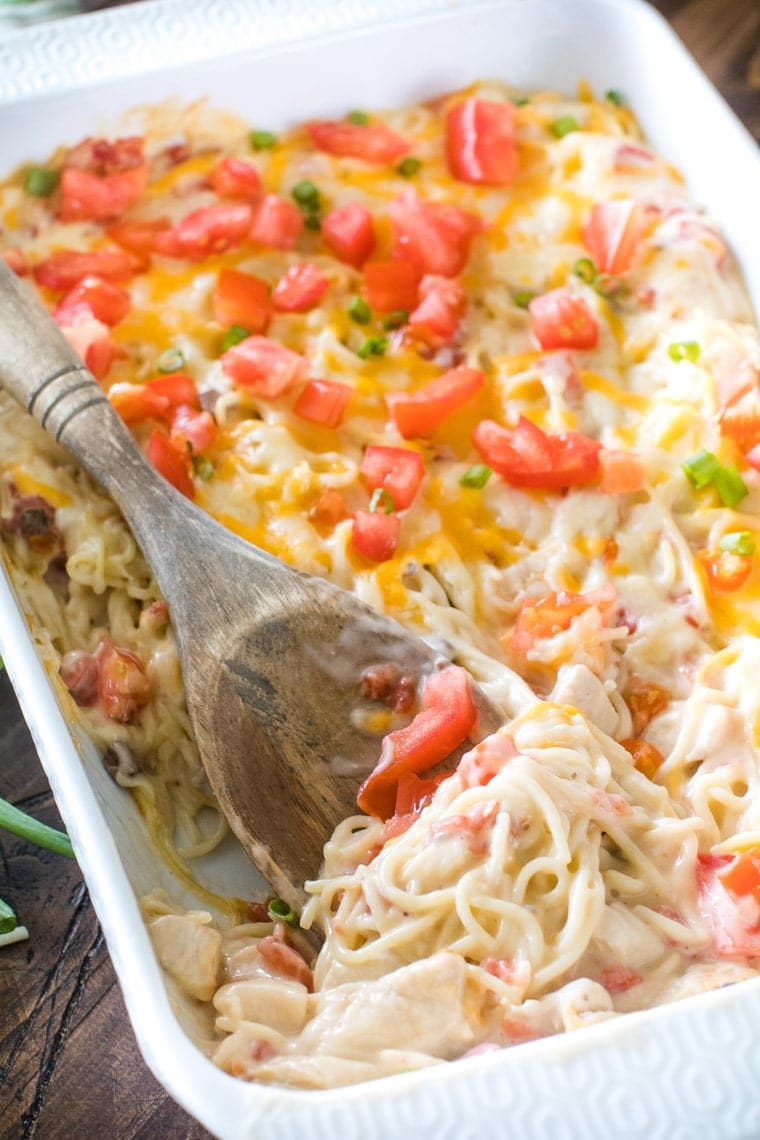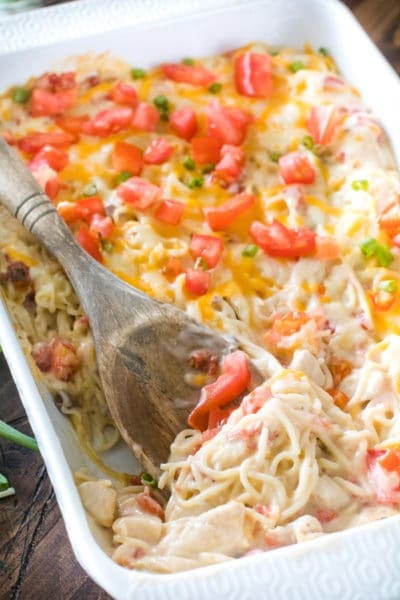 Creamy and Delicious! Lasagna Noodles Stuffed with Chicken, Cheese and Garlic Alfredo Make for a Quick and Delicious Dinner!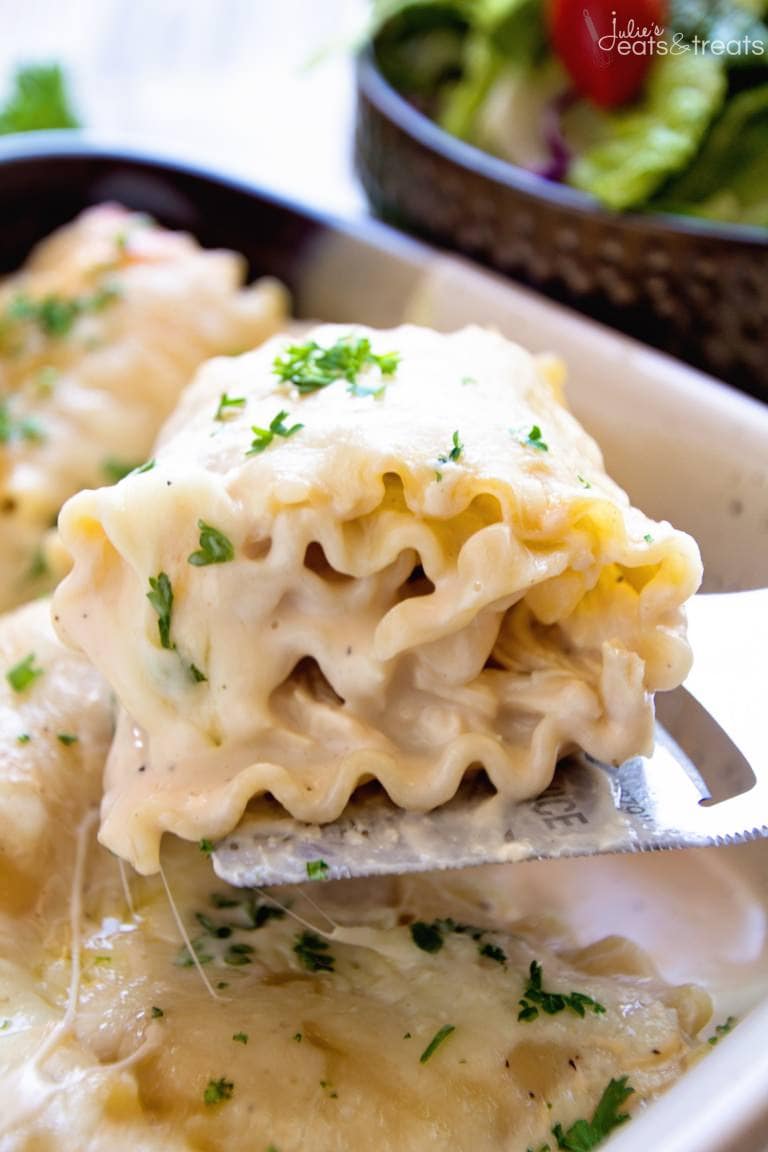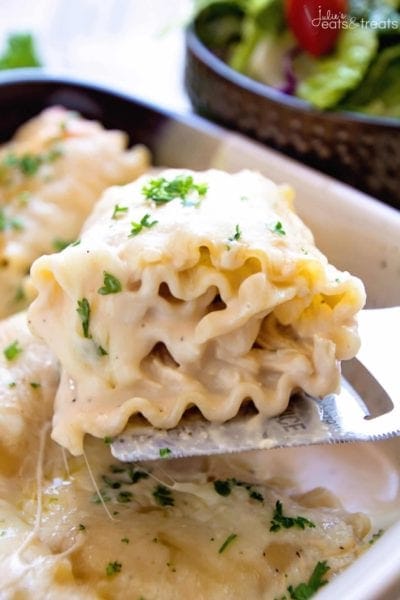 Family Pleasing Casserole Stuffed with Pasta, Hamburger and Pizza Sauce! Perfect Comfort Food for a Busy Night!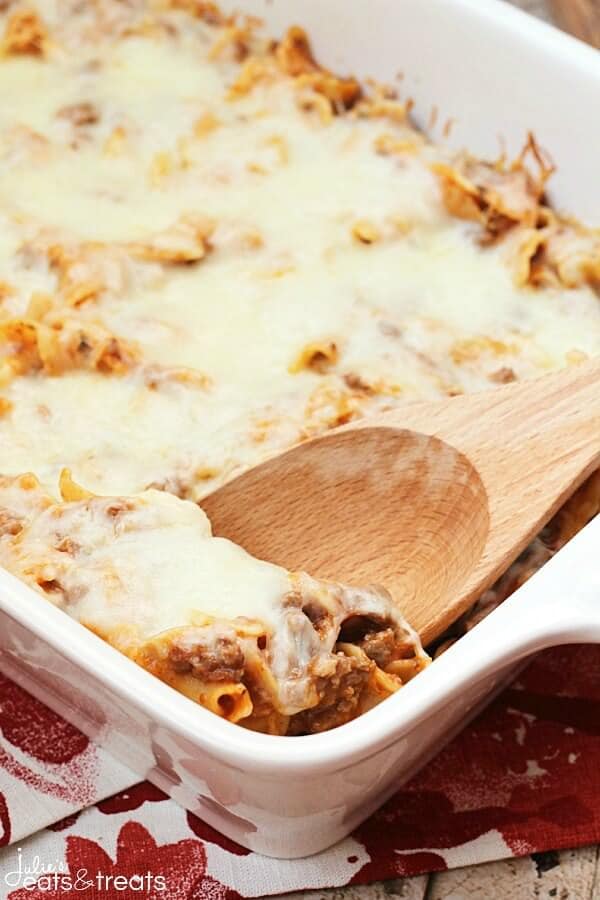 BBQ Chicken Zucchini Noodle Casserole
This BBQ Chicken Casserole is made gluten free, low carb and protein packed with zucchini noodles and Greek yogurt! Great for healthy weeknight dinners!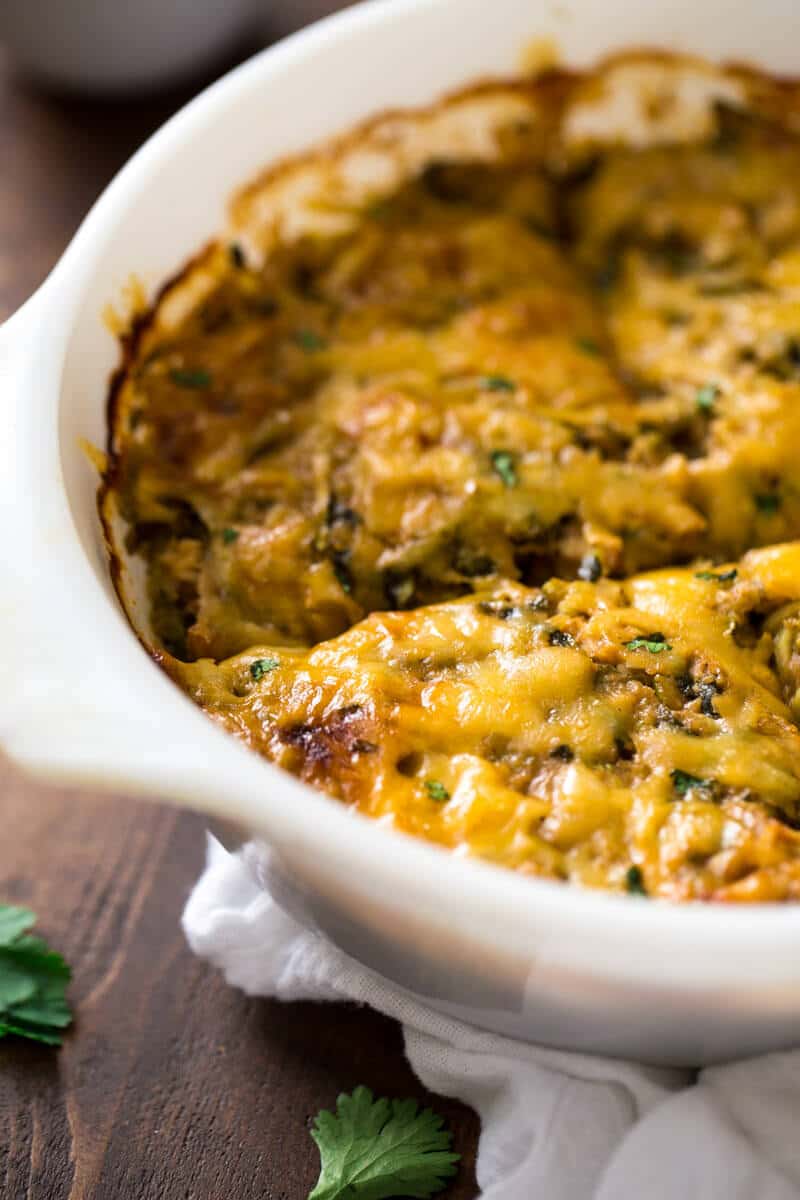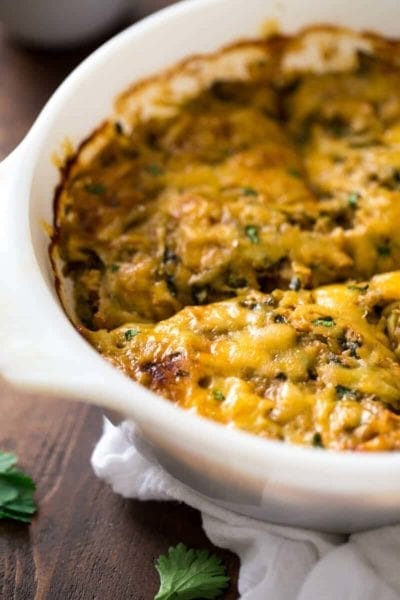 Super simple and comforting 5 ingredient supper!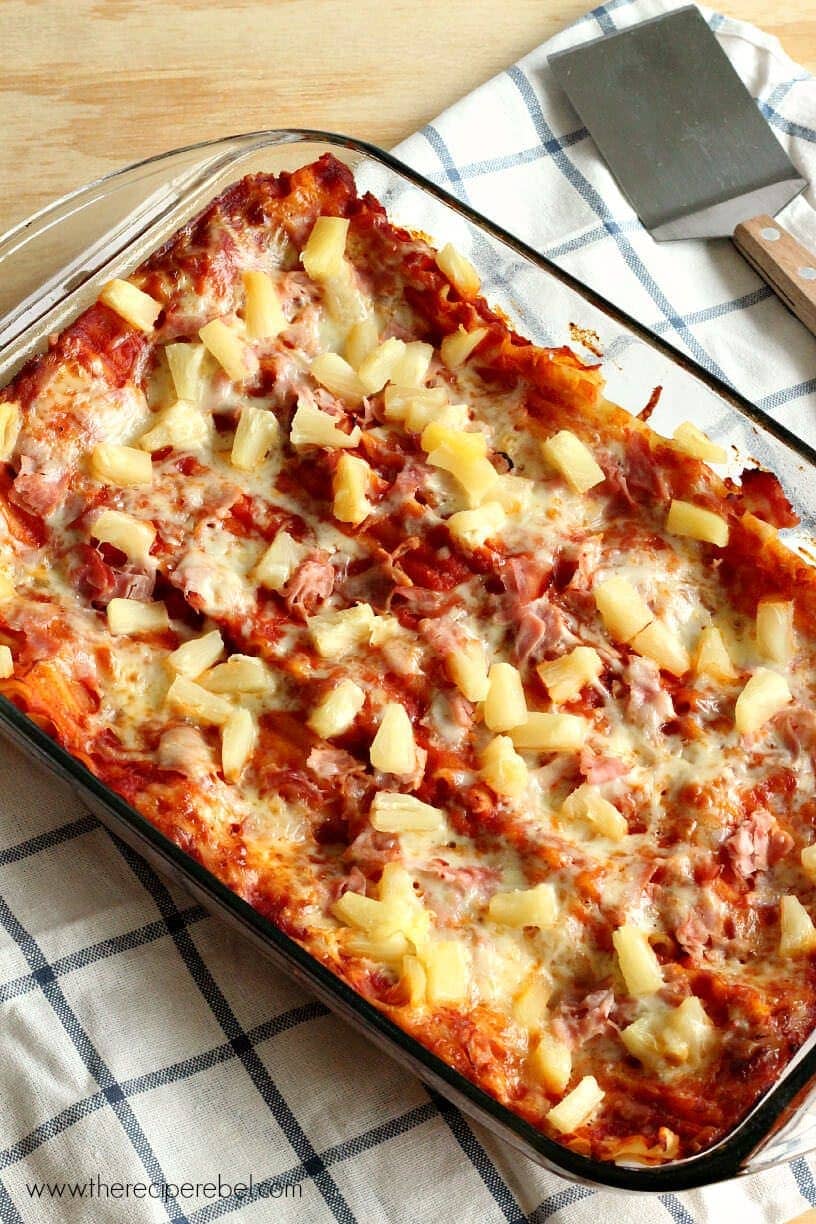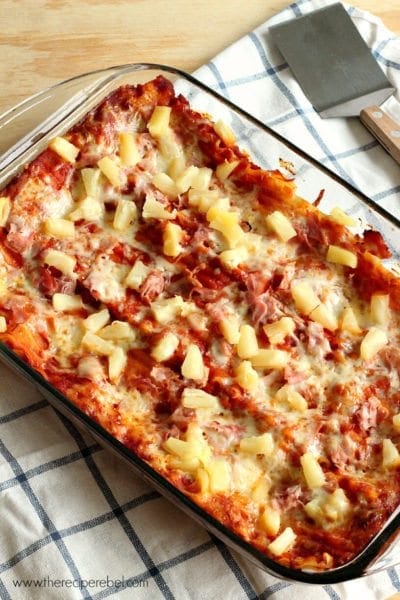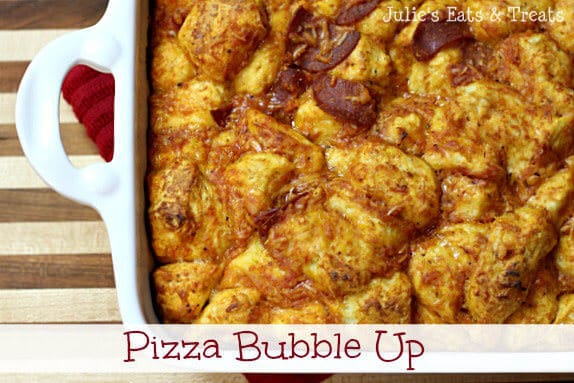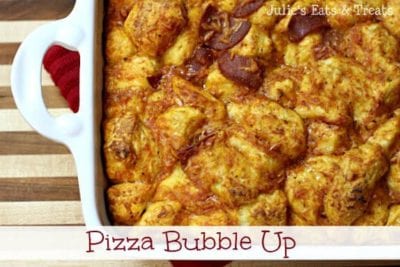 Sloppy Joe Under a Bun Casserole
An easy and fun twist on your typical old Sloppy Joe!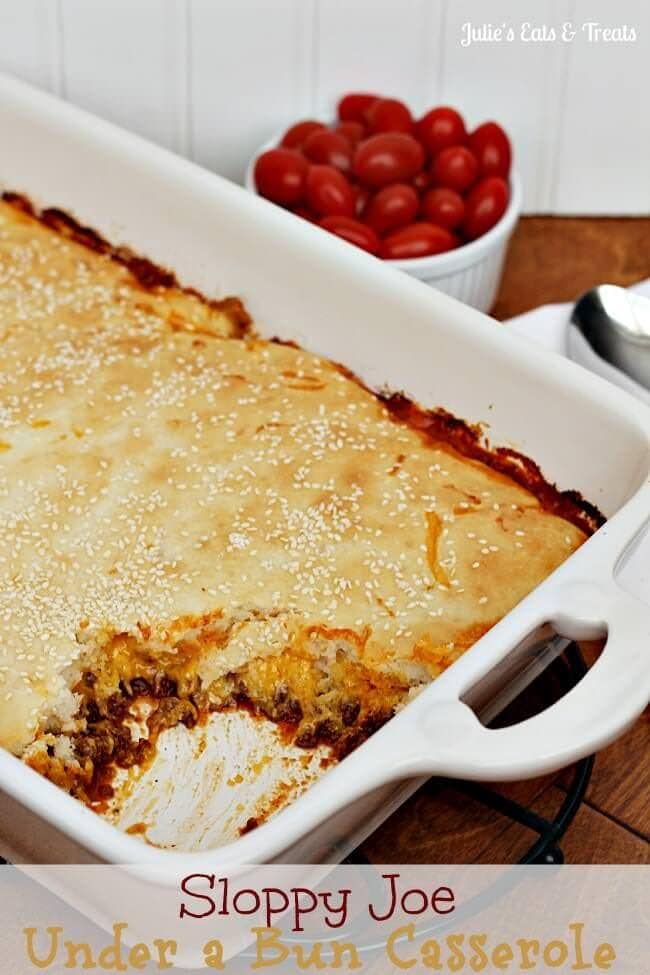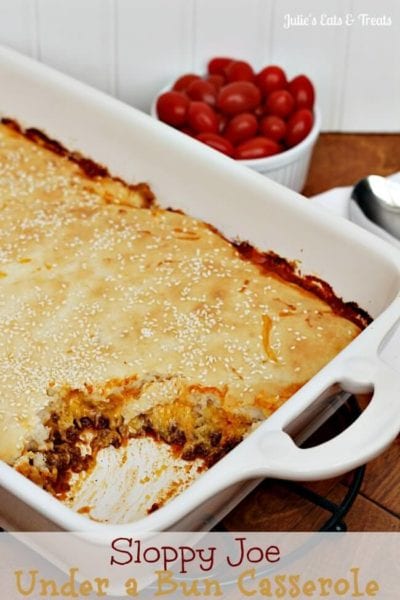 Chicken Enchiladas with Creamy Green Chili Sauce
Chicken Enchiladas topped with a Creamy Green Chili Sauce made with Greek Yogurt and spicy green chilis! An easy weeknight meal that will beat going out to eat any day of the week!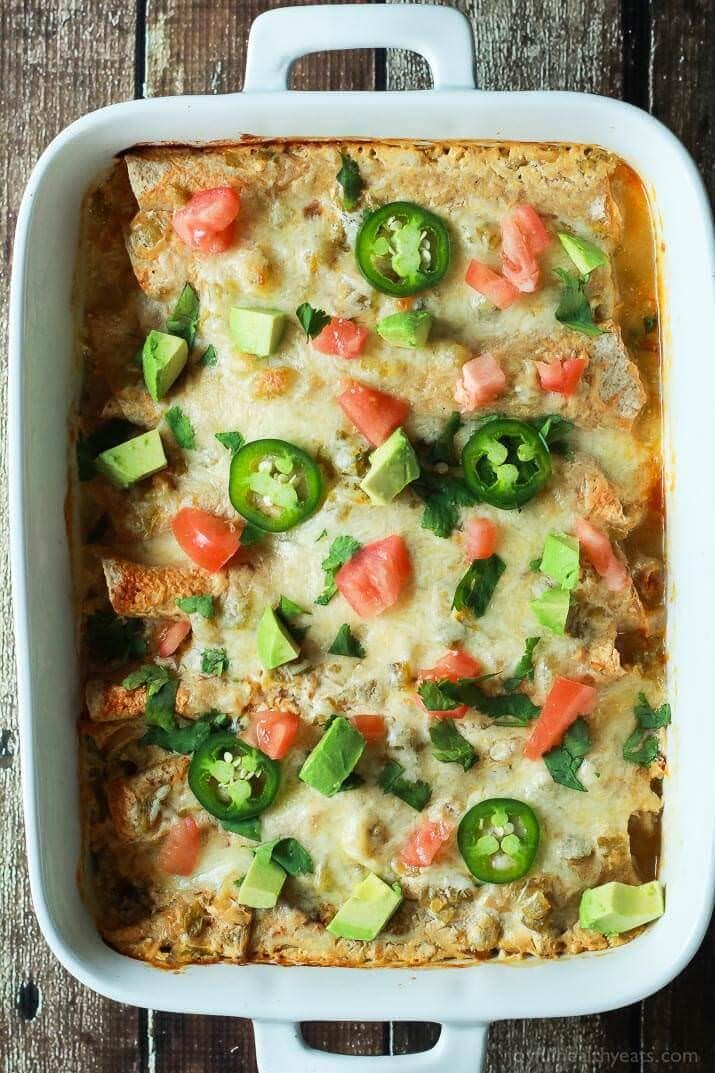 It's Pizza, It's Spaghetti, It's Pizzetti! Yummy Casserole Loaded with Pasta, Cheese and Pepperoni!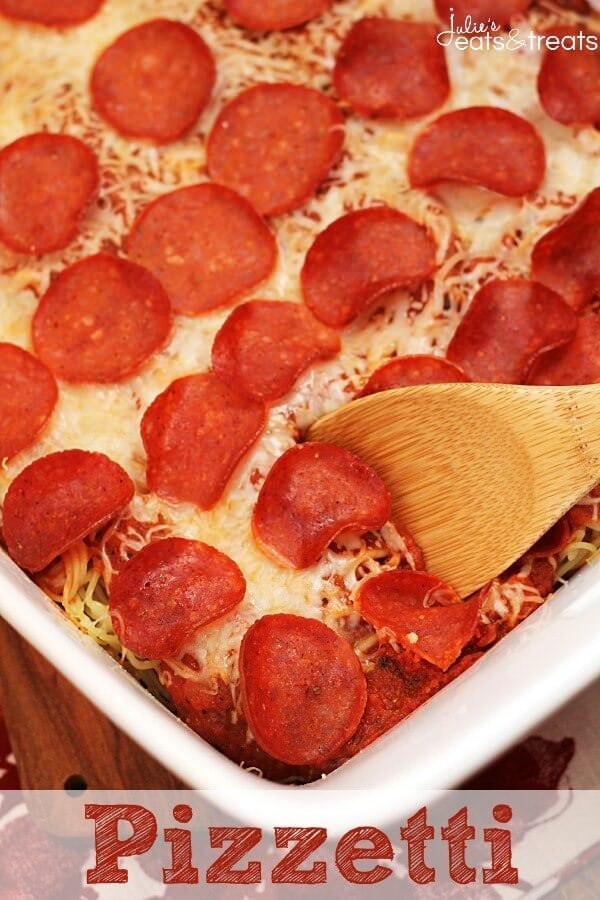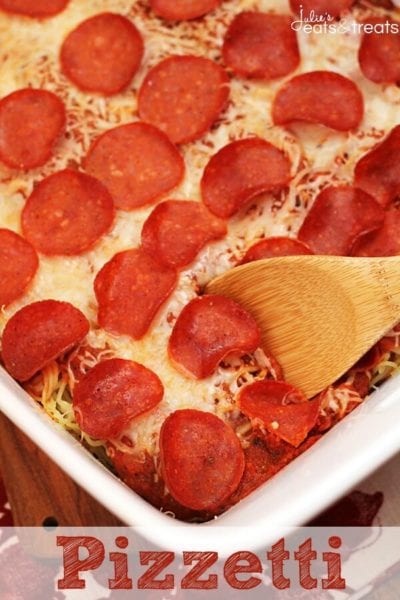 Easy Casserole Loaded with Pasta, Beef, Salsa, Corn and Mexican Cheese!