Love Crock Pot Dinners? They are easy, delicious and stress-free, so what's not to love? Here are our favorite quick and easy dinners that use your slow cooker to prepare them. They are family friendly, easy to make and delicious. Everything from pasta, soup, stew, roasts and more!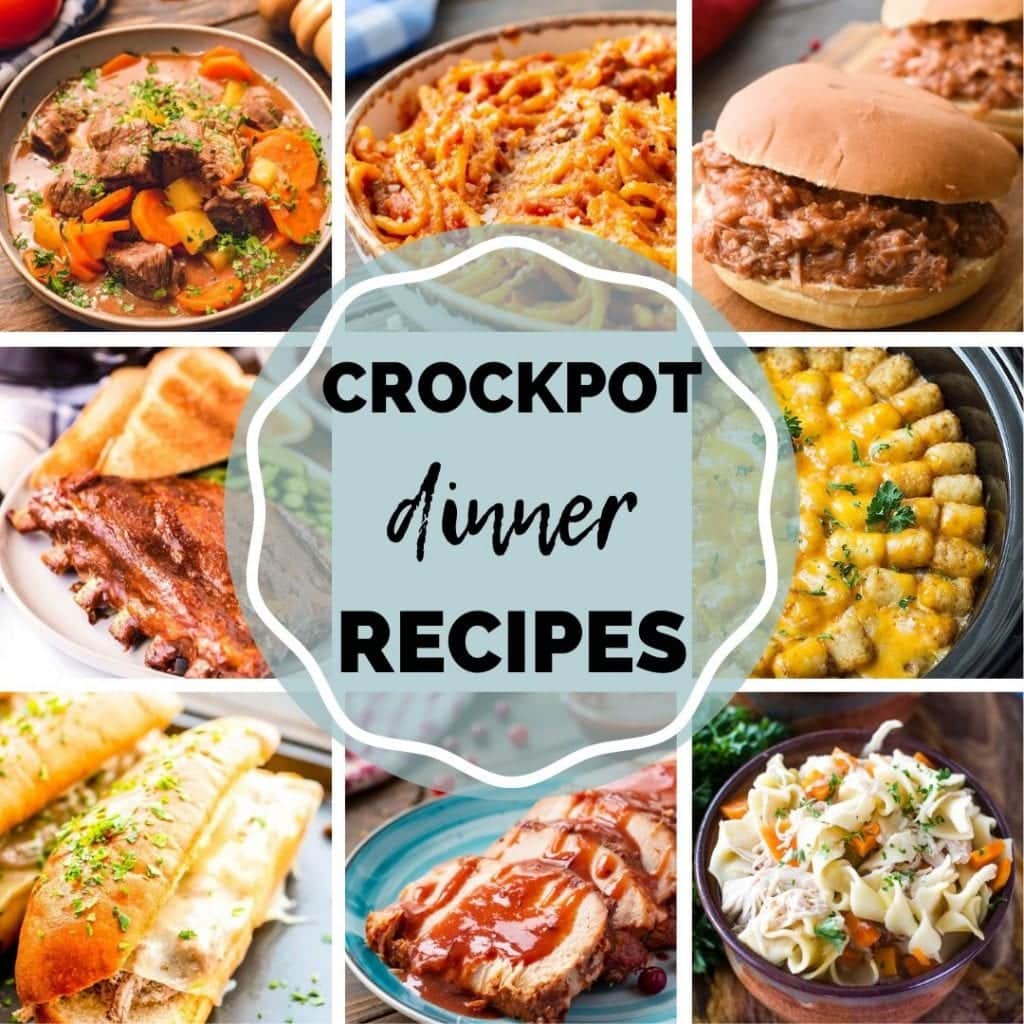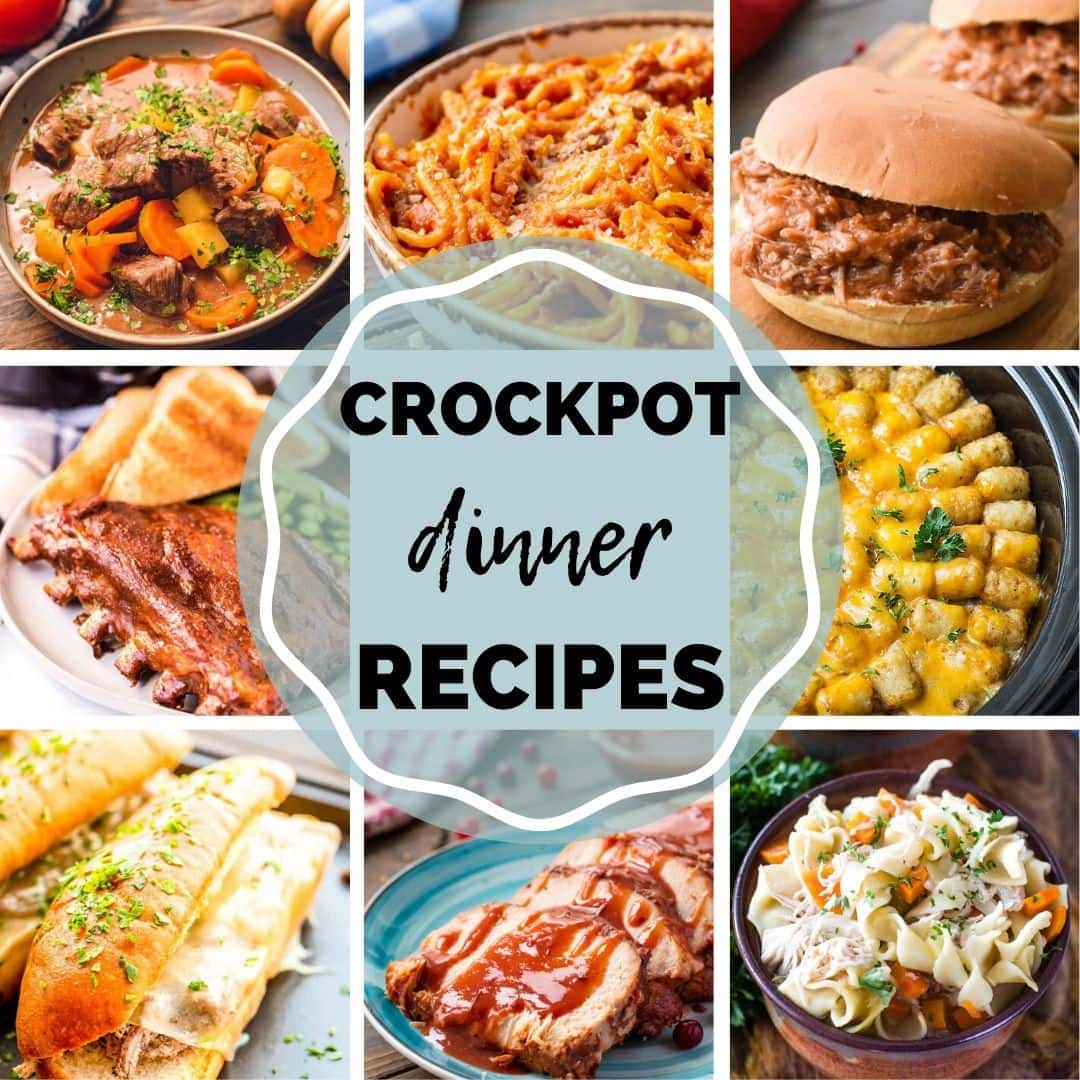 Need to make your weeknights easier? I have the answer for you today! Prepare you meals in your slow cooker for stress-free dinners.
The Crock Pot should be a kitchen staple in everyone's house because it's quick and easy to use to prepare your favorite dinners in which is perfect for busy weeknights.
Basically, all you need to do is gather a few ingredients, toss them in the slow cooker and let it cook all day. You come home to a home cooked meal ready for your family to enjoy.
Tips for using your Crock Pot for Dinner!
My number one tip is know your Crock Pot. Newer ones tend to heat at a higher temperature than old ones which prepares your food quicker. Typically the larger the slow cooker, the longer it will take to heat and cook. Please keep this in mind when using it.
Use the right size of slow cooker! A good rule of thumb is that a slow cooker liner should be 1/2 – 2/3 full when using.
Prep your crock pot liner by either spraying it with non-stick spray or using a disposable liner. This makes for super quick and easy clean up.
Prep ahead of time! I have been known to mix up the dinner the night before, pop it in the refrigerator and then just pull it out and turn it on the next day. If you can't do that, chopping vegetables, searing meat etc. can make the morning prep a lot easier.
Typically cooking on low for 2 hours roughly translates to cooking on high for 1 hour.
Place hard vegetables (potatoes, carrots or any root vegetable) at the bottom of your crock pot. They will have more moisture and cook more quickly.
Finish your meal with a few fresh herbs, a drizzle of lemon, balsamic etc. After a meal has cooked all day sometimes a fresh flavor can really make it!
Find your Favorite New Crock Pot Dinners Below!
We have rounded up a few of our favorite dinners using your Crock Pot. Our favorites are this hearty Beef and Noodle Soup to enjoy on cold nights, Pizza Casserole that my kids gobble up (win!!), and you can't beat our favorite Tater Tot Casserole with bacon in it!
Grab your menu for next week and plan out a few of these favorites to try!
[et_bloom_inline optin_id=optin_11]
Grab our meal planner above to make your life even easier when planning your meals for next week!