Stupid Easy Homemade Caramel Rolls
Stupid Easy Homemade Caramel Rolls ~ Fresh, Sticky Caramel Rolls That Are Fool Proof and Easy! Great for Beginners and Seasoned Bakers!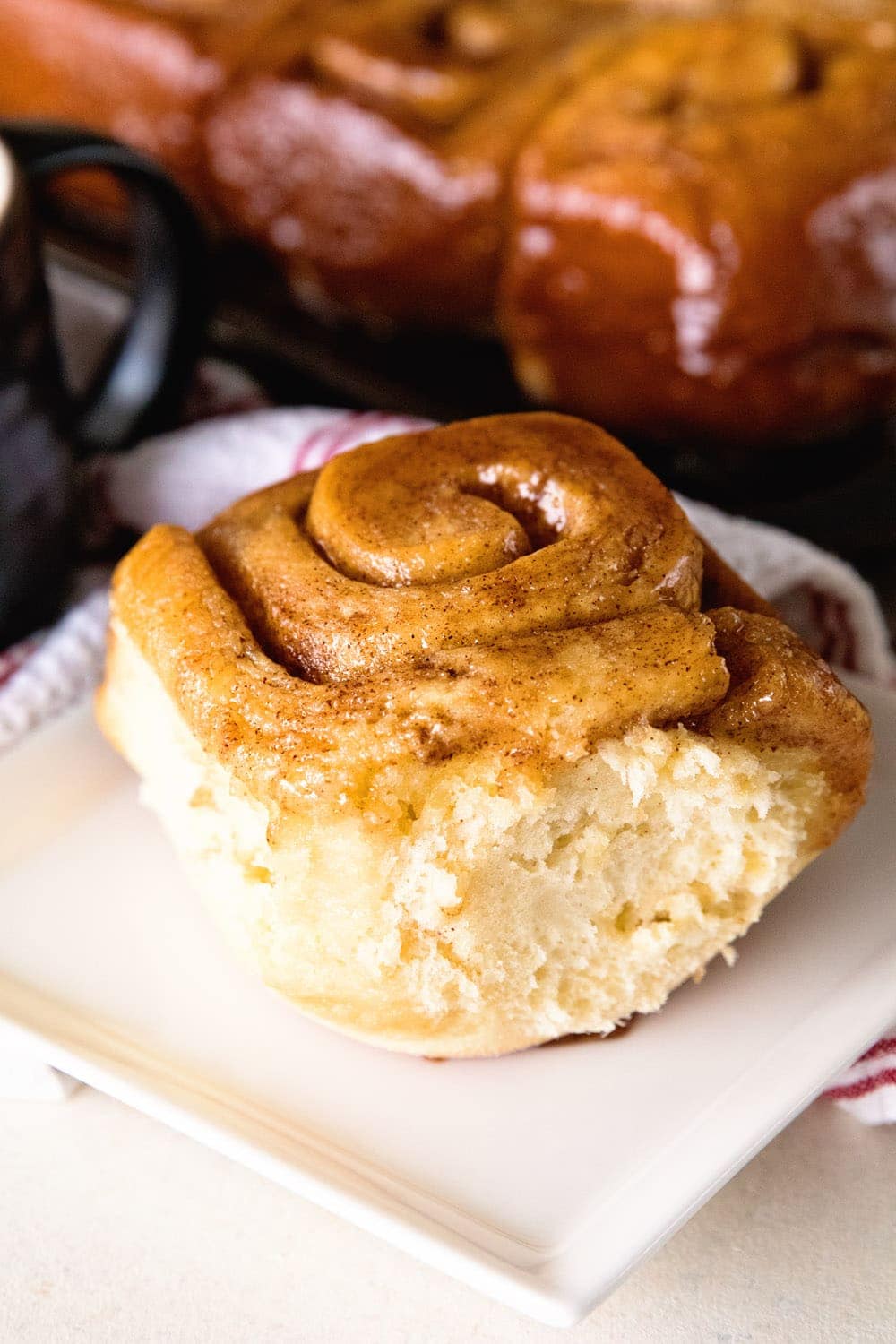 Stupid Easy Caramel Rolls! Anyone can make them!
Stay at home Mom's… how do you do it? Seriously, how do you do it? I don't know how you get anything accomplished all day long. The day is spent putting out fights, feeding children, keeping them alive, keeping them entertained etc.
I can't get one moment of productivity out of the entire day I feel!
Today, literally, I had Koert napping. As soon as I put Ry down he woke up. As soon as he went down for another nap I heard Ry crying from her room as I walked to put him down in his crib. I've decided I think I could win the lottery quicker than I could coordinate naps most days! When it's 4:00 pm I quick run around the house like a crazy woman putting it back together and trying to hid the fact that most my day is a hot mess from my husband. If he asks me what I did that day when I gets home, I take it personally and that he thinks I didn't do anything, give him a glare and say kept his children alive! He swears he's just asking to see what the kids did and has no hidden meaning in the question. Do I believe him?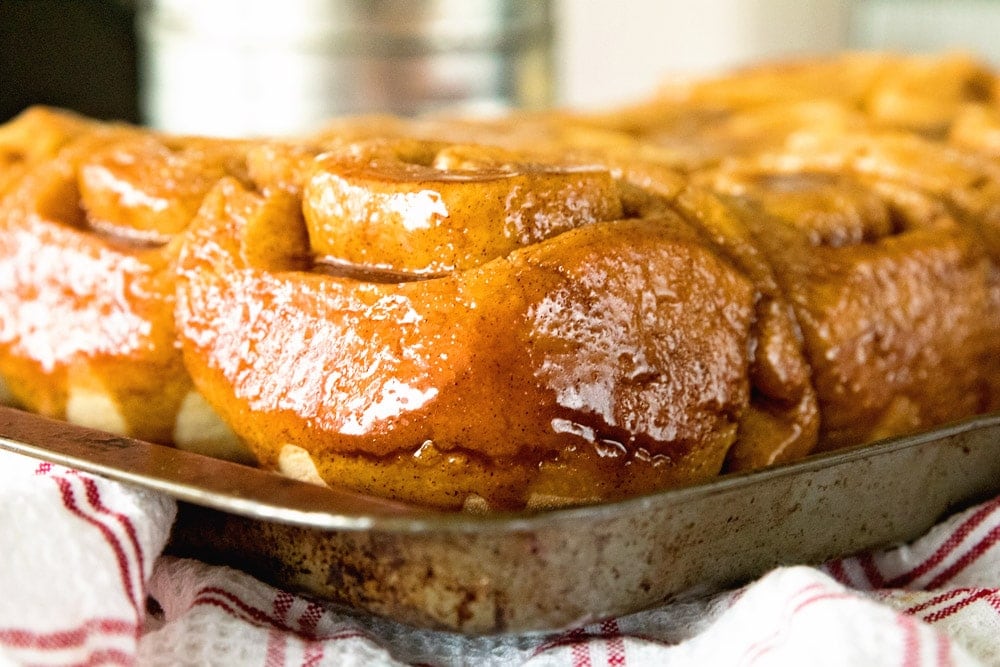 And then, we have the days all the stars align. Usually this is the day Miss K is at pre-school so Ry has no one to fight with! Those days I feel like a rock star and want to pat myself on the back. These days, my friends, are far and few between!
These days, I make these delicious Caramel Rolls! After my aunt snuck a caramel roll out for me one day and then Miss K spied it and demanded I make "those sticky things" I decided it was high time I mastered Caramel Rolls.
After a few rounds of testing these babies were born! You guys, if you are scared of Caramel Rolls and Yeast please, please don't be. Especially with this recipe. YOU CAN MAKE THEM!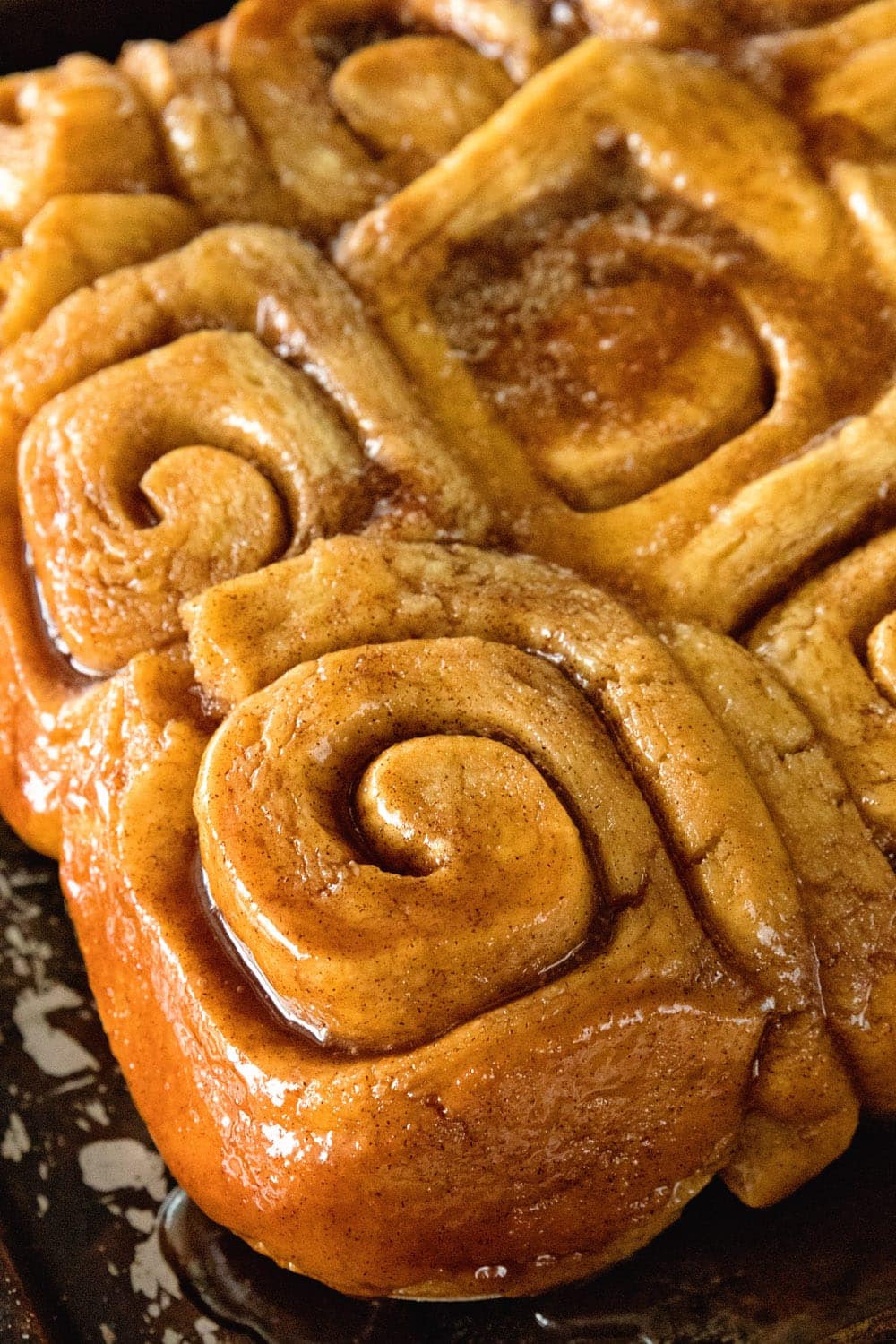 Let's just say I've messed this recipe up in a million different ways and they still turn out. They are essentially fool proof I do believe! Let's see I've ran out of half and half and had to use milk before, or coffee cream. I've also measured wrong and added not quite enough half and half and they still turned out!
I made a double batch of these and sent them to work for my husband's birthday and they were devoured. I assure you if you want an easy Caramel Roll recipe this is it!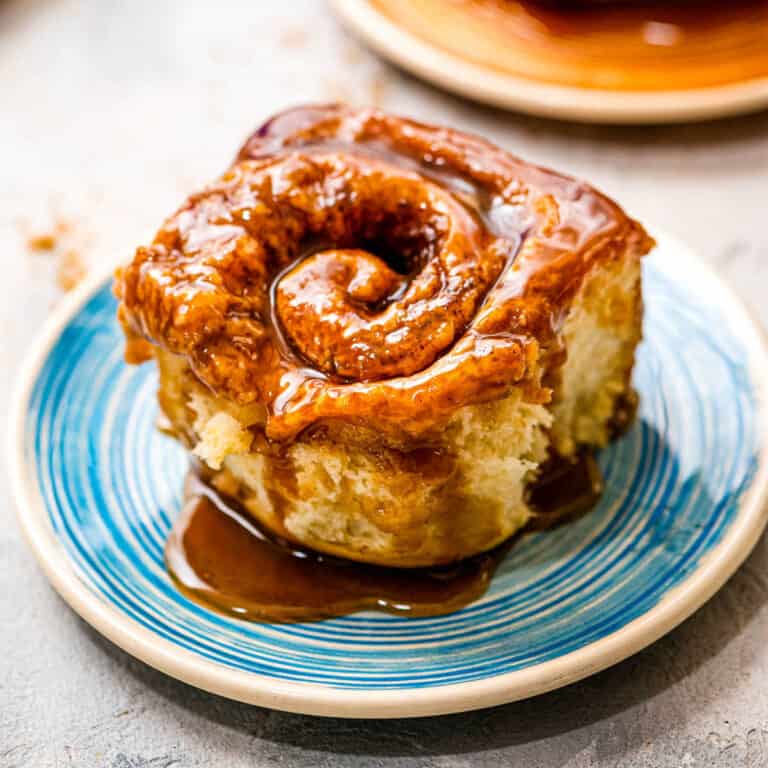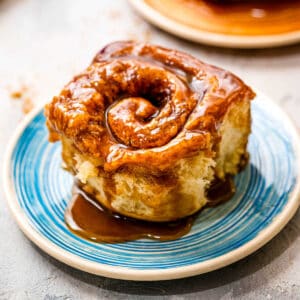 Stupid Easy Caramel Rolls
Fresh, Sticky Caramel Rolls That Are Fool Proof and Easy! Great for Beginners and Seasoned Bakers!
Ingredients
Caramel
1

c.

brown sugar

packed

⅓

c.

butter

¼

c.

light corn syrup
Dough
1

c.

warm water

¾

c.

half and half

½

c.

sugar

¼

c.

butter

melted

3

Tbsp

regular yeast

½

Tbsp

salt

2

large

eggs

5-6

c.

bread flour
Filling
6

Tbsp

butter

melted

⅔

c.

brown sugar

packed

⅔

c.

white sugar

1 ½

Tbsp

cinnamon
Instructions
Spray a 9x13 inch baking pan with non-stick spray. Set aside

In a small sauce pan bring brown sugar, butter and light corn syrup to a boil. Pour into bottom of prepared pan. Set aside.

In a stand mixer, mix together water, half & half, sugar, melted butter and yeast. Let sit for 15 minutes.

Add in salt and eggs. Mix until combined. Add in 5-6 c. bread flour until dough comes together and isn't sticky. Knead in stand mixer for 10 minutes. Let sit for an additional 10 minutes.

Prepare your filling by mixing together melted butter, brown sugar, sugar and cinnamon. Set aside.

On a floured surface, roll dough into a 12x16 inch rectangle.

Spread filling over the top and roll up, starting at the long side. Cut into 12 larges slices. Place in prepared 9x13 inch baking pan with caramel sauce.

Bake at 375 degrees for 30 minutes or until golden brown on top and cooked through.

Cool 5 minutes in pan. Flip pan over on serving platter. Serve immediately.

Store leftovers in air right container.
Notes
Can you use rapid rise yeast?
I've only tested this recipe with dry active yeast.
The recipe says 3 tablespoons of yeast. Is that a typo?
Nope! You will need 3 tablespoons for this recipe and I promise it works!
Can you use regular milk or cream instead of half & half?
You should be able to use 2% or whole milk or heavy cream in place of the half and half. It should work fine.
Can you add nuts?
Yes, if you want to add nuts sprinkle them over the caramel sauce in the pan before you add the rolls. Chopped pecans or walnuts would work well.
Can you make the rolls the night before and bake them in the morning?
I don't make them this way, but if you refrigerate them you will need to let them rise the next morning for an hour or so. If you bake them cold from the fridge they won't puff up.
Why is my caramel sauce hardened after baking?
When you make the sauce you need to take it off the heat once it starts to boil. If you overcook the sauce at this stage, it can harden after you've baked the rolls. So, don't overcook it in the saucepan.
Can you use all-purpose flour instead of bread flour?
I have not tried this, but some readers have and say it works fine.
Nutrition
Calories:
640
kcal
Carbohydrates:
109
g
Protein:
9
g
Fat:
18
g
Saturated Fat:
11
g
Cholesterol:
72
mg
Sodium:
454
mg
Potassium:
145
mg
Fiber:
2
g
Sugar:
58
g
Vitamin A:
555
IU
Vitamin C:
0.2
mg
Calcium:
69
mg
Iron:
1.1
mg