Crock Pot Italian Sausage Spaghetti ~ Creamy Spaghetti Loaded with Spicy Italian Sausage!
Does anyone else feel like death? I do. Please let me whine for a few seconds. My throat feels like it's on fire. I cough and then cough, and cough, and cough until I feel like my lung might actually come out. All thanks to the hubby who brought the sickness to me. Ugh. Well at least the body aches are gone. Now for not feeling like a fire breathing dragon and sounding like a man. I'm sure from the sounds of it there are others who can commiserate.
I'm sorry I missed my post on Monday. But I was down and out and just couldn't find the energy. I hope you understand!
If you are feeling as great as I am and need a super easy supper recipe then you came to the right place. I've got you covered. Or if you are just really busy then this is for you too! I love how creamy and yummy this spaghetti is. Plus it makes a tons so invite those friends over or just feed your incredibly hungry family!
Looking for more Crock Pot Meals?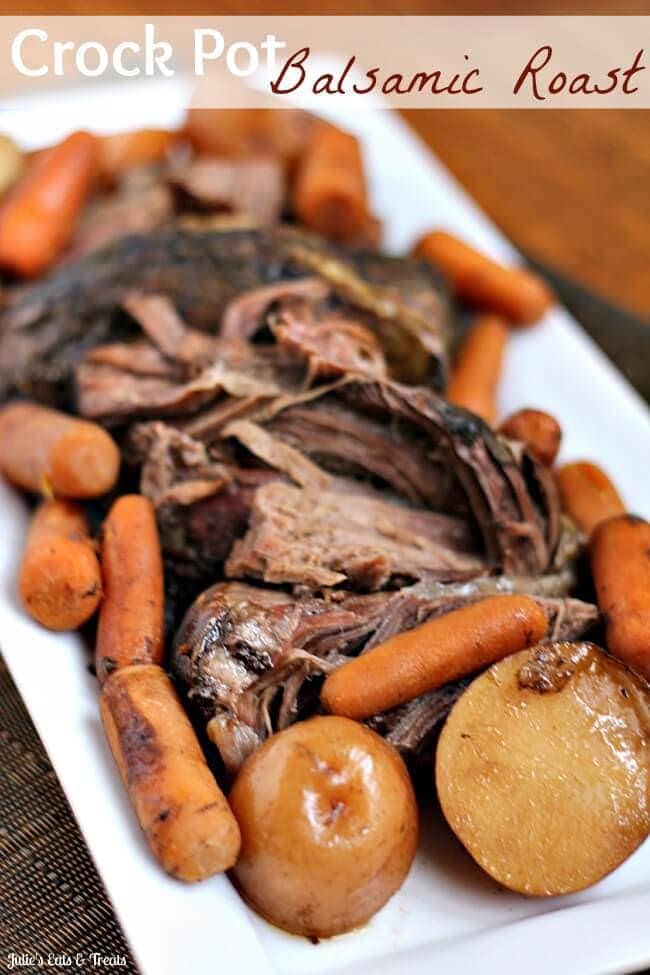 Crock Pot Balsamic Roast ~ Savory Roast, Carrots & Potatoes!
Crock Pot Chicken Teriyaki ~ Super easy and waiting for your in your crock pot when you get home!
Crock Pot Swedish Meatballs ~ Quick and Easy Swedish Meatballs for a busy weeknight!
*This post may include links to my Amazon.com affiliate account and Julie's Eats & Treats earns a few cents on the dollar if you purchase the items I share with you. Thank you for supporting my blog when you shop at Amazon!