This list of leftover ham recipes brings you all the recipes using ham! So many different combos that you are sure to find a few that you will love. Cheesy casseroles, breakfast recipes, twists on pizza and more. There is a recipe for everyone in this amazing list of recipes with ham.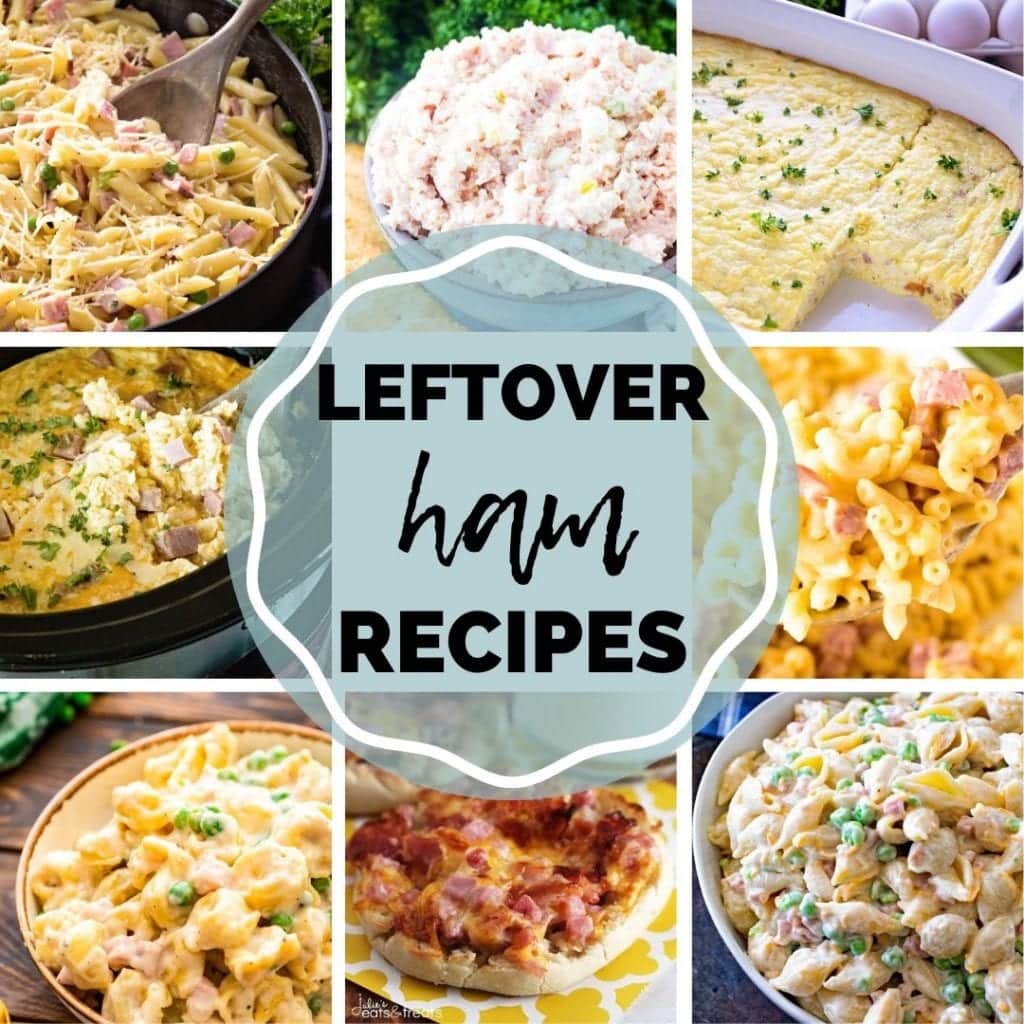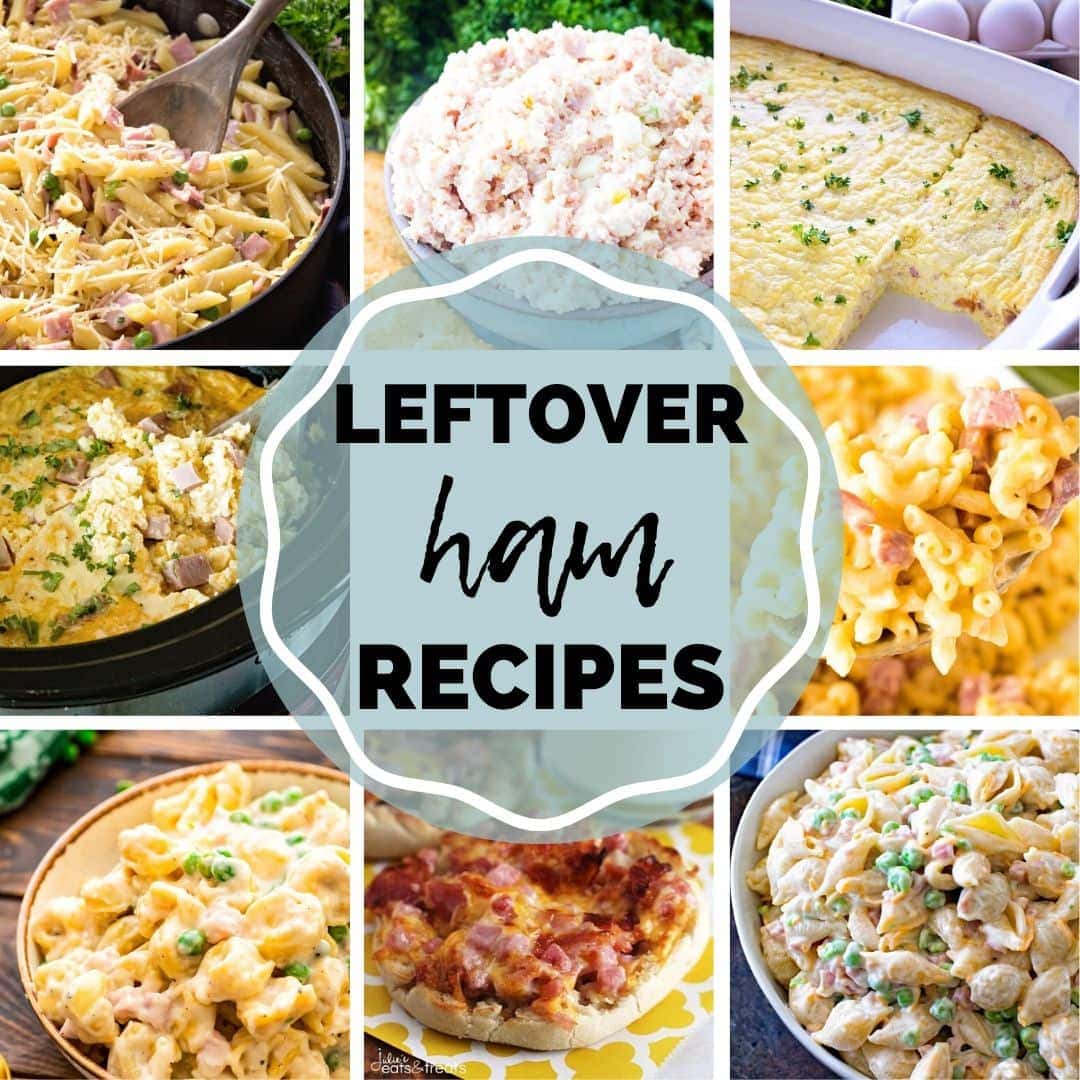 Guess what today calls for?
Leftover Ham Recipes!
After you bake the ham and enjoy dinner, what are you going to do with all of the leftovers? I love leftovers because it means I can make even more delicious meals. Here are over 40 recipes using leftover ham. I've included everything from ham salad and pasta to breakfast bars.
So Many Great Recipes for Leftover Ham!
Sometimes I think people get worried about having leftover ham, but I embrace it. That's right embrace it. This gives me so many options for the meals that week. In fact I purposely plan to for leftovers.
If I have to much ham leftover I simply divide it into bag with 1-2 cups in each bag, label and throw in the freezer. It's perfect for when I need ham for soup, casseroles etc.
Some say the best part of the meal are leftovers. I'm going to have to agree with that statement! If you are wondering what to do with leftover ham I have the answer for you. Keep reading, there are so many options listed below.
There are plenty of recipes listed below from breakfast, lunch and dinner. One thing I know is that they are all tasty.
Use up that leftover ham from Easter or Christmas and enjoy!