Thursday JEMs ~ Julie's Easy Meal Plans! Simple meals to work with the busy lifestyle!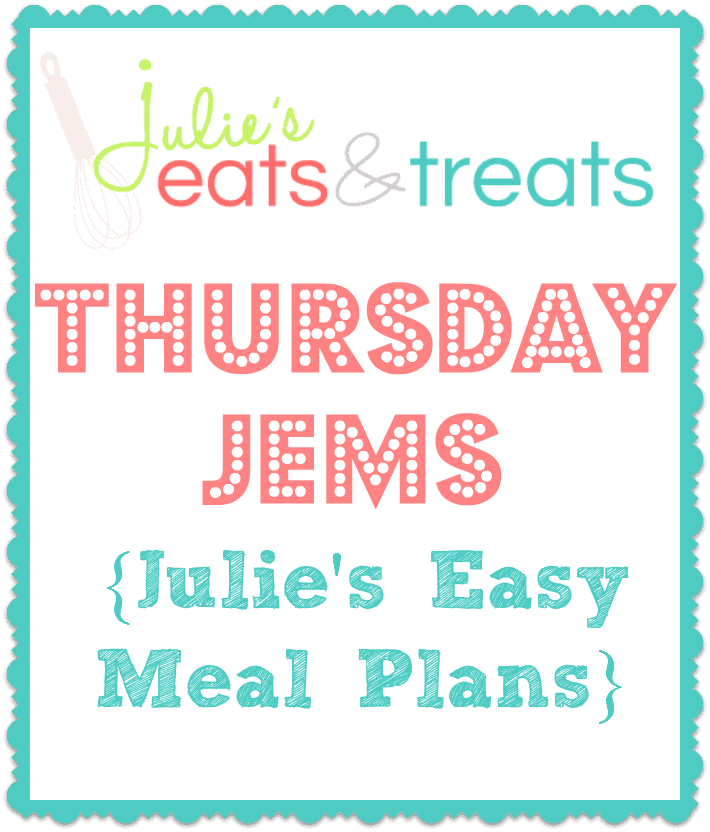 Before we get down to business I have to make sure you guys all saw this amazing Round Up of 62 Crock Pot Recipes that Meghan did! I know you guys all big, fat, puffy heart your Crock Pots as much as I do! There's a ton of super simple recipes that you will love!
And without further adieu….here's your weekly meal plan! Just out of curiosity…anyone try any new recipes off of Julie's Eats & Treats in the last few weeks? Remember I love to hear what your try!!
Monday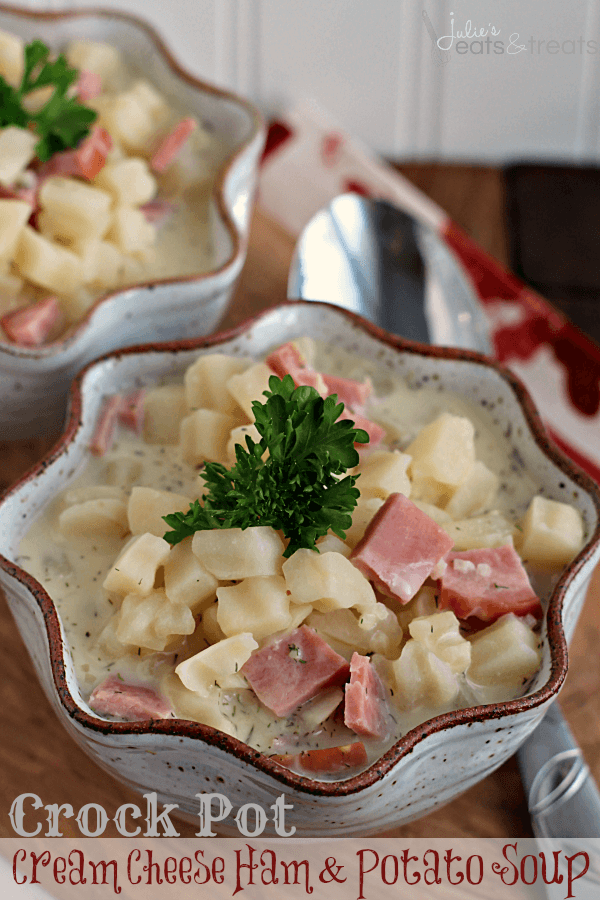 Cream Cheese Ham & Potato Soup ~ Easy Crock Pot Soup loaded with ham and potatoes!
Tuesday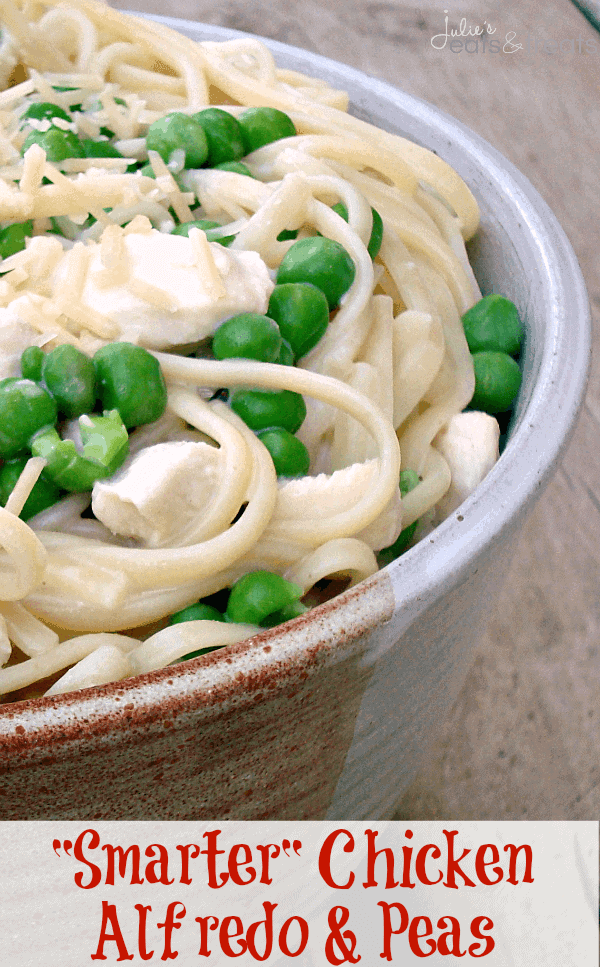 MY OTHER RECIPES
"Smarter" Chicken Alfredo & Peas ~ Lightened up so you won't feel guilty enjoying your favorite Alfredo!
Wednesday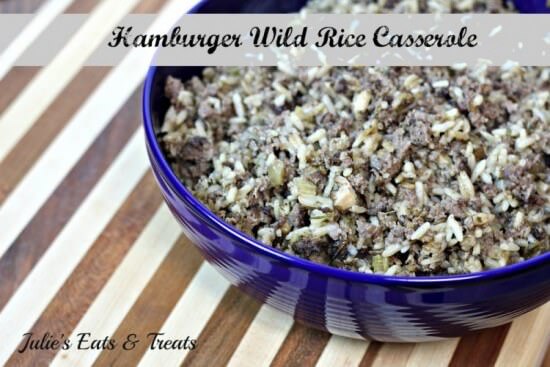 Hamburger Wild Rice Casserole ~ Can be made in the Crock Pot too!
Thursday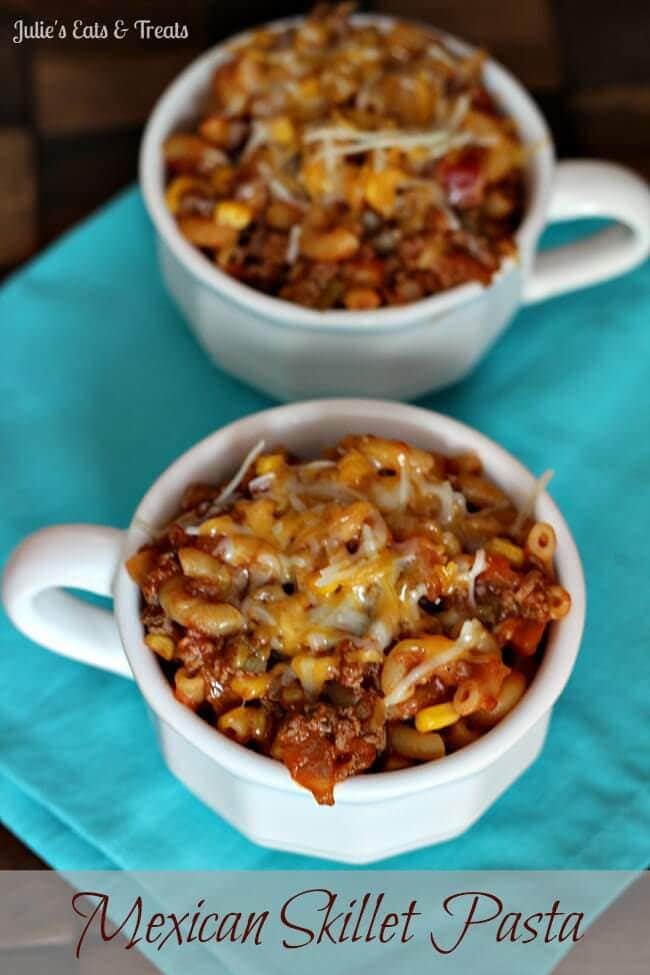 Mexican Skillet Pasta ~ Fabulous pasta with a kick that comes together only using one skillet!
Friday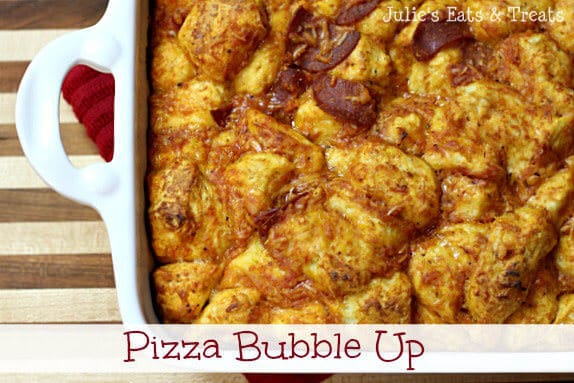 Pizza Bubble Up ~ Easy pizza casserole using biscuits!
Treat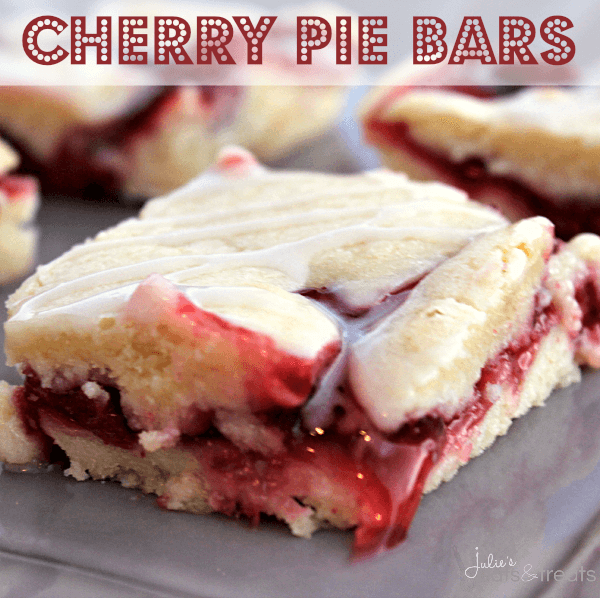 Cherry Pie Bars ~ Soft, flake crust flavored with Almond and stuffed with Cherry Pie Filling! Easier than pie but just as yummy!
Saturday
Lunch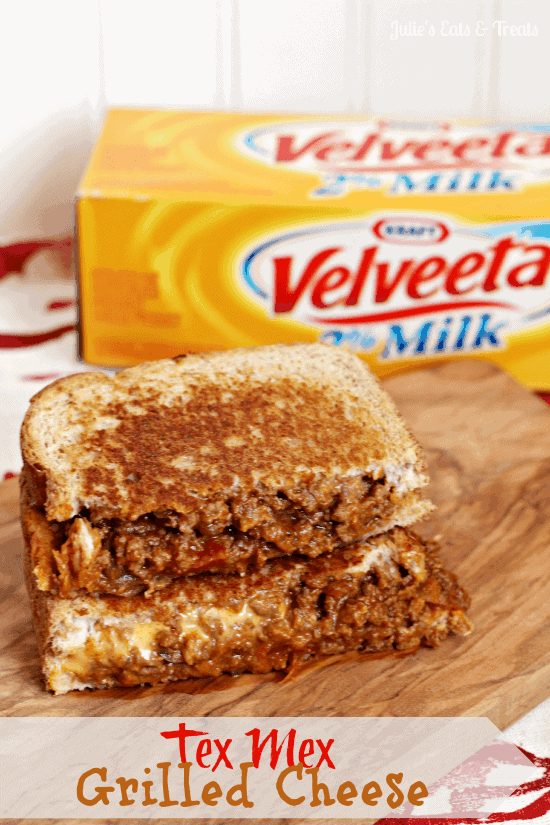 Tex Mex Grilled Cheese ~ Spice up your grilled cheese!
Supper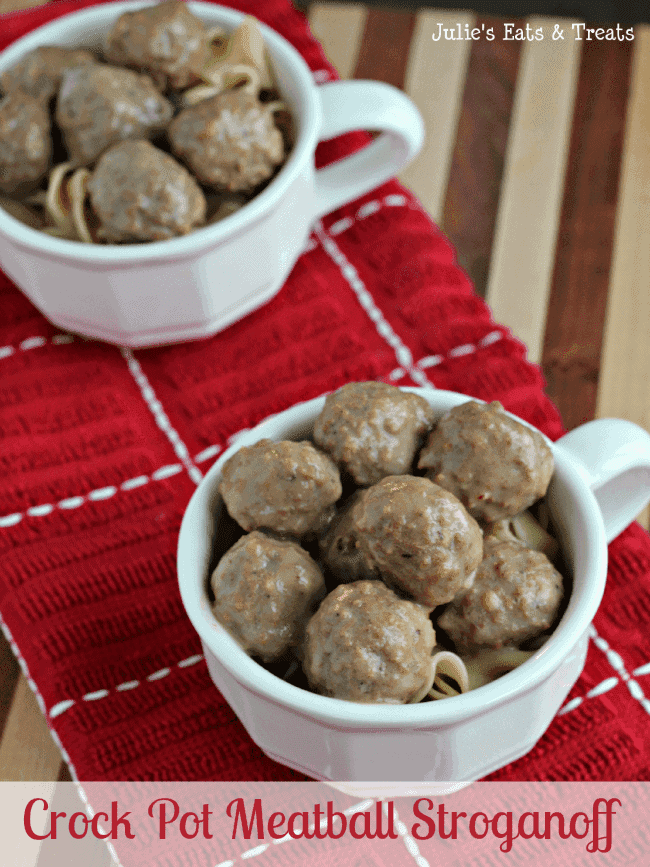 Crock Pot Meatball Stroganoff ~ Leave it and forget! 
Sunday
Breakfast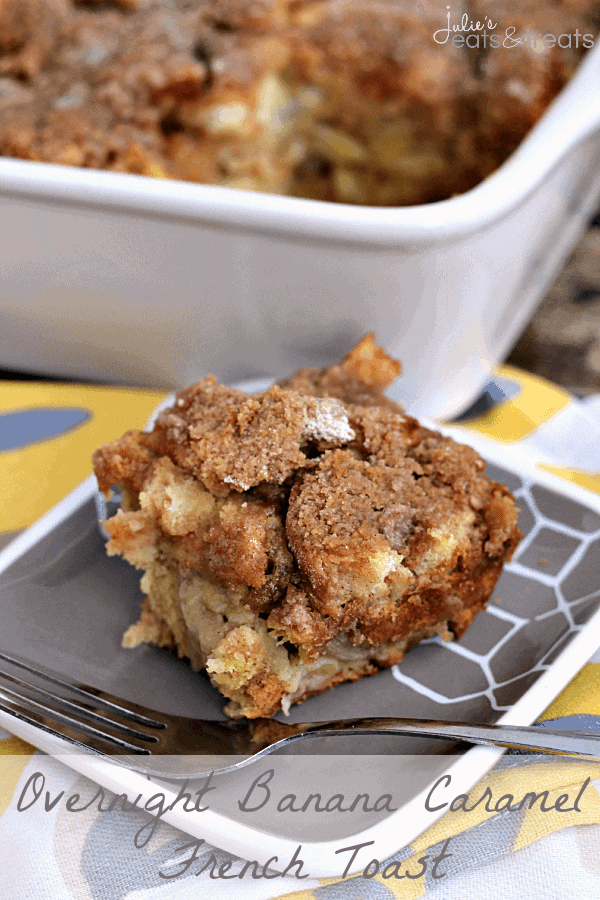 Overnight Banana Caramel French Toast ~ Easy, overnight french toast stuffed with caramel and bananas!
Game Day Appetizer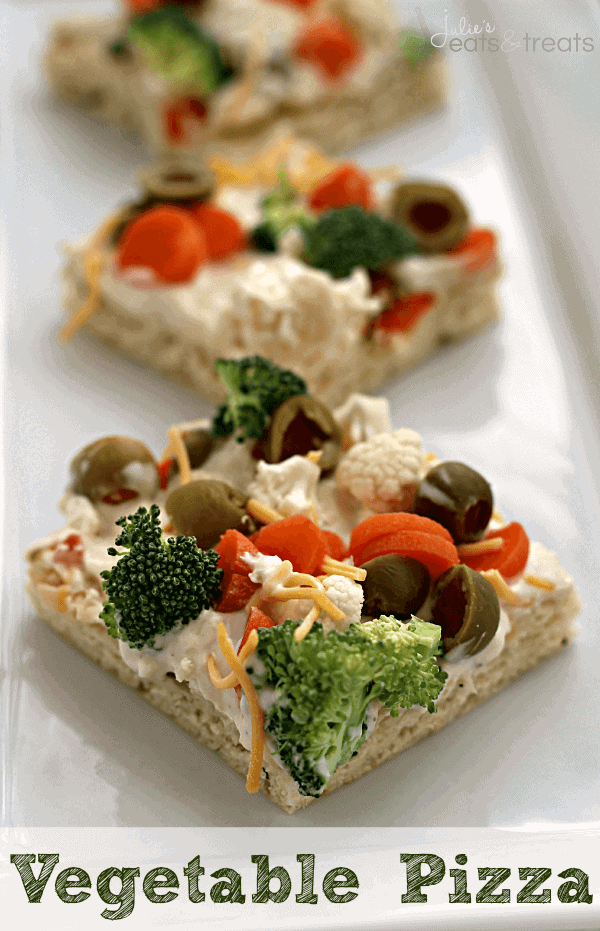 Vegetable Pizza ~ Soft, flaky crescent rolls loaded with broccoli, cauliflower, olives and carrots!
Supper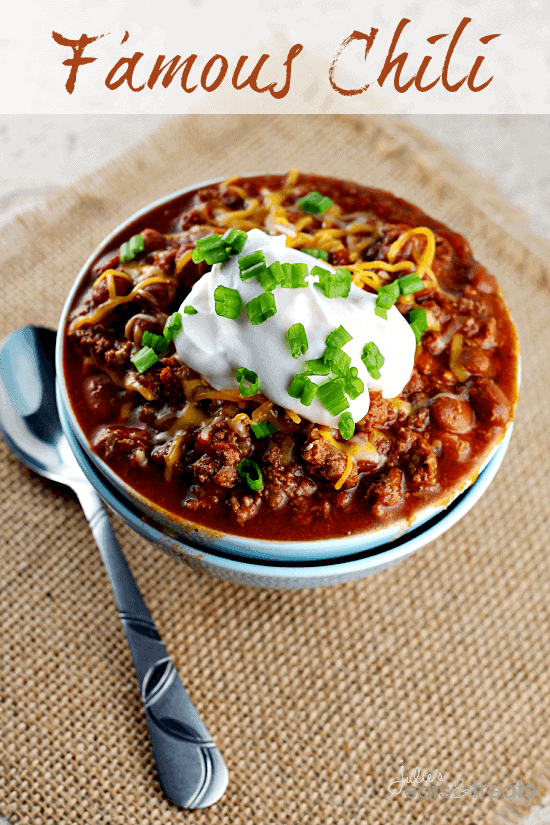 Famous Chili ~ Amazing chili to warm up to on a cold winter's day!