Julie's Easy Meal Plans ~ Simple every day meals for the busy family! Simple, Easy & Delicious Recipes!
Be sure to subscribe to my newsletter HERE so you never miss a new recipe!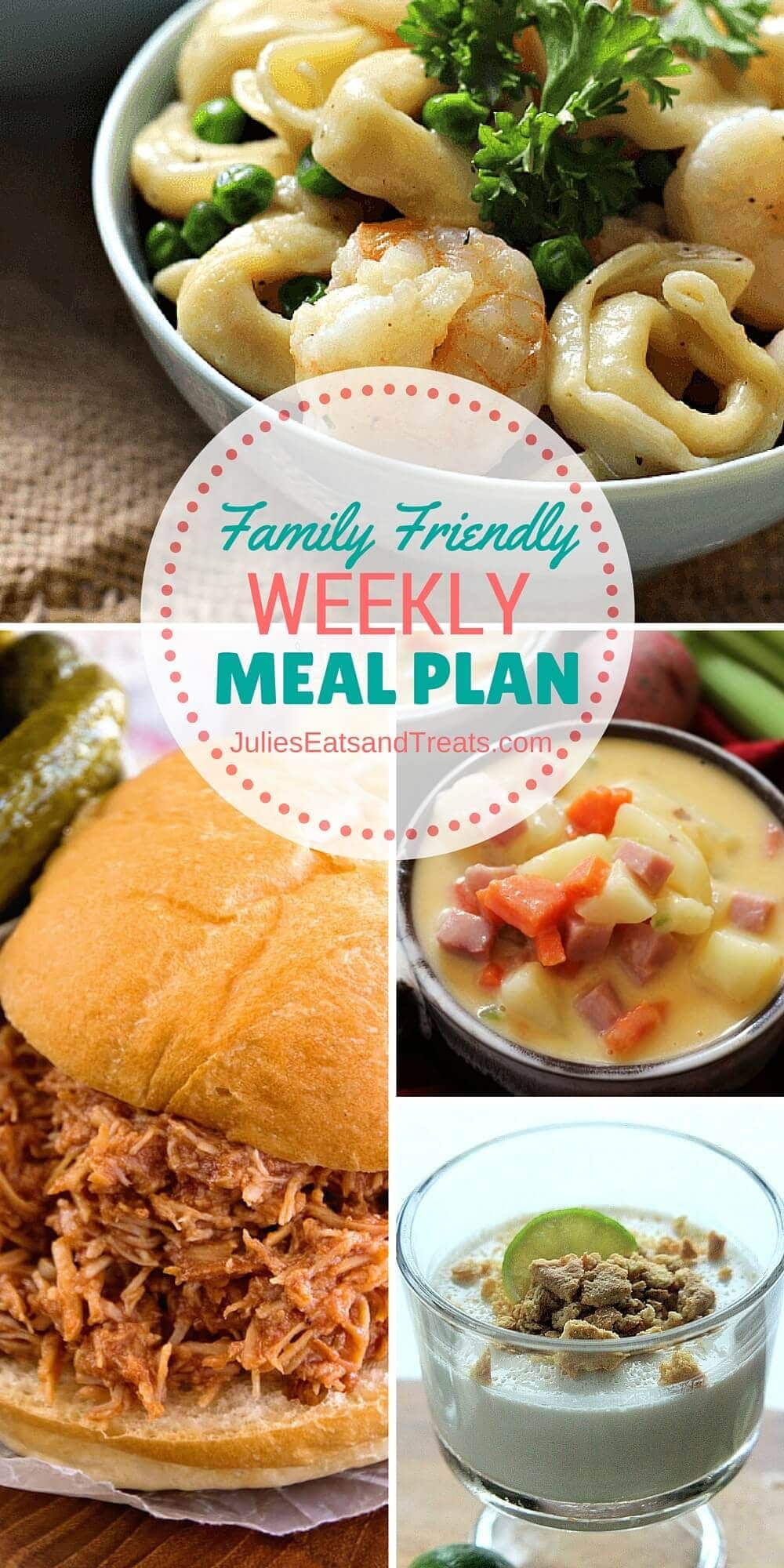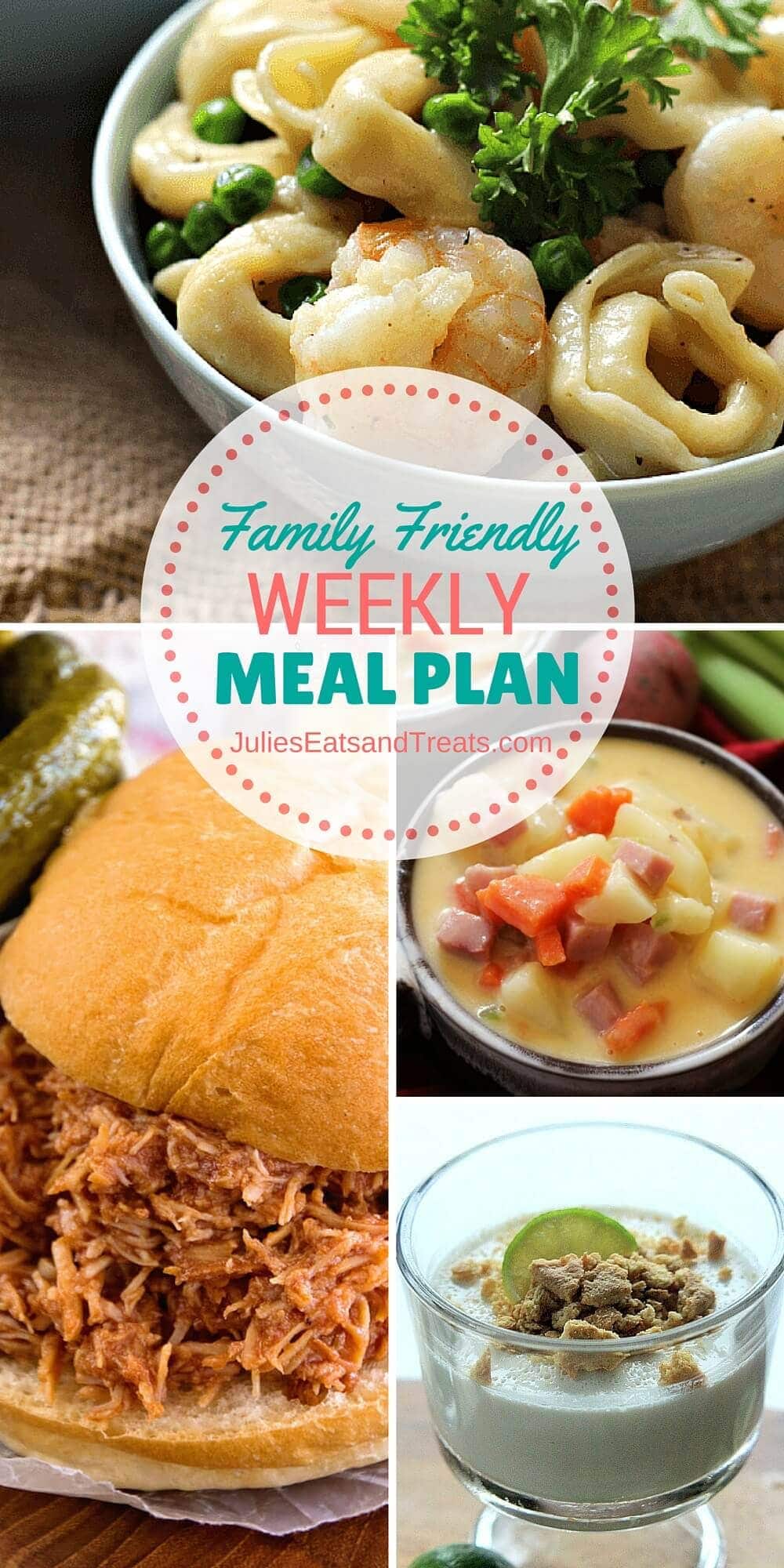 Got those Super Bowl plans all ironed out? Ready for the game, food, half time entertainment and commercials? I have to be honest I barely know who's playing but yet I'm hosting a party. Obviously I'm just focused on the food aspect! We are going to have a bunch of people over and have a Taco Bar and whatever else floats my boat. I'm looking for a delicious, easy nacho cheese sauce so if you have one hit me up friends!
If you are looking for some recipe inspiration for the Super Bowl making sure you check out this round up of 26 Football Themed Recipes or 45 Game Day Dishes Made in the Crock Pot!
Monday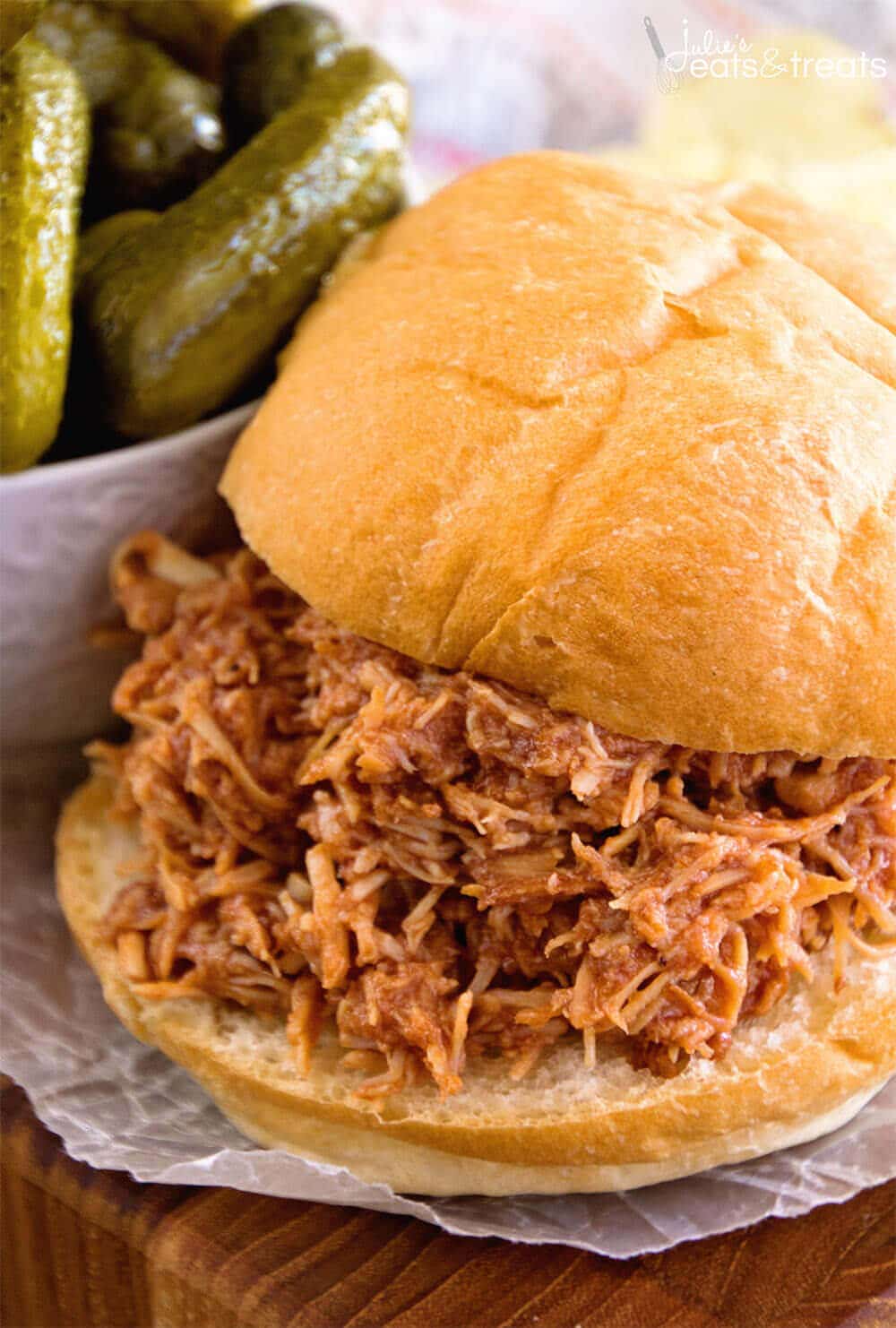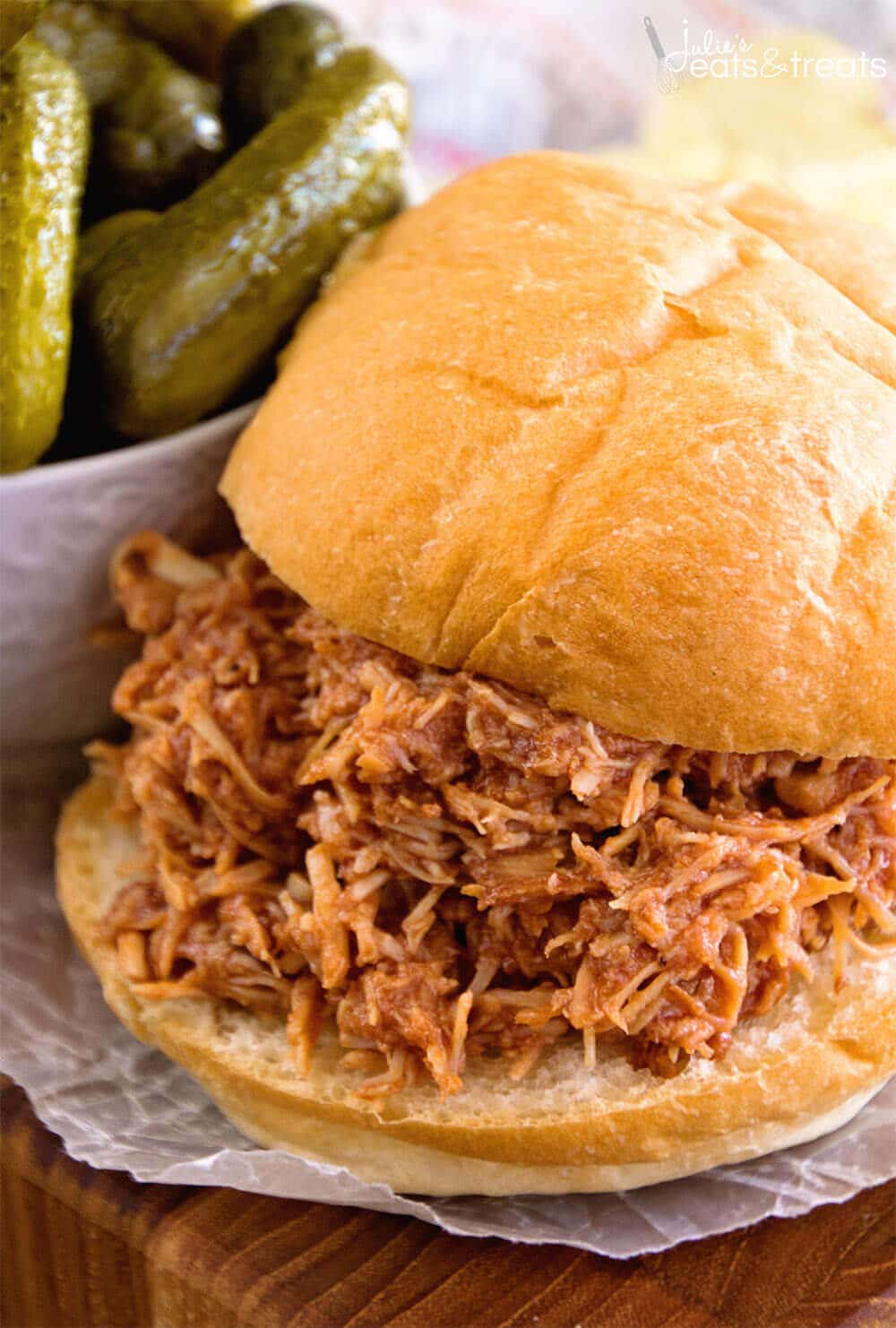 MY OTHER RECIPES
Crock Pot Smokey BBQ Shredded Chicken Sandwiches~ Easy, Shredded Chicken Sandwiches in Your Slow Cooker! Tender, Moist and Delicious Flavored with Liquid Smoke and Smothered in Barbecue Sauce!
Tuesday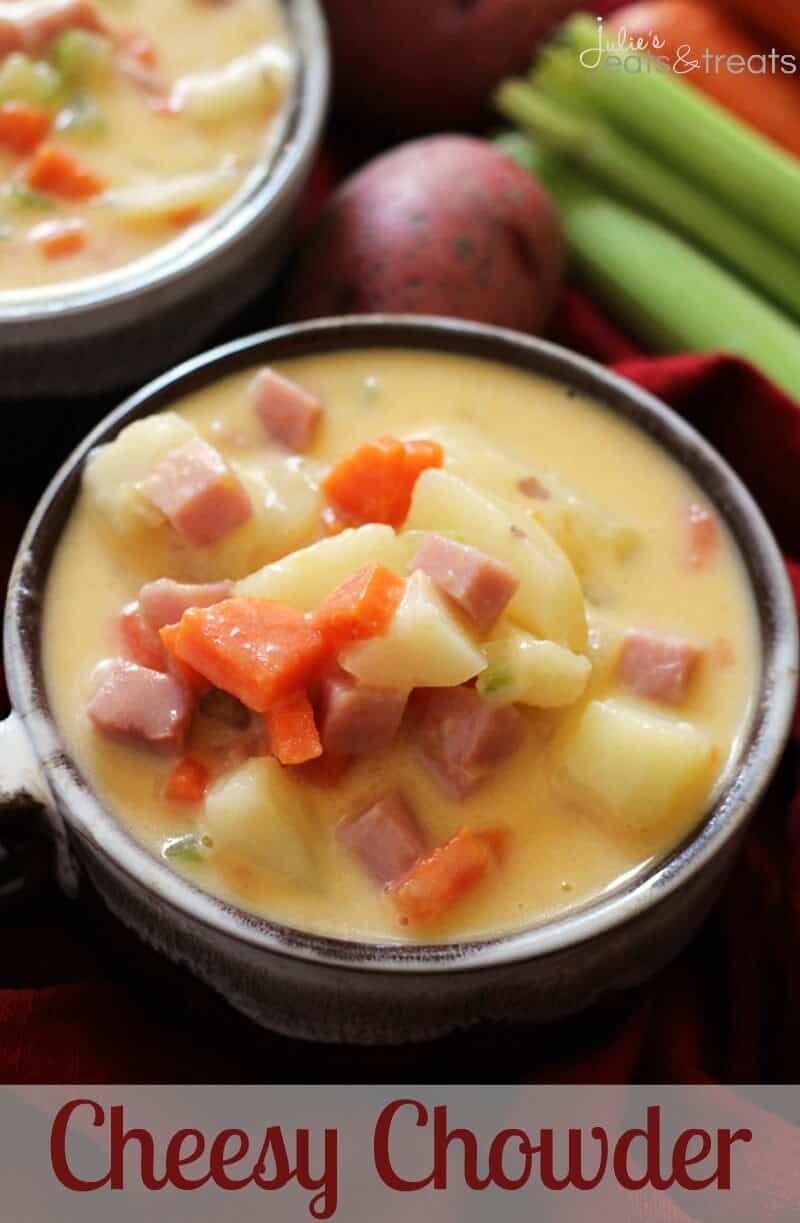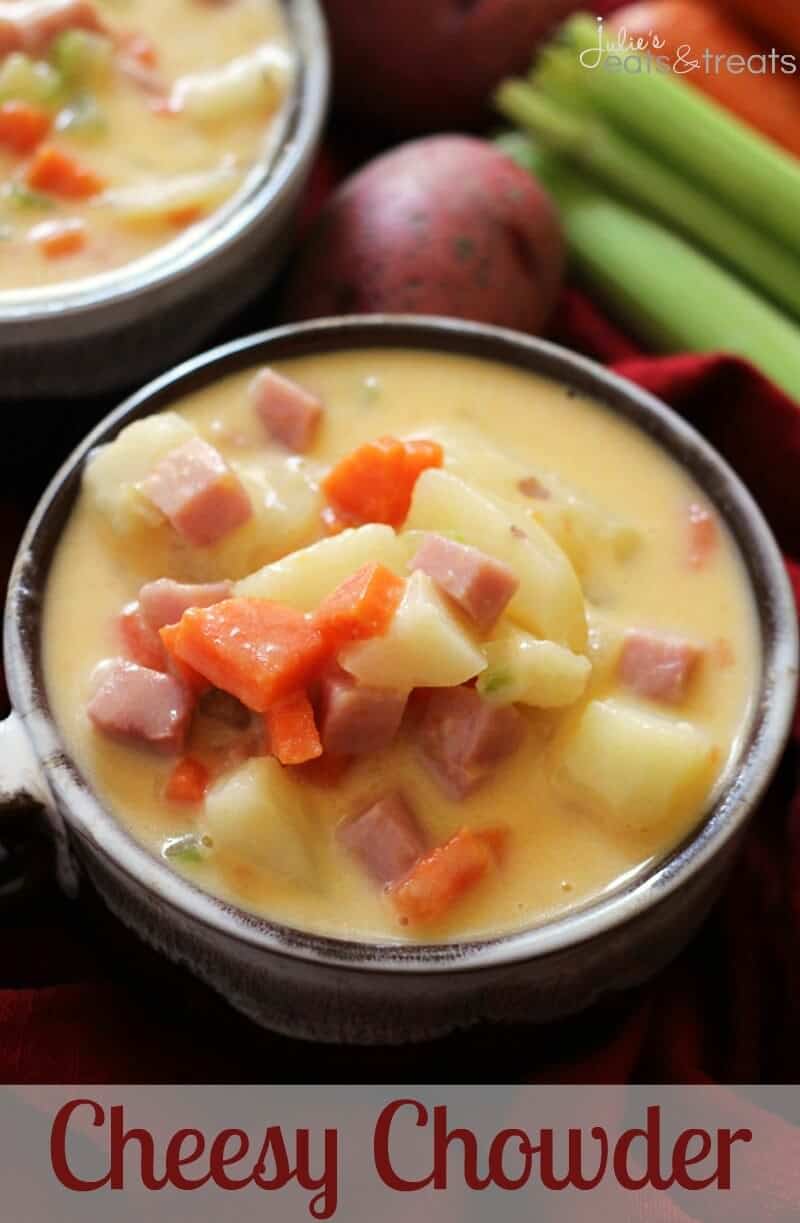 Cheesy Chowder ~ Incredibly Easy Cheesy Chowder Loaded with Carrots, Potatoes, Celery and Ham!
Wednesday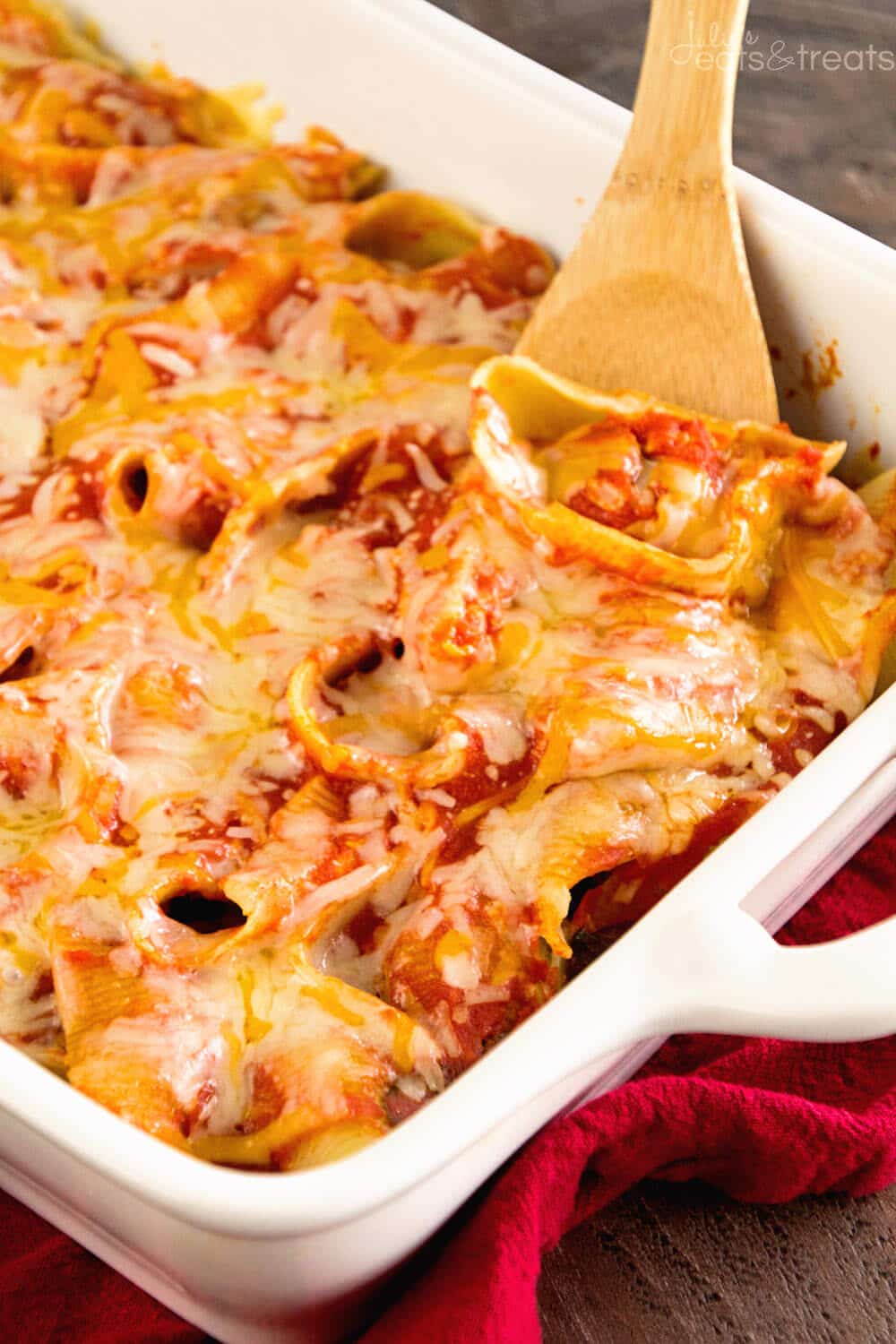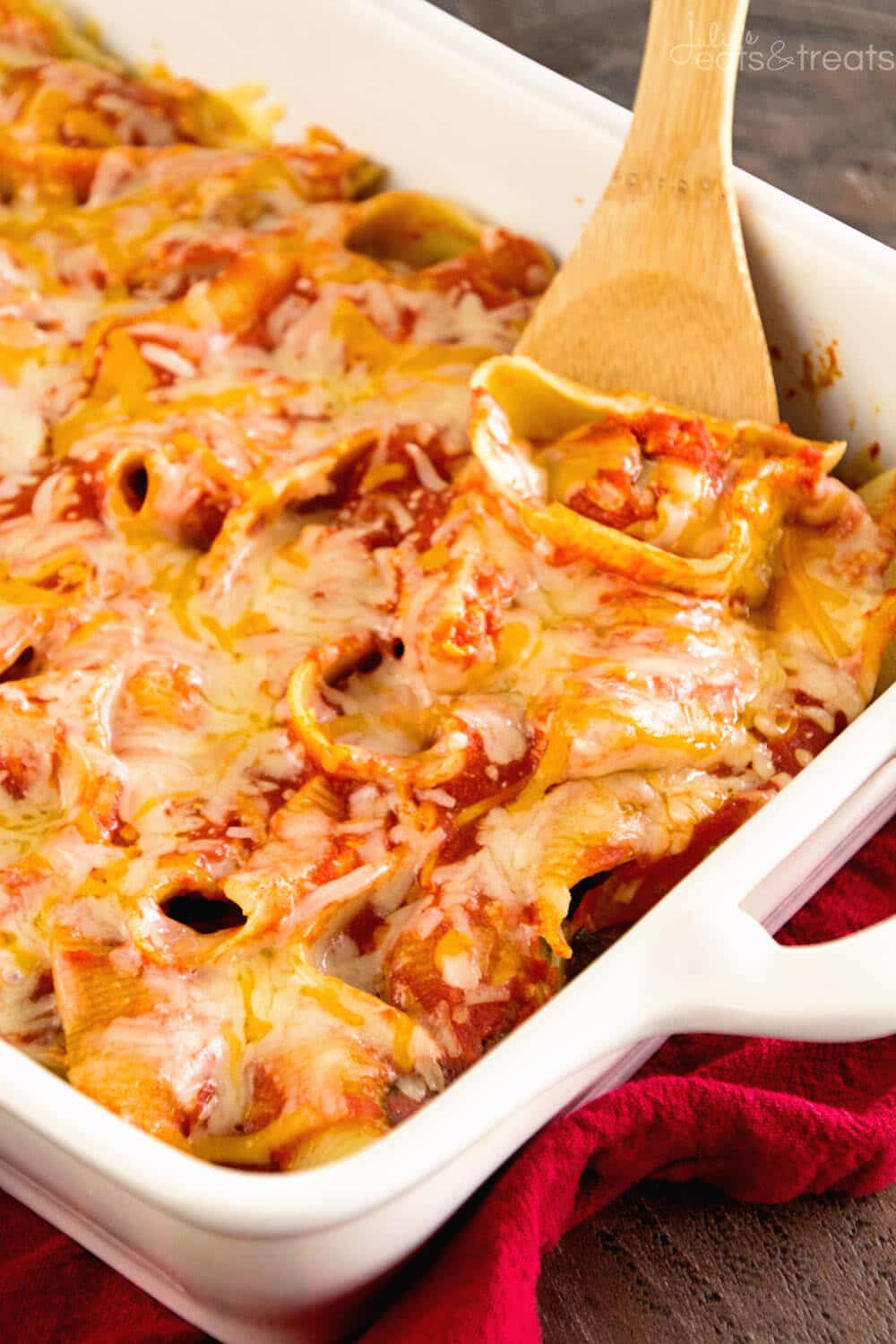 Easy Meatball Stuffed Shells ~ Quick, Easy Delicious Recipe! Shells Stuffed with Meatballs then Smothered in Spaghetti Sauce and Cheese!
Thursday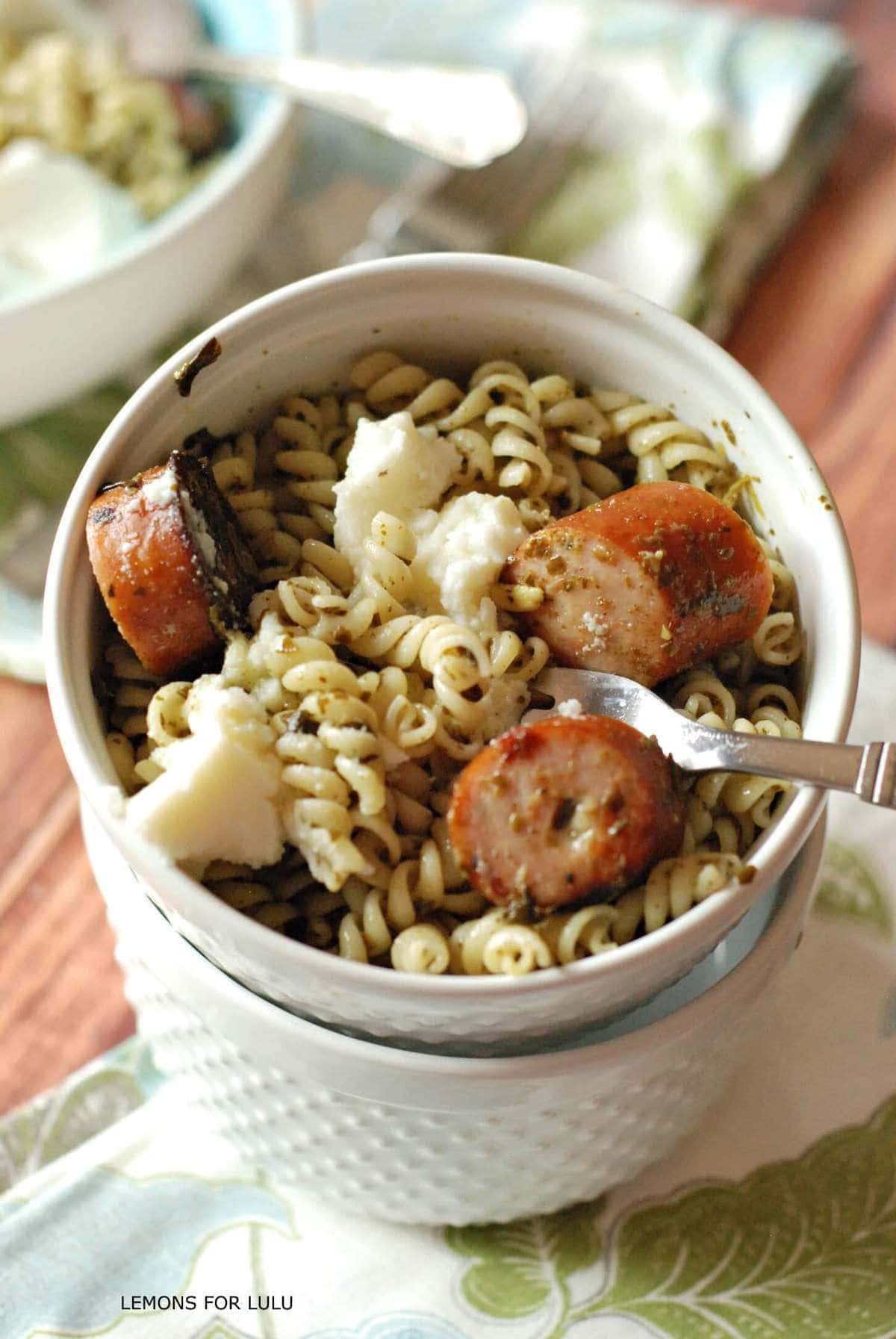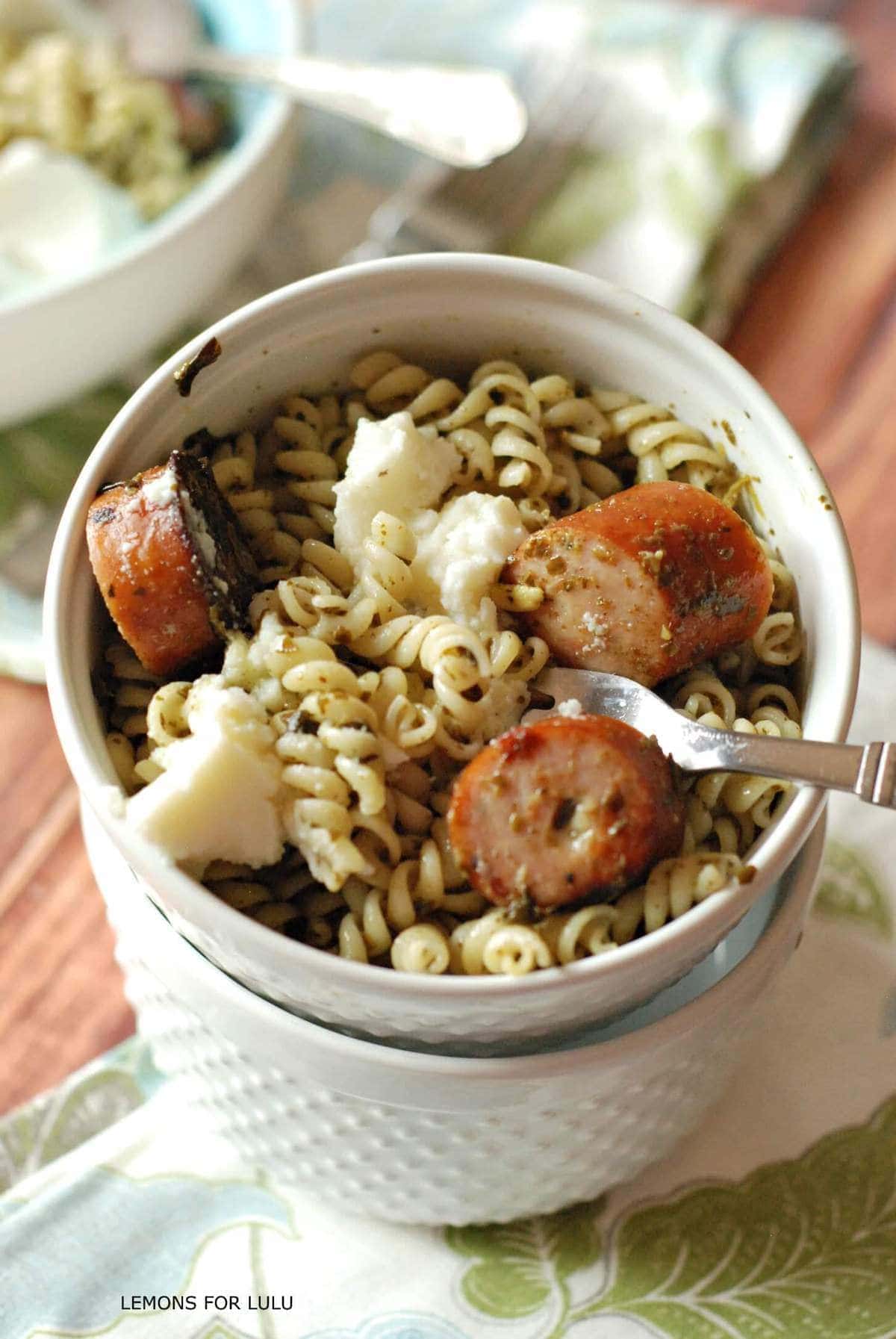 Pesto Pasta with Sausage & Ricotta ~ A simple pasta loaded with pesto, chicken sausage and ricotta cheese! Only 4 Ingredients to deliciousness!
Friday
Supper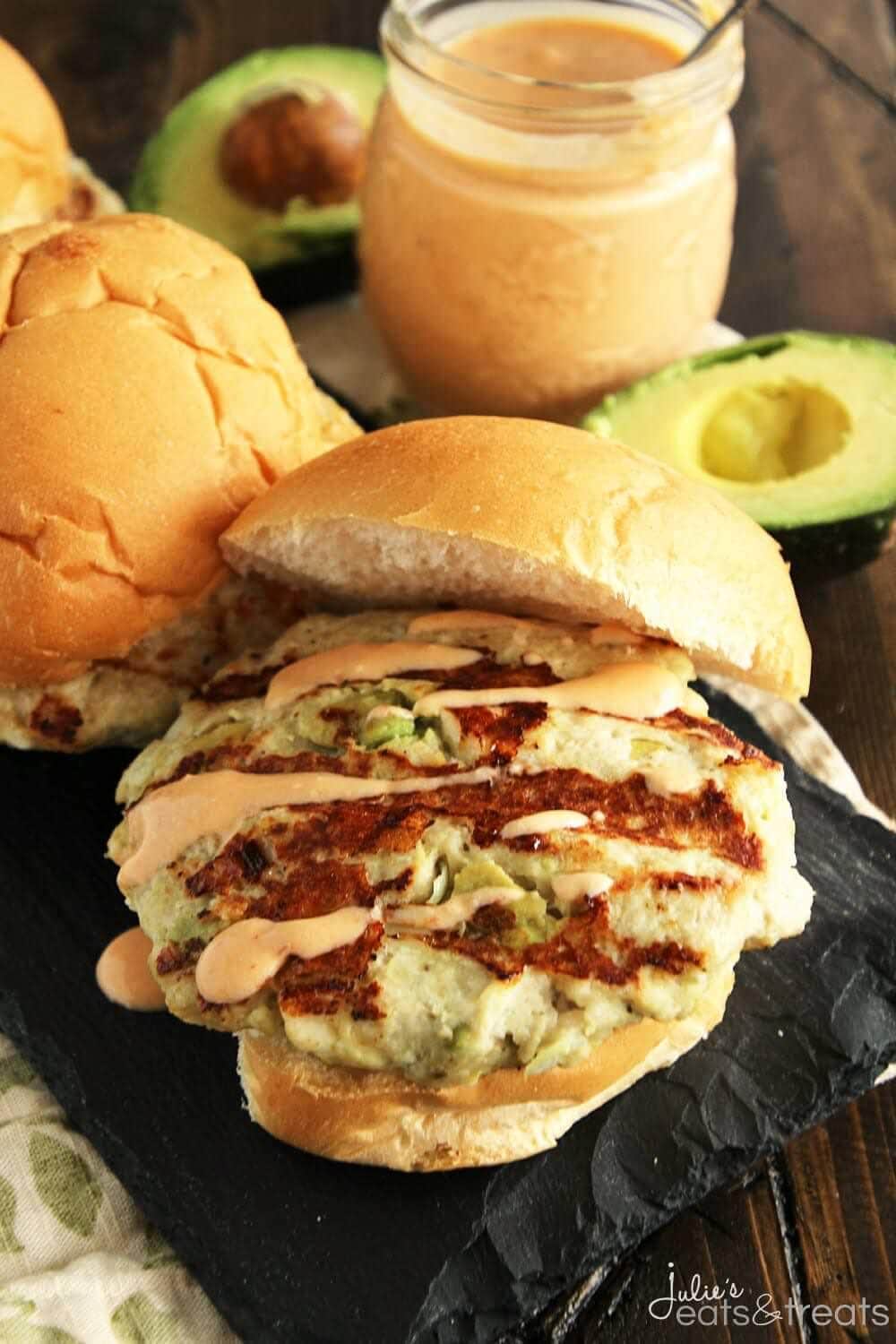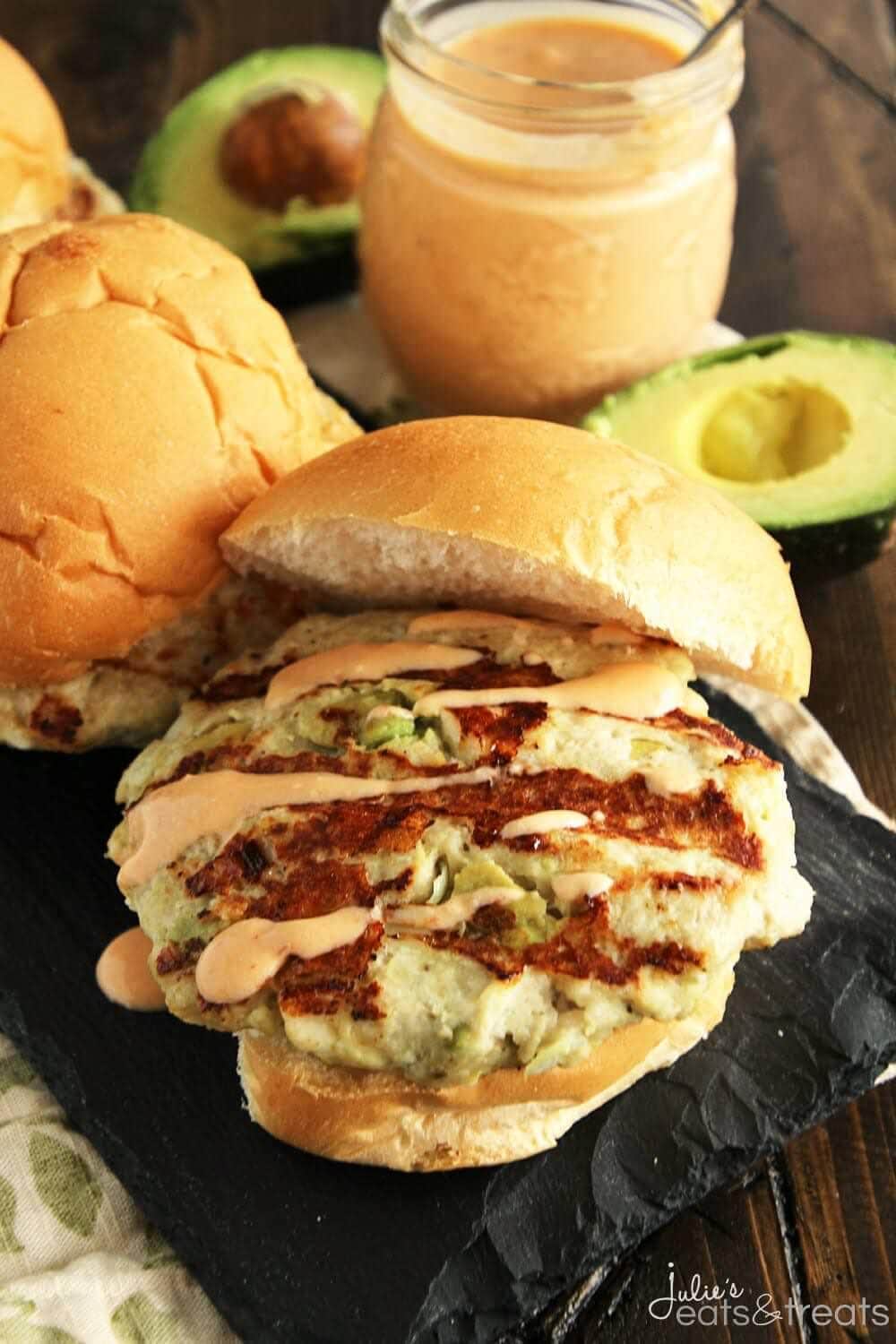 Chicken Avocado Burger with Chipotle Yogurt Sauce ~ Chicken Burger Stuffed with Avocado, Garlic, Feta Cheese and Drizzled with a Delicious Chipotle Yogurt Sauce!
Treat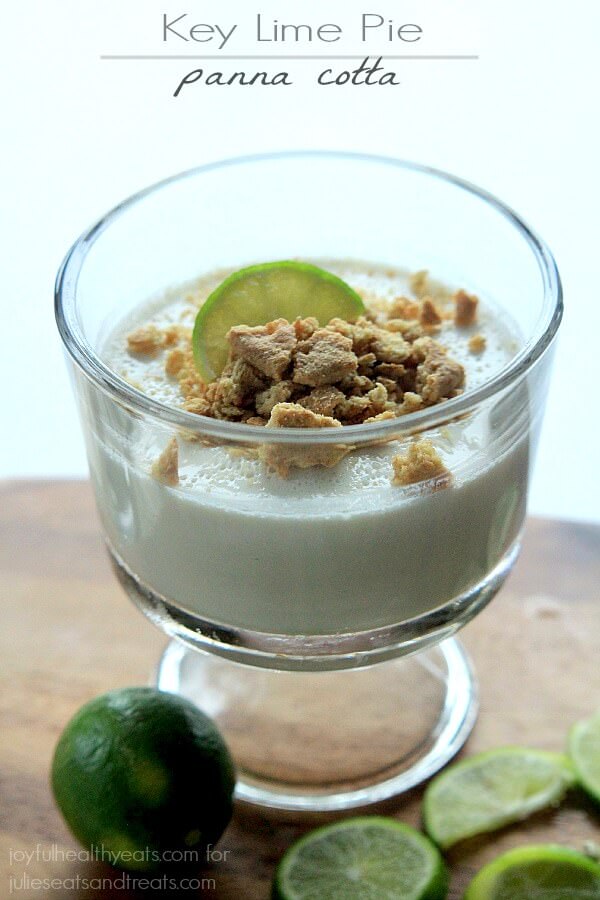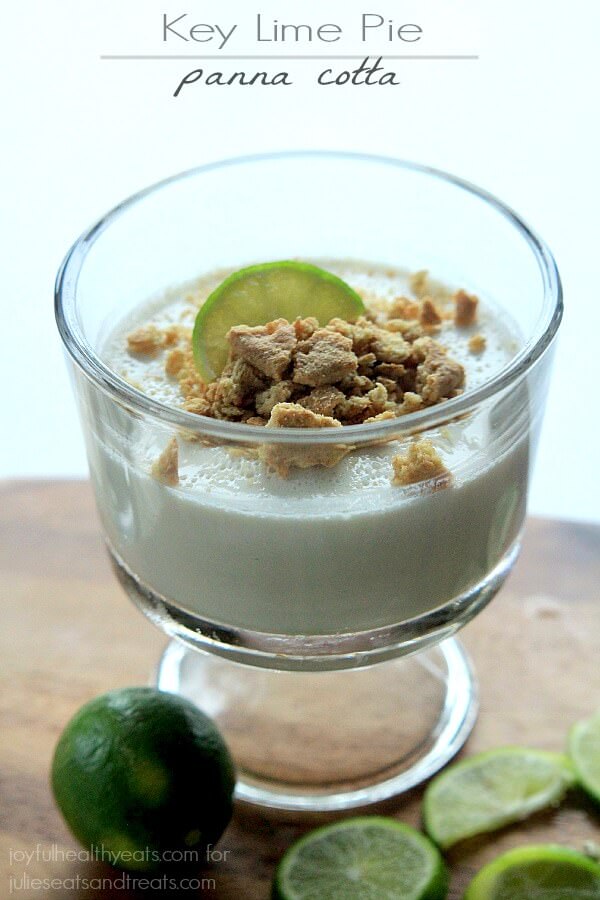 Key Lime Panna Cotta ~ Dessert never tasted so good with this guilt free treat made with coconut milk and finished off with crunchy Graham Crackers.
Saturday
Lunch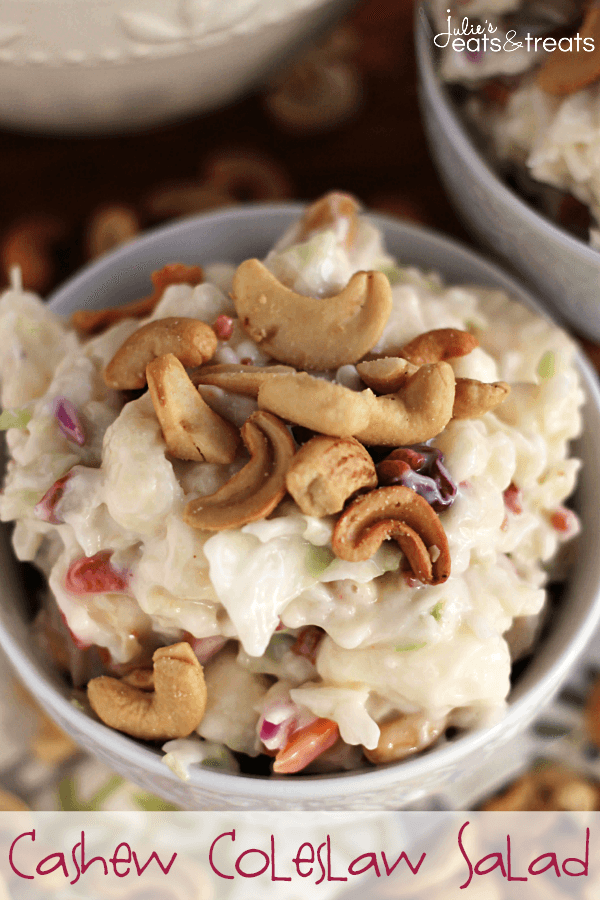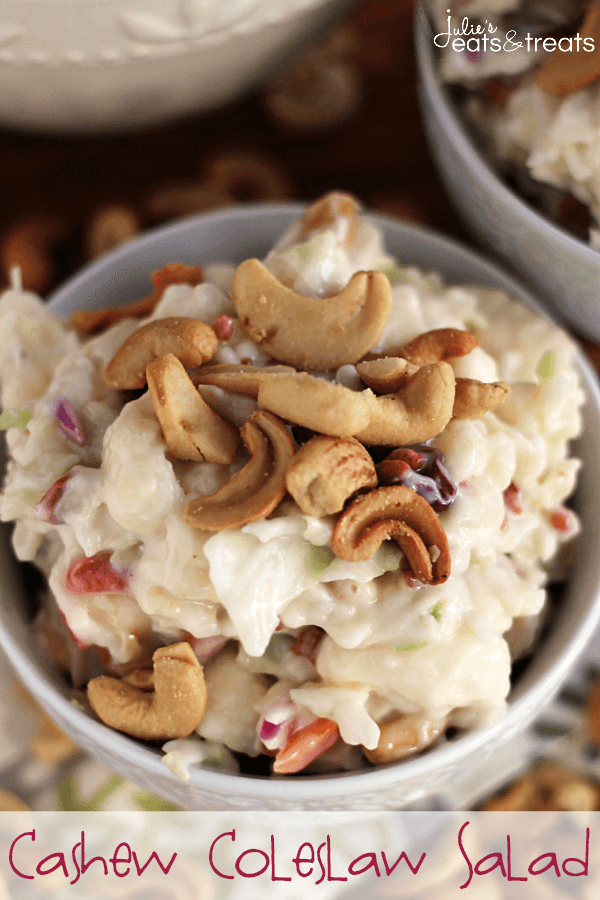 Cashew Coleslaw Salad ~ Creamy Coleslaw Loaded with Cauliflower, Cashews and Bacos!
Supper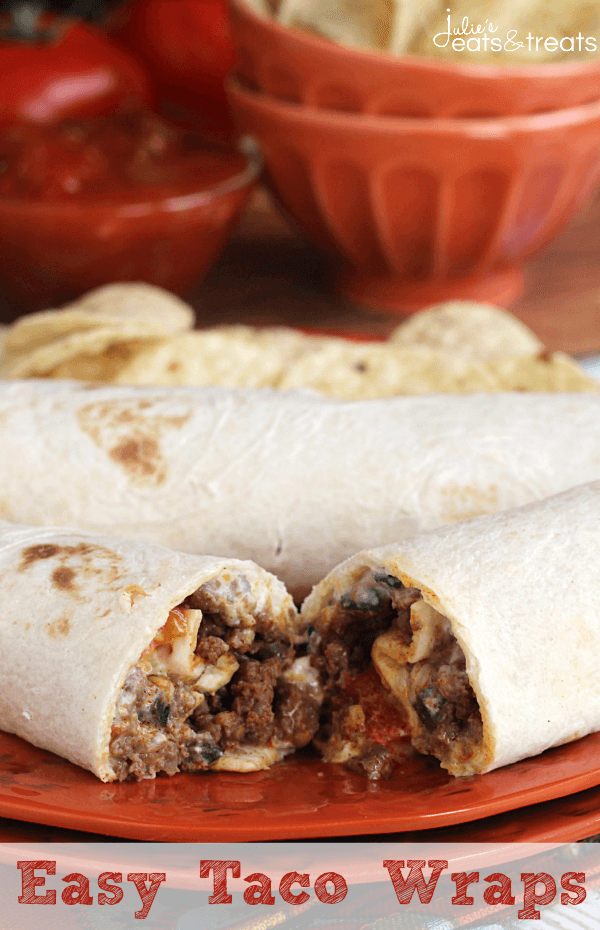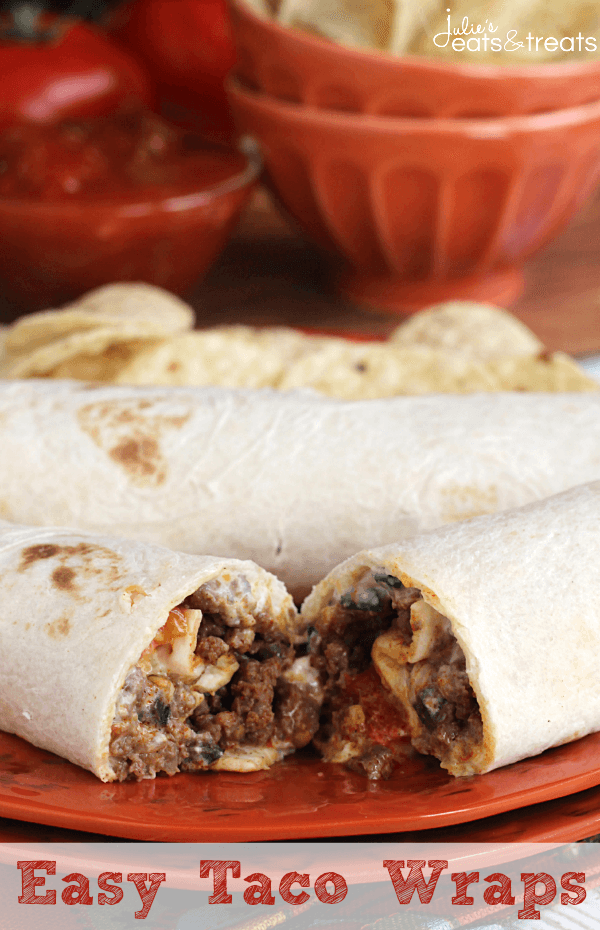 Easy Taco Wraps ~ Stuffed with Cream Cheese, Black Olives, Green Chiles, Tomatoes, Taco Meat & Cheese!
Sunday
Breakfast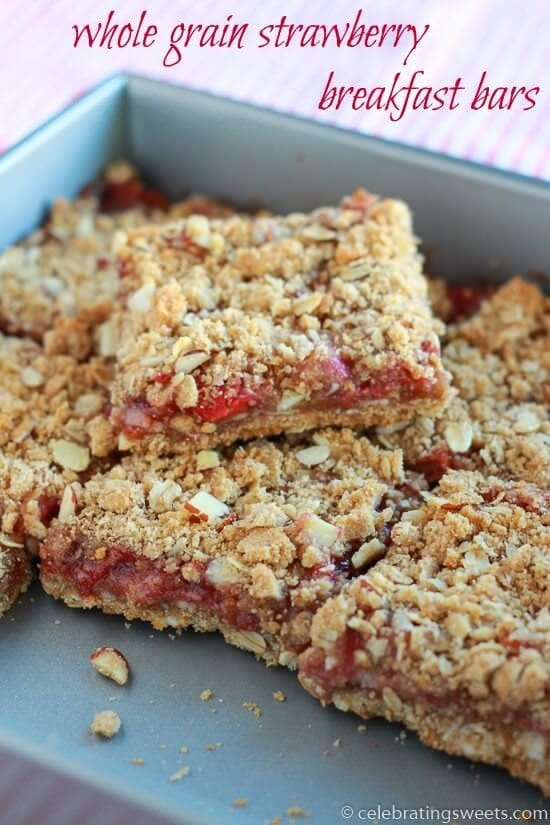 Whole Grain Strawberry Breakfast Bars ~ Delicious & Easy whole grain oat bars filled with strawberries and topped with an almond crumble! Perfect for Breakfast or a Sweet Treat!
Supper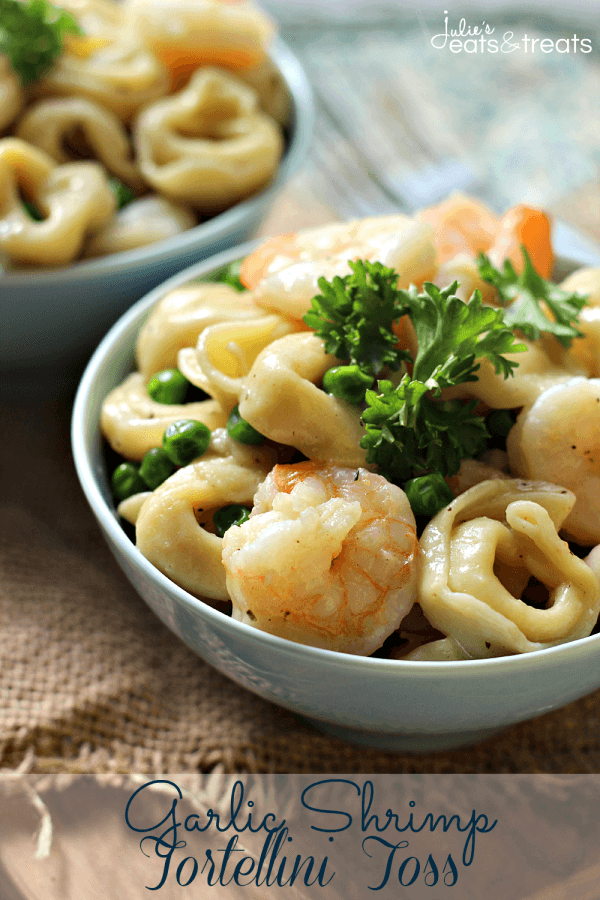 Garlic Shrimp Tortellini Toss ~ Amazing Meal Ready on the table in 20 Minutes! Loaded with Peas, Cheese Tortellini & Shrimp!