Julie's Easy Meal Plans ~ Simple every day meals for the busy family! Simple, Easy & Delicious Recipes!
Be sure to subscribe to my newsletter HERE so you never miss a new recipe!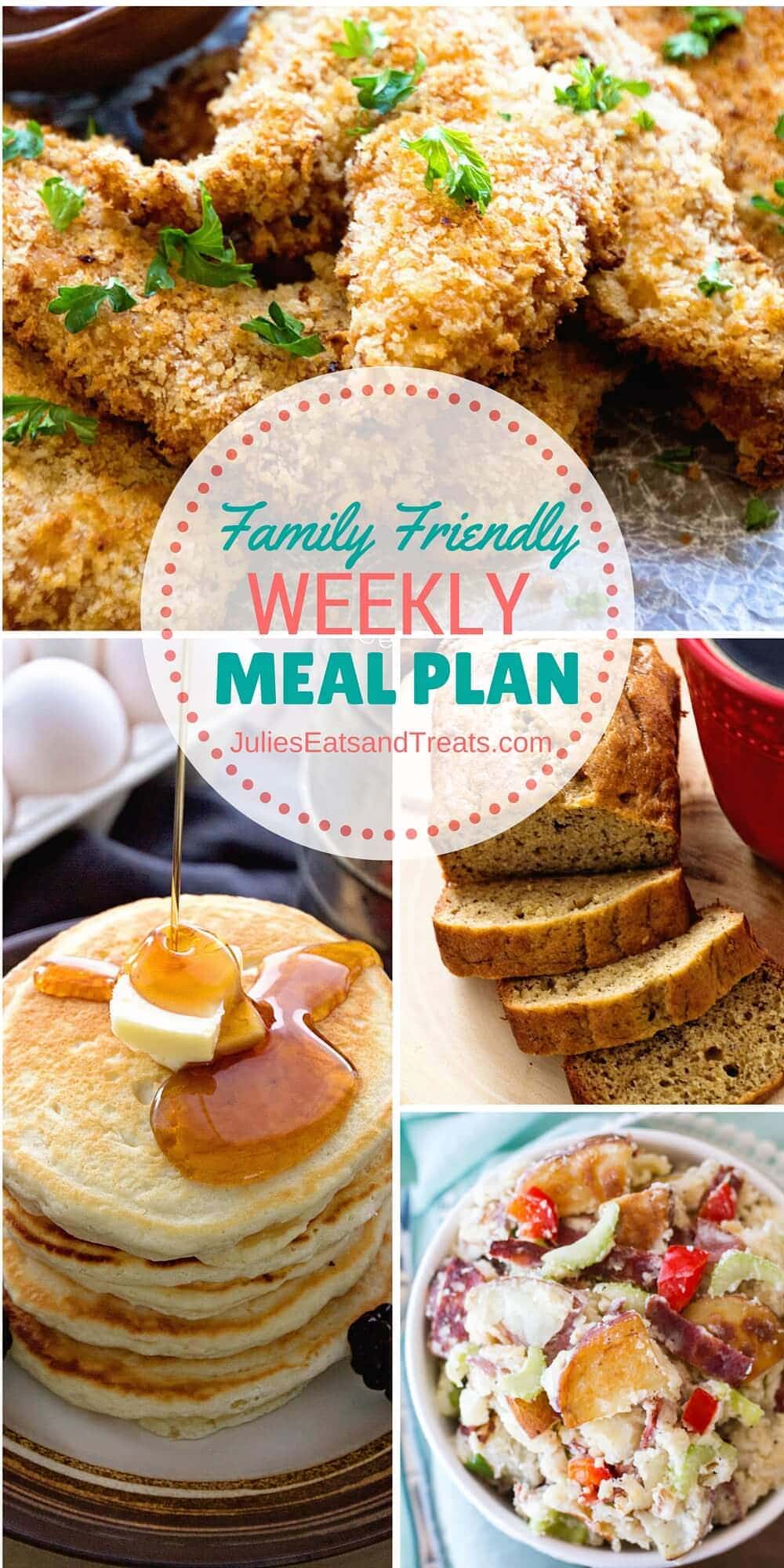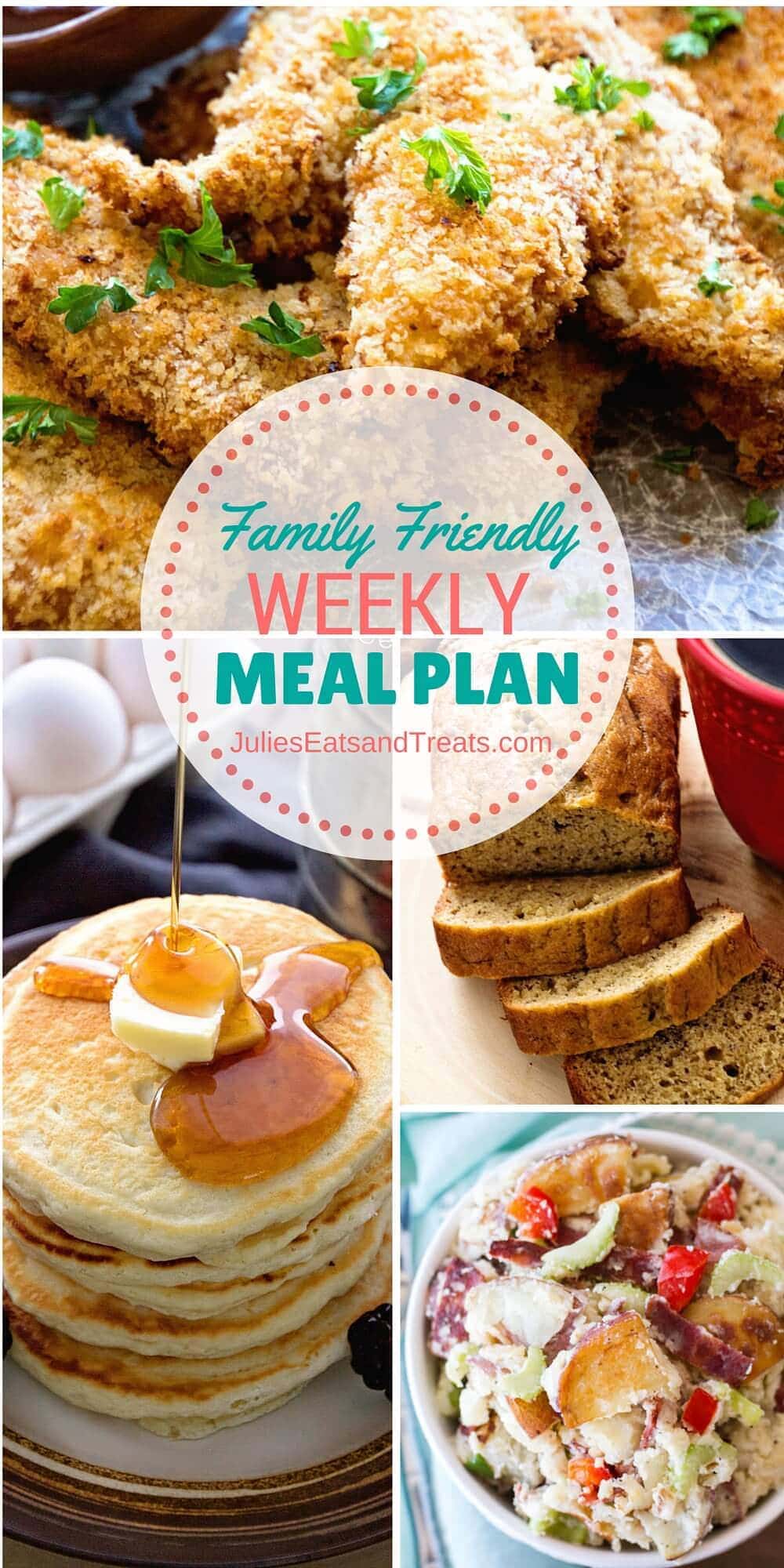 I'm currently in a food coma. Send help. Now.
It's the husband's 30th Birthday today! As in Wednesday because obviously I'm writing this before you read this post.
I've decided that calories don't count on your spouse's birthday just like they don't on yours because it only makes sense. They are like your other half right? Everyone is nodding right now in agreement because that means two days a year calories don't count. Amen to that.

MY OTHER RECIPES
I'm in a food coma due to the fact we went out for dinner with the kids and of course we started with bread with balsamic because that's what you do when you eat at an Italian restaurant right? I mean it's all about the carbs. With that in mind I loaded up on a delicious Bruschetta Chicken Linguine which was fantastic. I have a love for bruschetta so why oh why do I not have any on this blog?! After that you could have rolled me out of the restaurant but, hey, it's my hubs birthday which means free dessert. Who actually passes up a free dessert? Not me so we indulged in Dessert Nachos. Amazingness. What's not to love about deep fried tortillas dusted with cinnamon that melt in your mouth. Then topped with Vanilla Bean Ice Cream, Strawberries, Bananas and Chocolate Sauce. That's right. Wipe the drool off your computer now.
Did I mention all my kids did was eat the strawberries and bananas off the dessert nachos? I'm not claiming them.
Then Miss K came home and ate two pieces of cake.
Maybe she is my kid….
Monday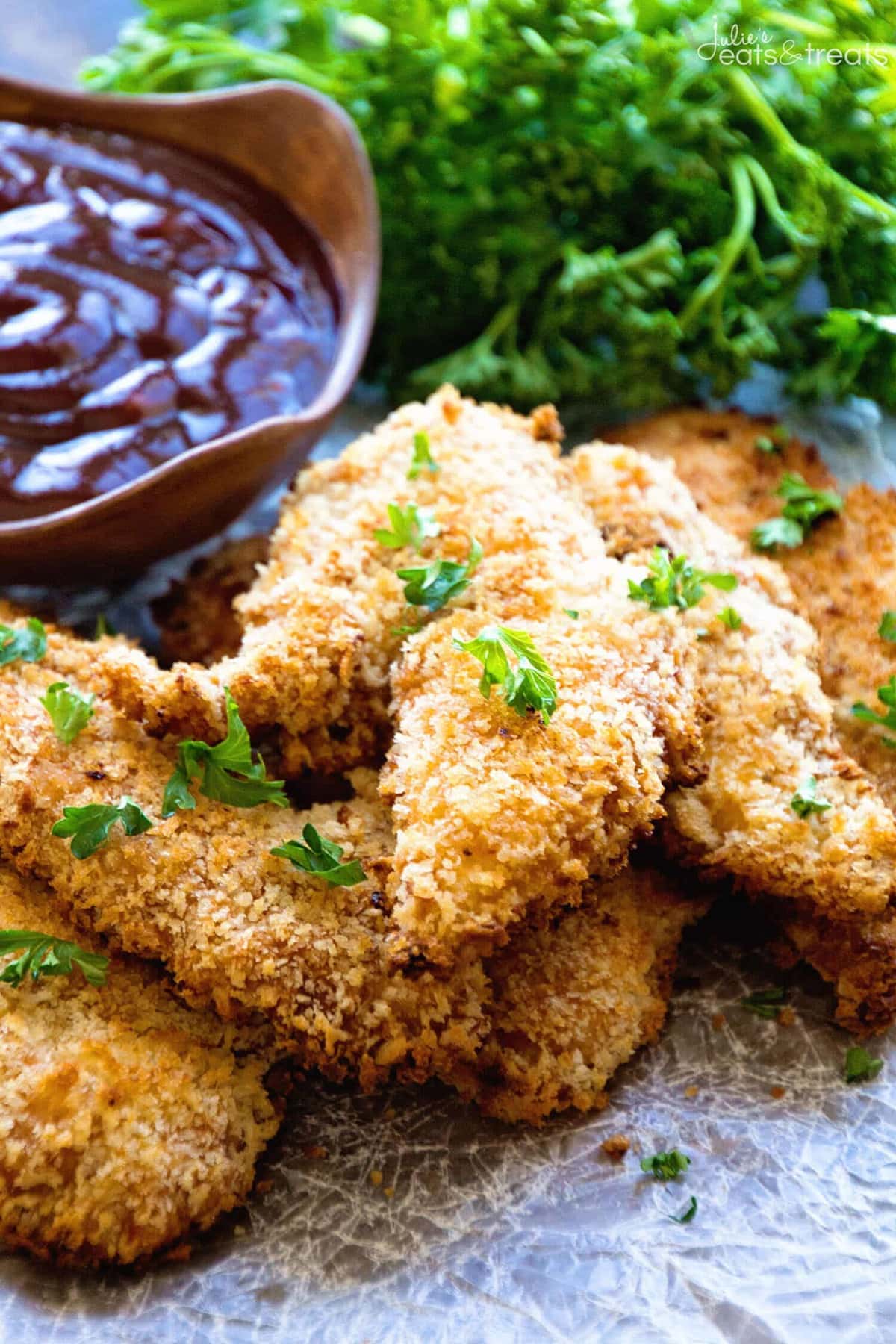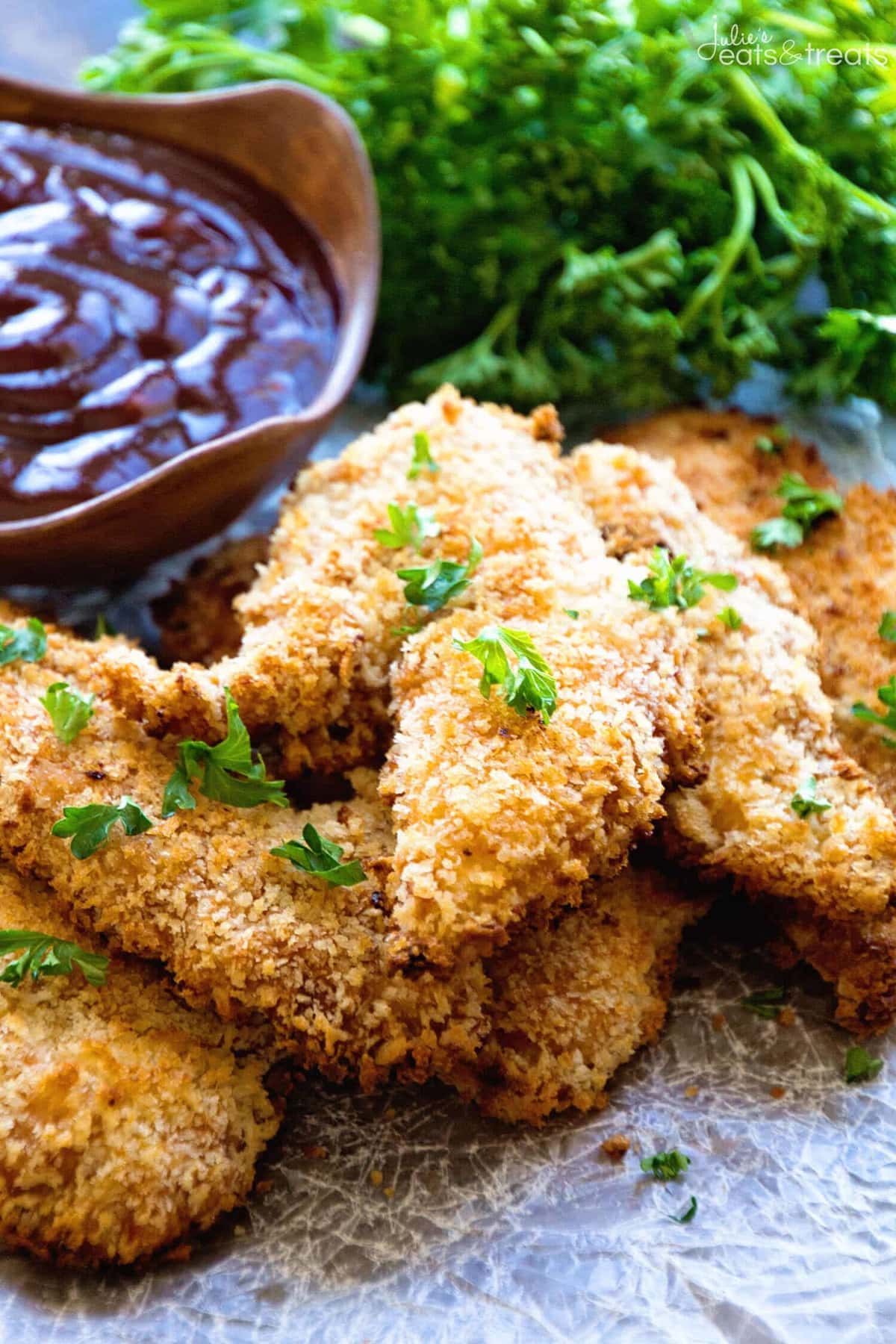 BBQ Baked Chicken Fingers Recipe ~ Homemade Chicken Fingers that are Marinated in BBQ Sauce then Dipped in Egg and Panko Crumbs for a Delicious Homemade Chicken Finger!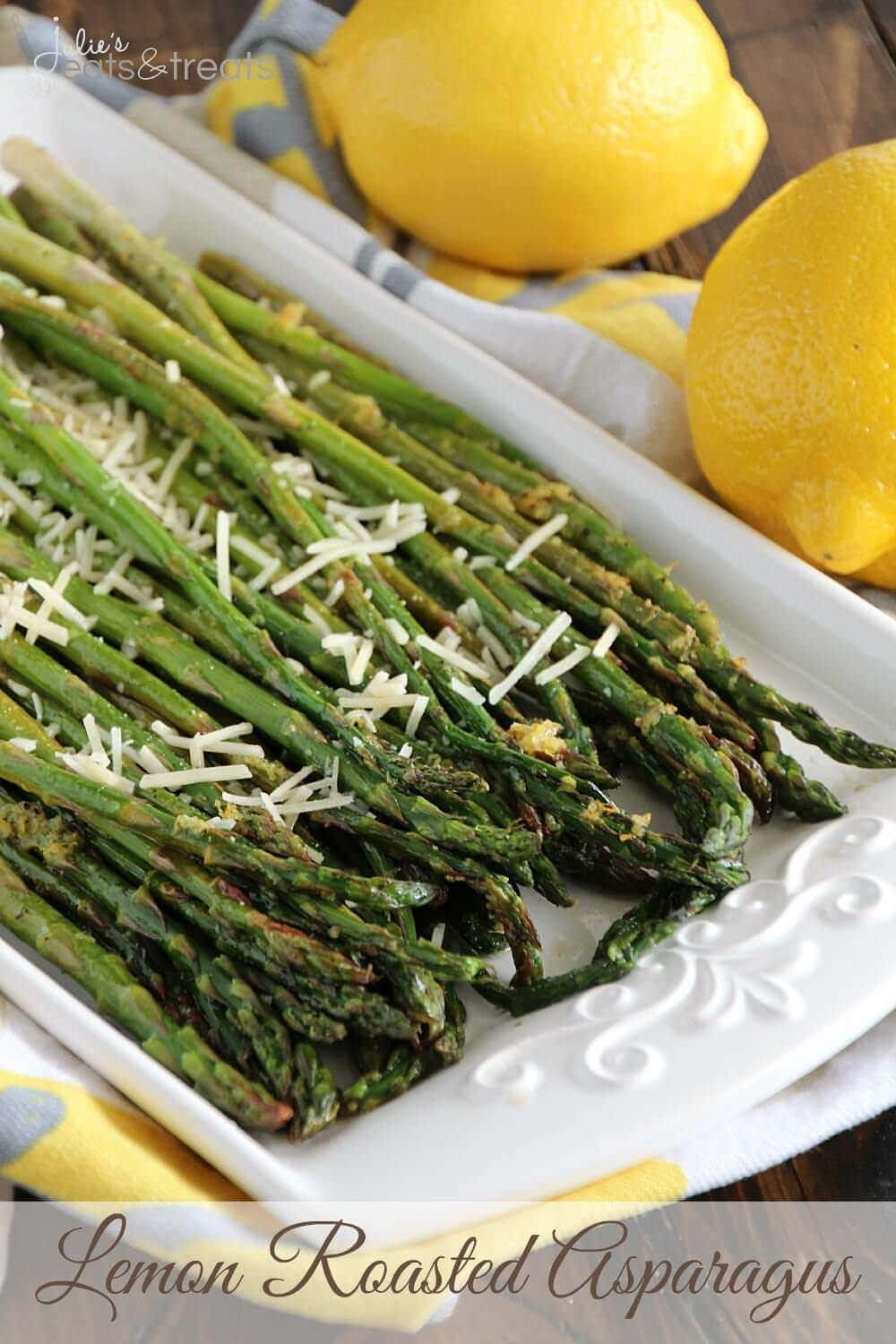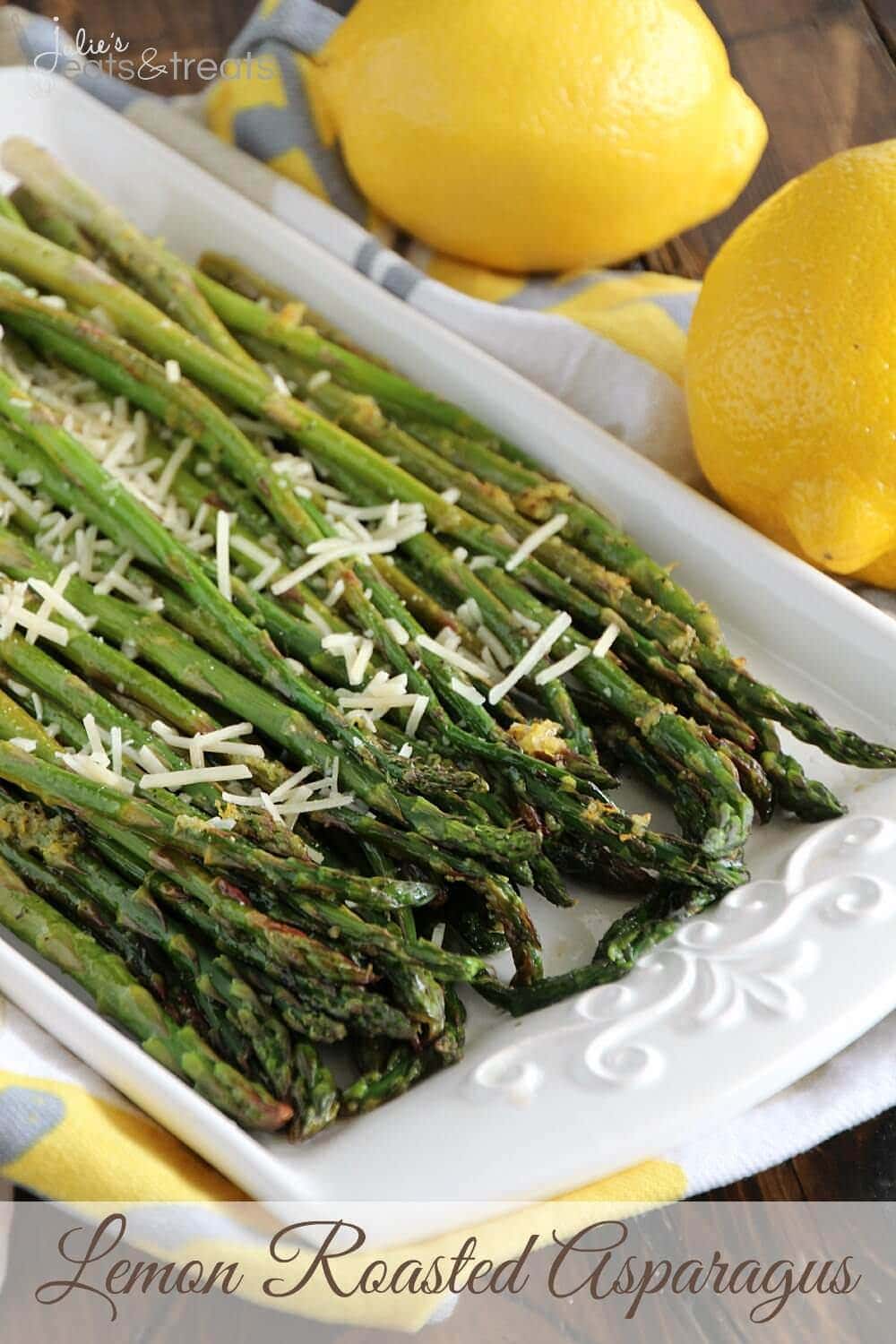 Lemon Roasted Asparagus ~ Fresh Asparagus Roasted in the Oven with a Lemon Drizzle and Parmesan!
Tuesday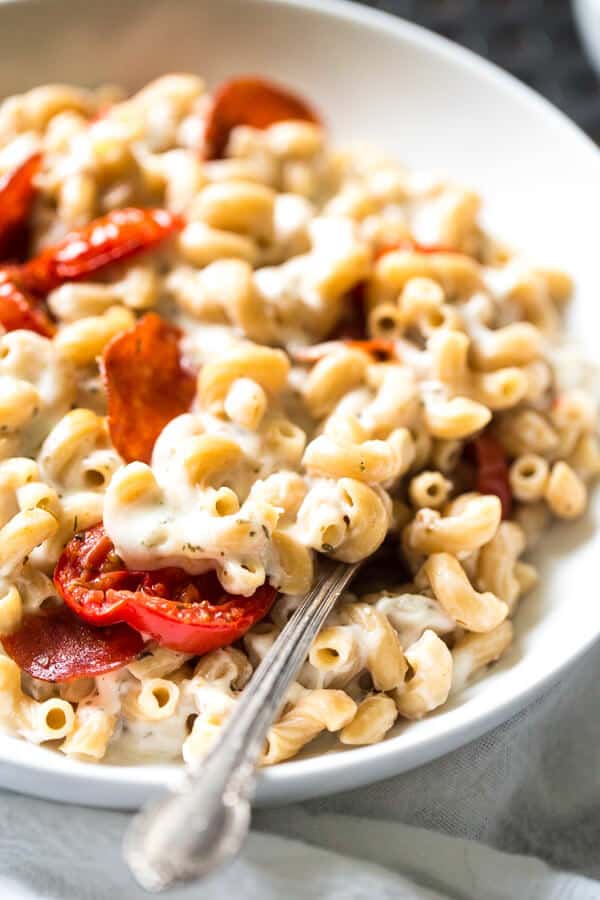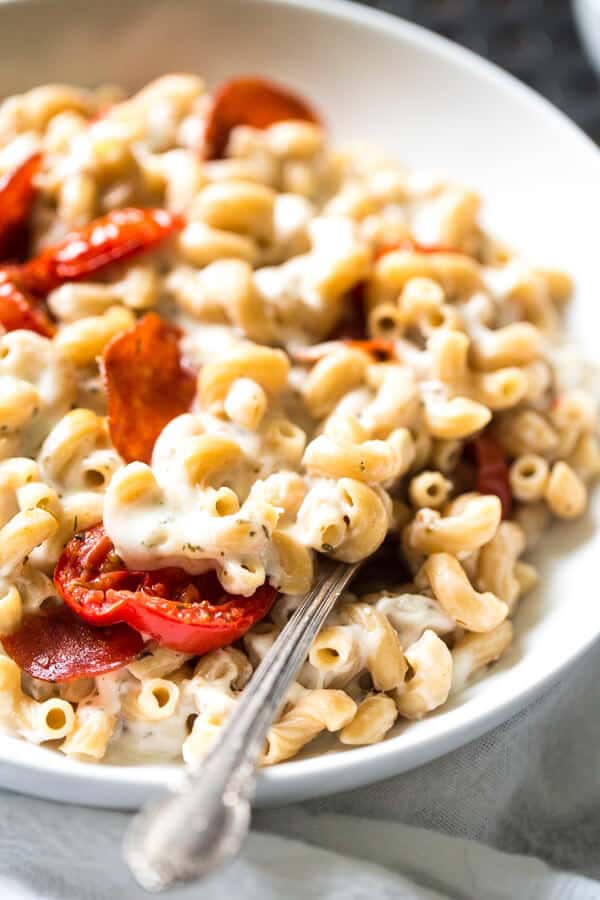 Skinny Pizza Mac N' Cheese – Two comforts food in one with this easy meal that is made with Greek Yogurt to keep it light and healthy!
Wednesday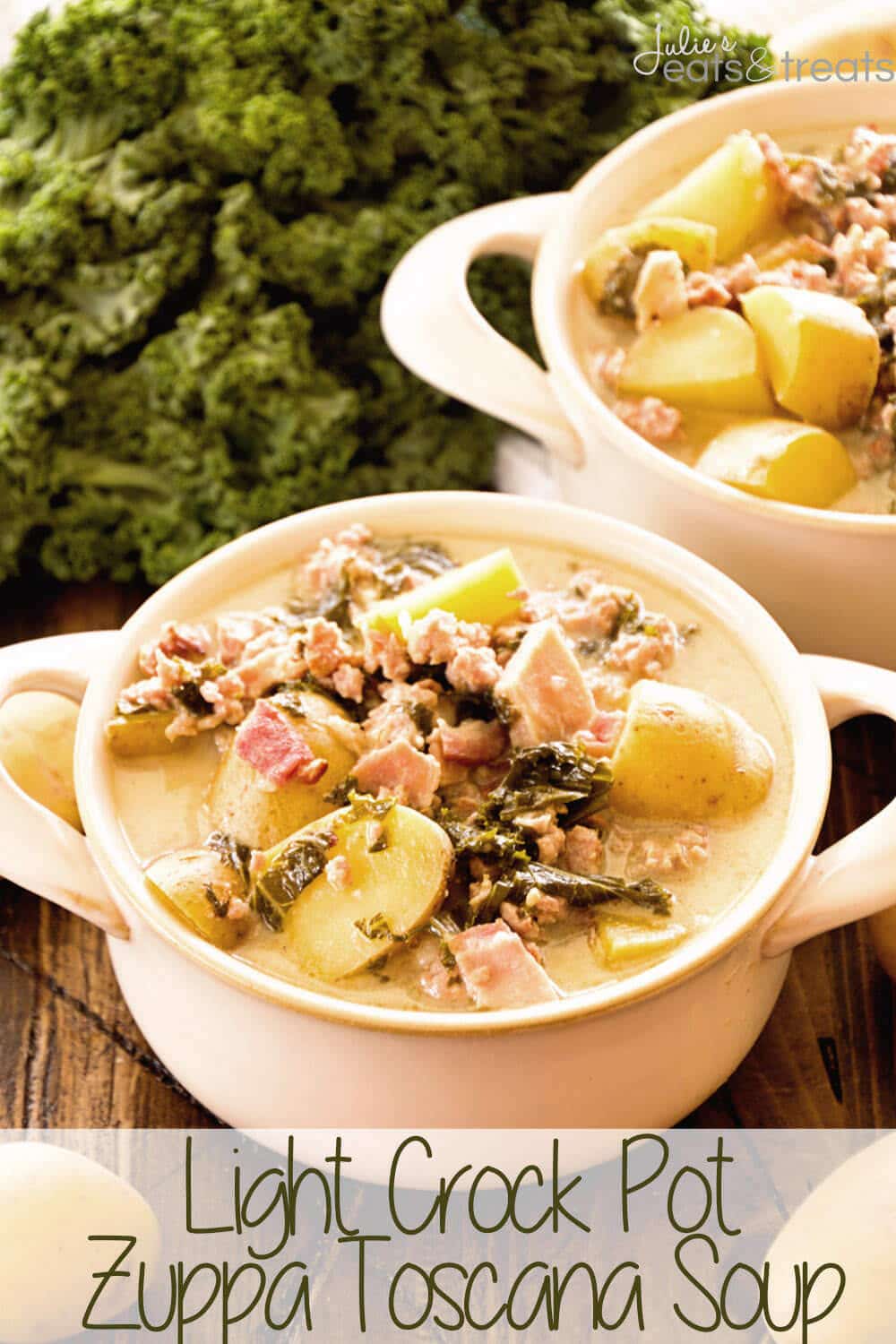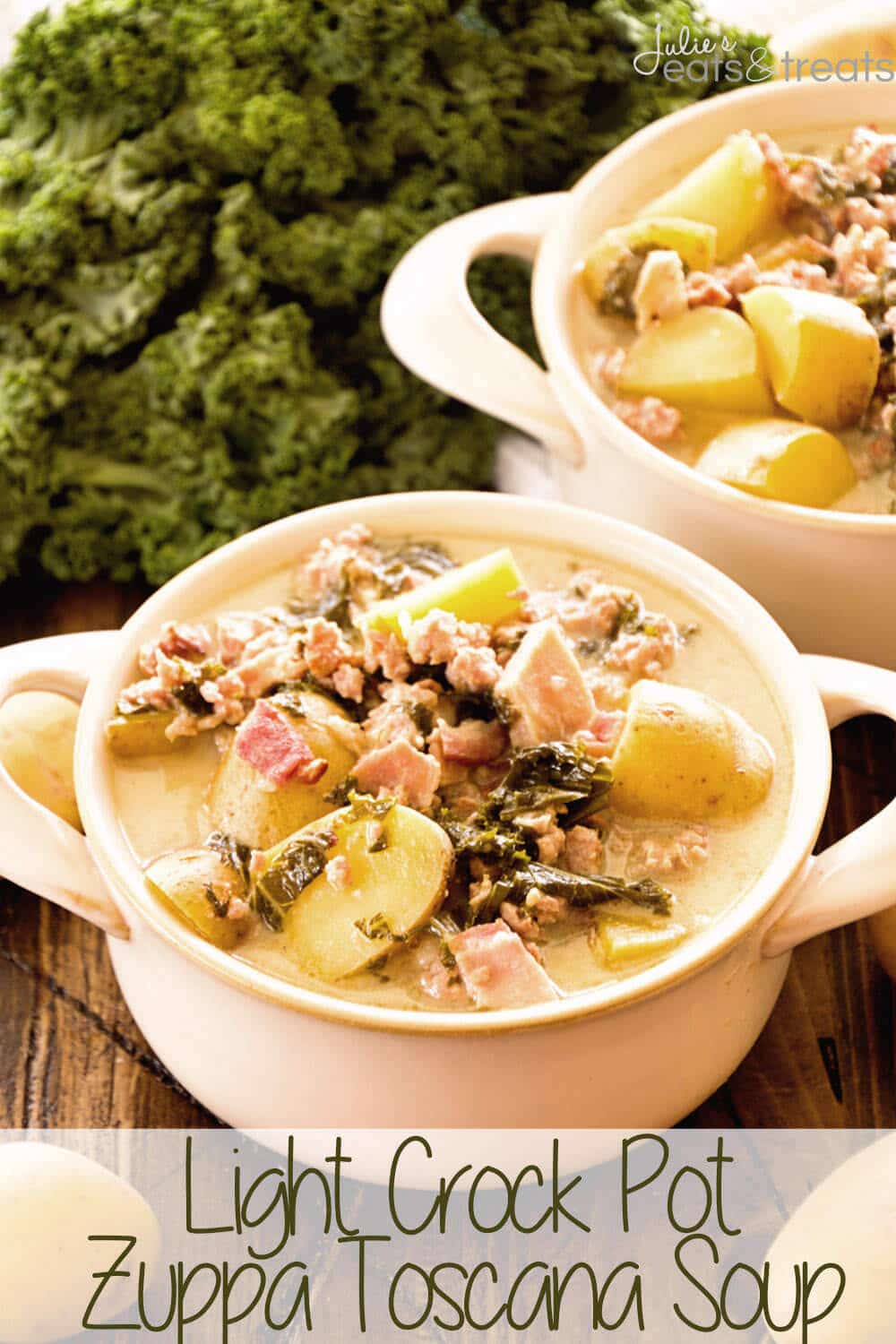 Light Crock Pot Zuppa Toscana Recipe ~ A Delicious Copy Cat Recipe of Olive Garden's Zuppa Toscana But Even Better Because It's Slow Cooked in Your Crock Pot and Lightened Up! Perfect Comfort Food Dinner!
Thursday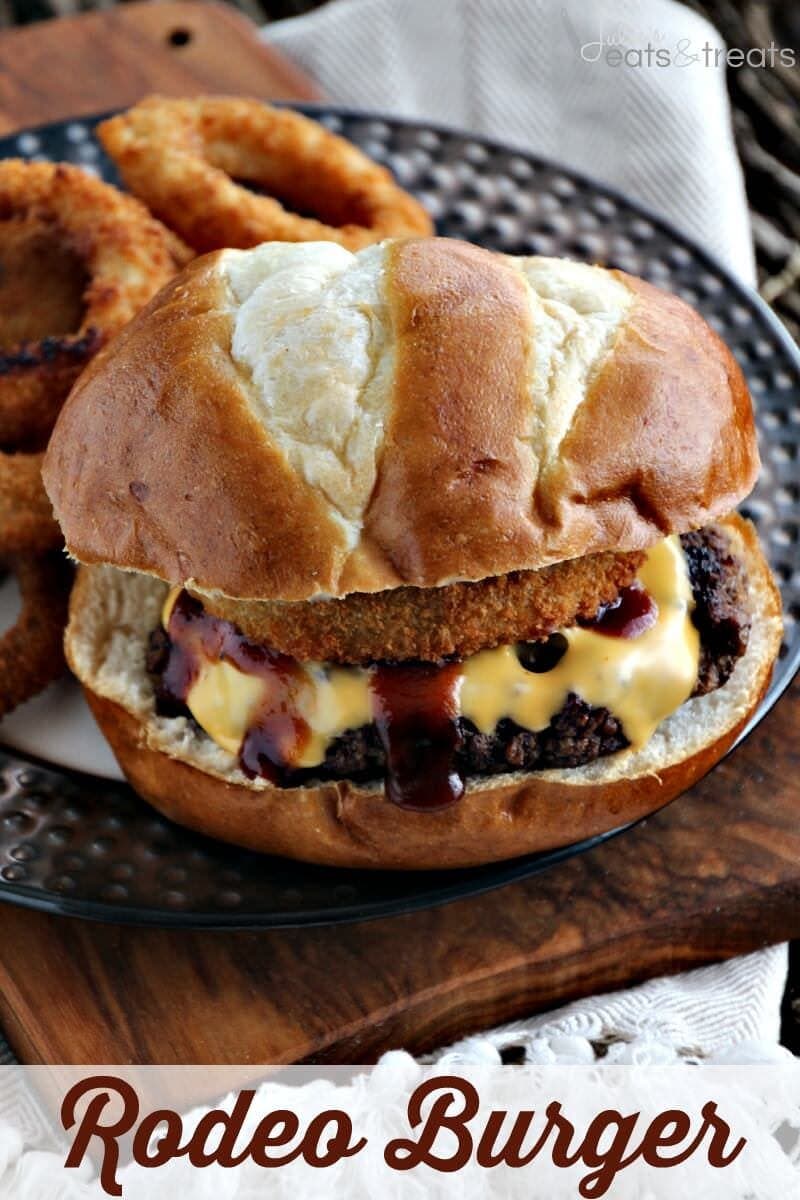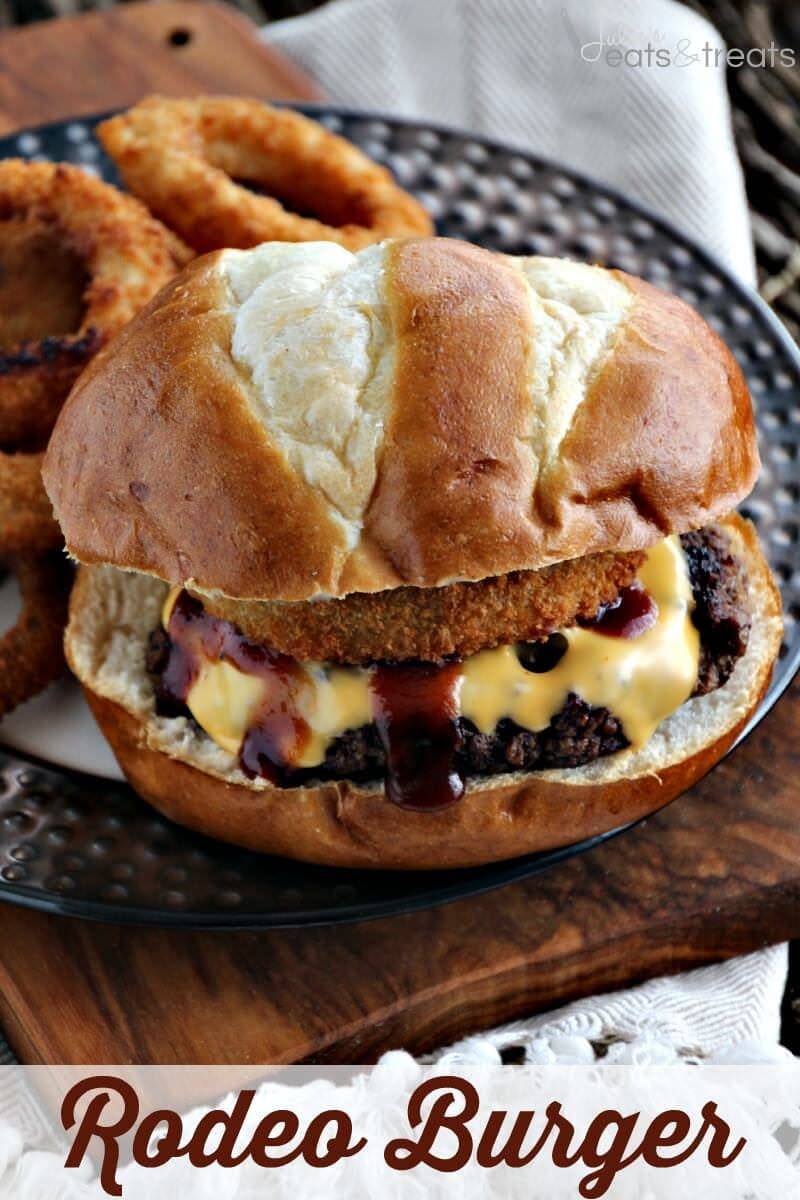 Rodeo Burgers ~ Freshly Grilled Hamburger Topped with Cheese, BBQ Sauce and an Onion Ring on a Pretzel Bun!
Friday
Supper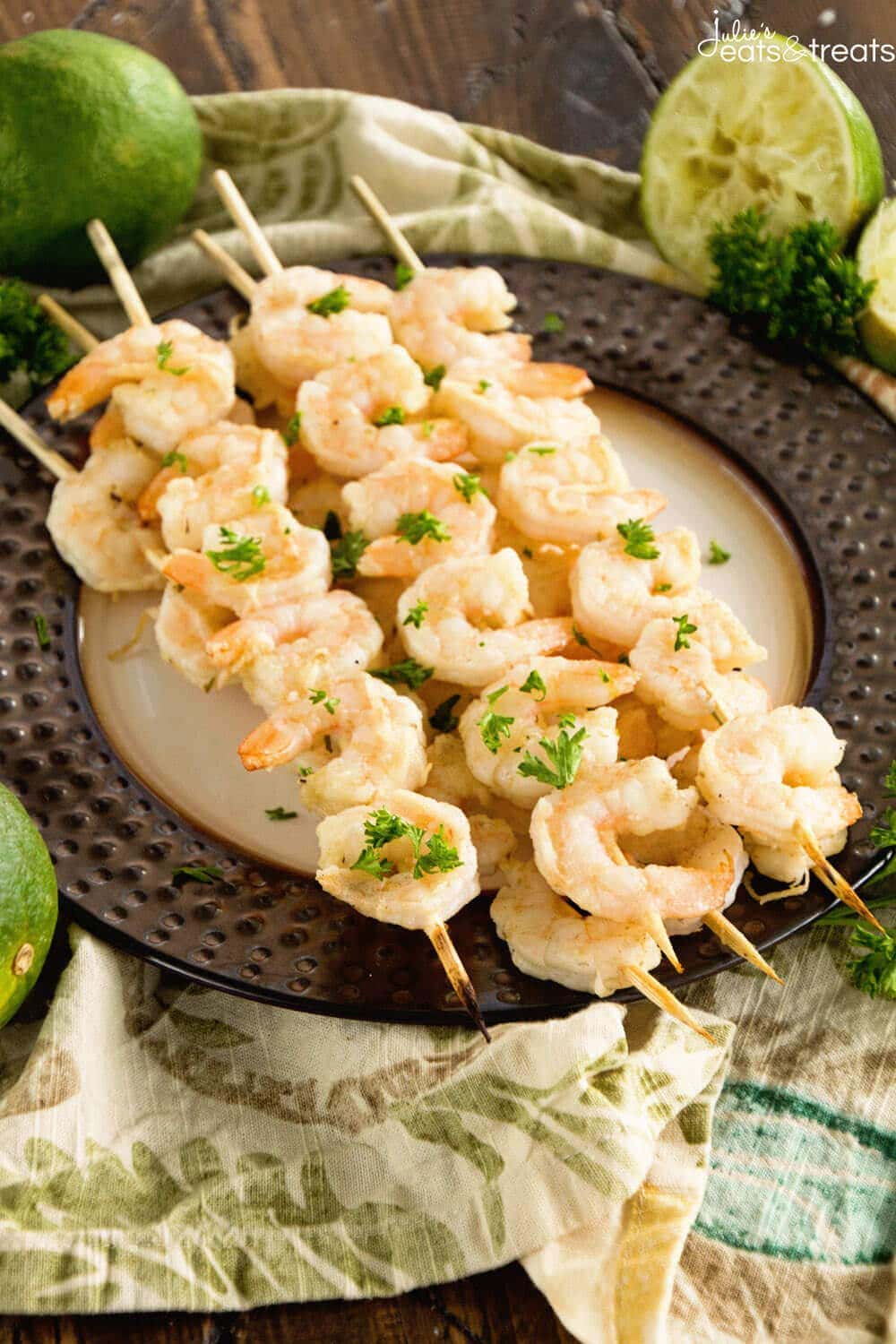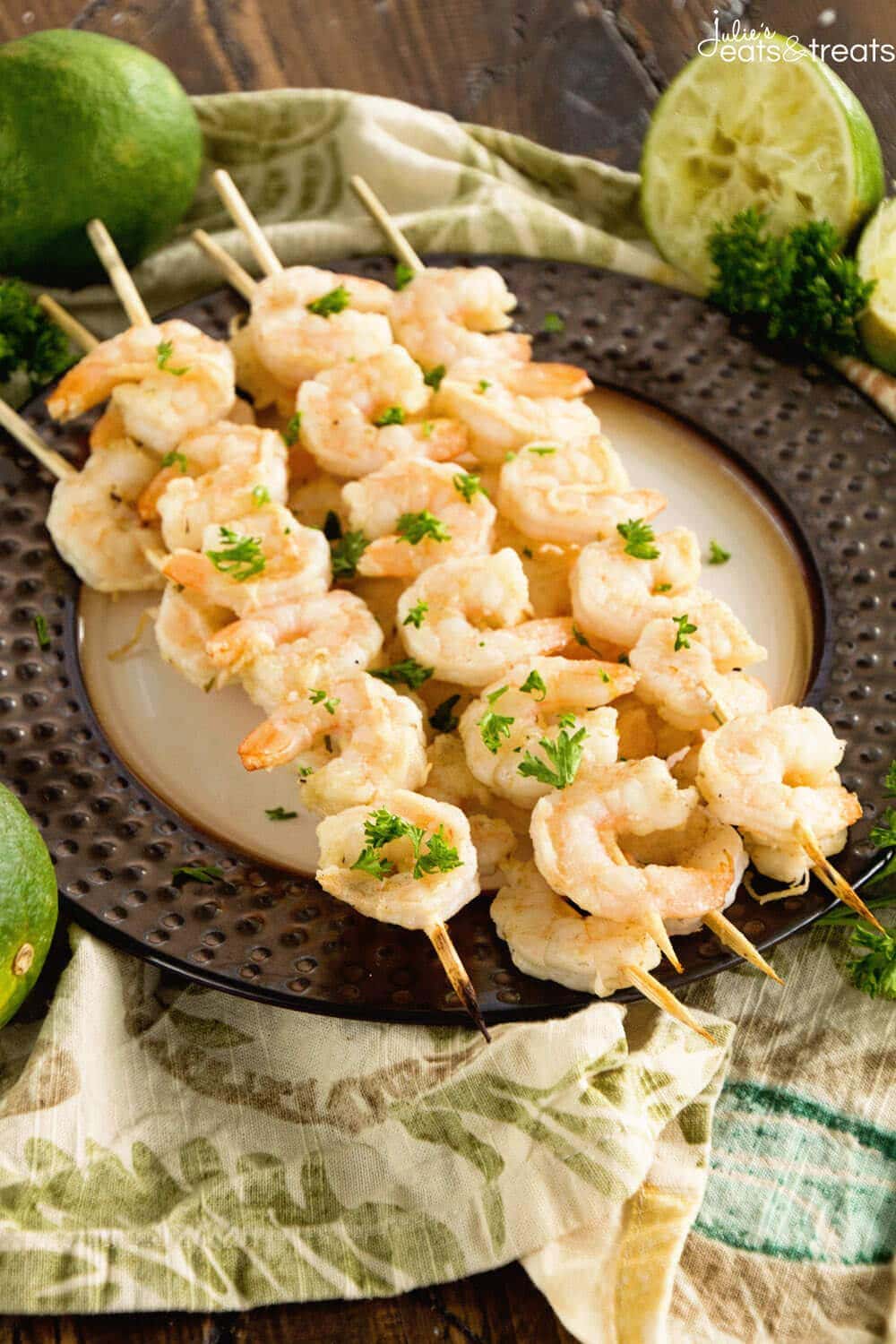 Fiesta Lime Shrimp Kebabs ~ Quick & Easy Recipe! Shrimp Kebabs Marinated in Lime Juice and Seasonings then Grilled to Perfect!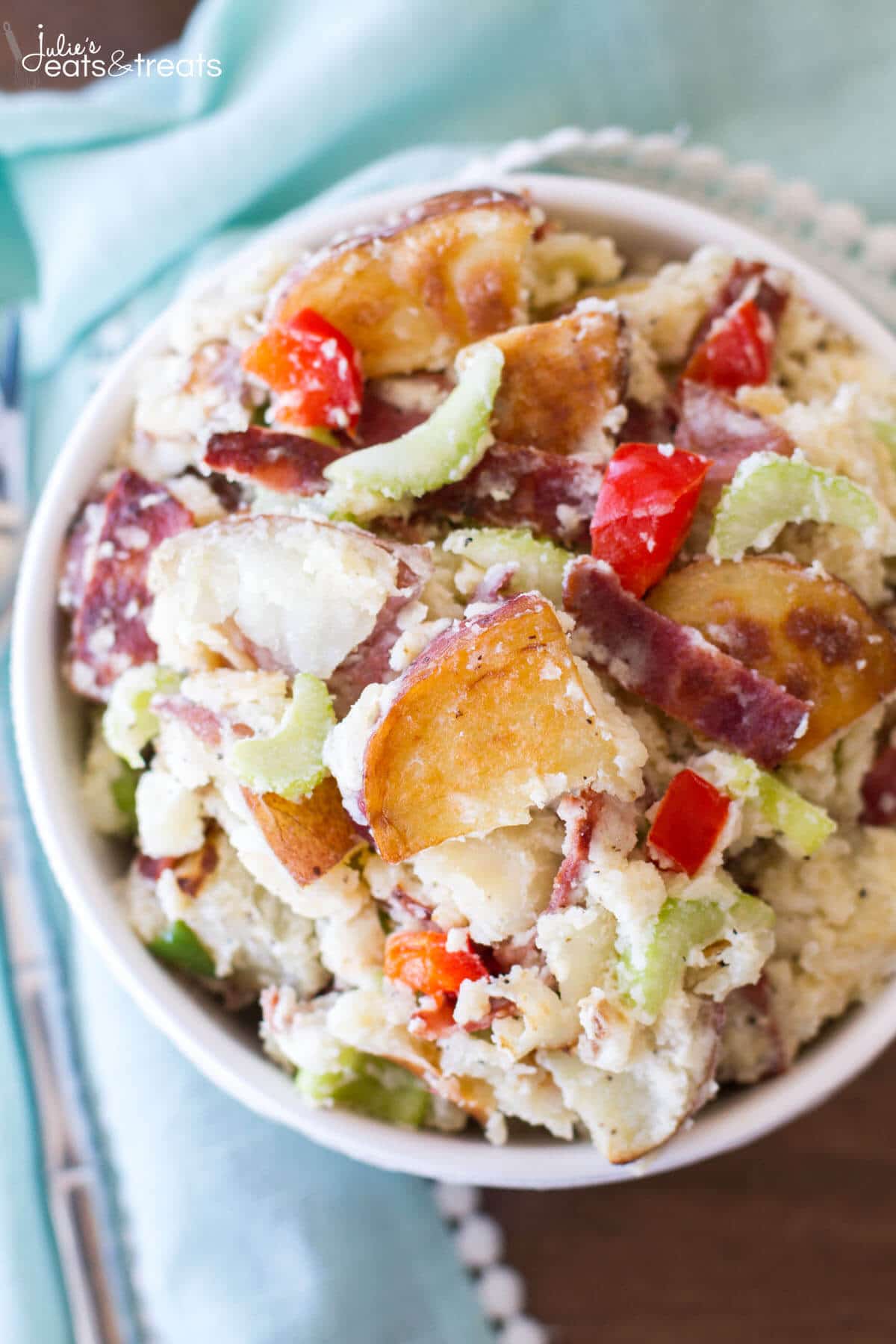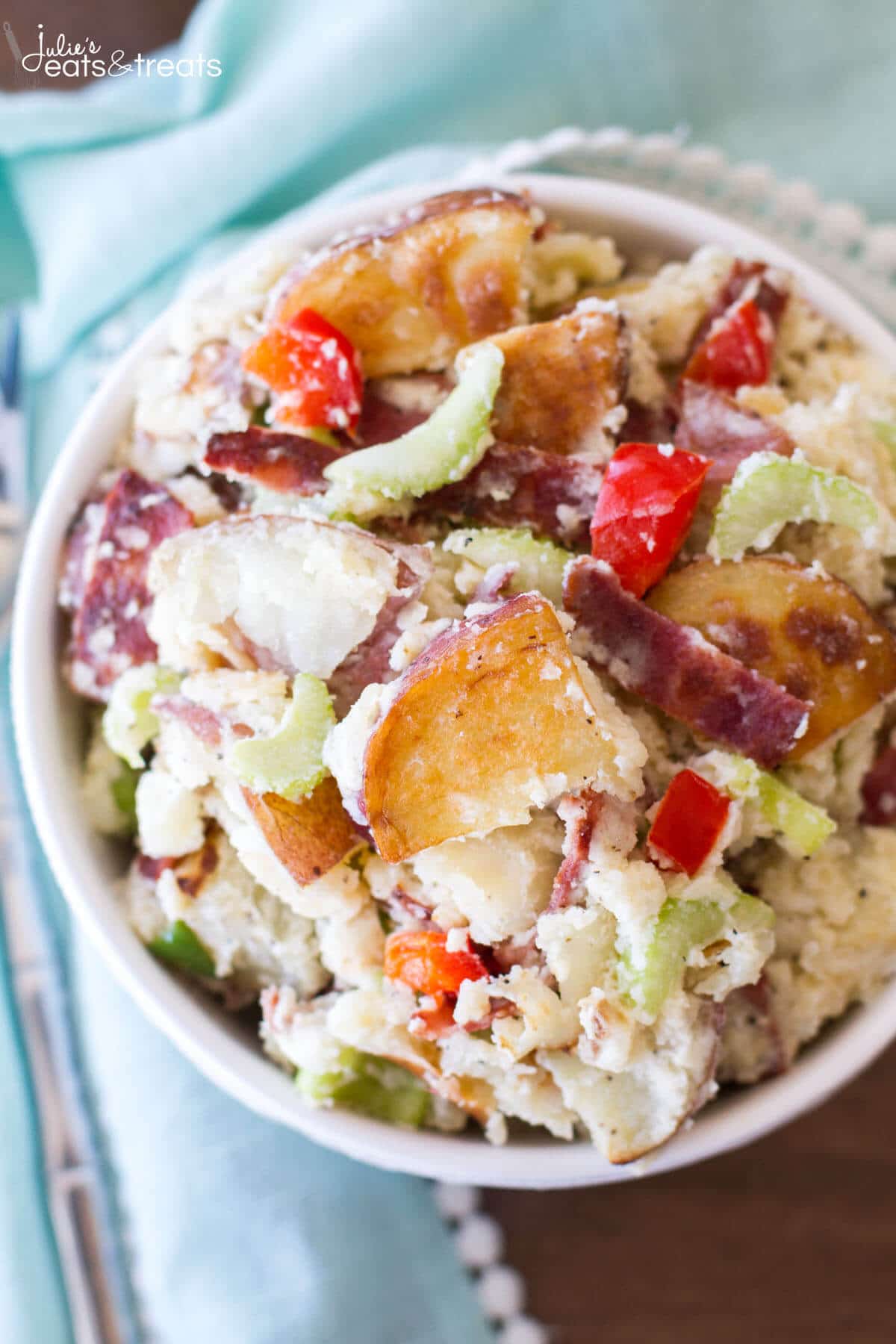 Roasted Red Potato Salad ~ This simple potato salad recipe is full of flavor and easily customizable! With roasted red potatoes, bacon, and grilled peppers, this potato salad is irresistible!
Treat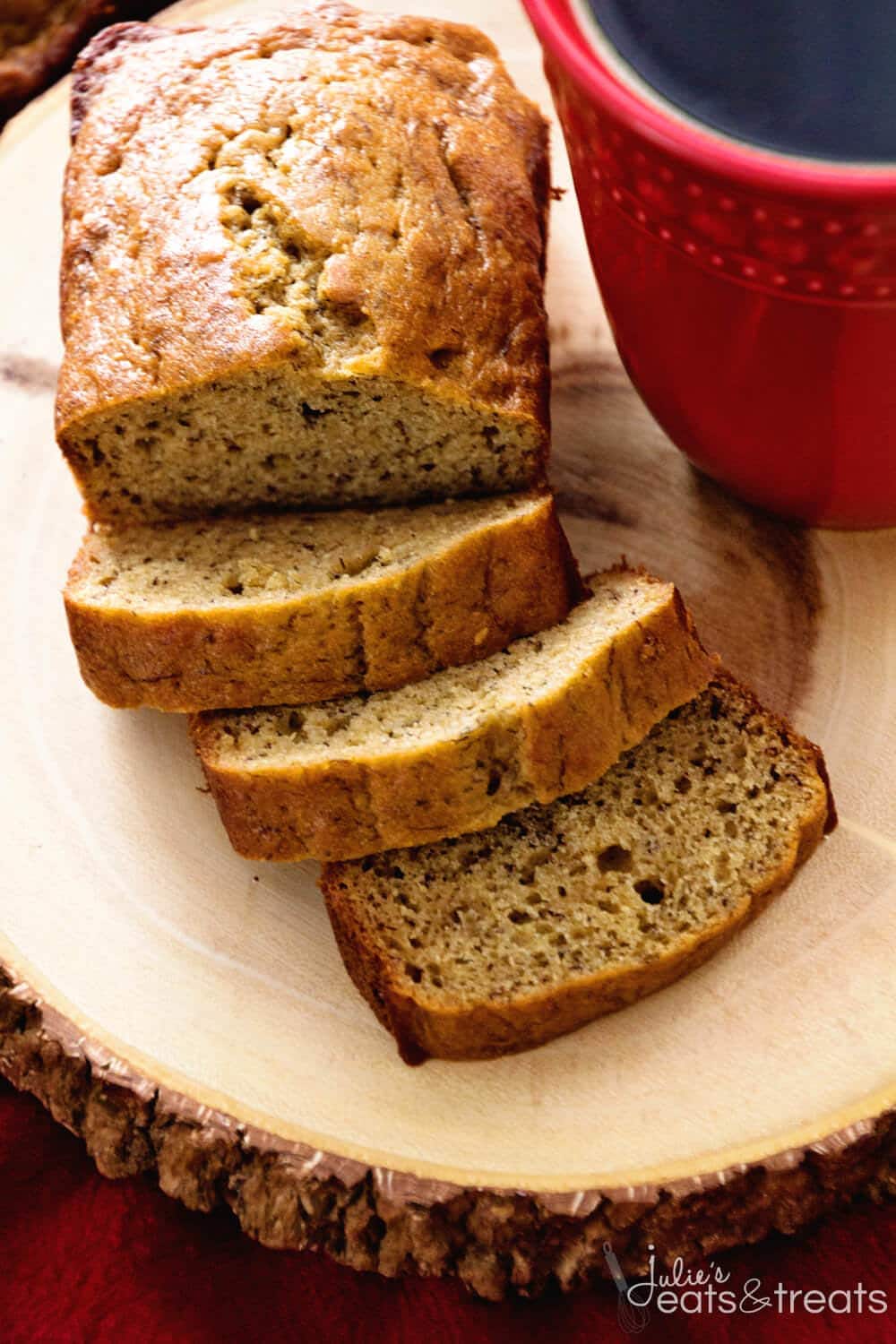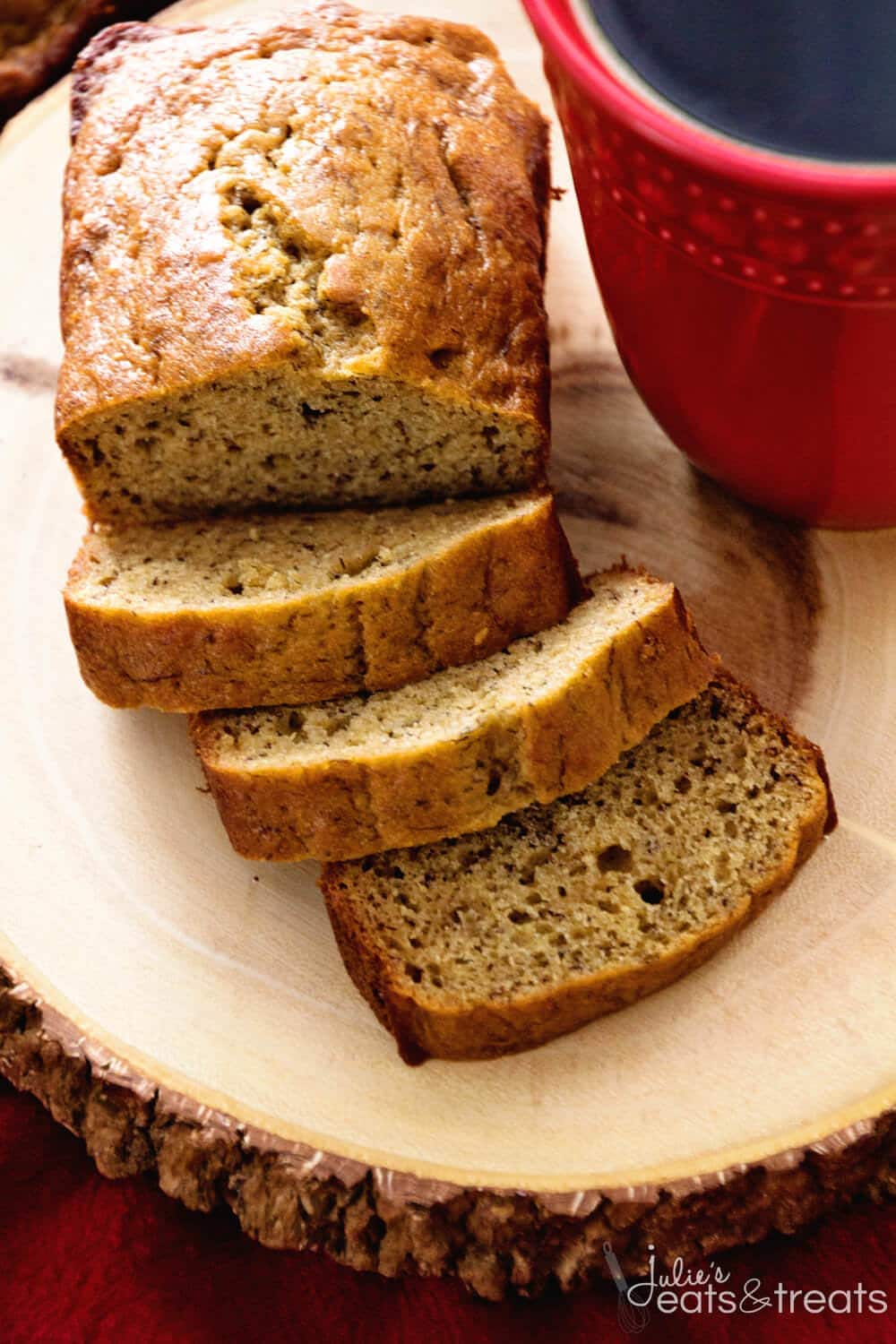 Healthy Banana Bread Recipe ~ Delicious Mini Banana Bread Loaves that are Lightened Up with Coconut Oil, Whole Wheat Flour and Truvia! Moist, Easy and Delicious Banana Bread!
Saturday
Lunch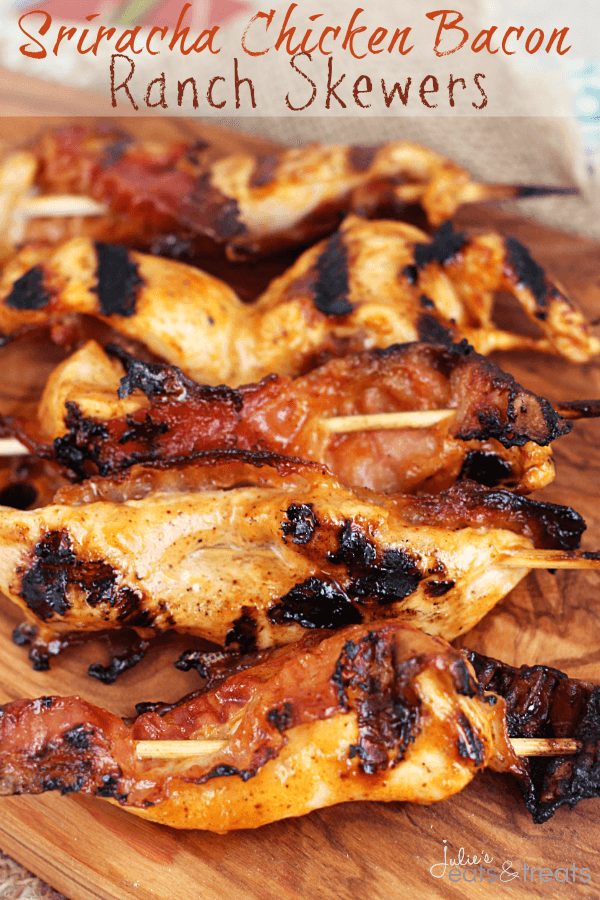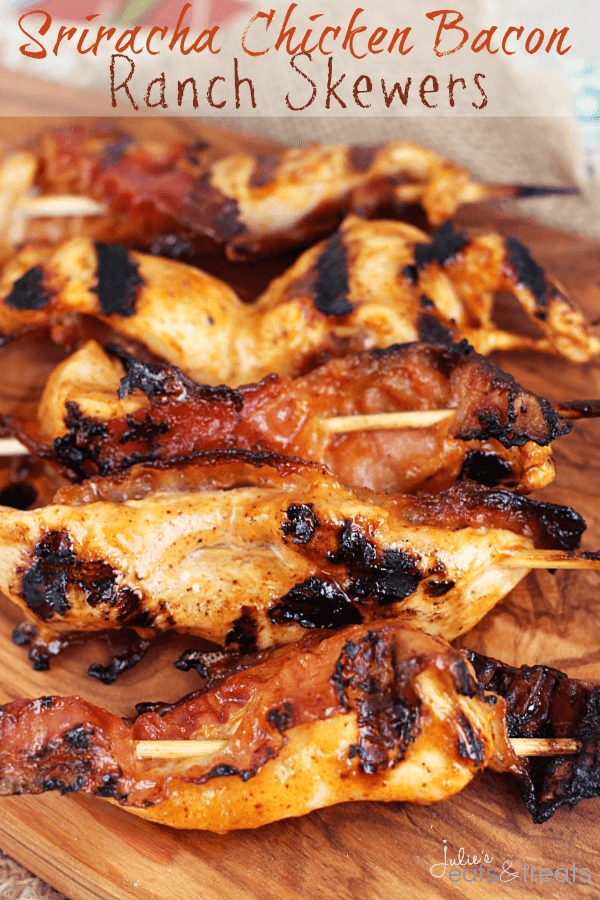 Sriracha Chicken Bacon Ranch Skewers ~ Chicken Marinated in Bacon Ranch and Kicked up with Sriracha then Grilled on Skewers with Bacon!
Supper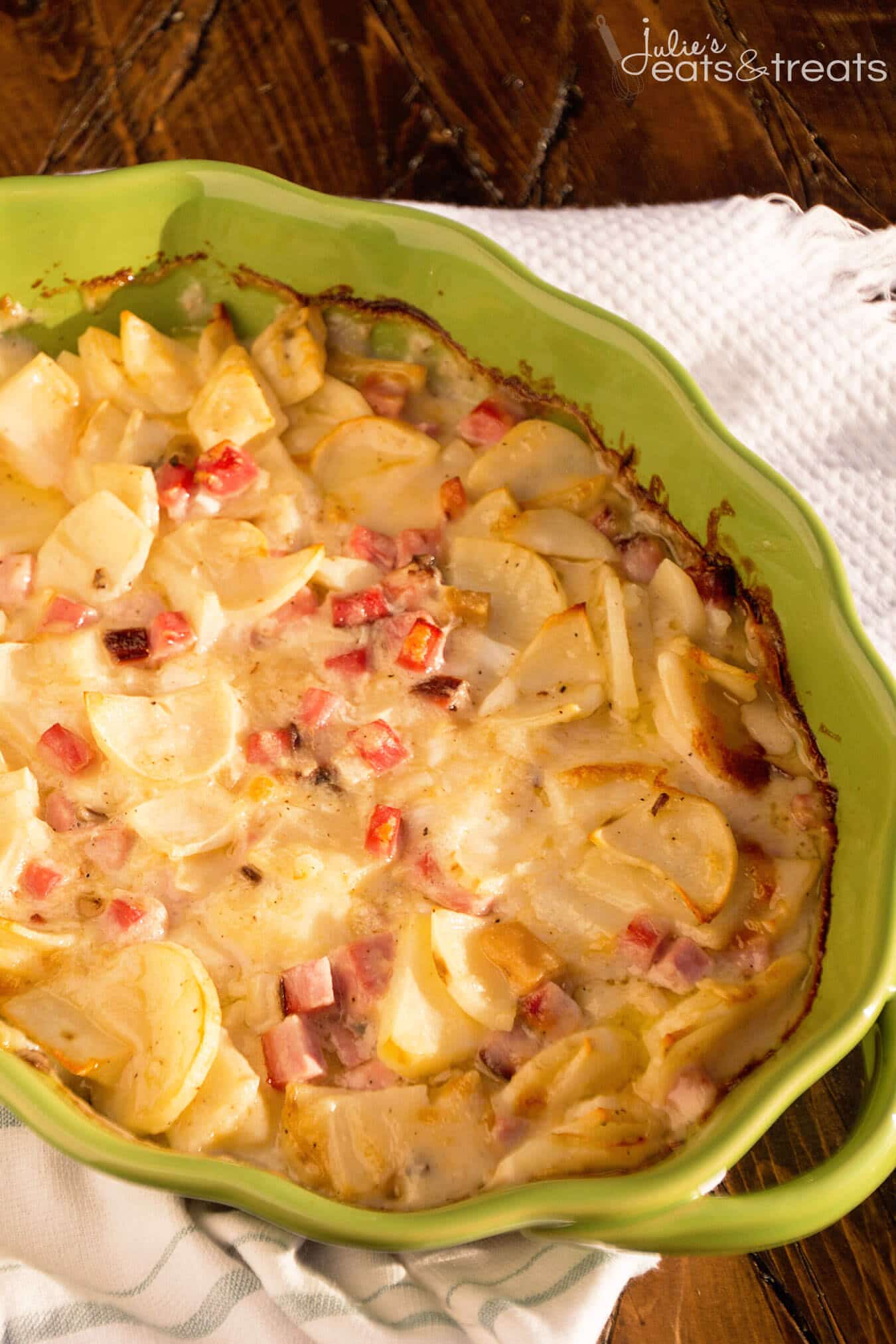 Scalloped Potatoes with Ham & Cheese ~ Delicious, Homemade Scalloped Potatoes Layered with Ham & Cheese! The Perfect Comfort Food Dinner!
Sunday
Breakfast
Easy Homemade Pancakes Recipe ~ Light, Fluffy, Delicious Pancakes Recipe Made with Pantry Staples that You Will Have in your House! Never go back to Pancake Mix!
Supper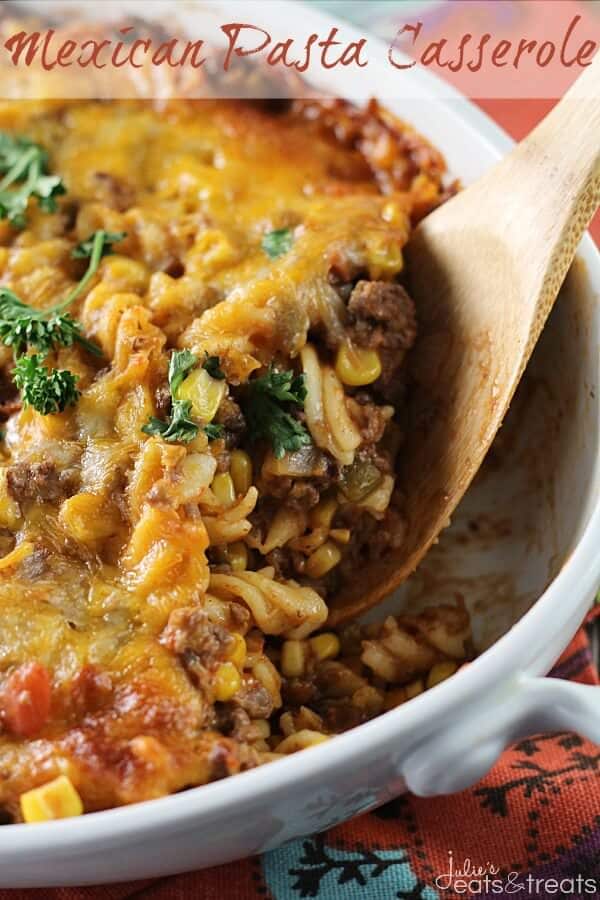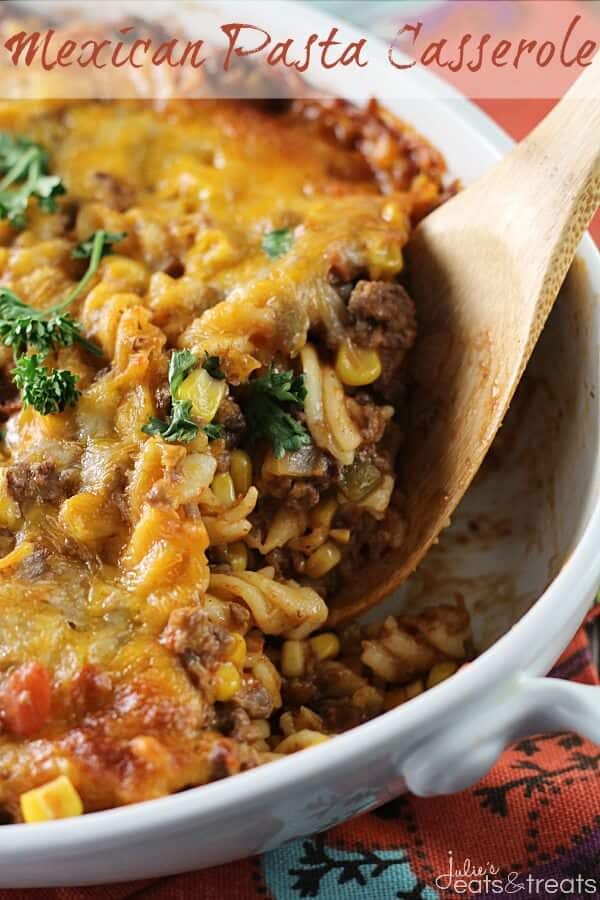 Mexican Pasta Casserole ~ Easy Casserole Loaded with Pasta, Beef, Salsa, Corn and Mexican Cheese!