Thanksgiving Desserts include more than just pumpkin pie! Although, that quintessential pie is amazing we love to mix it up with other pies like Pecan Pie or Apple Pie. If you don't like pie at all, then make a delicious and easy Pumpkin Angel Food Cake, Earthquake Pumpkin Cake, Better Than Sex Cake or one of the other quick and easy desserts listed below.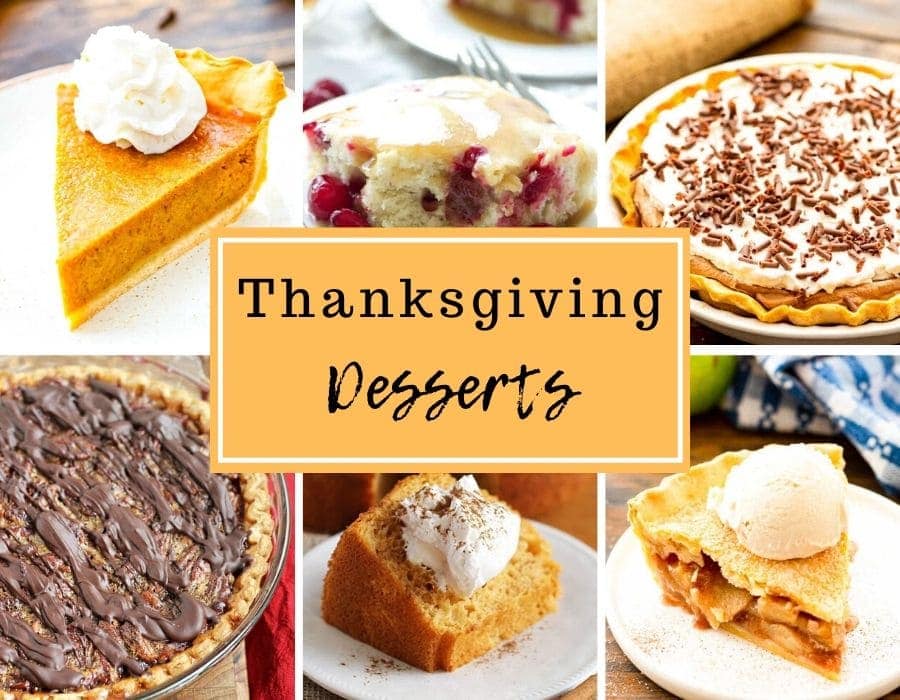 Easy Thanksgiving Desserts!
Thanksgiving is a holiday all about food in my opinion! Sure, we love the Turkey, Mashed Potatoes, Stuffing and everything that goes with it, but make sure you save room for Thanksgiving Desserts.
After the main event it's time to break out the desserts. Make sure your dessert table is filled with more than just pies, even though we love them!
Even if you go overboard on the main meal you can set out a table filled with desserts so your friends and family can help themselves through out the day.
All the desserts included are quick and easy so anyone can make them and bring them to Thanksgiving or for when you are hosting.
Need more Thanksgiving inspiration? Make sure to check out our easy side dishes for Thanksgiving or our Thanksgiving Menu Planner.
[et_bloom_inline optin_id=optin_10]
Pumpkin Thanksgiving Desserts
Thanksgiving is all about pumpkin so we will start with all these easy pumpkin desserts you can serve. Everything from trifles, cheesecakes, pies, cakes and more!
Apple and Cranberry Desserts
If you don't love pumpkin mix it up with delicious Apple and Cranberry Desserts. These are quick and easy! Everything from Cranberry Cake, Bread Pudding, Apple Pie and more!
Thanksgiving Pies, Cakes and More
These desserts are a way to mix up the traditional Thanksgiving desserts. We also serve the amazing French Silk Pie at our Thanksgiving!