Easy Thanksgiving Menu Recipes!
The perfect collection of traditional recipes for your Thanksgiving Menu this year. From main dishes to desserts, appetizers to sides, we've got you covered! You'll find the best, easy, crowd-pleasing favorite recipes, everyone loves and looks forward to year after year!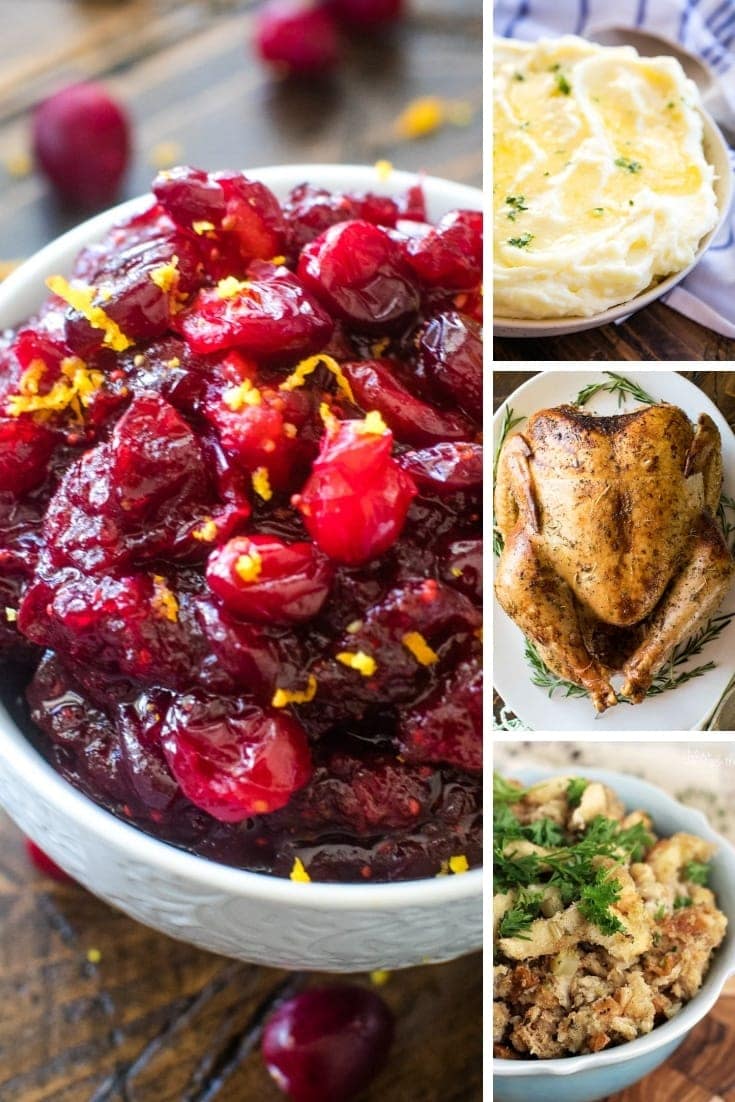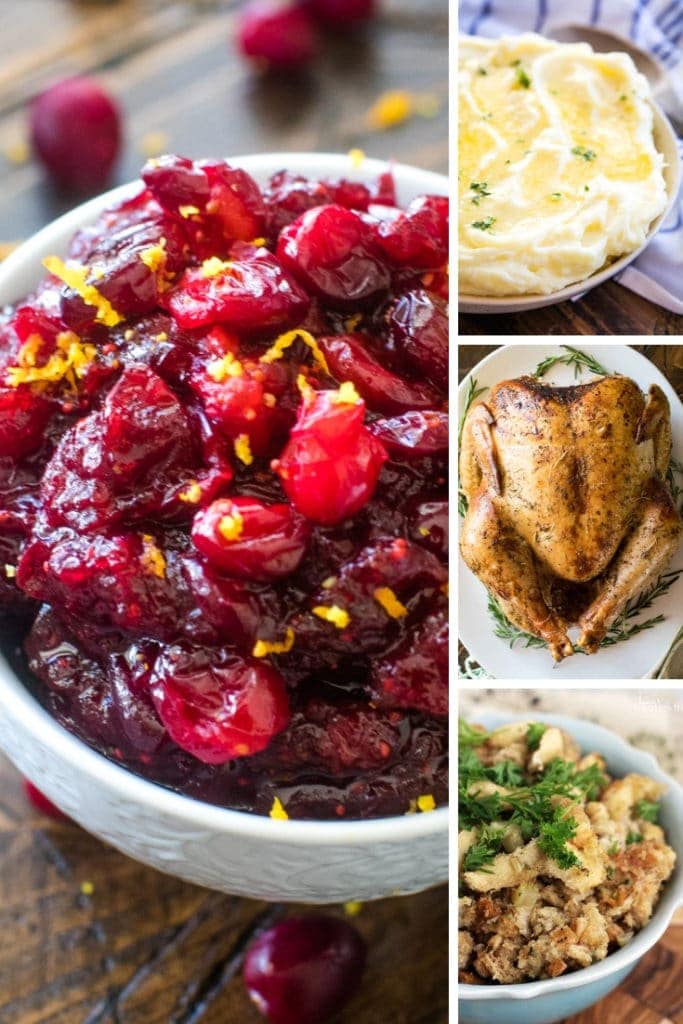 The crisp, cool air has arrived and the last of the leaves have begun to fall from our trees. Autumn is finally here! And my taste buds are already getting excited for the upcoming holiday – Thanksgiving! Hands down, Thanksgiving is one of my favorite holidays. It is time filled with family and friends, football and some our favorite foods. Whether you're hosting Thanksgiving at your home or you're traveling near or far, we've put together the perfect recipes for your Thanksgiving Menu this year.
Growing up, our family drove to my Grandparents early Thanksgiving morning and spent the entire day together with our extended family. We'd watch the Macy's Thanksgiving Day Parade, cheer for our favorite football teams, make blanket forts in the basement and play lots of board games. And we'd feast on the most delicious foods Grandma (and her many helpers) prepared. Now that I have children of my own, we open our home to family and friends for Thanksgiving and its my turn to do the cooking and hosting!
We've rounded up the perfect, crowd-pleasing, collection of Thanksgiving Menu ideas and recipes for you. And we've included our favorite tips and tricks for planning and hosting Thanksgiving so you can spend more time with those you love and stress less!
Plus, we've made a free Thanksgiving Planner just to help you get ready for the big day! It includes a Menu printable, Guest list printable, Shopping list printable and Thanksgiving Cooking Schedule printable to help you stay organized for the big day! Click the link below to grab it!
Tips for Planning Your Thanksgiving
Here are a few of my favorite ways to make Thanksgiving a little less stressful or hosting any holiday! Breaking it down by action item and having a plan makes all the difference.
1. Make a Guest List
As you are making your list of guests, be sure to ask if there are any food allergies or sensitivities. Knowing special dietary restrictions before your plan your menu is essential. It allows you to plan an inclusive menu from the start.
Besides, guests who have dietary restrictions will be so THANKFUL you were thoughtful and kind enough to ask! If you're overwhelmed at accommodating their food allergies or sensitivities, be honest and up front so they can plan accordingly.
2. Decide on a Menu
The more work you do ahead of time, the less stress and hassle you'll have as Thanksgiving approaches. If you're hosting at your home, you'll want to start by picking out your recipes, keeping in mind you'll want a variety of cooking methods so you don't run out of cooking space and time. Think instant pot, crock pot, oven and stove top and pick a few recipes that can be made a day or two ahead of time.
Again, you'll want to keep in mind if any of your guests specified food allergies or sensitivities. Don't forget your littlest guests who will be attending and add a few child-friendly foods to the menu. If you're traveling, find recipes that will work with your travel plans and ask the host what you can bring.
3. Make Your Shopping List
From your recipes, make a grocery list of what things you need to shop for. Don't forget to include supplies you'll need like table settings, napkins and other items you'll use more of while having guests (paper products like paper towels and toilet paper).
If you're not hosting, this is a great time to think about something to bring your host as a gift, such as a bottle of wine, new dish towels, candles, etc.
4. Prepare Easy Activities
Aside from rounding up some of our favorite card and board games, I always try to put together a simple trivia game. I come up with Thanksgiving related trivia questions for our guests.
It's a great way for everyone to mingle and spend time together. We divvy up the guests into teams and the loosing time – well, they get dish duty after the meal.
5. Clean The Fridge
You're going to need all the fridge space for your Thanksgiving feast! Now is a perfect time to clean out your fridge (it needed to be done anyway, right?)!
6. Cooking Countdown
One of my favorite secrets to enjoying the time I spend with family on Thanksgiving, is to make a cooking countdown.
Sit down with your menu and calculate out how long the different menu items will take to cook so you don't end up with half of your meal getting cold while the rest finishes cooking.
7. Make Notes
This tip is actually for after the Thanksgiving holiday! Put together your menu, shopping lists and other various notes from planning and preparations and place them somewhere for future reference. Add notes of things that went well, things that could be done differently, etc.
This allows planning for another Thanksgiving (or other holiday) much easier! I slip my notes into a clear sleeve and put it in the back of my recipe binder.
Tips and Tricks for Hosting Thanksgiving
1. Plan it Out
Find a Thanksgiving Menu that allows you to make some recipes a day (or two) before Thanksgiving. Whether it be the potatoes, salads, desserts or vegetables, the more you can make ahead of time, the less you have to do on Thanksgiving.
Don't forget that your slow cooker or crock pot is your best friend for making lots of food. Anywhere there is an outlet, you can set your food and forget it allowing you to enjoy time with your guests!
2. Double Your Recipe
If time and space allows, make extra food that can be used for leftovers and appetizers later. This is one of my favorite ways to maximize the time I spend with family and minimize the total time I spend cooking and cleaning.
3. Get Everyone In The Kitchen
Get all of your guests involved! If you have someone who loves to make dessert, ask them to do the baking. For those who love to eat but don't love to cook, ask them to stay in the kitchen after the meal and help with dishes, bring the wine or pick up fresh bread from the local bakery. Delegating tasks will make everyone feel connected and important.
4. Ask The Kids To Help
Giving our kids a part in having guests for Thanksgiving is one of my favorite tips and tricks. Our kids get involved by making personalized name cards for the table, picking the napkins and setting the table.
They help make centerpieces with gourds, ornamental corn and pumpkins from our garden and make turkey hand-print art!
5. Take Time To Be Thankful
I know taking time to be thankful sounds so simple but it often gets lost in the hustle and bustle of making food and entertaining guests.
Taking a few moments to be thankful and count your blessings, is something you'll remember long after everyone goes home. Being present with those you love is a gift in itself!
Be sure to bookmark this page or pin it.
Here you will find the following types of crock pot dinner recipes:
*click on one of these to take you directly to that section of recipes*
Thanksgiving Classic Side Dishes
Gravy Recipe
Delicious Homemade Turkey Gravy that Anyone Can Make!
Click for Recipe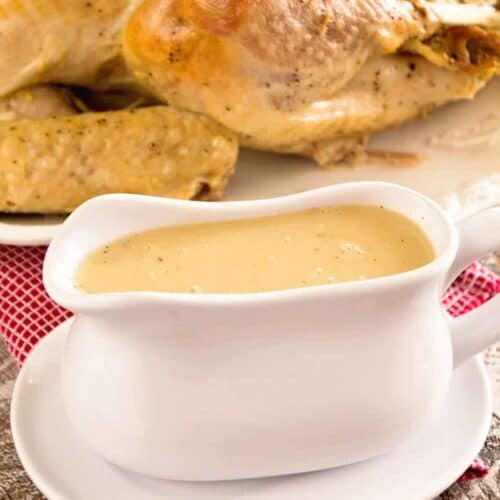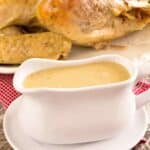 The BEST Cranberry Sauce Recipe!
A simple and easy side dish for Thanksgiving. This cranberry sauce is made with orange to give it an amazing flavor. It's going to be the hit recipe at your holiday table!
Click for Recipe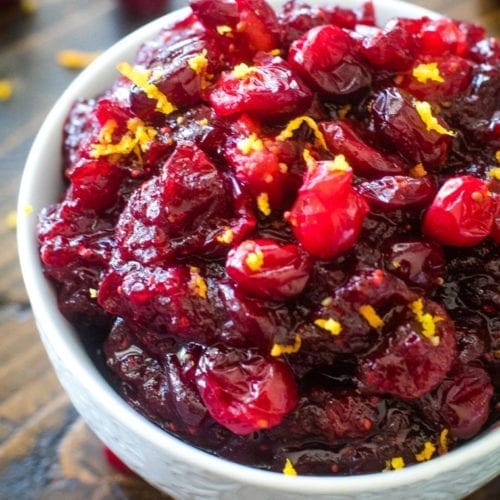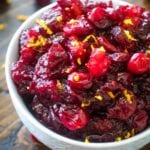 Traditional Seven Layer Salad
Traditional Seven Layer Salad ~ Perfect Make Ahead Salad or Side Dish for Holidays and Potlucks! This Seven Layer Salad Recipe has Chopped Lettuce, Peas, Celery, Onions, Bacon, and Cheese!

Click for Recipe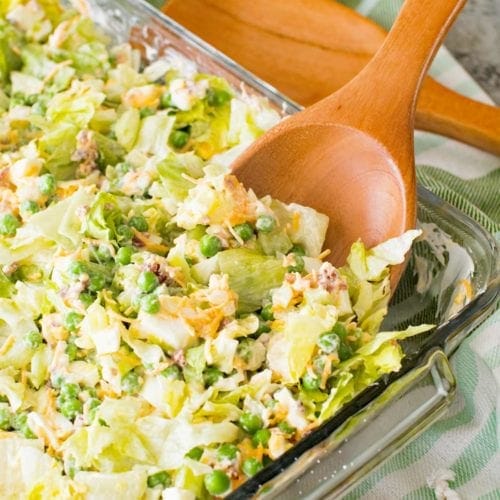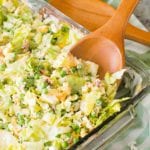 Crock Pot Mac and Cheese
Your Favorite Macaroni and Cheese Made in Your Crock Pot! Easy, Creamy, Deliciousness!
Click for Recipe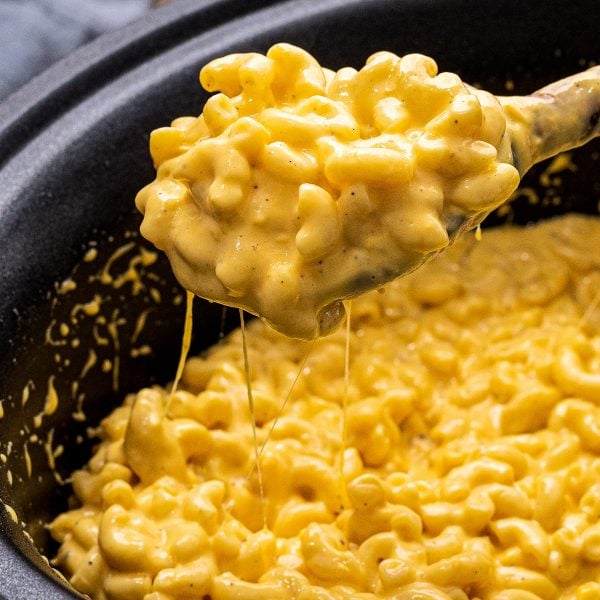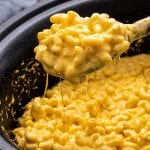 Thanksgiving Desserts
Pumpkin Dessert Bars
Delicious Cake Batter Crust, Dreamy Pumpkin Pie Filling Topped with a Delicious Cake Topping!
Click for Recipe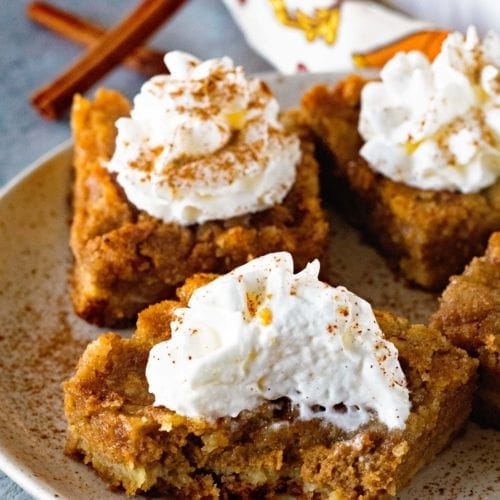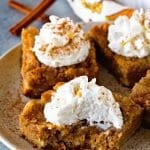 Pumpkin Bars with Cream Cheese Frosting
Perfectly Soft, Easy and Delicious Pumpkin Bars topped with a Cream Cheese Frosting Spiced with Cinnamon

Click for Recipe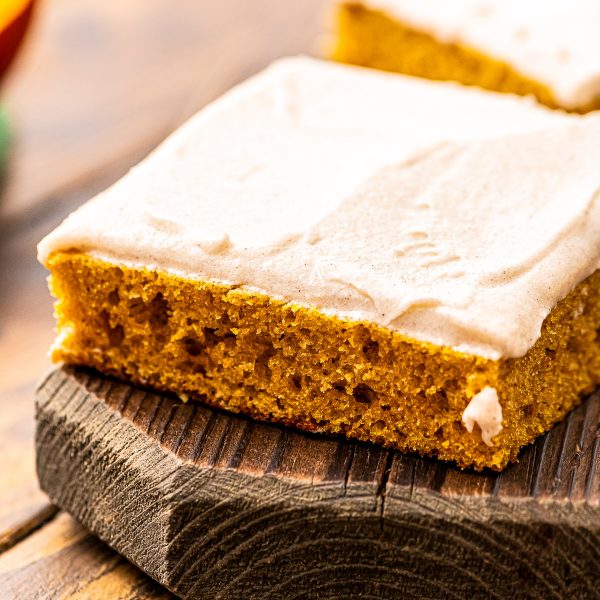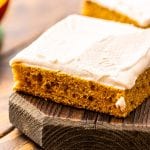 Skinny Gluten Free Pumpkin Cheesecake Bars
These easy pumpkin cheesecake bars have a spicy-sweet gluten free crust and are so creamy! You'd never know they're only 150 calories!
Click for Recipe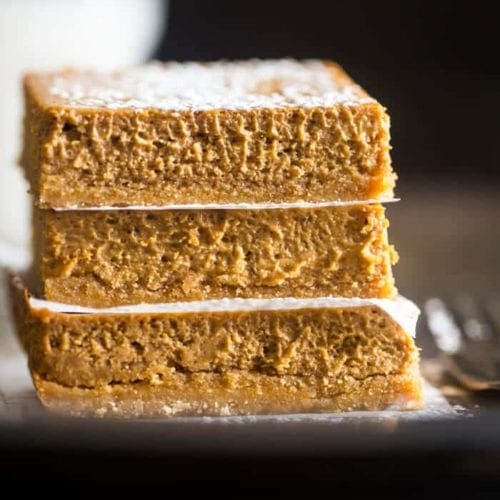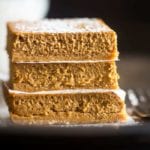 Pumpkin Angel Food Cake
Light, fluffy Angel Food Cake flavored with Pumpkin! It's a quick and easy fall dessert! This Pumpkin Angel Food Cake is out of this word and SUPER easy!
Click for Recipe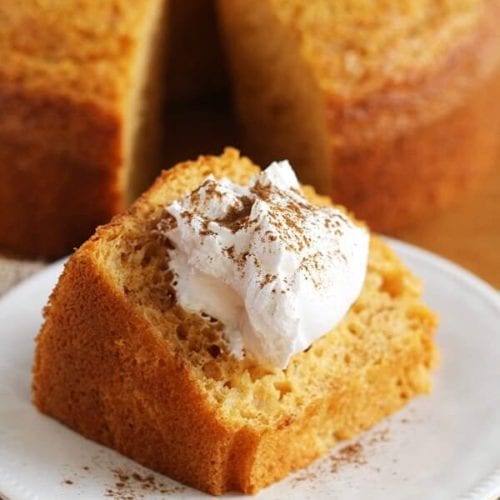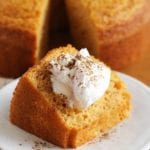 Earthquake Pumpkin Cake Recipe
This Easy Pumpkin Earthquake Cake Recipe is one of the best fall dessert recipes! Doctored up cake mix is swirled with a cream cheese filling, making a rich, gooey pumpkin cake that's 100% over-the-top and downright delicious.
Click for Recipe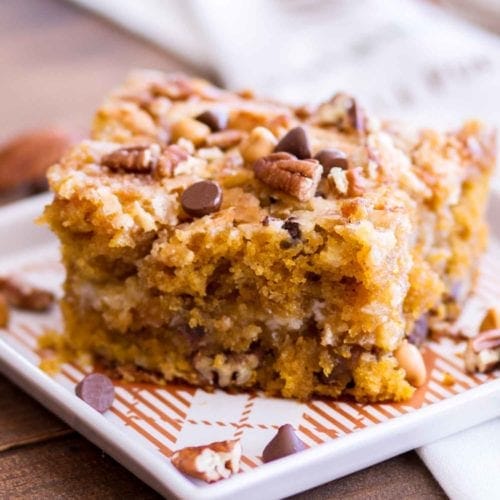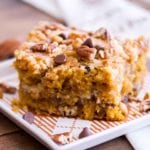 Pumpkin Lasagna Dessert
Creamy, Delicious Pumpkin Dessert with Layers of Gingersnap Cookies, Vanilla Pudding and Pumpkin! You Won't Be Able to Stop with One Bite!
Click for Recipe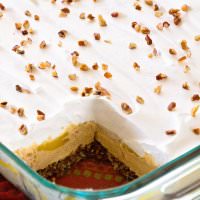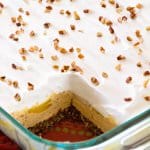 Pumpkin Dump Cake
Quick, Easy Dessert Recipe Loaded with Pumpkin, Spices and Yellow Cake Mix!
Click for Recipe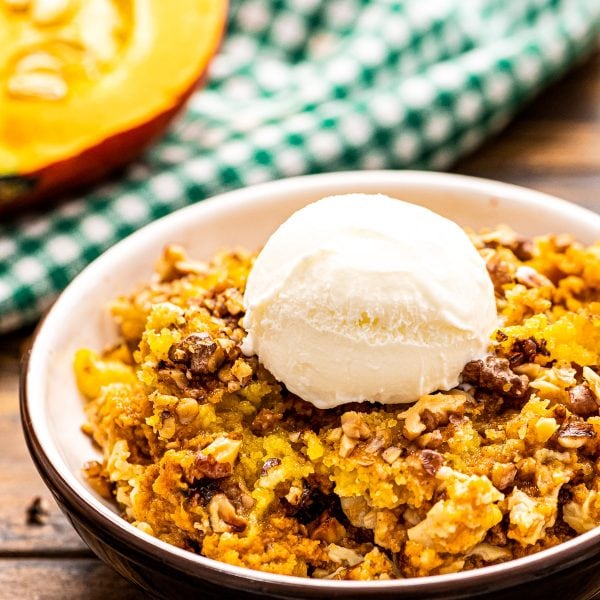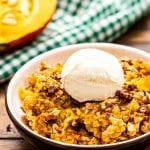 Pumpkin Cream Pie Trifles
Pumpkin Cream Pie Trifles Dessert - Pumpkin cream cheese filling layered with whipped cream and crushed gingersnap cookies. Similar to pumpkin pie and pumpkin cheesecake, you will love this no-bake dessert perfect for Thanksgiving!
Click for Recipe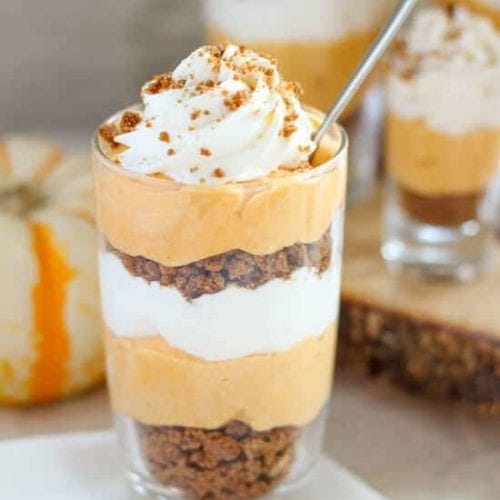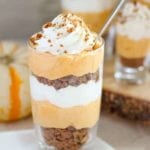 Light Mini Pumpkin Cheesecake Recipe
Light Mini Pumpkin Cheesecake Recipe ~ Creamy Pumpkin Cheesecake on top of a Gingersnap Crust! Light, Delicious and Easy!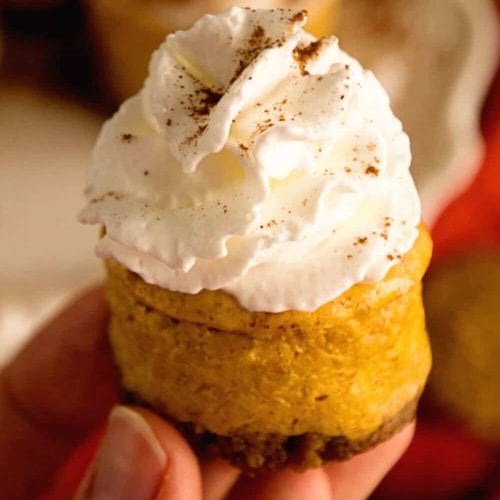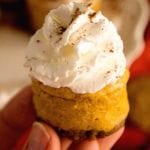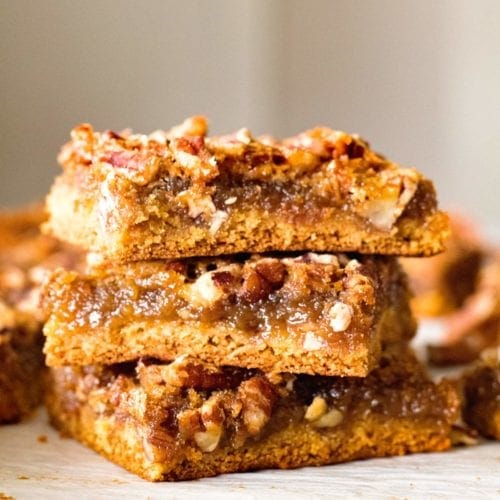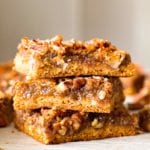 Chocolate Pecan Pie
A traditional pecan pie that's loaded with chocolate chips!
Click for Recipe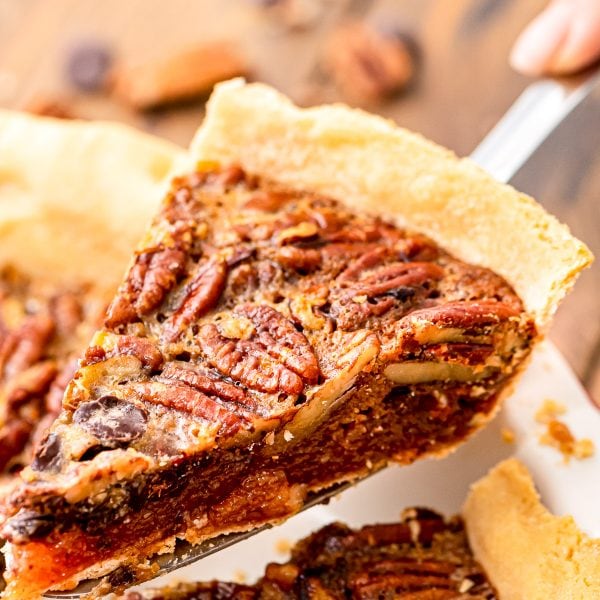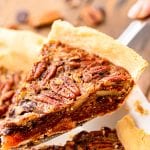 Cranberry Cake
Delicious homemade cake with fresh cranberries. Topped with a homemade frosting, sugared cranberries and a drizzle of white chocolate. Perfect dessert recipe for the holidays!
Click for Recipe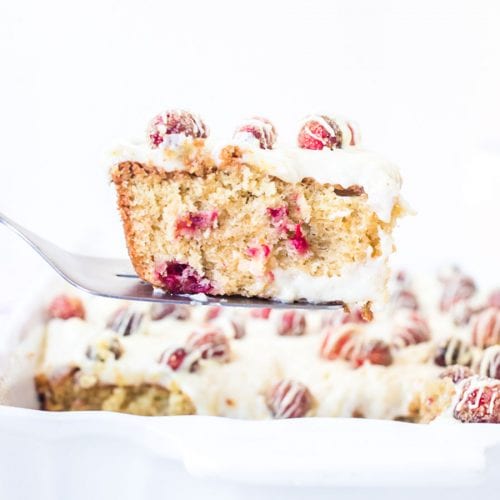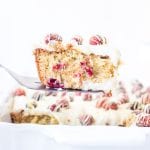 Apple Cranberry Crisp
Apple Cranberry Crisp with a Brown Sugar Cinnamon Crumble ~ This easy Cranberry Apple Cobbler recipe is filled with sweet apples and fresh cranberries, and is topped with the best brown sugar cinnamon crumble! A simple dessert perfect for the holiday season!
Click for Recipe