Having a picnic this summer? Here's a ton of ideas for the perfect picnic side dish recipes! They are easy, delicious and can be made ahead of time.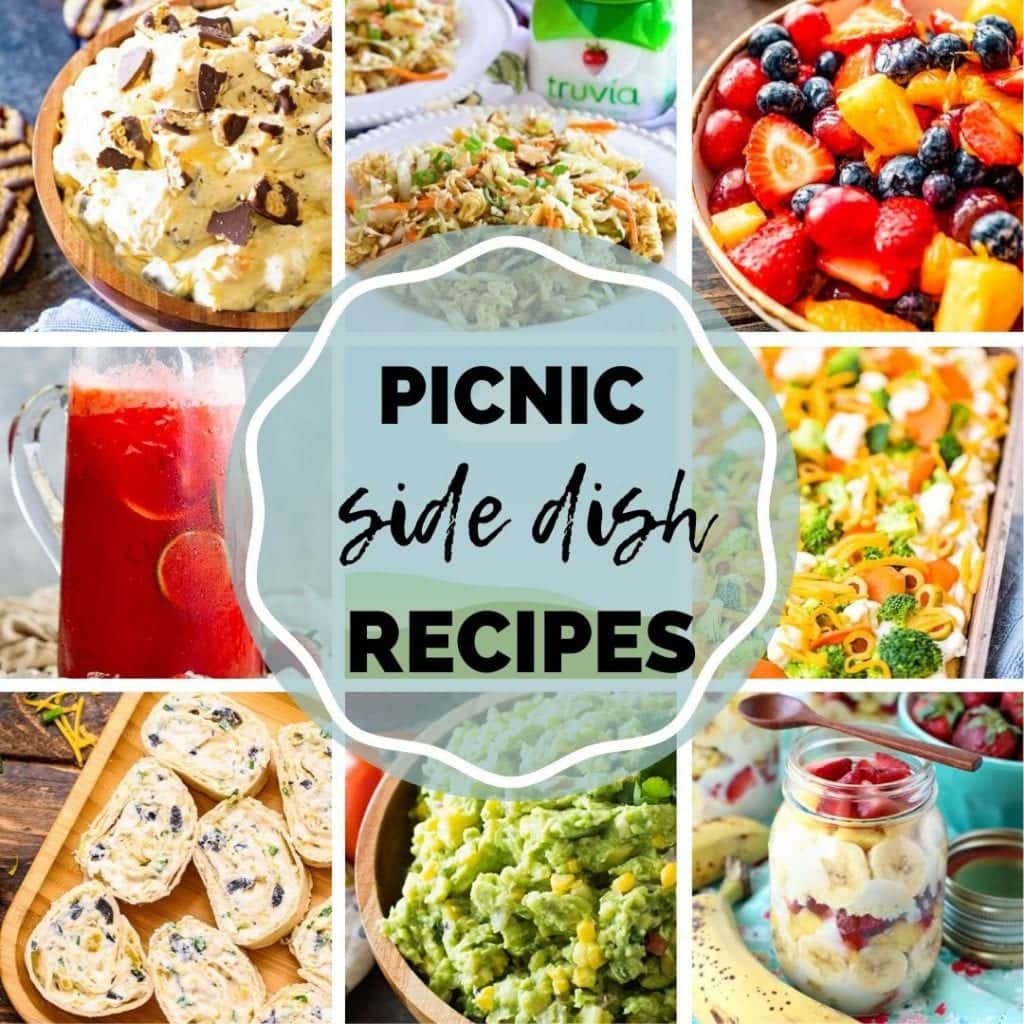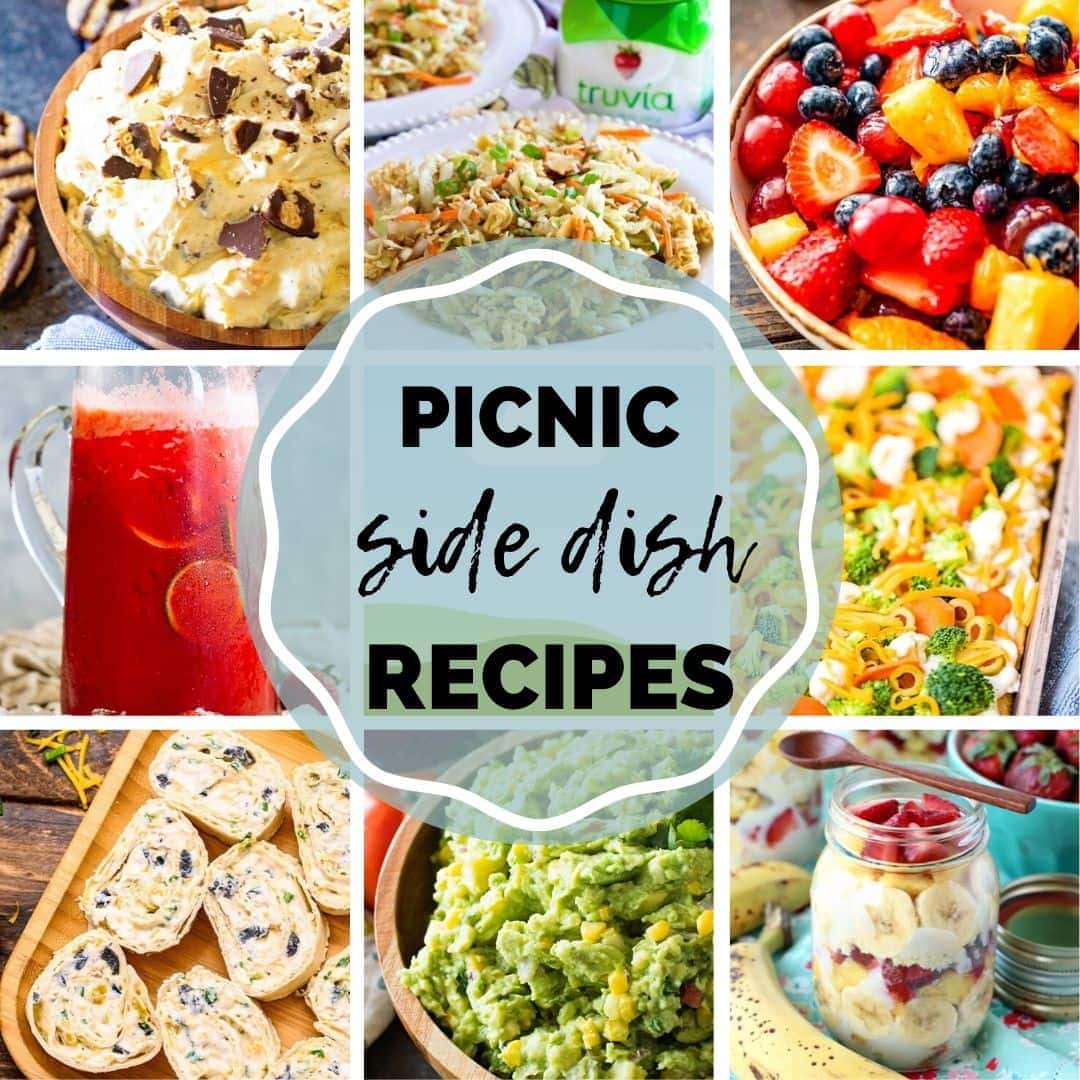 It's summertime and that means picnics! If you are looking for a new recipe for your next picnic you are in the right place.
Everything from pasta salads, bean salads, bite size appetizers, vegetable pizza, dips and more!
I'm always looking to try new picnic recipes, so I'll be using this round up of side dish picnic recipes all summer!
Click any of the headings below to jump straight to that section!
Pasta Salads
Bean Salads & Bite Size Appetizers
Dips
Vegetable and Fruits Salads & Sides
Picnic Desserts & Drinks