Easy Cinco de Mayo Recipes!
Need a few easy to make Cinco de Mayo recipes? We have everything from Appetizers, Main Dishes, Side Dishes, Drinks, Desserts and more! Plan a delicious dinner or party with Guacamole, Tacos, Enchiladas, Margarita and more with these quick and easy recipes that are delicious!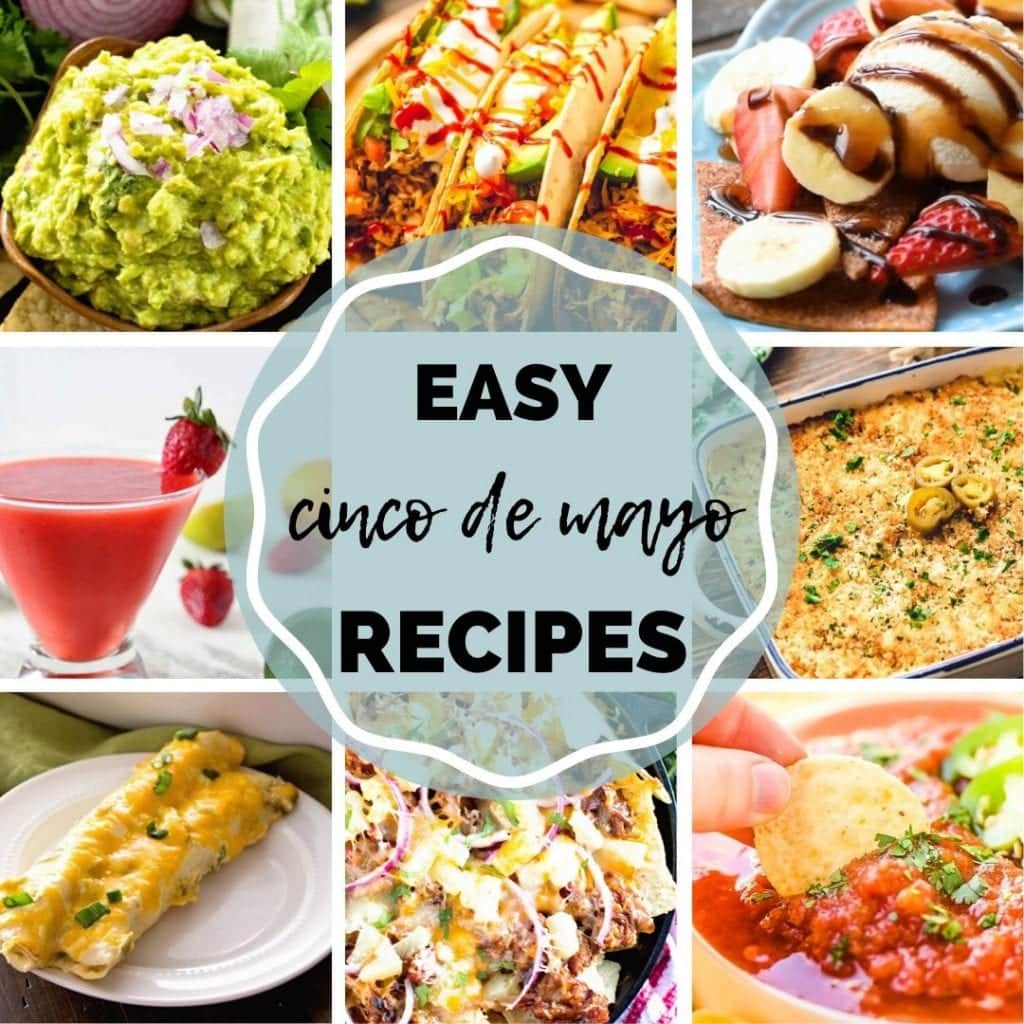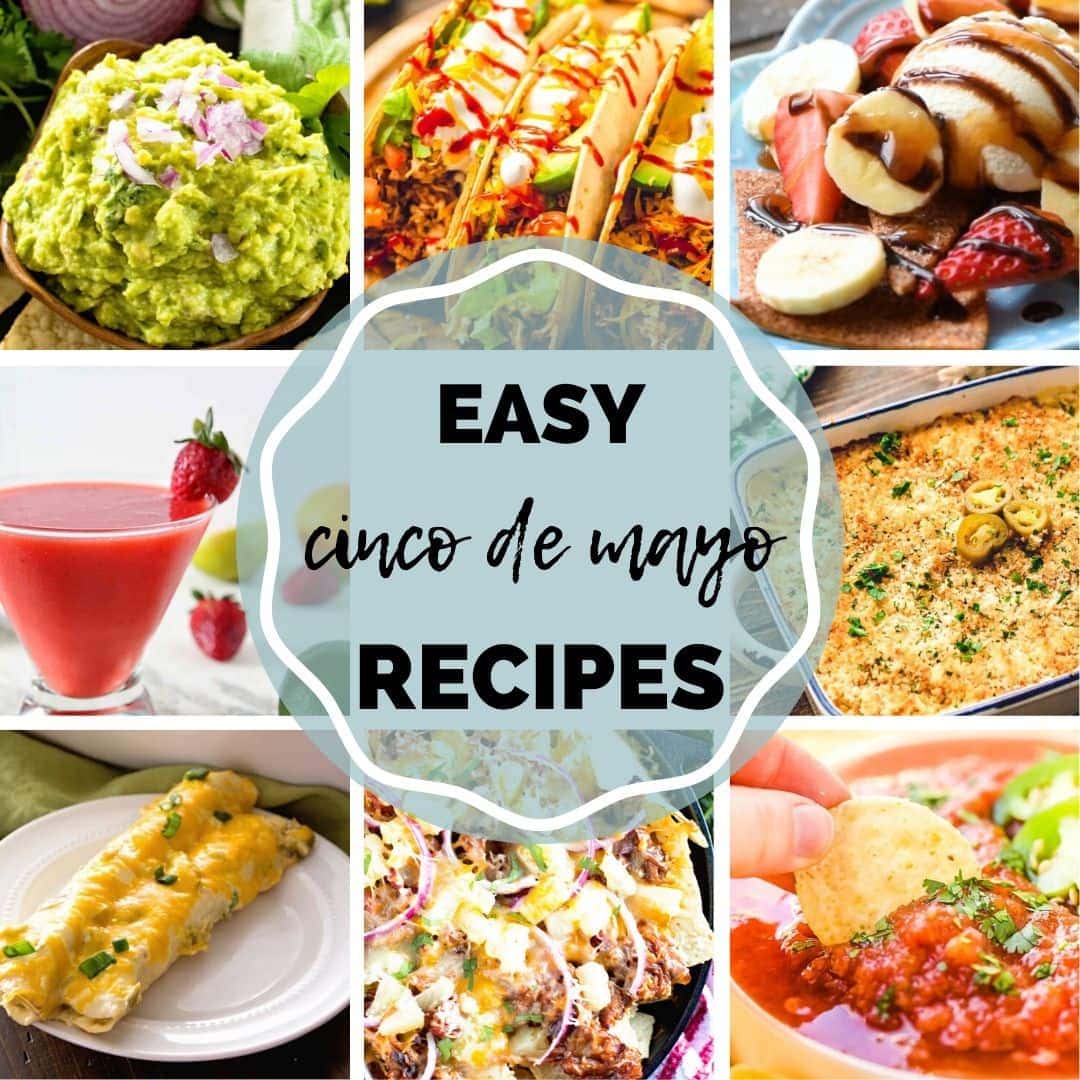 Plan you Cinco de Mayo Menu!
Easy and Delicious tex-mex recipes that any can make!
I love having an entire meal focused around Mexican food, so when Cinco de Mayo roles around I make sure to plan just that. We start with homemade guacamole and salsa or pico de gallo, them move onto tacos or enchildas, then comes dessert which is always my homemade Dessert Nachos that can't be beat!
Don't forget your Margaritas my friends. We have virgin and alcoholic versions so everyone can enjoy them! Maybe you want to mix it up with a Paloma!
No matter what you put on your menu you are sure to enjoy it with these quick and easy recipes.
Click any of the headings below to jump straight to that section!
Chips, Dips and Appetizers
Enchiladas and Burritos
Tacos, Main Dishes and More
Drinks and Desserts